Gondola Testing Now at Epcot
We've seen Disney testing the new Skyliner gondola system at Disney's Hollywood Studios for a few months. Now testing has moved over to Epcot.
The Epcot Skyliner station is located at the International Gateway entrance to the park, located between the England and France pavilions in the World Showcase area.
There's still lots of landscaping to do around the Epcot station, but the mechanics look nearly complete and the decorative painting at the face of the station is lovely.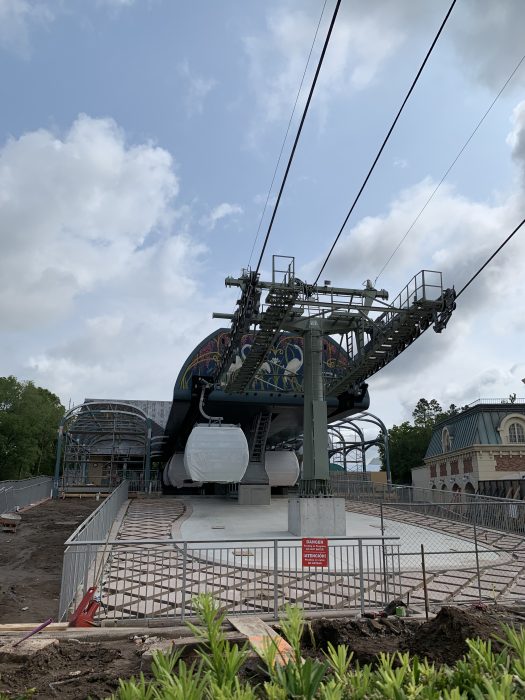 We were able to get a few shots of the gondolas in action. We're still impressed by how quiet they are.
The first video includes a good shot of the construction happening on the new Ratatouille ride that will be part of the France pavilion. And the second video has a brief shot of one of the cabins without its protective plastic covering. Still no word on when the gondolas will be open for guest use.
Photos and video: Christina Harrison
I'm getting very excited to try out this new form of Disney transportation. Are you?