Halloween Time Treats for the Disneyland Resort
Trick or Treat! I think I know which option I'm going to choose after looking at some of the great new treat offerings that will be available during Halloween Time at the Disneyland Resort! Take a look at some of the fantastic choices and where to grab them!
At Award Wieners, Guests will find these Oogie Boogie-inspired funnel cake fries dusted in crushed chocolate cream cookies, topped with cream cheese sauce, chocolate cream cookie pieces, gummy candies, chocolate coated candies and whipped cream.
At Schmoozies!, pick up a caramel apple smoothie made with real apples, ice cream, caramel sauce and caramel apple lollipop. Or you may want to go with the mint chip shake with whipped cream and chocolate cream filled cookie Minnie Mouse ears.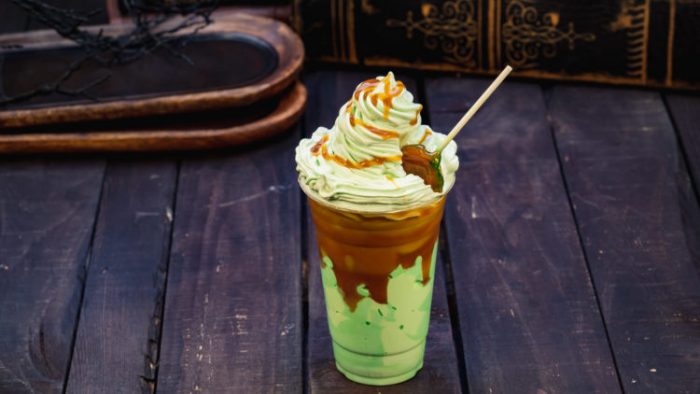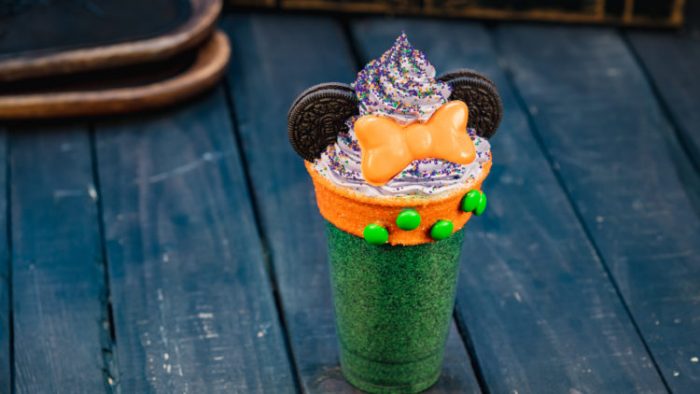 Schmoozies! is also offering these mummy-inspired donuts filled with peanut butter and jelly. (Yum!)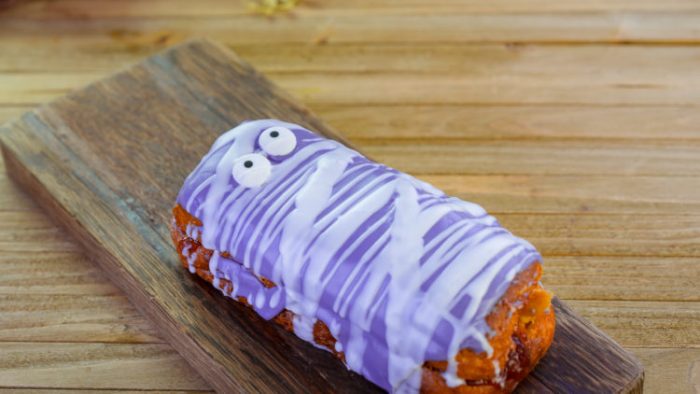 Pick up this Oogie Boogie-inspired drink with dice glow cubes at the Hollywood Lounge.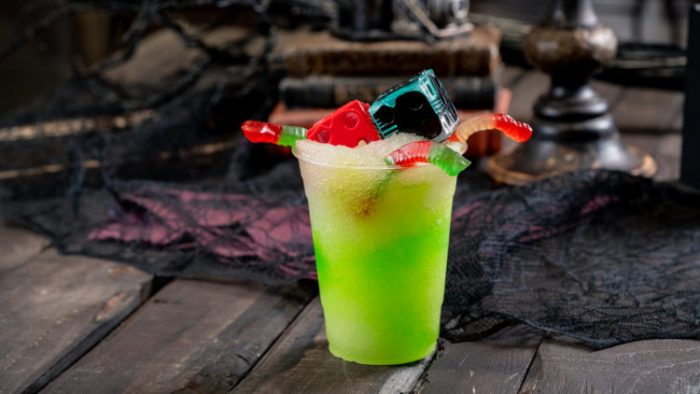 At Cozy Cone, Guests will find this specialty churro rolled in crumbled chocolate crème cookies, green icing, gummy worms and candies.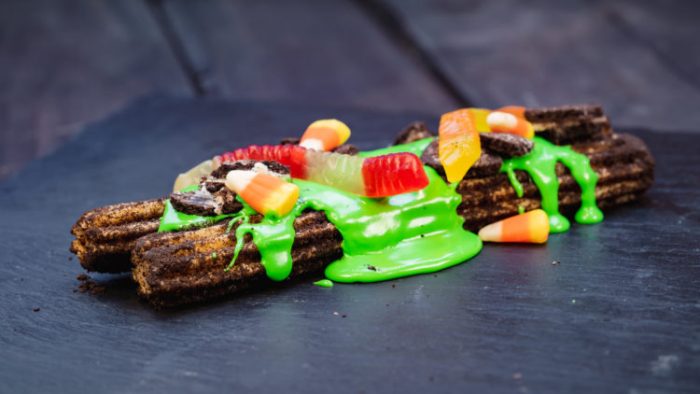 This Oogie Boogie-inspired rice crispy treat can be found at the Candy Palace, Pooh Corner and Marceline's Confectionery at Disneyland and at Trolley Treats and Bing Bong's Sweet Stuff in Disney California Adventure.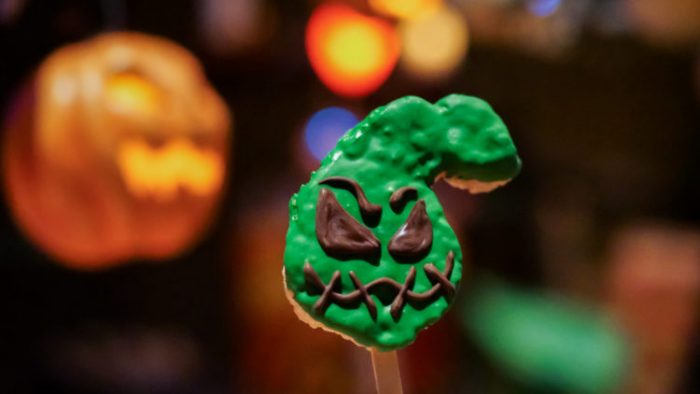 At Jolly Holiday Bakery Café at Disneyland, you'll find this Cruella de Vil-inspired brownie made with dark chocolate and white chocolate mousse. Or you can pick up a chocolate graveyard cupcake made with cherry filling, dark chocolate mousse, Halloween sprinkles, adorned with a tombstone chocolate piece.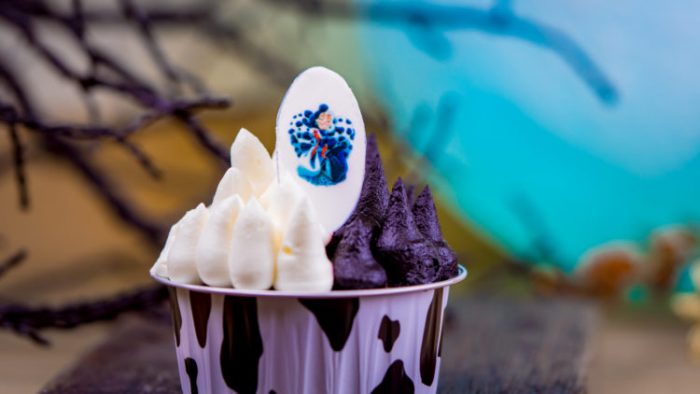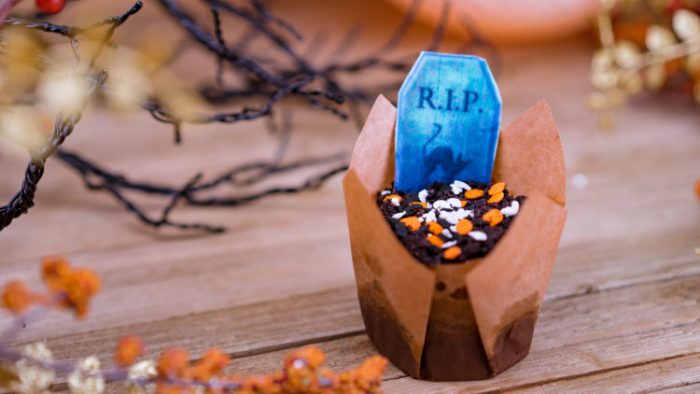 At the churro carts in Town Square and near the Sleeping Beauty Castle, Guests will find this Maleficent-inspired churro covered with chocolate cookie crumbles, blended with colored sugar.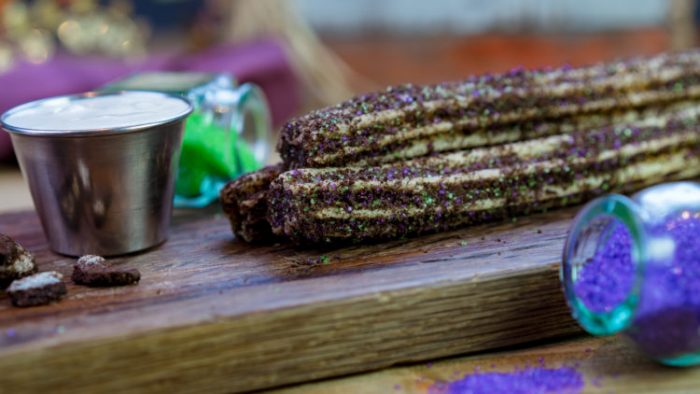 Finally, over at Refreshment Corner, enjoy this Hades-inspired foot-long all-beef hot dog served with harissa aioli, lemon pickled cucumbers, oven dried tomatoes, sautéed peppers and feta cheese.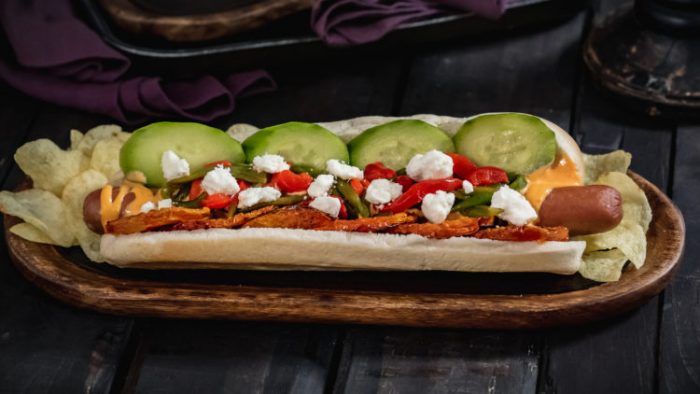 As a reminder Halloween Time will take place at the Disneyland Resort, from September 6 through October 31.