PHOTOS: Halloween Merchandise Now on Sale at Disneyland Resort
Disneyland and Disney California Adventure remain closed, but the Halloween merchandise train is running full steam ahead over at World of Disney in Downtown Disney. There's a lot to go over, so let's jump right in.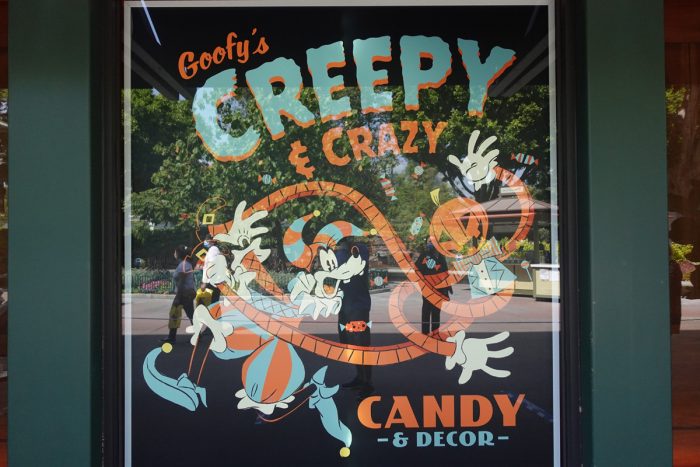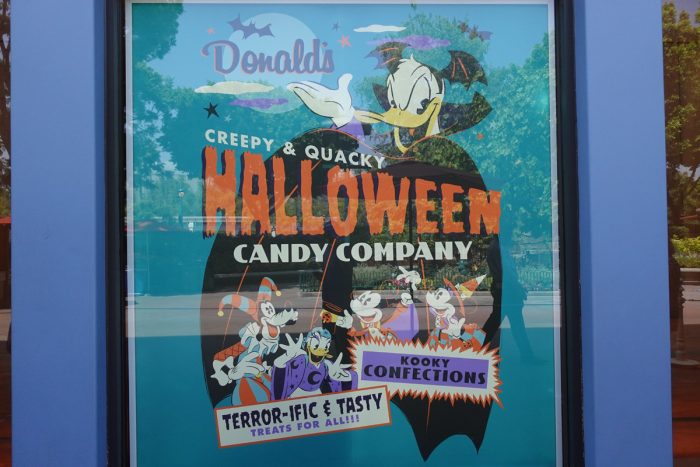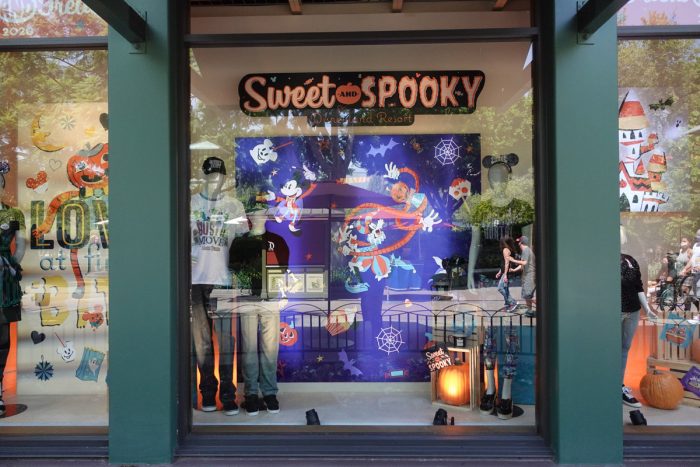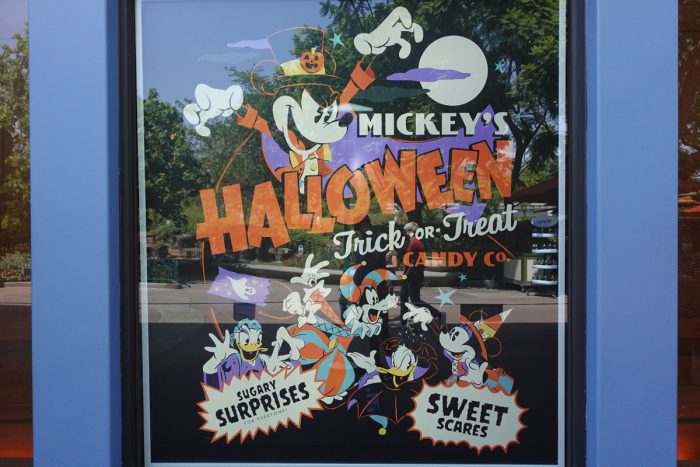 Outside of World of Disney, each window is adorned with some fun new Halloween art.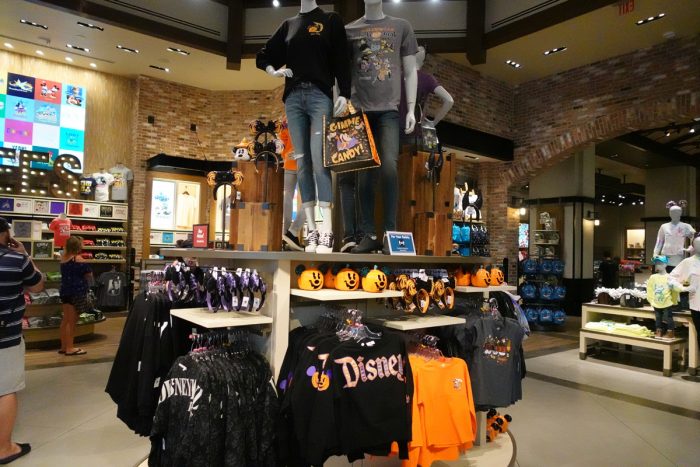 Spirit jersey fans have a lot of choices this season,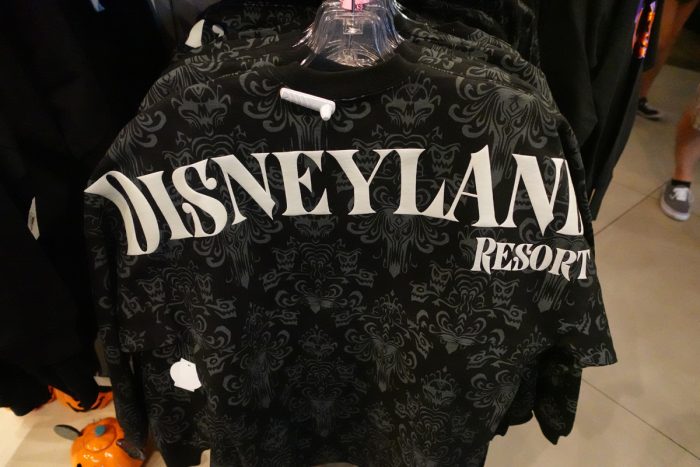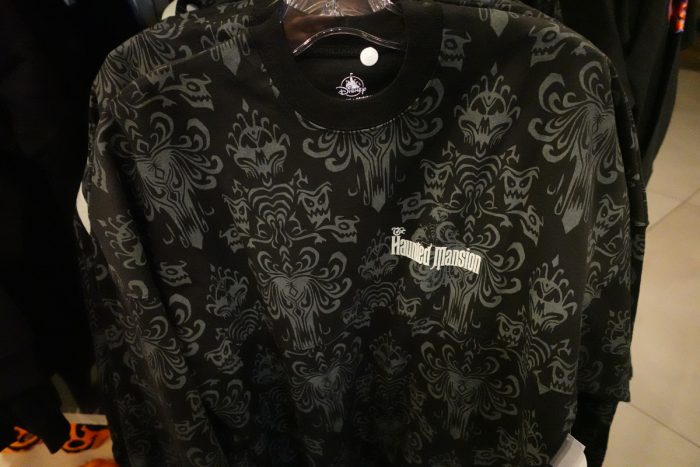 This Haunted Mansion spirit jersey, featuring the ride's famous wallpaper, can be yours for $69.99.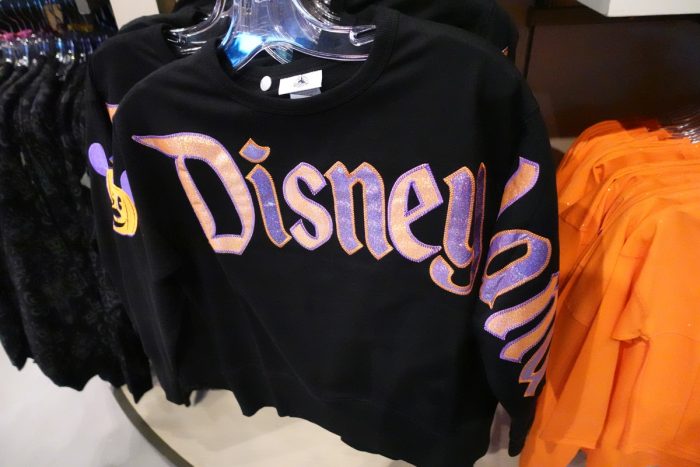 This lopsided spirit jersey with "Disney" on the back and "land" on the right sleeve was available in a couple of different colors.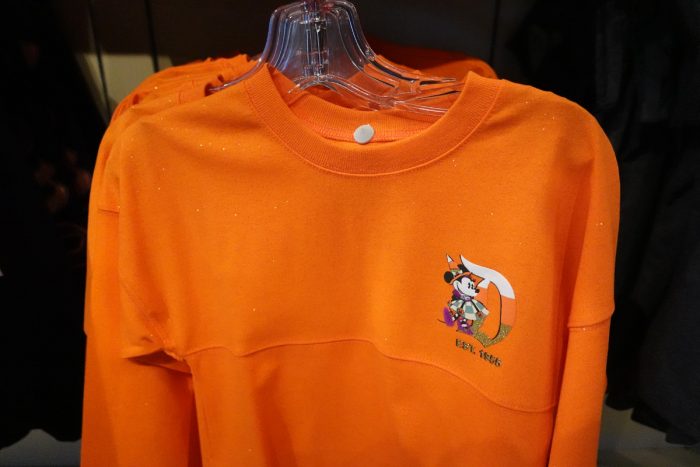 For the kids there's this orange spirit jersey featuring Minnie Mouse ($39.99).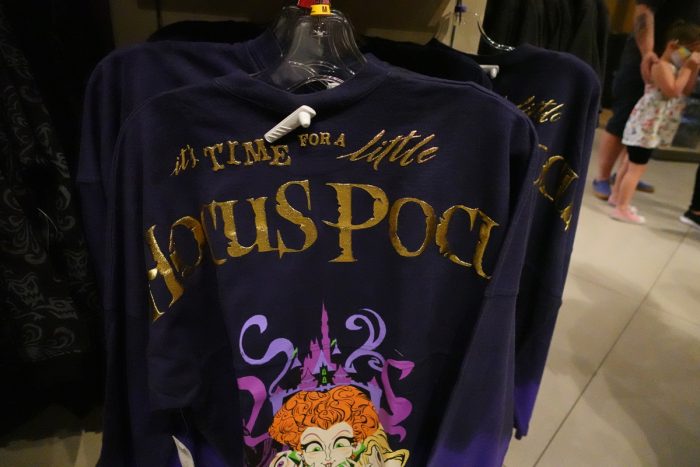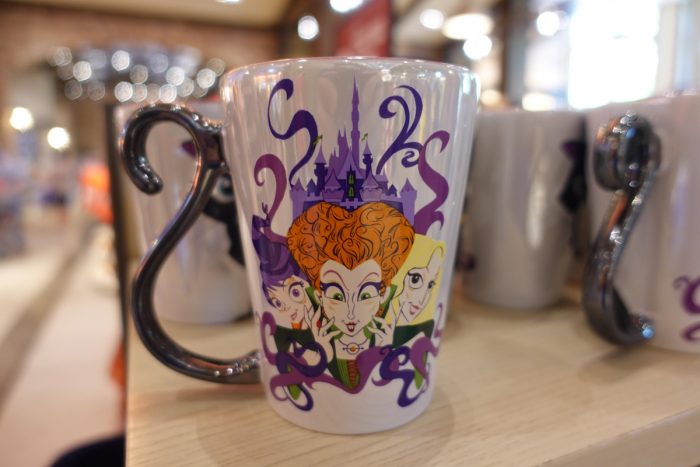 Hocus Pocus fans will want this spirit jersey and mug.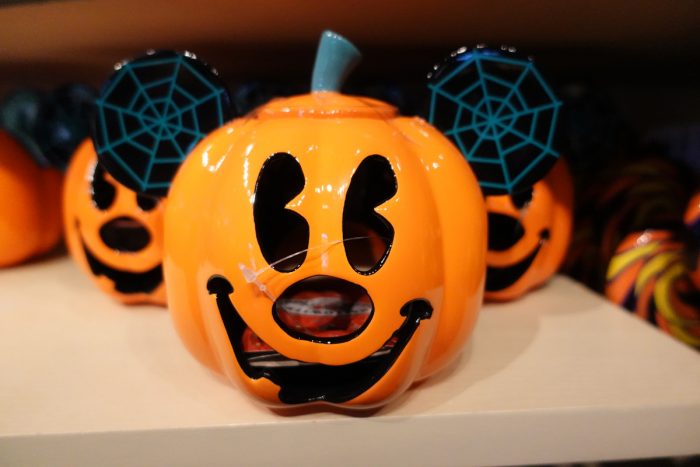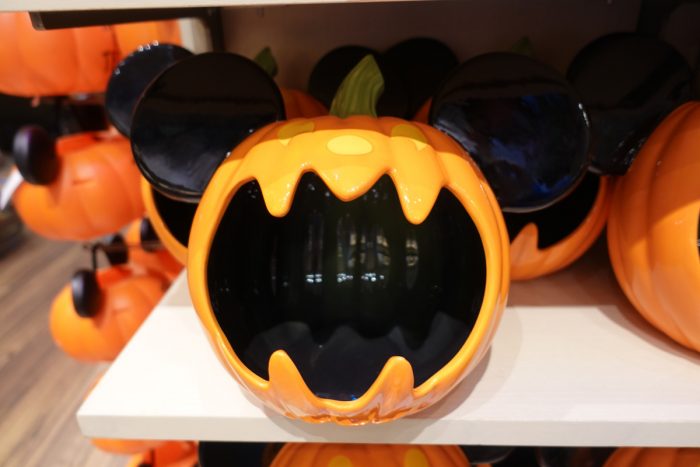 Two varieties of ceramic Mickey pumpkins, $34.99 each.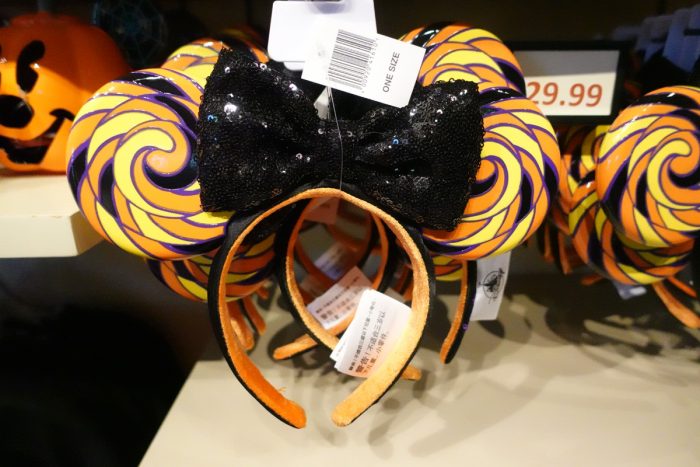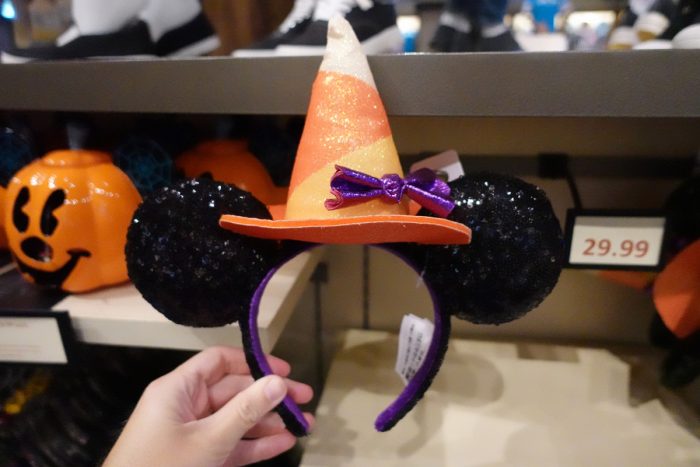 Candy cane and witch Minnie ear head bands, $29.99 each.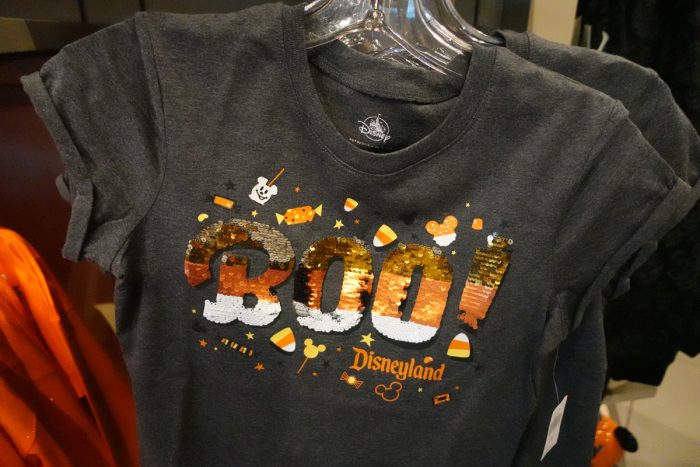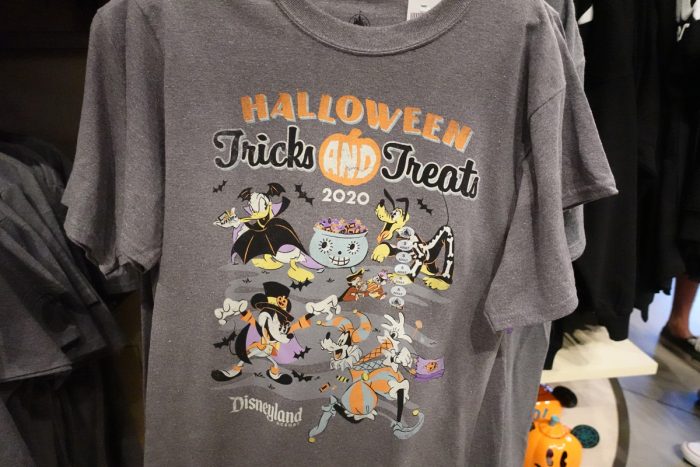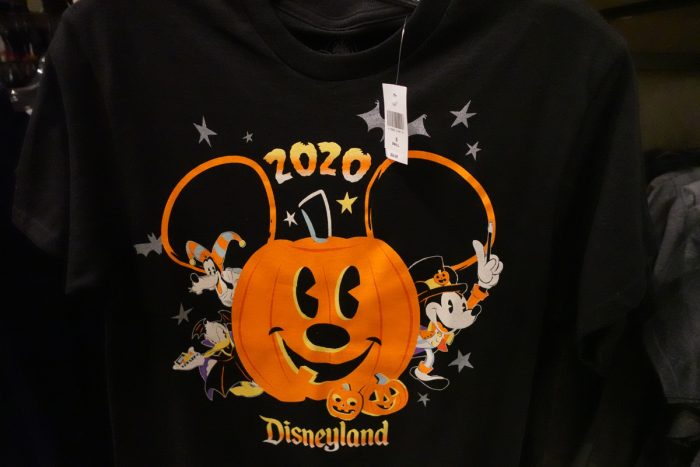 Shirts commemorating Halloween 2020 for all shapes and sizes. Prices range for $24.99 to $39.99.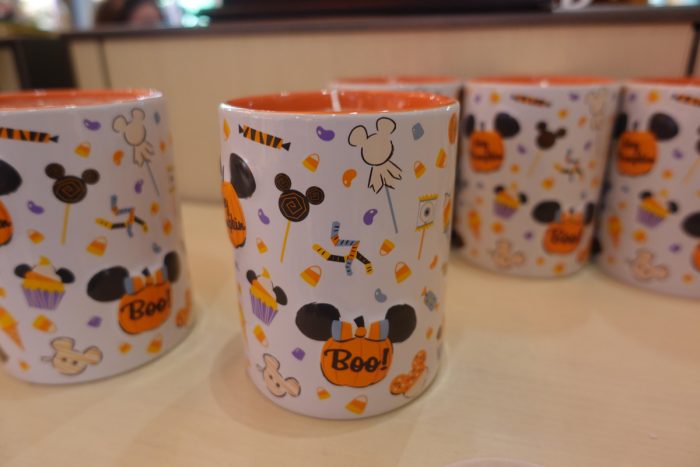 This Halloween candle may have smelled like something, but I couldn't detect it through my mask.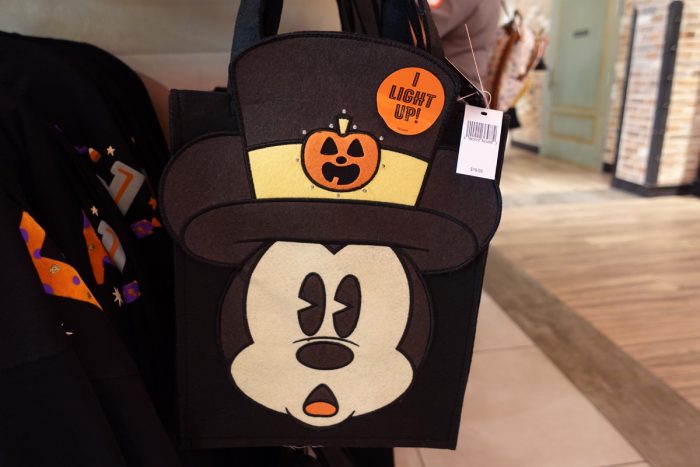 This cute light-up Halloween bag was $19.99.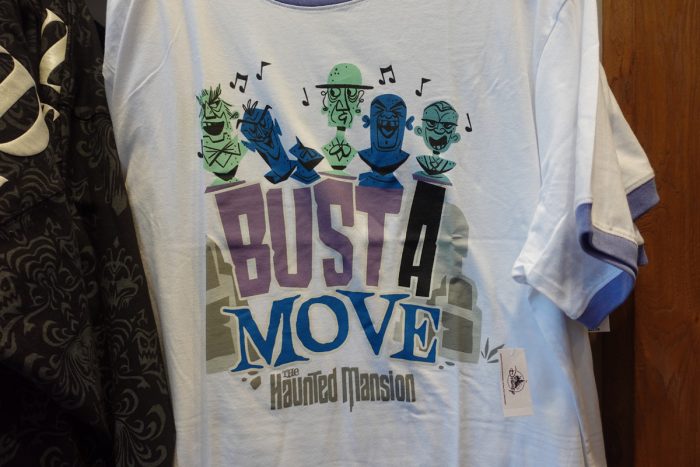 Bust a move, get it? ($29.99)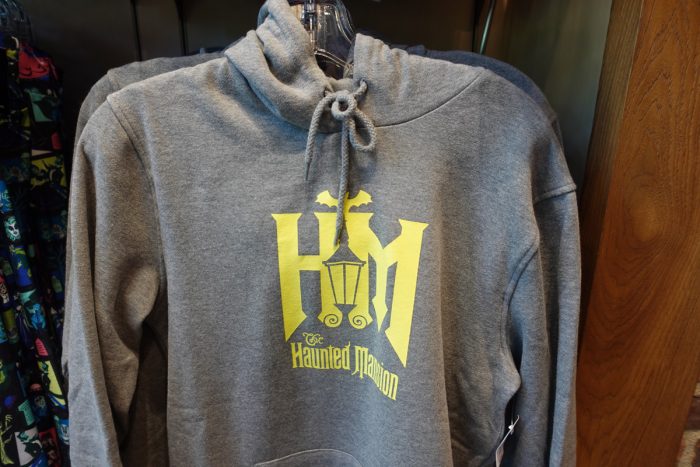 A nice and simple Haunted Mansion hooded sweatshirt for $54.99.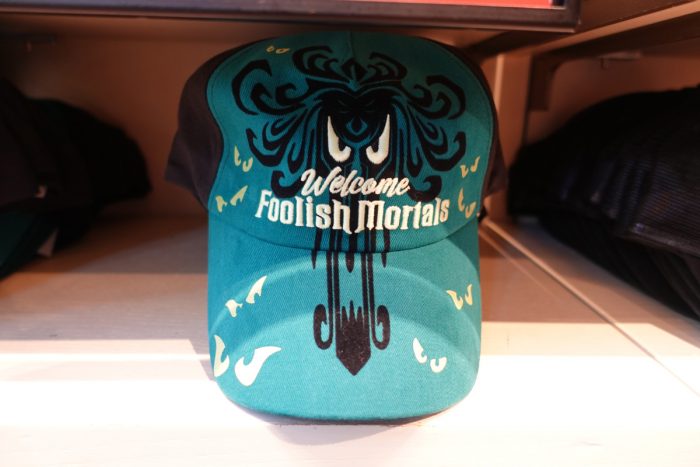 A hat that will no doubt end up in one of Derek's outlet reports.
This Haunted Mansion V-neck was as flimsy as tissue paper. Available for $36.99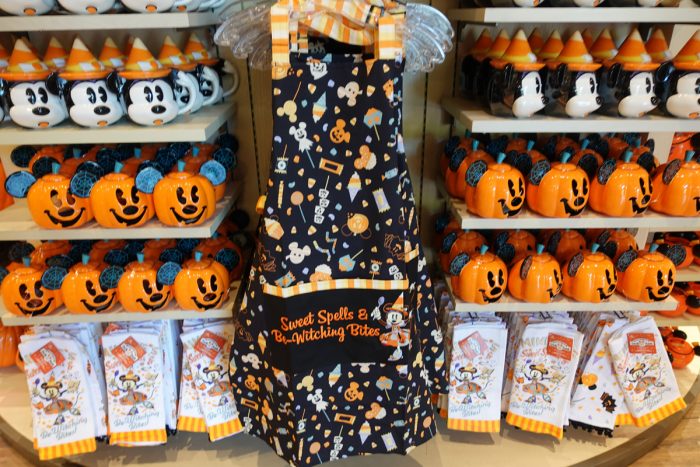 Disney Halloween apron ($34.99)  and dish towels.

The popular Disney Loungefly line adds this Haunted Mansion hitchhiking ghosts bag to its lineup.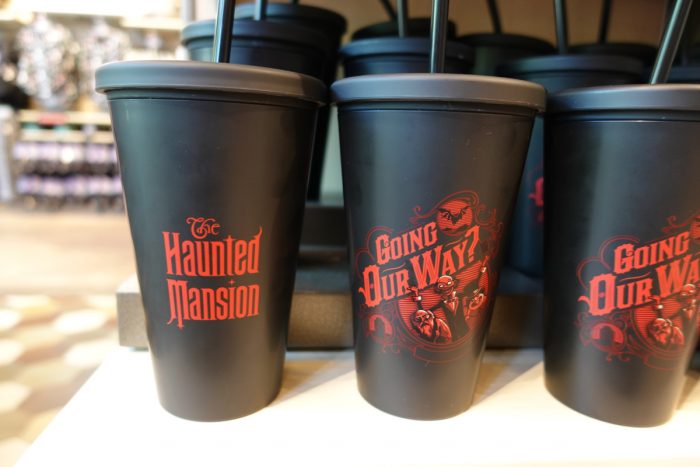 Or you can get a similar design on this cup for $24.99.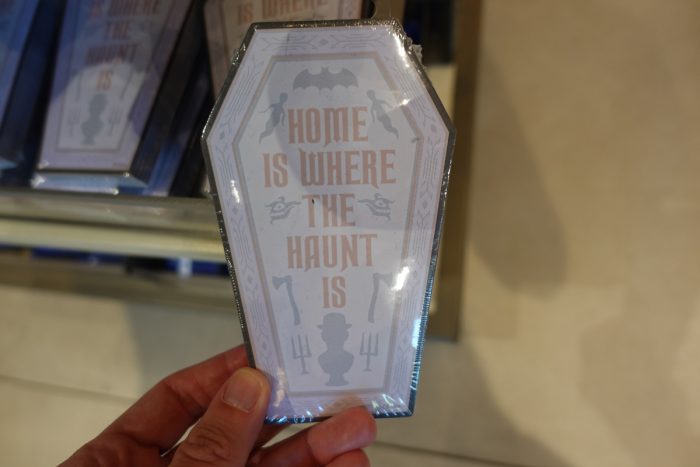 A clever Haunted Mansion notepad, although I'm not sure how practical this will be if you plan to write on it.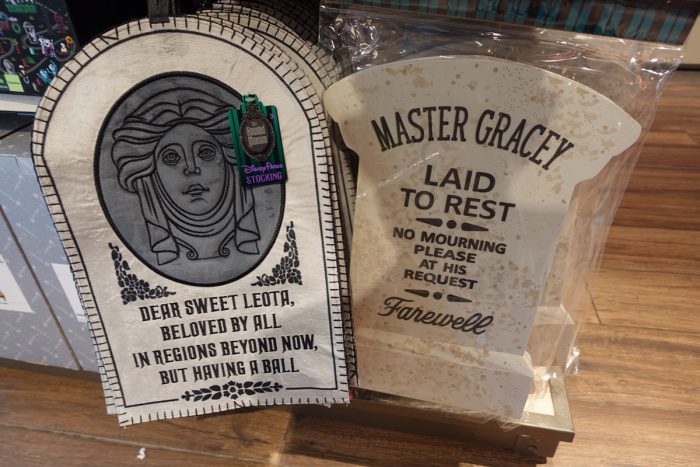 I assumed these two Haunted Mansion gravestones were merely Halloween decorations, but the one of the left is actually a.  . . Christmas stocking!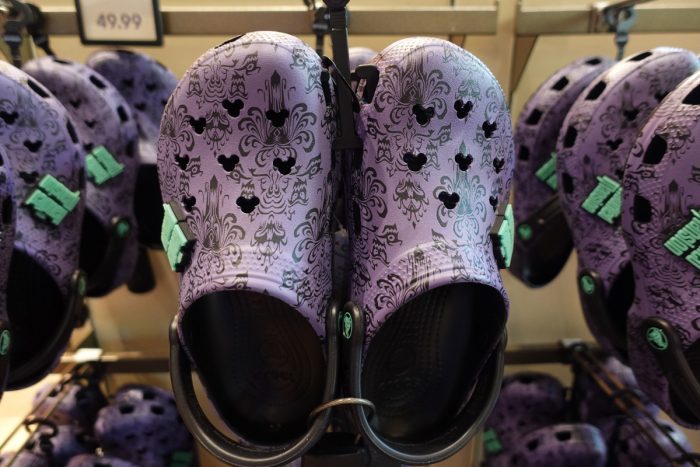 For only $49.99 these Haunted Mansion Crocs can be yours!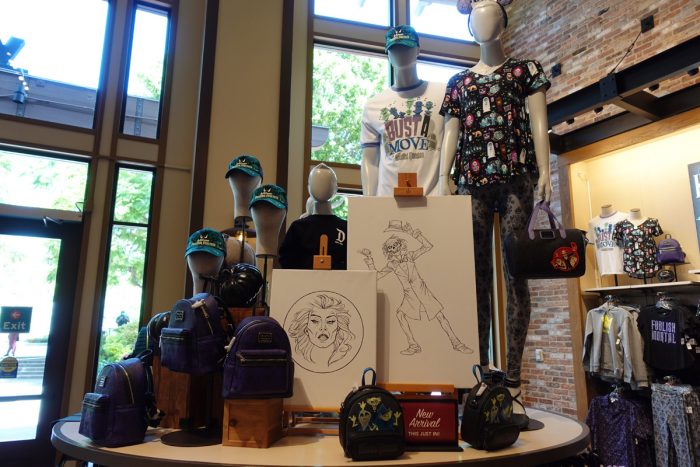 Haunted Mansion has a large presence at World of Disney.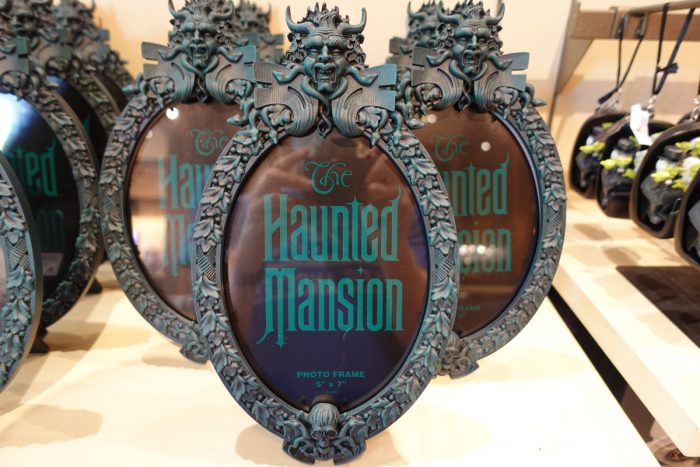 This very cool frame mimics the look of the iconic plaque at the entrance of the attraction. $24.99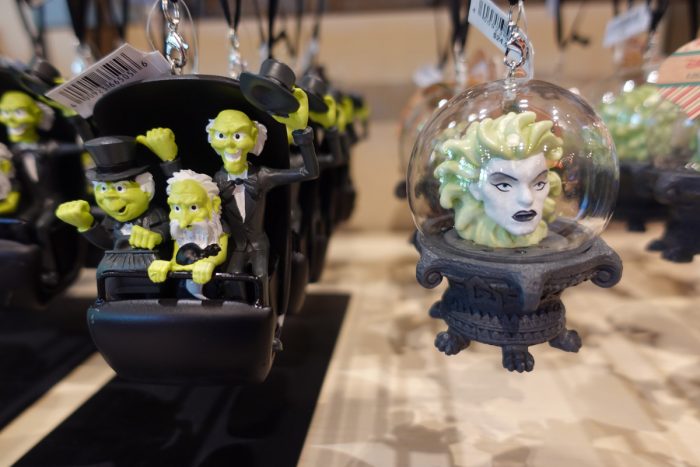 Two Haunted Mansion ornaments for your Halloween tree.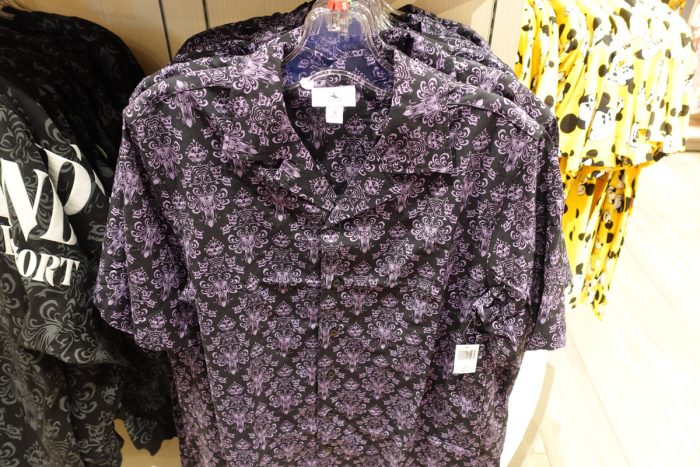 Haunted Mansion collared shirt for $59.99.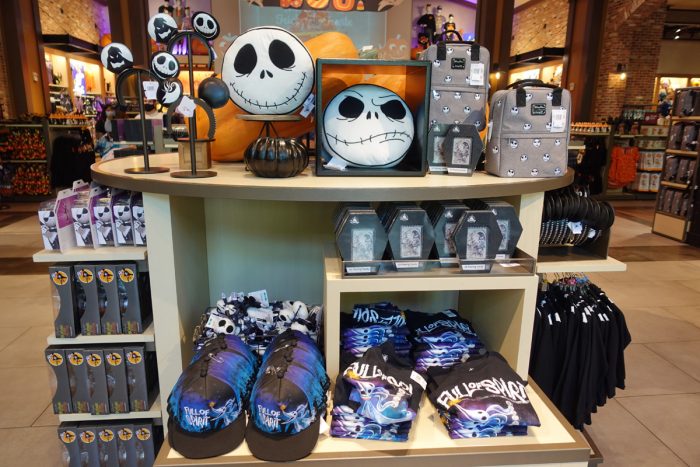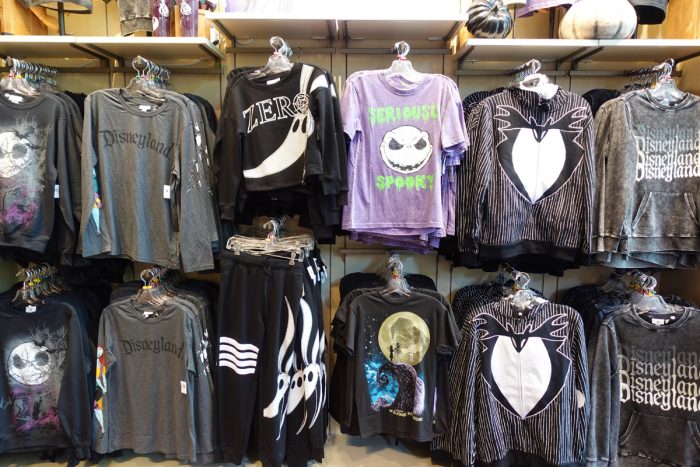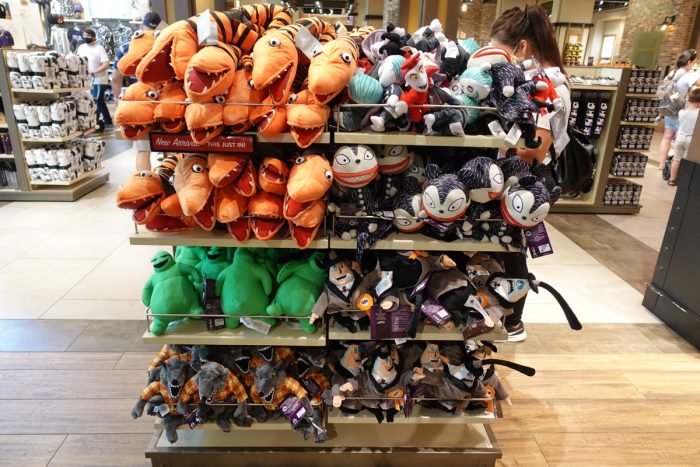 It wouldn't be Halloween without a boatload of Nightmare Before Christmas merchandise.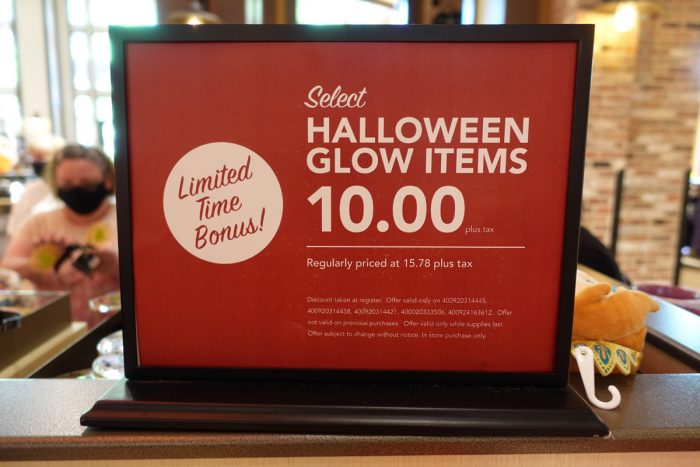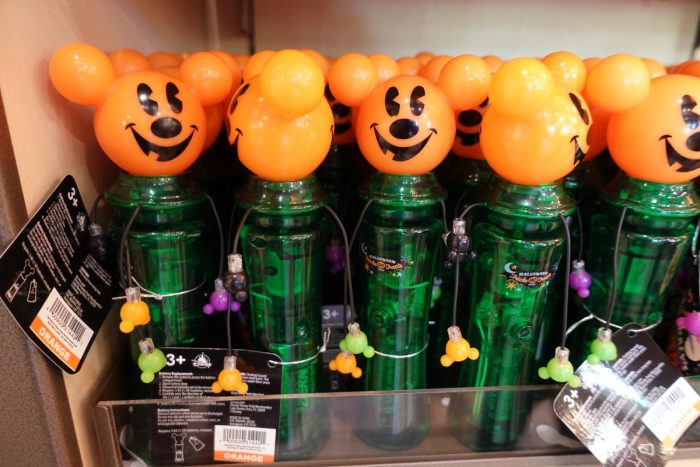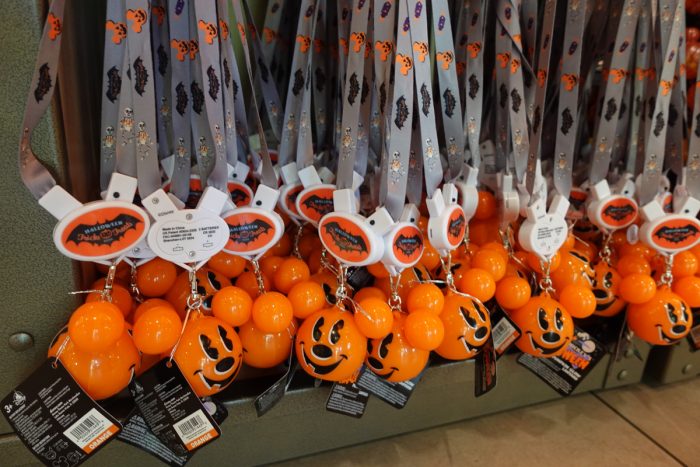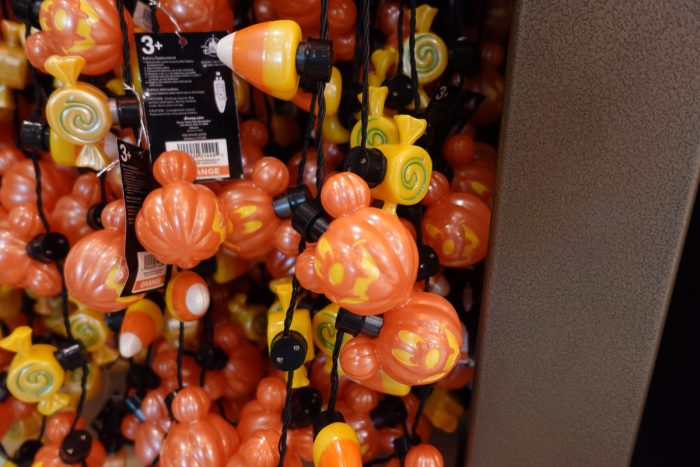 Here's something you don't see often at a Disney resort: a sale! Halloween glow items were marked down from $15.78 to $10.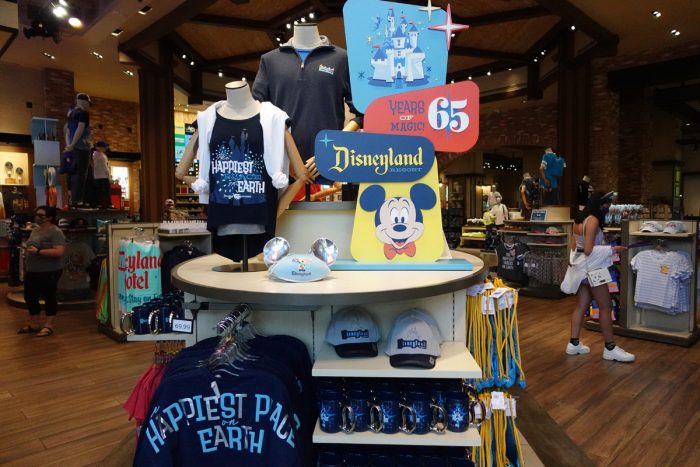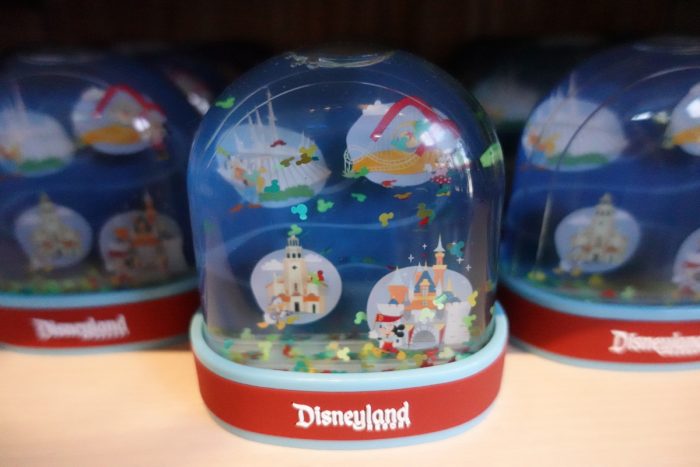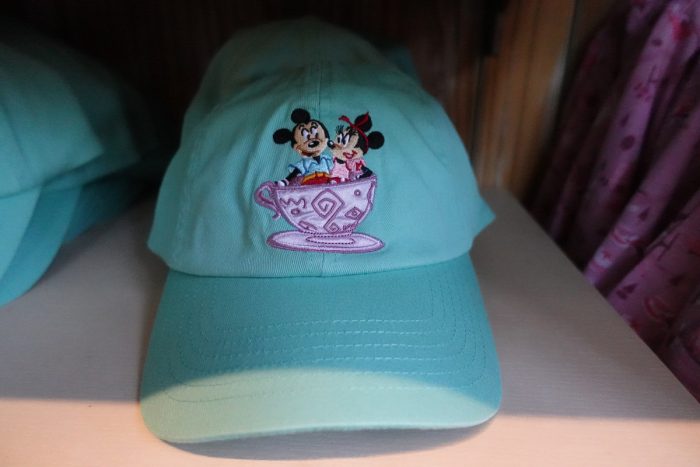 There's even more new merchandise to look at. Disneyland 65th anniversary items continue to trickle out.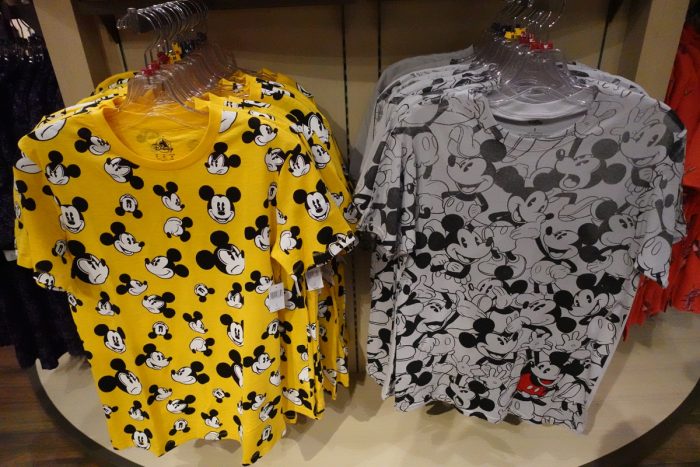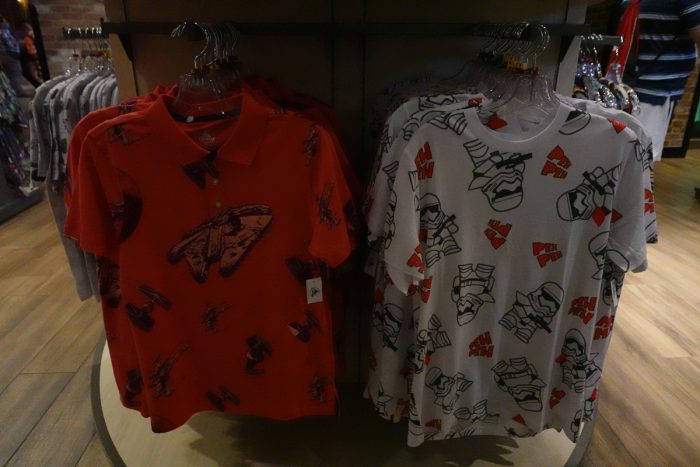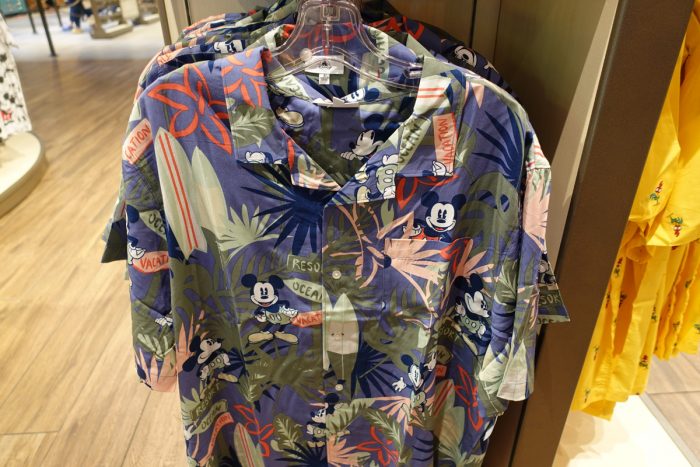 Some new vibrant shirts to update your wardrobe.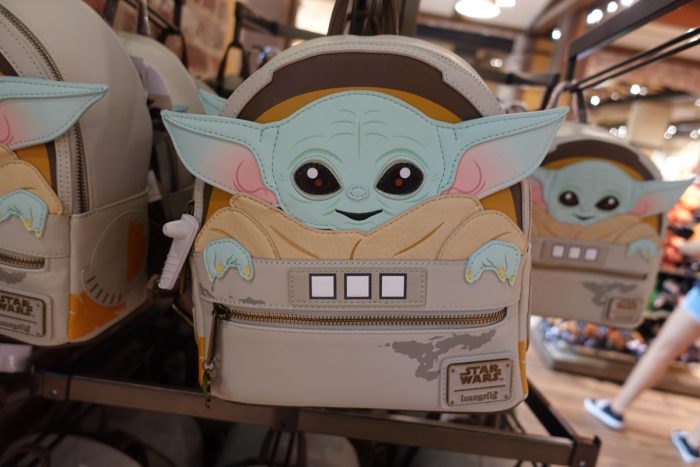 For $90.00 you can strap The Child (Baby Yoda) to your back and impress all your friends.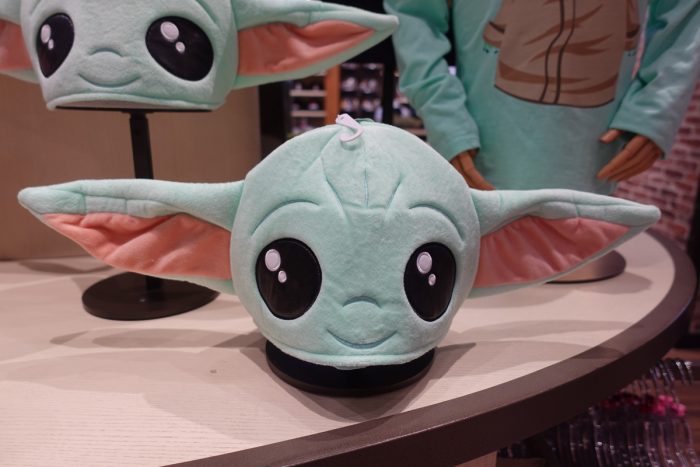 Or if you want to save some cash you can grab this hat instead.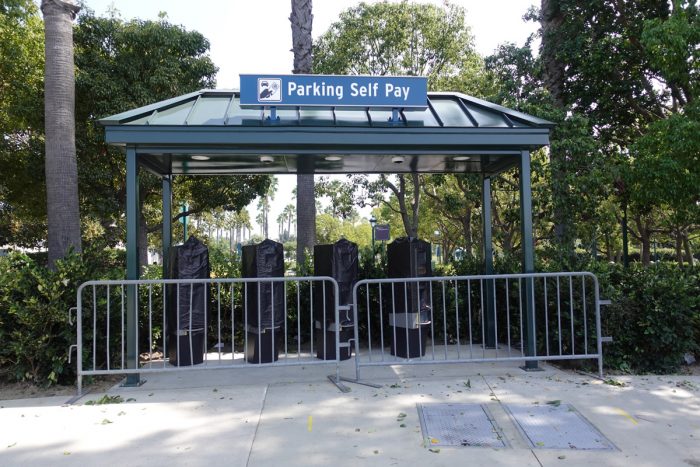 One last thing, a self pay kiosk has been added to the Downtown Disney parking lot located behind Disney's Paradise Pier Hotel.
That's it for this time. Which Disney Halloween items are you picking up? Let me know in the comments below.