Here's Where You Can STILL Get a Taste of Christmas at Disney's Hollywood Studios
Having someone from our team in the parks every day has lots of advantages. Not only does it allow us to make sure our tools are up to date and accurate, but we get the chance to dive deep and scope things out. At Hollywood Scoops on Sunset Boulevard in Disney's Hollywood Studios, there is a small sign that for a moment looked like they were serving a special strawberry shake. Instead, a different special shake is offered, one that has been around for months.
It is my pleasure to share with you that you can still get a taste of the holidays because the Peppermint Bundt Cake Shake is still on the menu at Hollywood Scoops.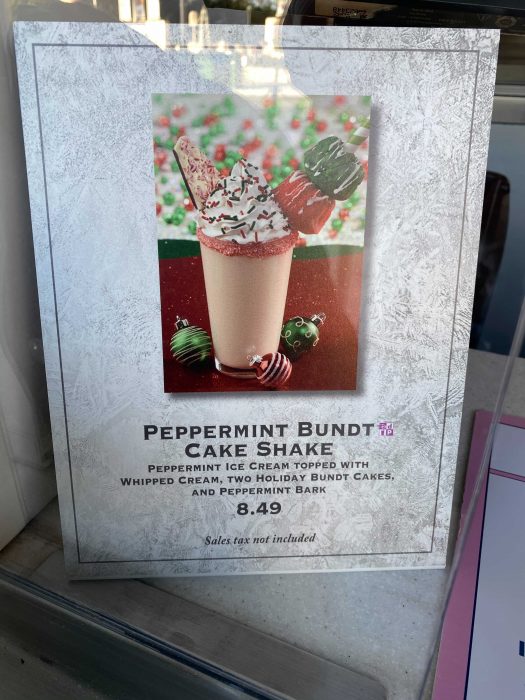 This shake is as indulgent as you would imagine. It is fairly thick for being a theme park milkshake, and the garnish is over the top. Two mini Bundt cakes, bursting with red and green food dye are perched on the straw. A rim of crushed peppermint candy decorates the cup and adds much-needed peppermint flavor. A sliver of peppermint bark is the finishing touch.
The description lists Peppermint Ice Cream as the base of the milkshake. I have to say, I think it was just vanilla. When I tried this shake back in November, the peppermint flavor was weak. I checked with Chrissy on our team who spotted that the shake still available this week and she stated the peppermint flavor was pretty weak.
It seems like this shake will stick around a little longer. Perhaps it is the fruitcake of milkshakes? It is kind of interesting to see a holiday treat stick around this long.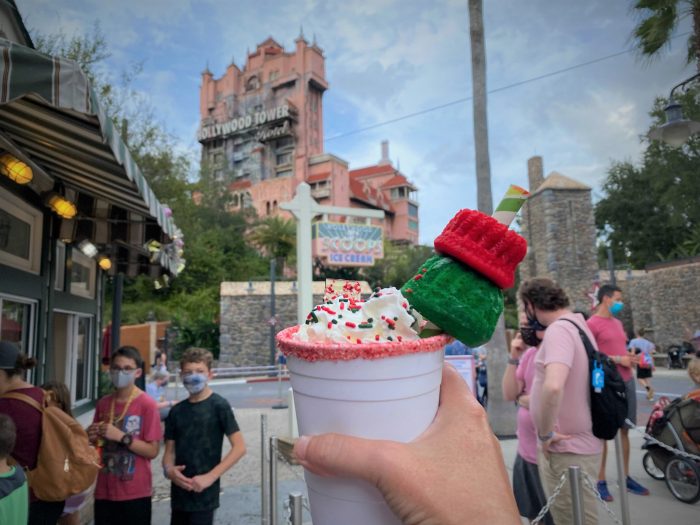 Would you indulge in a holiday treat months after the holidays themselves? Let us know in the comments!