Hotwire Goes to the Movies!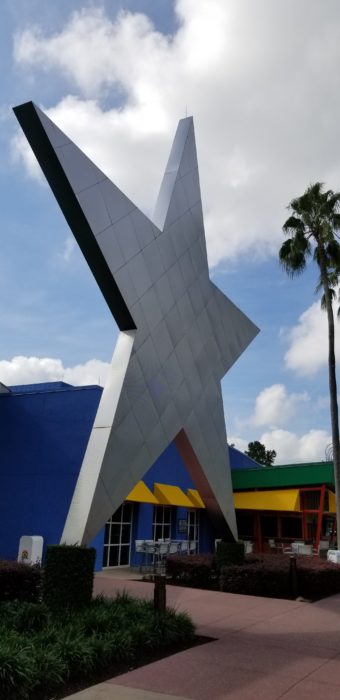 Hey, Psst! Over here… Wanna be the star of your family's vacation?
Howza 'bout some $68 rooms at All-Star Movies, no questions asked?
Well, you might want to ask some questions – such as, where might I find these amazing deals? and How might I identify them?
Well, as usual, you are in the right place. If you recall in one of our recent posts, you could find some nice Coronado Springs and Pop Century deals in the the weeks leading up to September 15th.
A quick look today confirms that many of those deals are still out there, but now more of those Coronado deals have shown up along with a batch of All-Star Movies deals running all the way to September 29th.
Many, if not most of these $149 – $175 Coronado deals are Tower rooms, as evidenced by the room descriptions. We're looking at anywhere between 30% and 60% off the regular price. That's a steal.
Even better: The Movies deals run from $68 to $78 per night.
Yes, you read that right. Sixty-eight. Dollars.
It is hard to find bookable Movies rooms on Disney's site in the near future, but on one night earlier in the month they had a standard room listed for $124. So, even after you add in taxes and Hotwire fees, those $68 rooms are saving you more than $54 over Disney's pricing.
The best Hotwire rate I recorded for All-Star Movies before these deals was $88 back in March of 2021. My family and I coincidentally stayed there at the same rate booked directly from Disney in the last weeks of August, 2019.
I suggest you check out the previous Coronado post linked above, or A Towering Deal before that to see tips on identifying that resort in hidden deals. The short version: look for a 3.5-star, 4.4-guest rated resort in Bonnet Creek.
To catch a Movie deal (that doesn't require acting lessons), look for a 3-star, 4.3-guest rated resort in Bonnet Creek. Both All-Star Sports and Art of Animation have those same ratings right now, but Sports isn't opening until December and Art of Animation almost certainly won't have deals as low as these.
But, there are a few techniques to help you be sure you've got a Movie deal in hand – first compare the sub-amenities on the deal to the ones on Hotwire's Movies resort page.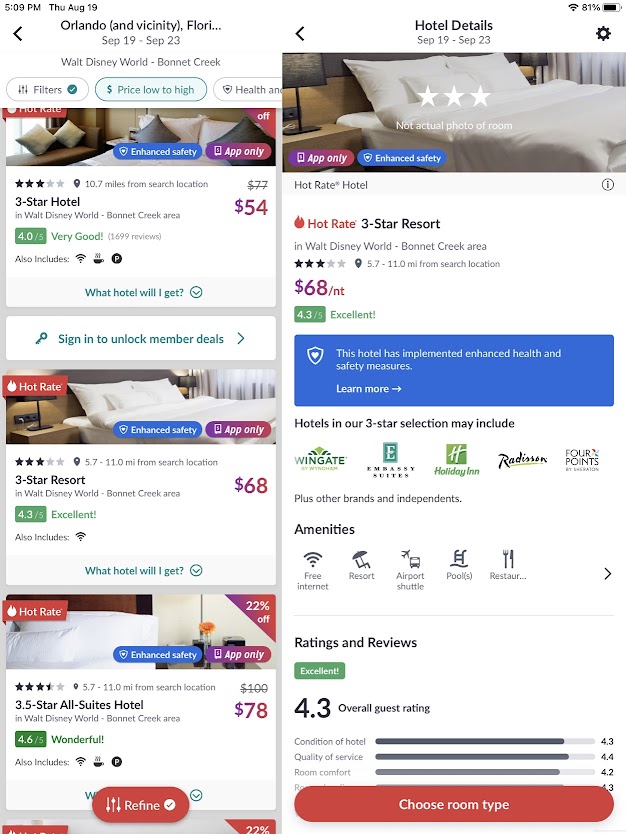 Also, you can use the old Draw technique in the app: once you spot the deal, zoom in on the map to see Movies clearly, click the Draw button and then draw a simple circle around the resort. You should see the deal you are checking show up as being within the circle.

The Calendar of Deals
Here's an updated calendar of September deals combining the previous drop with the current one. As usual, if you don't see deals on the browser, try one of the apps. Also, some of these deals may require you search for a specific window of dates for them to appear in results.
In particular, I can only get those terrific $68 Movies deals to show up if I search multiple days starting with 9/21. But, don't take that date as written in stone – when I reported something similar last time, a few people reported they had to use different windows to get them to show up. Be persistent and you'll have a good chance at seeing Movies for your own – closeup!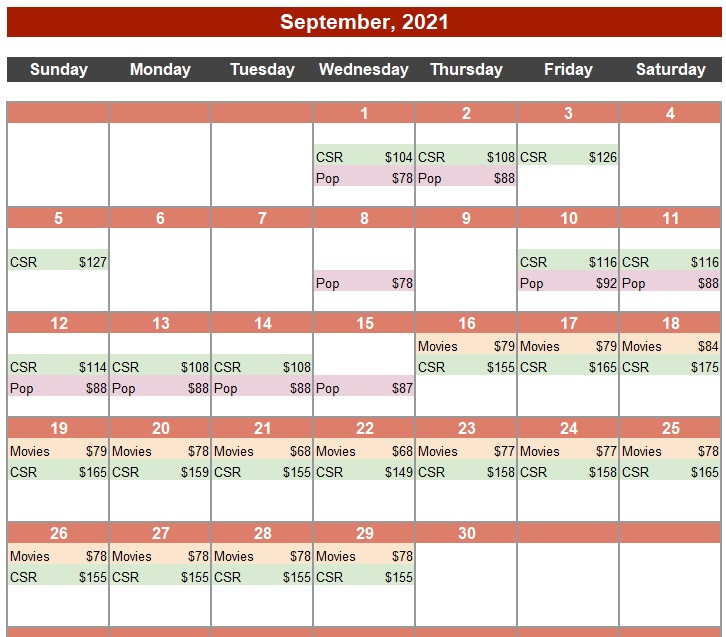 If you've booked any of these deals or have any questions, let us know in the comments!