How to Show Cast Members Some Appreciation
Creating magic in the Most Magical Place on Earth is not always easy. I would know–I was a Disney Cast Member for nine years. It can also be one of the most rewarding work experiences around. Cast Members and guests have a symbiotic relationship. I think you'll find that the more you give, the more you get.
With the busy holiday season upon us, and lots of attention being brought to the realities of being a Disney Cast Member, it is a good time to focus on ways we can show Cast Members our appreciation for what they do. Many interactions with Cast Members are simply pleasant and nothing too outstanding, but these interactions are still worthy of our gratitude. Other interactions can be true magical moments. Many a vacation has been saved by the actions of a single Cast Member. Whatever the case may be, there are plenty of reasons to thank a Cast Member. And, there are a variety of ways to go about it.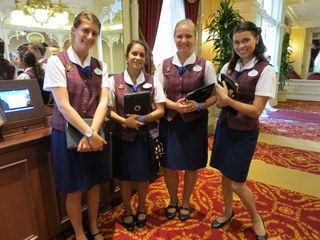 Guest Relations
Maybe you've walked past the City Hall on Main Street U.S.A. in Magic Kingdom, and seen a line out the door or down the steps. Many times Guest Relations Cast Members are fielding complaints and problem solving. You can often make a Guest Relations Cast Member's day by stopping in to give praise for one of their colleagues in the park. Usually the Guest Relations Cast Member will fill out a form so that the Cast Member you are praising can receive formal recognition. Many times this form is noted on the Cast Member's record which can help them in their career with Disney. If the line is too long at Guest Relations there are alternative ways to give recognition.
Email Guest Communications
As big as Walt Disney World is, I feel they do a great job of providing easy ways for their guests to contact them. Sending an email to the Guest Communications team is a great way to formalize your feedback. The team consists of a variety of Cast Members who specialize in communication. You can imagine they receive a ton of communication on a daily basis. I have had success reaching out using the email address for Guest Communications, but naturally it does take quite a few business days to hear back. Not every email is responded to, it does depend on the nature of the message. Cast Member recognition is very important and Cast Members are formally praised when an email is received about their kindness or performance.
Walt Disney World Guest Communications: wdw.guest.communications@disneyworld.com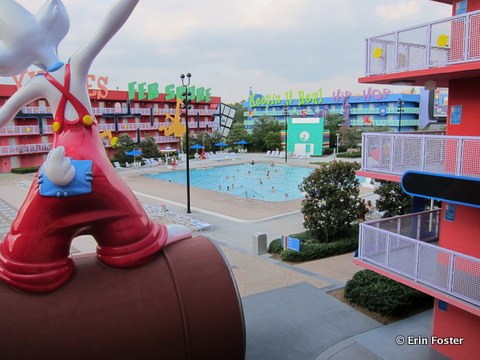 Say it in a Tweet
Many people use Twitter to voice their complaints, especially about airlines. My heart goes out to social media managers for airlines. But the theme parks often use Twitter for the forces of good. If you're on the go and want to give a quick shout out to a Cast Member then tweet to @WDWGuestService and be sure to include #CastCompliment. You'll most likely receive a pleasant response and the Cast Member will be formally recognized. Plus, it's always good to spread some good cheer on social media.
Bring Your Own Small Cards
When I was a Cast Member a few families over the years gave me a small card to say "thank you". Many were the size of business cards and had been personalized with messages like "Thanks for spreading the magic, The Smith Family" or "Thanks for making our day a magical one, The Jones Family." I still have a few somewhere in my box of Disney memories. We all have rough and off days, and I would keep these cards with me at work so that if I needed a little pixie dust I could remember what makes working at Disney so great. I recommend keeping it to small cards rather than anything large or anything edible like candy as you never know what someone's dietary needs may be. I've also seen some families keep a list of who they gave cards to so they can look back on their list as a sweet memory of their trip.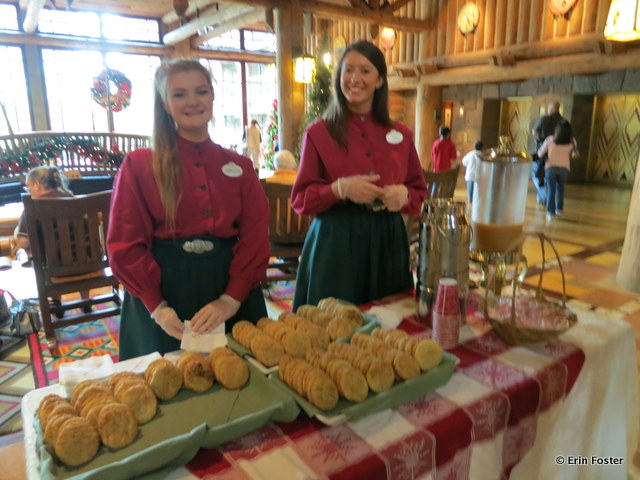 Keep in Mind
There are 70,000 Cast Members at Walt Disney World.
Be sure to include their name, and hometown if you catch it, as listed on their name tag, and their work location when submitting a thank you to Disney.
If you have a concern or a challenge, ask for a member of Disney management. It is usually best to give them a chance to right a wrong immediately rather than waiting to write a formal letter, tweet, etc.