What I Love: Cast Members Making Magic
Today's installment of What I Love shows that the simple things can make a huge difference. This story comes from Christopher Smith.
Last summer we went to Florida to visit friends. We didn't know if we would get down to Disney and I was crushed. The last two days of our trip, we were able to get a 1-day ticket to MK. Of course, fast passes were limited the day before. Our family really wanted to ride Seven Dwarfs Mine Train but couldn't get a FP.  We arrived super early for rope drop to get towards the front. Thanks to two amazing CMs, they let us in with the breakfast crowd and took us through the side entrance of 7DMT right before it opened!  This is my son and I and daughter in the background riding in the first train of the day!  My wife and kids were floored this worked out.  It set the tone for the most magical day ever as we closed down the park. It was only one day, but it was epic.  This is Disney magic at its finest and I'm forever thankful for Disney CMs who go the extra mile to sprinkle a little pixie dust.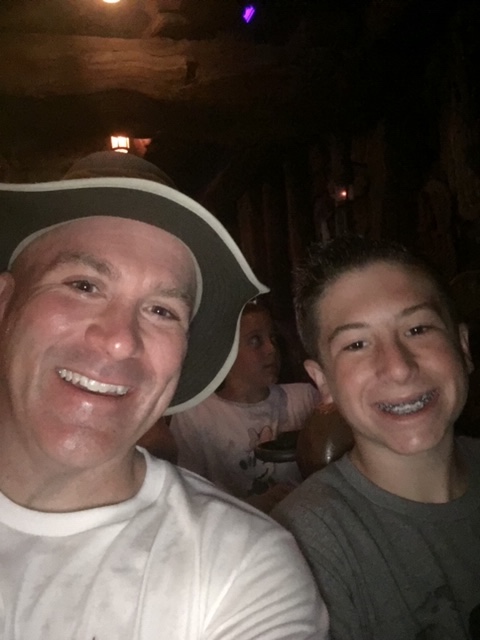 Cast Members really are magical! So happy that you had such an amazing experience, and hope you get a chance to ride again real soon.
If you haven't had a chance to send in your memory and photos, please submit them to christina@touringplans.com and we will include you in this series.