How to Thank a Walt Disney World Cast Member for Great Service
To say that right now is a tough time for Orlando's hospitality professionals is an understatement. And for those that are still able to work in Orlando's theme parks, it can be very difficult to keep going when so many of your colleagues are no longer working. And so, in the spirit of gratitude as we begin the month of November, the month of Thanksgiving, we'd like to share some ways you can show your appreciation for any Cast Members who help make your trip to Walt Disney World a magical one. 
Guest Relations
Each Walt Disney World park, as well as Disney Springs, has a Guest Relations location, generally near the front of the park. You can think of it as the front desk of the park. Many times Guest Relations Cast Members are fielding complaints and problem solving. It usually brightens a Guest Relations Cast Member's day when someone wants to give praise for one of their colleagues in the park. Usually the Guest Relations Cast Member will fill out a form so that the Cast Member you are praising can receive formal recognition. Many times this form is noted on the Cast Member's record which can help them in their career with Disney. If the line is too long at Guest Relations there are alternative ways to give recognition.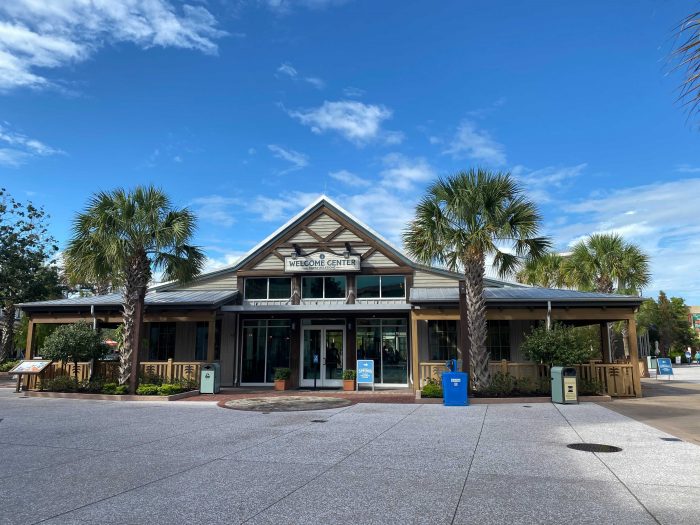 Email Guest Communications
As big as Walt Disney World is, they provide multiple ways to get in contact with them. Sending an email to the Guest Communications team is a great way to formalize your feedback. You can imagine this department receives a ton of communication on a daily basis. I have had success reaching out using the email address for Guest Communications, but naturally it does take quite a few business days to hear back. Not every email is responded to, it does depend on the nature of the message. Cast Member recognition is very important and Cast Members are formally praised when an email is received about their kindness or performance.
The email for Walt Disney World Guest Communications is wdw.guest.communications@disneyworld.com. My understanding is this team has unfortunately been reduced as part of the labor cutbacks. If you are able to visit Guest Relations in person that is the ideal way to ensure your praise is formally received.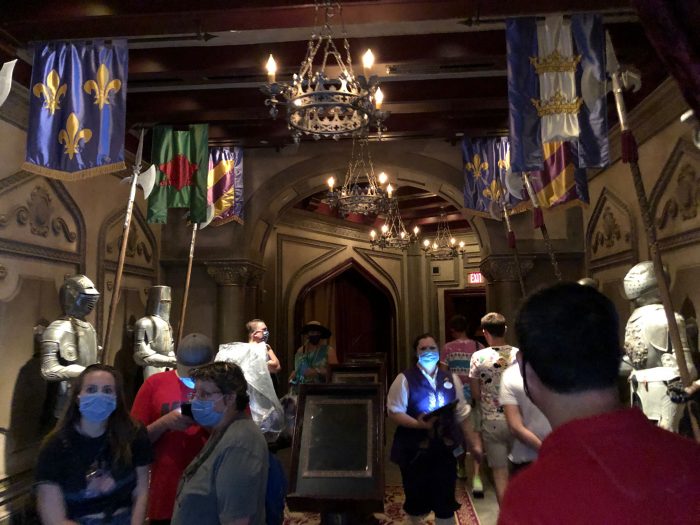 Sending a Cast Compliment Via Twitter Is No Longer Supported
Many people use Twitter to voice their complaints, especially about airlines. (My heart goes out to social media managers for airlines.) Once upon a time you could give a quick shout out to a Cast Member and tweet to @WDWGuestService with #CastCompliment. Sadly, this account closed up shop months ago. You can still tweet @WaltDisneyWorld, but the formal Cast Member recognition through Twitter is no longer supported. It makes sense to save labor costs, but it's a shame to lose one of the nicer things about social media.
Bring Your Own Small "Thank You" Sign
When I was a Cast Member a few families over the years gave me a small card to say "thank you". Many were the size of business cards and had been personalized with messages like "Thanks for spreading the magic, The Smith Family" or "Thanks for making our day a magical one, The Jones Family." Sadly, it is hard to recommend giving out such cards right now given the importance of physical distancing. 
Instead of having individual thank you cards to give out, consider making a small sign. Many Cast Members are welding small paddle-like signs as a reminder to wear your mask properly and so on. Maybe return the favor and make your own paddle sign that's easy to carry so you can hold it up quickly anytime you want to wish to thank a Cast Member. Get a little creative and think about what you'd want to see as a thank you or word of encouragement if you were a Cast Member in the parks.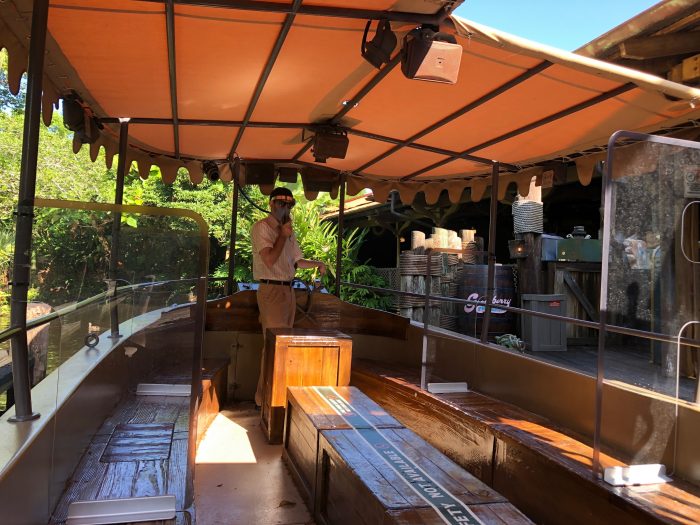 A Verbal "Thank You"
A simple and heartfelt "thank you" said to a Cast Member with a smile goes a long way. Times are tough for everyone right now and even a simple "thank you" can help brighten a Cast Member's day. And chances are the more you dish out the thanks the better you'll feel. Even a head nod and a wave helps too.
Final Thoughts
Be sure to include their name, and hometown if you catch it, as listed on their name tag, and their work location when submitting a thank you to Disney.

If you have a concern or a challenge, ask for a member of Disney management. It is usually best to give them a chance to right a wrong immediately rather than waiting to write a formal letter, tweet, etc.

Most important of all, the best way you can thank a Cast Member right now is to follow all the COVID-19 safety precautions. Wear your mask properly, especially when talking to a Cast Member.
Has a Cast Member ever helped to make your Disney vacation more magical? What are your suggestions for ways to thank a Cast Member?