Interactive DisneyBand+: MagicBand Tech Coming to Disney Cruise Line
If you've ever wished that opening your stateroom door on a Disney Cruise could be as easy as tapping your MagicBand during a stay at the Disney World resort, your wish is about to come true. Disney has announced that "DisneyBand+" will be making its way onto all of the fleet's ships beginning this summer and fall. I'm sure you have questions! We have answers below …
What Can You Do With DisneyBand+?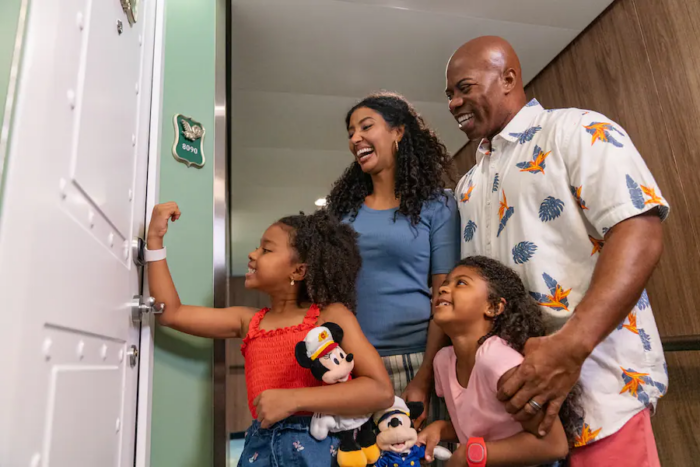 You'll be able to:
Unlock your stateroom door
Charge purchases made onboard and on Castaway Cay (and presumably on Lighthouse Point when it opens next year)
Have PhotoPass photographers scan your band to automatically link photos to your account
(For kids) use the DisneyBand+ as an Oceaneer Band to access the kids clubs
Discover enchanting surprises and extra moments of magic throughout your cruise
Curious about that last one? Yeah, we are too … and we'll update here as we have details. The bands are rechargeable (and will need a daily or every other day charge for full functionality). But based on what we know about MagicBands, we expect it's likely that many of the non-interactive functions such as opening doors and charging purchases will work if the battery is dead.
The bands are also waterproof, and Disney advises that they are "adventure proof".
What kind of MagicBand is DisneyBand+?
At Disney World, there is MagicBand and MagicBand+. MagicBands can do anything that your admission ticket can do, but MagicBand+ can do more. MagicBand+ has two-way interactivity with elements of the park and can be used to play games within the park.
It's clear that DisneyBand+ is the same technology as MagicBand+, and the reason this matters is because although they are calling it DisneyBand+ on the ships, the bands themselves are MagicBand+. That means that you will be able to use your DisneyBand+ in Disneyland or Disney World, and MagicBand+ that you may have already purchased will work as a DisneyBand+.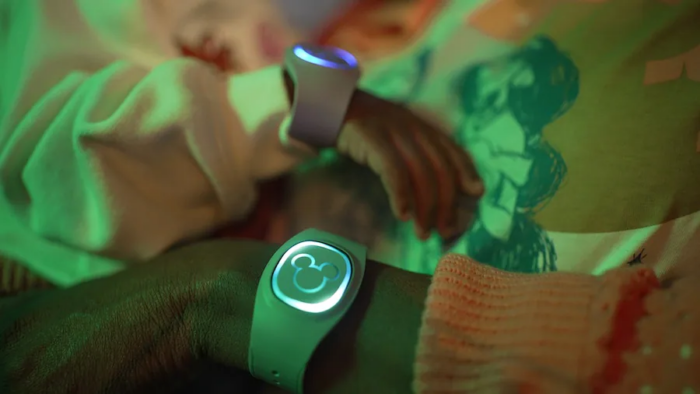 DisneyBand+ will still have a touch of DCL-only to it though. I'm sure you won't be shocked when I tell you that there will be designs available exclusively to those with a Disney Cruise reservation.
How Much Will DisneyBand+ Cost? When Can I Get One?
Solid bands cost $34.99, and themed designs cost $44.99, plus tax. So it's good news that if you already have a MagicBand+, you can use it on board should you choose to.
You can't currently order a band in advance of your sailing, although that will change as rollout dates are announced for each of the ships. The first ship to use DisneyBand+ will be the Wish, where the band will be available this summer.
When bands are available for advance order, you'll be able to take a $10 discount by purchasing in advance instead of buying them onboard. And of course, if you already have a MagicBand+, then you've got a DisneyBand+ … and your question is just whether the tech will be available on your cruise.
Are Key to the World Cards Going Away?
No, Key to the World Cards are not going away on Disney Cruises. A DisneyBand+ is an extra-cost, optional add-on. A Key to the World Card is free and will be issued when you get on board.
What do you think about DisneyBand+? Will you buy it? Let us know in the comments!