Key Lime Pie on a Stick Available at DHS
The Neighborhood Bakery at Disney Hollywood Studios' Pixar Place is the place for this very blue and very sweet key lime pie on a stick. It's more crust and blue coating that actual pie. Seriously, that coating is super blue and will leave your entire mouth super blue too.
The pie itself is on the bland side, there's no tart bite to it, or maybe it's just that there's so much sweet going on here that it overwhelms any hint of piquancy. It's a good concept, but this one is a pass for us.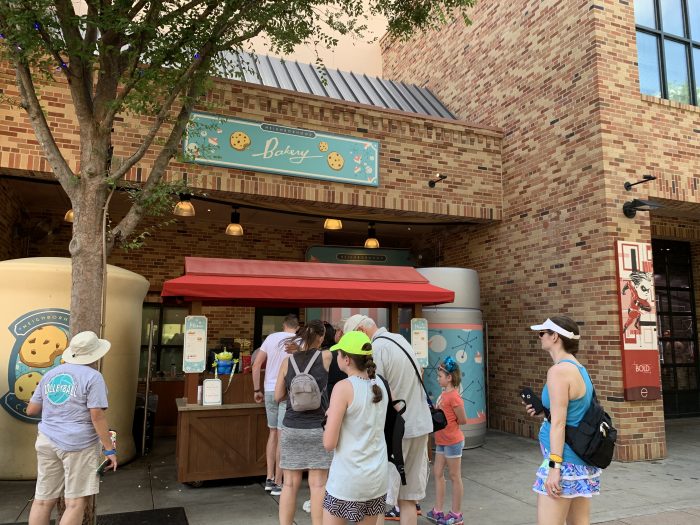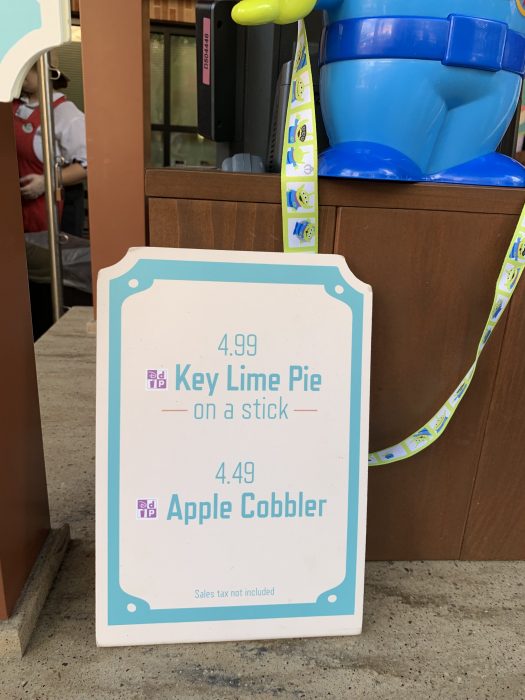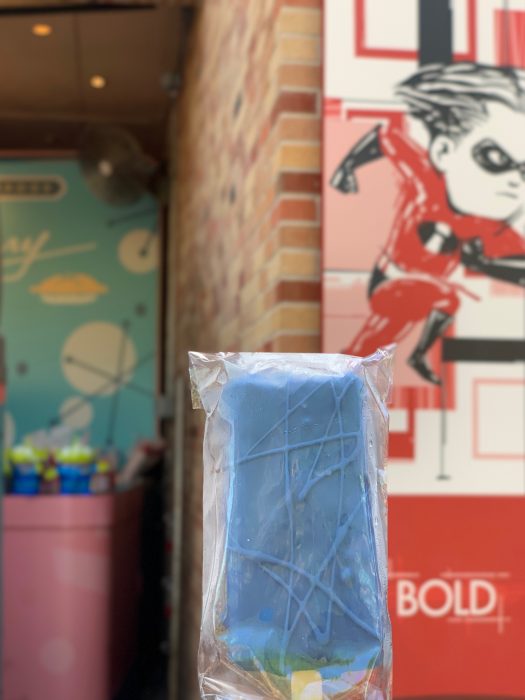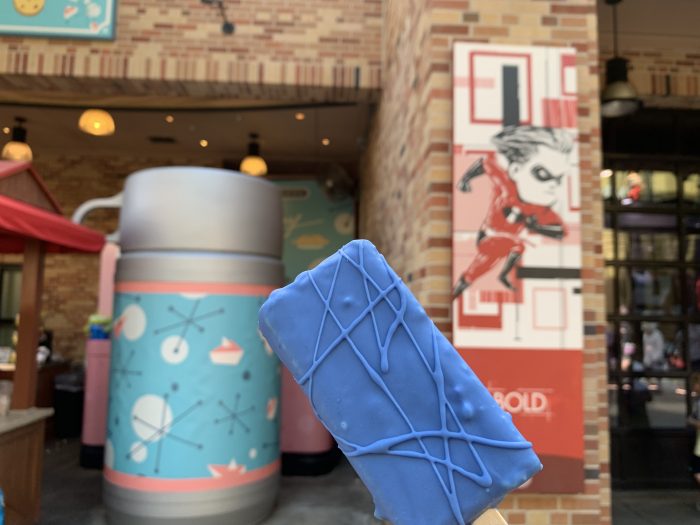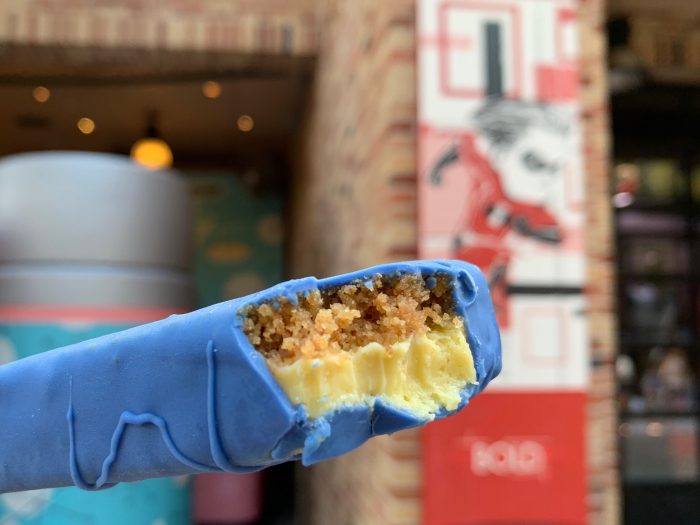 Photos: Christina Harrison