Cool or Not? Key Lime Pie at Blizzard Beach
After experiencing the tragedy of blue key lime pie at Disney's Hollywood Studios, were were a little nervous about trying another Disney World key lime pie. But finding ourselves at Blizzard Beach on a hot, hot, hot day, looking for a little refreshment, we decided to give it a shot.
Lottawatta Lodge at Blizzard Beach offers a chocolate-dipped key lime pie on a stick for $4.29.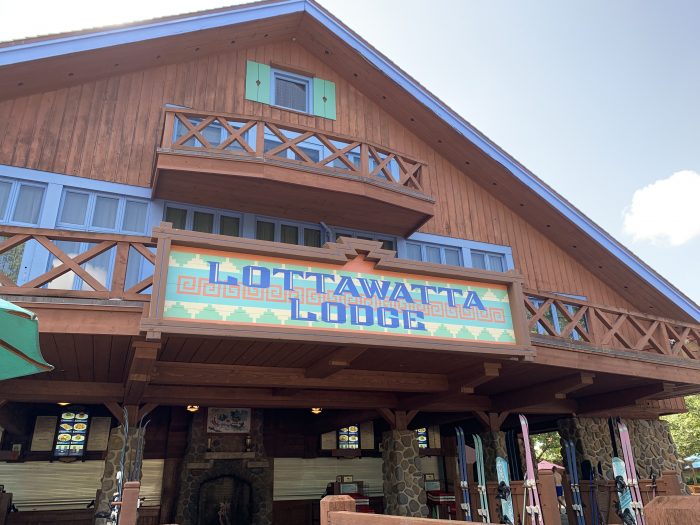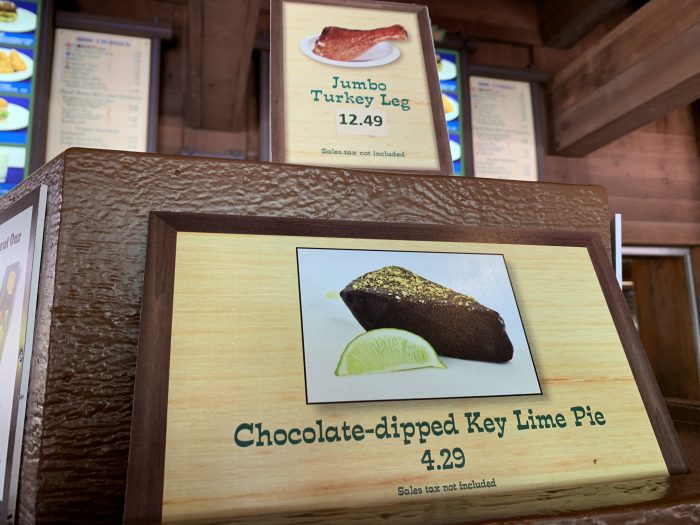 This is cold, but not frozen. In the Florida humidity, it begins to sweat immediately after they remove it from the restaurant refrigerator. We're not sure why the stick is there; this item is too soft and fragile to pick up and eat. It's definitely a fork item.
The chocolate coating is like thick Magic Shell, sweet and brittle, not a real chocolate flavor, but not bad if you like nostalgia. The key lime filling is not quite tart enough. We wanted more of bite from both the flavor and texture. Again, it's not bad, but it's not worth making a trip for.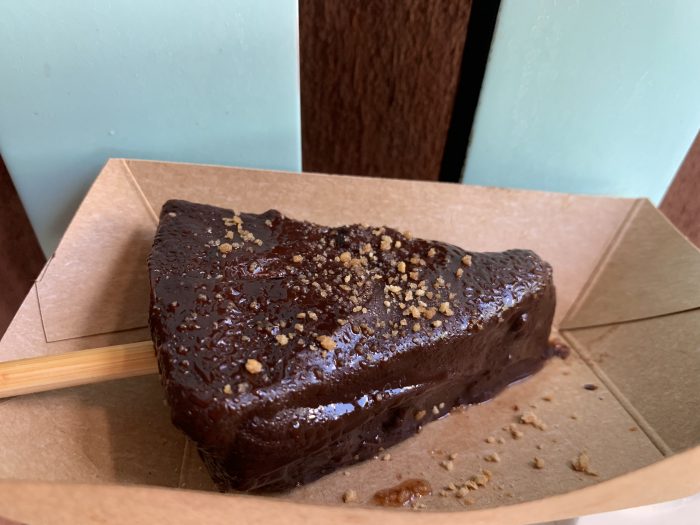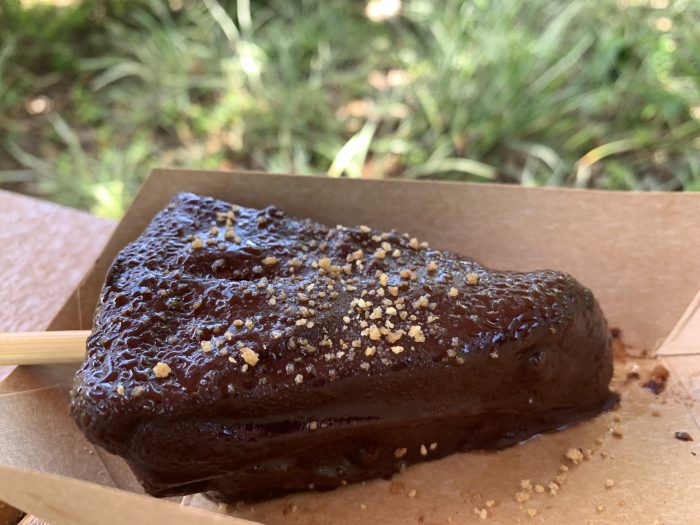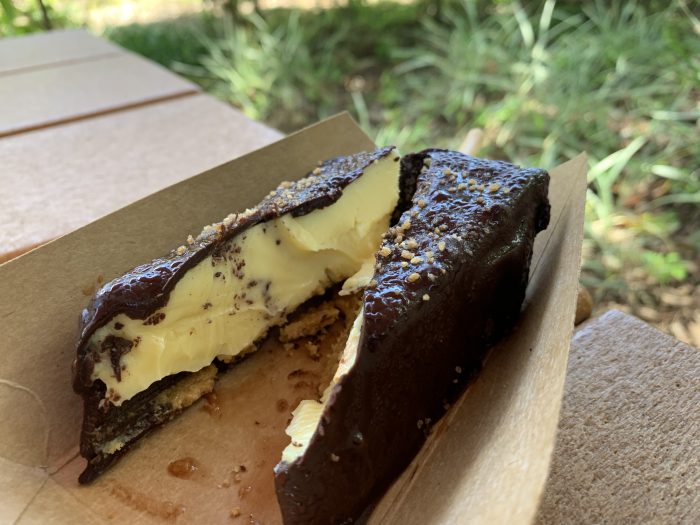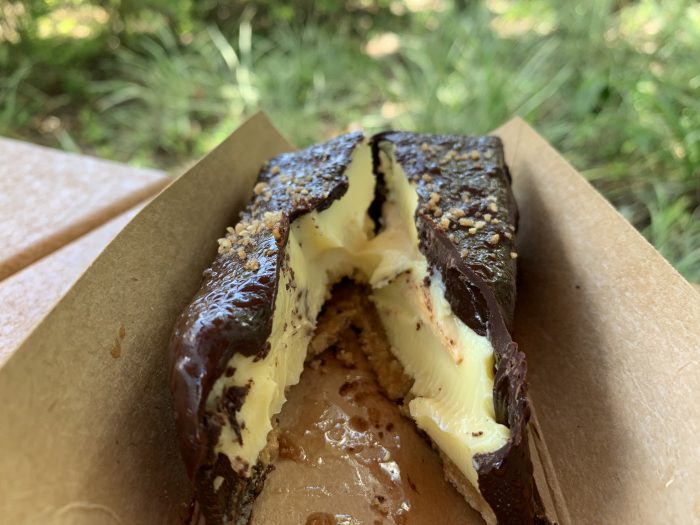 The search for excellent Disney key lime pie continues. We'll keep trying.
Photos: Christina Harrison