Live from the Disney Dream: Day 1
If you've ever gone on a Disney Cruise, you know that embarkation day is full of excitement, a bit of nerves, and checking about 50 times to make sure you didn't forget your passport (and checking 50 more times to make sure it hasn't expired even though you KNOW you're good to go). So you can imagine just how high-energy everything was for the return to U.S. sailing for Disney Cruise Line on the Disney Dream! Annette (from the TouringPlans Travel Agency) and Ivonne (from Touringplans.com) set sail on this 4-night double dip trip to Castaway Cay. We've already covered their embarkation experience here, but we wanted to share even more of the fun that they had the first night on board.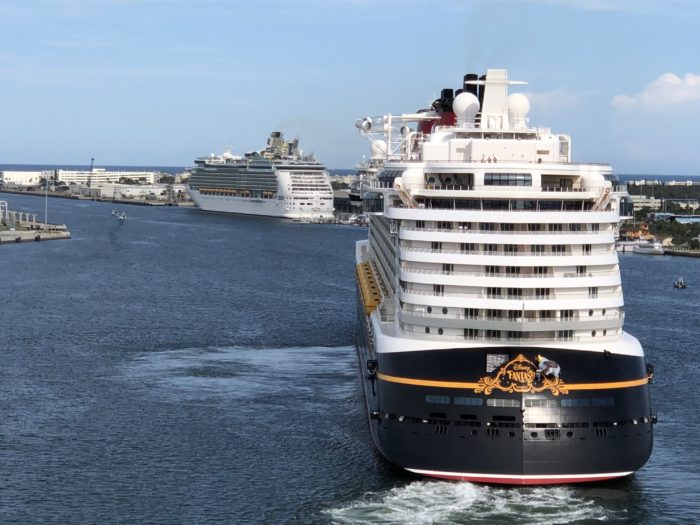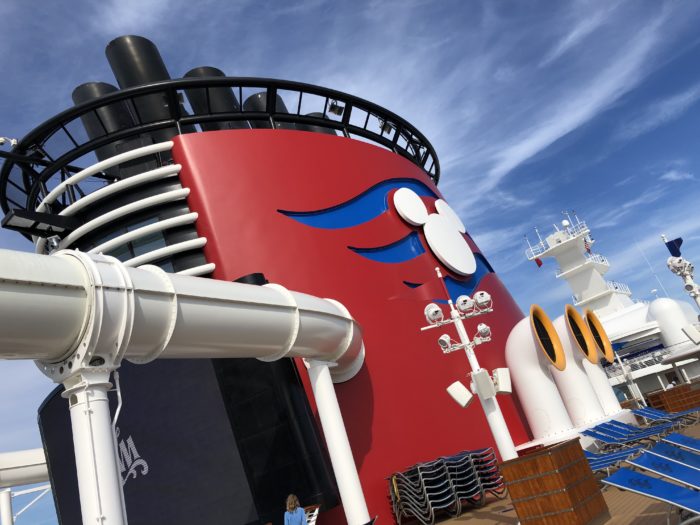 Character meets are kept at a distance, but you can still do a distanced selfie or just snap a picture of  your favorite friends.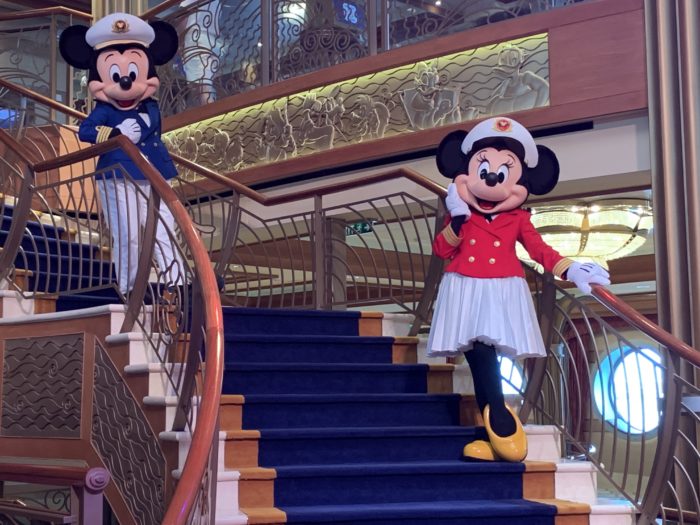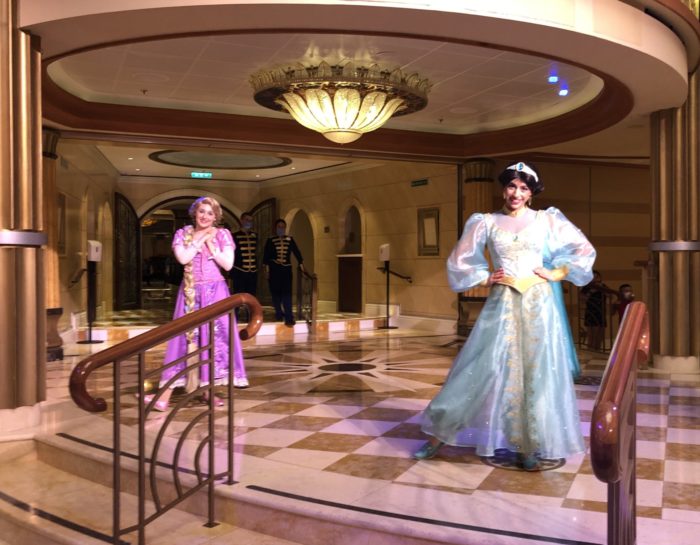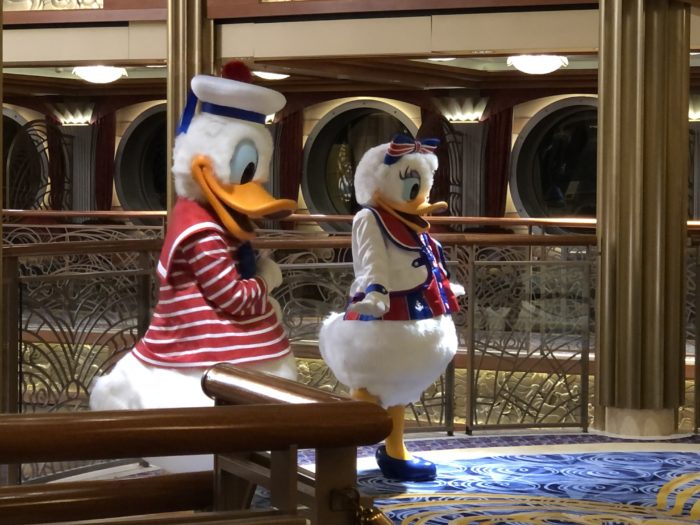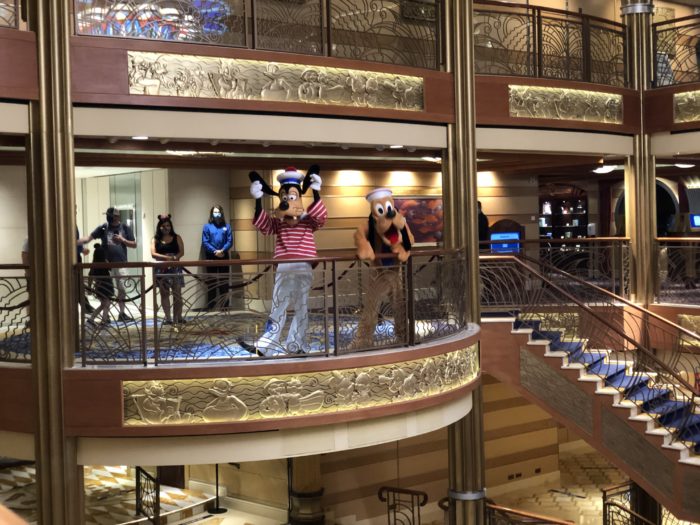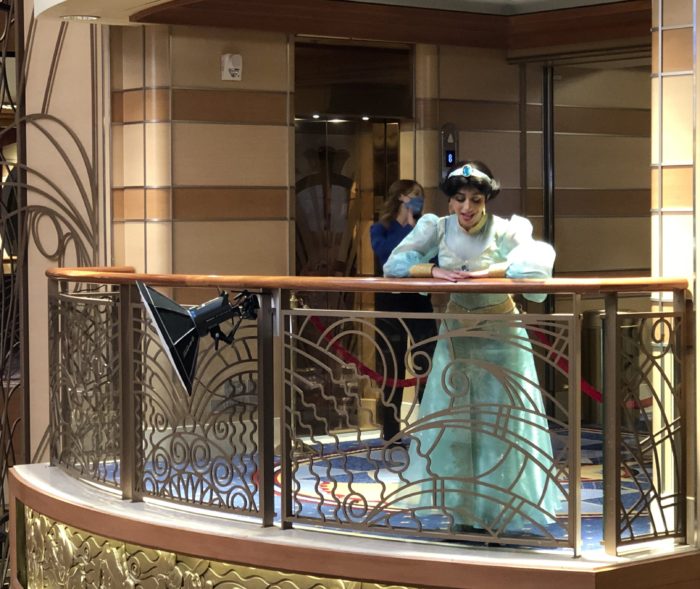 Dinner last night was at Royal Palace, and it was delicious. We ordered the Iced Lobster and Jumbo Shrimp and  the Fried Brie for appetizers; the French Onion Soup, the Red Wine and Bosc Pear Salad, and the Farmhouse Salad for the soup and salad course; the Wild Mushroom Stuffed Pasta and the Chateaubriand-Roasted Filet Steak for entrees; and the Gran Marnier Souffle, Classic Opera Gateau, and Strawberry Shortcake Sundae for dessert.
Evening entertainment is available including karaoke in D-Lounge, and adult games like Snippets in The District.
And of course you can't go wrong with just wandering around the deck and enjoying the beautiful ship at night.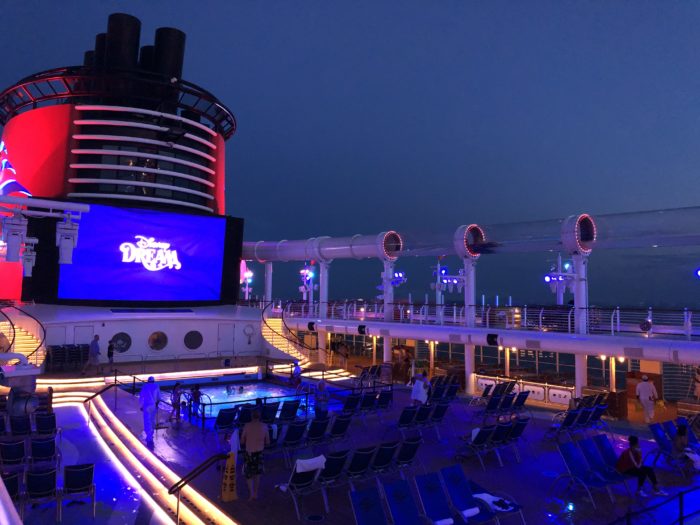 We'll have a lot more to cover on day 2 of our cruise, so stay tuned and feel free to ask any questions that you might have about Disney's return to U.S. cruising.