Animal Kingdom's Eight Spoon Cafe: A Comfort Food Haven
Conquering Disney's Animal Kingdom requires more than just good walking shoes, hydrating, and pixie dust. It also requires carbs.
One of the best spots for a quick, savory snack or pick-me-up has to be Animal Kingdom's Eight Spoon Cafe.
Located on Discovery Island between the entrance to It's Tough to be a Bug and the bridge into Asia, this blue and red decorative kiosk is famous for its various mac and cheesy deliciousness! While its posted hours are 10:30 a.m. to 5:00 p.m., it's not open all the time. The lesson here is if it's open during your visit, don't wait. Get in that line.
Eight Spoon Cafe does have a few tables and chairs nearby; but since it is a kiosk, you should be prepared to take your items on the go.
Now, let's get to the menu!
Snacks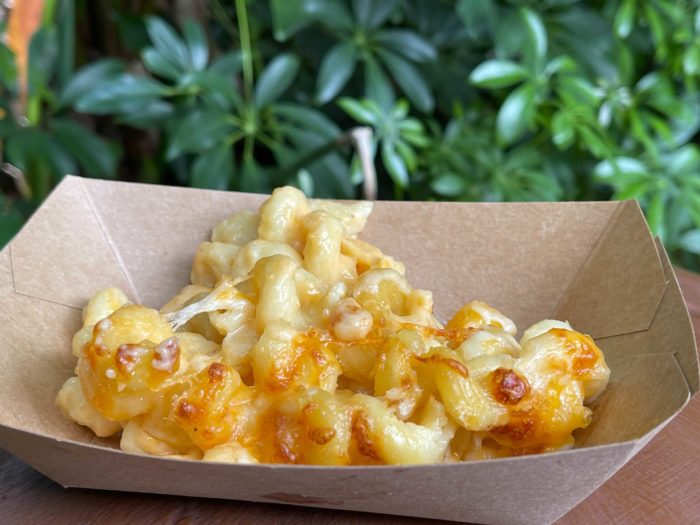 Baked Macaroni & Cheese – $4.49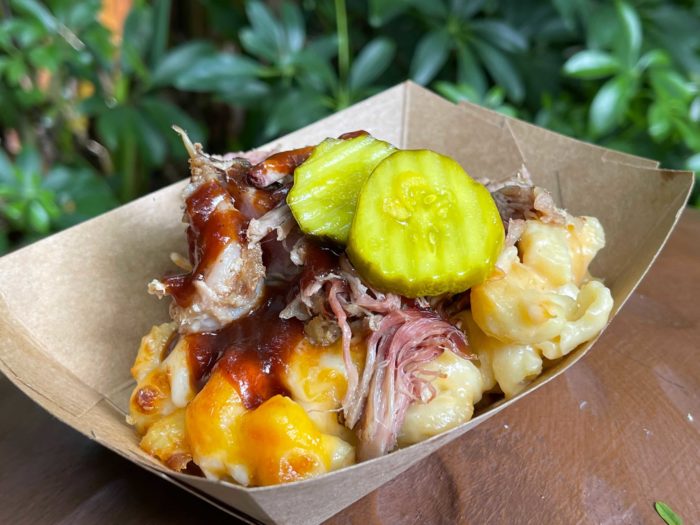 Baked Macaroni & Cheese with Pulled Pork – $6.79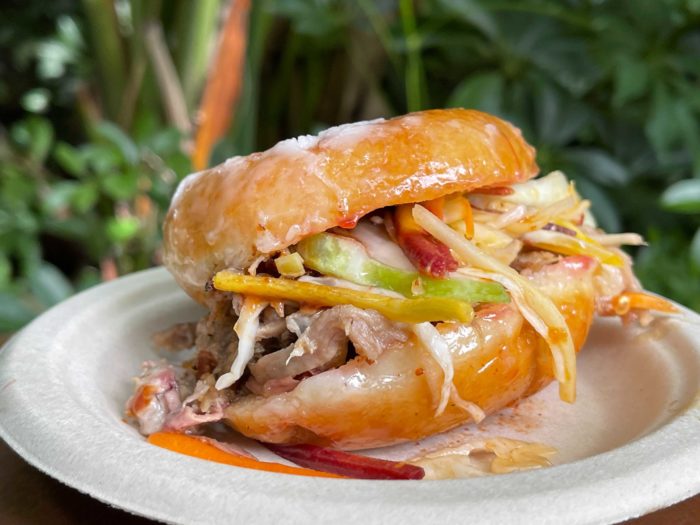 Pulled Pork – Jelly Doughnut Sandwich – $6.99
Mickey Pretzel with Cheese – $6.79
Assorted Chips – $2.99
Beverages
Assorted Fountain Beverages – $3.99
DASANI Bottled Water – $3.50
Alcoholic Beverages
Corona Extra – $8.75
It's worth noting that Eight Spoon Cafe's menu can change from time to time. Be sure to keep an eye out for what cheesy goodness Eight Spoon Cafe is serving up during your visit.
Have you ever dropped by Eight Spoon Cafe for a mac and cheese treat? Let us know in the comments!