Magical Dining Month Specials at Maria & Enzo's
Magical Dining Month, an Orlando-area event, runs from August 23 to September 30, 2019. At participating restaurants, for $35 per person, you can enjoy a three-course prix-fixe dinner. Although Disney-owned restaurants do not participate in this, many third-party restaurants at the Walt Disney World resort do. One restaurant that is participating this year is Maria and Enzo's at Disney Springs.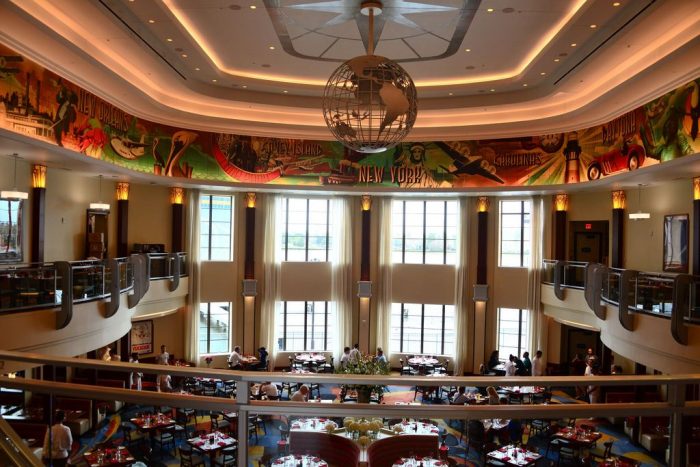 Here's what you can find on the Magical Dining Month Menu.
Antipasti (choose one)
Arancini (Lightly fried rice balls with Italian sausage and fior di latte mozzarella)
Polpettine (Maria's family recipe meatballs, whipped ricotta, parmigiano reggiano)
Burrata Caprese (Sweet cherry tomatoes, fior di latte mozzarella, basil, first press extra virgin olive oil)
Secondi (choose one)
Ravioli Ai Tre Formaggi (Parmigiano reggiano, smoked pecorino and ricotta ravioli, tomato sauce, toasted garlic, almond and basil pest0)
Melanzane alla Parmigiana (Thinly sliced baked eggplant, tomato marinara, mozzarella, basil, parmigiano reggiano)
Spaghetti alla Chitarra con Polpette (Thick-cut pasta, marinara sauce, Maria's family recipe meatballs, parmigiano reggiano)
Dolce (choose one)
Tiramisu
Cannoli
Gelato e Sorbeto (choose two: cream, chocolate, pistachio, lemon, orange)
Have you taken advantage of Magical Dining Month specials in previous years? Excited about what this year has to offer? Let us know in the comments.