Mickey and Minnie Valentine's Day Ornament Shows Love is Magical
I'm starting to see so much Valentine's Day merchandise I'm getting flashbacks of the holiday season. Maybe that's just because I still have one more of my three (yes, three) Christmas trees still up. I suppose that would come in handy considering Walt Disney World is selling a Valentine's Day themed ornament.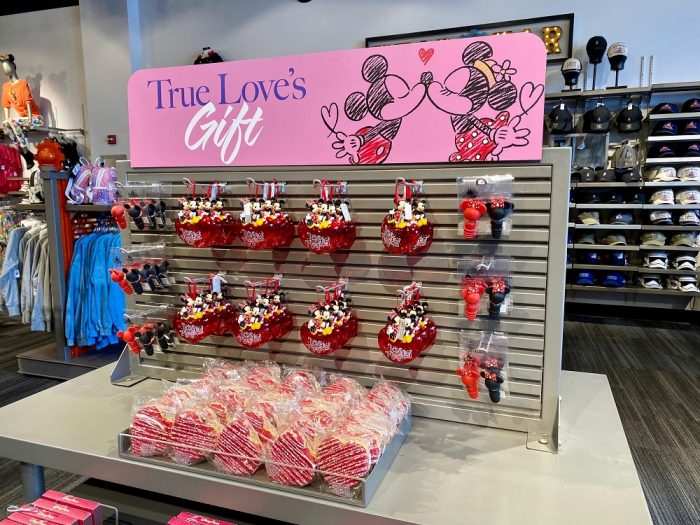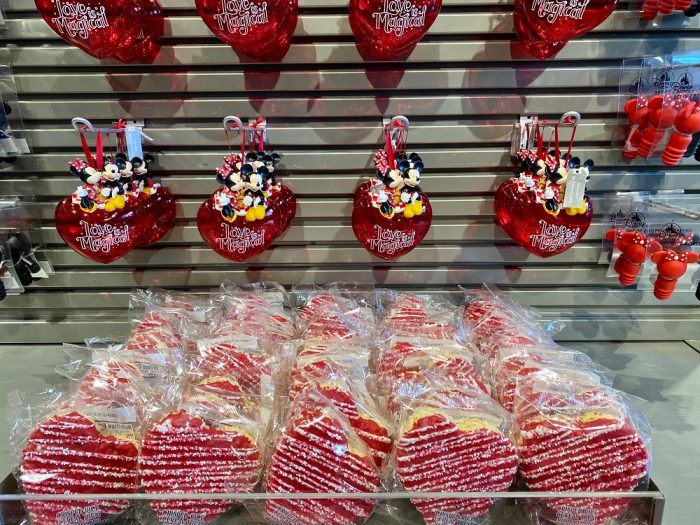 This ornament is made of red glass and is heart shaped, with the words "Love is Magical" written in white script. Mickey and Minnie sit atop the glass heart on a checkered picnic blanket with a basket. Minnie is kissing Mickey on the cheek and he is winking – it's a very cute expression.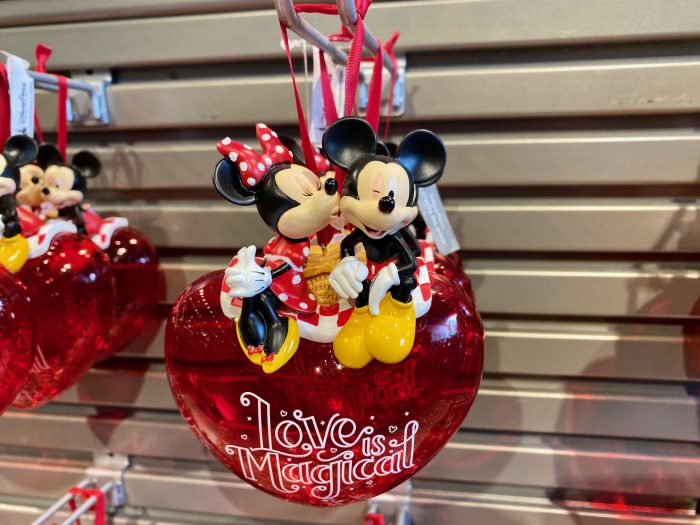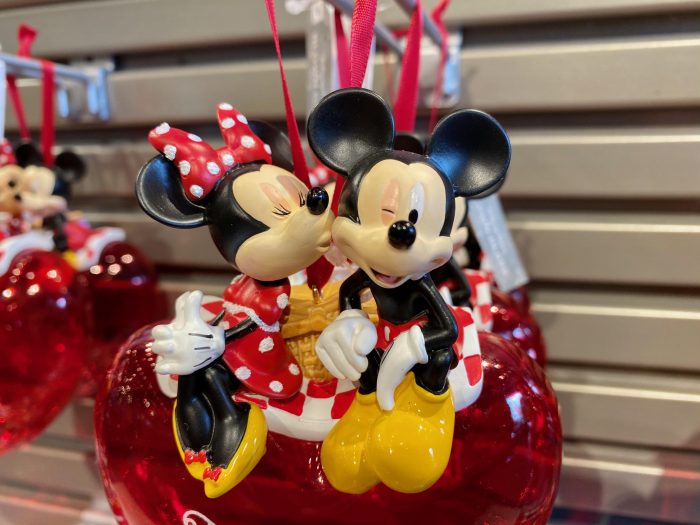 This ornament is $24.99. Our field research team found it at MouseGear at Epcot. It does not appear to be available online.
Has this Valentine's Day ornament captured your heart?