New Mickey and Minnie Valentine's Day Jewelry for Your Sweetheart
Love is in the air at Walt Disney World, especially in the merchandise shops. Each day more Valentine's Day merchandise finds its way to store shelves. Our latest find is a cute little collection of Valentine's Day-themed necklaces and bracelets.
This costume jewelry collection includes a heart shaped locket with Mickey and Minnie kissing in front of a red background. The locket does open up in case you want to slip a tiny photo inside. The rest of the collection includes necklaces and bracelets with charms that resemble Sweethearts candy with cute, short messages on them.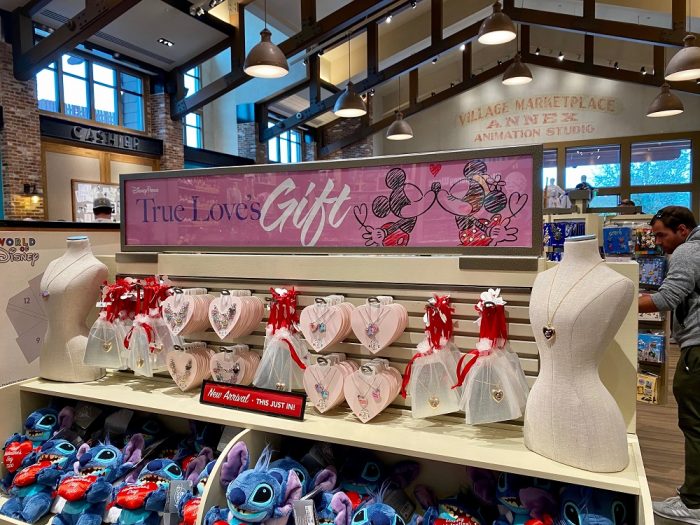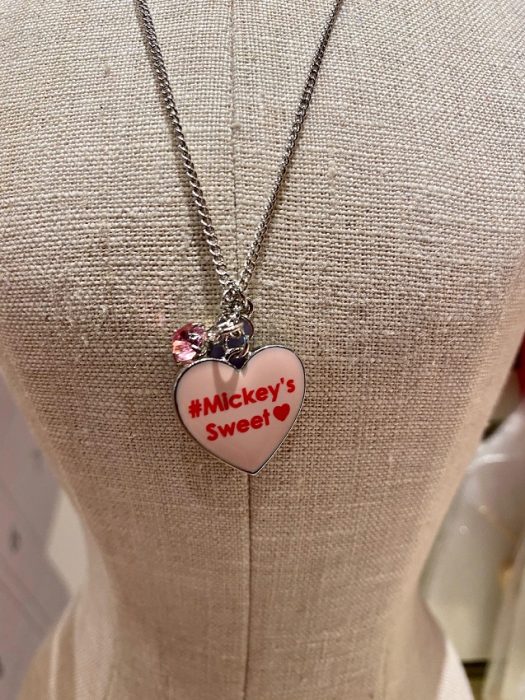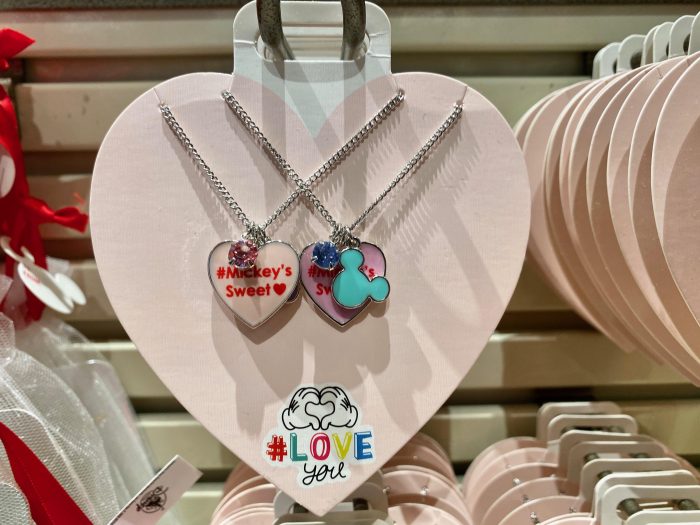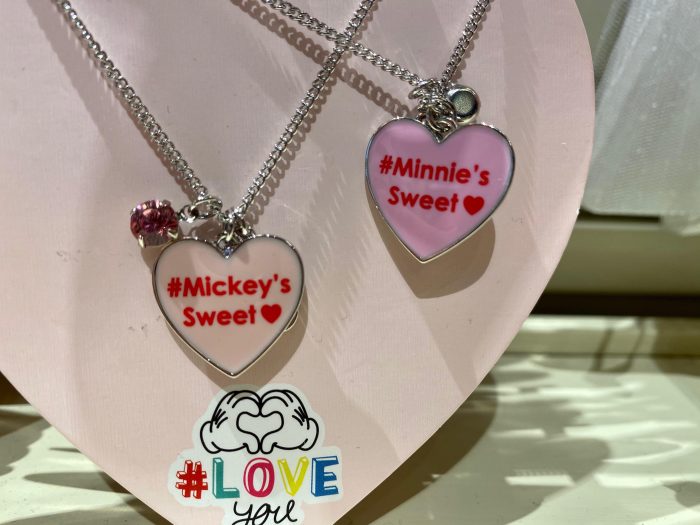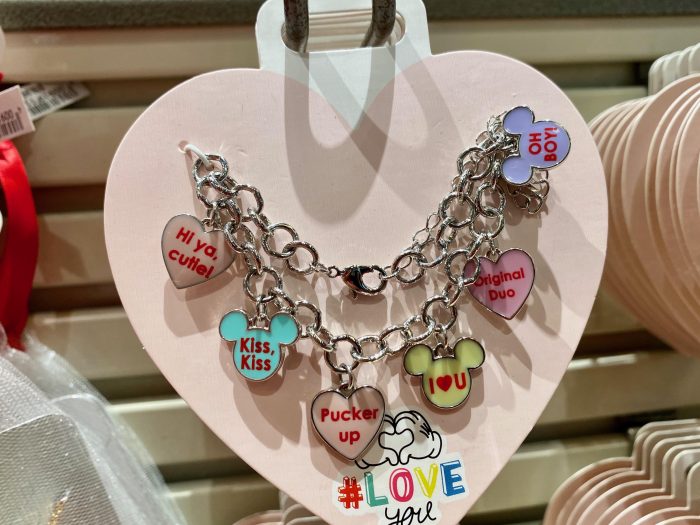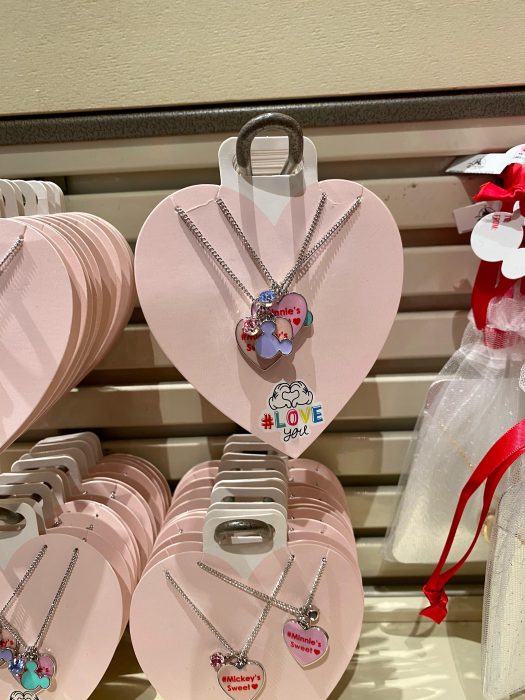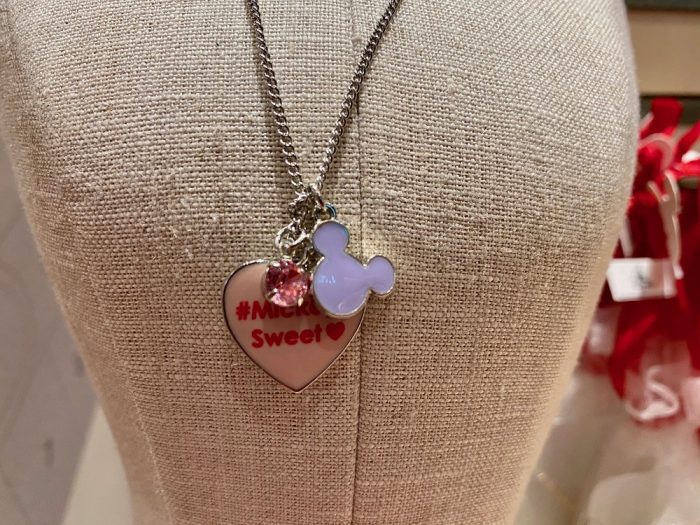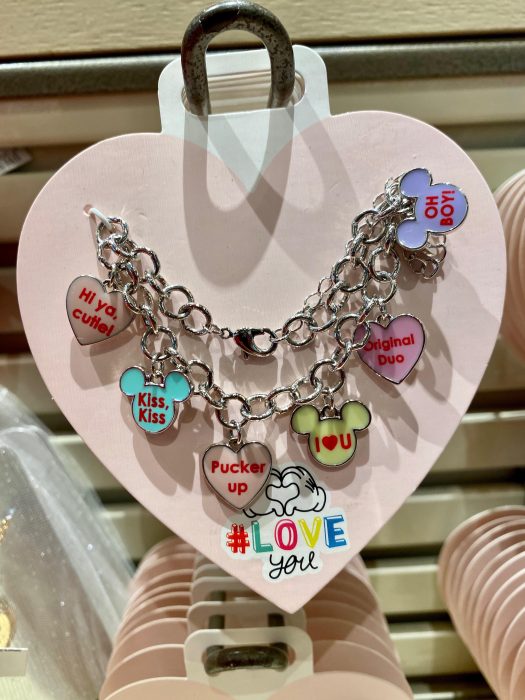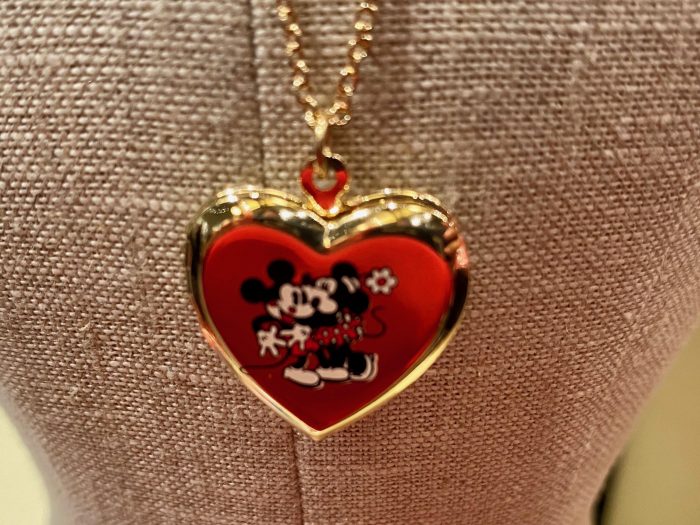 There is also a social media theme to some of the jewelry with the use of hashtags. The necklaces and bracelets range from $19.99 – $24.99 and do not appear to be available online.
Are any of the items in this collection a must have for you or your sweetheart?