Mickey Light-Up Bubble Baton Is Two Toys in One
Rarely does Disney come out with an impulse buy item that can save you some money, but the Mickey Light-Up Baton may do that. If you've ever had a child begging for a bubble wand by day and a light-up "sword" by night, this two-in-one toy means you only need to buy it to handle both of those wants. For younger kids, this can be their own "lightsaber" (and with a much more reasonable size so you don't have to worry about junior in the stroller swinging wildly and lopping off someone at the kneecaps).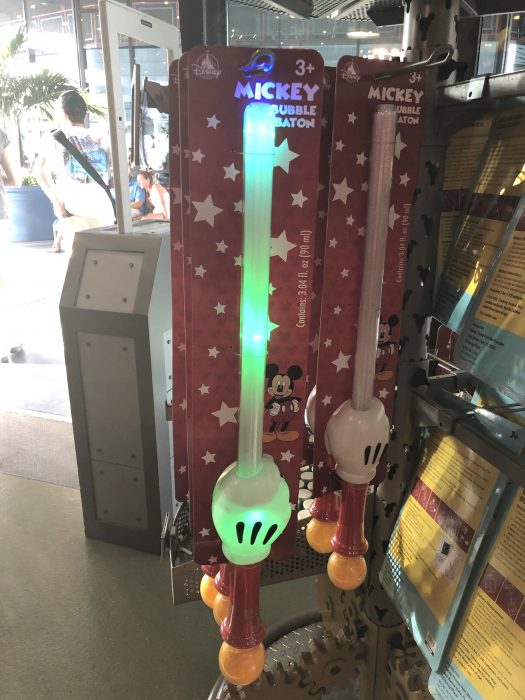 The wide handle makes it easy for young kids to hold on to it, and the varying light patterns will keep kids amused while waiting for nighttime events. The price, like many of these impulse buys, can be a bit of a hit to the budget–around $28. If you have an annual pass, I suggest buying this item in stores where they can easily apply your annual pass discount. Also, if you have the ability to purchase bubble soap refills off-site (at a grocery store or drug store), you can save quite a bit of money over buying Disney's refills.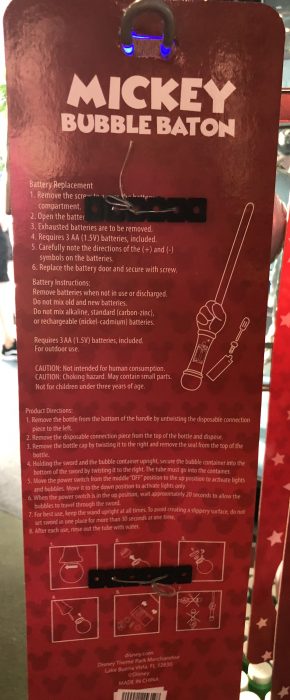 Have you been "encouraged" by your kids to drop money on these kind of toys? Do you secretly wish you were a kid so you could have one of your own? Let us know in the comments.