More New Character-Inspired Disney Buses Are On Their Way
Recently, the Walt Disney World Resort started rolling out buses featuring the Sensational Six. (That would be Mickey, Minnie, Daisy, Donald, Goofy, and Pluto.) Now, even more Disney characters will be adorning the sides of resort buses.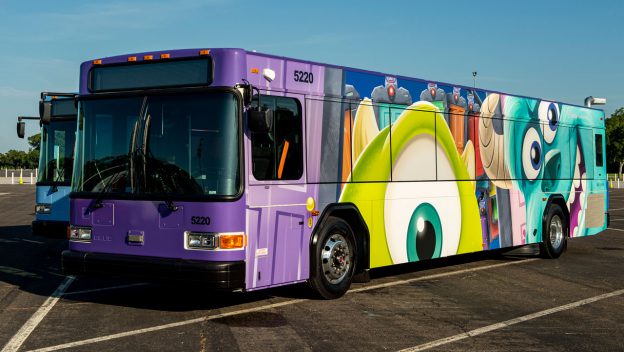 New buses will include characters from The Lion King, like Simba and Zazu, characters from Moana, and even Mike and Sully from Monsters, Inc. Oh and coming soon will be a new bus featuring characters from Frozen.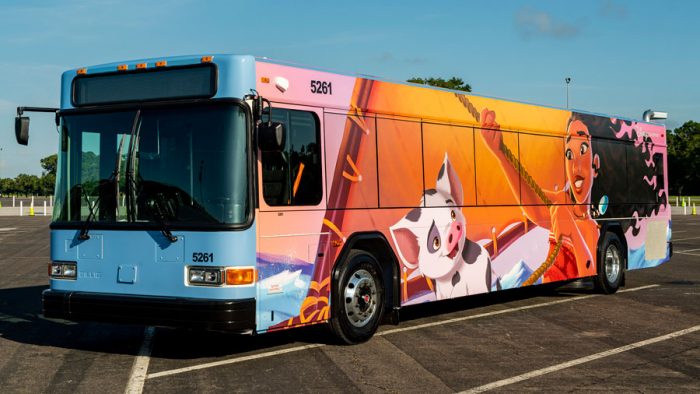 These new buses will include new blue seats and laminate floors throughout. In addition, Some will have USB charging ports conveniently located between seats, so you can re-charge your devices while on the go.