My Favorite Places at Walt Disney World: The Iron Spike Room
There are hundreds of wonderful places at Walt Disney World, but only a few of them are my favorite places. This is the first in a series of profiles of some of my most favorite Disney World spots.
First up, the Iron Spike Room.
The Iron Spike Room is located in the Boulder Ridge Building of Disney's Wilderness Lodge Resort. Not incidentally, this is my Disney Vacation Club home resort, which means it's my home away from home.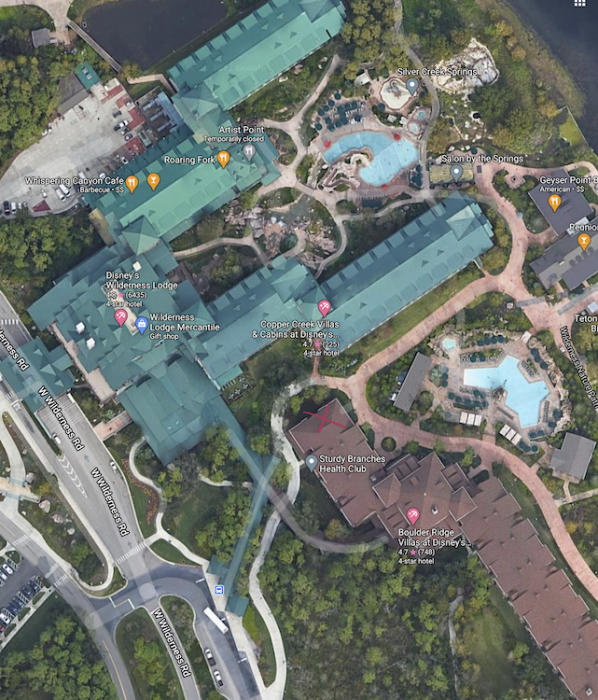 The Iron Spike Room is located on the ground floor of the Boulder Ridge building. Turn right as you enter via the path from the main building and you're there.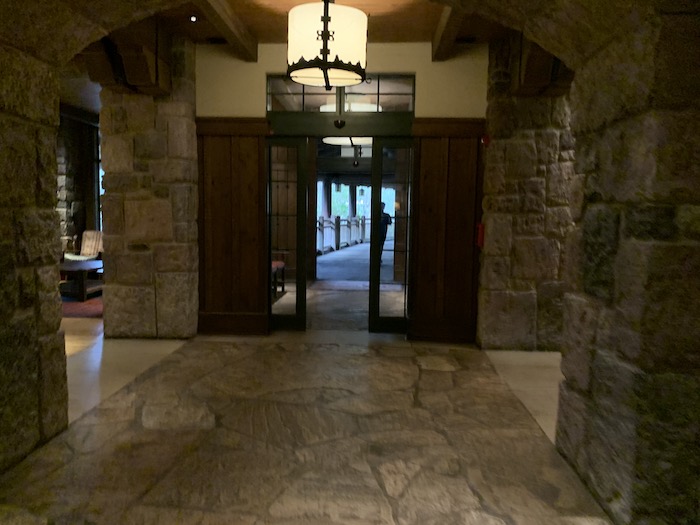 This room is a lounge, with oversized leather rocking chairs, game tables, and cozy window seats. There are rarely more than one or two people in the lounge, if any, which makes it a haven for folks who want a rainy-day spot for reading or a card game.
The "Iron Spike" name comes refers to a railroad spike. The room is themed with railroad memorabilia related to Walt Disney's love of trains. See the fireplace screen that is embellished with train imagery. The walls are filled with photos of Walt interacting with trains and the surfaces are decorated with model trains.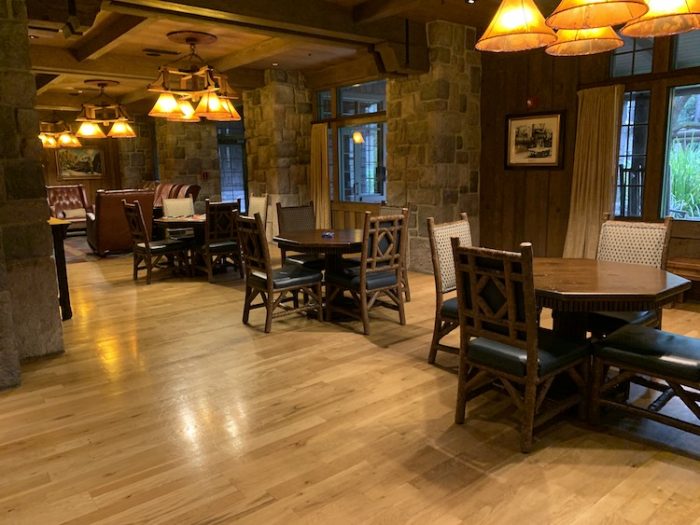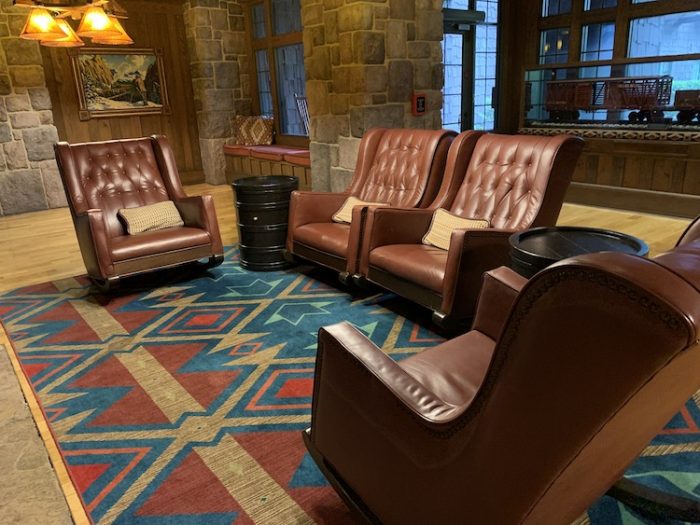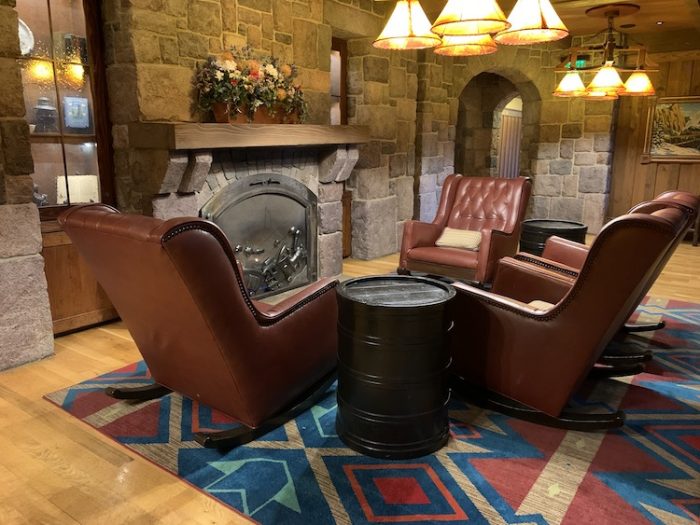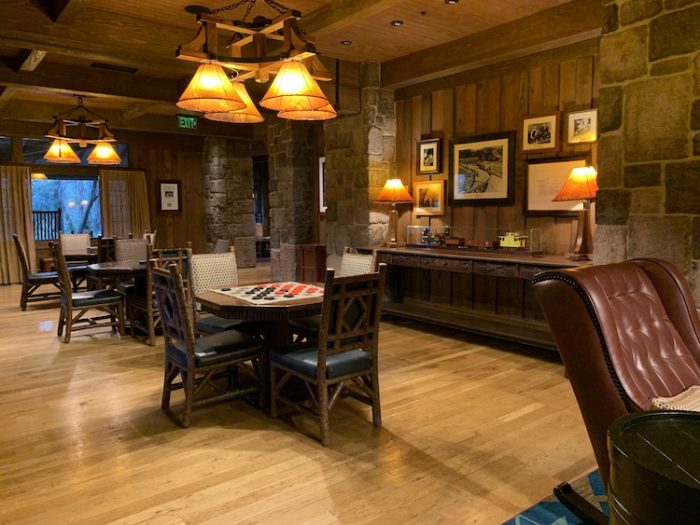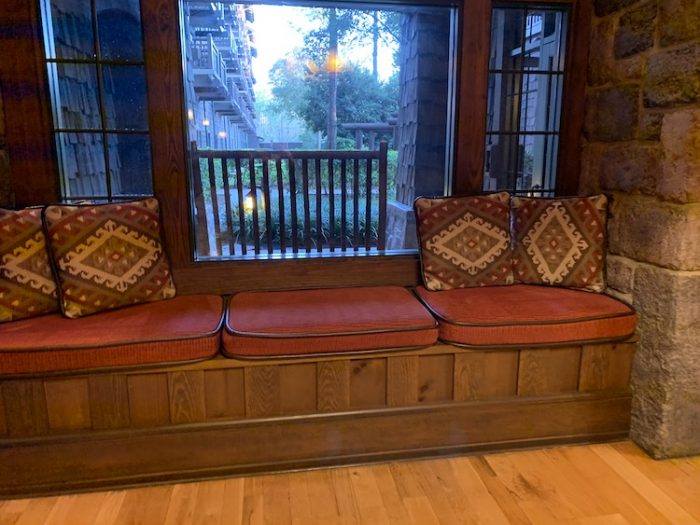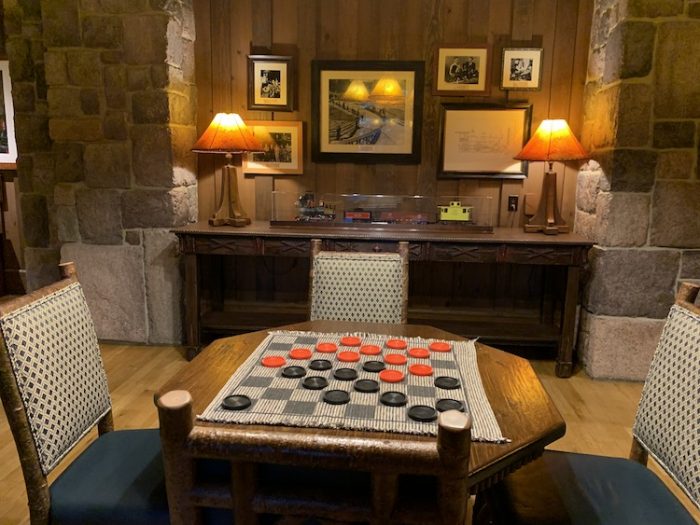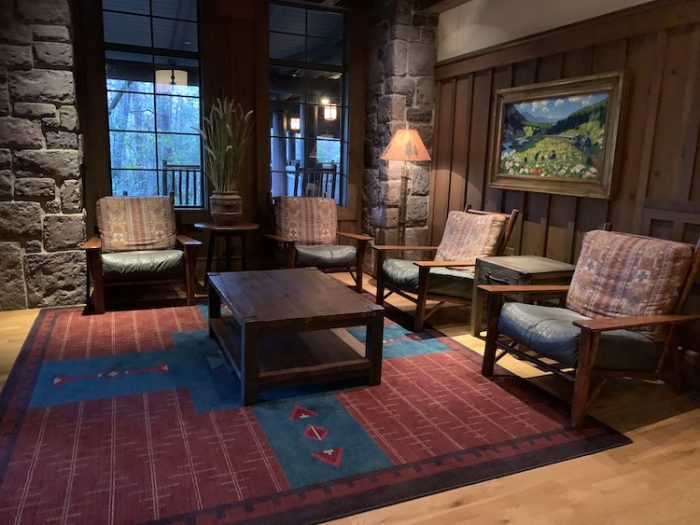 Anyone is welcome to visit the Iron Spike room to see the railroad items, or just to relax. If you're visiting Magic Kingdom from a distant hotel and need a mid-day break, the Iron Spike room makes for a pleasant respite destination. The boat ride from Magic Kingdom to Wilderness Lodge takes about 15 minutes. Grab a cup of tea or a glass of wine at the Roaring Fork quick service restaurant or Geyser Point bar and bring it over to Boulder Ridge building. I won't tell if you curl up in the Iron Spike room for a quiet nap.