New Dino Prizes and Boozy Dole Whip Await at Disney's Animal Kingdom
Nowadays there's such a lack of new stuff inside the Walt Disney World theme parks that we get excited over the little things. New prizes at the Dino-Rama Fossil Fun Games debuted this week, and we were way too excited about them. But, they are adorable, so it's warranted. Our field team recently visited Disney's Animal Kingdom with the hopes of winning one of the prizes, and to explore the park.
There are five midway games, Comet Crashers, Bronto Score, Whack-A-Packycephalosaur, Mammoth Marathon, and Fossil Fueler. Due to COVID restrictions, only Comet Crashes and Bronto Score are currently open, however more games will be added as cleaning protocols are determined. Each one is themed to the campy, bright lights and gaudy decor of Dino-Rama. It's hard to resist the energy and excitement. Then when you see the prices, your excitement may become extinct.
Each game costs 1 voucher per player with packages as follows:
1 game, $5.00
3 games, $10.00 ($3.33 per game)
5 games, $15.00 ($3.00 per game)
7 games, $20.00 ($2.86 per game)
10 games, $30.00 ($3.00 per game)
Our field team representative attempted Comet Crashers, which involves tossing tiny "comet" balls into moving cups. No prize was won and so our field representative headed to the rest of the park. After enjoying a stroll through Animal Kingdom, she decided to revisit Dino-Rama. Using a brilliant new strategy she stood by the basketball game and found someone who is good at it, and got them to win one for her. Score! What an adorable little Triceratops!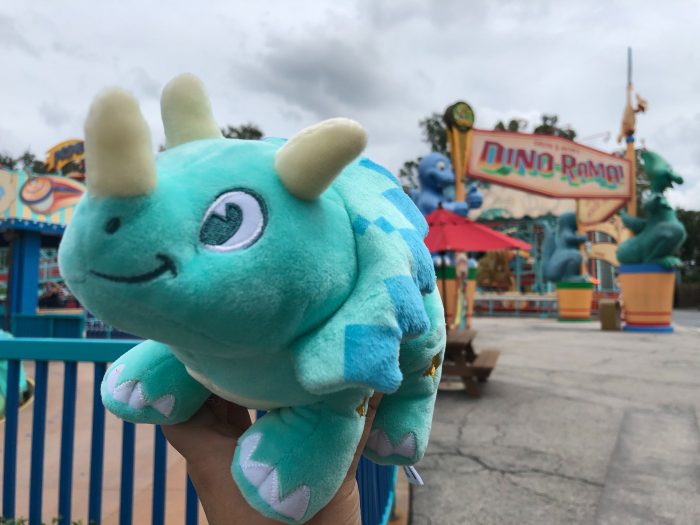 What does one do after winning a cute little dino plush? Why get a yummy, boozy Dole whip, of course. The King's Cooler from Tamu Tamu Refreshments at Harambe (Africa). Tamu Tamu Refreshments has earned a 95% thumbs up and is ranked #8 out of 107 dining options at Walt Disney World.
The King's Cooler arrived to Animal Kingdom last year in honor of the live action "The Lion King." It has continued its reign since. It is a generous serving of pineapple Dole whip topped with strawberry, watermelon, and coconut-flavor syrups and a shot of your choice of either Parrot Bay Coconut Rum or Plantation Dark Rum. This is definitely a very fruity treat.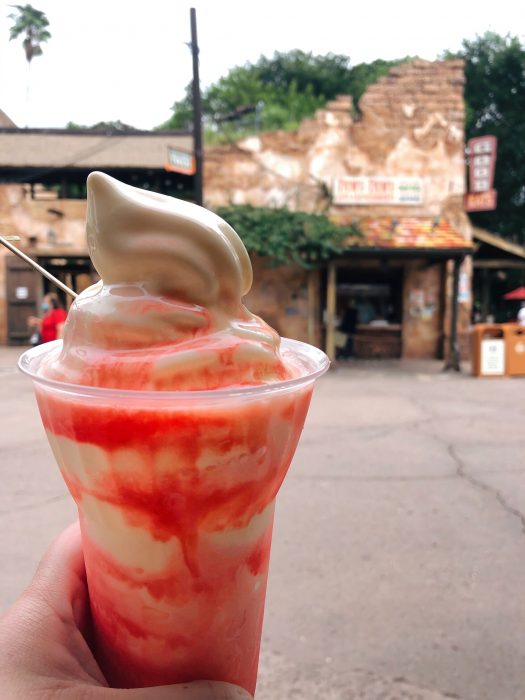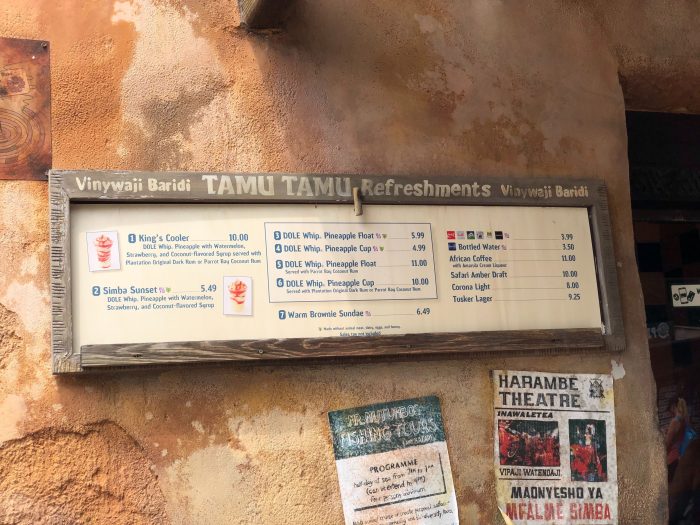 For $10.00 you may want to get a specialty cocktail at Thirsty River Bar or Nomad Lounge for a few bucks more. But, for Dole whip fans the King's Cooler is worth a try. You can also get it without the rum, known as Simba Sunset for $5.49 (a regular Dole whip is $4.99).
Another slow day in the park presented low wait times throughout the park. Looking back on Monday's wait times, the highest average wait times were about 25 minutes for Flight of Passage and Navi'i River Journey.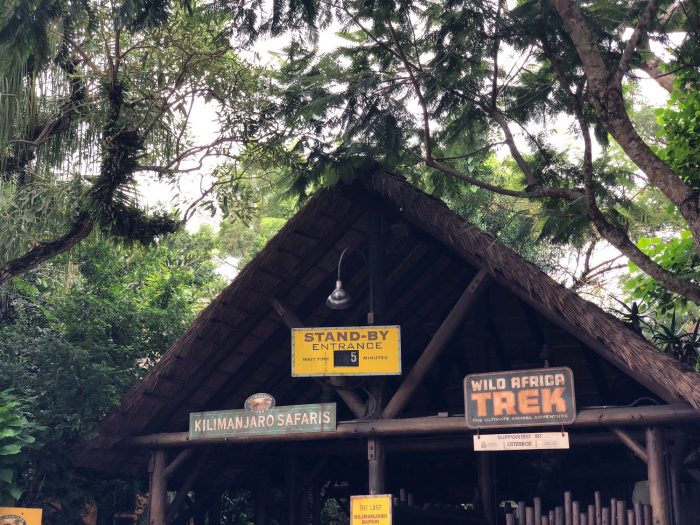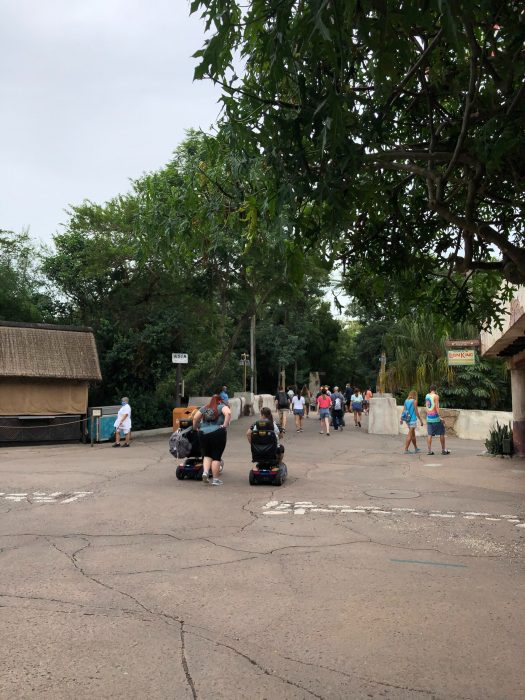 Have you ever played the midway games at Dino-Rama? Are you a fan of Dole whip? What do you want us to try at Disney's Animal Kingdom next? Let us know in the comments.