New 'Discount' Package Has Us Saying Huh?
Disney encourages creative thinking. Certainly this vacation package deal is creative, and feels a lot like a test to see how it does by making what may be the most awkward vacation package ever.
First, the details.
The My First Getaway offer is good for most Sunday to Wednesday arrivals from August 11 through September 25, 2019.
Package includes:
a two-night stay at a standard room at a select Disney's All-Star Resort
a 2-park ticket valid for one-day only admission to Magic Kingdom and one-day-only admission to Disney's Animal Kingdom (ticket is valid beginning date of check-in and must be used within 4 days of check-in)
a stroller rental per ticket day (single or double, subject to availability)
a merchandise bag that includes a plush, autograph book, pen, "My 1st Visit" Mickey ears, and reusable bag (all items subject to availability and could be replaced with a similar item)
The package is being offered for two adults and one child (ages 3-9) for $999.
Because this is a trip limited to a two-night stay, I doubt you'd have too many people booking a flight down to take advantage of this. So maybe it would be a good deal for locals? Unfortunately, Orange County Public Schools start on August 12 and the offer isn't good on weekends, so not likely a winner for school-age children (which is what Disney's targeting as the deal is geared for ages 3-9).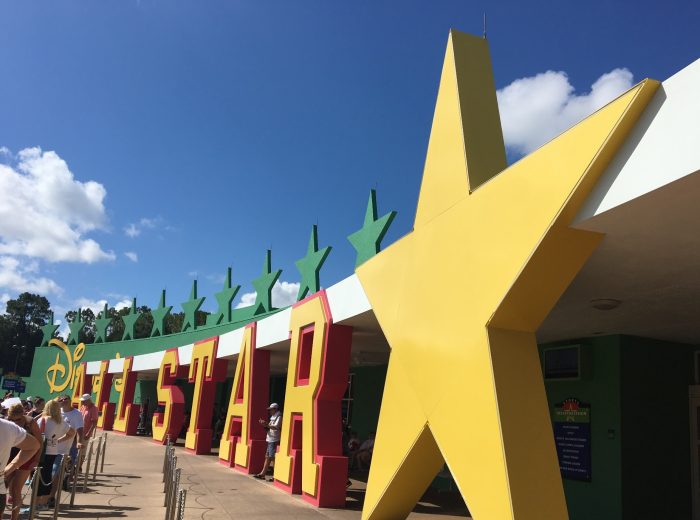 Rack rate on the room is around $118/night plus tax, and a two-day ticket for a Sunday/Monday in mid-September would be $216 for adults and $207 for kids. If you were buying two nights of the room, two adult two-day tickets, and one child two-day ticket, that brings you to $875.
So how about those extras? If you were going to pay for the stroller, that's $15/day for a single. And the "free" plush (which you don't appear to get a say in, so my guess is generic Mickey), autograph book, pen, Mickey ears, and reusable bag? That's a whopping $48, give or take.
Grand total: If you book Disney's package, $999 (most likely plus tax).
If you book everything separately and buy the merchandise without any sort of discount, you're looking at $953 (plus tax).
So the package deal will cost you an extra $46, will include items that you may not need or want, and have all sorts of restrictions that you'll have to work your way through, plus it is at a wholly inconvenient time of week at a resort that may not be your first choice. And did we mention that you have to call in (or have your travel agent call in) to book this? Yep, you can't book it online.
Needless to say, our reaction was Huh??
As always, it pays to ask questions and make sure you check special offers out in detail (or hand that work over to a travel agent). Our big question is who does this really appeal to: a two-night stay available only for a handful of weeks during school season in a standard room at an unspecified All-Star Resort hotel for non-weekend nights plus tickets that only will let you have a shot at visiting half the theme parks at Walt Disney World with extras that you may not want or use and at a higher price?
Let us know if we're missing something on this–is this a vacation package that you find appealing? How much of a discount would you need to make this worth your while? Comment away!