NEW: Introducing Lines 2.0 — What to Expect!
We've got some exciting news to share. The TouringPlans Lines app – the highest-rated Disney World app in iTunes and Google Play – is getting a major update. Everything you know and love from Lines is found in Lines 2.0, with a refreshed look and some amazing new features rolling out at launch and in future releases.
Here's some of what you can expect:
A modern user interface with support for swiping and touch gestures
Faster response times for in-app features, such as getting and submitting wait times
A much easier way to create and manage touring plans on mobile devices
Restaurant and ride ratings with context that says whether it's worth your time and money
Of course features that TouringPlans users love including Lines Chat, "Ride Now/Wait/Ride Anytime" ratings, attraction information, real-time updates, searchable menus, and more are still an integral part of the new app.
We'll have a lot more details to share soon, but in the meantime, enjoy some screen shots from the new Lines 2.0.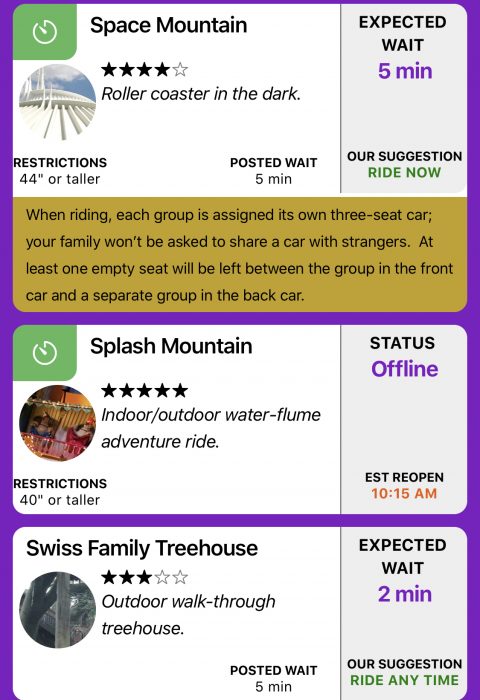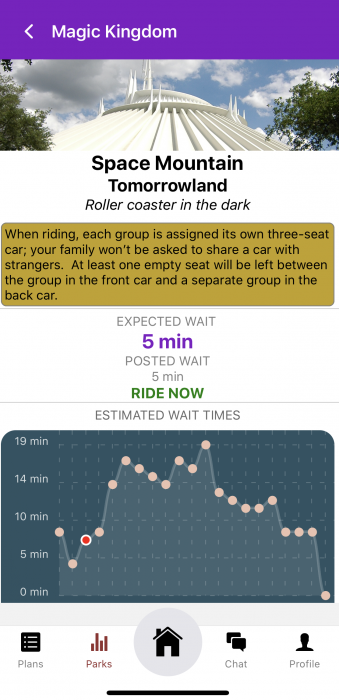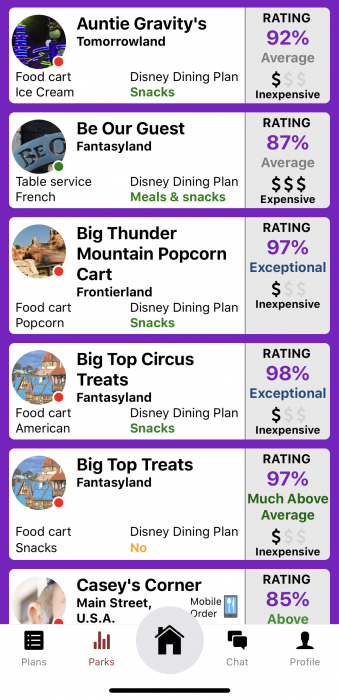 We've submitted the new app to Apple's App Store, and it should be approved in a few days; we'll follow up with Google Play within the next couple weeks.  Your phone should update your app automatically.  The classic Lines 1.0 interface will still be available for some period of time at https://m.touringplans.com/wdw.
Are you excited about this new release? What features would you be most excited to see? Let us know what you think in the comments.