Priceline Express Deals: Port Orleans French Quarter and Pop Century
How about we end this week with a nice batch of new Priceline Express deals?
(I assume you are shaking your head vigorously.)
Let's get right to it then! Some Express Deals have dropped today that are, in my humble opinion, surprisingly good for July: Port Orleans French Quarter from $100 to $102 almost all throughout the month, along with a smattering of $79 Pop deals at the start of the month and some $77 to $85 deals in the middle.
Check out the deal calendar below for the ones I was able to spot.
Be aware that my oft-repeated warnings apply here: certain day's deals may only appear when you search for multiple days and sometimes it depends on the dates of the window you search. For example, if I searched for July 1st through July 11th, I saw the French Quarter deal for all of the days. But, if I shortened that window to end on the 9th, there was no deal in the results! So, just remember to wiggle your window.
Also, see our previous posts for many Priceline Express search tips that will help you find these deals and more.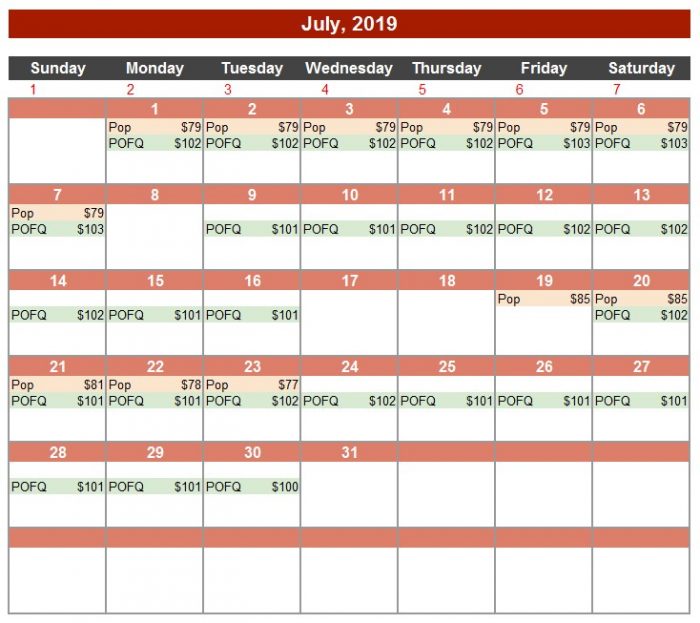 If you find any more deals than we've posted here, or are just excited about a French Quarter deal you've booked, throw us some beads in the comments!