In merchandise articles, we frequently get asked if we can share pictures of the pins available at Disney Parks. Truth told, there's a lot of pins, and sharing images of them all would be impossible. So how to decide what to share and what to skip? Introducing our new feature, Random Pin Roundup — where were go to the parks, and share pictures of the pins that caught our attention. Here's what caught our eye on a recent trip to Disney's Animal Kingdom.
Conservation is king at Disney's Animal Kingdom, and so it is no surprise that a Lion King-Conservation Fund pin is prominently displayed.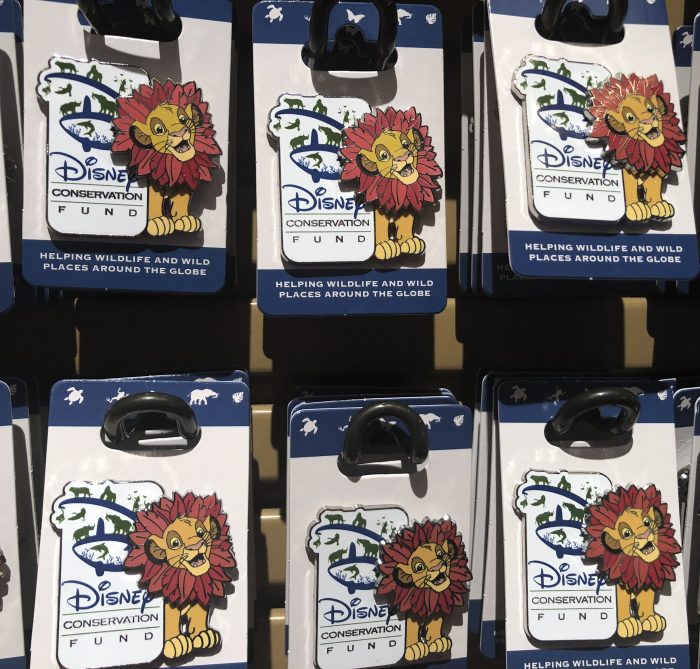 This one caught my eye because how many times have you agreed with Sebastian lately?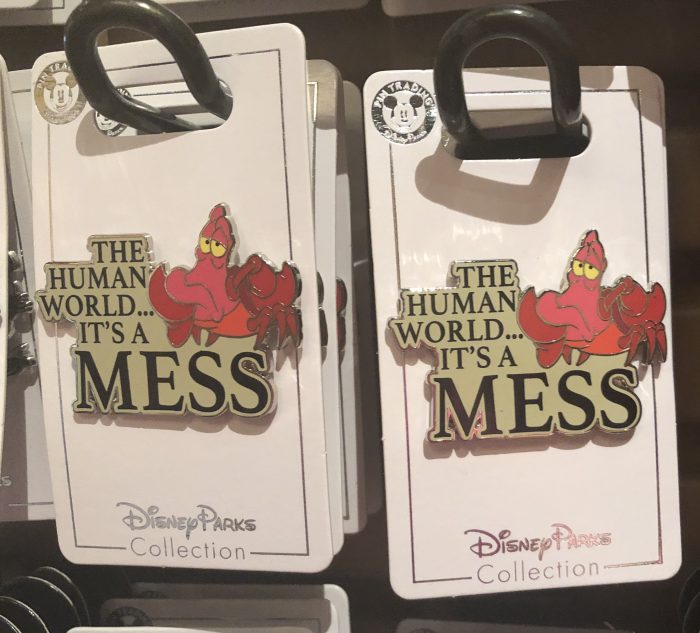 On a happier note, I guarantee that if I see a "new to me" Emperor's New Groove pin, you're going to see it here. This one isn't new, but is still worth a share.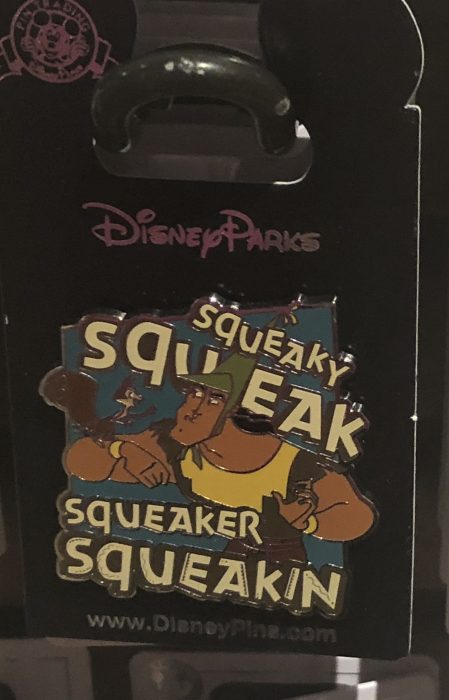 Is the Muppet Babies reboot still a thing? I'm thinking that may be a show I'll want to watch when the Disney streaming service launches.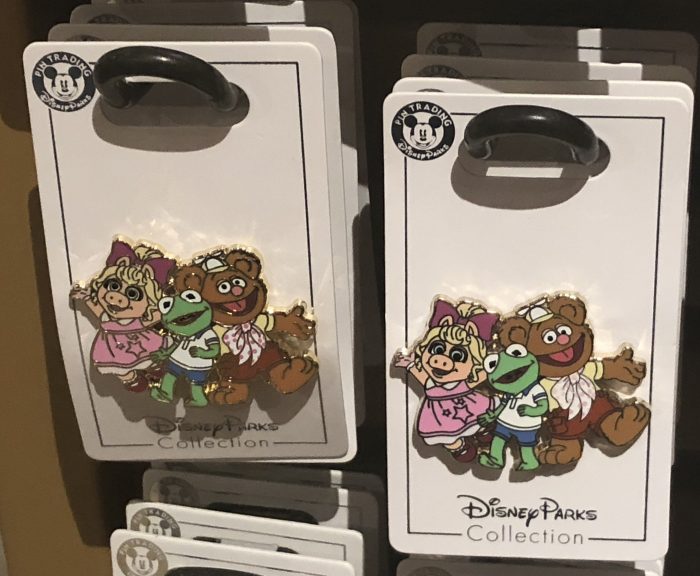 I know it's been ages, but I still miss Disney Afternoon cartoons.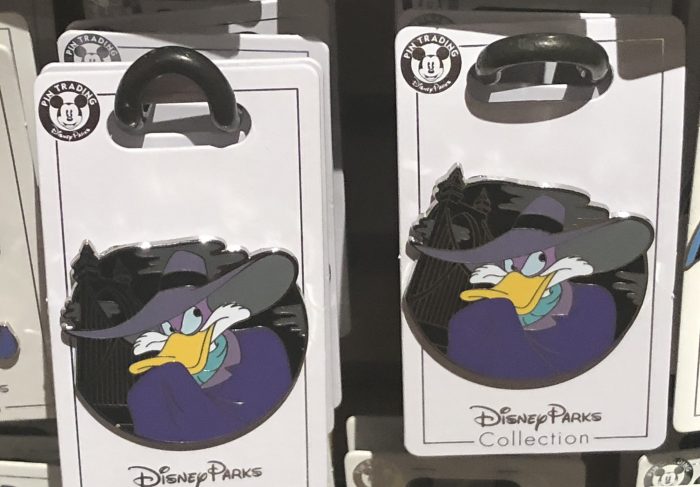 That said, I"m glad that they rebooted DuckTales — the new show has some incredible plots, and the artwork is a beautiful tribute to the old-style comic strips. I wonder if they'll be announcing a TaleSpin reboot soon? I mean, there was that one episode of DuckTales where…..(sorry, no spoilers here!)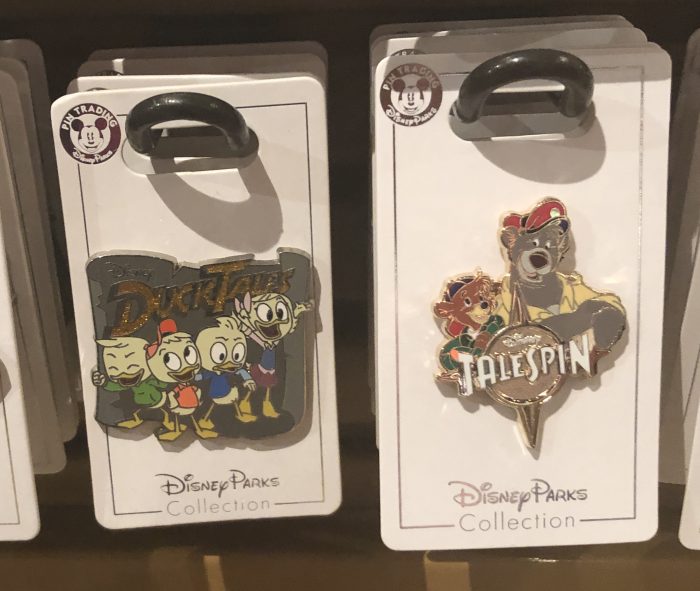 In the "I'm just not up on current things" category, it took me a good 2-3 minutes before I figured out who the heck this was.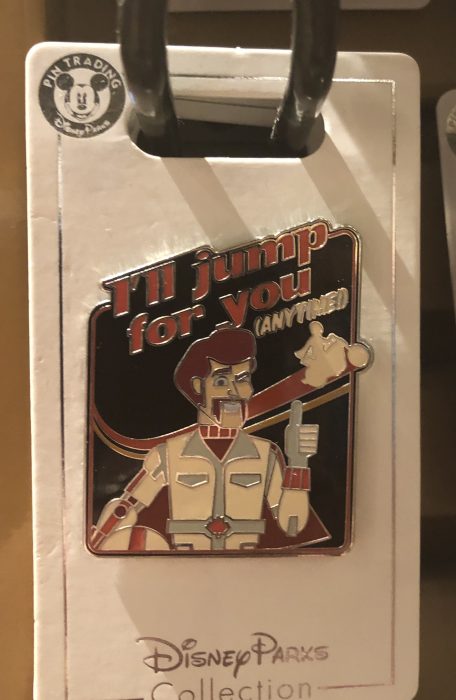 But thanks to the generation gap, I *know* that someone at some point will get a Leaning Tower of Cheeza pin at some point and have no idea what that's about. (I almost bought the set just for that pin.)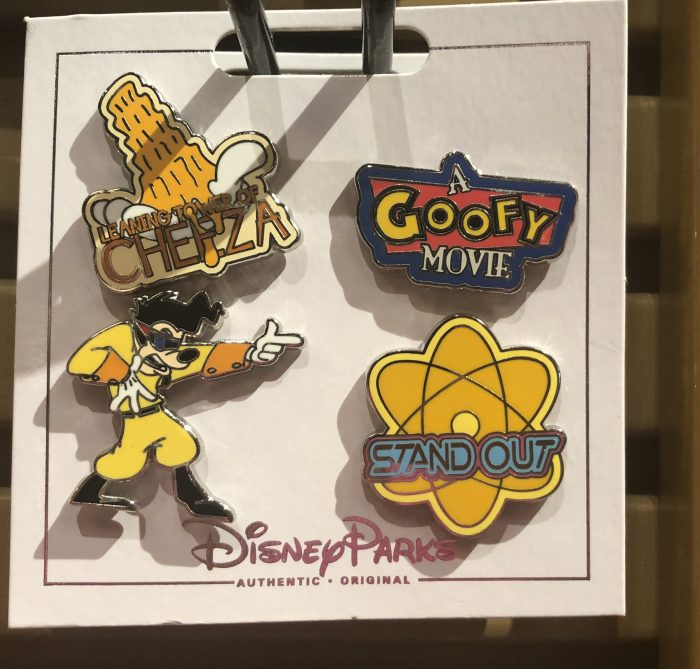 And yeah, remember what I said about Emperor's New Groove? Boom, baby!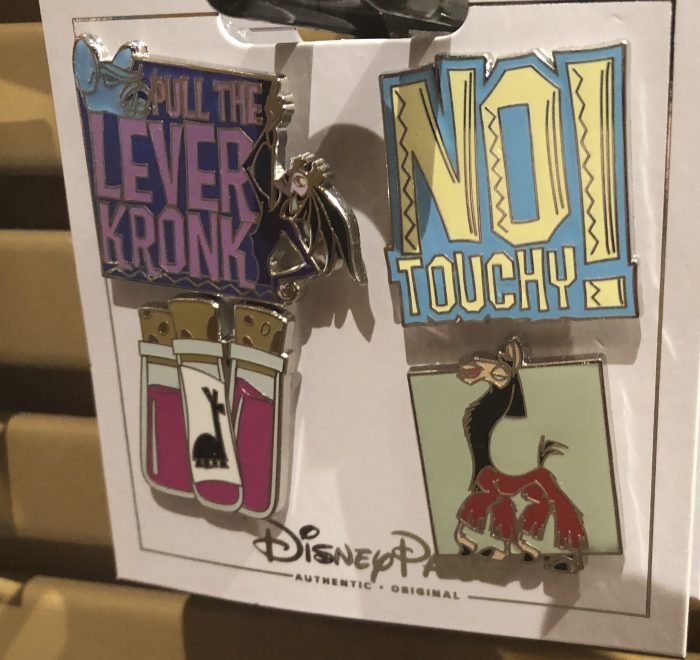 Speaking of generation gaps, I'm thankful for Guardians of the Galaxy being able to explain the concept of a mix tape so that I don't have to do the "Back in my day" type of speech about this pin.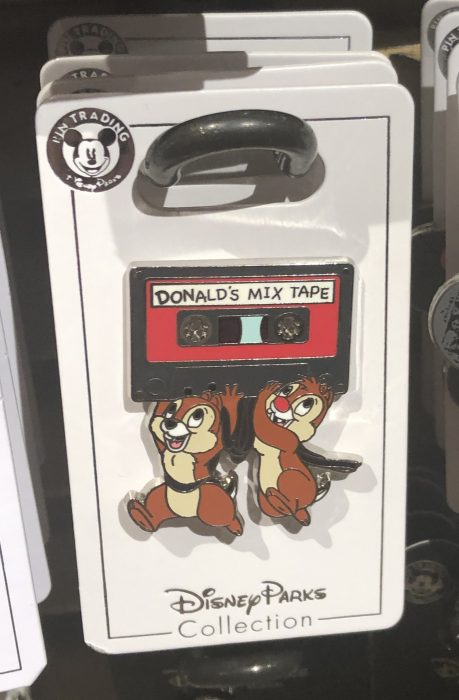 Remember when Disney made these magnetic things that could attach to your shoulder and made an Angel Donald and Devil Donald version? The pins are so much more practical.
And winner of "Disney's throwing some shade" is this bit of product placement.
Let us know what you think about this new feature in the comments. Do you prefer pin randomness or would you prefer pins with a certain theme to be featured? And do you have a lesser-known Disney film that is your guilty pleasure? Let us know in the comments.