How to Pin Trade at Walt Disney World with Safety Measures
Pin Trading at Disney Parks is a twenty-year-old tradition, loved by many. With physical distancing being a necessity right now, one might think that Disney Pin Trading would be on pause, except it's not. The days of Cast Members and Managers wearing pin lanyards are over, but you can still have some fun if you're into pin trading. Here's how.
Limited Pin Trading Stations
It is a nice surprise to see that Disney Pin Trading is still around during the COVID-19 era, but the locations are limited. This is understandable considering the extra precautions that are being taken. At Disney's Animal Kingdom I spotted three pin trading locations. At EPCOT there's only one, the Pin Trading Central store underneath Spaceship Earth, but hours are limited. International Gateway has the World Traveler shop and some folks have indicated they've see pin trading there.
Disney has not released a list of official locations, but based on observations from myself and others here's the current pin trading locations. Just keep in mind this is subject to change and subject to limited hours. Additional locations may be added over time.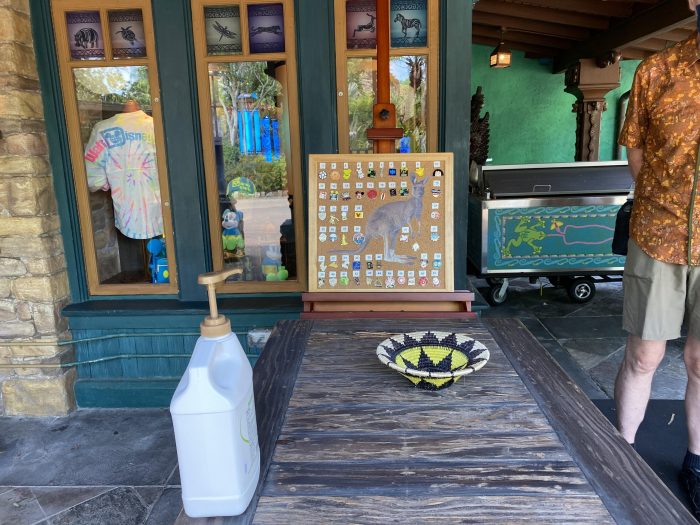 Magic Kingdom Pin Trading Locations
Main Street Emporium
Town Square Theater
Mickey's PhilharMagic Merchandise Shop
Memento Mori (near The Haunted Mansion)
Briar Patch (Splash Mountain Merchandise Shop)
Pirates Bazaar
Space Mountain Merchandise Shop
EPCOT Pin Trading Locations
World Traveler at International Gateway (unconfirmed)
Pin Trading Central Store (afternoons only)
Disney's Hollywood Studios Pin Trading Locations
5 & 10 Store on Hollywood Boulevard
Disney's Animal Kingdom Pin Trading Locations
Garden Gate Gifts (on the right after you enter the park)
Discovery Trading Post across from Island Mercantile
Kiosk to the right after entering Harambe Village from bridge (Africa)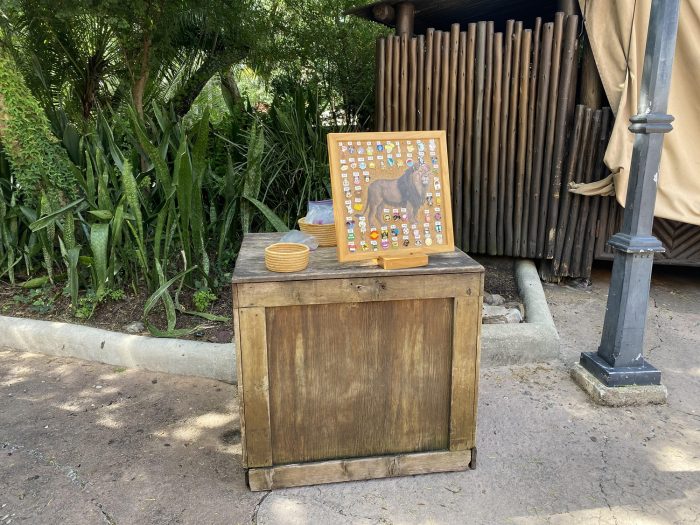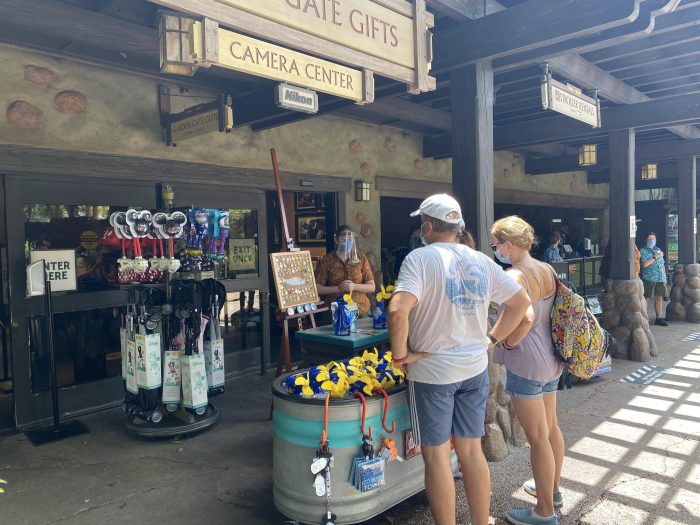 How to Pin Trade
View the Pin Trading Board from a safe distance
Select which pins of yours you wish to trade and place them in the provided bowl
Point to the pins on the Pin Trading Board that you wish to trade (limit 2 per guest)
The Cast Member will remove the pins and place them on the table for you to retrieve
The pins given from each guest are sanitized before being placed on the board for trading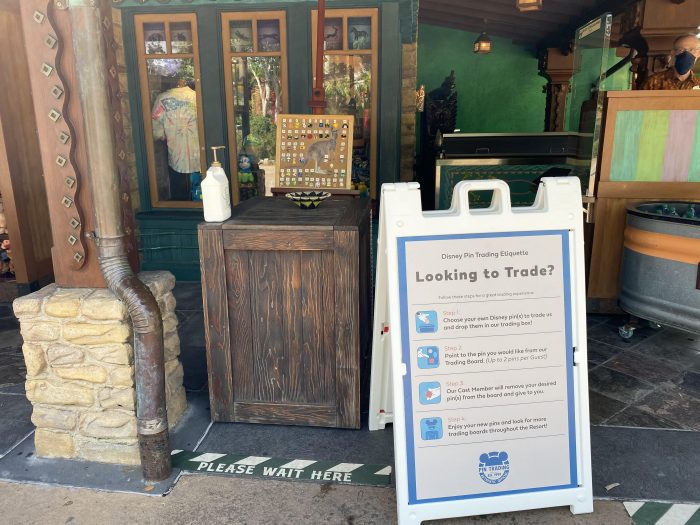 Are you an avid Disney pin trader? Will you trade some pins on your next visit to Walt Disney World?