Ranking All of the Disney World Character Meals
A longtime staple of the Disney World Vacation experience, character dining has returned to Walt Disney World. However, things are a little different than you may remember.
How Character Dining Has Changed
While character meals used to involve buffets, autograph books, napkin twirling, and hugs from the characters, nowadays food is either brought to the table for family-style feasting or served as individual entrees. On a personal note, not having to get up and down for my food is a total win in my book, but I digress.
To ensure social distancing for character dining, characters no longer come to each table for hugs and autographs. Instead, characters rotate throughout the restaurant stopping for photos and interacting with guests from a safe distance; and in lieu of autographs, guests receive a souvenir card themed after the restaurant and displaying the character signatures.
Now according to Disney, only the Garden Grill Restaurant, Hollywood & Vine, Topolino's Terrace – Flavors of the Riviera, and Chef Mickey's are technically considered character meals during this time. Restaurants that used to offer character dining like 1900 Park Fare and Tusker House remain closed while others like the Crystal Palace have reopened but without characters.
Ranking the Available Character Dining Experiences at Walt Disney World
If you're looking to book a character meal for your upcoming Disney World Vacation, I'm ranking all of the character dining experiences offered at Walt Disney World right now to help you decide!
Note: Menu prices don't include tax or gratuities, and all restaurants offer an impressive selection of allergy-friendly options. 
4. Hollywood & Vine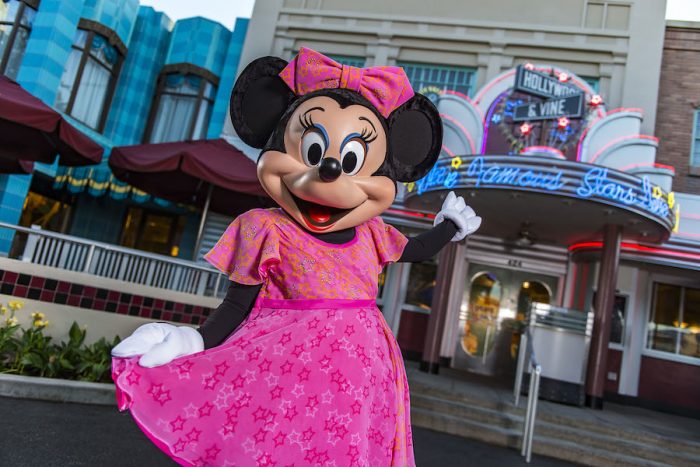 Reader Ratings: 76%
This Hollywood Studios restaurant has A LOT going in the character dining department. Minnie Mouse and friends offer seasonal character experiences all throughout the year with Springtime Dine running from March 2 through May 30 and Summertime Dine beginning May 31. A Halloween and then Christmas experience is expected to follow.
Hollywood & Vine as a character meal is somewhat still in flux because beginning March 22, Hollywood & Vine is set to offer Disney Junior stars for a character breakfast!
Characters: Fab Fab in Outfits Reflecting the Seasons; Disney Junior characters
Setting: An 1930s Art Deco diner (that resembles a quick-service restaurant more a table-service) facing Echo Lake.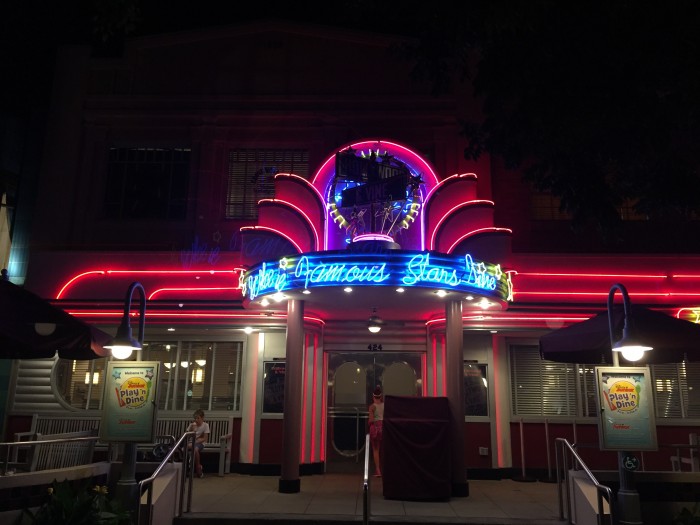 Menu: The breakfast menu consists of entrees like hazelnut spread-stuffed French toast, a salmon bagel, omelets, and more along with a pastry basket of muffins and caramel monkey bread to share. Kids have their choice of eggs, pancakes, waffles, and even cereal!
The lunch and dinner menu changed upon reopening and is unique in that it offers family-style salads with individually-plated entrees. Options range from Pork Osso Bucco to mac and cheese with shrimp to beef tenderloin with apple blueberry pie or chocolate S'mores pie! Kids can choose between salmon, turkey, beef, or mac and cheese.
Price: $42 per adult; $27 per child for breakfast / $55 per adult; $39 per child for lunch and dinner
Experience: While I can't say the menu and setting alone is worth the visit, kid-friendly experiences are always a win at Disney's Hollywood Studios. In addition, Hollywood & Vine offers four different experiences throughout the year, not to mention a completely different character meal for breakfast!
3. Chef Mickey's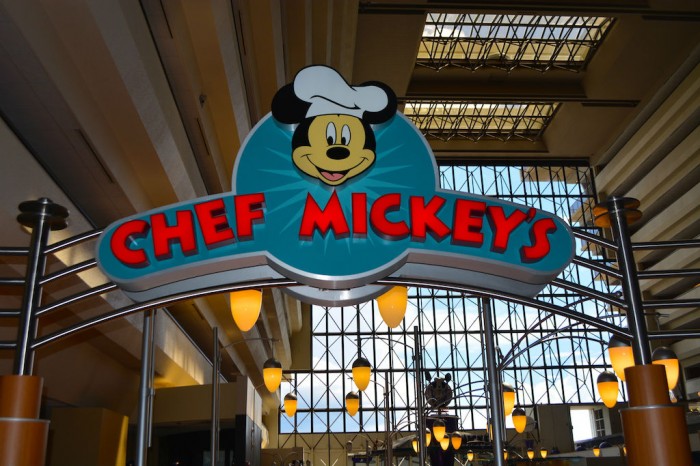 Reader Ratings: 85%
Chef Mickey's has long been one of the most popular, and iconic, Disney World character meals. But in reality, its reception has always been a little mixed.
While, yes, there's Mickey and the gang, a catchy celebration-themed song, and the Monorail, the restaurant's location in the Contemporary Resort's atrium is somewhat shoehorned and very, very loud.
As of December 2020, characters returned to Chef Mickey's but only for breakfast. And in our opinion, the set-up is a huge improvement.
Characters: The Fab Five in distinct chef's costumes.
Setting: The atrium of Disney's Contemporary Resort.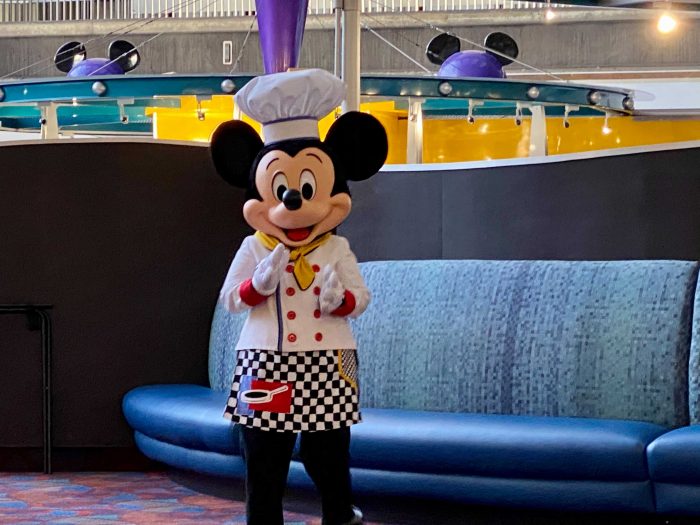 Menu: Expect traditional American foods like eggs, sausage, Mickey waffles, and sweet rolls, but Chef Mickey's Signature Selections are what you want to save room for. The "Loaded" Potato-Cheese Casserole is a total crowdpleaser, along with Banana Bread French Toast and "Celebration" Mickey-shaped Pancake.
Price: $42 per adult; $27 per child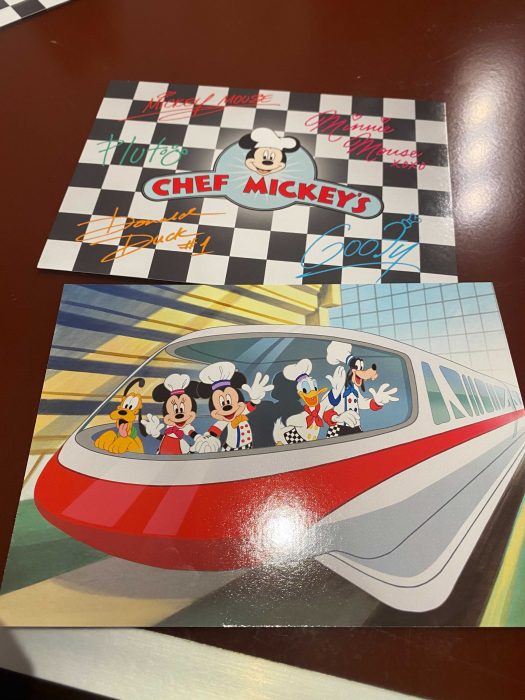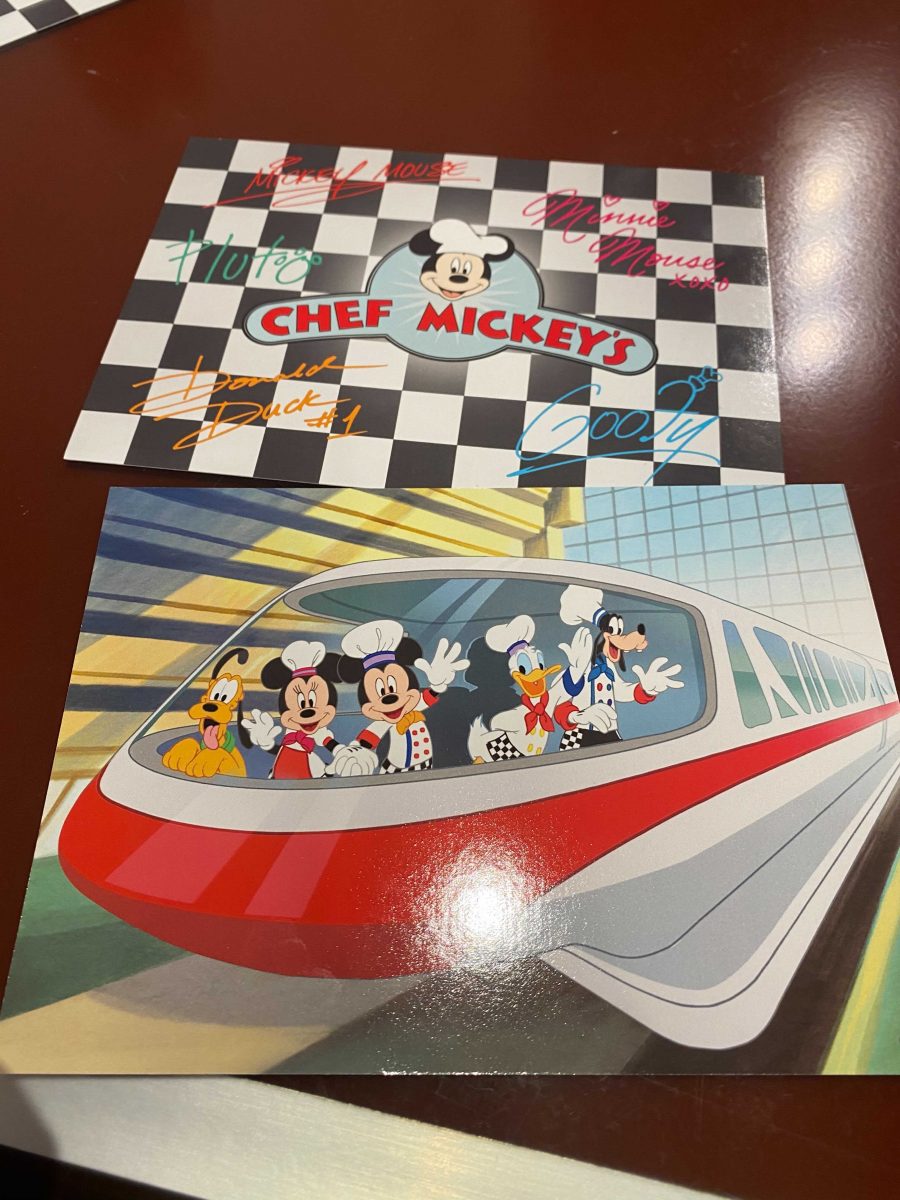 Experience: While Chef Mickey's as a restaurant isn't as well-designed or picturesque as Topolino's or Cinderella Castle, kids will love it and it's hard to find a more "Disney" experience than all-you-can-eat Mickey waffles, the Fab Five, and the Monorail.
Having food brought to you and the spacing between tables has helped to make the dining experience a little more enjoyable; and despite the morning hours, the characters bring the energy and still find ways to connect with diners. Lastly, dining at Chef Mickey's doesn't require park admission meaning it's a little easier to plan for this experience as opposed to others.
2. Topolino's Terrace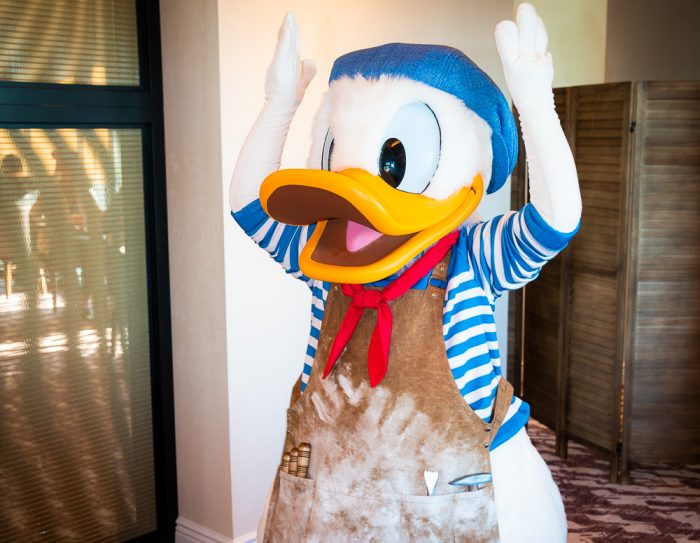 Reader Ratings: 97%
Topolino's Terrace at Disney's Riviera Resort is Disney's newest character restaurant offering a character breakfast called Breakfast a la Art (get it?) with Mickey and Friends.
Characters: Each of the characters sports a detailed costume reflecting a different profession. Mickey, of course, is an artist while Minnie is a poet, Daisy is a ballerina, and Donald is a sculptor. You can even buy plushes of these characters in their Topolino's outfits at the  Riviera's La Boutique gift shop!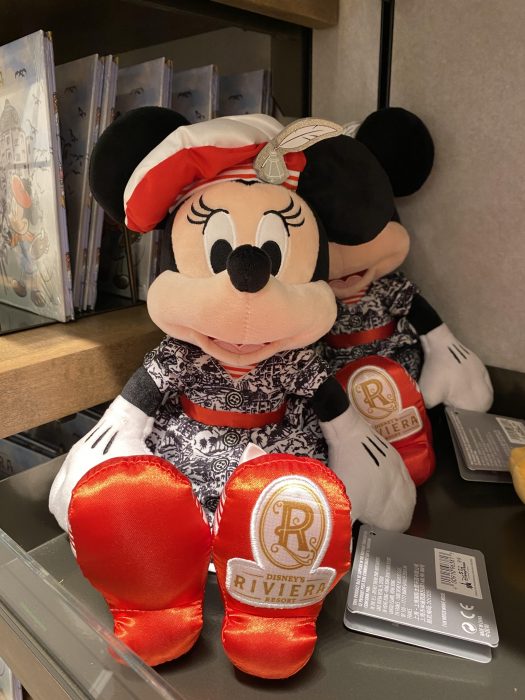 Setting: Topolino's is a rooftop restaurant offering spectacular views and with a modern, European flair.
Menu: The menu is smaller than most and includes individual entrees as opposed to family-style platters. Guests have their choice of quiche, smoked salmon, sour cream waffle, wood-fired butchers steak, and more. Kids have the option to create-their-own entree with options such as scrambled eggs and Mickey Waffle Dippers.
Price: $42.00 per adult; $27 per child.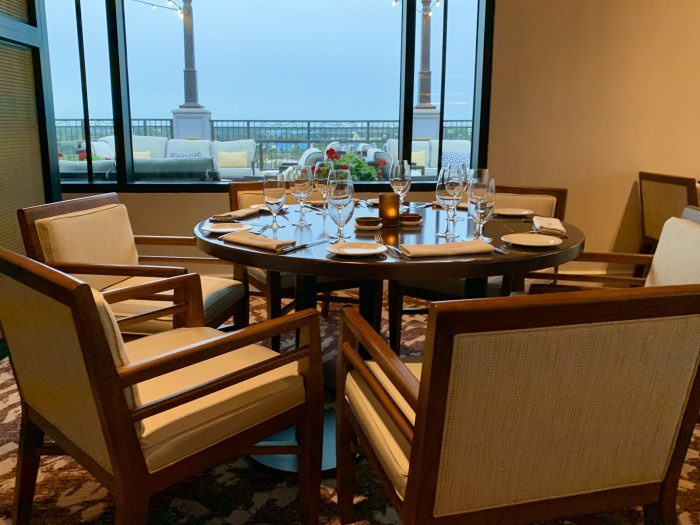 Experience: Breakfast a la Art with Mickey and Friends at Topolino's Terrace is a slightly more upscale character meal than the others on this list. This is great for families, or even just adults, who are looking for that Disney touch and something a little more than your standard Mickey waffle. Plus, this character meal, along with Chef Mickey's, doesn't require a park ticket to experience and is easily accessible via the Disney Skyliner.
1. Garden Grill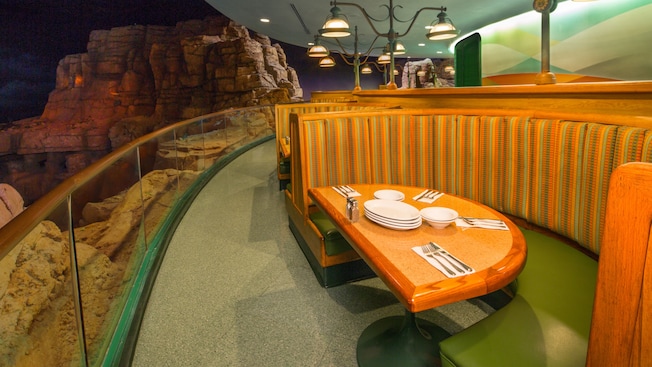 Reader Ratings: 94%
The Garden Grill Restaurant at EPCOT's The Land pavilion offers a dining experience like no other in that it slowly rotates to offer views of scenes from inside Living with the Land! But what's especially awesome about Garden Grill is the veggies served here are actually grown in the Living with the Land greenhouses.
Chip 'n' Dale's Harvest Feast character meal is available at lunch and dinner and is served family-style and, of course, is all-you-can-eat! If you need an excuse for the splurge, just tell yourself you need the fuel for trekking around World Showcase. Always works for me.
Characters: Chip, Dale, and more plus the big cheese himself in adorable overalls!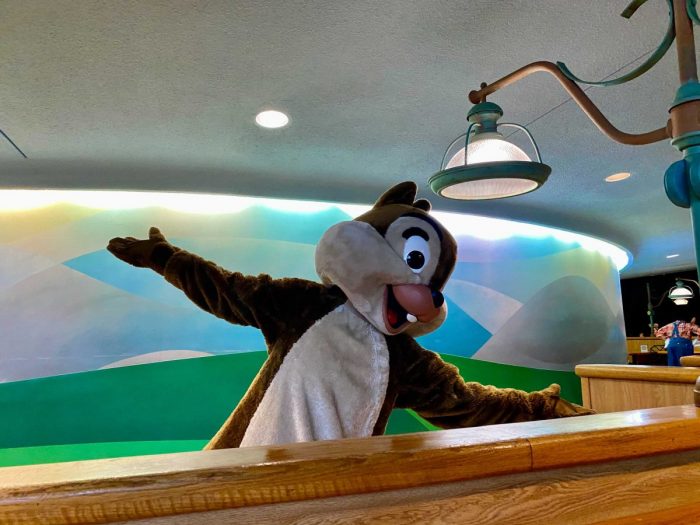 Setting: Guests are currently situated on only one of the two sides of the rotating dining room with wide, open views of The Living with the Land scenery that's only semi-obscured by glass railings.
Menu: Guests share a garden salad and a huge skillet of grilled beef with chimichurri, veggies, herb and leek stuffing, turkey breast with gravy, mac and cheese, and mashed potatoes. For dessert? A berry shortcake!
Price: $55.00 per adult; $36.00 per child
Experience: While this restaurant is from EPCOT's early days and somewhat lacks personality, it's perfectly set-up for socially-distanced character interactions. While guests dine on one side of the restaurant, characters roam the other side and are able to interact with guests a little closer than at other locations. But still in a way that's just as safe.
Also, the food at Garden Grill has a homecooked, Thanksgiving-style flair with enough options to please just about every taste and palette. It's pretty much a guaranteed win, especially for families.
Bonus: Cinderella's Royal Table & Be Our Guest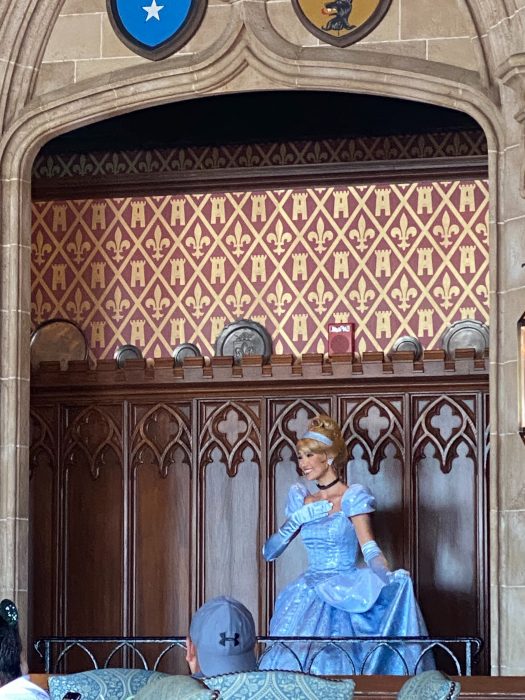 Technically, Cinderella's Royal Table at the Magic Kingdom isn't considered a character meal right now. The roster of princesses who once roamed the castle's dining room is no longer part of the experience.
But Cinderella still makes a socially distanced appearance while you dine! After all, it's her castle and this is technically working from home. But does her appearance qualify Cinderella's Royal Table as a character meal? I'll let you be the judge.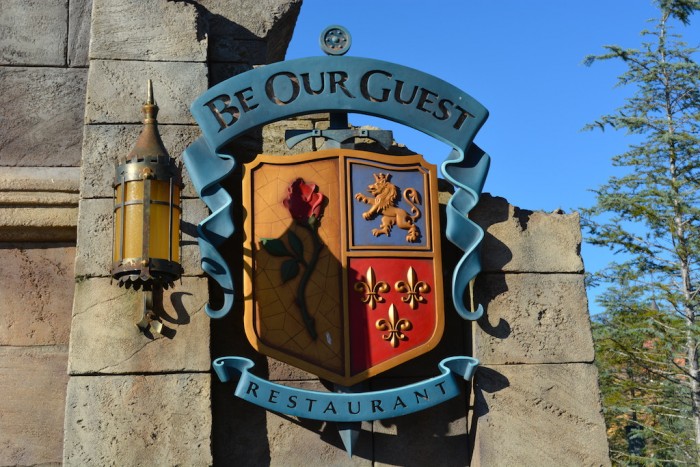 Be Our Guest has never been considered a character meal per se. The Beast has also been present, but he never went from table to table like a traditional character meal.
During these times, the master of the castle makes a brief appearance in each dining room throughout the day similar to how Cinderella appears at Cinderella's Royal Table.
So that's my rankings for the best character meals at Walt Disney World as of now. Have you experienced a socially distanced character meal since Walt Disney World reopened? Please share your experiences in the comments!