Restaurantosaurus Lounge Has Passholder Exclusive Drinks, But It's Worth a Visit For Anyone
Disney recently started some Annual Passholder exclusive benefits at Animal Kingdom that are clearly a means of enticement to get people to Dinoland U.S.A. on weekdays. But this ploy also acted as a reminder that Restaurantosaurus Lounge is worth a visit for anyone. This small pop-up bar has been open for a few short years and I've personally overlooked it this entire time. But there's actually some things to enjoy here.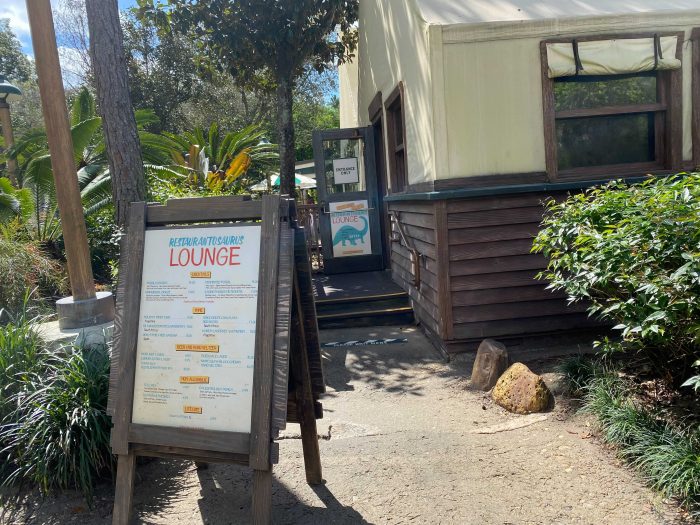 Restaurantosaurus Lounge is tucked inside a small room at the Restaurantosaurus quick service. This small dining room has its own entrance. It almost feels like entering a speakeasy, the way it is off to the side in a small room. There is a small set of stairs to get into the entrance, so with my stroller I had to go through the main entrance of Restaurantosaurus and wind my way around to the far back right corner.
There are currently four Passholder Exclusive drinks that aren't on the regular menu. These exclusive drinks are not posted anywhere at the lounge, you need to know to ask about them, and you must present your annual pass and photo ID.
I went yesterday, the first day these drinks became available, and the bartender told each Passholder that no photos or videos of the menu could be taken. These drinks range from $10.00 – $12.00 and when I reviewed the menu I was impressed that each drink has at least two liquors. Regular drinks available to everyone range from $13.00 – $14.00.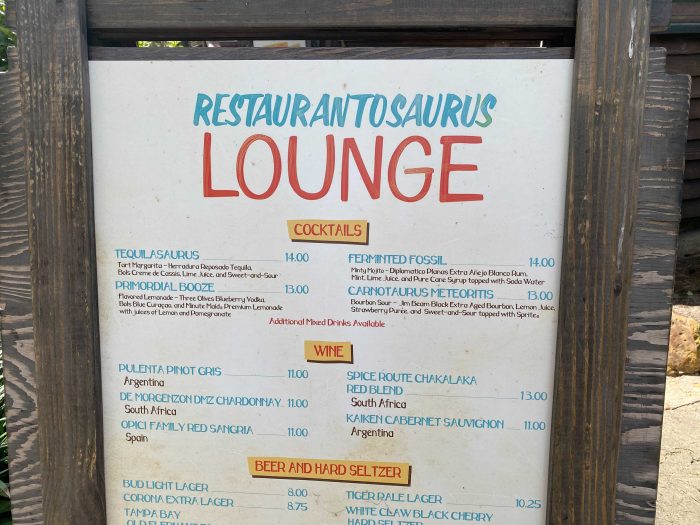 Passholders are getting a discount when you compare the Passholder drinks to the regular drinks, but aren't losing on drink strength. The drinks below are the Passholder Exclusive drinks. Once again the bartender told me and the Passholder party ahead of me that no photos or video of the menu were allowed, and I was not about to disrespect that. The ingredients in this list are based on what I recall reading and what I saw being made while waiting in line.
Tyrannosaurus Wreck:  Blue Curacao, Creme de Cassis, Rum, Tito's Vodka, Hendrick's Gin, and Sweet and Sour – $12.00
Fossil Fuel: Midori, Tito's Vodka, Sweet & Sour, and Lime Juice – $12.00
Pterodactyl Punch: Coconut Rum, Blue Curacao, and Pineapple, I believe I saw a floater of Spiced Rum on top – $10.00
Tricaberry Pop (non-alcoholic): Lemonade, Wildberry Syrup, Cranberry Juice, and Sprite – $4.99
I ordered the Tricaberry Pop for my toddler son who loves lemonade. Wow, this drink was very sweet. Perhaps my bartender went heavy on the wildberry syrup. Any kid would love this and any adult who wants a mocktail would most likely enjoy it too, so long as you've got a sweet tooth.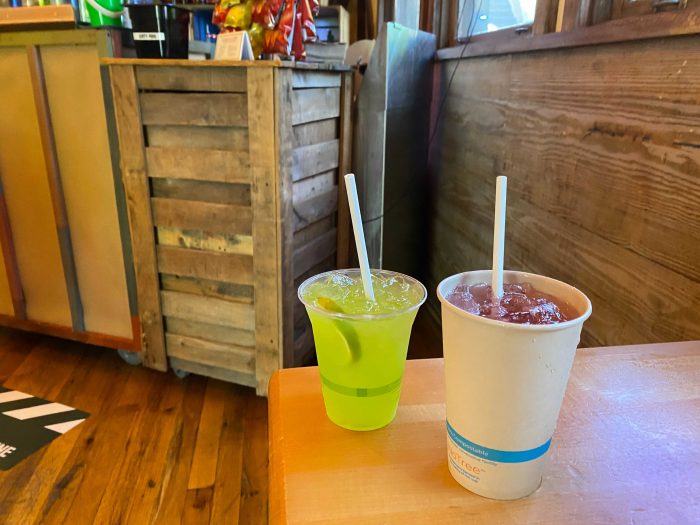 My son slurped it down and about halfway through I needed to take it away and make sure he ate lunch because the sugar took hold. My apologies to the nice family seated near us outside. You know who you are.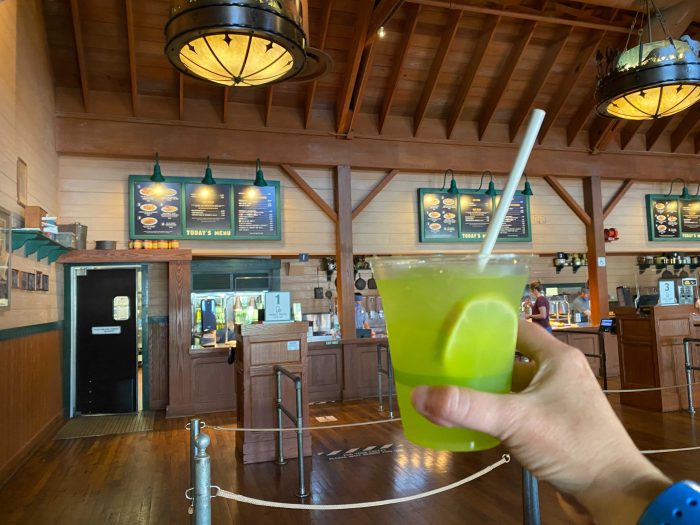 For myself I selected the Fossil Fuel. This drink had a lot of tartness to it. I was surprised at this considering it has Midori in it, which is a sweet melon liquor. It was refreshing, but a little too tart for me. I nearly puckered up. In all honesty the Tyrannosaurus Wreck really appealed to me, but with the amount of spirits in that one I knew I'd be done for the day, the name is appropriate.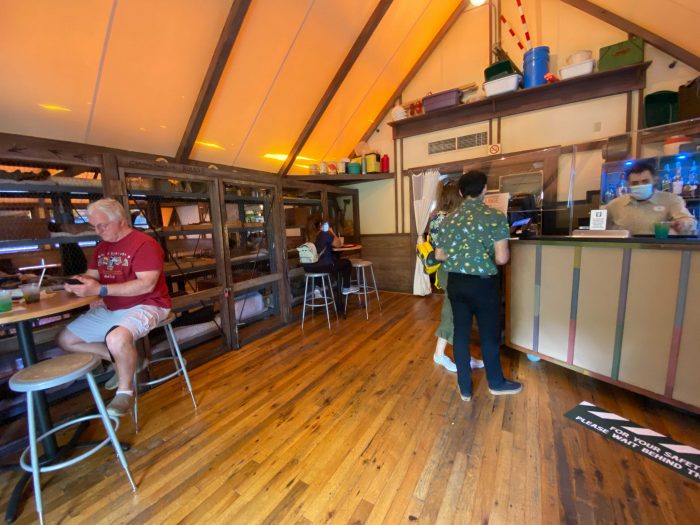 The regular menu has a good amount of strong drinks too. I will be back to check out the South African wines. It is hard to choose Restaurantosaurus Lounge over other bars like Nomad Lounge and Dawa Bar, but it still has its own charm.
Have you been to Restaurantosaurus Lounge? Would you go back or head to a different lounge?