REVIEW – Disney's Pop Century Really Pops with Family Fun and Convenience
Want a Disney on-site hotel that pops with value, fun, and convenience? Disney's Pop Century may be the right fit for you. Chrissy on our team stayed in this nostalgia-fueled Value Resort last week. Our team is in the parks daily, and we love to stay up to date on experiencing Walt Disney World hotels and restaurants first hand so we can continue to be your experts in smart travel. So what makes Pop Century a popular choice for many families, and couples too? In a word, value. Let's take a look at Chrissy's stay, in a Standard View Room.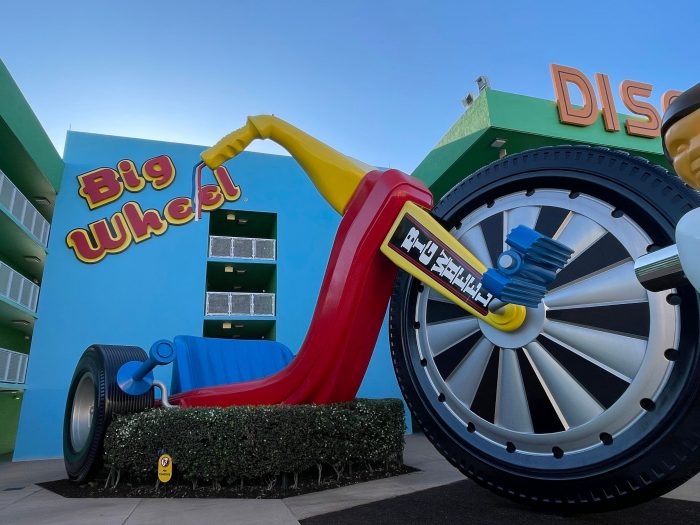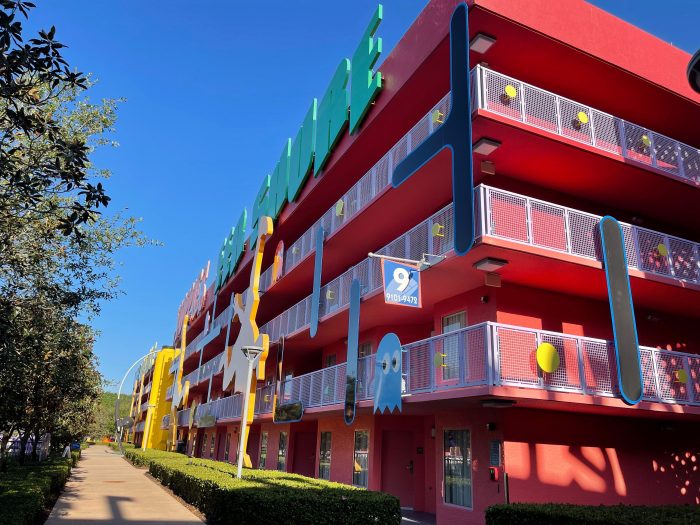 Disney's Pop Century Resort Review – The Facts
Chrissy stayed in Pop Century, Room 9440. This is a Standard Room located in Building 9 which is part of the 1980s theme section. Disney's Pop Century has five themed sections, based on decades in the 20th century:  1950s, 1960s, 1970s, 1980s, and 1990s. You'll find décor and larger-than-life icons connected to each of these decades throughout the resort, and a few Disney touches in the rooms.
Room 9440 has some new touches in it, including a pull-down bed with one standard queen-sized bed. This gives a lot more space for families with kids who can sleep on the pull down bed, but then have more room during the day. There is also no longer any carpeting in the room.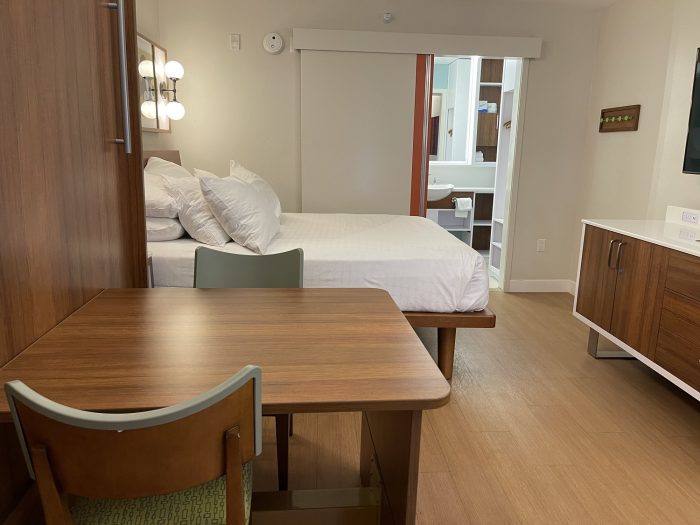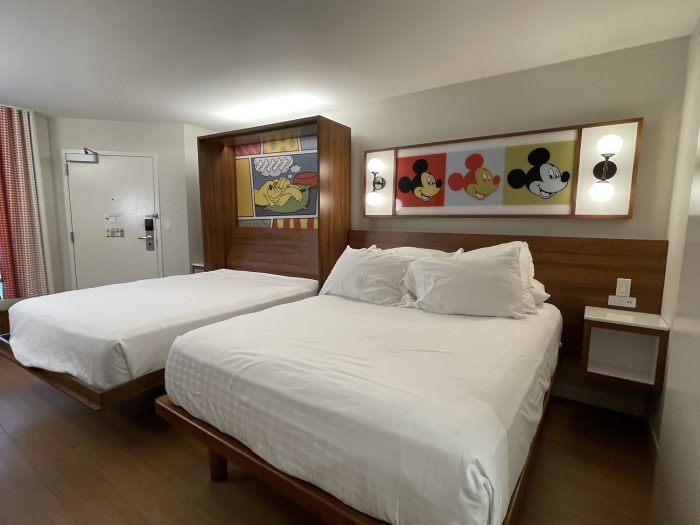 Details and facts of our one-night stay on April 6, 2021
Room 9440
Rate $211.06 after all taxes and fees
Measurement of room from vanity area to front door: 18 feet 3 inches long by 10 feet 3 inches wide
Vanity area: 5 feet 1 inch wide
1 Queen bed, 1 Queen pull down / wall bed with a pillow top mattress
Pod coffee pot, mini fridge, safe, hair dryer, iron and ironing board
No microwave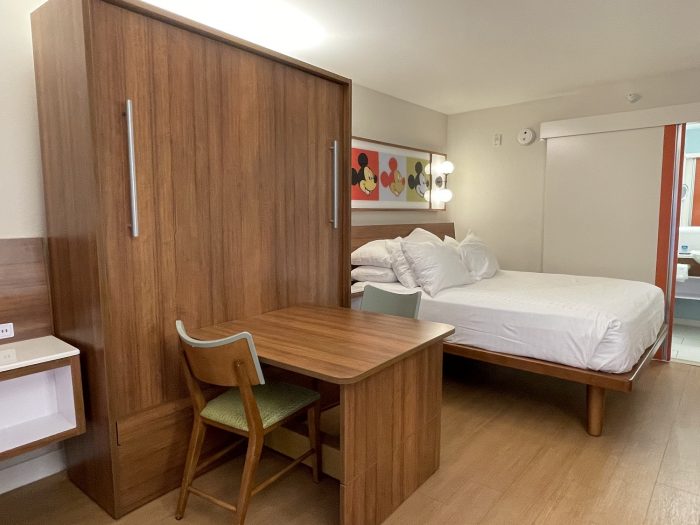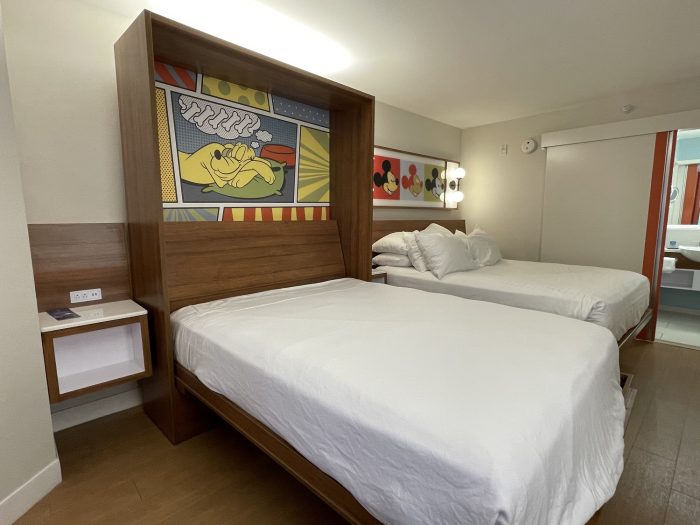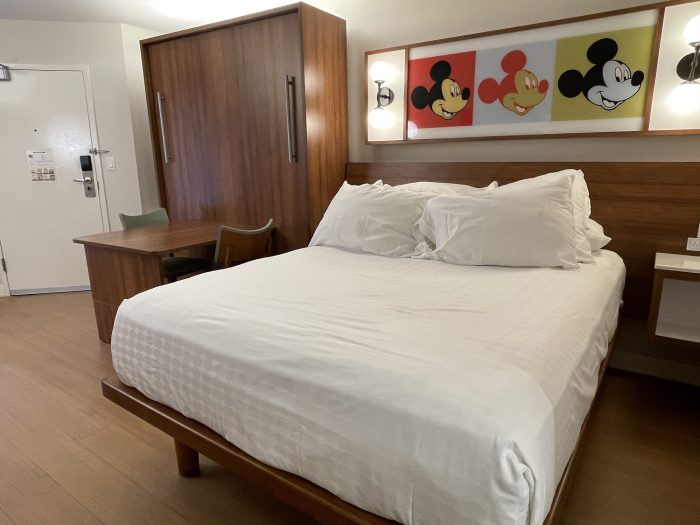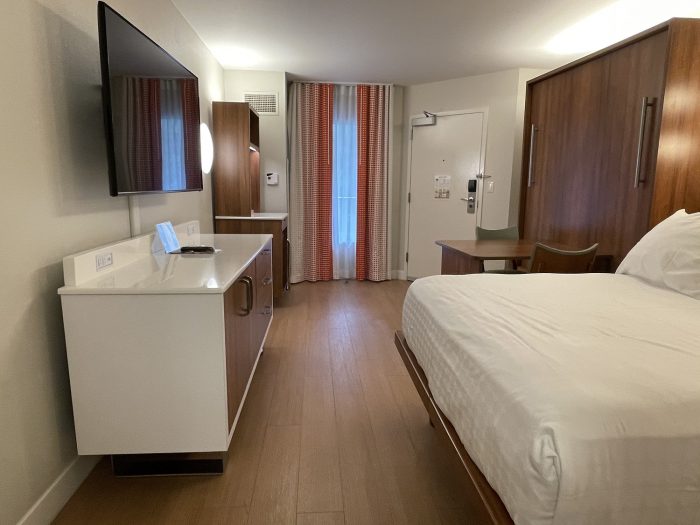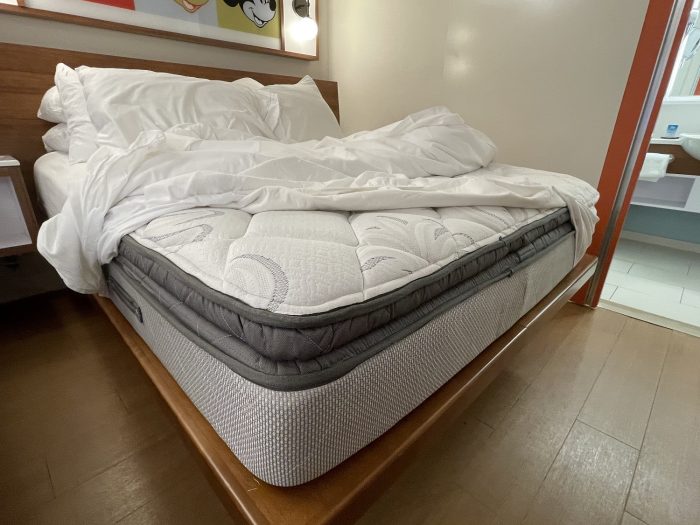 Now, you may have noticed the room is not that big. This is definitely a drawback of a Value Resort. With the new pull down beds there is more breathing room during the day, but it's still a small room. Disney has done a good job of clever storage and use of space to make the rooms comfortable and functional. The vanity area has a decent amount of room thanks to the redesign of the sink area. And the shower was converted to a glass door shower to provide a little more room as well.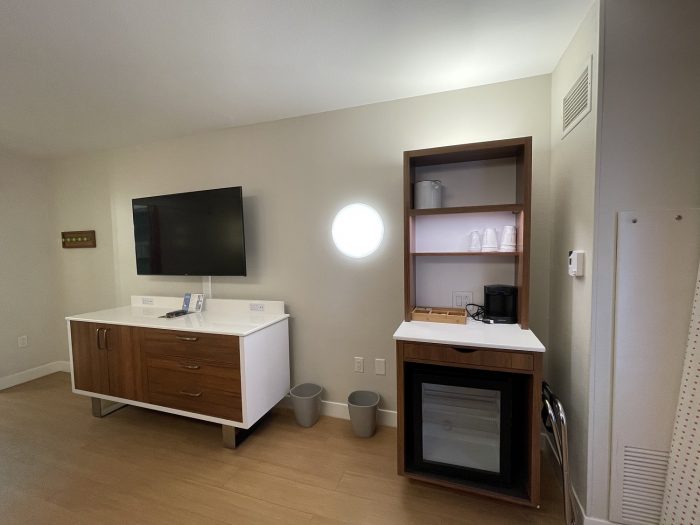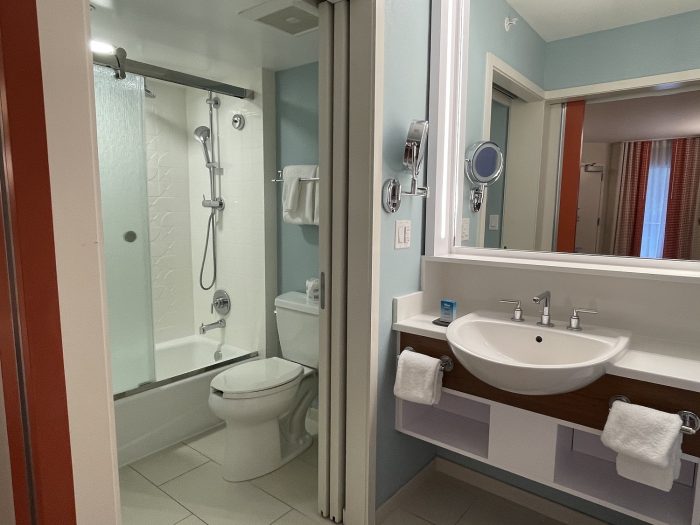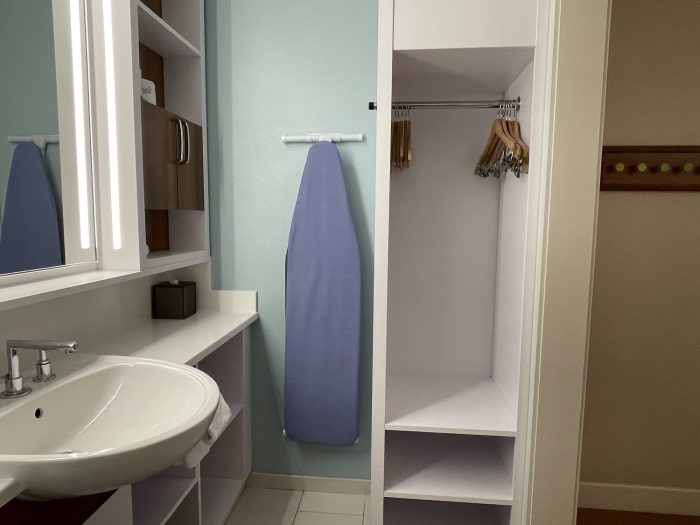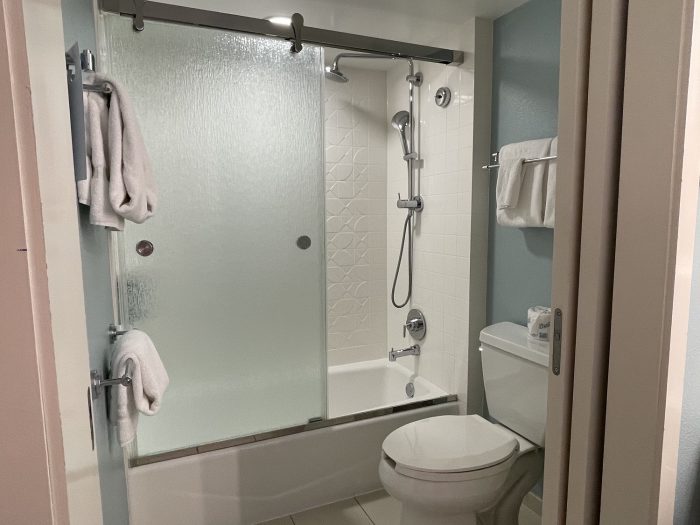 Disney's Pop Century Resort Amenities
There are three pools available to hotel guests.
Hippy Dippy Pool – largest of the 3 pools

Capacity = 260 guests
Zero entry

Pool hours 10:00 a.m. – 11:00 p.m.
Towels provided
Life vests provided
The Bowling Pool – capacity 158 guests
The Computer Pool – capacity 158 guests
No key or MagicBand needed for entry, but there is fencing all around the pool area
The main pool can reach capacity during peak periods, a text message wait list is utilized
1 kiddie pool / splash area is near the main pool.
1 arcade – closed as a COVID-19 precaution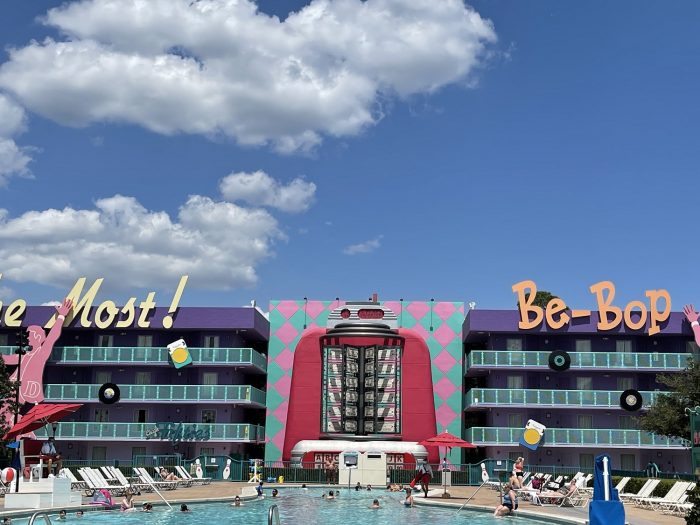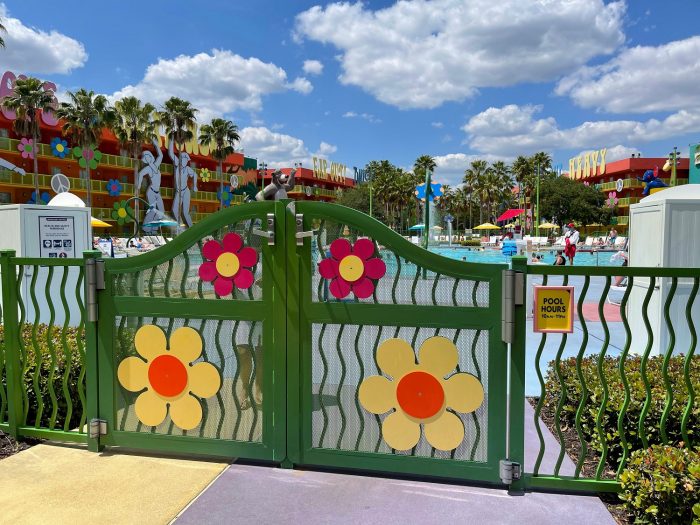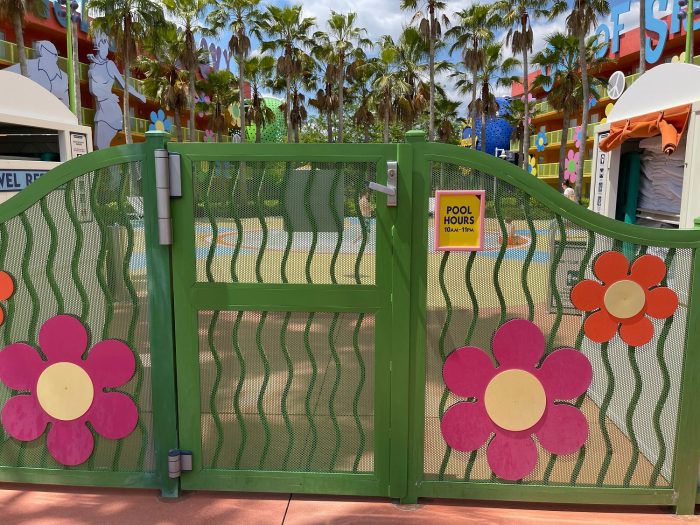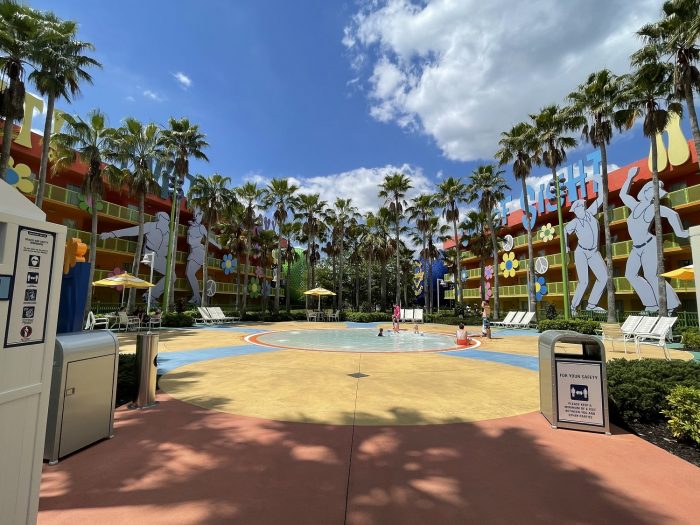 3 laundry rooms

Vending machines for laundry soap and fabric softener sheets
$1.00 for one load / 1 box of soap
$1.00 for two dryer sheets
$3.00 per wash or dry cycle
No cash accepted – card dispensers are located inside each laundry room
Guests with only cash can go to the front desk to purchase a card – no fee for exchange
MagicBand required to enter the laundry room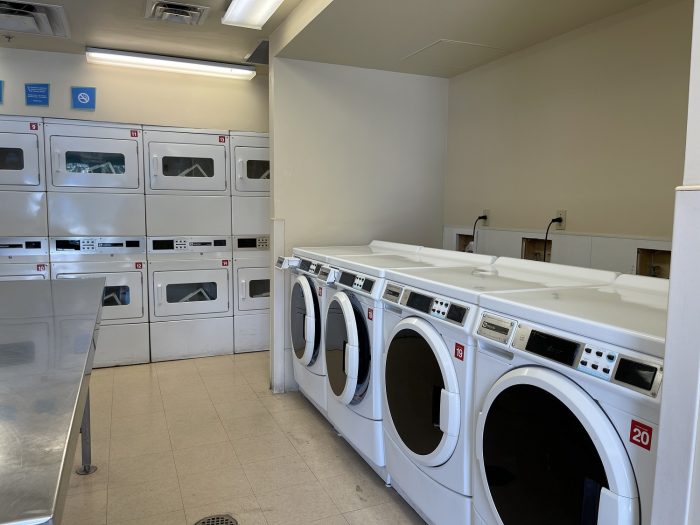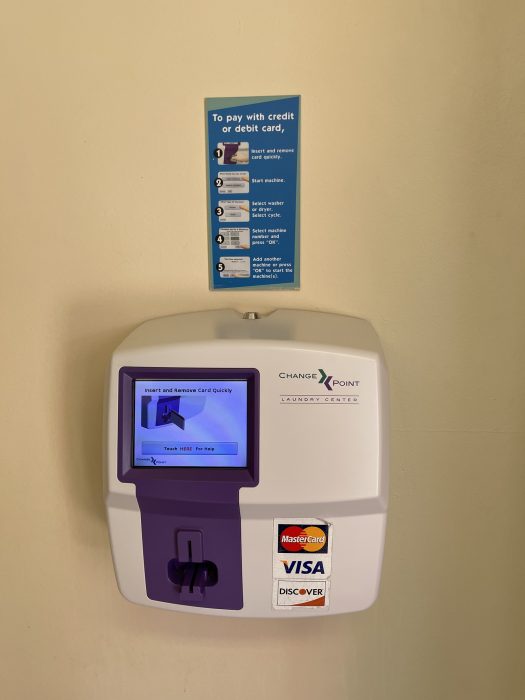 1 bar – Petals Pool bar near the Hippy Dippy Pool

Hours noon – 10:00 p.m.
No food served at the bar
2 drinks per adult, valid photo ID required

1 playground

Hours = dawn to dusk
Max capacity = 10 guests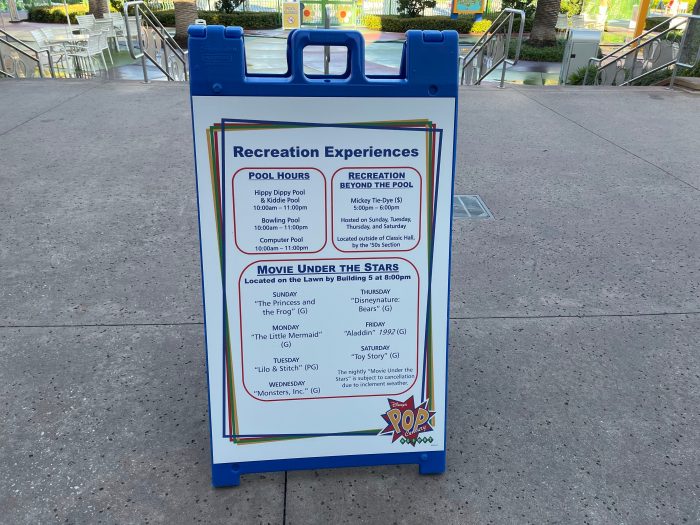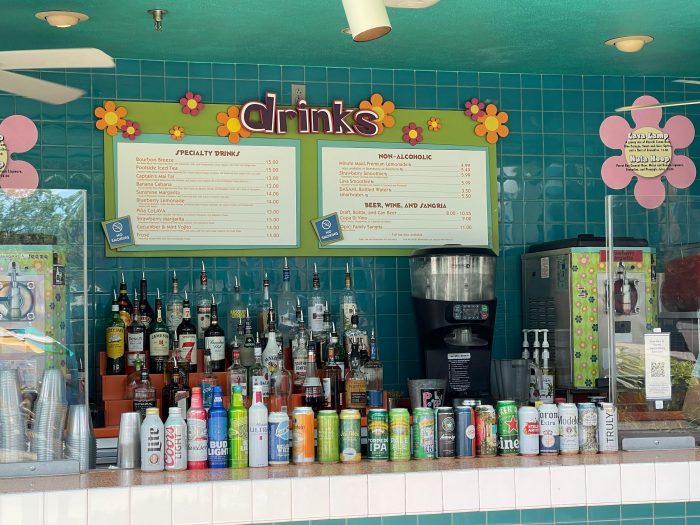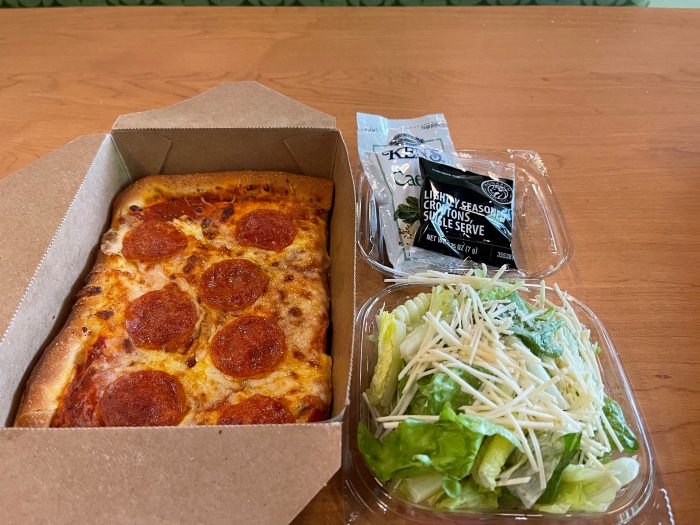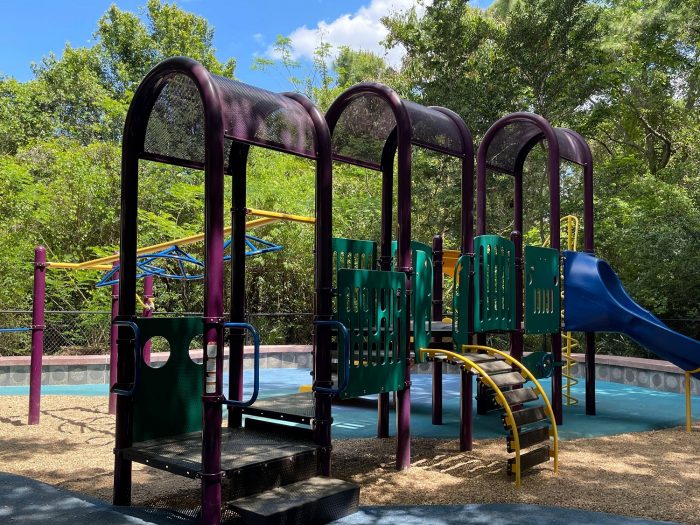 Disney's Pop Century Resort Transportation
One thing that has majorly elevated Pop Century is the addition of the Disney Skyliner. Now instead of only offering bus transportation, you can enjoy the most magical ride on Earth to get to EPCOT or Disney's Hollywood Studios. This Skyliner station is shared with Disney's Art of Animation Resort and is located in the middle of Hourglass Lake. It is quite picturesque. For the kingdoms, Magic Kingdom and Animal Kingdom, you will utilize Disney's bus service. There are also buses offered to EPCOT and Hollywood Studios during peak transportation times in an attempt to relieve the Skyliner of some demand.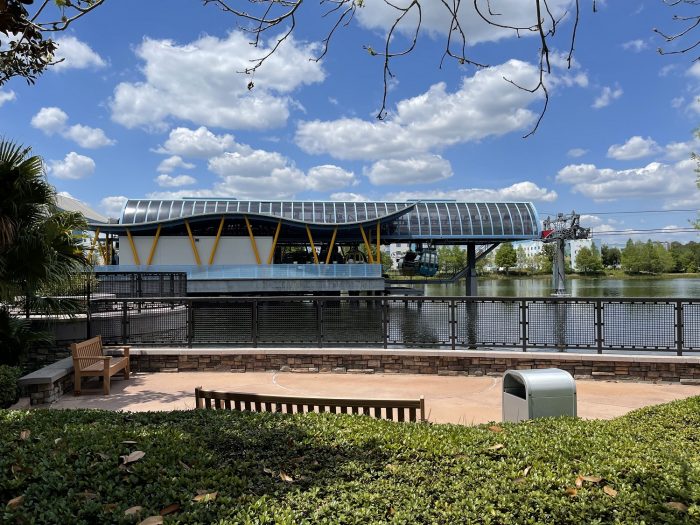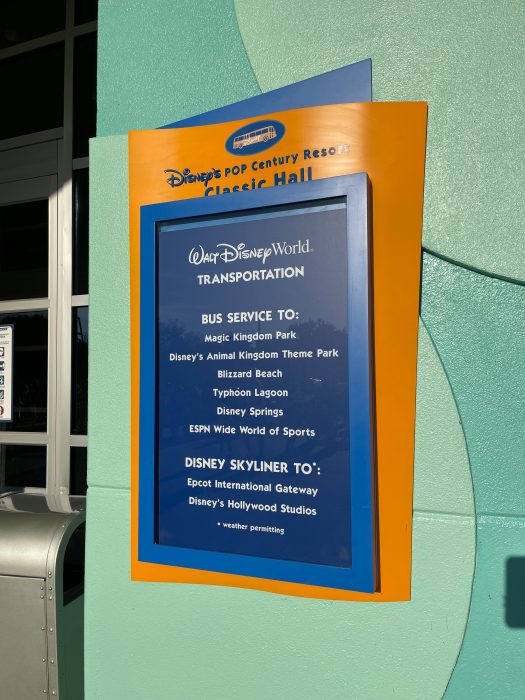 You can use our Room Finder to select options that matter to you, such as being close to the resort's transportation, and find the best rooms that suit your needs.  In this case, Chrissy's room was located close to Classic Hall, the lobby area with shopping, dining, and the bus terminal.
Here's how long it took to walk from room 9440 to the various transportation options at Pop Century:
6 minutes 45 seconds to walk from room 9440 to Classic Hall to get to buses
8 minutes 19 seconds to walk from room 9440 to entrance to the Disney Skyliner station
Here's how long it took aboard the Skyliner to these destinations:
9 minutes 7 seconds to get from Pop / Art of Animation Skyliner Station to Hollywood Studios (including the required transfer at the Caribbean Beach station)
16 minutes 20 seconds to get from Pop / Art of Animation Skyliner Station station to EPCOT (including the required transfer at the Caribbean Beach station)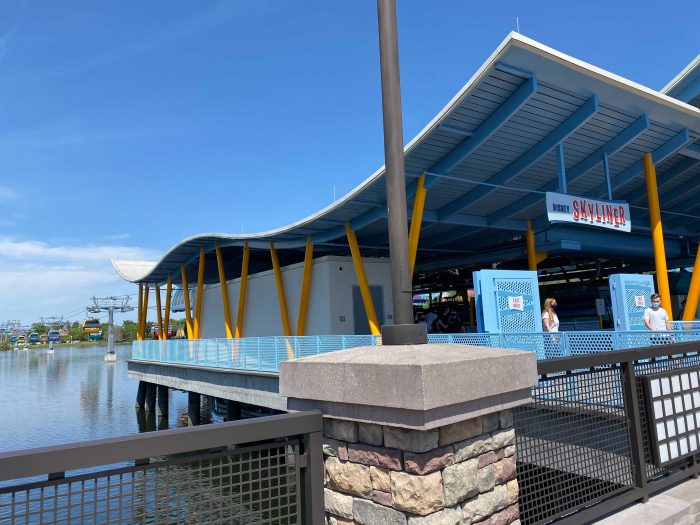 Here's how long it took aboard the Disney buses to these destinations:
15 minutes 33 seconds for bus from Pop Century to Magic Kingdom
11 minutes 7 seconds for bus from Pop to Disney's Animal Kingdom
Disney's Pop Century Resort Review Wrap-Up
Chrissy enjoyed her one-night stay at Disney's Pop Century with her family because of the overall value and the family-friendly atmosphere. The resort is pretty large, but the layout of the resort enables food and pools being within reasonable distance no matter which section you're in. The Disney Buses are plentiful to and from Disney's Animal Kingdom and Magic Kingdom.
It is a noisy resort at the common areas, and during peak periods when folks are coming and going to the parks in the morning and at night. Overall, the resort and the resort were clean. The real shining star amenity is the Disney Skyliner. In a word, the Skyliner access is awesome. Couple that with the new rooms with the pull down beds and laminate floors and Pop Century really is popping with value.
Have you ever stayed at Disney's Pop Century Resort? How was your stay? Let us know your thoughts in the comments!