SATURDAY SIX: 6 Reasons We Love Disney's POP CENTURY Resort
This week's SATURDAY SIX takes a look at Disney's Pop Century Resort! With 26 on-site resorts at Walt Disney World, there is a wide variety of choices for families coming down. We've covered many here on the SATURDAY SIX including Value Resorts (Art of Animation), Moderates (Port Orleans French Quarter & Coronado Springs), and Deluxe (Wilderness Lodge & Animal Kingdom Lodge). We also can't forget the Disney Vacation Club resorts such as Old Key West and Saratoga Springs. Today we are going to look at one of Disney's most popular Value Resorts: POP CENTURY.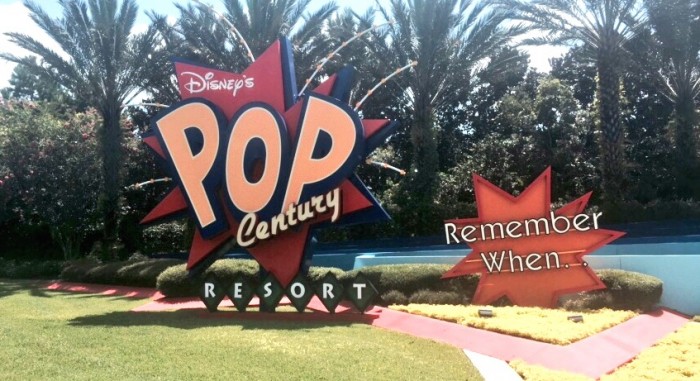 The entire resort is themed around pop culture icons from the latter half of the twentieth century, with the various wings of the hotel dedicated to the 1950s, 1960s, 1970s, 1980s, and 1990s. Each wing has elements from their particular decade throughout the area. If it sounds cheesy, that's because it is cheesy, but in a good kind of cheesy way and one that can bring back a lot of cherished memories for every family. At the very least Pop Century is great for an afternoon of "resort hopping" to see some of the things they offer that you can't find at any other Disney resort, starting with…
# 6 – The Lobby is a Wonderful Trip Back Through Time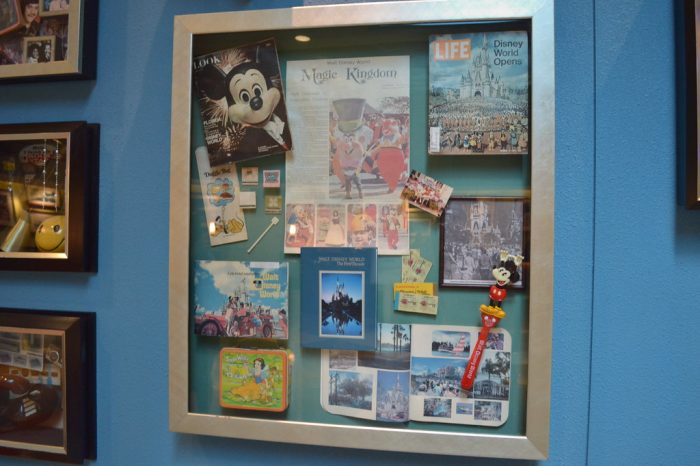 While the check-in experience inside Classic Hall is similar to what you will encounter at several WDW hotels, the walls opposite check-in are filled with shadow boxes containing items from the 1950s through the 1990s. This is a wall that will have various generations of every family seeing an item and instantly remembering where they were in life when that was popular.  Elvis, the Moon landing, Dobie Gillis (with Maynard G Krebs), the Beach Boys, Star Wars, Mork & Mindy, Jane Fonda's workout book, Trivial Pursuit, He-Man, Go-Bots, Smurfs, and so much more are in this area.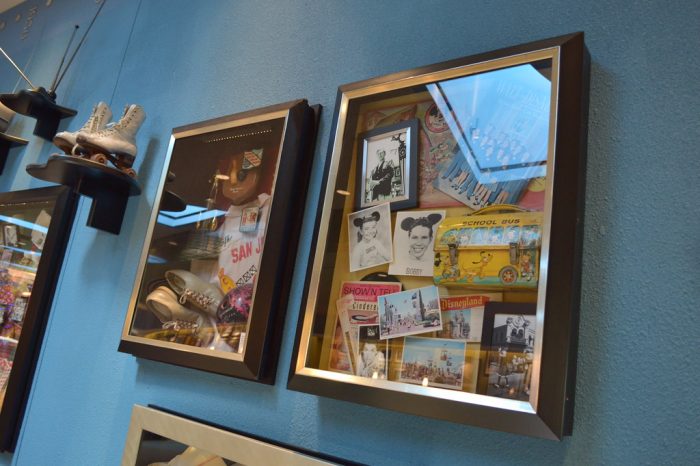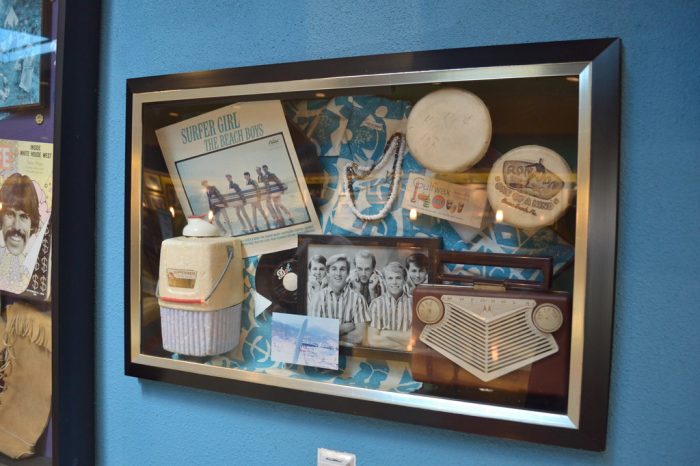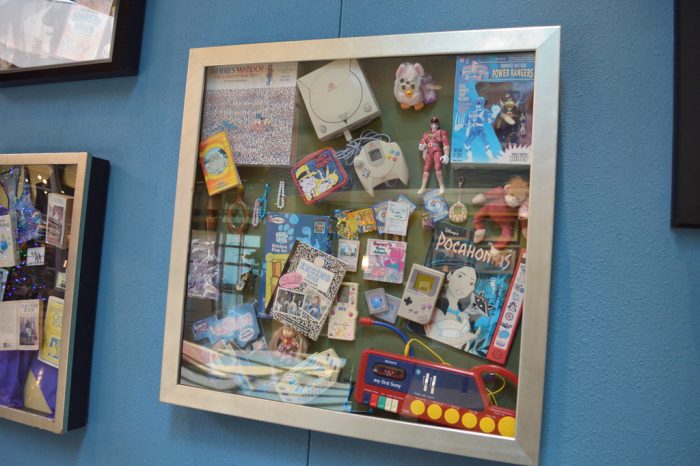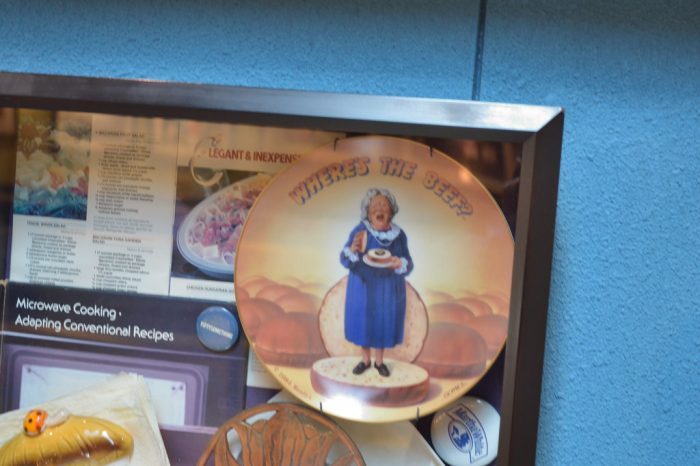 At the end of the lobby is another throwback to years past, a great arcade. Thanks to the introduction of personal computers, home video game systems, and smart phones, arcades have all but disappeared across America, but there was a time when a there was a thriving arcade in every city that had kids and adults lining up with their quarters. Many hotels pay lip service to the idea of an onsite arcade with a small room featuring a couple of games, but Pop Century's arcade is HUGE.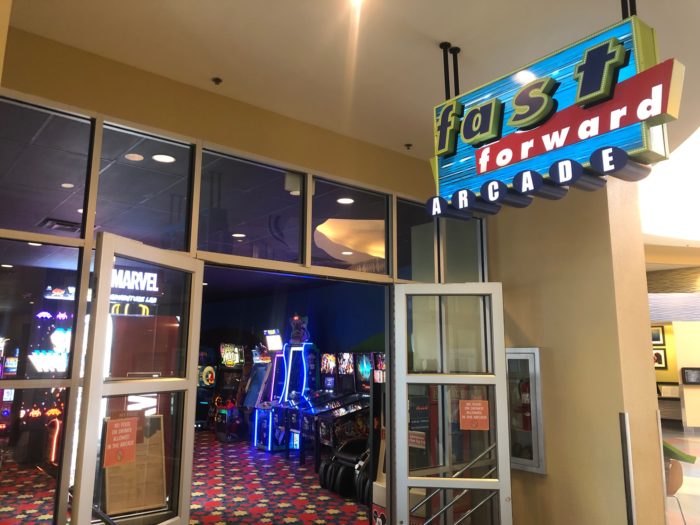 One incredibly cool detail that you can find at WDW is video games featuring graphics specific to that resort. This is going way above and beyond. One eye catching game at Pop Century is a humongous Space Invaders cabinet with a screen that is essentially the video game version of IMAX. When no guest is playing the game, one of the graphics which will pop up features the Pop Century Logo.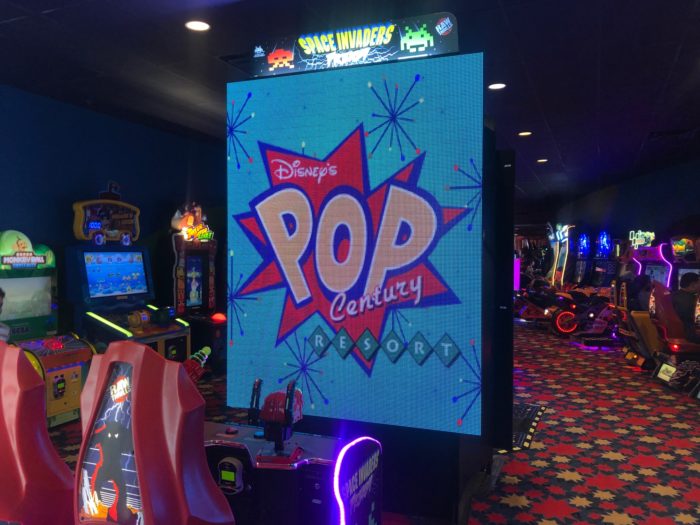 Another cabinet featuring a giant screen allows guests to play the iconic video games Pac-Man and Galaga.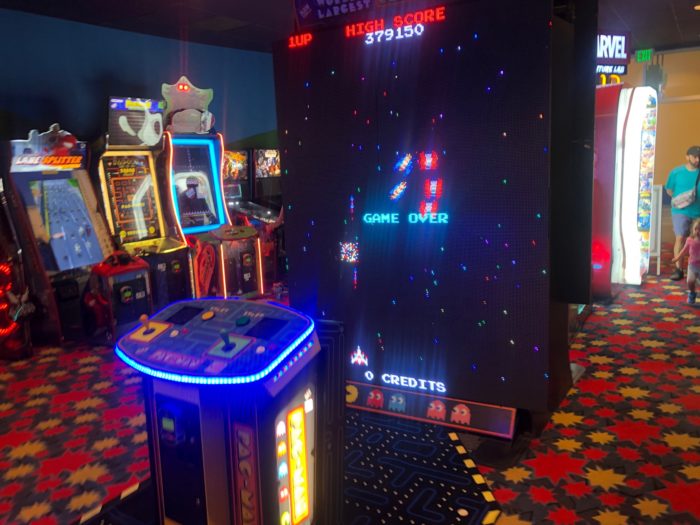 As hard as it is to play video games at hotels, getting pinball machines is even rarer. If there's even one machine you should consider yourself lucky, but at Pop Century they have four.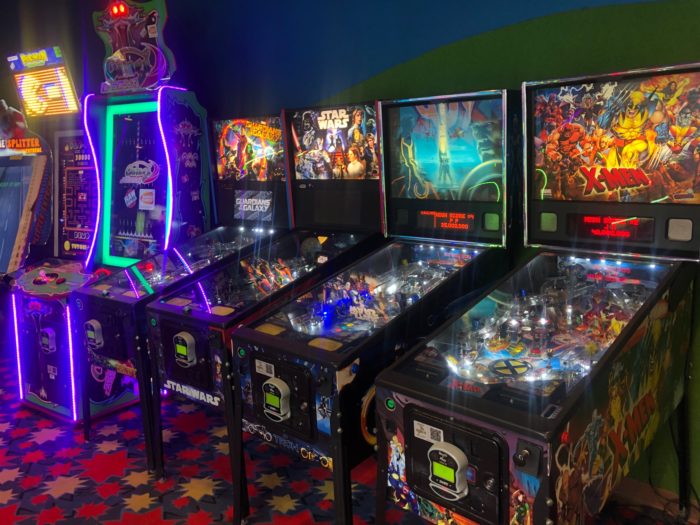 As I said, the arcade itself is gigantic and filled with all sorts of games (including competitive driving, air hockey, and basketball games) but if you go all the way to the back of the room you'll find machines dedicated to video games from the era of Pop Century.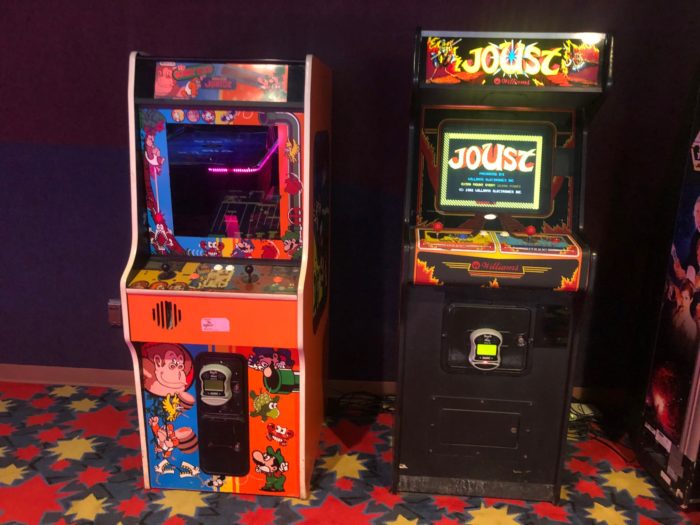 You'll see on the right hand side of the photo below a blue arrow. That arrow is pointing to "Gauntlet" but you can also see in the picture the names of 10 other games and this was only a fraction of the amount of games which were available to play. All the games came from the 1980s/1990s heyday of arcades.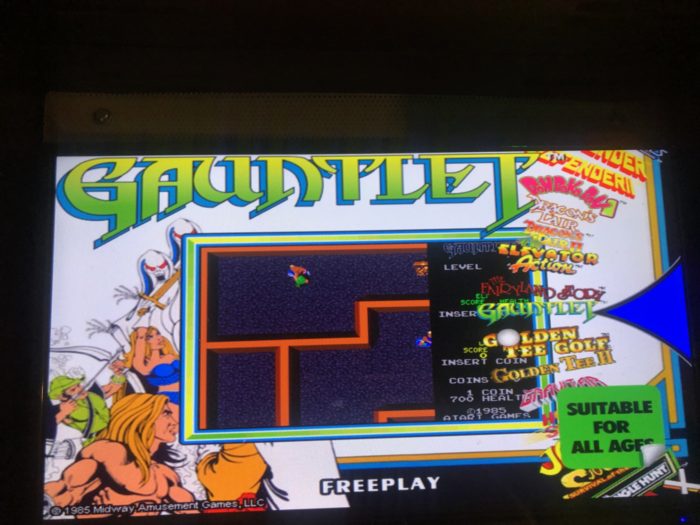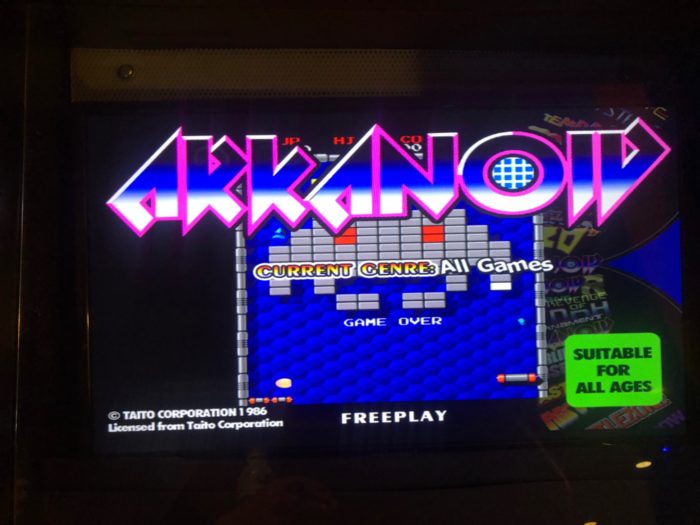 When Dragon's Lair was first released to arcades it was a huge sensation as it was the first time people could ever "play" what appeared to be an actual cartoon. The art for Dragon's Lair was overseen by legendary artist Don Bluth, who began his career at Disney.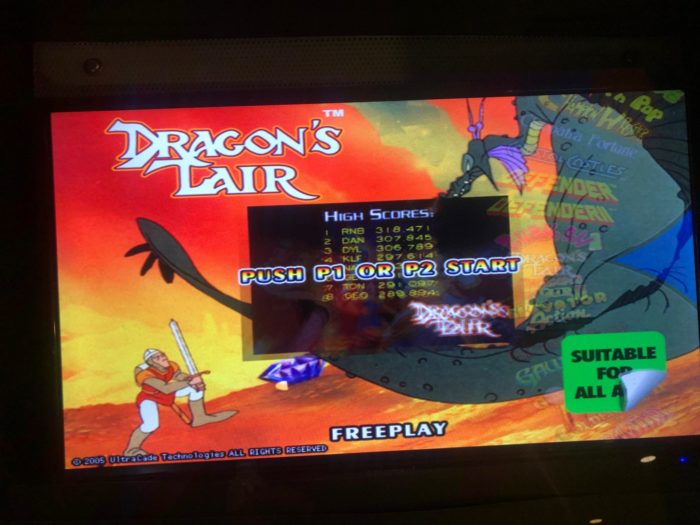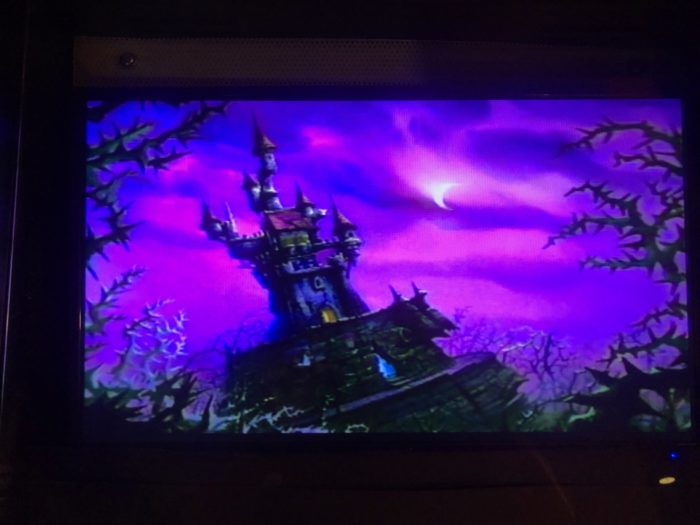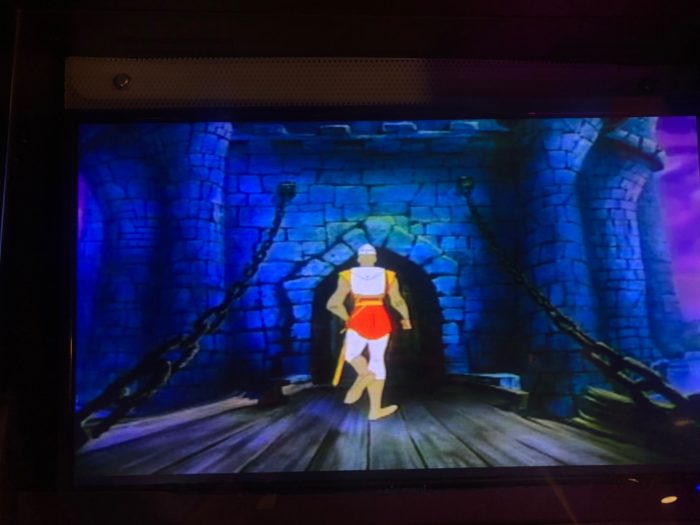 # 5 – Everything Pop!
Inside Classic Hall is where you'll find Everything Pop, the resort's dining and shopping area.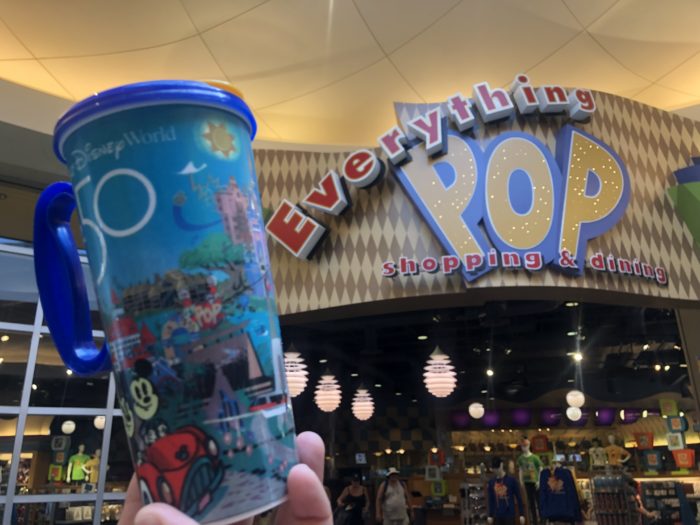 There is a WIDE selection of Disney merchandise available, and the Pop Century exclusive items are tremendous.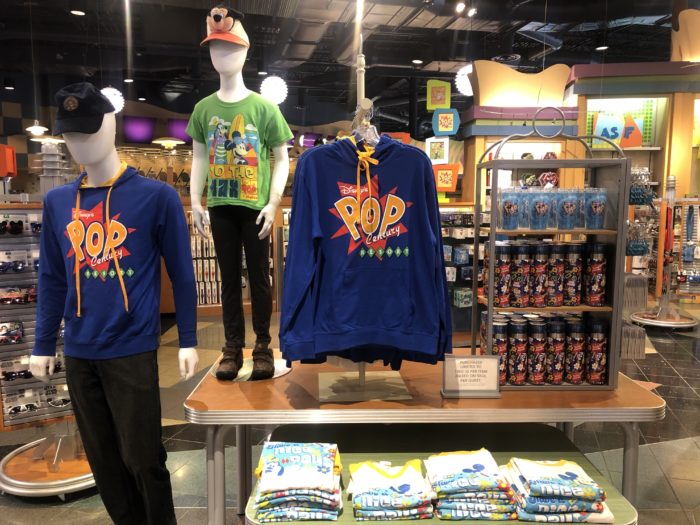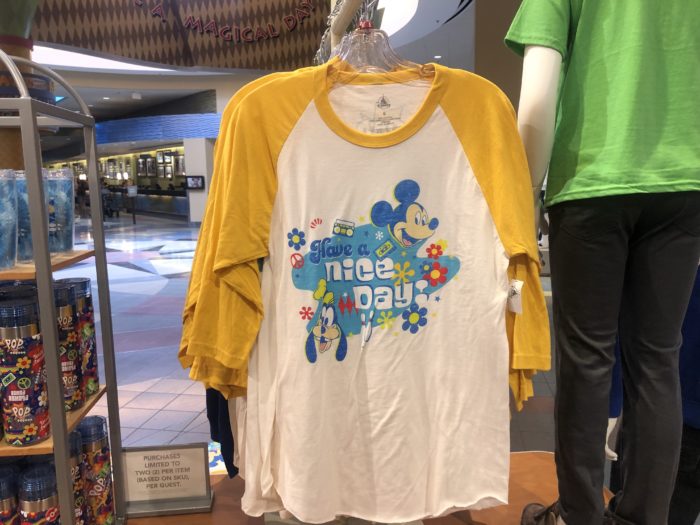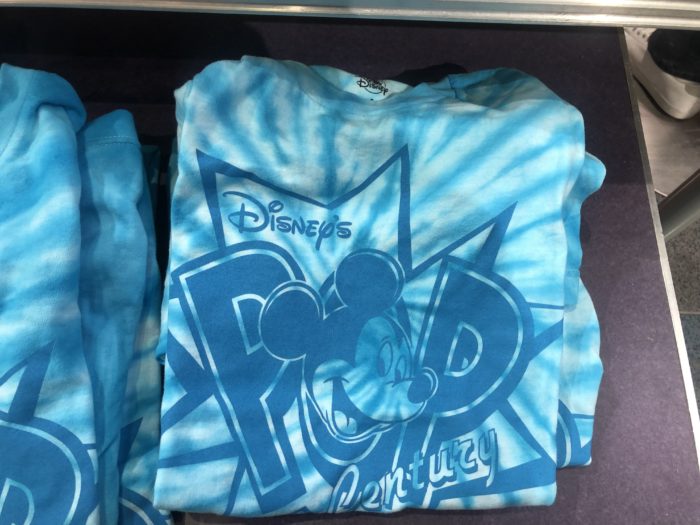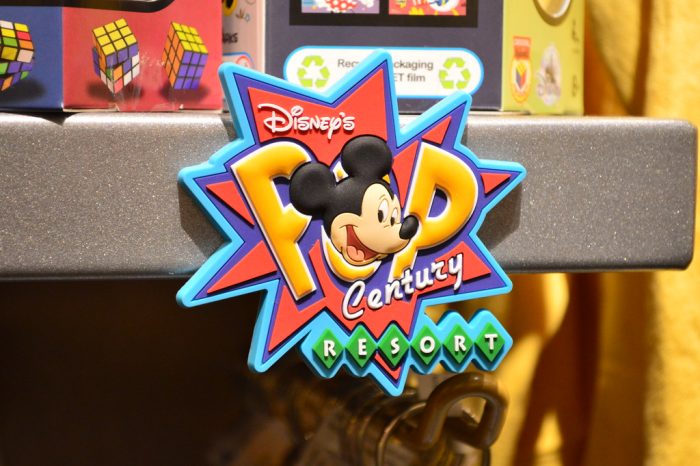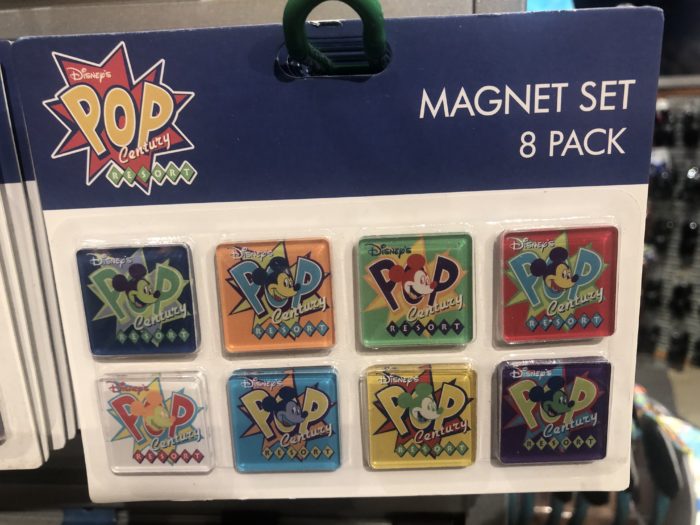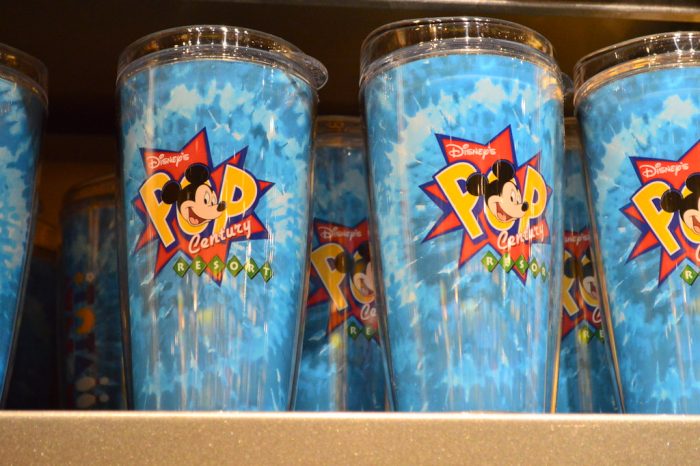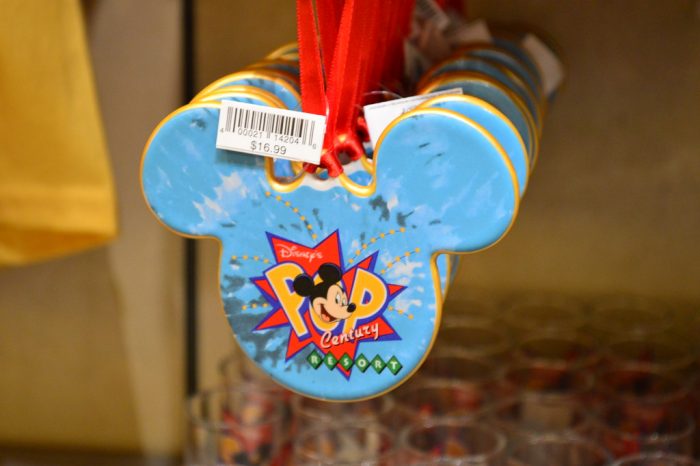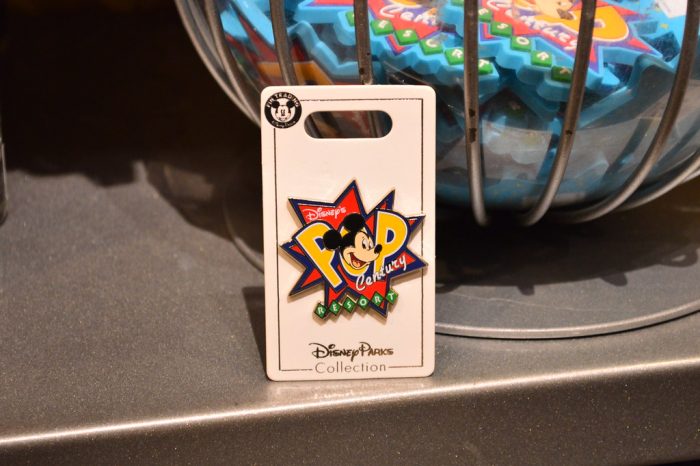 Absolutely loved this Christmas ornament featuring a recreation of the iconic Mickey phone. This would have been a good item to have in general, as its paying homage to the four story version located on property, but the added Pop Century logo at the bottom makes it an even better souvenir and something that can bring back instant memories for years to come.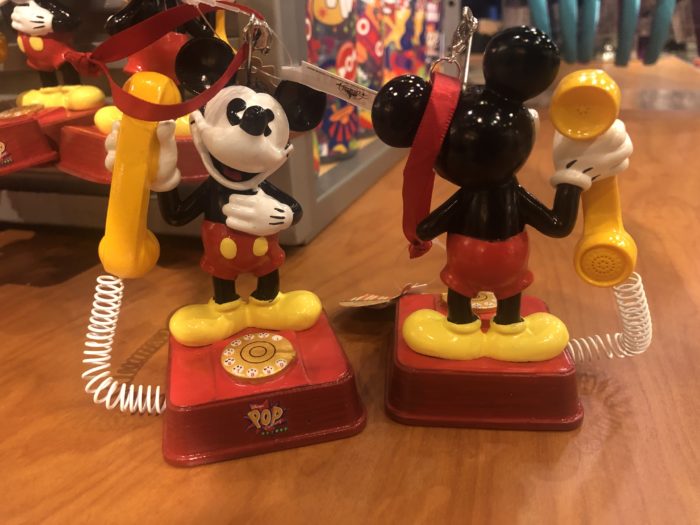 You can also find a limited selection of Skyliner merchandise.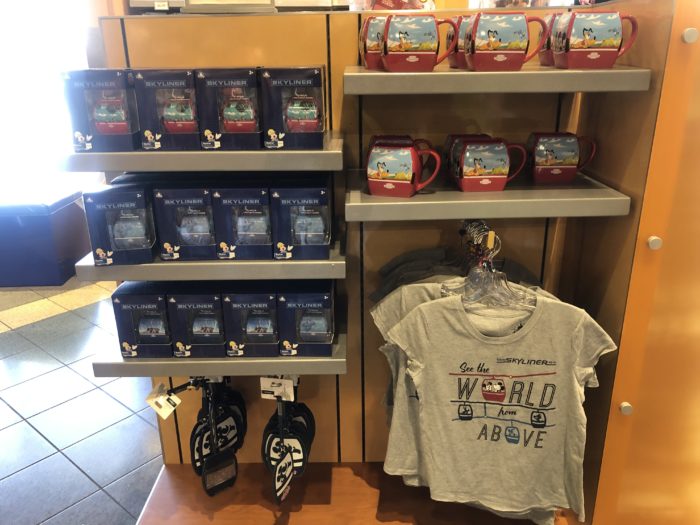 Pop Century pressed penny for my fellow pressed coin collectors.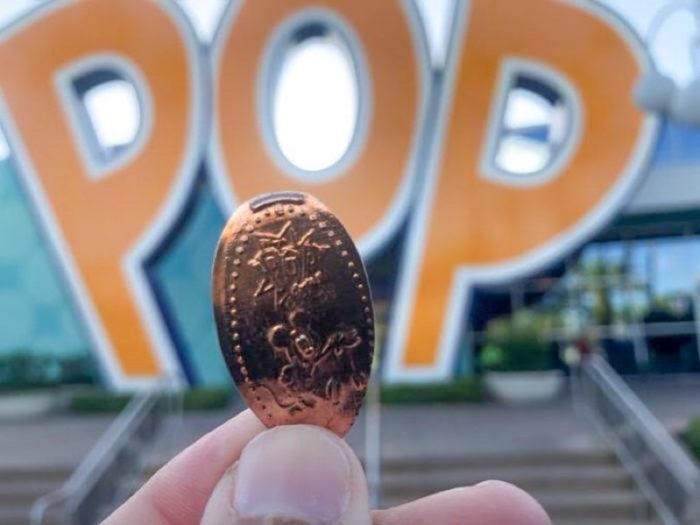 The food court at Pop Century  is something that really sticks in my craw. For a long time, the food courts at Pop Century and Art of Animation were two of my favorite places to eat in all of Walt Disney World. They both featured unique items and were a complete contrast not just to each other, but any other similar food court. At Pop Century you could find comfort food like sloppy joes, fried chicken, and lasagna while over at Art of Animation the Landscape of Flavors food court drew raves for it's contemporary menu options.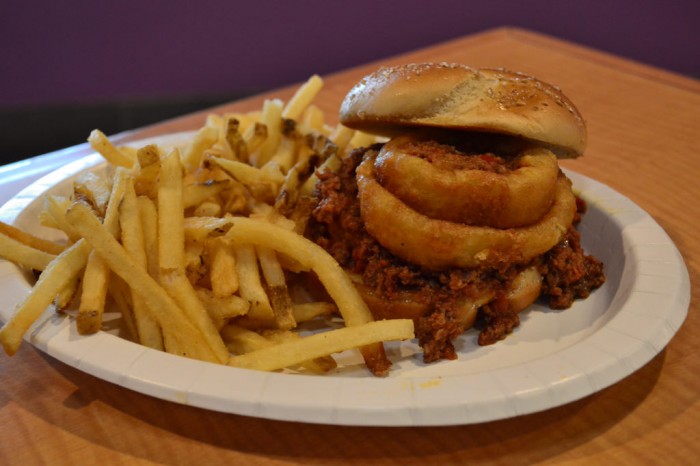 Because it saves money, both Pop Century and Art of Animation now have pretty much the exact same menu. Many Disney fans lament the loss of the favorite attractions such as Horizons, Mr. Toad's Wild Ride, and Primeval Whirl (okay, maybe not that one) but for me it is the menu at Pop Century. However, you still can get the fan favorite tie dye cheesecake.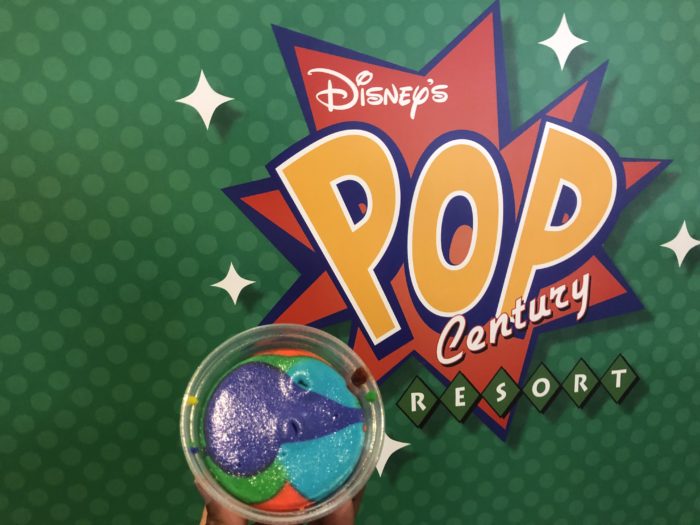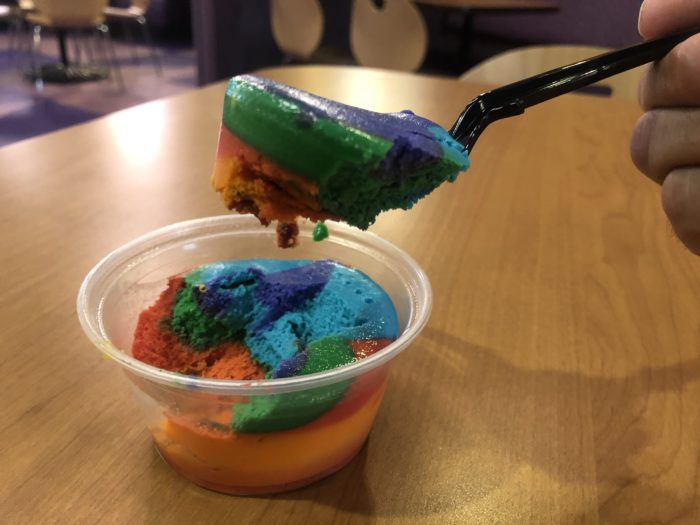 Here's an example of how the options at both resorts are now the same. I'm a simple man and I enjoy simple things. One thing I love is themed waffles at various Disney resorts. Pop Century used to have a Pop Century waffle.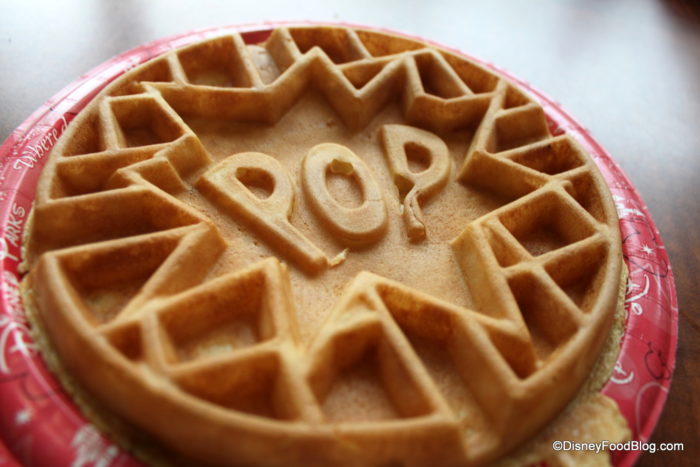 The option at Pop Century now is a "character" waffle featuring characters from – you guessed it – Art of Animation.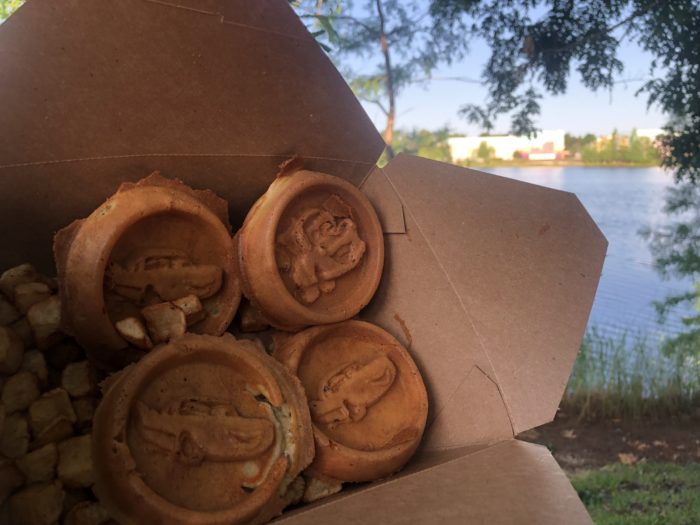 My reaction?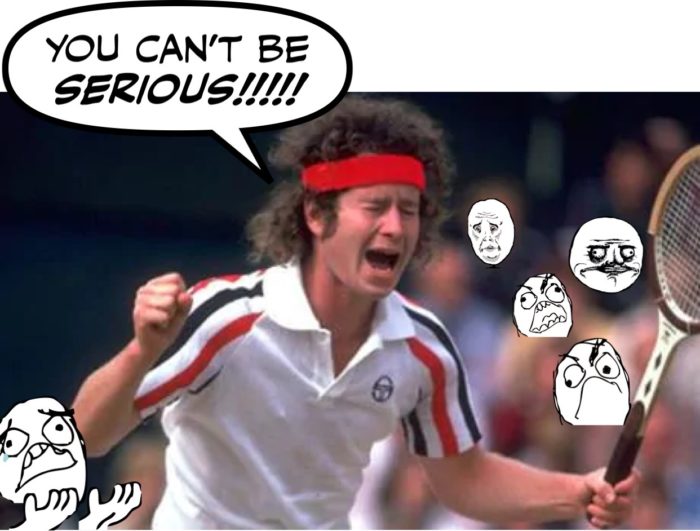 # 4 – The Walk Around Hour Glass Lake
Pop Century was originally conceived to have two separate resorts. The first section, the Classic Years, was completed and is what we know as "Pop" today. A second section, the Legendary Years, was going to be built across Hourglass Lake and the two resorts would be connected by Generation Gap Bridge. The Legendary Years would have focused on the 1900s through the 1940s and what I wouldn't do to see how Disney would have handled the Great Depression and World War II. As we all know, the Legendary Years section was never built and instead that area was eventually used for Art of Animation.
One of the strengths of both Pop Century and Art of Animation is being able to take advantage of Hourglass Lake between them and take a gingerly stroll (or prepare for a runDisney race) around the entire area via large walkways. One lap around the lake is 1.3 miles.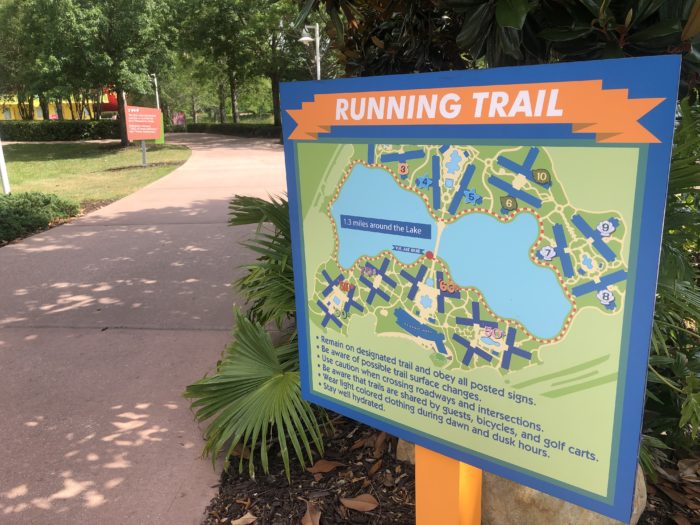 On Pop Century's half of the walkway there are signs along the way that highlight major events that occurred in various years (at Art of Animation you will get factoids about various animated films.)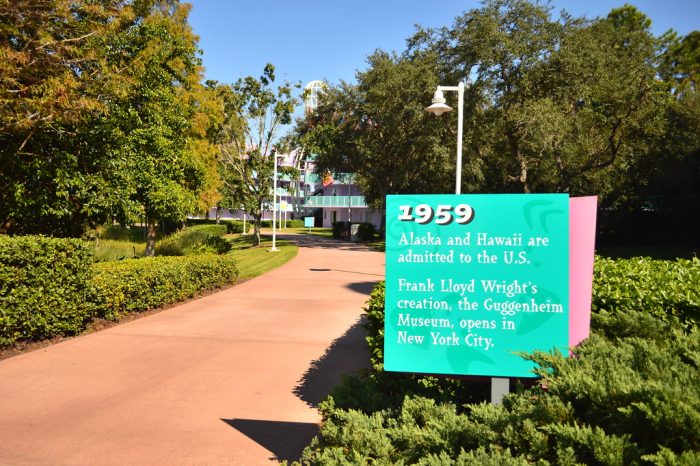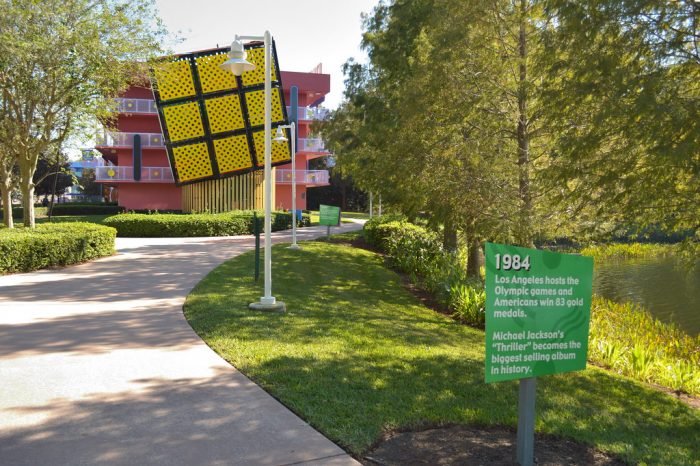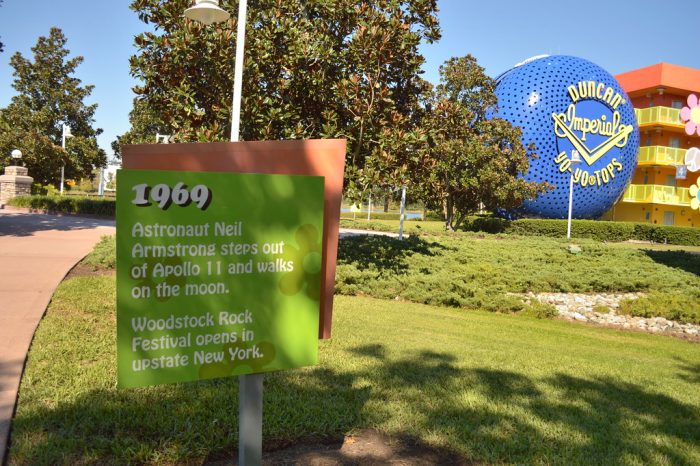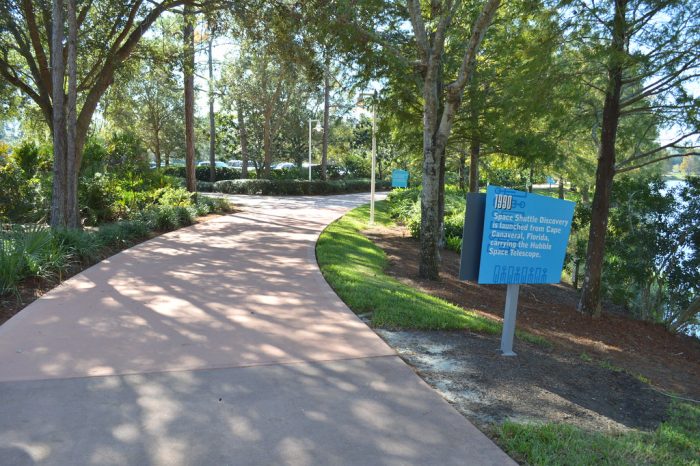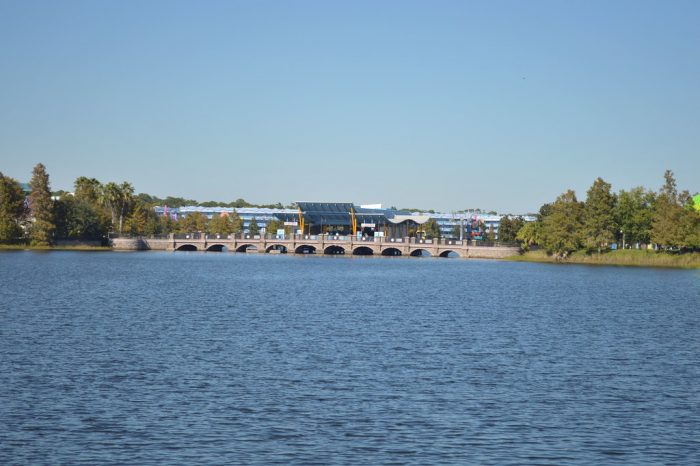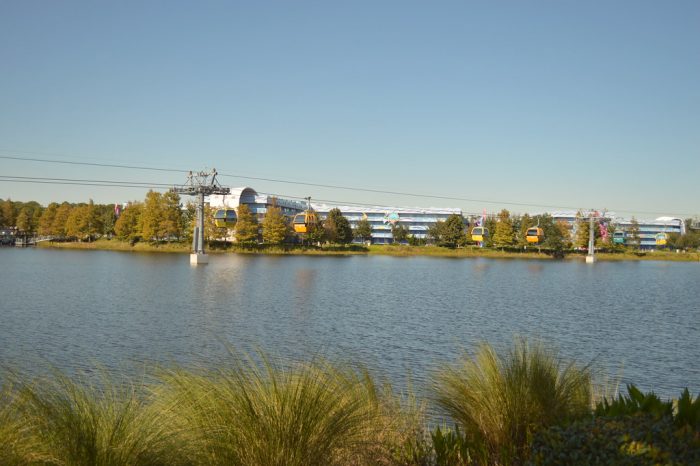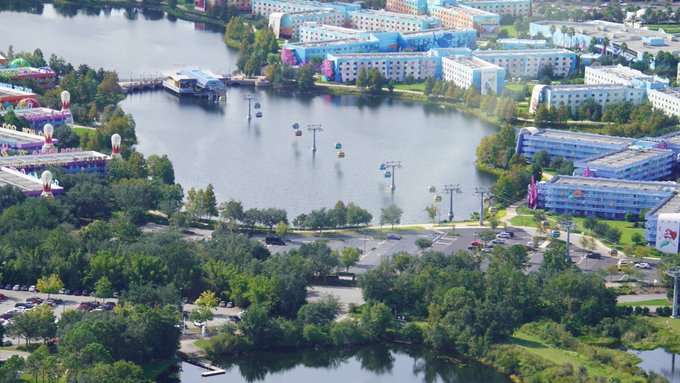 # 3 – Disney Skyliner
A huge game changer to Pop Century was added with the debut of the Disney Skyliner in 2019. Now guests can walk to Generation Gap bridge and hop on the Skyliner to the Caribbean Beach station where they can connect to either Epcot or Disney Hollywood Studios. Like the monorail, the Disney Skyliner is a method of transportation you just don't see at Disney's competitors. Not only is it efficient, it's fun! Kids will enjoy the various character wraps on the gondolas, while adults will enjoy the birds-eye view of Disney property (for the best views, ask the Cast Members if you can wait for an unwrapped gondola). The Skyliner also gives guests staying at a Value Resort like Pop the opportunity to take a quick ride over to Caribbean Beach and dine at at Centertown Market, Banana Cabana, or Sebastian's at Old Port Royale.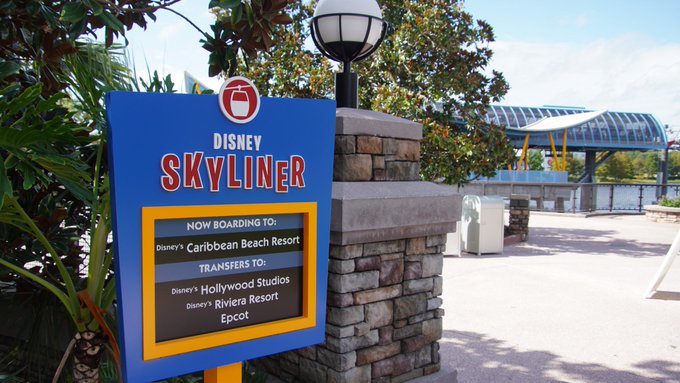 I personally love the aesthetics of the Pop Century/Art of Animation Skyliner station. It's whimsical and has a very artistic design.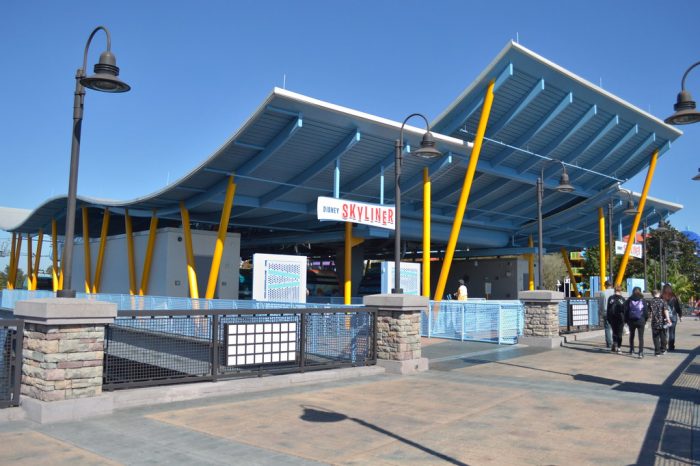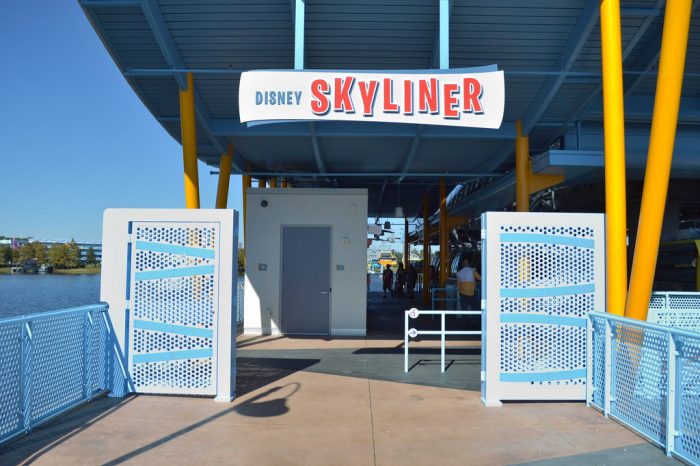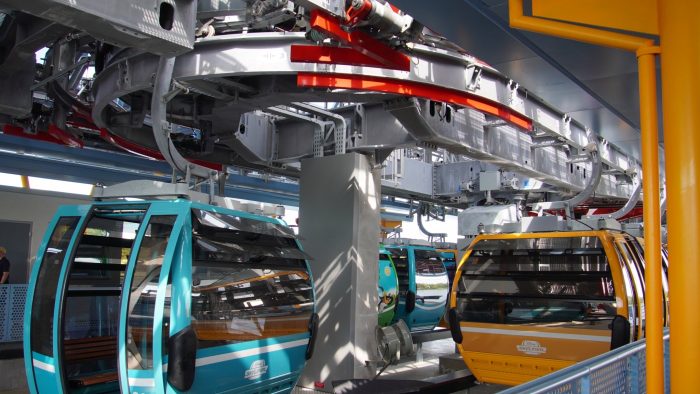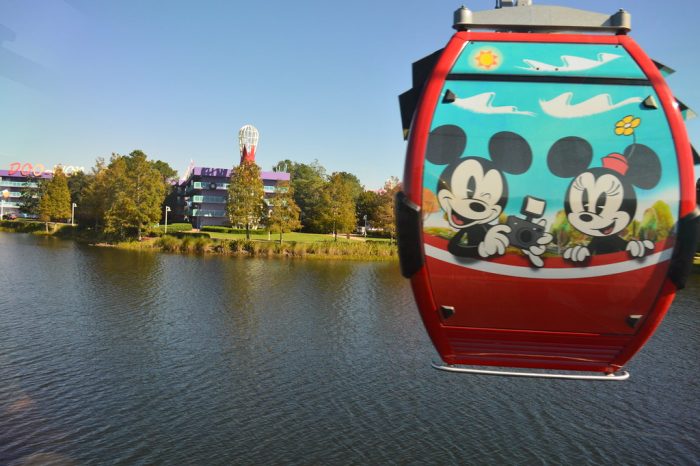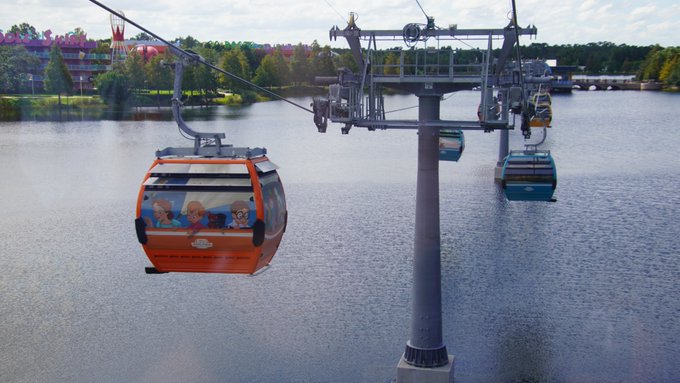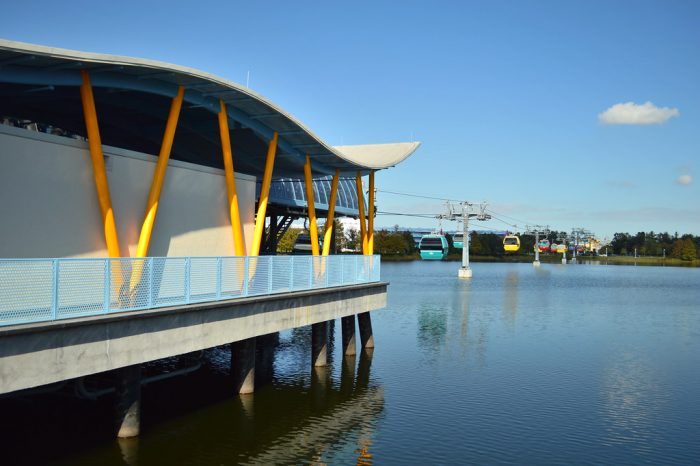 Once you exit the Skyliner, there is signage directing you where to go. For me personally, the Skyliner moved Pop Century from my lower tier of Disney Resorts right to the Tippy Top. As long as the weather is good, the Skyliner system is almost flawless and one of the most pleasurable ways to get across Disney property. The loading and unloading process is extremely efficient, and you get some amazing views of Walt Disney World you can't get anywhere else. THAT SAID, when the weather is not good the seams appear pretty fast.  On a recent trip we  were just about to board a Skyliner at Pop Century to make our way to DHS. Because of potential lightning in the area, the Skyliner was shut down. I totally get that. However, I then found out the hard way that – for whatever reason – Disney does not have a contingency plan to get extra busses to Pop Century or Art of Animation in what I believe most guests would believe is a timely manner. Unless you have your own vehicle, there is no way to get to any other area at Disney without a Disney bus (or paying for a ride share/taxi.) We waited 45 minutes for a bus to take us to DHS. That in and of itself isn't a tremendously large amount of time waiting in the theme park world, but you can imagine how frustrating that wait is when seeing dozens of busses come by during that time going to Animal Kingdom, Magic Kingdom, and Disney Springs, but none for EPCOT or DHS. For the life of me I can't figure out how this "flaw" wasn't fixed immediately in 2019 and is still happening today. For us it was just an inconvenience, but others waiting with us were stressed out that they were missing their ADR in DHS. With how time sensitive a WDW vacation has become with ADRs, Lightning Lanes, and more, there must be a more efficient solution to help POP/AoA guests when the Skyliner goes down.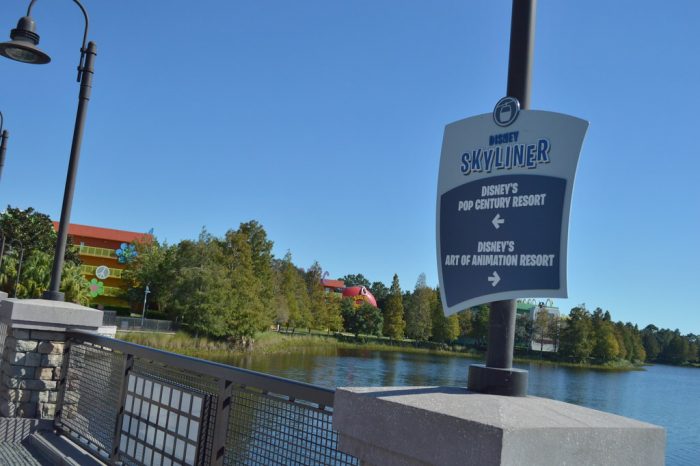 # 2 – The Rooms
As a general rule, I'm bewildered at how much both Disney and Universal are converting their hotels to look and feel the exact same as staying at hotel off-site (which of course will cost you much less). The trend towards a sterile, generic environment is just one I'm not a fan of when it comes to the theme parks. HOWEVER I'm going to eat a little crow here because while I'm not a huge fan of the fact there is minimal Disney theming in the room, the overhaul from several years ago at Pop Century is a HUGE improvement. When staying on vacation with your family, space can become a premium, and the rooms now have some great touches that add up. The bed in the room is on an elevated platform, allowing you to store stuff under it, and the Murphy bed folded up allows the room to have a table and frees up space for "activities."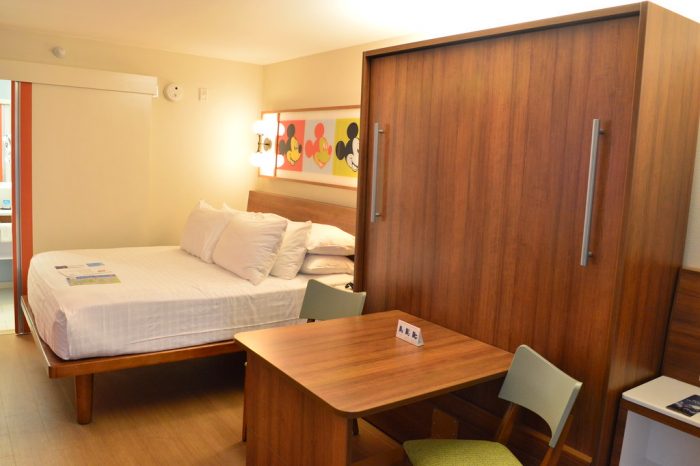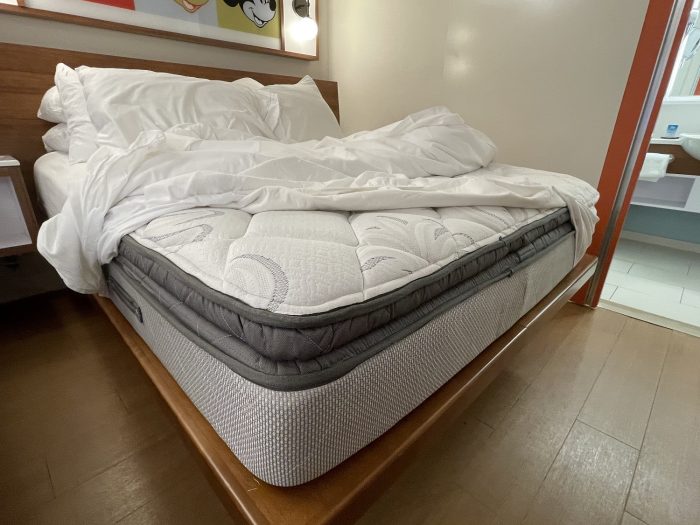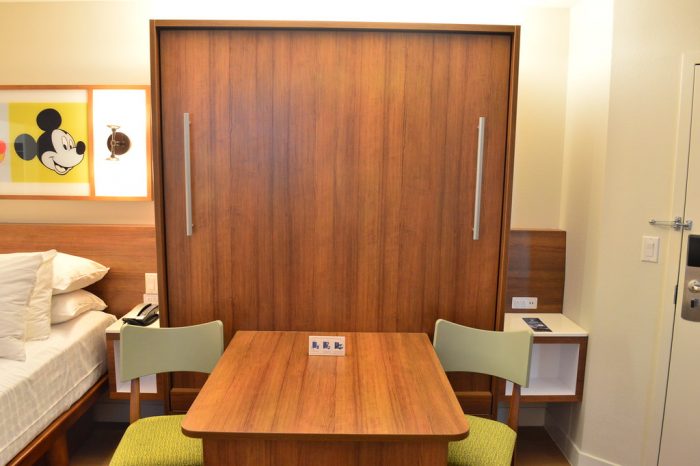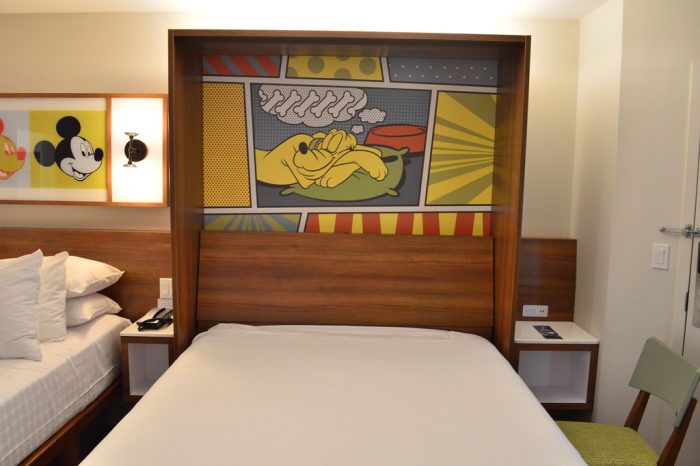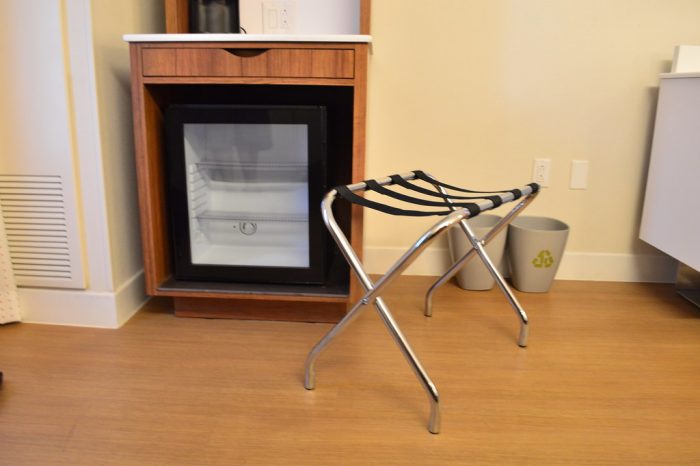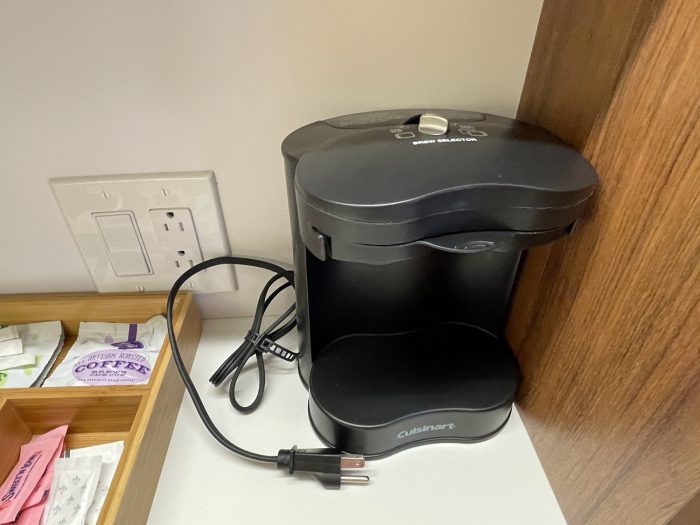 Was legitimately shocked to see WDW 50th Anniversary branded coffee selection in the room. Don't know how that one slipped by Chapek's gaze.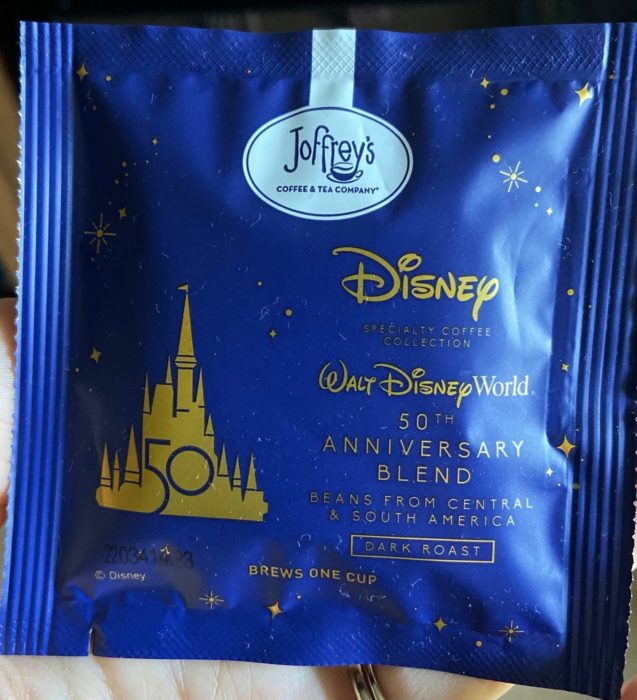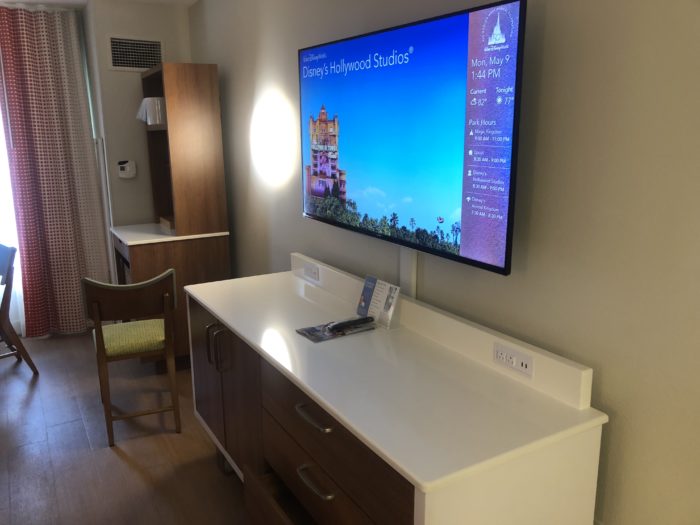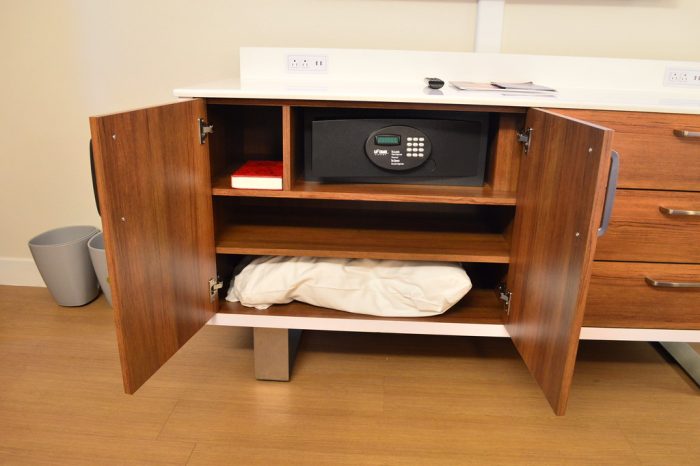 There are plenty of outlets in the room now, with several offering USB ports.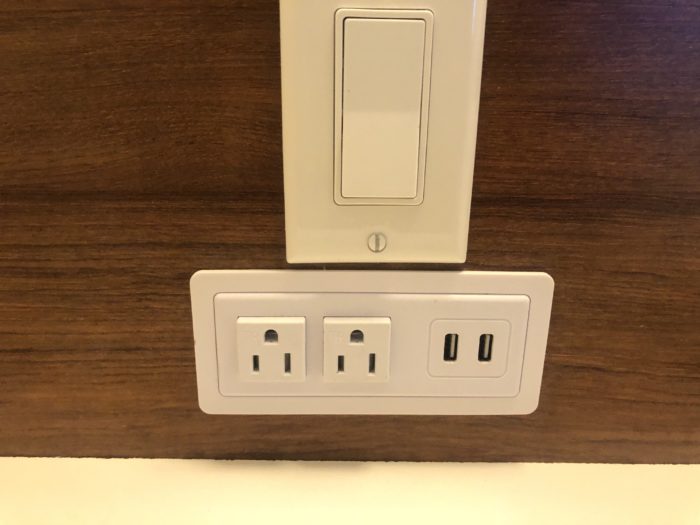 The bathroom area was fine for what it was.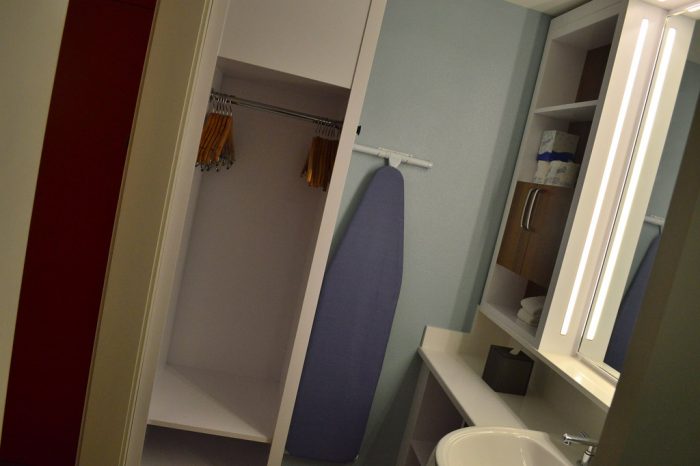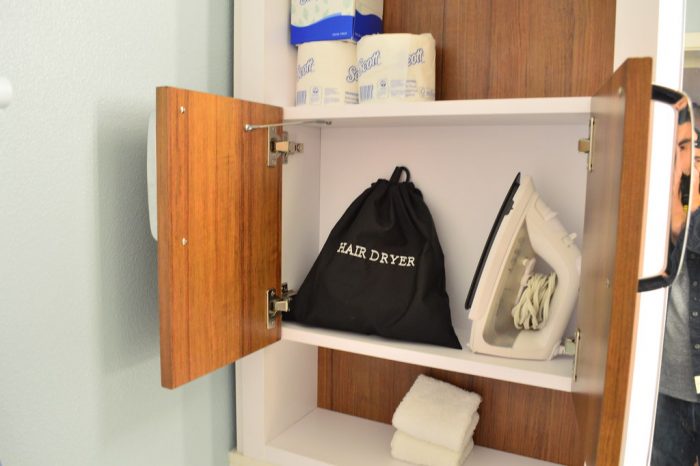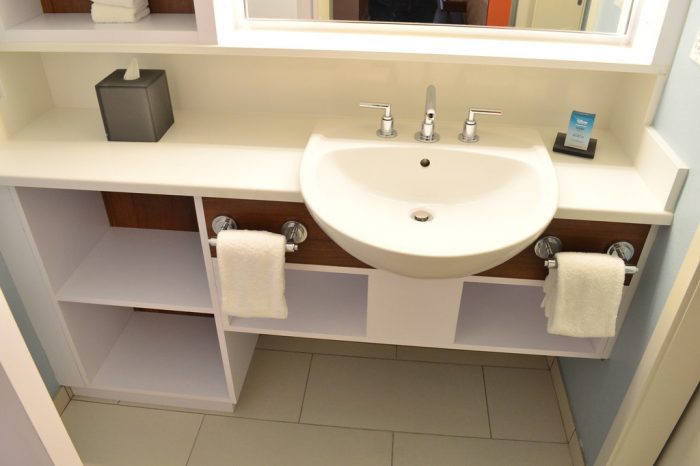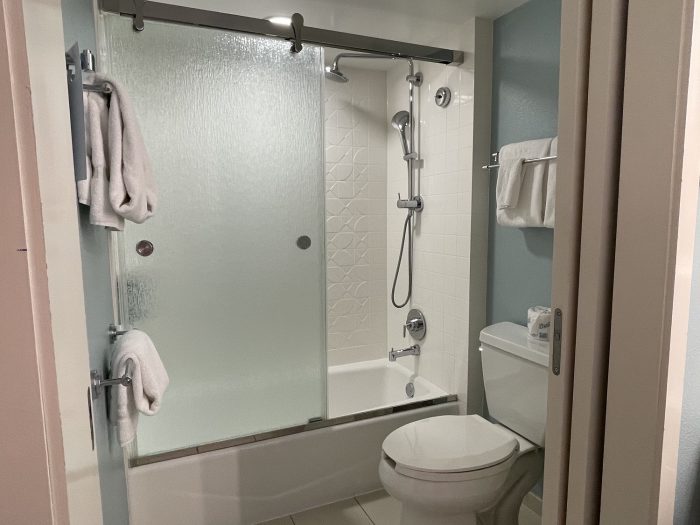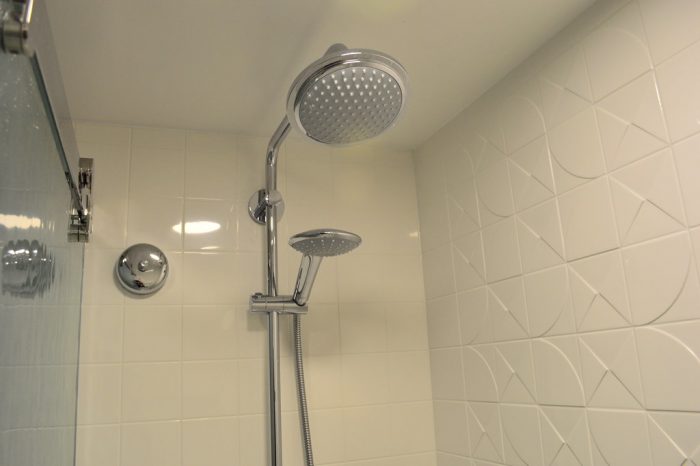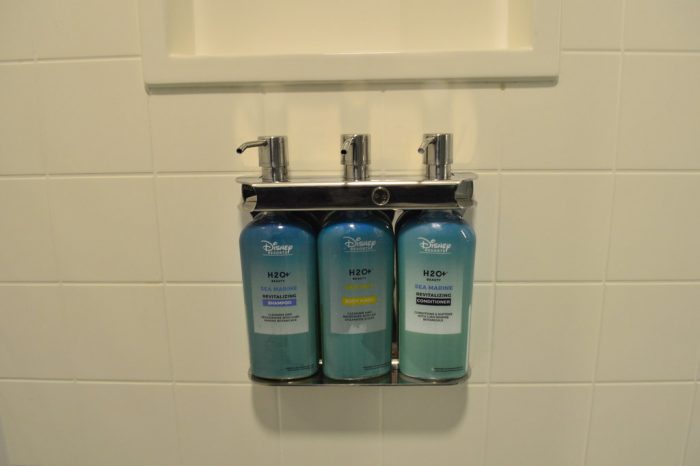 # 1 – Larger than Life Disney Characters
If you enjoy getting pictures of Disney characters, Pop Century just may be the resort for you. Not only is there a great photo-op with Goofy outside of Classic Hall, but you will also find characters such as Roger Rabbit and Baloo the Bear standing at almost four stories tall throughout the resort. For me, this is something that separates WDW from the much cheaper hotels you can find across Orlando and – especially when walking the resort with kids – it "feels" like Disney.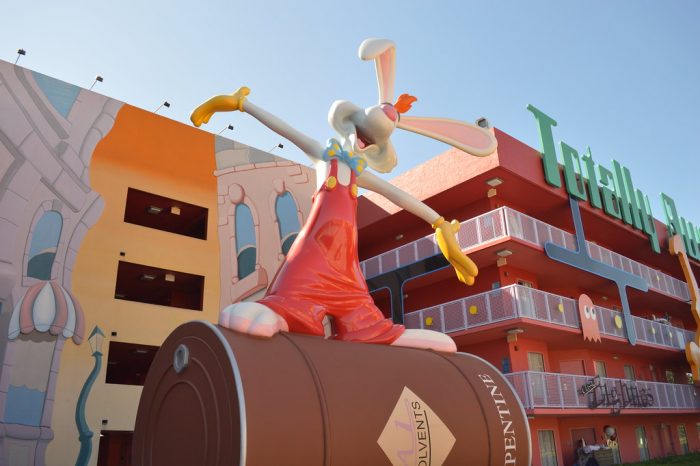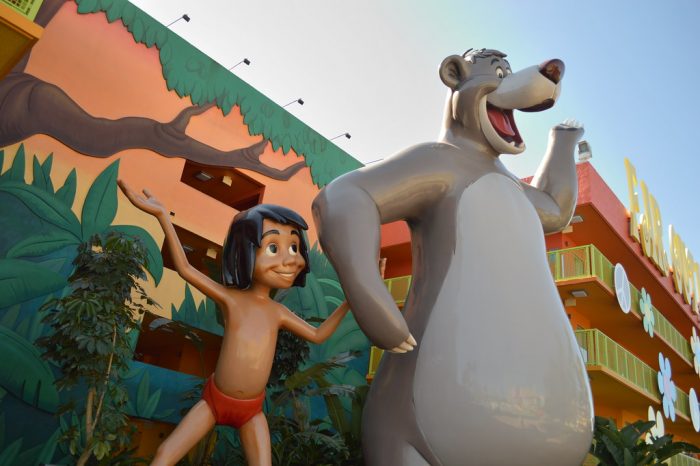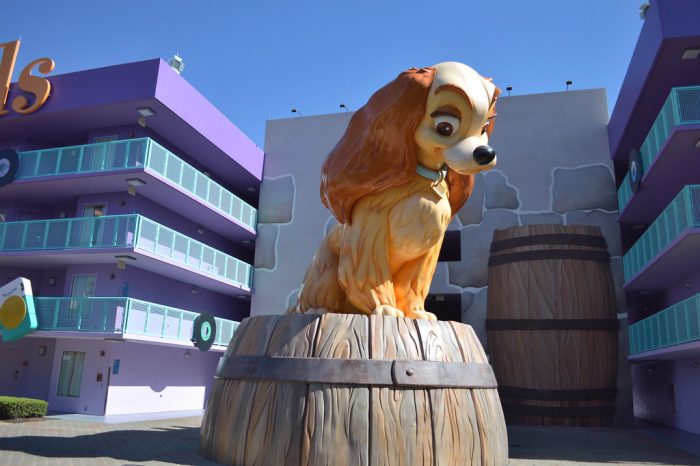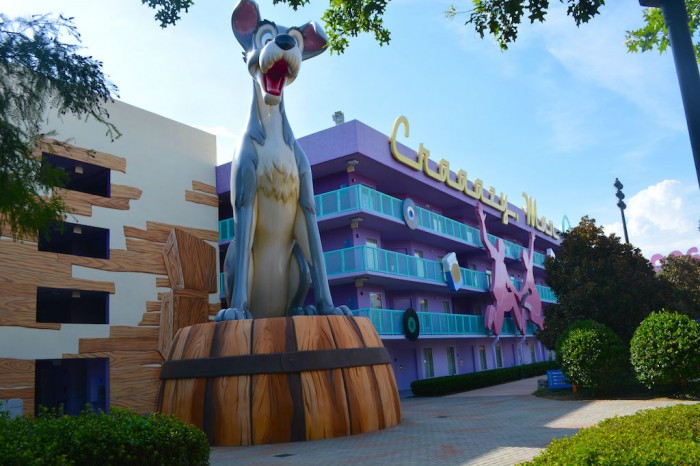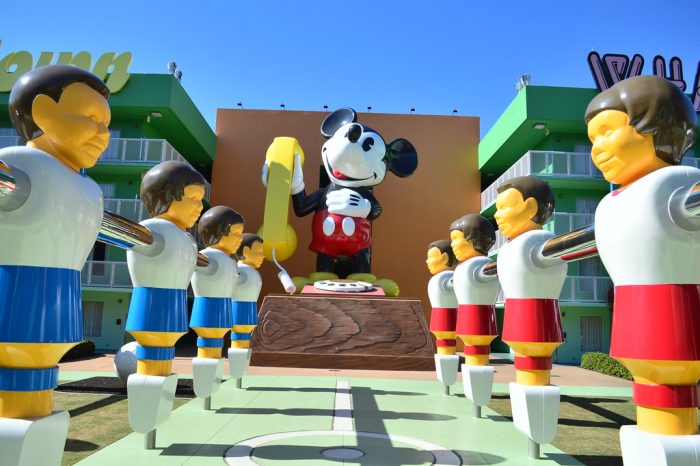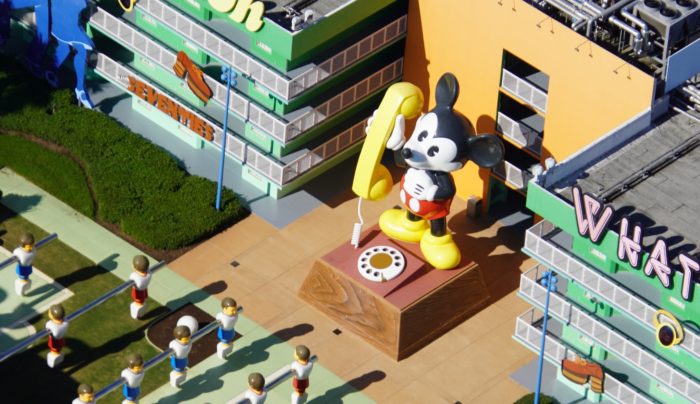 Larger Than Life EVERYTHING!!
You've seen the Disney characters, but throughout the resort there are also gigantic versions of various pop culture items from the 20th Century. Foosball players, a Big Wheel, a tub of Play-Doh, and even Mr. and Mrs. Potato Head are among the large icon figures you will discover in each wing. Across each building  you will also find phrases from each era along with various items, such as transistor radios and Pac-Man. The outside stairwells for each building are also covered by four story tall props including bowling pins, 8 track tapes, and yo-yos. The "90s" building has three different types of retro cell phones hiding stairs behind them (sorry kids, you can't send emojis or watch Tik Toks from any of them).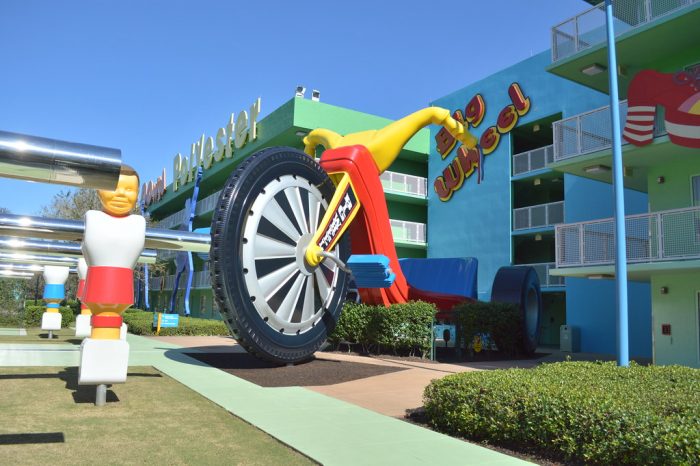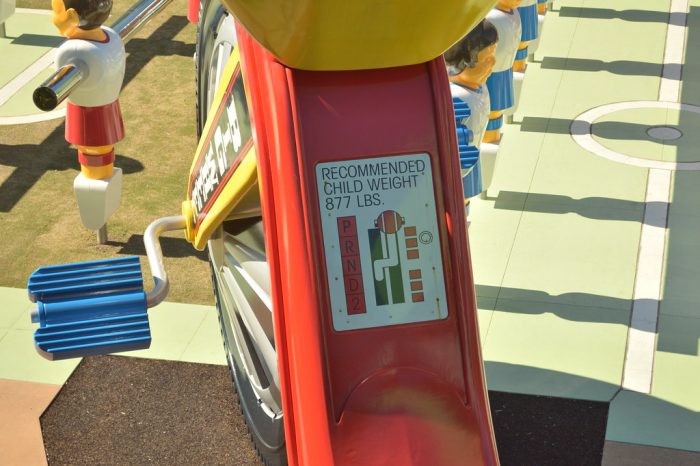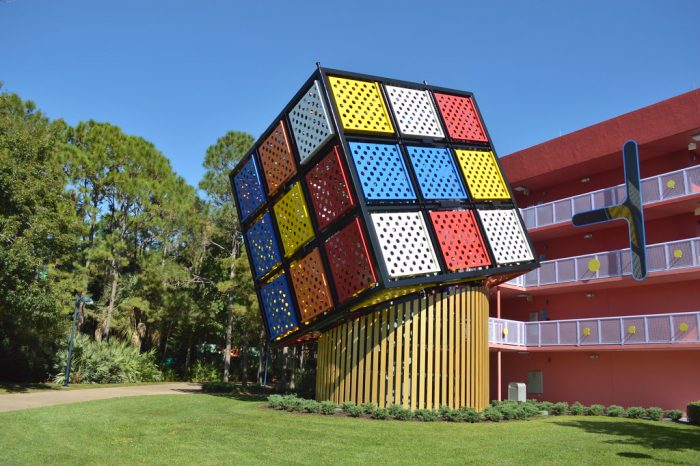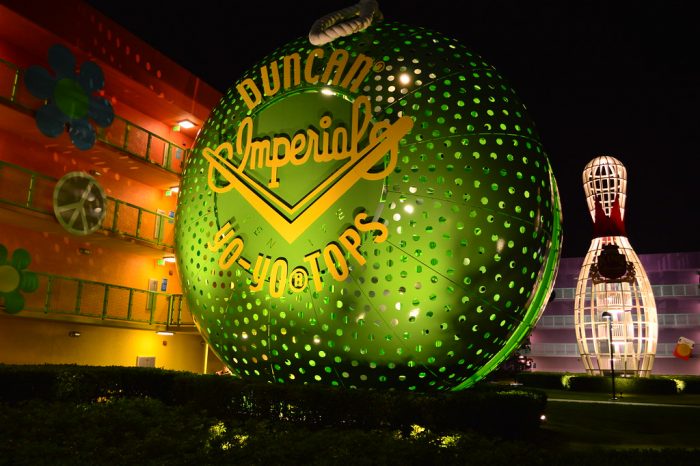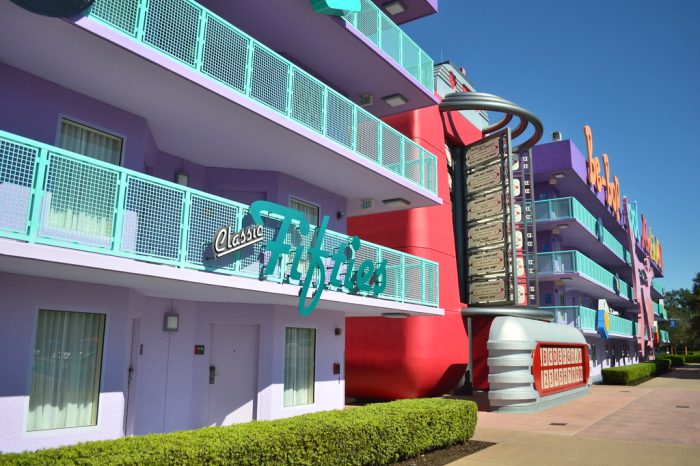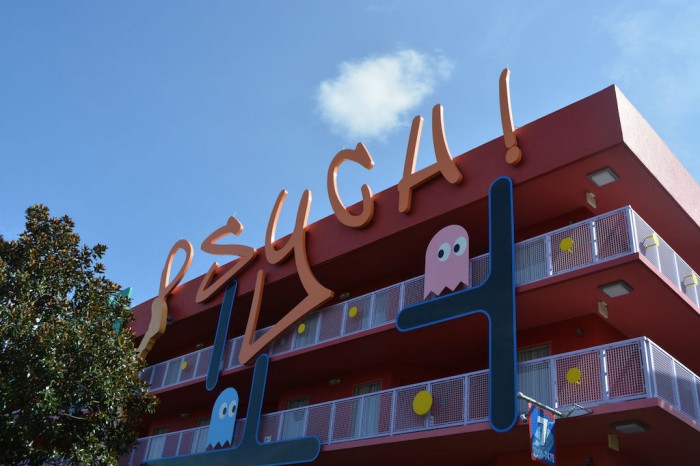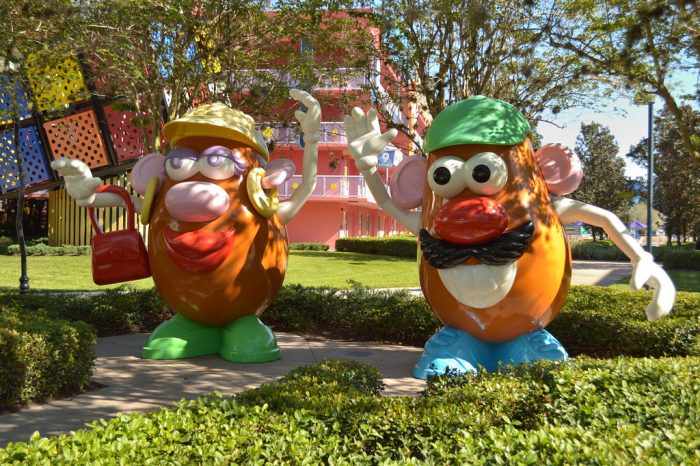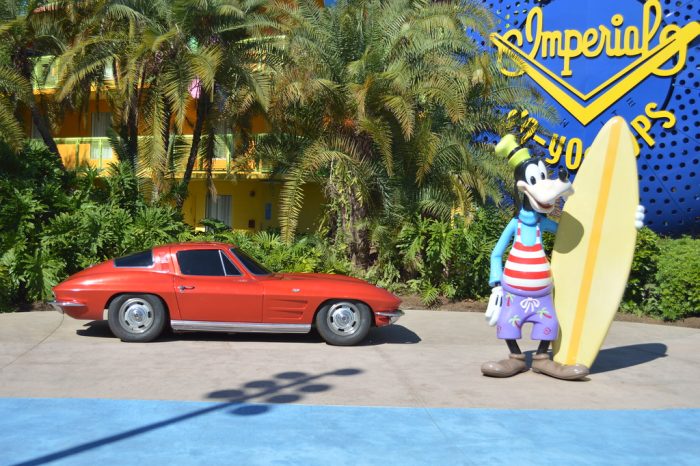 What do kids love even more than photo-ops with characters? POOLS. Pop Century has three pools. The largest of which is called The Hippy Dippy Pool and is located right behind Classic Hall.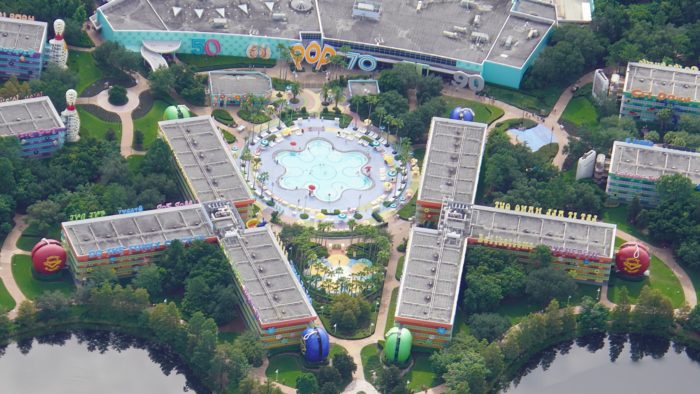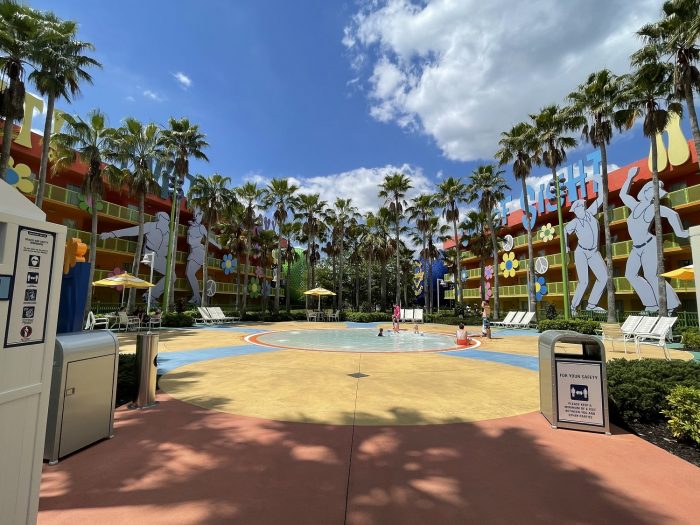 A pool in the 50s era of Pop Century is shaped like bowling pin.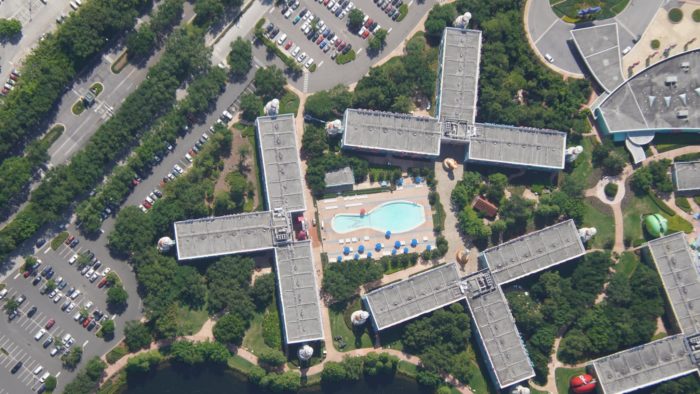 The computer pool is located in the 90s era of Pop Century.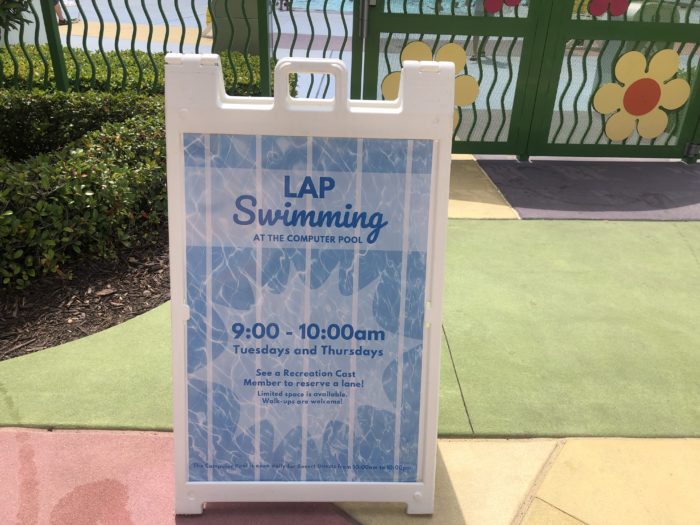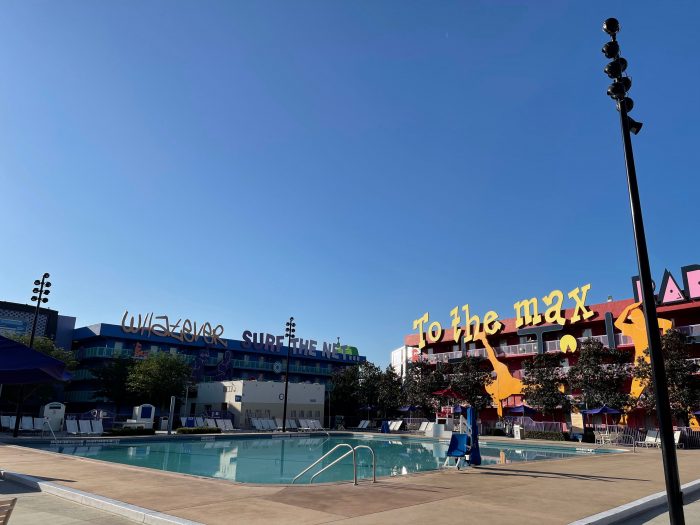 HONORABLE MENTION – Petals Pool Bar
We can't close this article with me wanting to pop an entire bottle of Xanax thinking about all the current Everything Pop food options, so instead we'll head outside the Hippy Dippy Pool and take a quick at one of the more charming Disney pool bars, PETALS.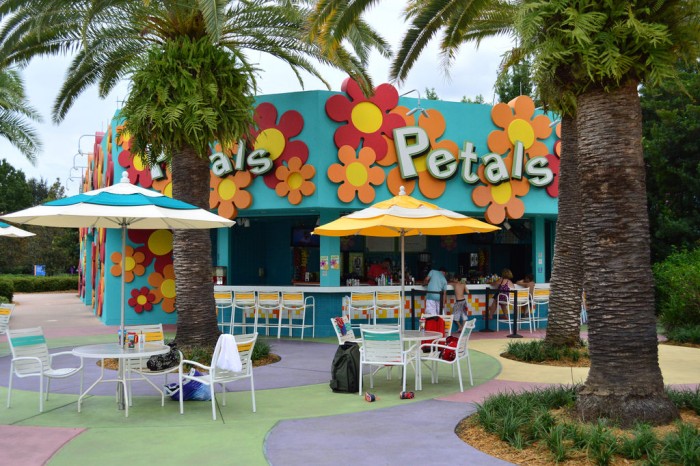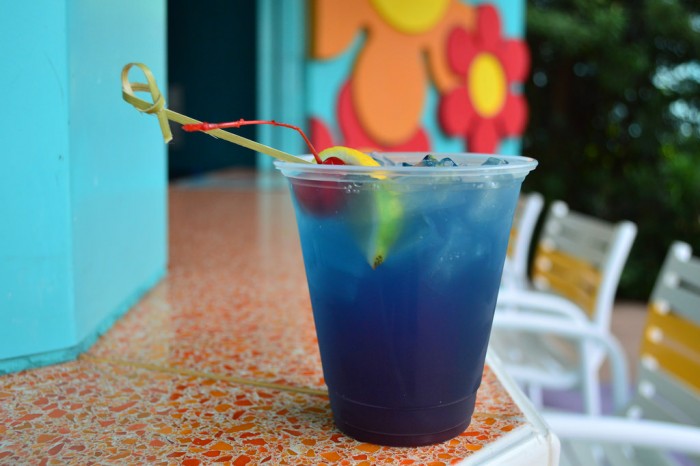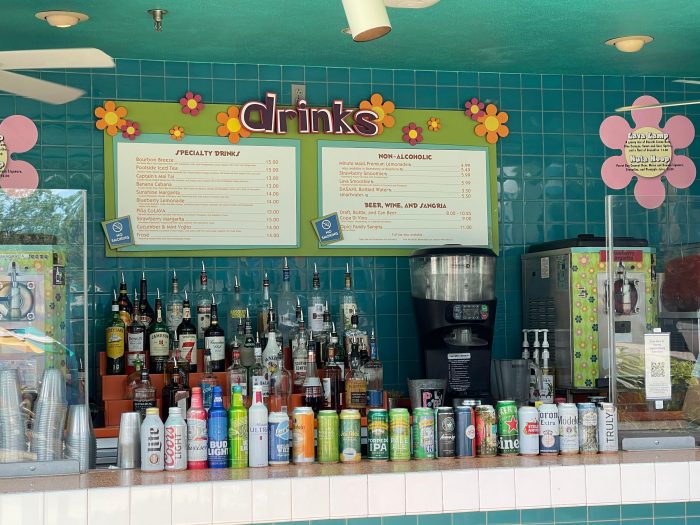 On a recent trip, Petals was offering these Pop Century branded coozies which "snapped" around your drink.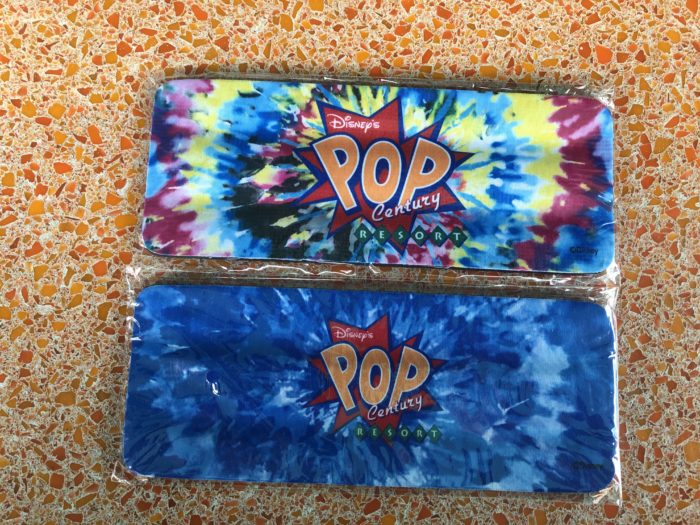 Like I wasn't going to get this!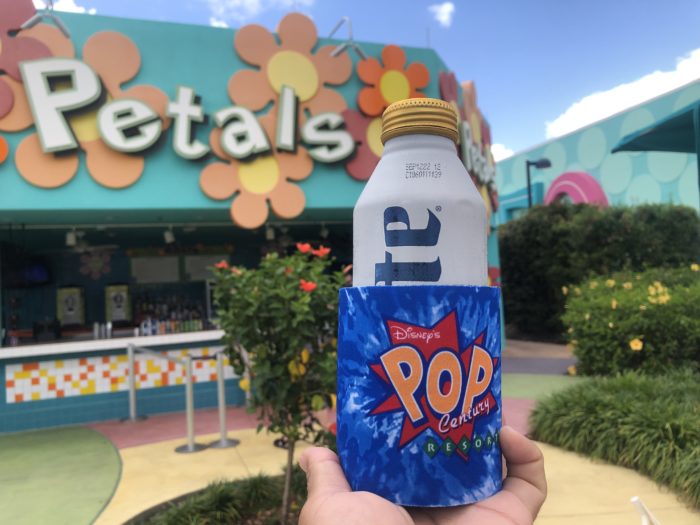 So there you have it: The SATURDAY SIX Looks at Disney's POP CENTURY RESORT! See you next weekend for the latest installment of the SATURDAY SIX, where we'll look at something fun from the world of Disney and Universal. If you enjoyed yourself, be sure to check out the THEME PARK ENJOYMENT INDEX, giving a monthly recap of all the theme park news you need to know (and a lot more you don't need to know, but we're gonna tell you anyway). You can also follow Your Humble Author on Twitter (@derekburgan).
If you enjoyed this article, you will surely like the following: 
SATURDAY SIX Presents: The Disney Signage Hall of Shame
SATURDAY SIX Presents: The Disney Food Hall of Shame
SATURDAY SIX: Tribute to Josh easyWDW
Special Thanks to The Elite Brandon Glover, Digital Maestro Scott Walker, the bio-est of all reconstructs @bioreconstruct, Captain Cruiseline Scott Sanders of the world famous Disney Cruise Line Blog, my personal protege Hunter "Elvey" Underwood, artist @SonderQuest, the mighty maven of merchandise Hedgehog's Corner, the SAT SIX Fun Squad of Parkscope Joe and "the Dadalorian" Nick, hot shot Michael Carelli, charter member of the Universal Four @Nitro230, the permit princess Alicia Stella, master cartographer Tommy Hawkins, and Hermione Granger's tutor Megan Stump for their invaluable assistance with this article. Absolutely no help was added by SeaWorld Influencer @SuperWeenieHtJr. The SAT SIX is inspired each week by goofballs Aengus Mackenzie and LitemAndHyde and you Potterheads will  enjoy Meg's other blog work over at the Central Florida Slug Club.