REVIEW – La Cava del Tequila's NEW Tomato Margarita Is Not What You Expect
If you're ready to expand your horizons and explore the fascinating world of tequila and mezcal, La Cava del Tequila at EPCOT is the place to be. Tucked inside what used to be a merchandise shop in the Mexico Pavilion, La Cava is an intimate, dimly lit tequila bar that beckons to be explored. The staff at La Cava hail from Mexico, many from Tequila itself. And their latest creation is creating quite the buzz.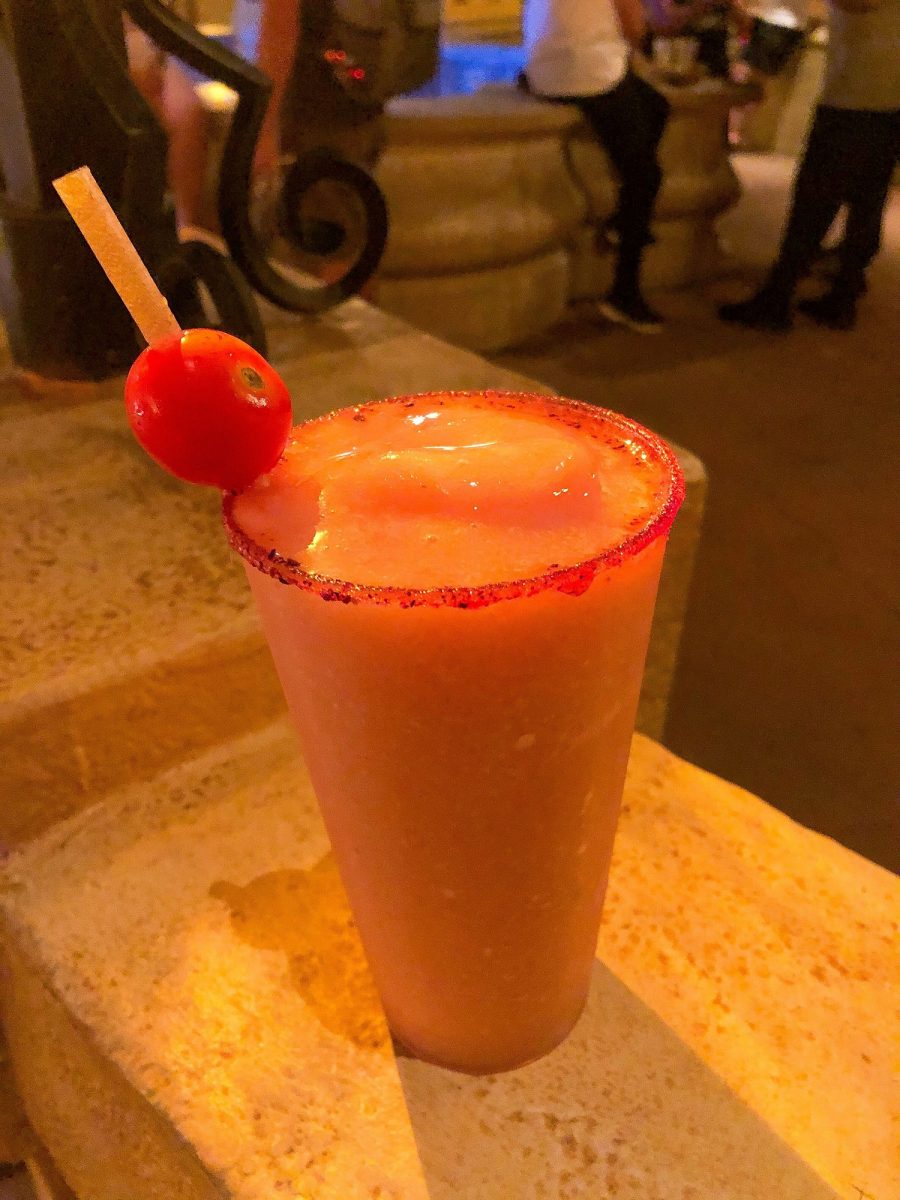 For months tequila fans have been asking the staff at La Cava if they would offer a margarita with the new tequila brought to market by Dwayne "The Rock" Johnson. La Cava has a history of featuring specialty drinks and tequilas from celebrities. There's a margarita from Neil Patrick Harris who is a self-proclaimed fan of La Cava. Currently, La Cava only serves their margaritas to-go; the seating area is not available as a safety precaution. Still, you don't want to pass up a chance to enjoy the delicious margaritas here. Our readers have given La Cava del Tequila a 94% thumbs up rating, and it is ranked number 11 out of 58 lounges at Walt Disney World.
The new Tomato Margarita is made with Teremana Tequila, tomatoes, agave, lime juice, and a hint of watermelon. Teremana is a somewhat high-end tequila, though not unattainable. It is said to be extremely smooth, with bright citrus notes. This quality tequila, blended with fresh ingredients fetches a $19.00 price tag. La Cava's margaritas are generally $3-$4 more than the average Disney cocktail.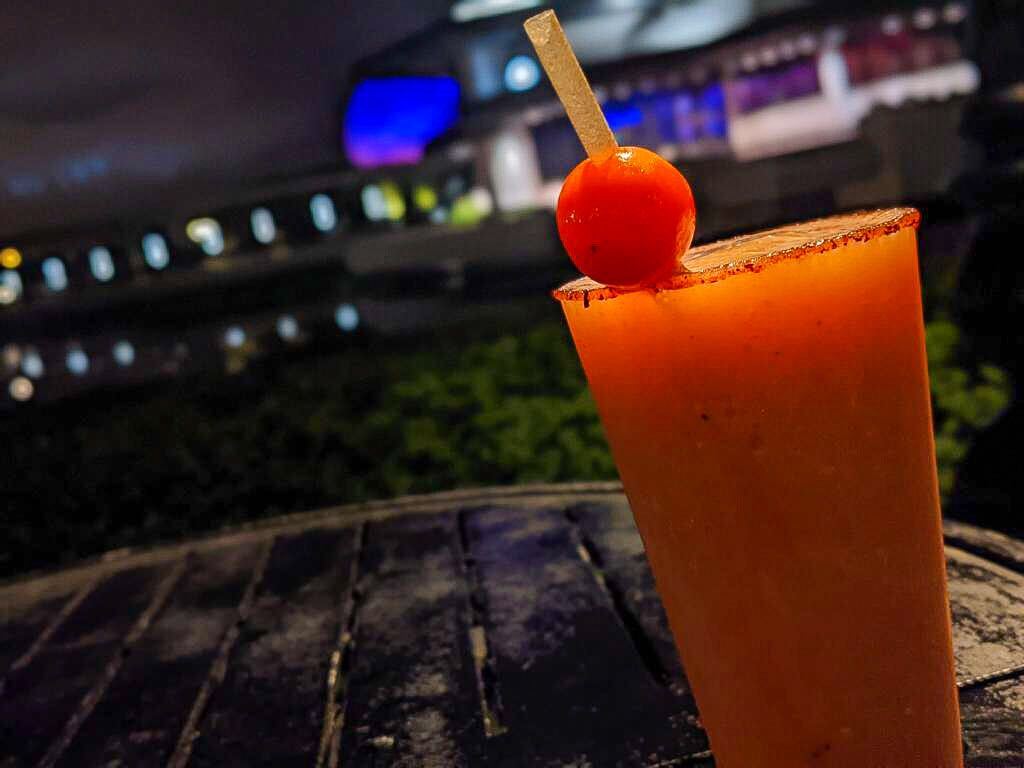 Now, you might be thinking this could be like a not-spicy Bloody Mary perhaps, at least that's what I thought. But reports from our field team indicate it is a slightly sweet, refreshing, and delicious frozen margarita. You do not necessarily need to be a fan of tomatoes to enjoy the Tomato Margarita. It's a great blend of vibrant flavors. Could this newcomer dethrone the popular Avocado Margarita? Perhaps – after all it does have the appeal of sounding like a weird combination, but surprisingly pulls through and delivers.
Have you been to La Cava del Tequila? Do you have a favorite margarita or tequila to order there?