REVIEW – Don't Forget About Cake Slices at Gideon's Bakehouse at Disney Springs
Everyone is raving about the cookies from Gideon's Bakehouse. But what about their incredible cake slices? Our team had the sweet job of selecting three different slices of cakes to test out. We had a tough time deciding which we like better, the cake or the cookies. Read on and maybe you can decide for yourself.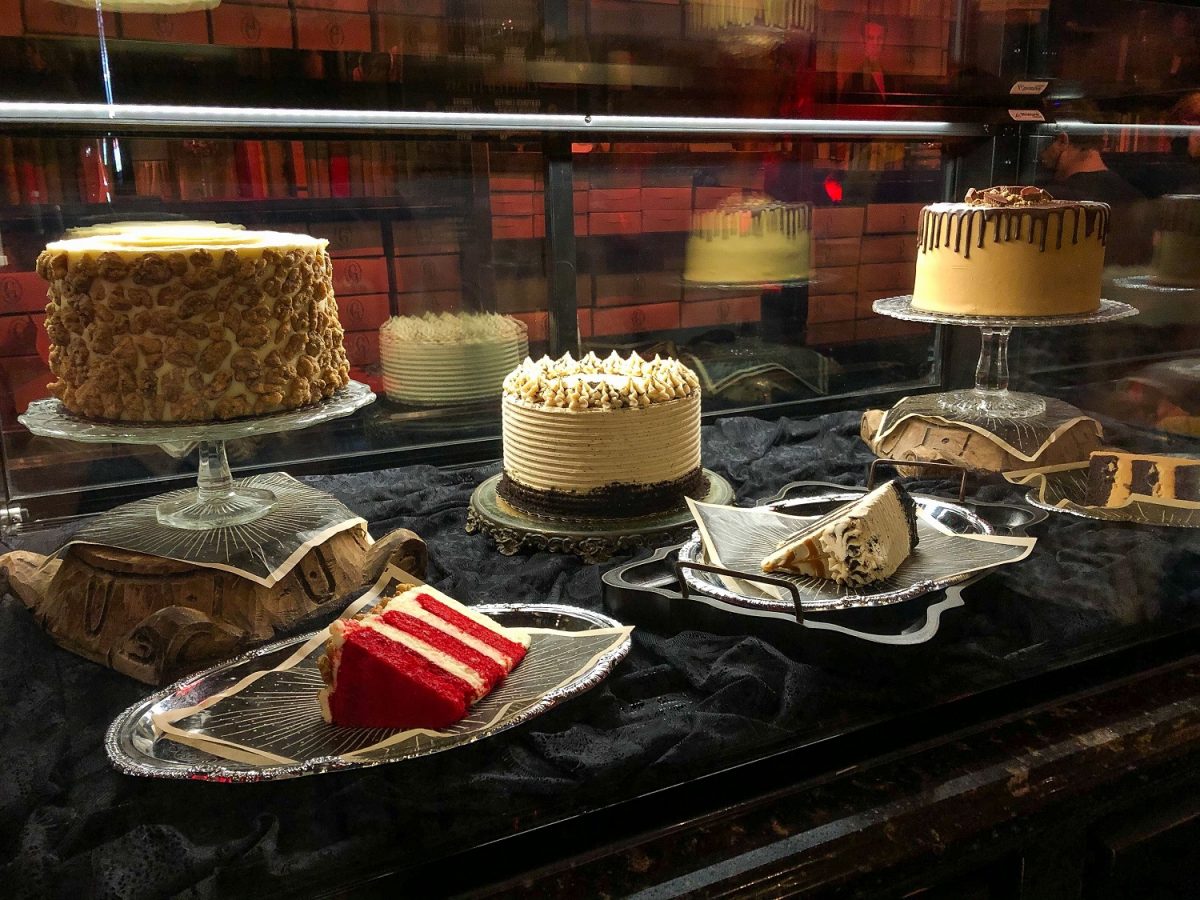 This local bakery's original location at East End Market opened in 2016, and usually sells out of its specialty cookies and cake slices on weekends and special occasions. Now at Disney Springs, Gideon's Bakehouse has a larger interior and a more elaborately themed space. Gideon's Bakehouse likes to say they were established in 1898. The story goes they purchased what they thought was an old family cookbook, but instead uncovered a diary of a boy named Gideon who dreamed of having his own bakery.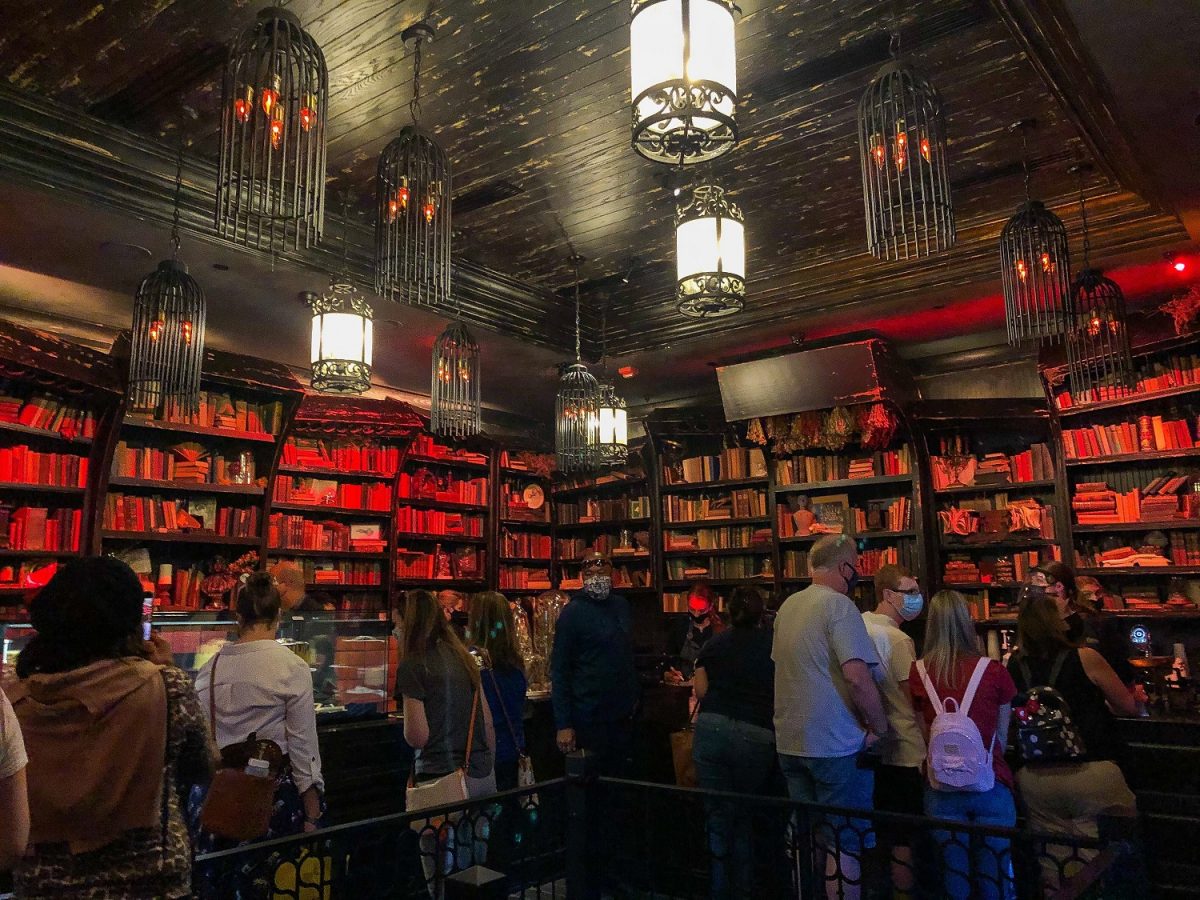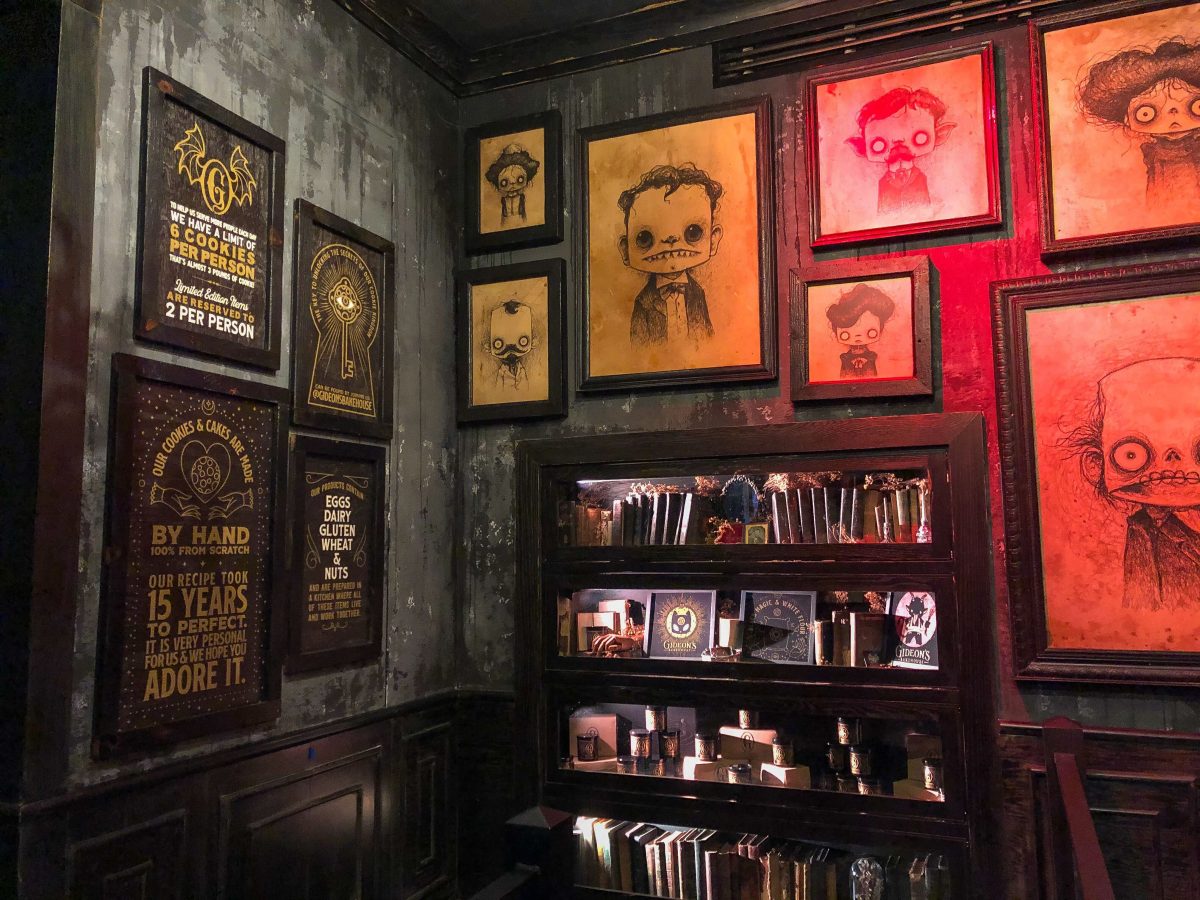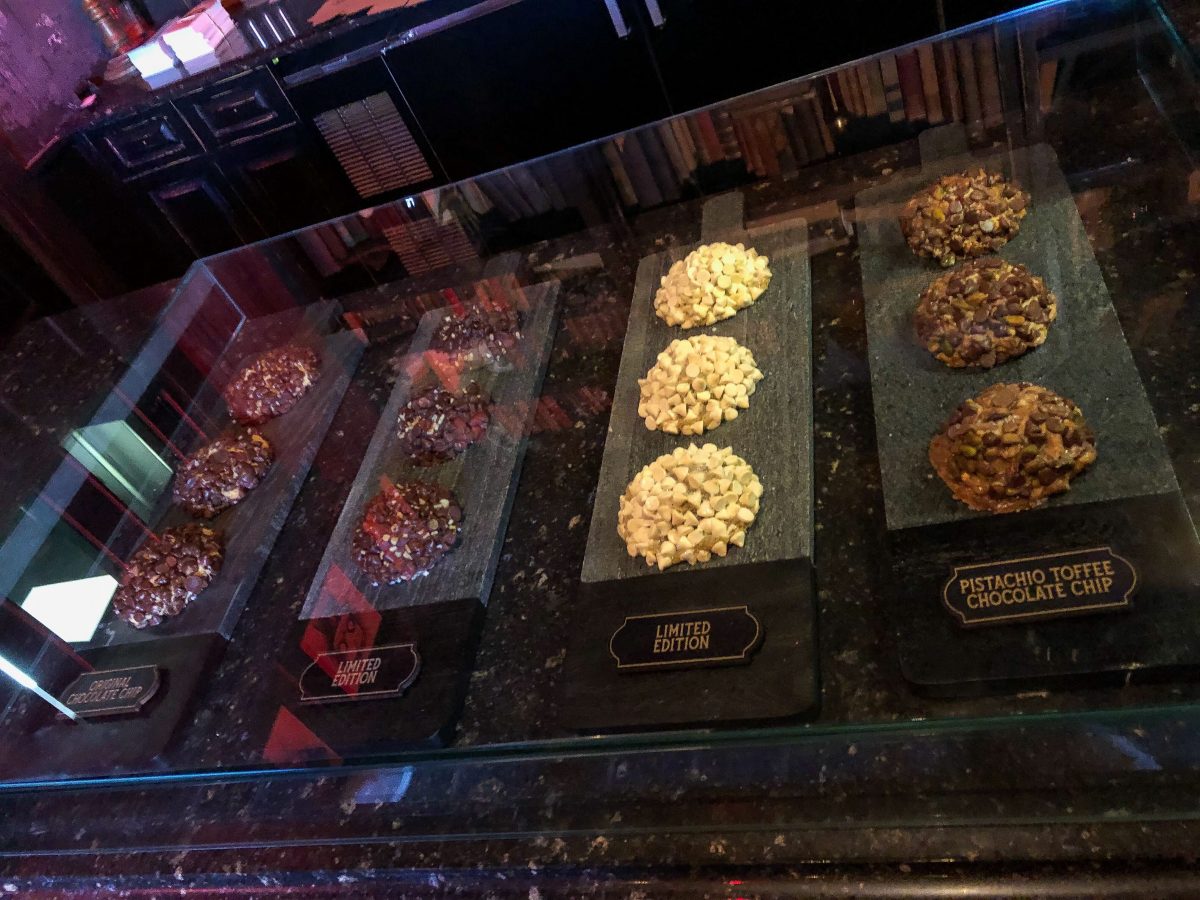 Gideon's original location and the branding on its website and packaging is inspired by the Victorian era, with some macabre undertones. This new Disney Springs space takes that theme to the next level. This is Disney property after all. Fans of The Haunted Mansion as well as the world of Harry Potter will enjoy the atmosphere.
Now, let's get to the cakes. Every day Gideon's presents a new selection of cake slices. Some of staple flavors, and others are fun experiments for the staff. Currently, the Disney Springs location does not offer entire cakes for pre-order, which is only available at the original East End Market location. Here's the three flavors cake slices our team picked up and devoured at home:
True Red Velvet
Chocolate Peanut Butter
Special Double Frosted Caramel Mocha Chocolate Cake
We'll start with the True Red Velvet as it is one of the few standard flavors. This cake is a beacon of hope for Red Velvet cake lovers. Nowadays Red Velvet tends to be chocolate cake with red food dye. But that's not what Red Velvet is meant to be. This True Red Velvet is dense buttermilk cake with rich cream cheese frosting. The candied walnuts add a delightful crunch. This is truly a special cake and one that makes Gideon's Bakehouse standout even more than it already does.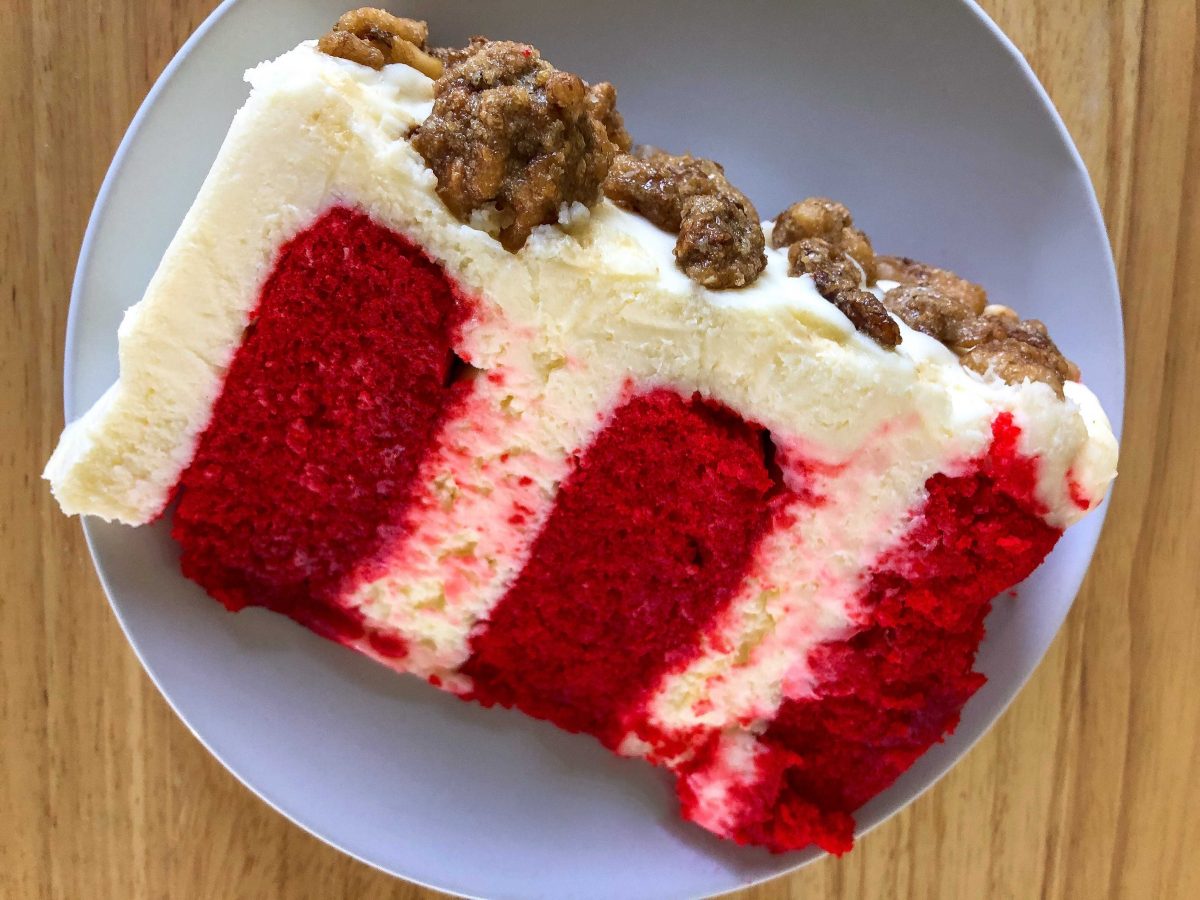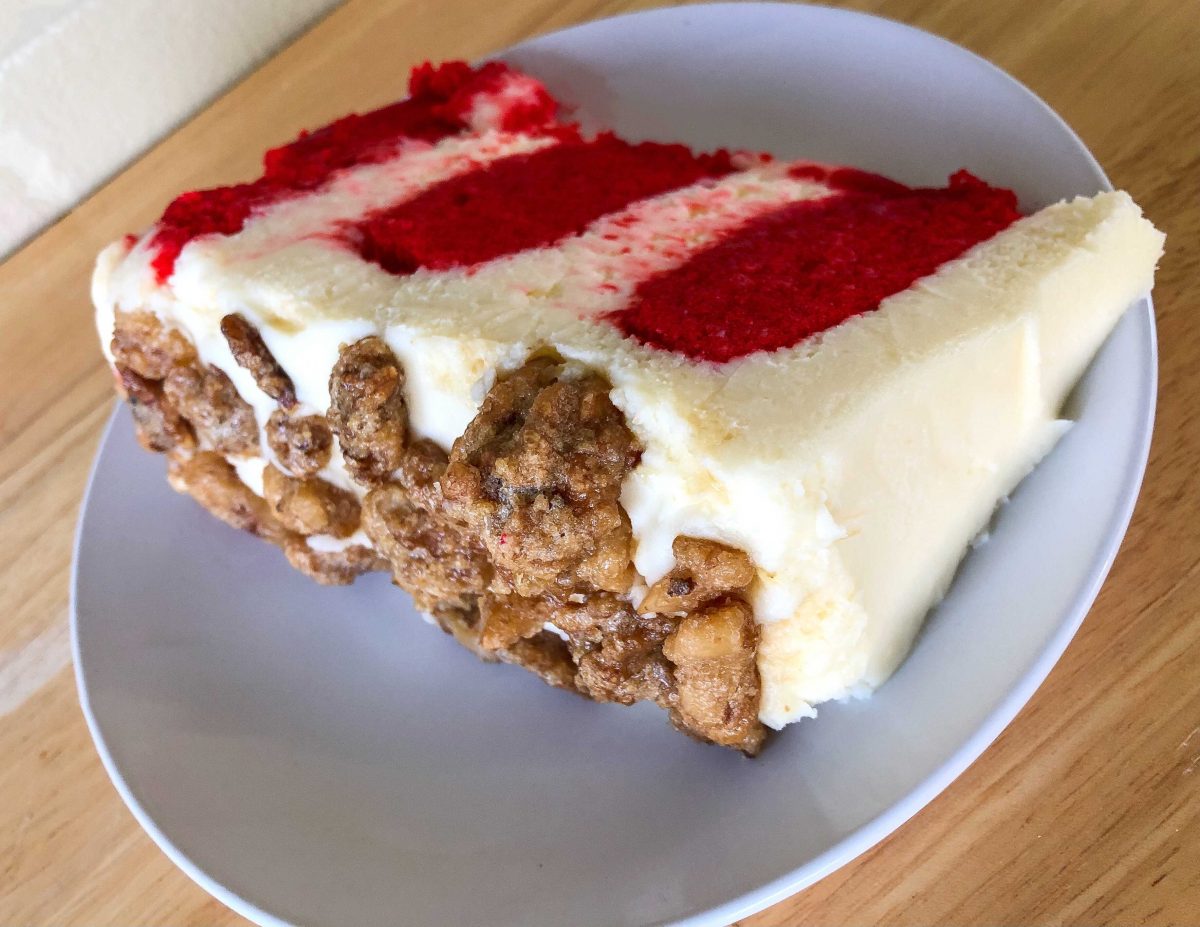 The Chocolate Peanut Butter is a comfort food classic. Dense chocolate cake is enrobed in thick, sugary peanut butter frosting. It's a simple cake, but it is executed near perfection. The True Red Velvet is our favorite between these two, but anyone who loves the pairing of chocolate and peanut butter will find this cake irresistible.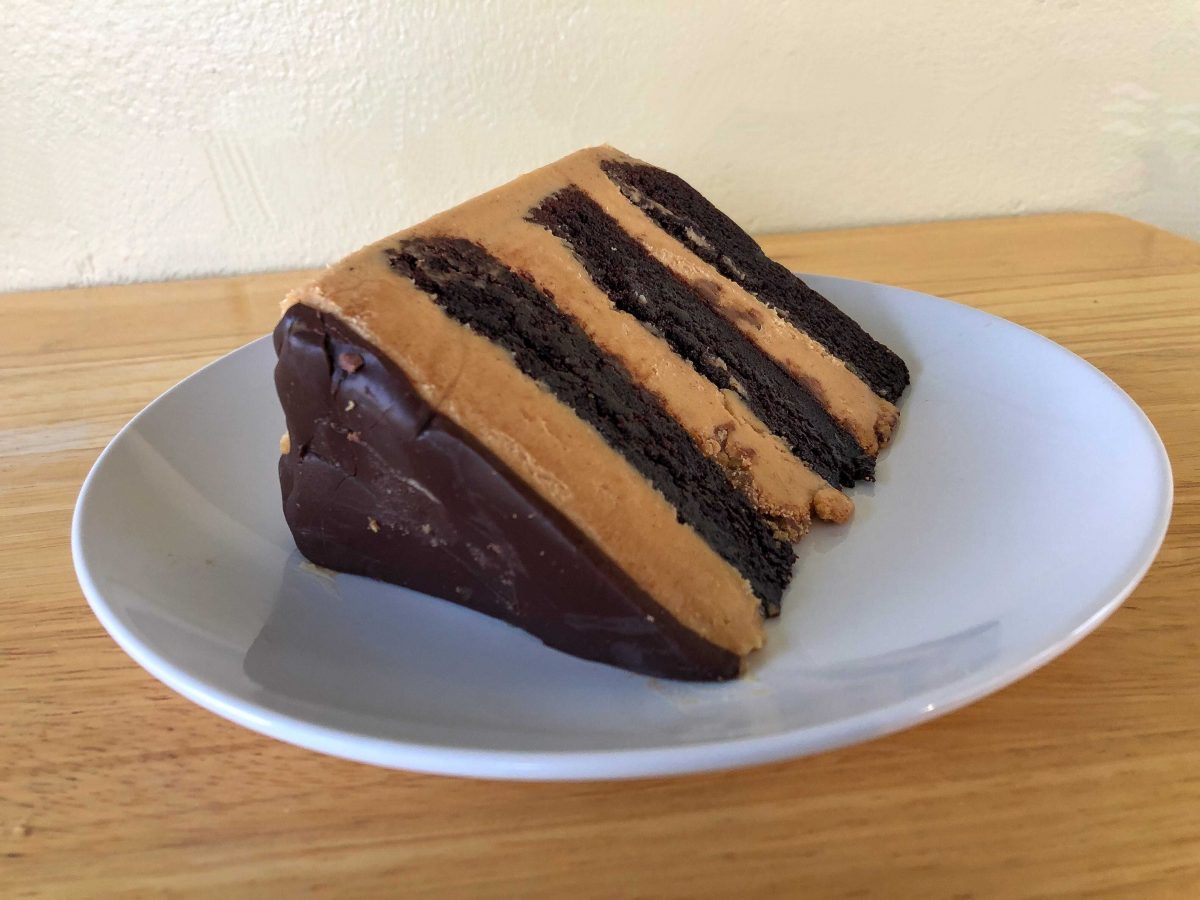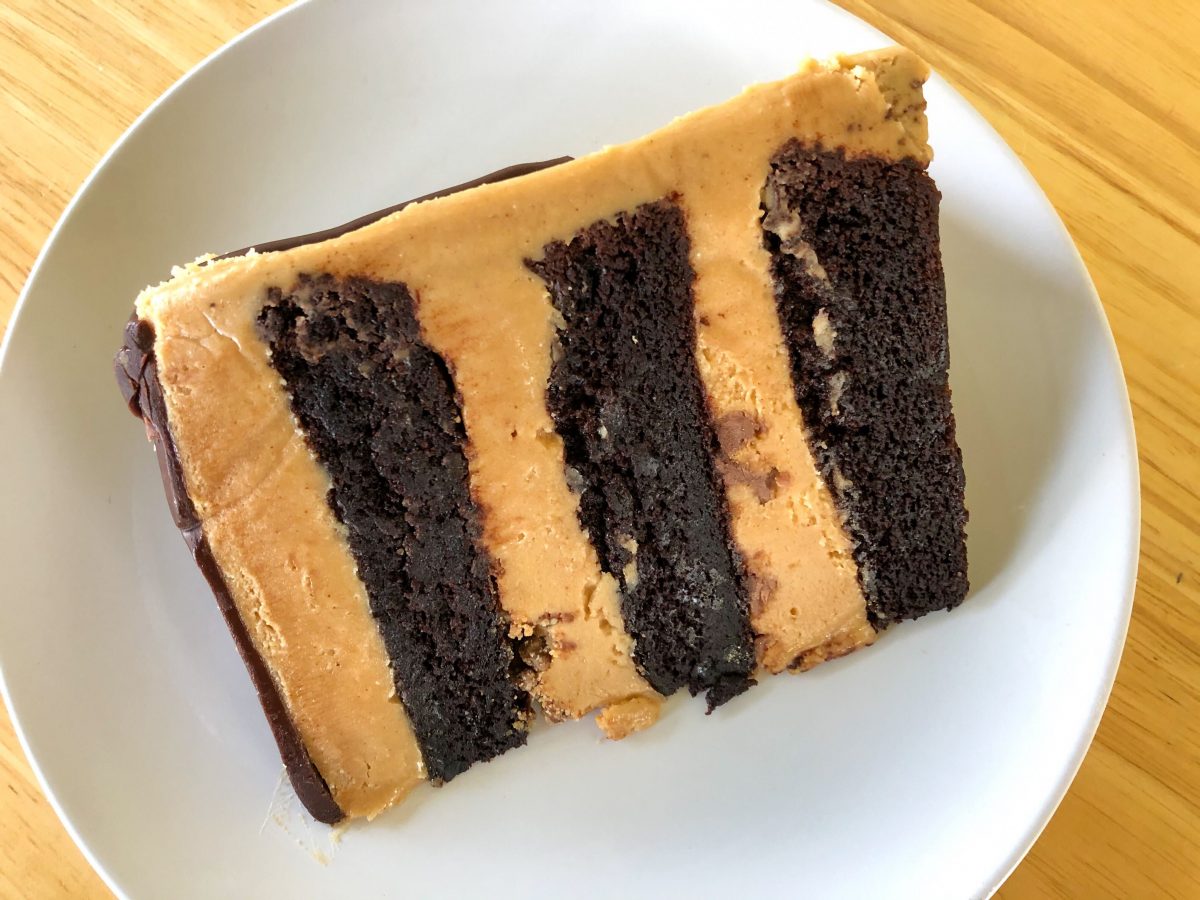 Finally, we picked up a special slice that is described as "we were just having some fun with this one." The Double Frosted Caramel Mocha Chocolate Cake is a delightful surprise. The chocolate and coffee flavor dance together without overpowering each other. The caramel adds a lovely sweetness and is a nice touch without taking over. If Gideon's other special, just-for-fun slices are as good as this one we're ready and willing to try them all.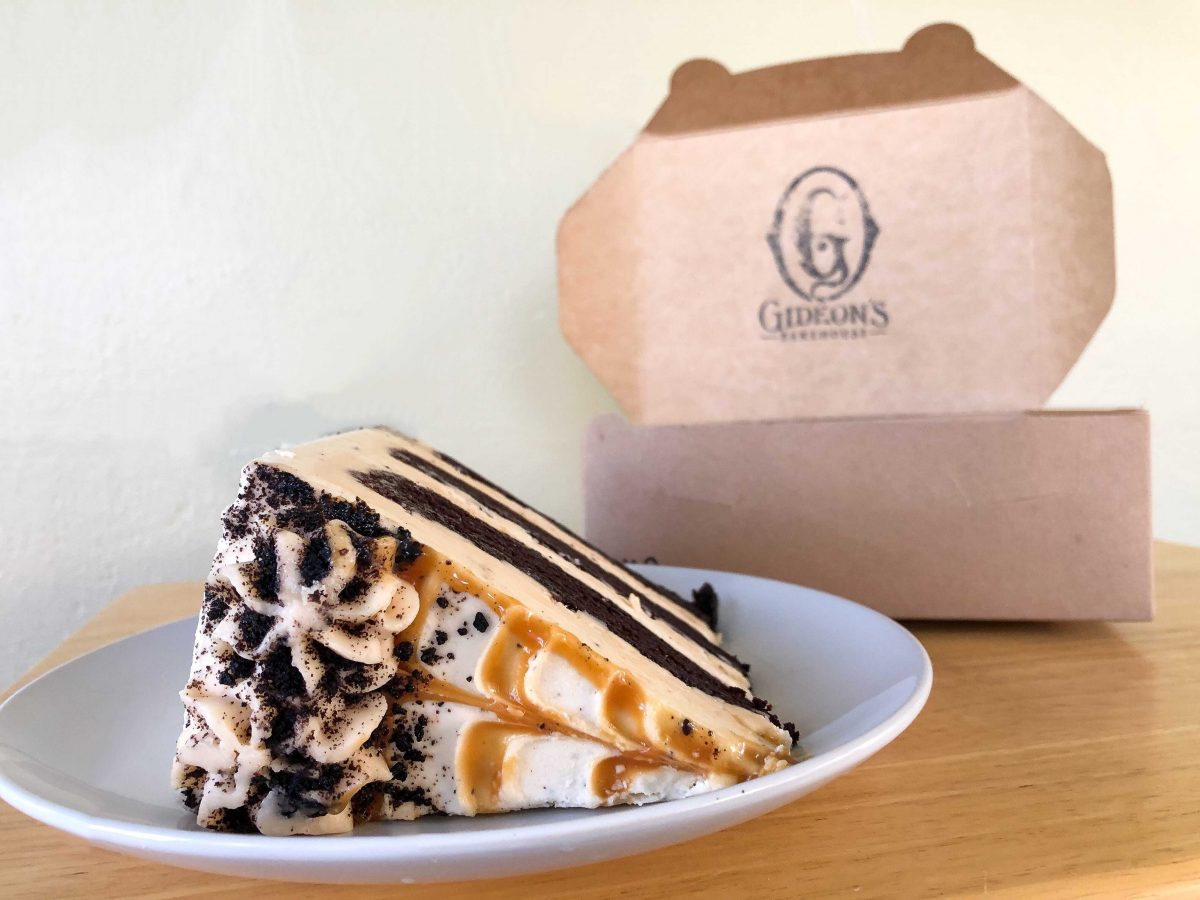 In case you missed it, we wrote about the cookies we purchased on opening day at Gideon's, and we even weighed them.
Are you excited about Gideon's Bakehouse? Which cake slice sounds best to you?