REVIEW – EPCOT's Sommerfest Has a Reduced Menu, but Retains Two German Classics
Since the July 2020 reopening, we've noticed lots of Disney quick service restaurants have reduced their menus. Sommerfest at EPCOT's Germany Pavilion is no exception. The menu at Sommerfest is reduced to just Bratwurst, Jumbo Pretzel, and beer and wine. This reduction keeps things pretty efficient, and thankfully the quality of these two EPCOT classic snacks is still there.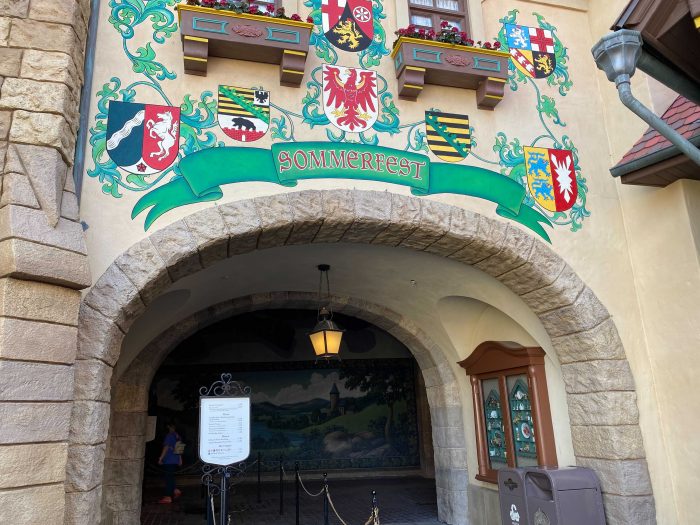 The Bratwurst is a large sausage on a freshly baked roll, topped with sauerkraut. The quality is there and will please any fan of traditional German cooking. It is served with house-made paprika potato chips which add some warm spice to this casual meal.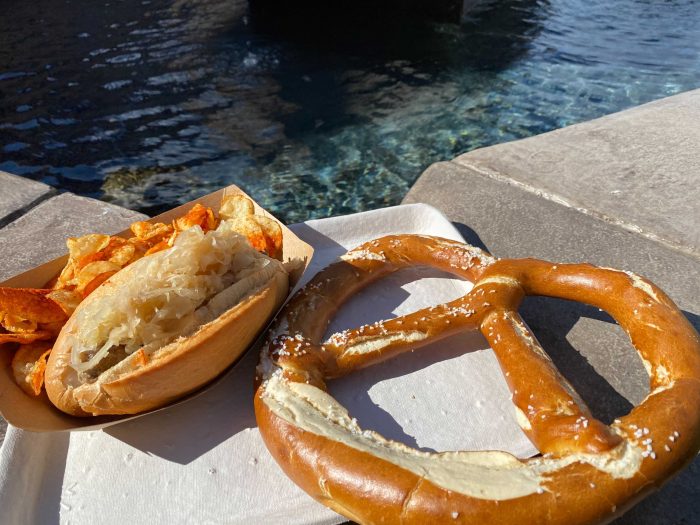 The Jumbo Pretzel is an EPCOT icon. It's the perfect pairing with a German craft beer. Sommerfest has several German beers from which to choose. These two snacks are even better when enjoyed while seated at the Germany Pavilion taking in the views and music.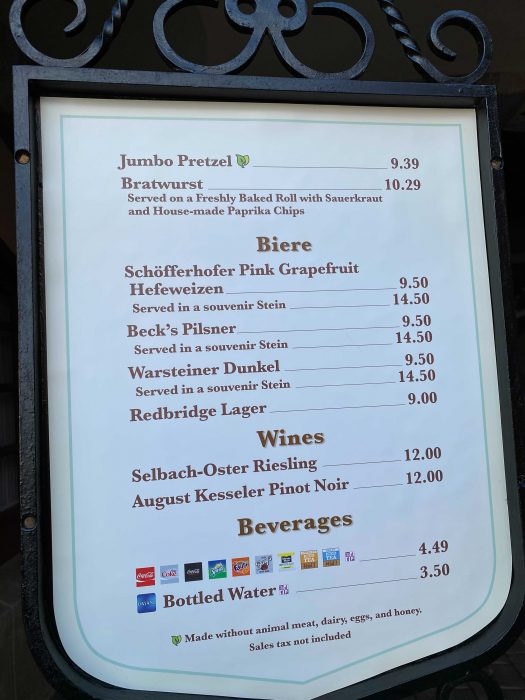 We have ratings and rankings for every Walt Disney World restaurant on our site. Our readers give Sommerfest a 86% thumbs up rating. It is ranked at 86 out of 106 quick service options. It is not the best quick option at World Showcase, but if you have a craving for some simply German flavors, it is a great choice.
Have you grabbed some food at Sommerfest before? What did you think?