When planning your Walt Disney World vacation budget, you'll want to save room for some great souvenirs. Each Disney theme park has a selection of generic resort merchandise and plenty of specialty character items. But each park has its own unique merchandise, specific to attractions and features in that park. EPCOT is loved for its dedication to world cultures, and scientific discoveries too. This combination makes for some unique merchandise throughout the park.
The Top 3 Souvenirs at EPCOT
World Showcase Cultural Items
At each pavilion at World Showcase you can browse multiple merchandise shops. Some shops have Disney-created merchandise that features Disney characters in international settings. This type of merchandise is cute and certainly unique to Walt Disney World. But, there are often authentic cultural treasures to be found too. Taking home a memento of your international explorations at EPCOT becomes special, as the souvenir is a true representation of the culture of the respective country. One of the best examples of this is the carved wooden figures in the Mexico pavilion known as Alebrijes. The word Alebrije represents "imaginary" or "fantasy." These animal carvings are usually painted with bright colors and elaborate patterns.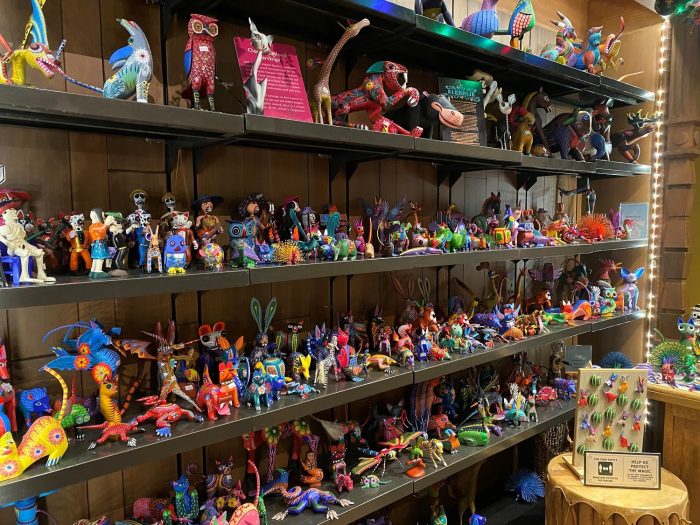 World Showcase International Snacks
Another great find at many of the World Showcase pavilions are the international snacks. Not every pavilion has a large collection, but in each merchandise shop you can at least find a few tasty snacks that you may not find at home. These packaged snacks are great for enjoying while at Walt Disney World, or to take home. Just be sure to review the TSA and Customs guidelines regarding food.
The China Pavilion merchandise shop recently added a variety of flavored potato chips that are much different than the traditional flavors offered here in the U.S., and the Mitsukoshi Department Store at the Japan Pavilion is the only United State outpost of this massive department store chain. Mitsukoshi Department Store is regarded as the best merchandise shop at EPCOT. There is a massive selection of all kinds of merchandise from Japan, including a large selection of snacks and candies.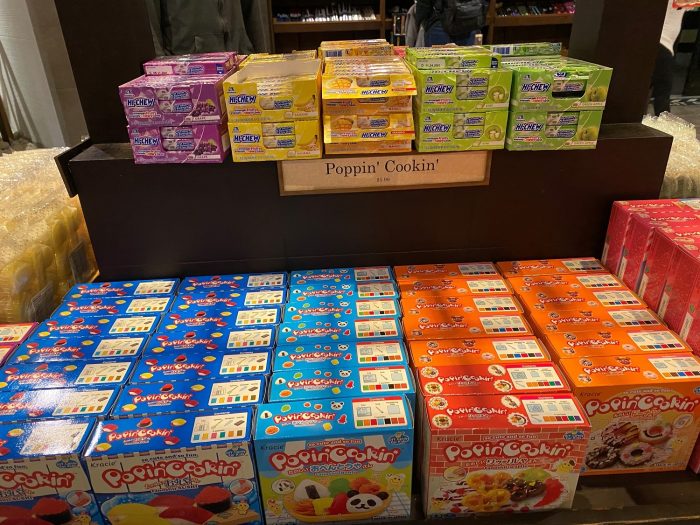 Attraction Specific Merchandise
Two attractions at Future World have some great merchandise that not only commemorates the attraction, but has practical use too. At Test Track you can expect to find lots of car based merchandise. Our field team found a Test Track mechanic kit that enables your young mechanic to build their own Test Track car based on the ride vehicle.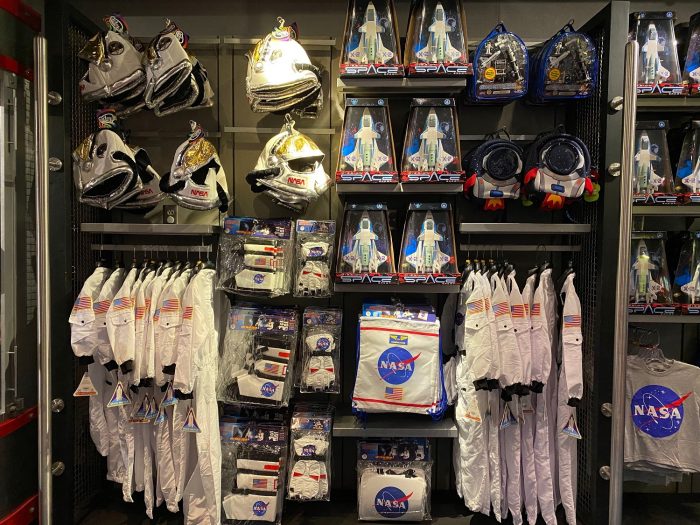 Over at Mission: SPACE there is a lot of space-themed merchandise, of course. This include merchandise from NASA too. The astronaut costume pieces are pretty cool and there is some Mission: SPACE specific items like a soft helmet and a rocket.
Do you like to go shopping at EPCOT? What's your favorite find?