REVIEW – Friar's Nook Brings New Comfort Food to Magic Kingdom
One of our favorite spots for a quick bite at Magic Kingdom is Friar's Nook. This walk-up spot in Magic Kingdom has long offered brats and tots, as well as loaded mac and cheese, as the staples of its menu. Now there are two new options and they are scrumptious! Plus a familiar Mickey Mouse ear hat style bowl is available as well. Chrissy grabbed lunch here yesterday while researching in Magic Kingdom.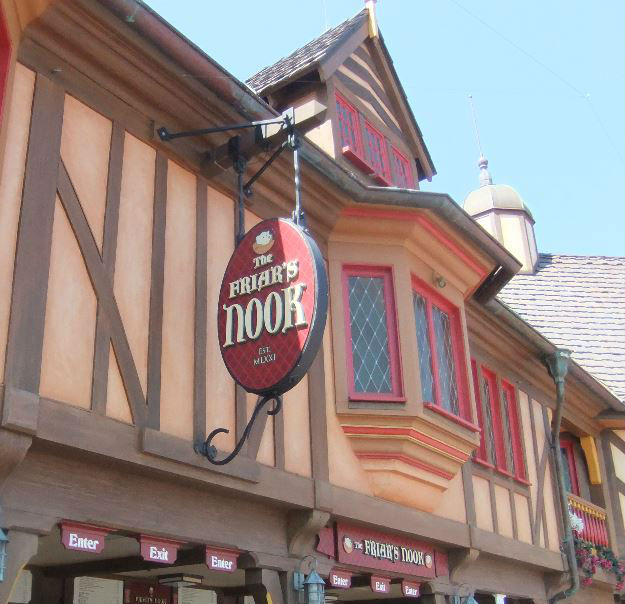 Here's the two new menu items Chrissy ordered:
Creamy Bacon Macaroni & Cheese Tots with Mickey Souvenir Hat Bowl – $17.99
Loaded Bacon Macaroni & Cheese Hot Dog – $11.49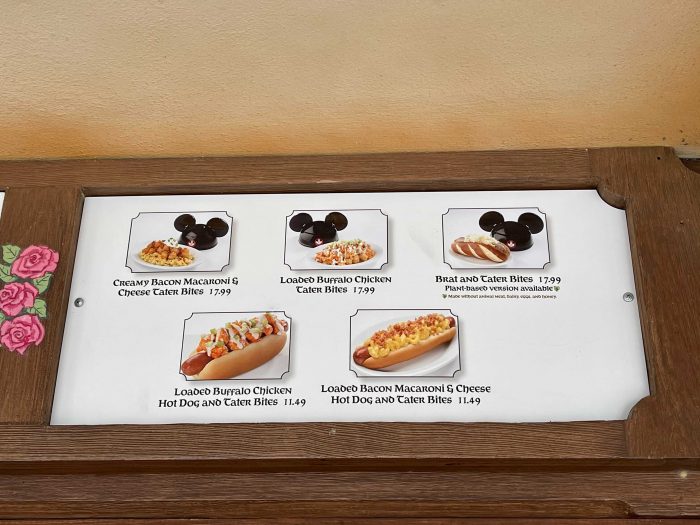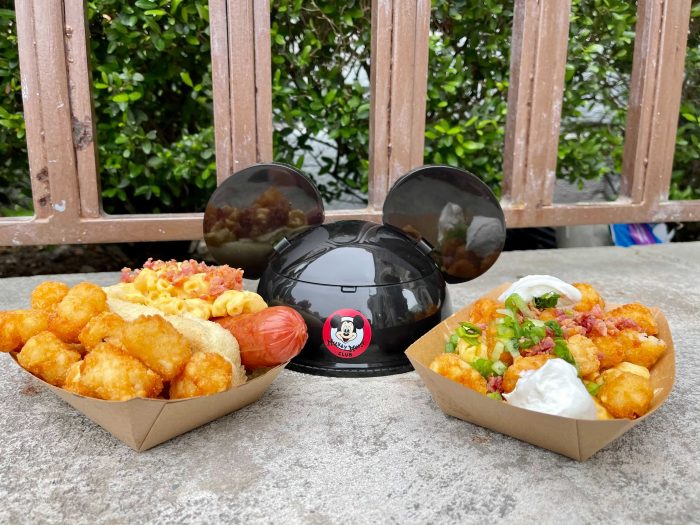 Both of these new dishes satisfied. Certainly these dishes are heavy, and either one could easily be shared, especially the Creamy Bacon Macaroni & Cheese Tots. The one disappointment was the bun for the Loaded Bacon Macaroni & Cheese Hot Dog. This bun was not very substantial and was similar to eating a hot dog on bread when you've run out of buns.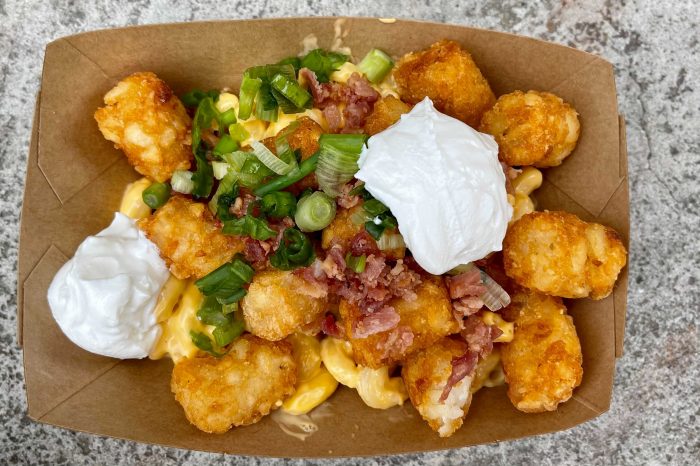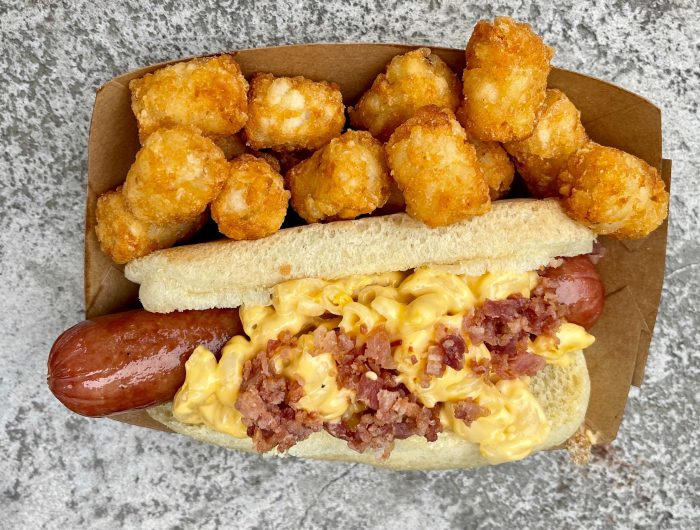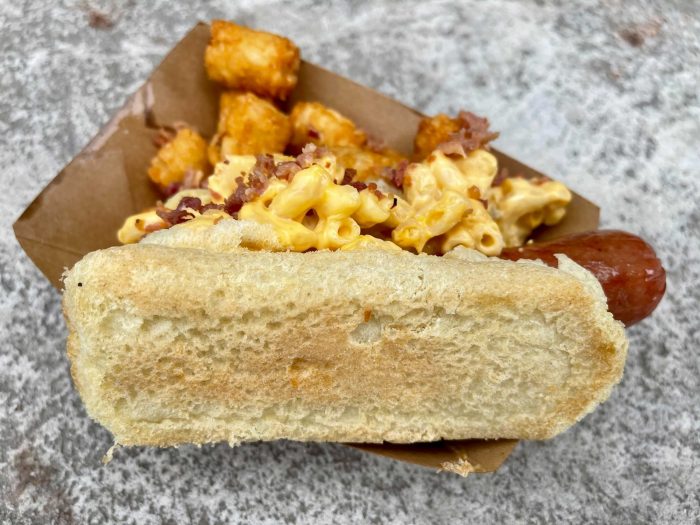 The Mickey Souvenir Hat Bowl made an appearance over at Disney Springs, at Aristocrepes, one year ago. It is served on the side in this case, thank goodness, so you can take home a nice clean bowl. You can order any of the associated items without the souvenir hat bowl for about $7.00 less than the price on the menu.
The two downsides to Friar's Nook is that there is no mobile ordering, and there isn't a lot of seating. We have ratings and rankings for all Walt Disney World restaurants and Friar's Nook has an 89% thumbs up rating, and is ranked #42 out of 107 quick service restaurants. If this is on your list, we suggest dining here before the lunch rush around noon.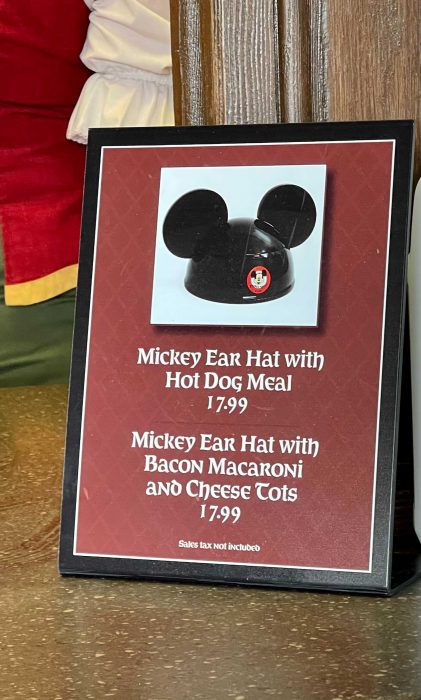 Friar's Nook is a great choice for something hearty and comforting during your magical day at Magic Kingdom. And with these new additions there's even more magic.
Have you ever dined at Friar's Nook? Which of these new offerings sounds best to you?