Top 3 Sandwiches at Walt Disney World
TouringPlans is pleased to welcome guest author Ted Wioncek III.
You've got to admit, Walt Disney World has really stepped up its food game in the last decade or two. Once upon a time, when travelers thought of theme park fare, the only thing that sprang to mind was an over-cooked hockey puck burger and a sad side of soggy fries. Now, you could consider it a foodie's paradise, with an array of options to delight even the pickiest of palates. While we could easily wax poetic for paragraphs on end about the plethora of opulent dining experiences found through the parks and resorts, today we are going to get down and dirty! Hang onto your buns, Cosmic Ray's Starlight Café, we're talking the Top 3 Sandwiches (Not Burgers!) at WDW!
Aloha Pork Sandwich @ Capt. Cook's (Disney's Polynesian Village Resort) – $10.99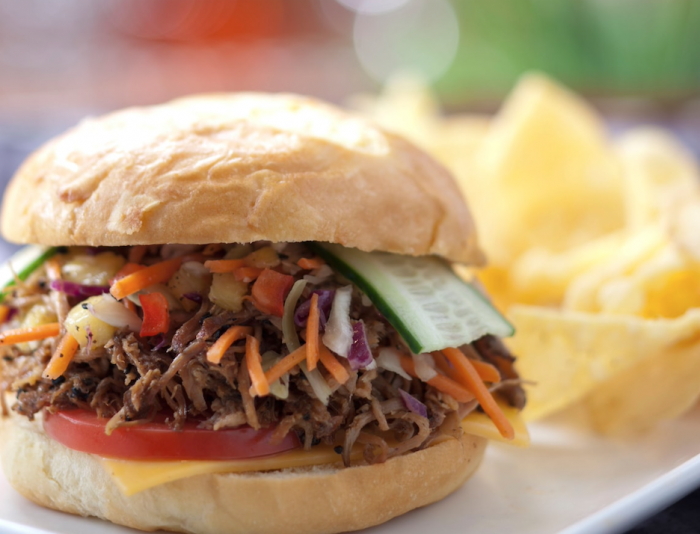 Located at Disney's Polynesian Village Resort within The Great Ceremonial House, Capt. Cook's presents unique island-inspired quick service options in a casual, yet festive, environment. This family-friendly restaurant contains one of the most mouthwatering meals on property, the Aloha Pork Sandwich, showcasing an overflowing mound of tender pulled pork, topped with delicious cheddar, Asian slaw, cucumbers, and tomatoes on a beautiful Brioche Bun! While there is plenty to write home about in terms of flavor, texture also plays a large hand in bringing this tangy treat to life, due to the contrast between the succulent pork and crunchy slaw. Some have reported that the sauce can be a bit spicy, but we trust that you will find the heat more than palatable, as it is immediately tamed by the cooling of the crisp cucumber. While some may say it is big enough to share, we suggest keeping this savory delight all to yourself.
Sliced Texas Beef Brisket Sandwich @ Regal Eagle Smokehouse: Craft Drafts & Barbecue (EPCOT World Showcase) – $12.99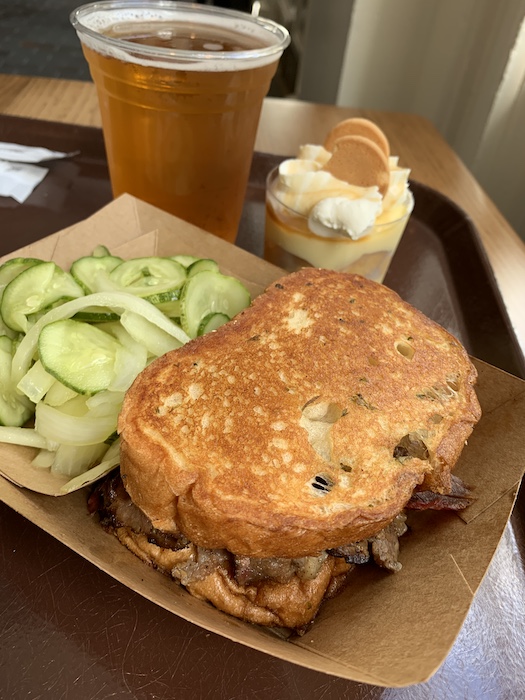 Ah, The American Pavilion, home of The American Adventure, American Gardens Theatre, and now, one of the more irresistible eateries throughout the entire World Showcase. That's right, move over Italy Pavilion, the Regal Eagle Smokehouse is gunning for ya! This salute to all foods, but mostly barbecued meats, features an indoor smokehouse that celebrates and employs techniques from classic BBQ regions. One of the most memorable meals you will find on the menu is the Sliced Texas Beef Brisket Sandwich. Massaged with a top-secret Brisket Rub, then slow-smoked and smothered in Spicy Mop Sauce, this generous concoction of patriotic goodness is gently placed between tasty pieces of Garlic Toast, offering a soft and salty buttery element to the sweet meat. While the brisket stands on its own, what really brings this meal to the next level is the Garlic Toast. Despite the juiciness of the meat and sauce, the toast never broke down, crumbled, or lost its ability to act as a sturdy platform for this dish. Much like Sam Eagle himself, the Garlic Toast is a supporting role that has the ability to steal the show!
Ronto Wrap @ Ronto Roasters (Disney's Hollywood Studios) – $12.99
I know, the age old "is a wrap a sandwich?" debate. But when they're this good, who cares?!?! I mean, details shouldn't get in the way of this creative intergalactic culinary masterwork, am I right?! Deep inside the underbelly of the Black Spire Outpost at Ronto Roasters lies a roasted pork "sandwich," filled with grilled pork sausage, seasoned to perfection. In addition, you'll uncover tantalizingly tangy slaw, peppered with a peppercorn sauce, nestled in a slightly sweet and airy pita. Moreover, it is fast, affordable, and filling, making it a much-needed addition to Disney's Hollywood Studios lineup. Heck, some may even say it is… out of this world!
And there you have it, our Top 3 Sandwiches (Not Burgers!) at WDW. Whether you agree or disagree with our selections, one thing is for sure… you don't have to go to a galaxy far, far away to find a solid sandwich at Walt Disney World… anymore.
Do you agree with our list? In your opinion, which sandwiches are missing?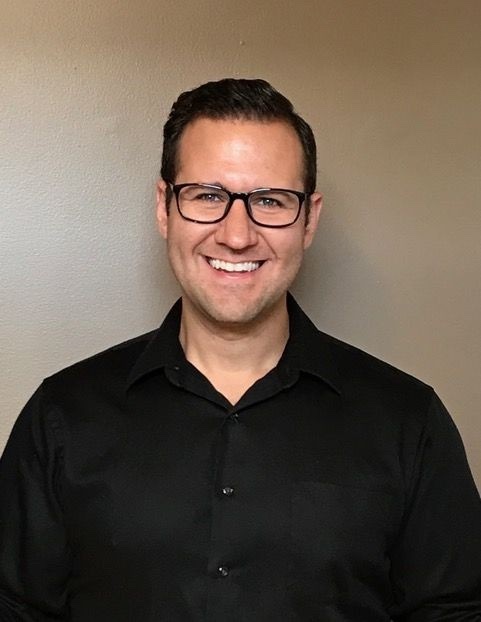 Ted Wioncek III is a Walt Disney World Annual Passholdin'-D23 lovin'-DVC card carryin'-Theme Park Journalist, whose work has garnered him a reputation as a "master in storytelling." He specializes in theatrical review, food critique, travel planning, and double-blind Dole Whip taste testing. Ted lives in sunny Florida with his beautiful wife, Kimberly, and their adorable rescue beagle, affectionately named, Professor Indiana Bones. You can contact him at TheRealTraderTed@gmail.com