REVIEW – Giddy Up for Holiday Treats at Disney's Saratoga Springs Resort
One of our favorite ways to enjoy the holiday season at Walt Disney World is exploring the multitude of merry treats at Disney resort hotels. One overlooked resort is Disney's Saratoga Springs. You can easily walk here from Disney Springs, particularly using the Marketplace walkway. Whether you're a guest of the hotel or not, consider stopping in at The Artist's Palette for some holiday treats.
This counter service restaurant at Disney's Saratoga Springs is connected to the resort's small merchandise shop. It has artsy décor, and the food is usually pretty good. The service can be a little slow and you have to walk either past the main pool, the lobby, or the recreation area to get inside, so it is not super convenient. Thankfully, mobile ordering is available.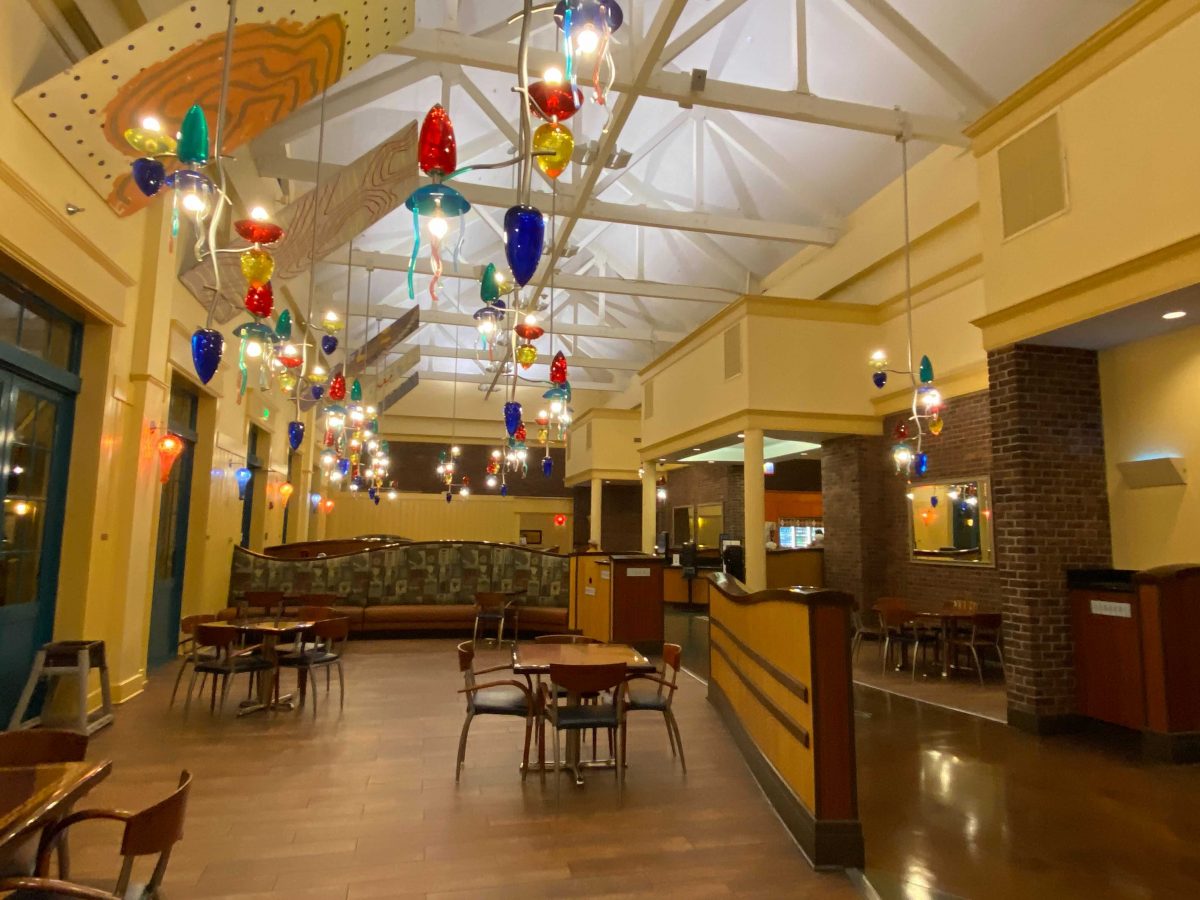 This year there is a long lineup of holiday treats available.
Gingerbread House Kit – Gingerbread Spiced Sugar Cookie House Pieces, Royal Icing, Sugar Sculptures, and Holiday Candies – $35.00
Macarons in a Gift Box – Macarons filled with a Vanilla and Peppermint-scented Plant-based Buttercream (Plant-based) – $14.00
Peppermint Bark – Dark and White Chocolate-scented with Peppermint Oil garnished with Crushed Peppermint Candies – $7.99
Eggnog Cupcake – Spiced Cupcake filled with an Eggnog Mousse topped with a Spiced Whipped Cream and garnished with Holiday Décor – $5.99
Peppermint Bark Cupcake – Chocolate Cupcake filled with a Peppermint Mousse and Peppermint Bark topped with a Vanilla Whipped Cream – $5.99
Bourbon Pumpkin Cheesecake – Pumpkin Cheesecake with a Bourbon Sour Cream Topping and Toasted Pecans – $5.49
Gingerbread Cookies – Classic Gingerbread Cookies – $4.00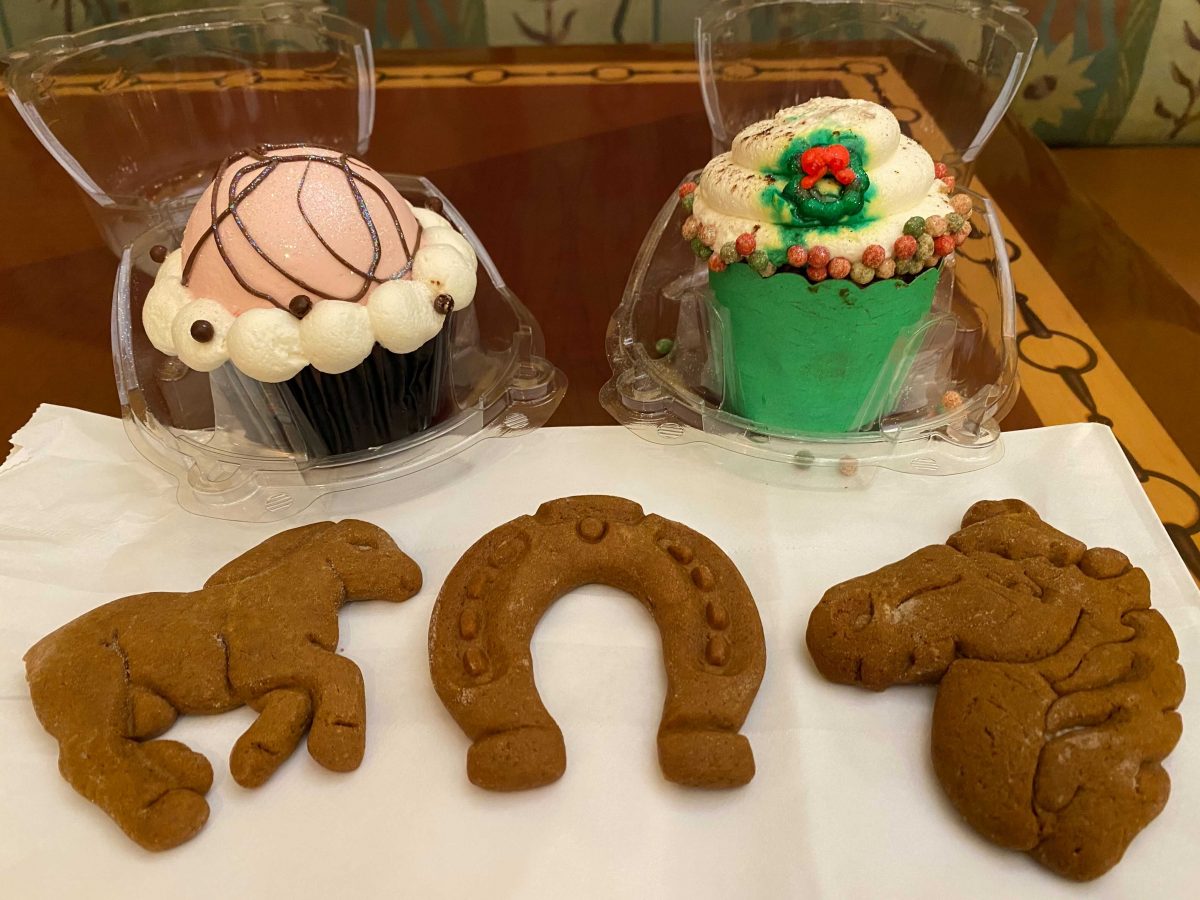 Our team decided to try the Peppermint Bark Cupcake, the Eggnog Cupcake, and the Gingerbread Cookies. The Eggnog Cupcake and the Gingerbread Cookies were hits! The Peppermint Bark Cupcake was described by our team as "tasting like toothpaste." As much as I love peppermint bark, and cupcakes, it sounds like the two do not make good bedfellows in this case.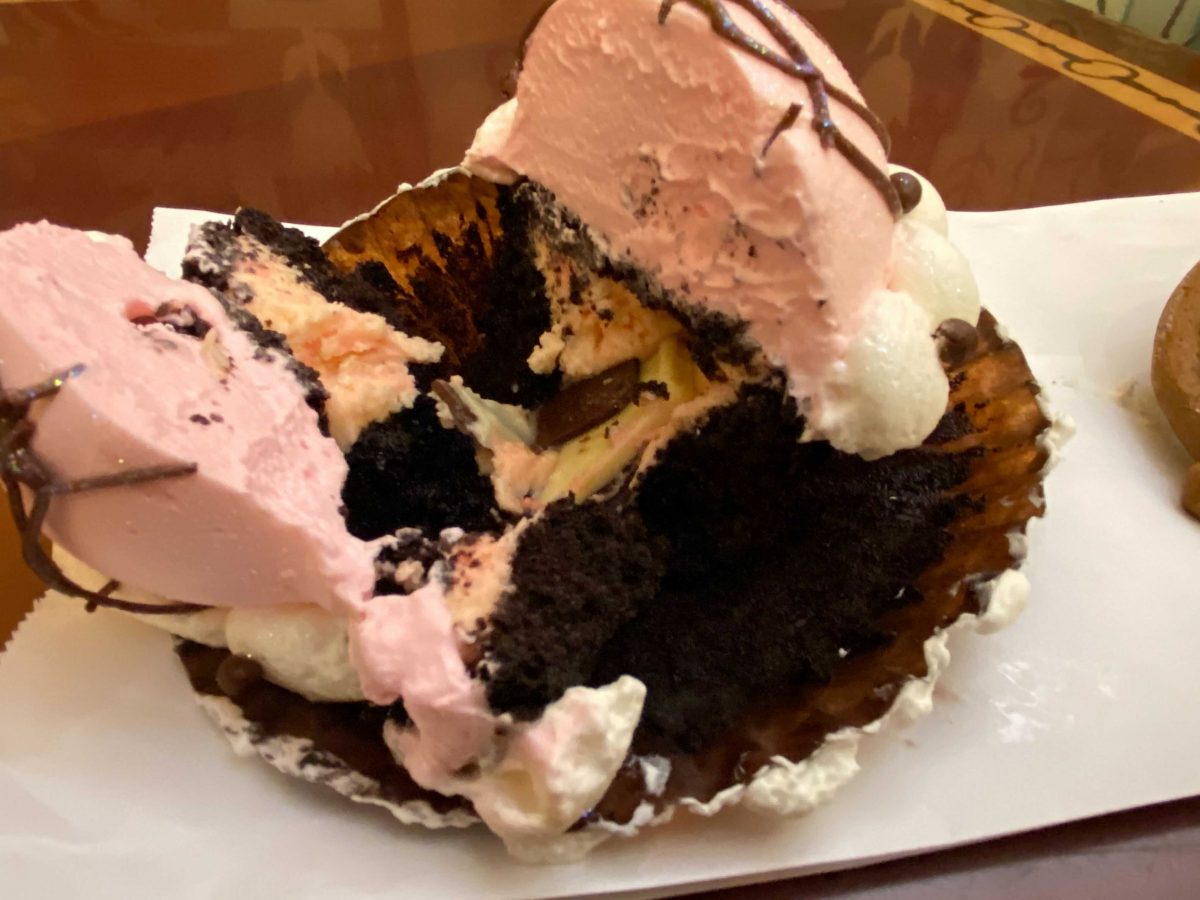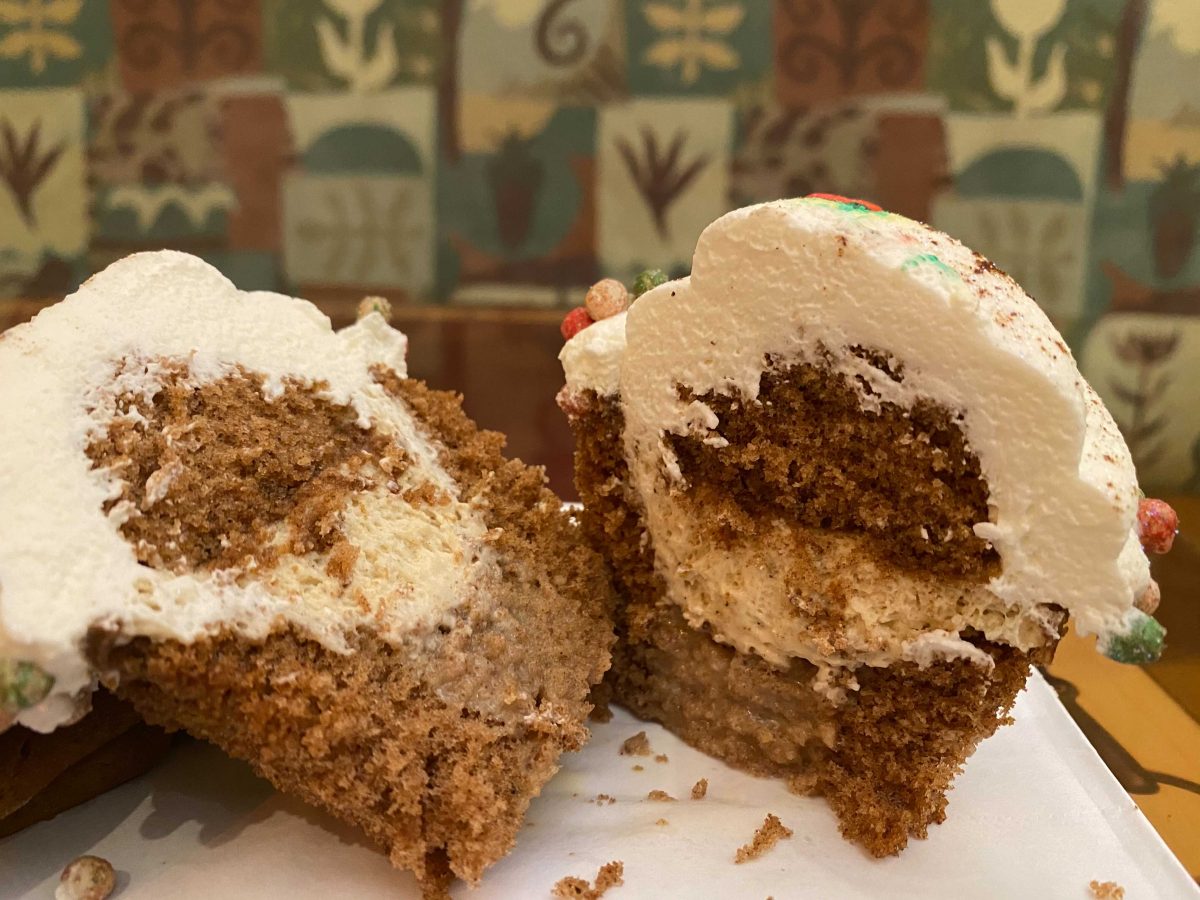 The Eggnog Cupcake was much preferred. The spice in the cupcake itself was fairly light. The eggnog filling was sweet and pretty spot on to the real thing. The Gingerbread Cookies are different than the standard Disney resort gingerbread. They are sweeter and crispier than the standard resort gingerbread. So, if you're like me and do not like the resort gingerbread, you will most likely enjoy these Gingerbread Cookies instead.
Have you visited any of the Disney resorts this year for holiday treats? What's been your favorite?