REVIEW – Two Soft Serve Holiday Desserts at Magic Kingdom – One's Naughty, One's Nice
The Magic Kingdom is full of holiday treats this time of year. And with Florida's sunshine it's a fun time to indulge in some festive ice cream treats. Our team tried two of the seasonal soft serve desserts available at Magic Kingdom for this holiday season.
Up first, over at Adventureland's Aloha Isle, we tried the Pistachio Chai Tea Float. If you're looking for something festively different, you don't want to miss this. Pistachio is a common flavor of gelato and glaces in Italy and France. It's nice to see Magic Kingdom getting a little adventurous in Adventureland with this flavor. The Chai tea flavor and the Pistachio pair well for a holiday treat that has a nice balance of sweet and warm spices. It is topped with a small Red Velvet Cake Pop Ornament, which is tasty (as long as you like Red Velvet of course). This float is so great to have as another option besides peppermint, chocolate, gingerbread, or caramel for the holidays. It's priced the same as a Dole Whip Float for $6.49.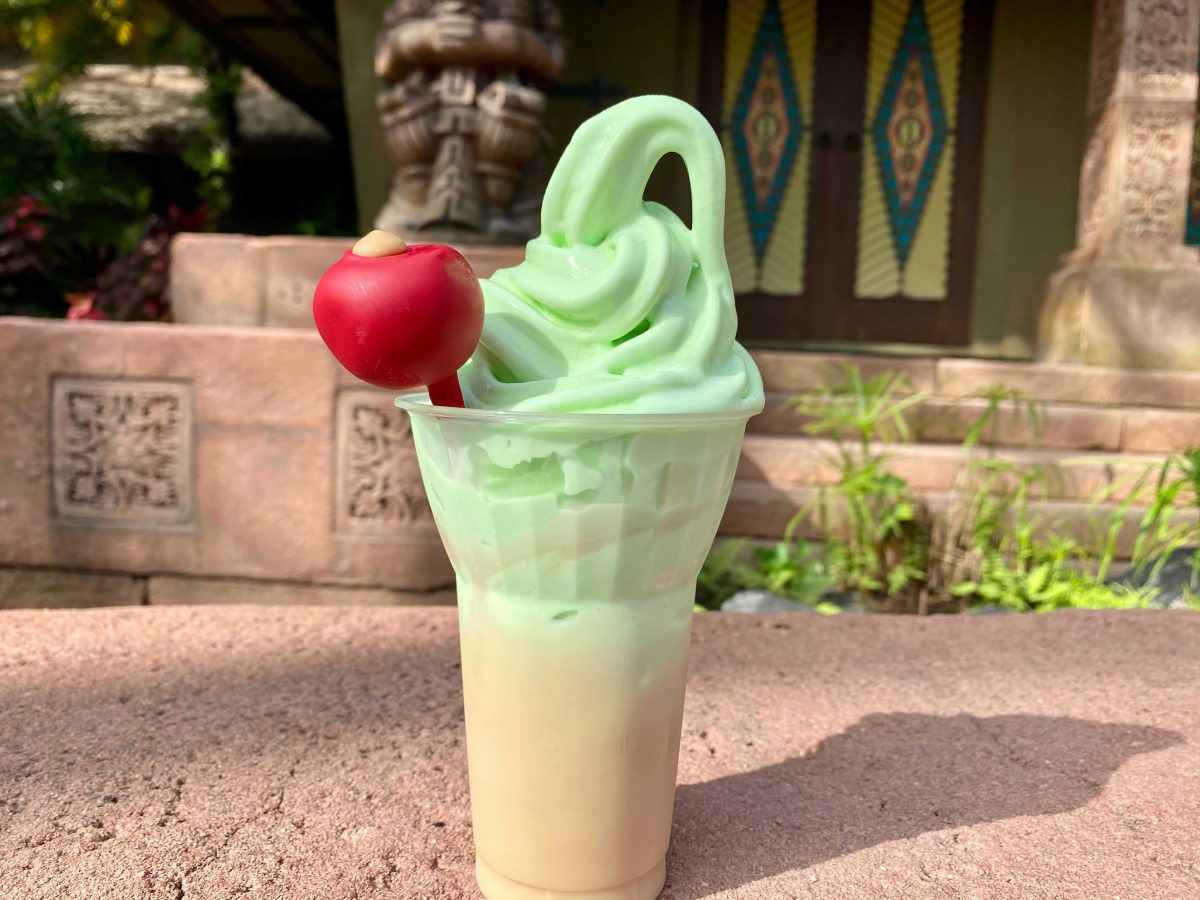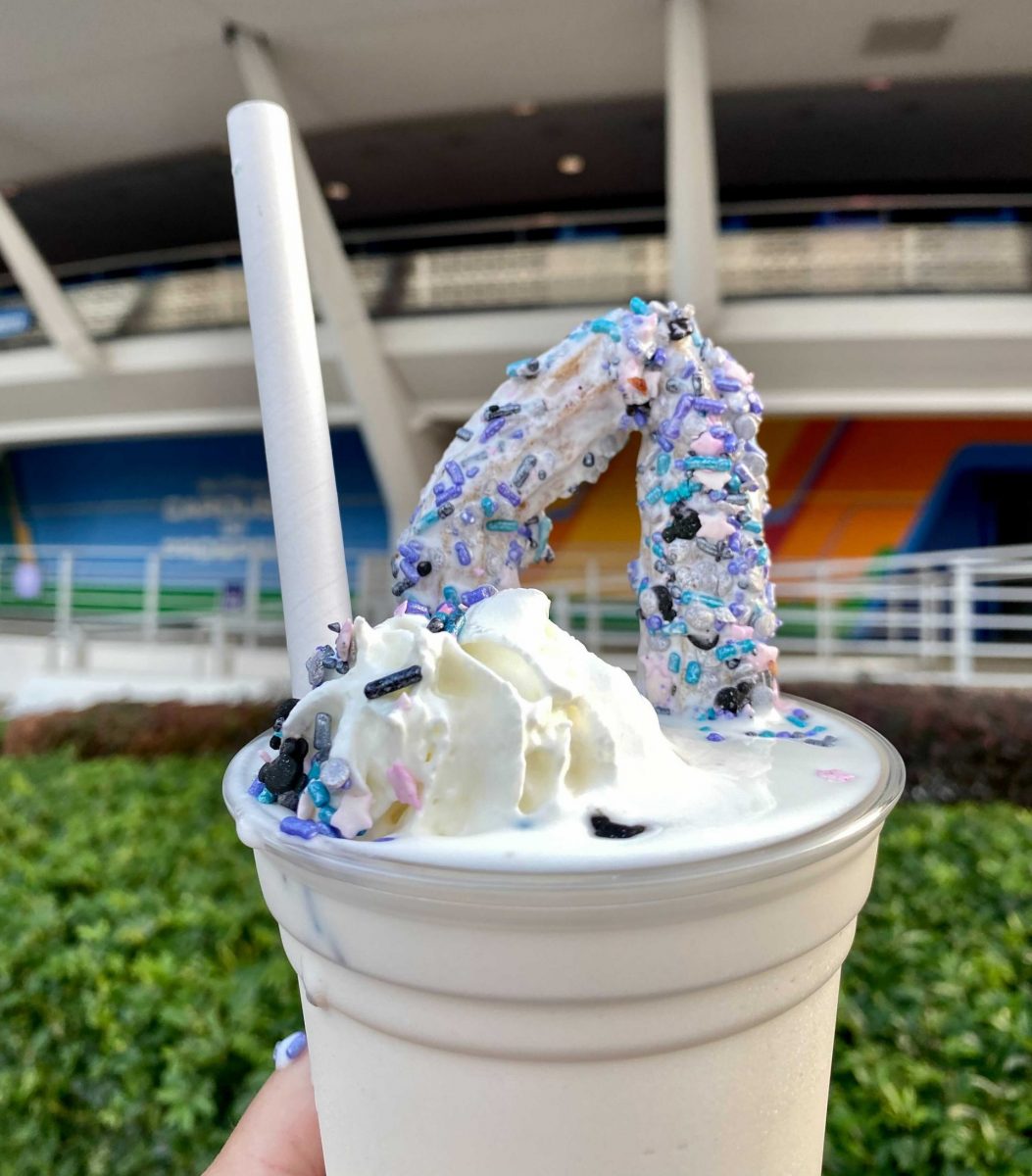 Over in Tomorrowland at Auntie Gravity's Galactic Goodies is a milkshake that has so much going for it, but falls short. The Just a Dream Away Milkshake is named in tribute to Walt Disney's Carousel of Progress. You can almost think of this as a Churro milkshake, salted caramel milkshake with a silver sugar churro. There are galactic glittery sprinkles atop a little dollop of whipped cream that add a delightful touch.
The disappointment our team had with this shake, besides the $8.49 price tag, is the flavor did not live up to the hype. We barely detected any salted caramel flavor. Instead our serving of the milkshake tastes like non-dairy whipped topping, but somehow not in a good way. Maybe it was because this was one of the first days of the festive food offerings at Magic Kingdom, and practice was still needed. The little churro itself had decent cinnamon flavor, but the best part of it – the crispy, chewiness, is lost by being dunked into the shake. For the price we would prefer to just get a warm, fresh churro instead.
Do you like to try the various treats for the holiday season? Which of these festive soft serve treats sound best to you?