REVIEW – Which of the NEW Cupcakes at Animal Kingdom Is the BEST?
Happy anniversary month to Disney's Animal Kingdom! This occasion calls for cake! Well, okay, it calls for cupcakes. Three specialty cupcakes, in fact. A long list of specialty treats and drinks are available this month at Animal Kingdom. Which of the three specialty cupcakes is worth your vacation dollars? Let's find out!
Honeybee Cupcake – Orange Cake, Honey Bavarian Filling, Honey Frosting with White Chocolate Honeycomb. Available at Creature Comforts
Sea Turtle Cupcake – Graham Cracker Cupcake, Key Lime Pie Filling, Guava Gelée with Vanilla Buttercream. Available at Restaurantosaurus
Flamingo Cupcake – Strawberry Cake filled with Strawberry Compote, Guava Frosting, and Strawberry Crispy Pearls. Available at Flame Tree Barbecue and Isle of Java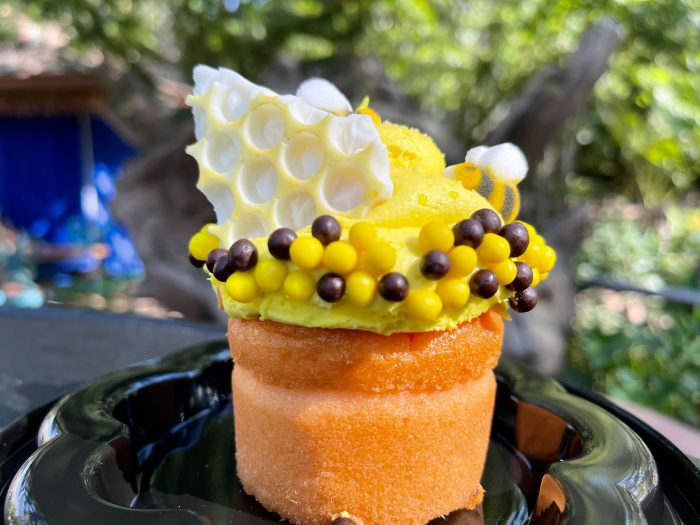 The Honeybee Cupcake comes out on top thanks to its sweet and citrusy flavor. It is the right balance, light and delicate. The other two cupcakes have more elaborate decorations, but for overall flavor this one is the bee's knees.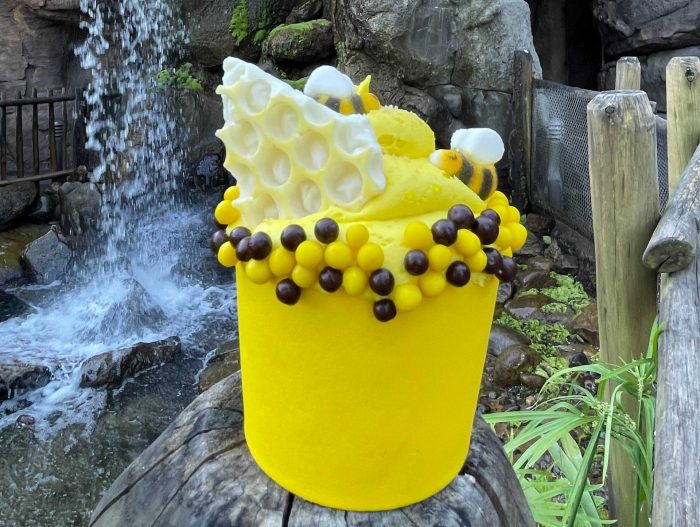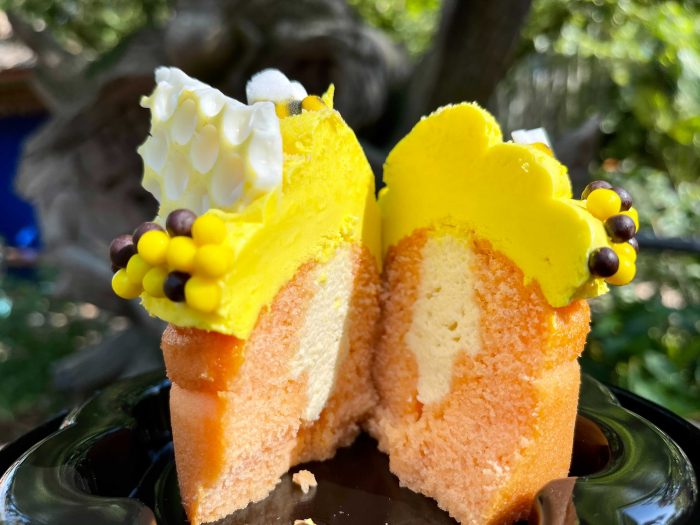 The Sea Turtle Cupcake is the one I'm most excited to try. It's essentially a Key Lime Pie-style cupcake. Chrissy reports that the filling is a little skimpy, and the toppings are adorable but distract from the frosting and filling. Still, the bright tropical flavors are great.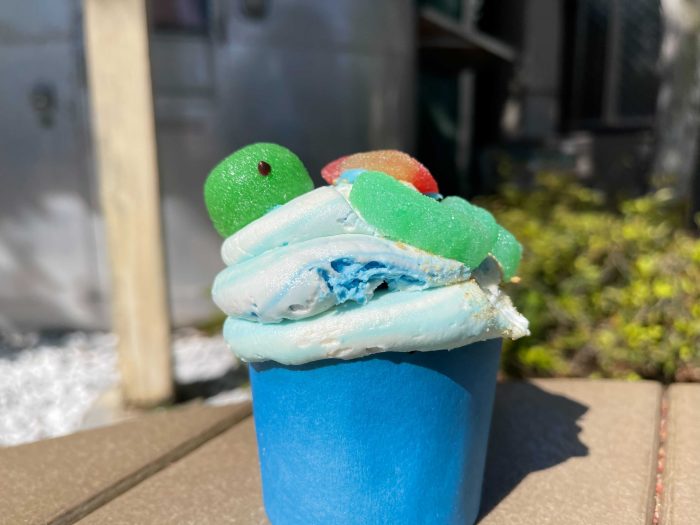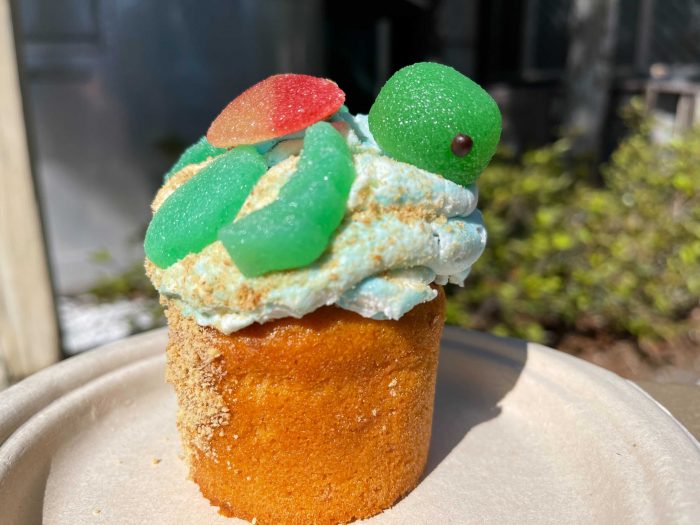 Finally, the Flamingo Cupcake is certainly the most visually appealing of the three. There's not a bad angle on this beauty. With guava and strawberry flavors I was hopeful to hear good things from Chrissy. It's not a bad cupcake, it's just not as strong as the other two. The flavors aren't as distinct, the filling is skimpy and it is top heavy. Still, it's a decent choice.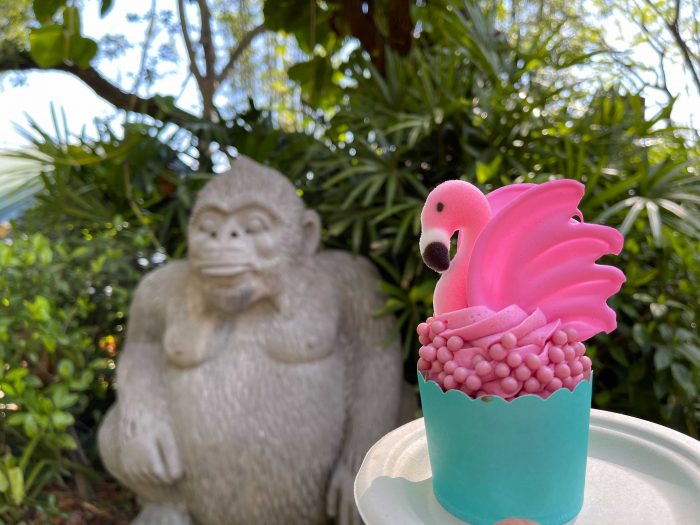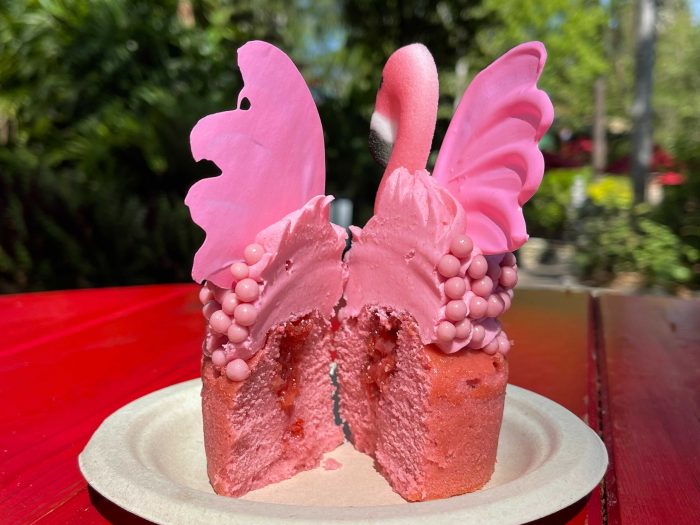 These three cupcakes can be mobile ordered in the MyDisneyExperience app, aside from the Honeybee Cupcake which is available at Creature Comforts, the park's Starbucks location. They are slated to be available through the entire month of April in honor of Earth Day and Animal Kingdom's anniversary.
Which one do you want to try? Let us know in the comments.