El Mercado's Breakfast is Pretty Much What You'd Expect
In general, food court breakfasts at Disney are fairly standard. There's usually a platter of eggs and meats, Mickey Waffles, some grab-and-go items, and maybe a lighter item or two. It doesn't have to be flashy, but it does the job. Recently, Chrissy grabbed breakfast at El Mercado at Disney's Coronado Springs. Here's what she found.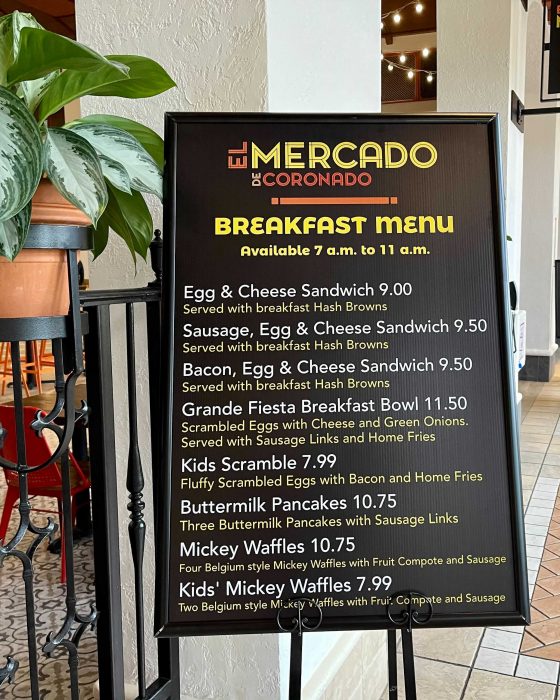 Hot breakfast items are prepackaged and on heat trays to keep them warm for grab and go. Chrissy ordered the Sausage, Egg, & Cheese Sandwich, the Grande Fiesta Breakfast Bowl, and the adult portion of Mickey Waffles.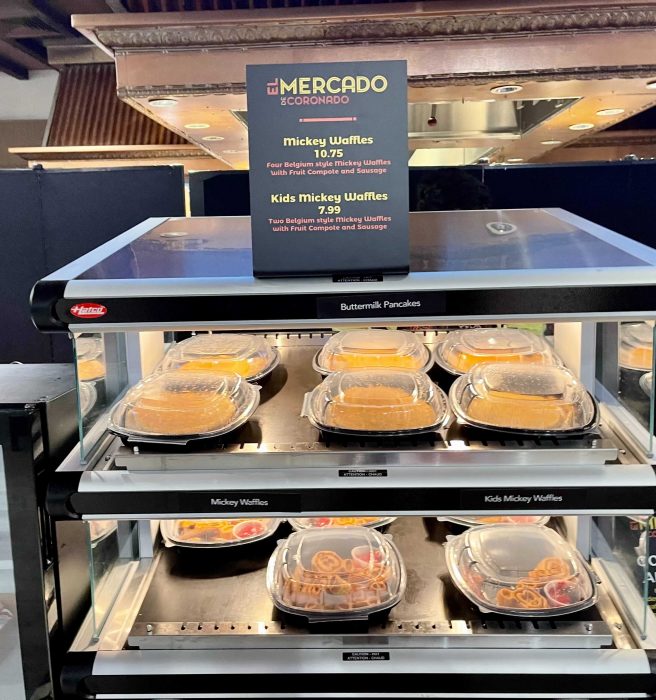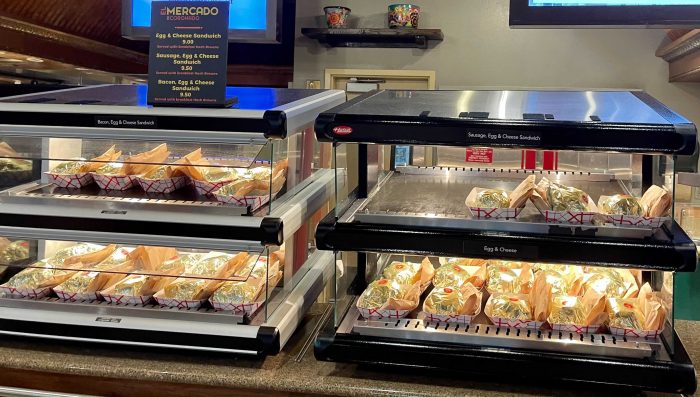 By far, the Grande Fiesta Breakfast Bowl was the biggest hit — the home fries potatoes were crispy and flavorful, the cheese and the green onions in the egg made it better than just regular scrambled eggs, and the sausage was a good extra to the meal. It was so good that Chrissy said she'd actually happily go back to El Mercado just to get that for breakfast again.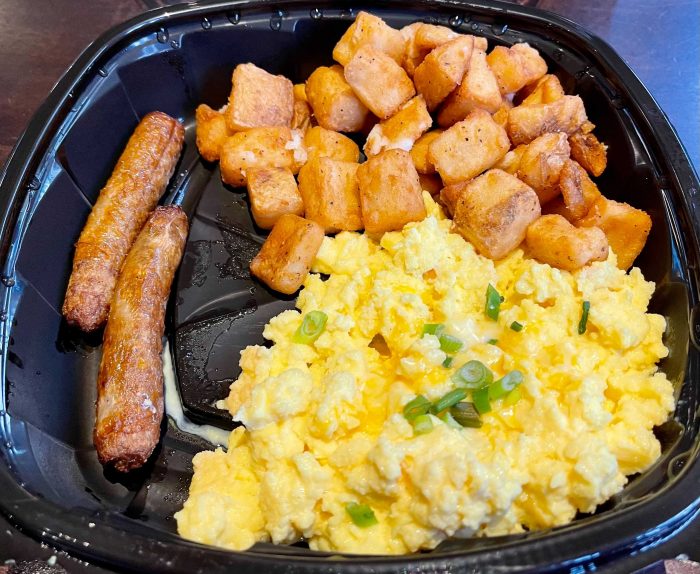 You can't go wrong with Mickey Waffles. They arguably are the most consistent food item at Walt Disney World. You know what you're getting. You love them as always. The fruit compote is a nice addition, but the serving is small for four waffles.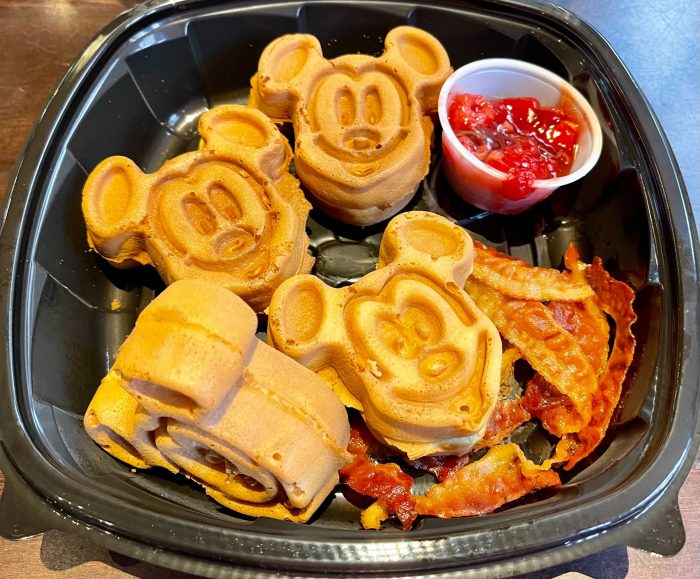 Although it provides exactly what is expected, the Sausage, Egg, and Cheese breakfast sandwich is pretty much on par with what you'd get from your local fast-food restaurant, and suffers the most from being under the heat lamps. On the other hand, the serving of hash browns is a good portion size to share.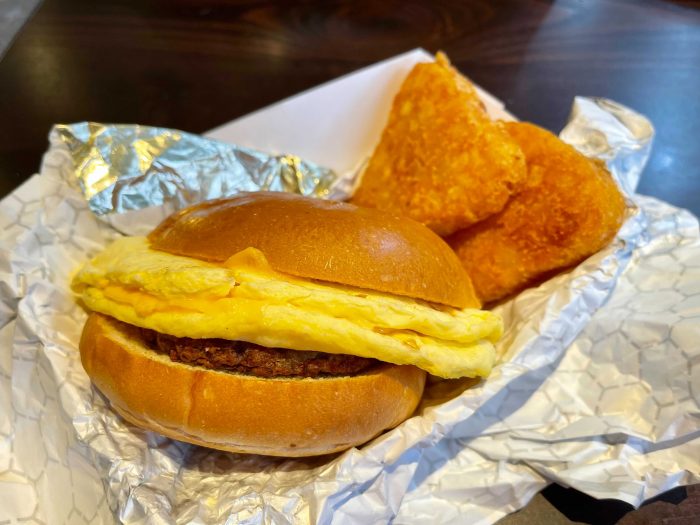 Grab and go pastries are a wonderful option for a quick breakfast on the go. The donut is humongous, the amount of blueberries in the blueberry muffin are incredible, and the cinnamon roll is good (although we do prefer waiting until grabbing it from Gaston's Tavern if you're headed to Magic Kingdom).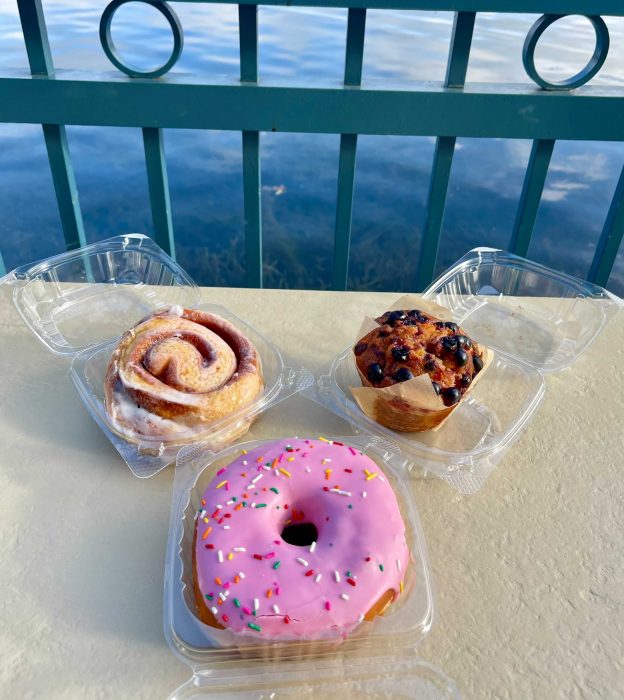 We have survey data of all dining at Walt Disney World, and El Mercado de Coronado has a 77% thumbs-up rating, placing it near the bottom at at #92 out of 108 locations. Let's face it, this isn't likely to be a location that you'll make a special trip to eat at, but if you are staying at Coronado Springs, it isn't the worst food in the world to start your day.
What are your thoughts about El Mercado and Disney quick service breakfasts in general? Love 'em or hate 'em? Let us know what you think in the comments.