If you've been following along with the weekly Disney Data Dump post, it should come as no surprise that all four Walt Disney World parks are dealing with increased attraction downtime this year. And while it's one thing to be theoretically aware that some headliners and personal favorites may go down during your vacation, it's a totally different feeling when you're in the park, you have a plan, and a closure throws you off.
That is especially true at rope drop – when the park just opens and you try to hit high-wait attractions first before too many people crowd into the park and those standby lines. Not to be too dramatic, but every minute counts, and if you see that your planned attraction is down and have to have a 3-minute family discussion about where to go next, you're now behind hundreds of guests with a quicker reaction time (or better luck).
So I'm here to help you super-planners who want to be prepared for every possibility. I'll share the 10 attractions with the most downtime during rope-drop and some suggestions about good "Plan B" attractions to try instead.
Explain the Math
The numbers in this post are taken from all of 2023 so far, and only include unexpected downtime. If the Haunted Mansion is taken down for installation of Hatbox Ghost regular maintenance, that doesn't count. If Test Track senses a rain drop within the surrounding 5 miles and closes, that counts. If Rise of the Resistance does its Rise of the Resistance thing and decides to stop working, that counts too.
We're also only looking at the first hour of operations. That's going to be my definition of "rope drop" for the purposes of this post. If an attraction is open during early entry, the one hour starts at the beginning of early entry, and goes through the first half hour of regular park opening. If the attraction stays closed until park opening, the one hour is just the first hour of regular park hours.
The percentages presented below represent the percentage of first-hours the attraction has been down so far this year (when I pulled the data). For example, let's say that Pirates of the Caribbean should have been open for 240 morning so far this year. That's 240 rope drop hours. If it never experienced downtime during rope drop, it would score 0/240 hours = 0% downtime. Perfection, everyone is happy. If it it has been down for a total of 24 rope-drop hours (that could be 24 full-hour downtimes, or any combination that adds up to 24), then it would score 24/240 hours = 10% downtime. Higher is worse. Boo for higher.
Rope Drop Downtime Offenders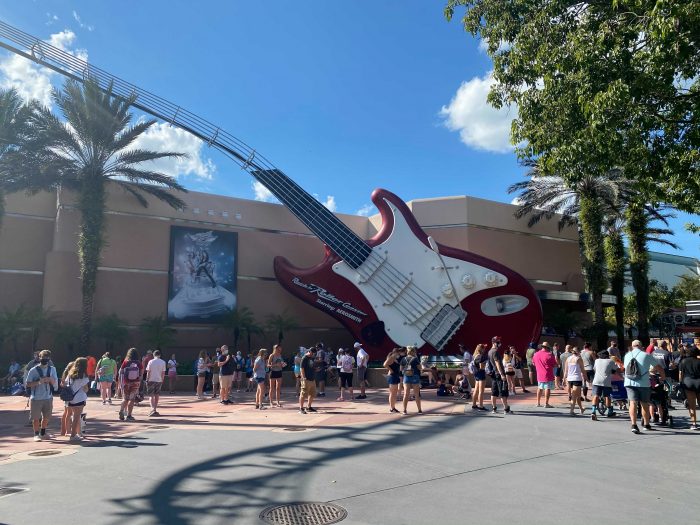 1. Rock'n'Roller Coaster – 24.3% downtime
Stereotypically, rock stars like to party at night and sleep in. It looks like Aerosmith and their super-stretch limos are playing right into that stereotype with the highest amount of rope-drop downtime for any attraction. Keep in mind, Rock'n'Roller Coaster was already brought down for a significant amount of planned maintenance this year that doesn't count toward this number. And it still struggles to come online in time for opening a lot of days. This is like the attraction being down for 15 minutes of every rope drop hour every single day. Or, being down for a full rope-drop day once every four days.
The good news is that Rock'n'Roller Coaster isn't one of your best rope-drop options at Hollywood Studios anyway. You're much better off trying to avoid the higher waits at Rise of the Resistance (maybe … more on that below) or Slinky Dog Dash. But if you've already started walking down Sunset Boulevard, make a quick detour to Tower of Terror instead. It's much more reliable in the morning.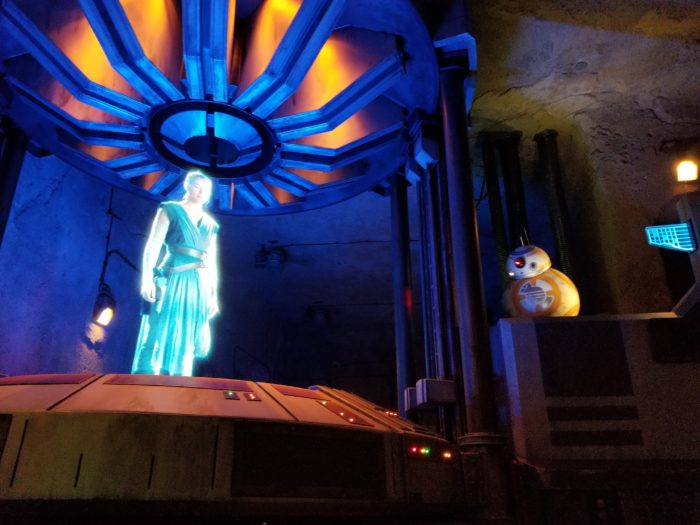 2. Rise of the Resistance – 17.2% downtime
If you ignore rope drop downtime, Rise of the Resistance is arguably THE best rope drop choice at Hollywood Studios. It still regularly opens before early entry is even supposed to start, and it's possible to immediately head to Slinky Dog Dash afterward and knock out the two top wait times at the park before early entry even ends.
BUT, it's down a lot. 17.2% of rope drop hours. There's a one-in-five chance that Rise of the Resistance will be down at rope drop. Here's the good news – if people are allowed into the park more than 15 minutes before early entry begins, chances are that Rise is open. If it only opens 5-10 minutes before early entry, then Rise is probably down. You can avoid the long walk back to Batuu.
If you need a quick back-up option and you're already in Batuu, choose quickly between Millennium Falcon (which will probably be a walk-on) or Slinky Dog Dash, where the line will be growing with every passing minute. My recommendation is Slinky, because you can skip the line at Millennium Falcon later in the day if you're willing to use Single Rider.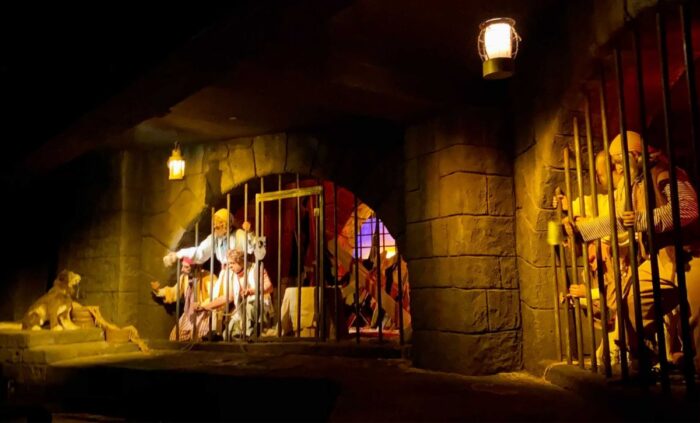 3. Pirates of the Caribbean – 12.5% downtime
We're only to number three on the list, and we've cut downtime almost in half compared to the top entry. That shows you just how bad the operational issues at Hollywood Studios are. Yikes. Still, this is almost equivalent to Pirates being down for the first full hour of the day on one day of every week.
If you don't have early entry and Pirates was your first option, I recommend defaulting to Jungle Cruise instead before its line starts building up. It's a longer duration attraction, but the wait at Big Thunder Mountain Railroad (the next best alternate option) will still be low after you cruise the river.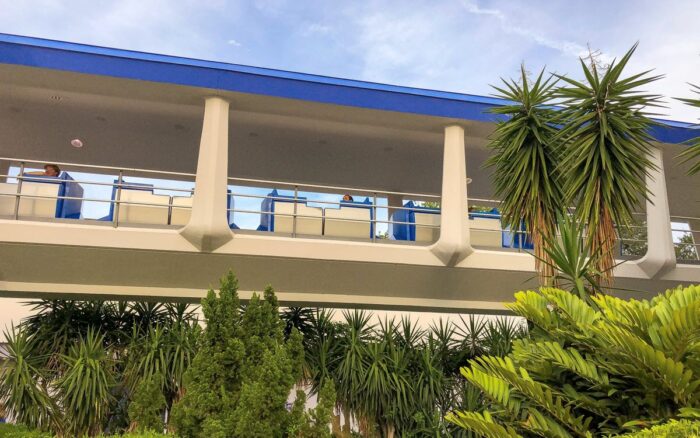 4. TTA PeopleMover – 11.9% downtime
Logic and math says you shouldn't rope drop PeopleMover. There are … a LOT of better options if you want to avoid long waits. That being said, sometimes you just might want to start your day with a leisurely tour around Tomorrowland. If that's your number one priority, then the almost 12% downtime at PeopleMover might cramp your style.
If the park has officially opened, you can get the bigger tour from the more reliable Walt Disney World Railroad instead. Or if you're already in Tomorrowland, try for Buzz Lightyear or Space Mountain.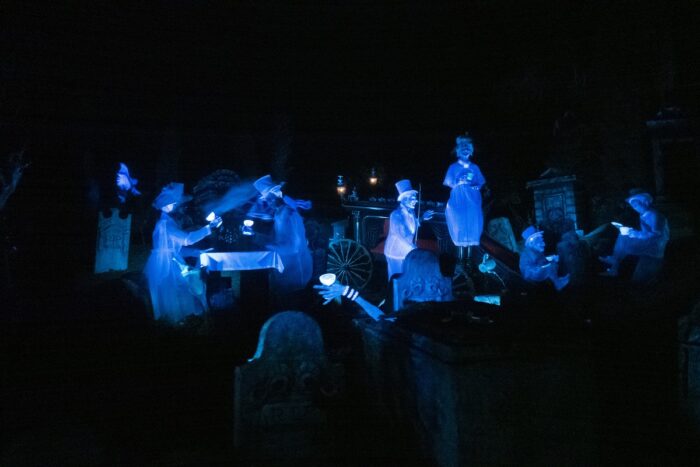 5. Haunted Mansion – 10.2% downtime
Like Pirates of the Caribbean, Haunted Mansion is another one of the attractions at Magic Kingdom that isn't open during Early Entry. So for it to also struggle coming online in the morning is bizarre. 10% downtime at the start of the day makes this a questionable start. I recommend the same back-up plan for this attraction with Jungle Cruise followed by Big Thunder Mountain Railroad.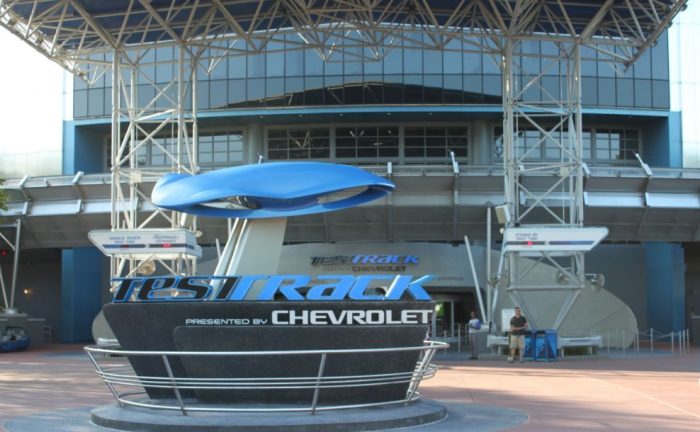 6. Test Track – 9.4% downtime
A lot of Test Track's overall downtime issues are related to weather. That's especially evident when you look at the seasonality of its downtime behavior. But sometimes it also just breaks down, and that's really what is behind the rope drop down time, which gets up close to 10%. If you want a more reliable downtime option, start back in World Showcase with Remy and Frozen Ever After. Even better if you can enter from the International Gateway!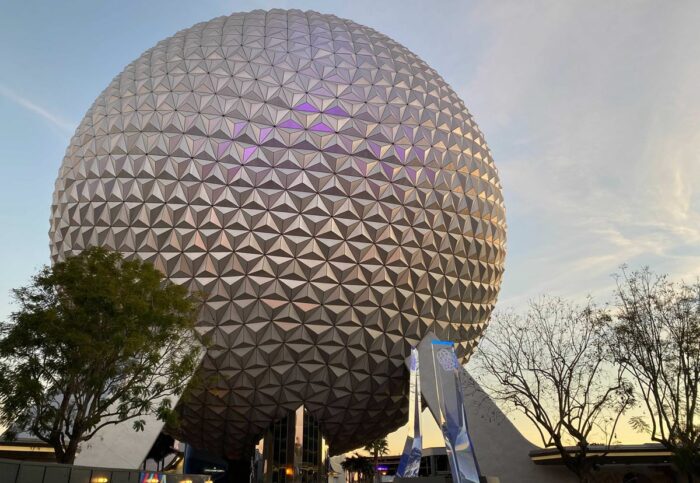 7. Spaceship Earth – 9.3% downtime
This one is another head-scratching choice as a rope drop choice, unless you just want to experience the attraction that you happen upon first as you enter the park. To be clear – it is a classic that everyone has to ride when they visit EPCOT. It's just not the smartest choice during rope drop. Do yourself a favor and start at Test Track (if it's open), Soarin' if you want to stay in what-was-Future-World, or Frozen and Remy in the World Showcase. So. Many. Better. Options.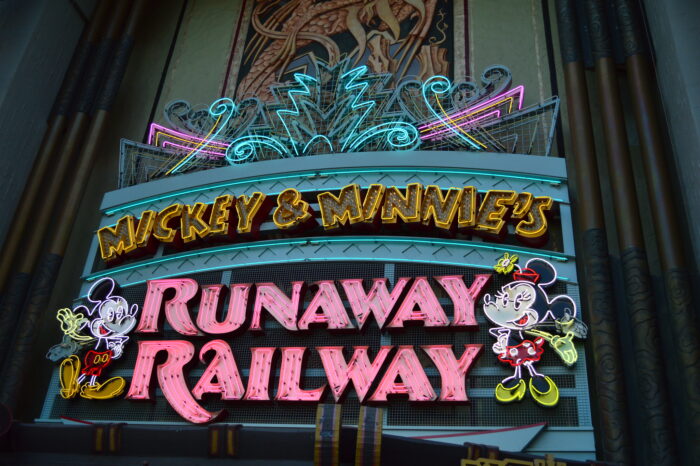 8. Mickey & Minnie's Runaway Railway – 8.6% downtime
Back to our good friend Hollywood Studios with more  rope drop downtime issues! Runaway Railway is another "but it's right there!" rope drop options. There are better things to do with your rope drop time, unless they're already down, or you have small kids that could ride this all day. Unfortunately, it's regularly down during rope drop anyway. If you're looking for a family-friendly area at Hollywood Studios as a backup plan, head to any of the attractions at Toy Story Land instead.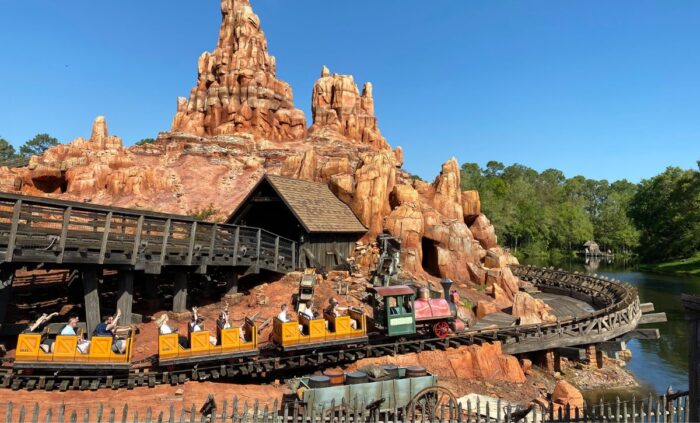 9. Big Thunder Mountain Railroad – 8.0% downtime
For those keeping track at home, of the "big" four attractions at Magic Kingdom that aren't open during early entry (Jungle Cruise, Pirates, Big Thunder, and Haunted Mansion), this is the third one that has significant rope drop downtime issues. I'm calling "be fair to regular rope droppers" on this nonsense! If you don't have access to early entry, these are the exact four attractions you should be targeting when you enter the park in the morning. But three of them might regularly be down! Opt for Jungle Cruise. Always.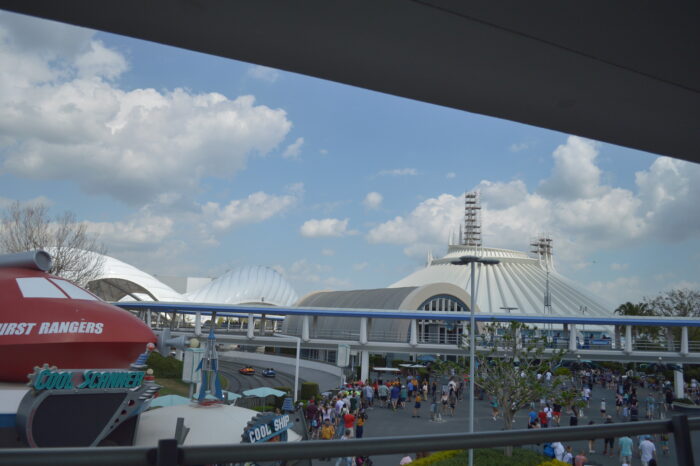 10. Space Mountain
An we wrap things up with yet another headliner, at Magic Kingdom. Space Mountain is generally a great early entry rope drop option, because most of the early entry crowd will head to Fantasyland. Might as well zig while the crowds zag and head to Tomorrowland instead! But beware, because Space Mountain is down 8% of the first hour of the day so far this year. If you're headed that way during early entry, opt for Buzz Lightyear or head to Fantasyland with the rest of your early entry friends!
What Does This Mean For You?
Downtime is an increasing issue at almost every park (except maybe Animal Kingdom).
If you're hoping to avoid wait times by utilizing early entry or regular park rope drop, it's important to have a plan.
If (or when) your plan goes awry thanks to downtime (or transportation issue … or cranky kids … but I digress), it's also important to have a back-up plan so you don't waste your time with debate or indecision!