The SATURDAY SIX Takes a Spooky Stroll Through Universal's HHN 2021 Tribute Store
This week's SATURDAY SIX takes a look at the HHN 2021 Tribute Store! Universal Orlando's annual Halloween Horror Nights event is known for its haunted mazes, scareactor-filled scare zones, and fantastic shows, but in the last several years one of our favorite parts of the HHN season is going through the Tribute Store. TouringPlans' own Marc N. Kleinhenz recently did a great recap of the History of the Tribute Store, and today we are going to check out the version created for HHN 2021, and it starts off hot…
# 6 – The Facade
The storefront facades for the Tribute Stores (located in the New York section of Universal Studios Florida, directly next to Revenge of the Mummy) have become more and more elaborate over the last six years. The latest creation is the best one yet, with a wonderfully creepy old timey house for guests to walk through.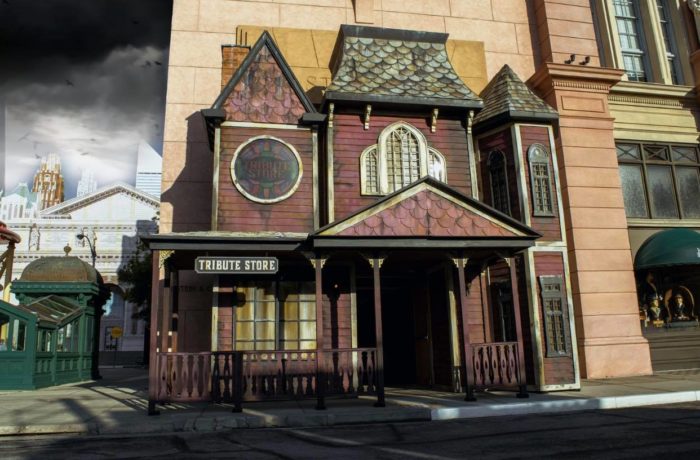 # 5 – The Rooms
Each Tribute Store is essentially a collection of four themed rooms for guests to walk through, being able to enjoy themselves in an ultra themed environment while shopping for merchandise and buying snacks. For the HHN 2021 Tribute Store, the amazing facade design outsides continues straight into a first room themed around a parlor in an old house. The parlor room is where we get a museum of HHN history that is not only wonderful for fans of the event, but also a must see for anyone interested in the behind-the-scenes process of how things are created for theme parks.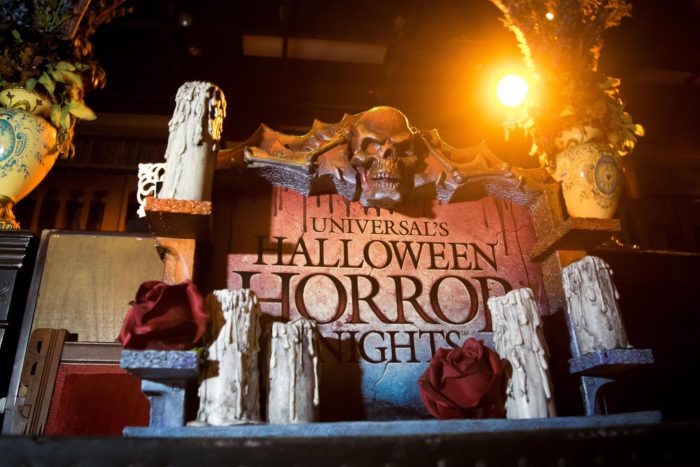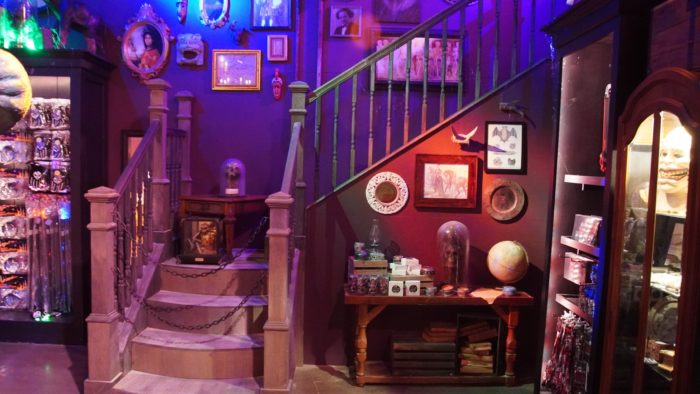 Some of the coolest things at Disney for me are when they put small scale models of theme park attractions in places like One Man's Dream or Launch Bay at Disney's Hollywood Studios, or even just seeing things like concept art. Outside of the recent Behind the Attractions series on Disney+ (which seems to be targeting young kids instead of diehard theme park fans) we really don't get many "looks behind the curtain" on all the work it takes to build the things we love at Universal and Disney. Thankfully the Tribute Store gives us a huge serving of that and then some!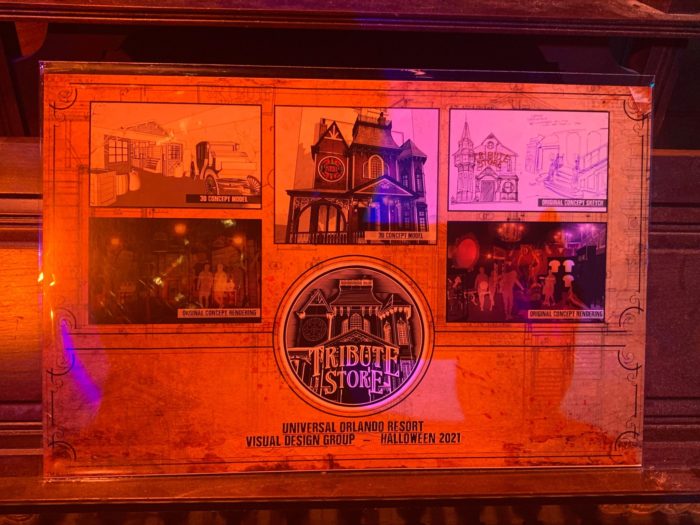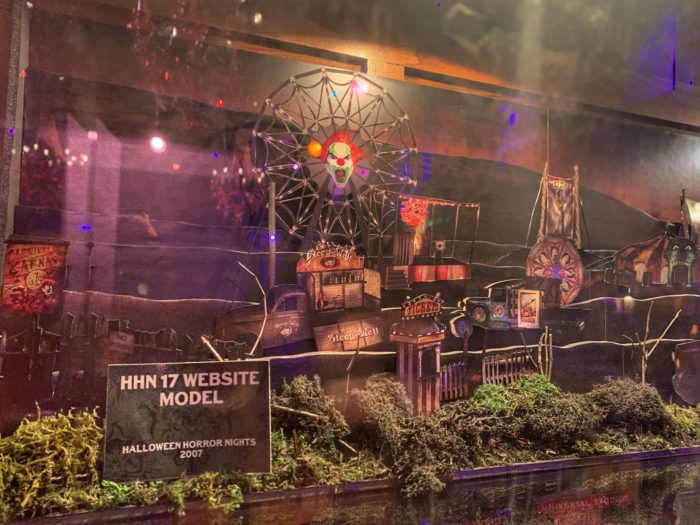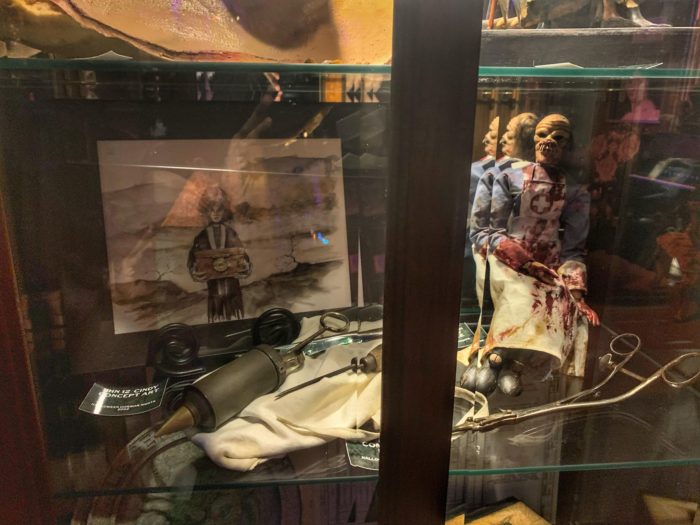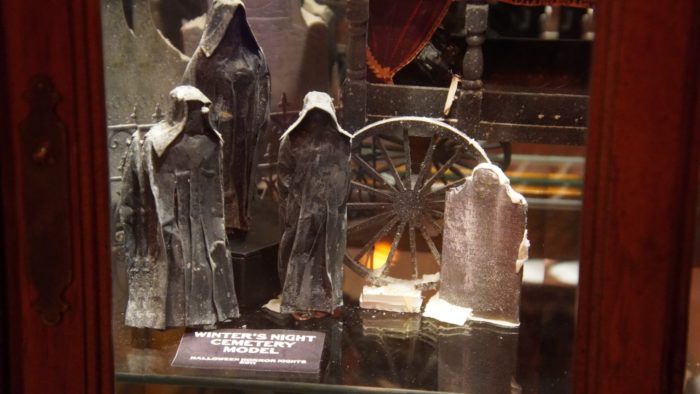 One of the coolest things ever seen at HHN was Robosaurus. This a four story semi-truck that could transform into a fire breathing dinosaur. The Tribute Store has a glorious tribute to this awesome creation.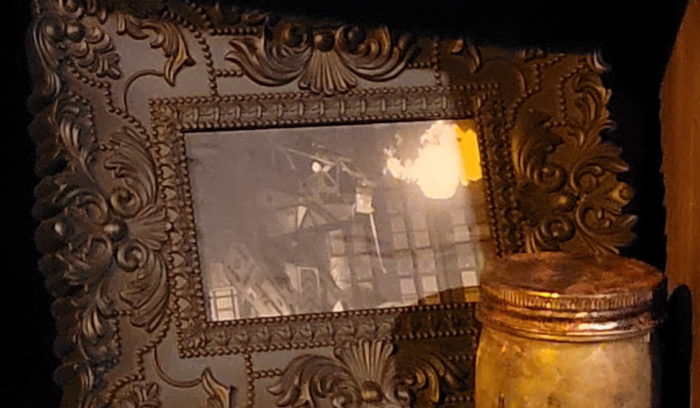 Here's a picture of the actual Robosaurus taken during HHN back in 2006.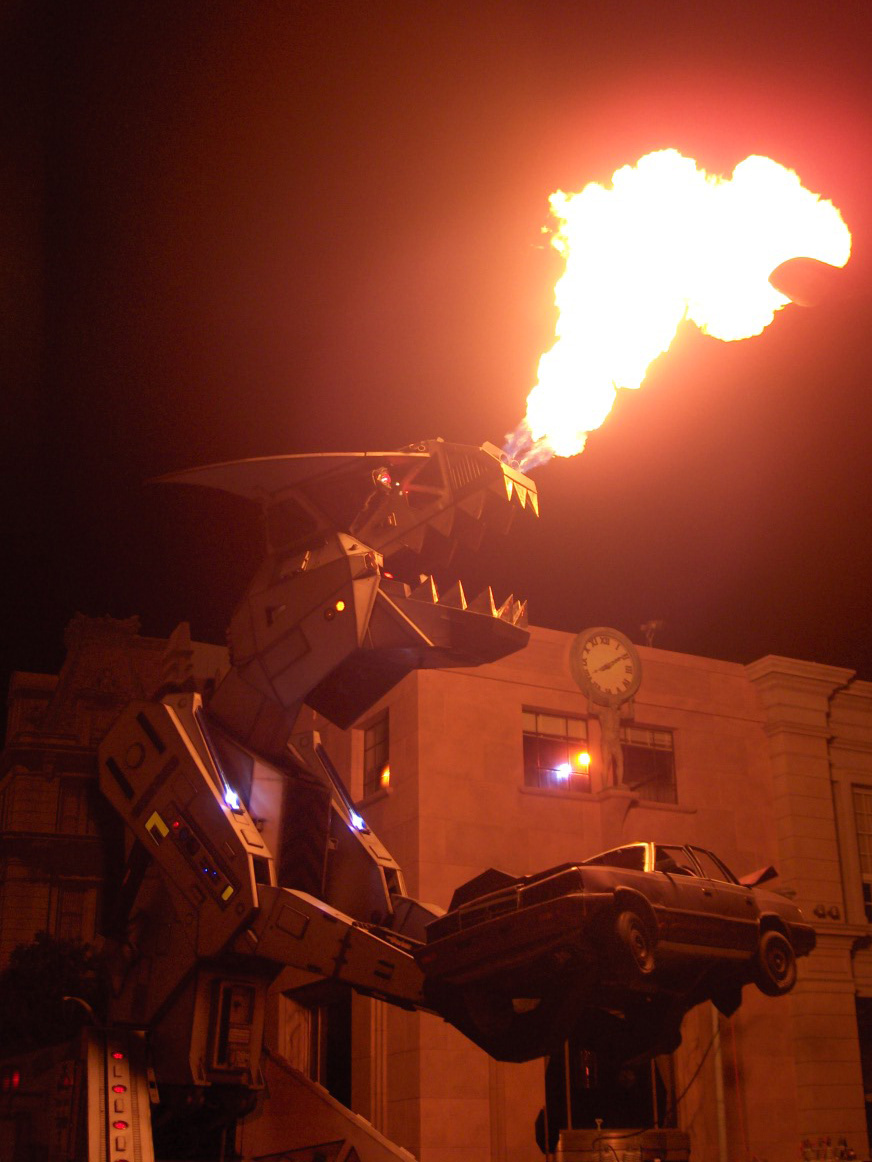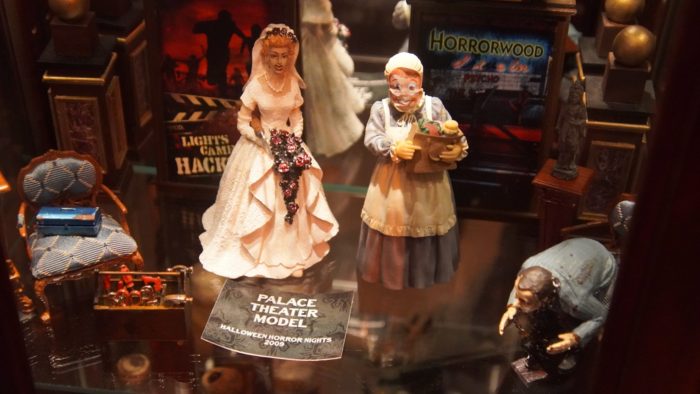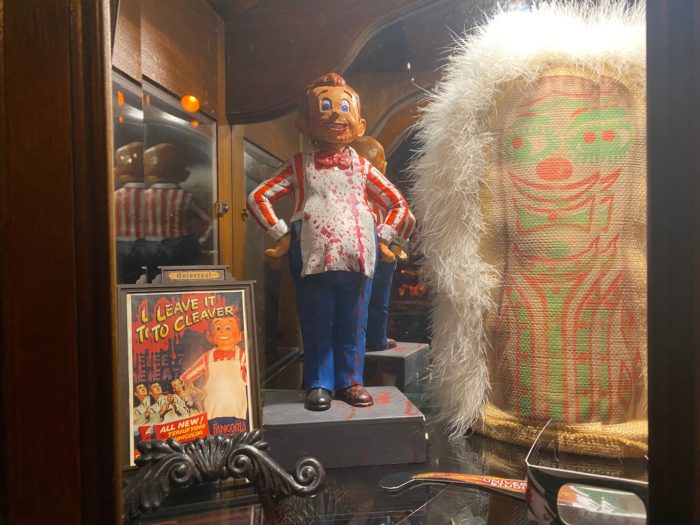 Back at HHN 25, Universal created I believe to be the greatest piece of HHN merchandise ever made. The HHN icon spike set featured our favorite HHN characters as wooden spikes (which were actually seen on the character Fear in HHN XX). Only one set was made available for sale and it was quickly scooped up by OrlandoInformer's own Taylor Strickland. It is my life's mission to get this spike set off of Taylor, and it may possibly have to be won in the greatest challenge a theme park blogger can compete in… eating the most Voodoo Doughnuts in 6 minutes. THE GAUNTLET HAS BEEN THROWN DOWN TAYLOR!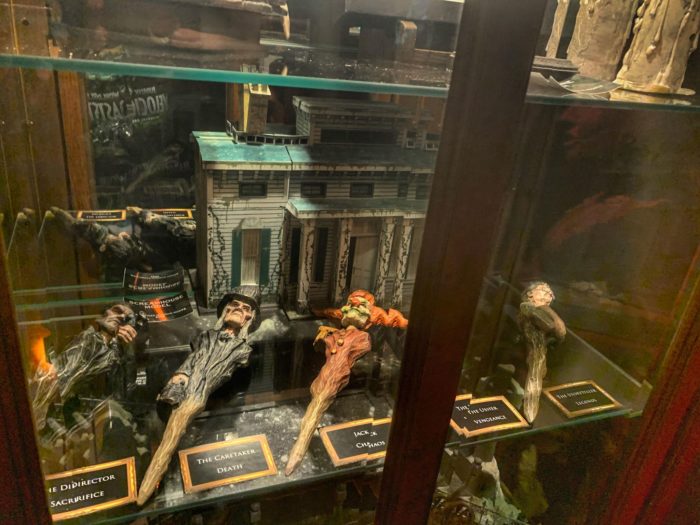 You also get to see various forms of HHN advertising and other media from over the last 30 years.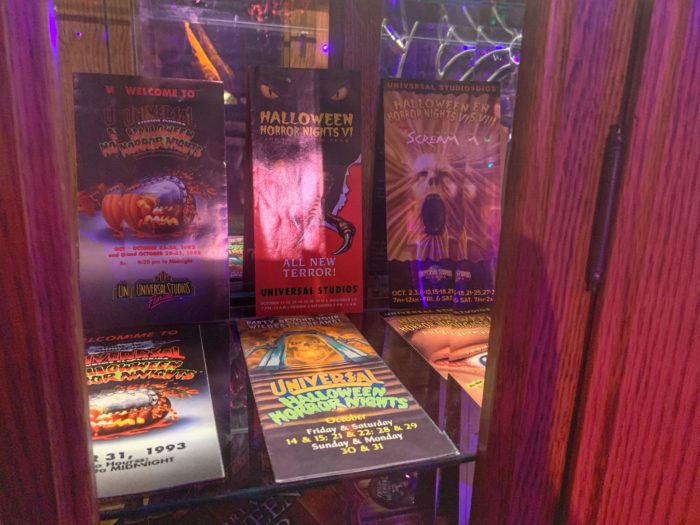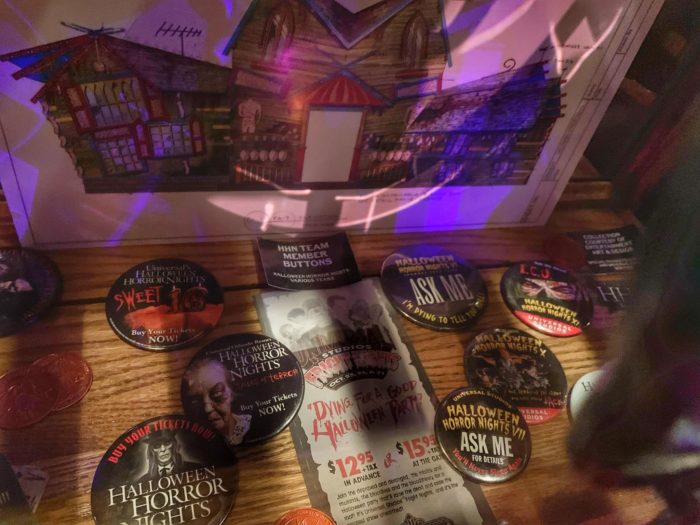 On our way to the second room of the Tribute Store we pass by a hallway in which Universal presents a whole bunch of Old Timey portraits. These pictures are actually parks guests who purchased the opportunity back in early August. Say what you will, but I think that is a pretty cool way to be a part of something you really enjoy. I don't see much of a difference between this and things like Leave a Legacy at EPCOT or being able to buy a brick with your name at WDW. After HHN is over, the portraits are then shipped to the person who bought them. That's pretty cool in my book.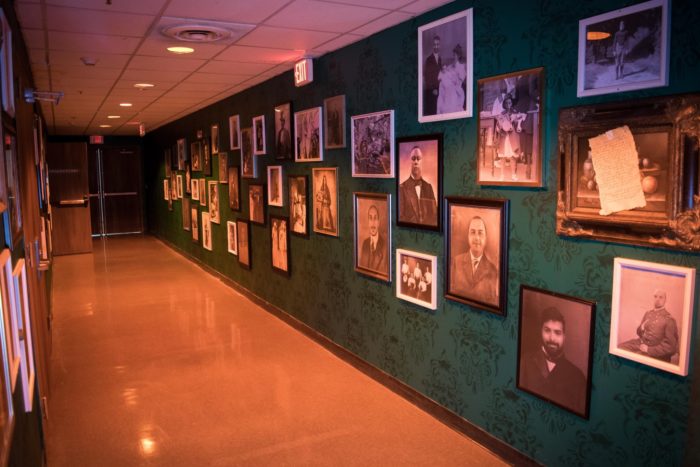 The second room at the Tribute Store is themed to a library in an old house, complete with a desk in the center. This room is based around the HHN icons, but we'll get to them later in the article.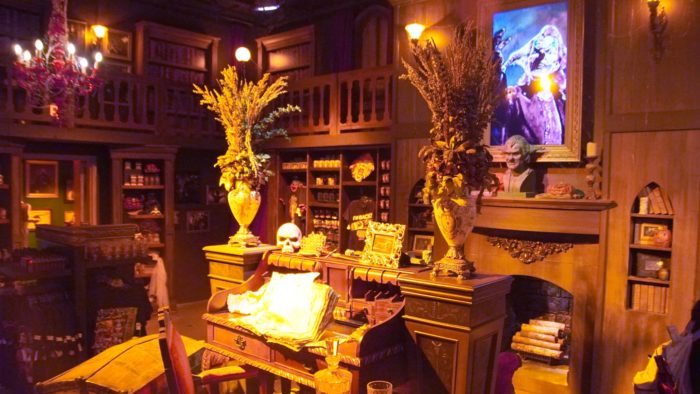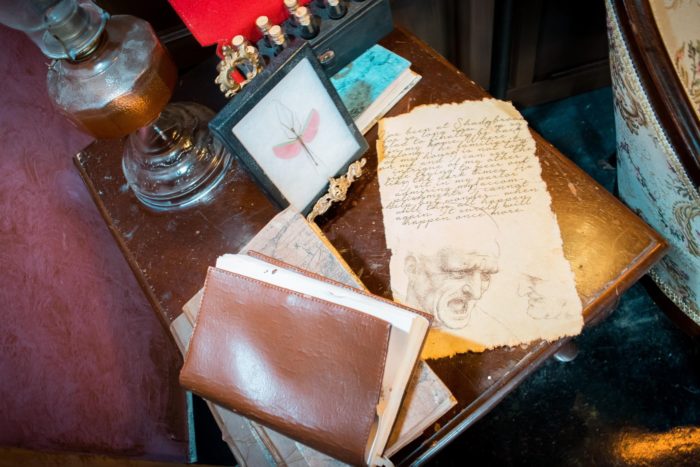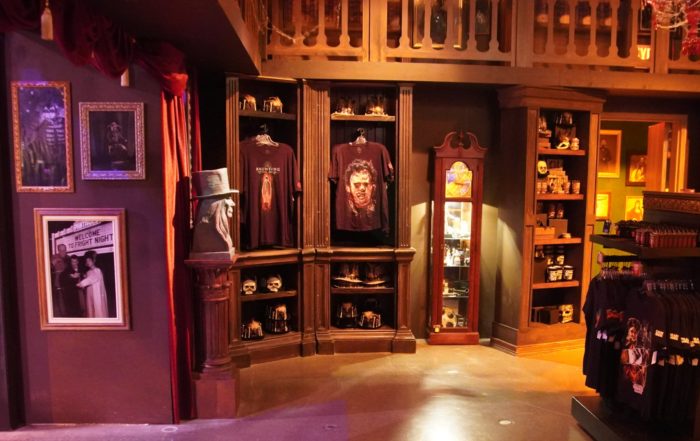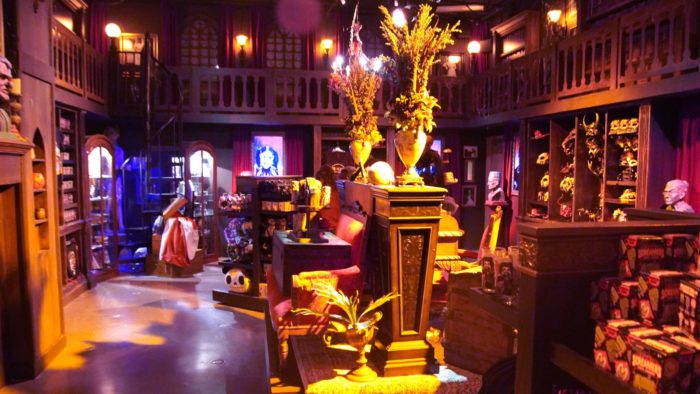 The third room is a conservatory as seen at night. Very cool atmosphere here.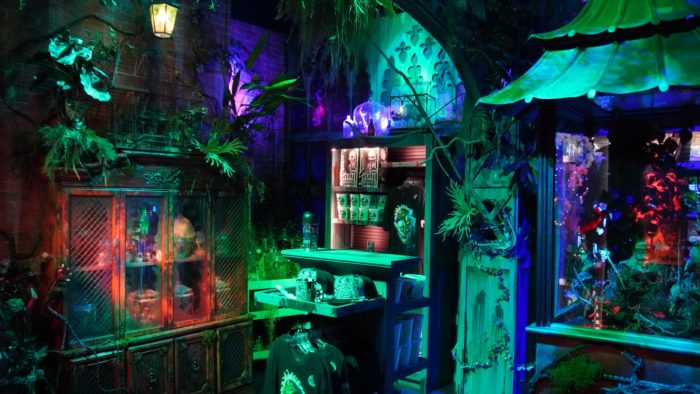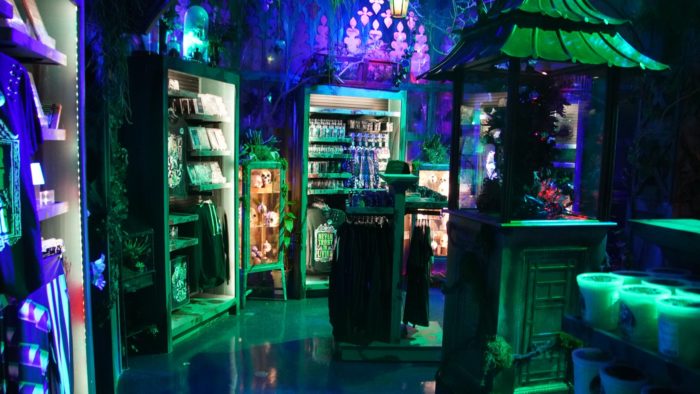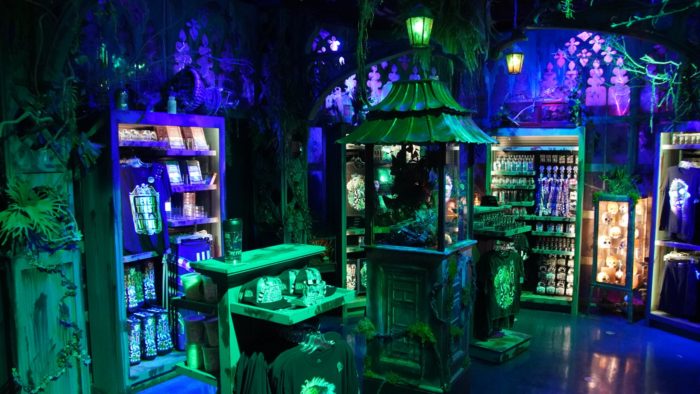 The fourth room in the Tribute Store is where you find all the snacks. Like the HHN icons, we'll cover that later in the article but one great detail in the room is this reference to the lone year in which HHN took place in both USF and Islands of Adventure.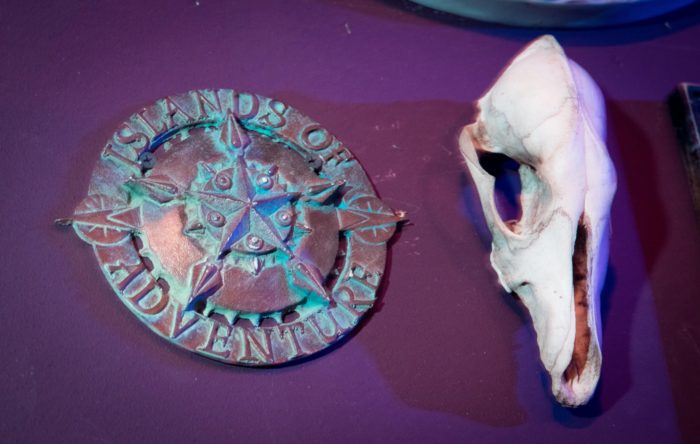 Before you leave the Tribute Store, you get to see some great references to places well known by HHN fans…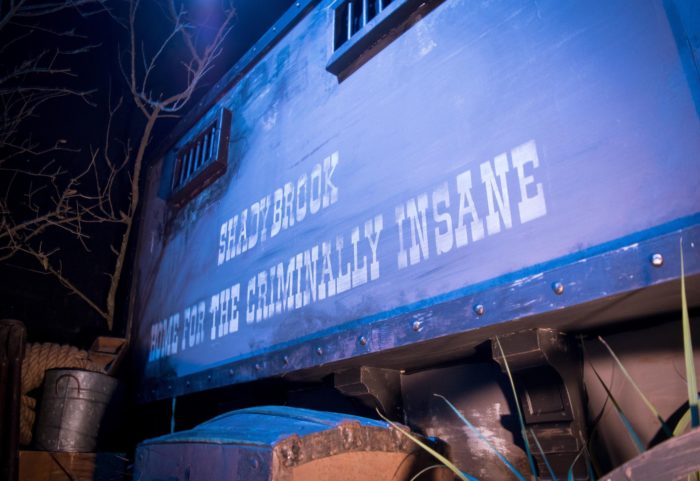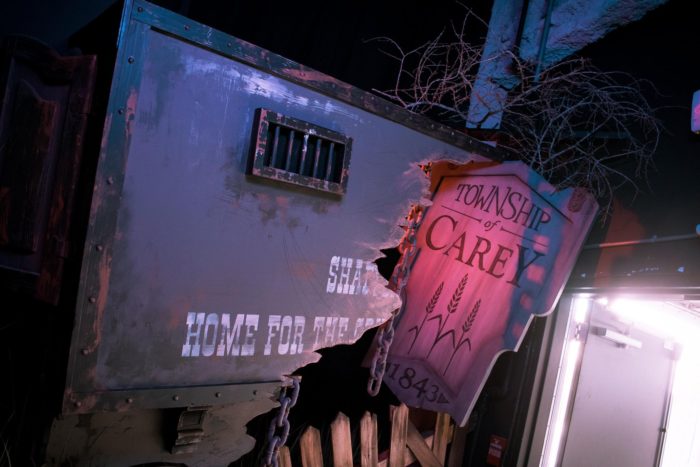 # 4 – The Merchandise
As great as it is walking through the Tribute Store for nostalgia, it is still a *store* designed to sell merchandise, and there is PLENTY of merchandise. One of my favorite things this year is the Studio Screamers vinyl figure set. It would have been cool enough if this series just had well known horror characters like Chucky, Gillman, and Frankenstein's Monster, but the fact that it also has HHN icons like Jack, Chanceb and Caretaker?! Just incredible!!!!!!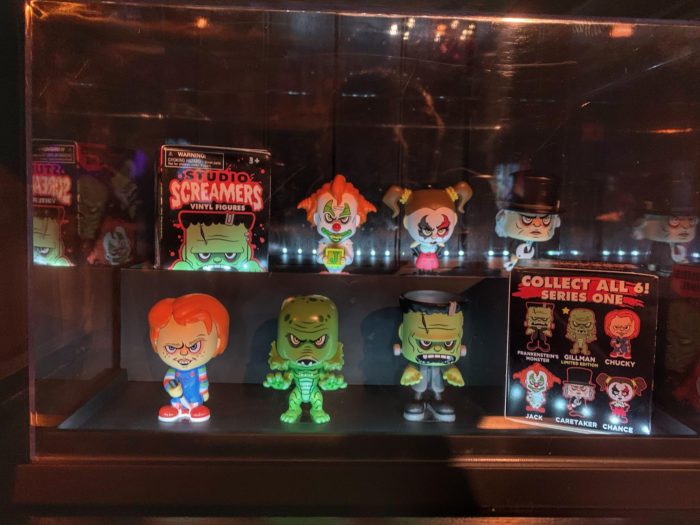 These figures are great for photo-ops in the park.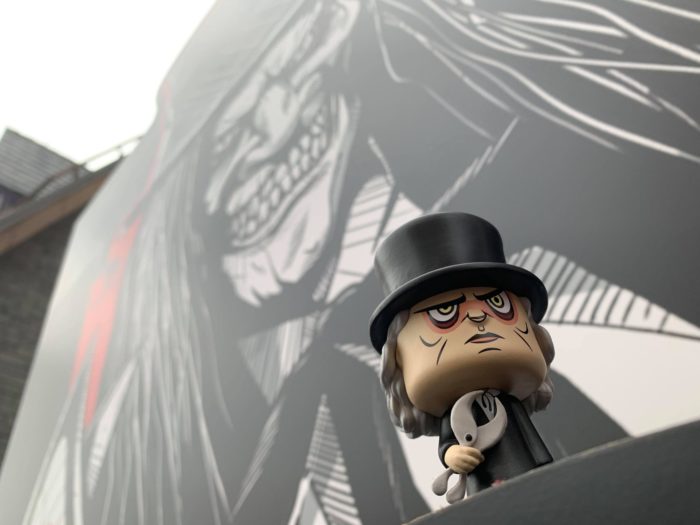 You can find the Studio Screamers featured on clothing as well. Super cute.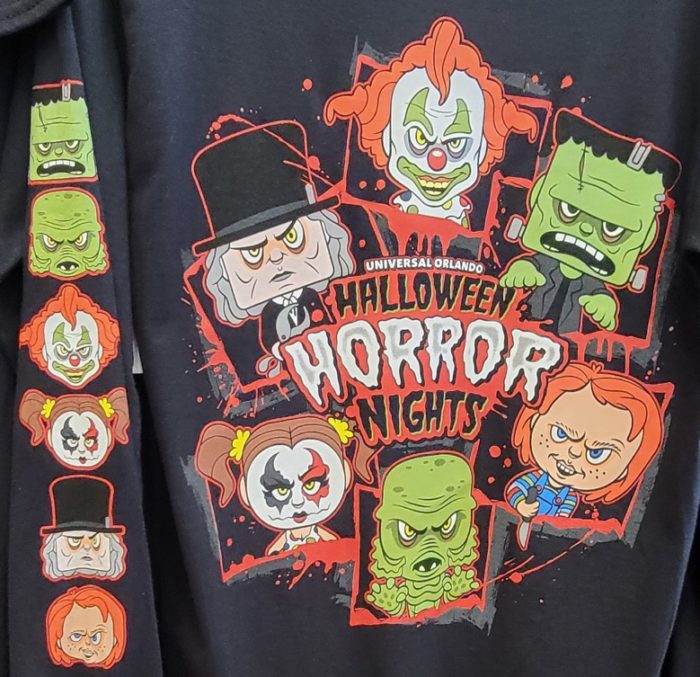 As always, plenty of HHN themed glasses.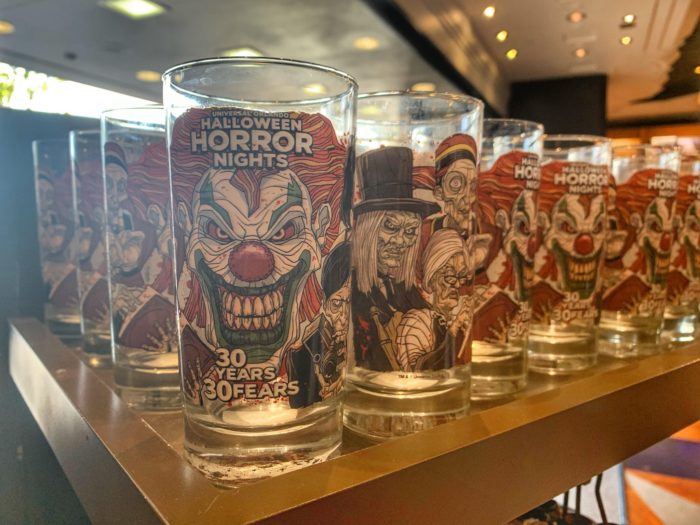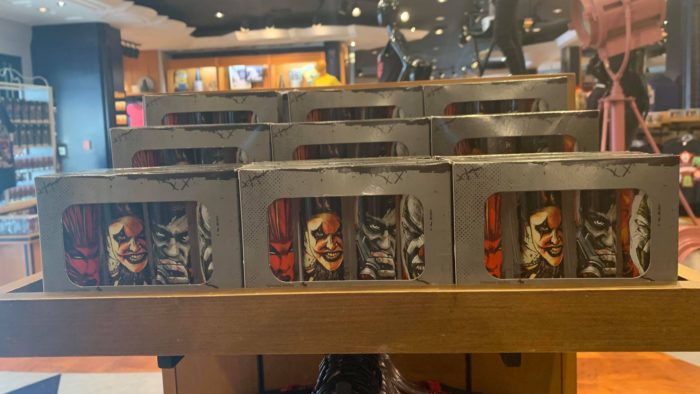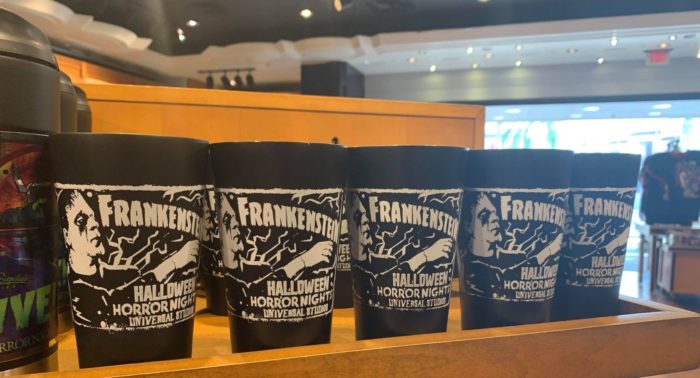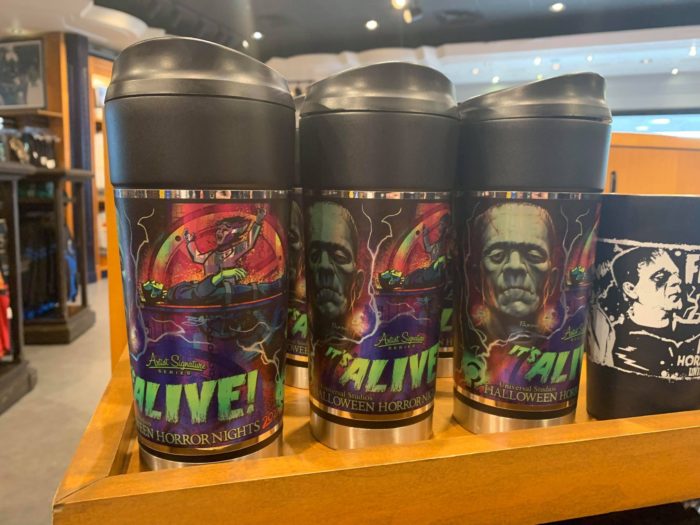 Fans of Frankenstein's Monster and Bride of Frankenstein have a lot of cool products to buy.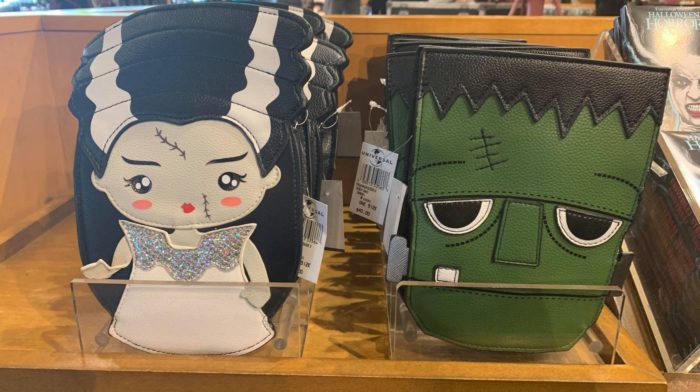 This is a Frankenstein's Monster mask that looks so good you could just display it as art in your house.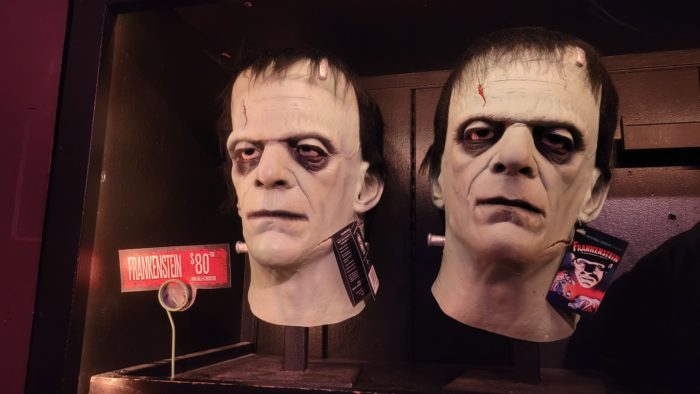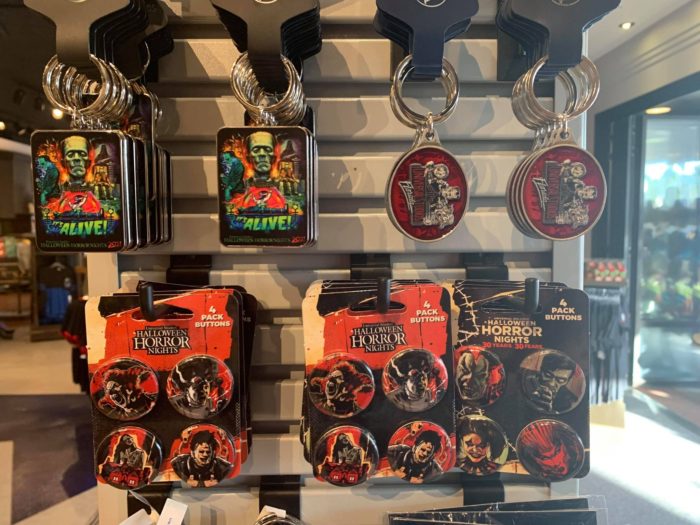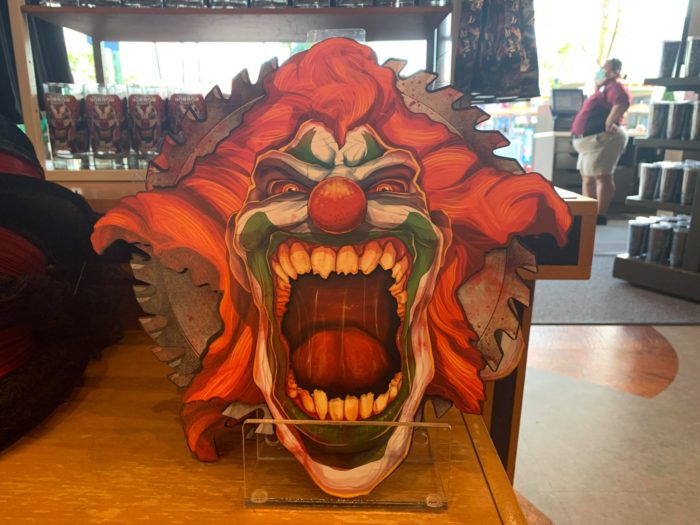 In previous years, I wasn't a big fan of the HHN shirts that featured all the event's houses on one shirt, but I actually like this year's version that spotlights the scarezones. That's pretty unique.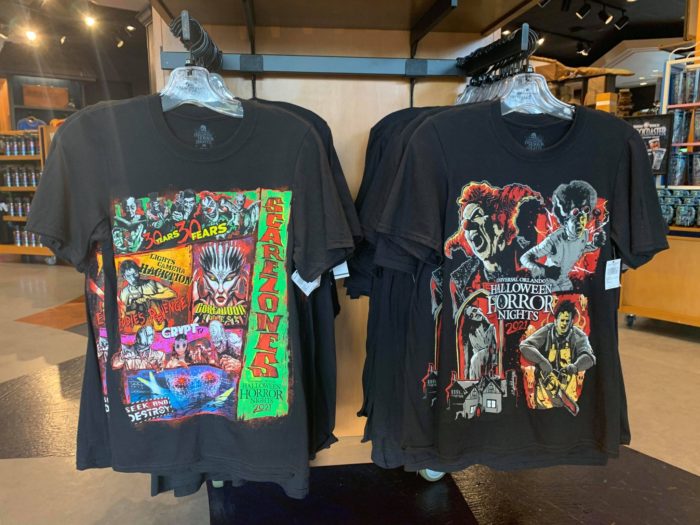 How great is that 30 Years 30 Fears shirt looking like a carnival poster?! Wow!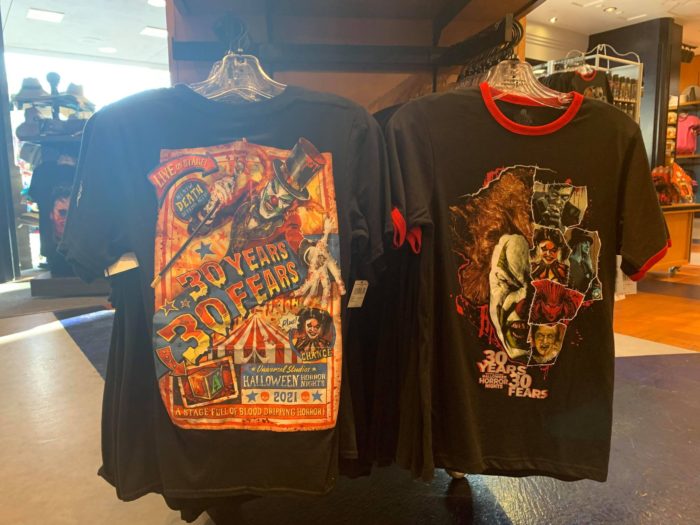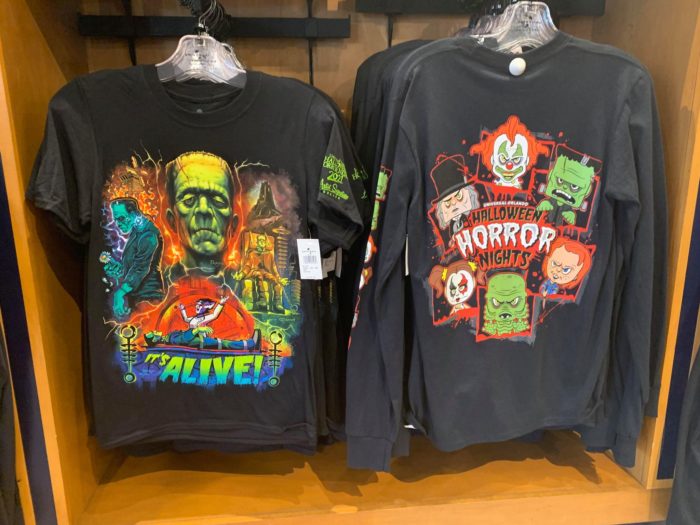 Beetlejuice fans won't believe how many different products are available for that particular IP.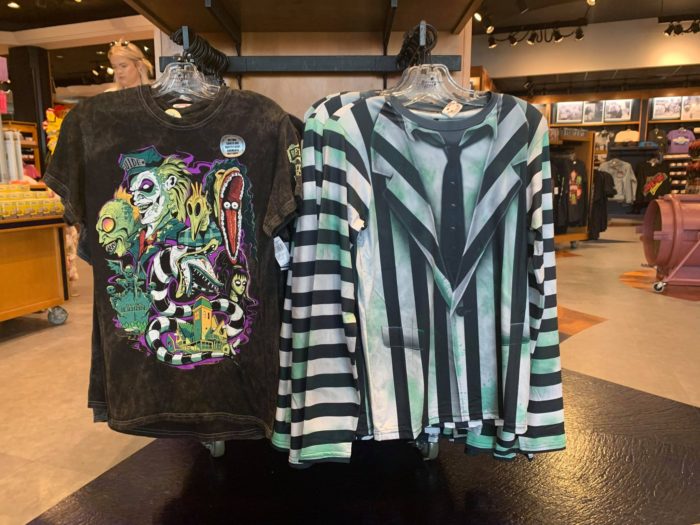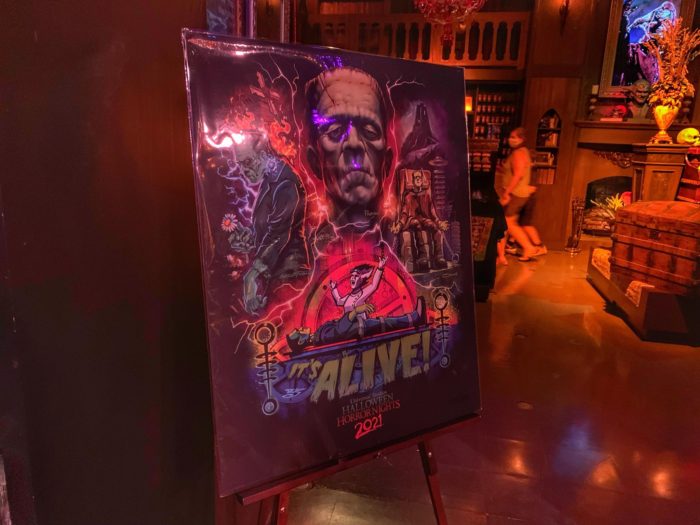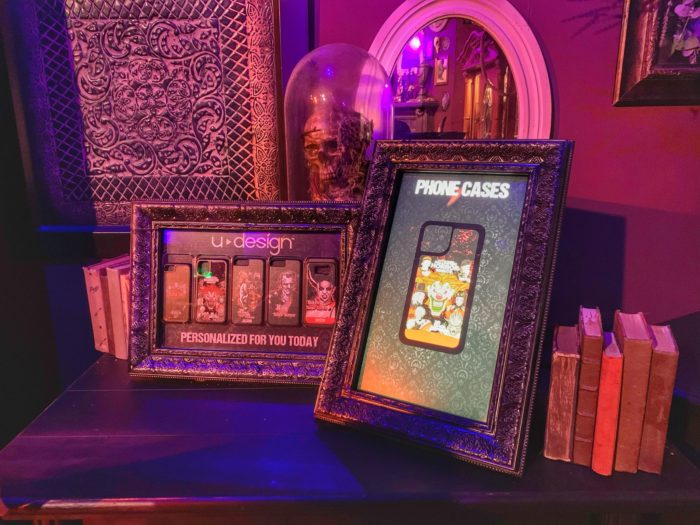 # 3 – The "Wax" Figurines and Coins
Part of the reason the Tribute Stores have such a hold on me is their use of the "wax" mold machines (they are not wax, it's actually plastic, but wax certainly sounds cooler). When I was growing up, these were a ubiquitous part of the Florida vacation experience. The mold-a-matics were everywhere and then they basically disappeared. Universal has been bringing them back regularly and I couldn't be more excited. The 2021 Tribute Store has two different machines. First one offers a Jack-O'-Lantern wax figurine.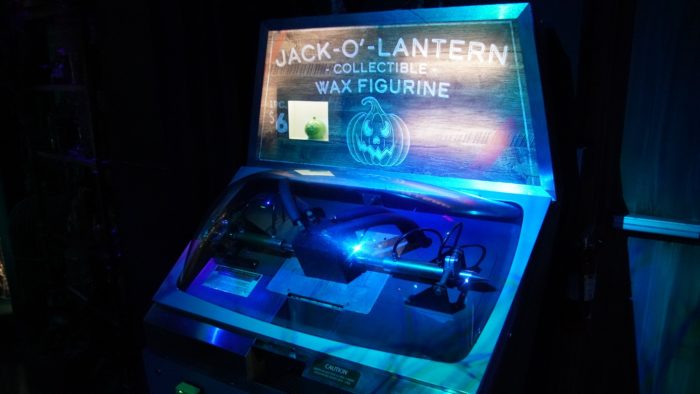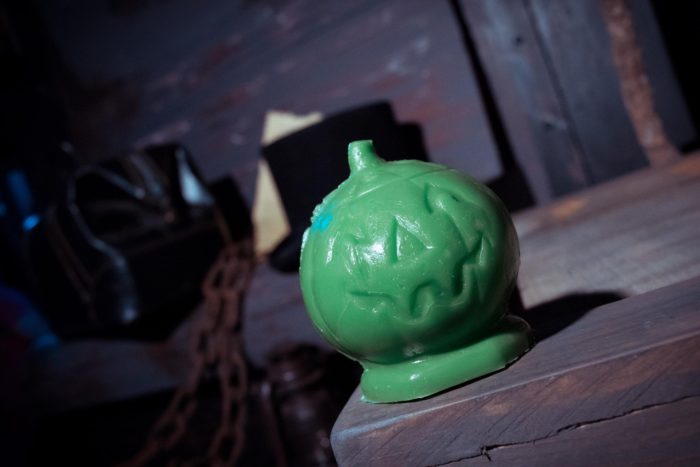 As well as a Frankenstein's Monster machine (which they identify as "Frankenstein's Monster" instead of "Frankenstein" that all normal people call him. That's a great level of detail for the people that would really care about stuff like that).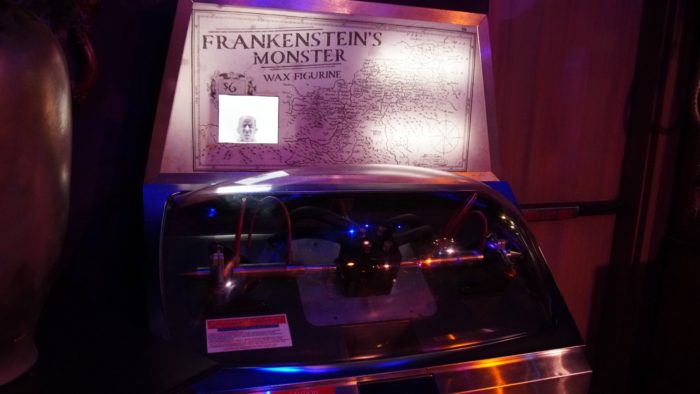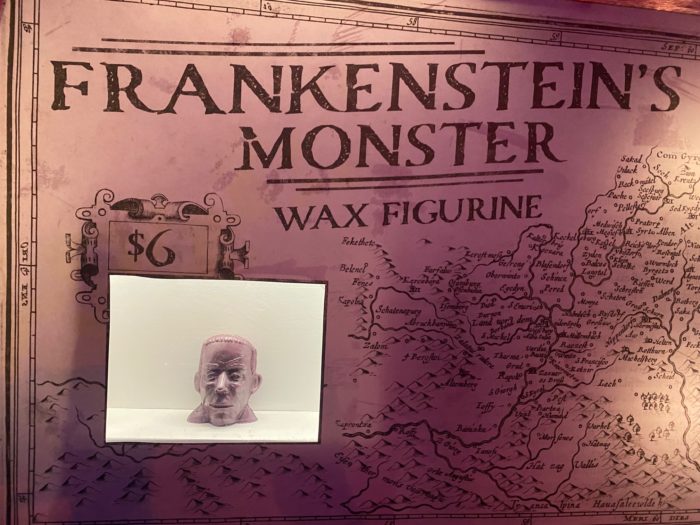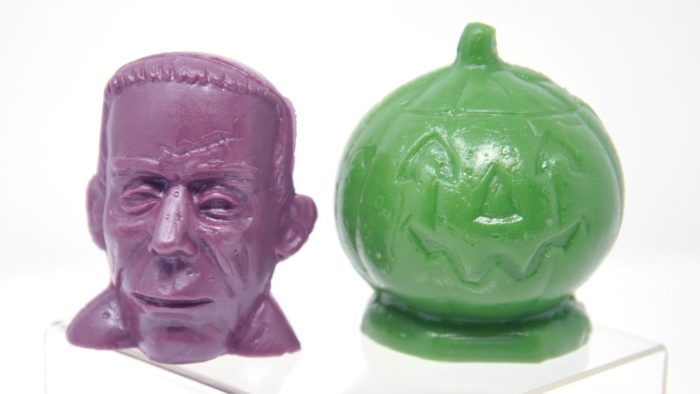 Here is a photo of every wax mold figurine that Universal has offered to date. Have you ever seen anything so beautiful?
Instead of pressed pennies, the HHN Tribute Store offers 4 different coins. Usually when it comes to coins like this I'm like "NAY NAY," but these were actually cool.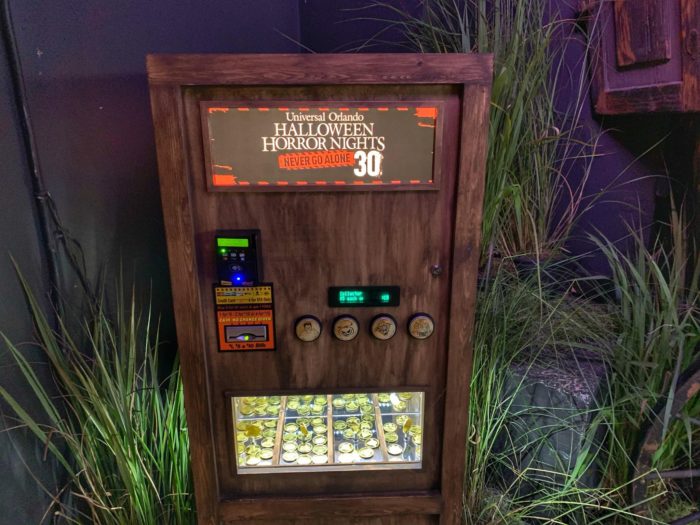 The Tribute Store itself has one of the four designs. I mean c'mon, that's AWESOME.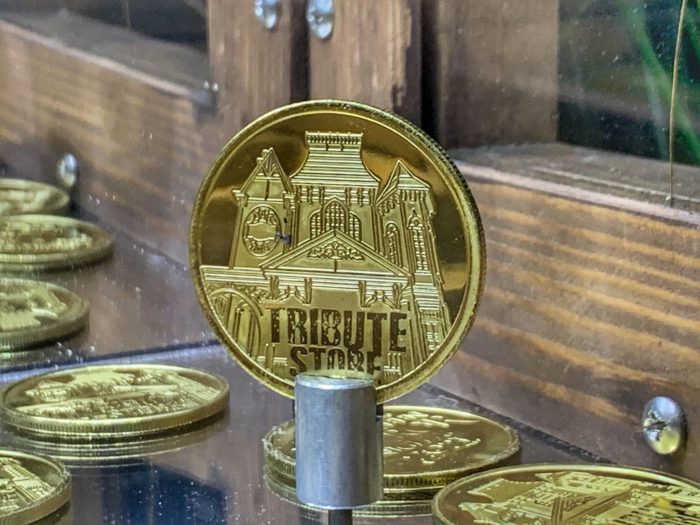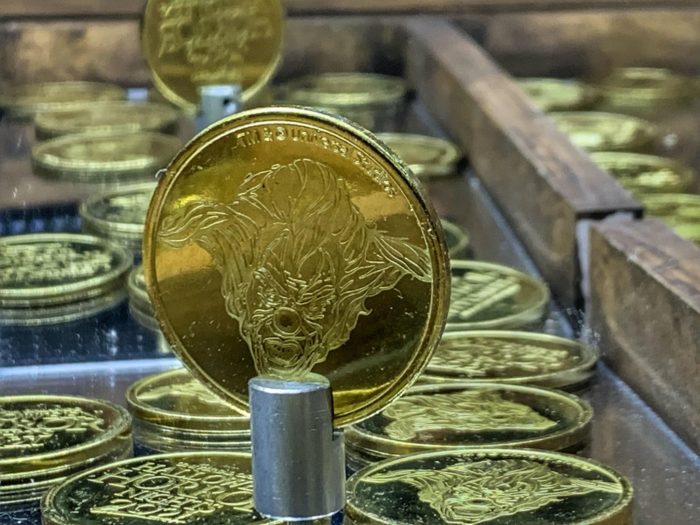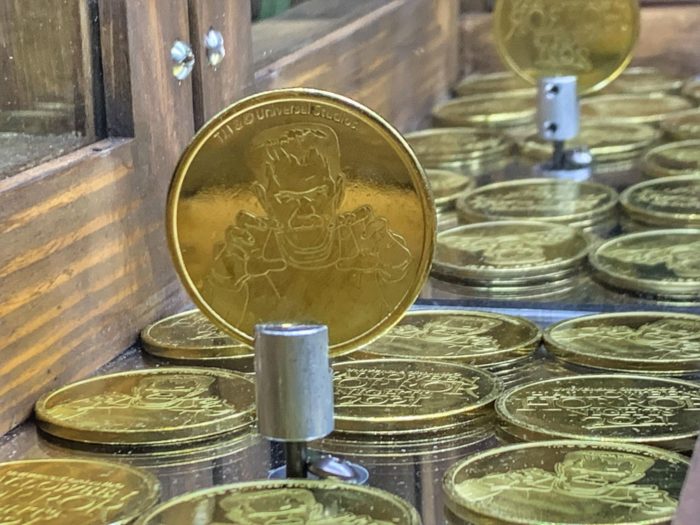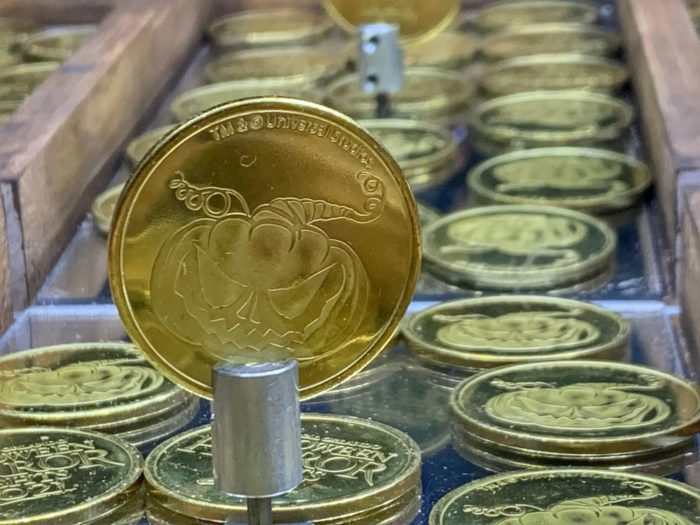 The back of each coin also has the HHN 2021 logo. Again, a great detail and makes it an even better souvenir.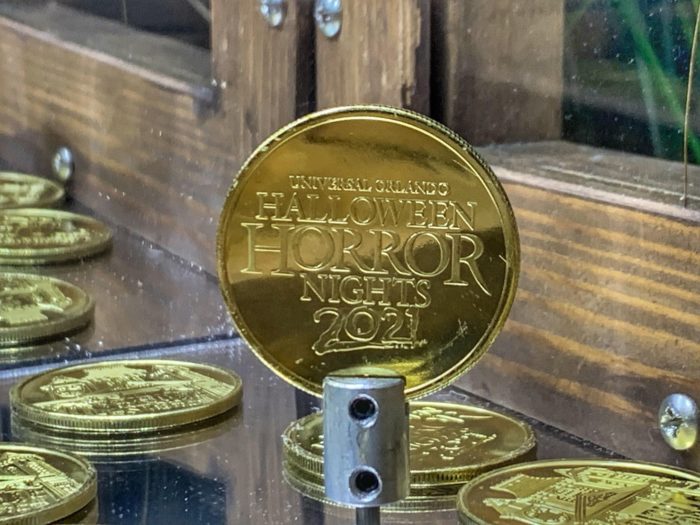 # 2 – The Icons
Okay let's head back into the second room of the Tribute Store and check out the loving displays they created for the HHN icons. First up, The Storyteller.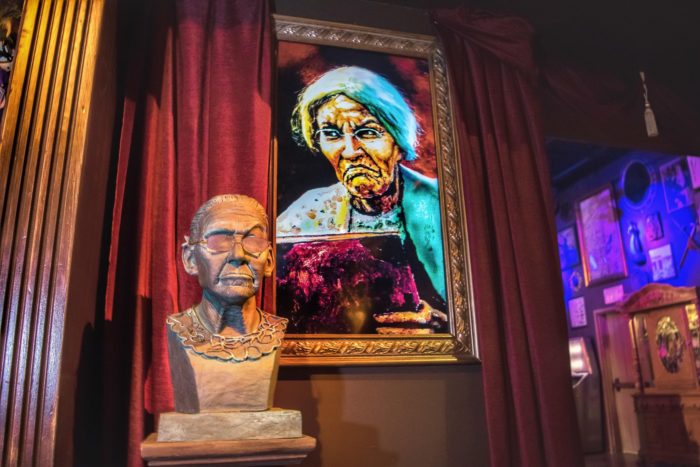 The Usher.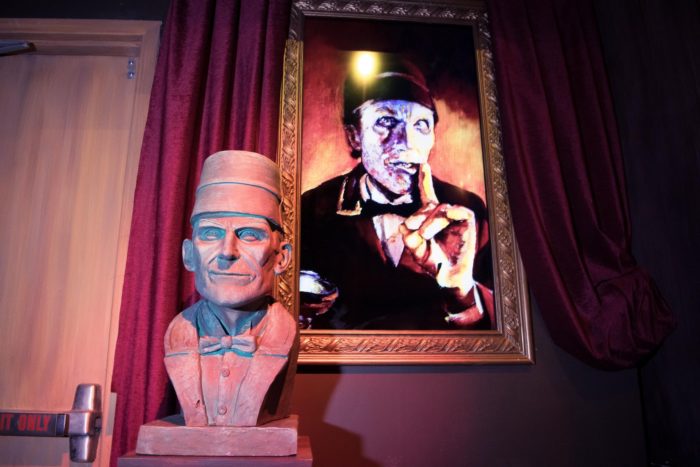 The Director.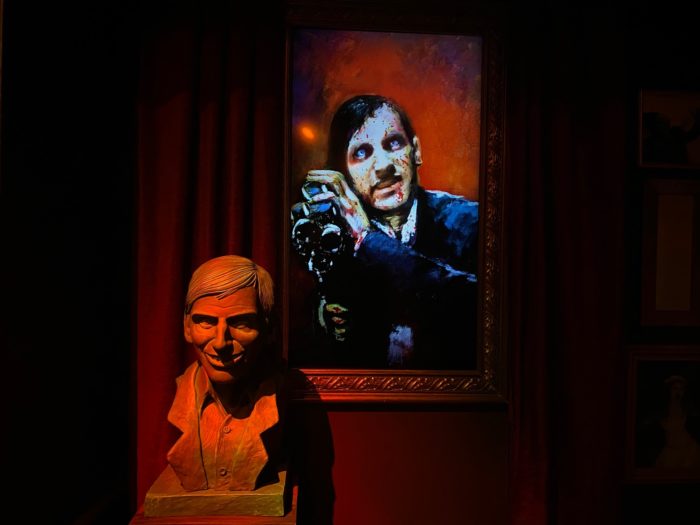 Chance.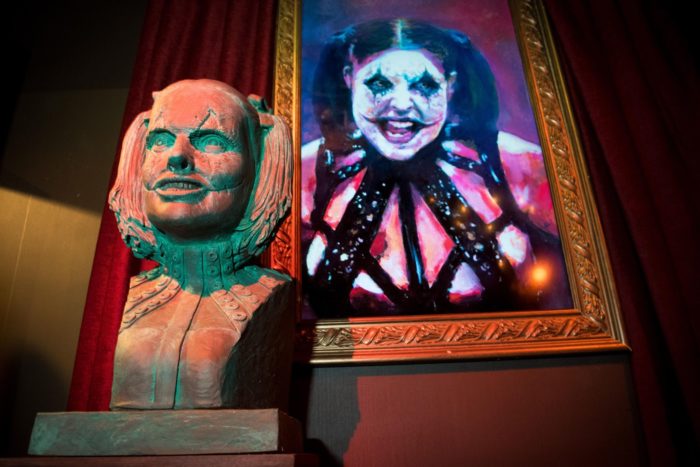 And of course the main man himself, JACK.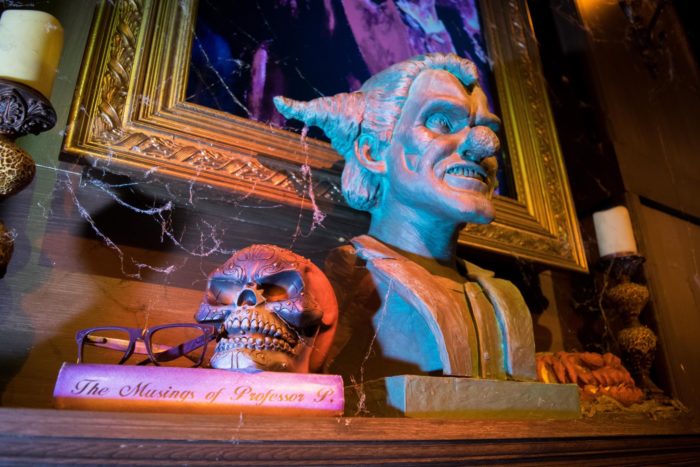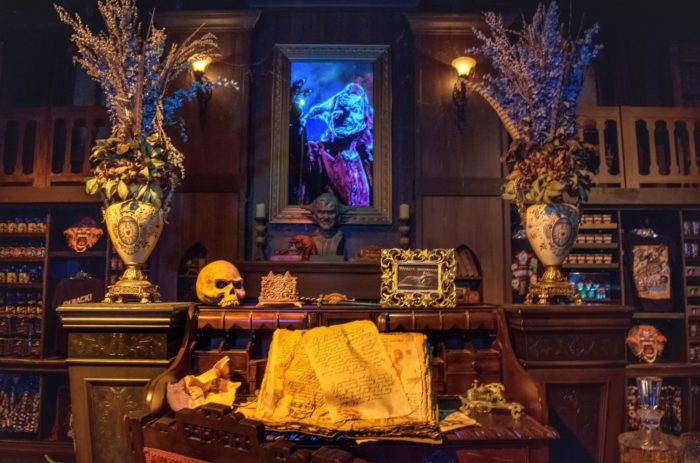 The first room of the Tribute Store also features an HHN icon of sorts, everyone's favorite HHN BEAR.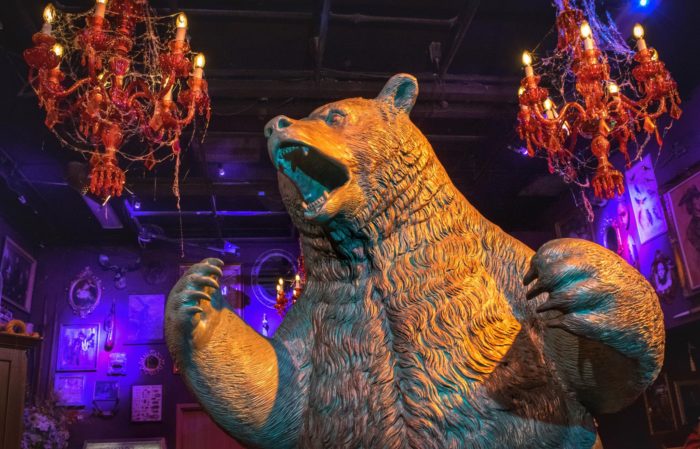 # 1 – THE SNACKS
Okay, so of course my favorite room is the last room of the Tribute Store. Themed to a barn setting, this room features a metric ton of HHN snacks.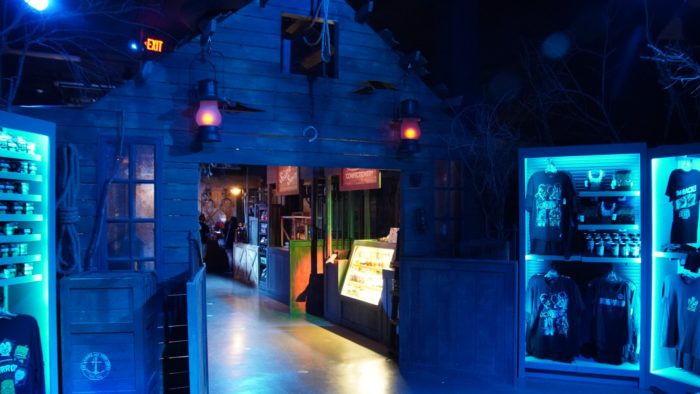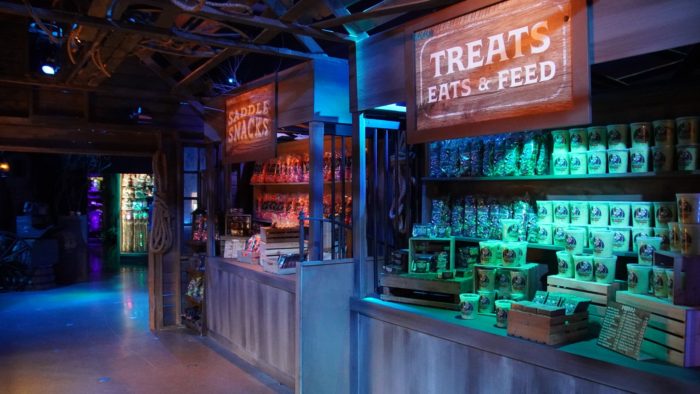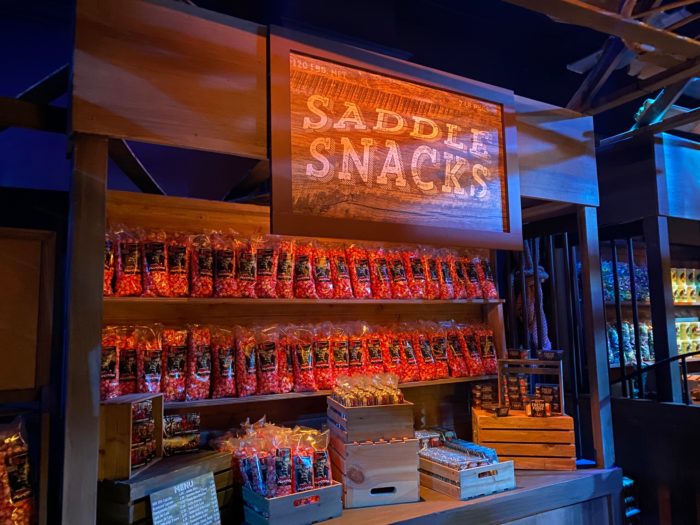 Decisions, decisions…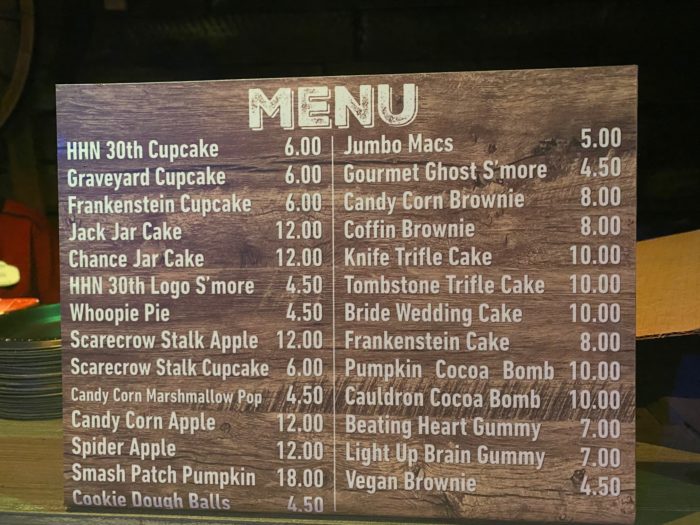 The Beating Heart Gummy and Light Up Brain Gummy are a big hit.
Like all true heroes – theme park food photographers – you too will be able to take fun pictures with these great tasting snacks.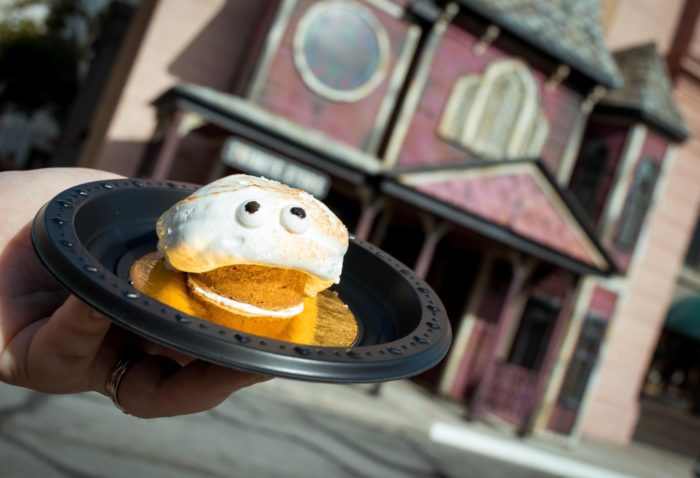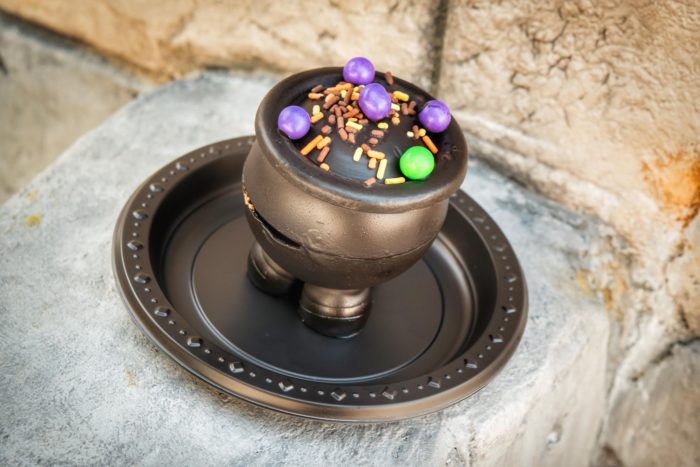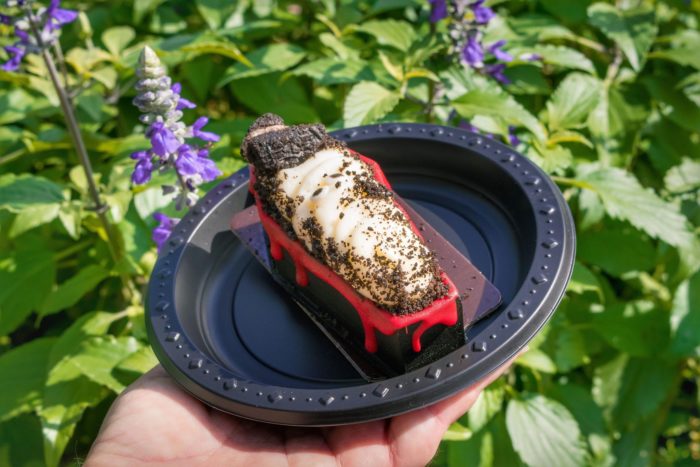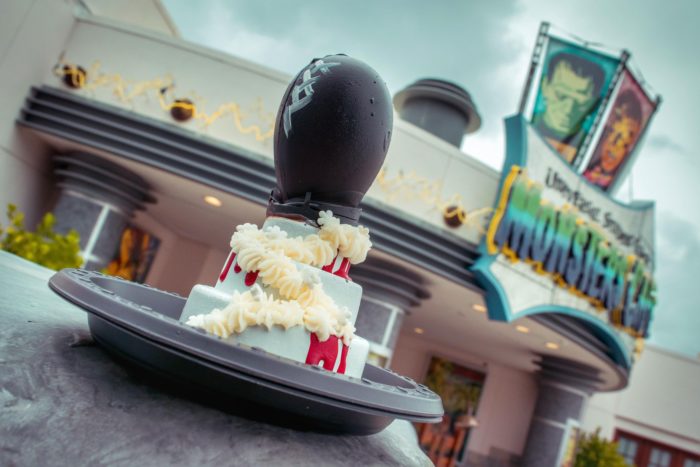 Well you know I'm going to have to get one of these HHN 2021 themed candy bars for the collectible fridge.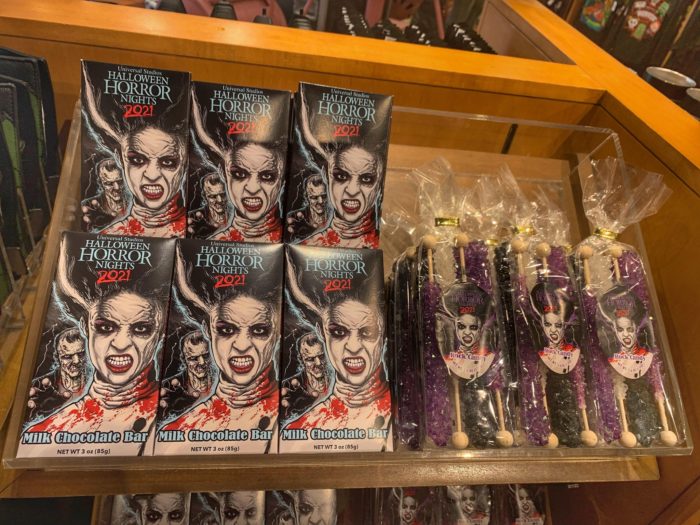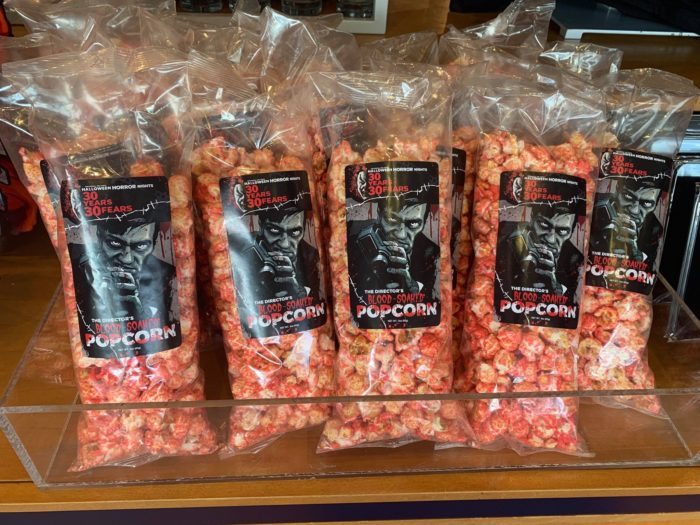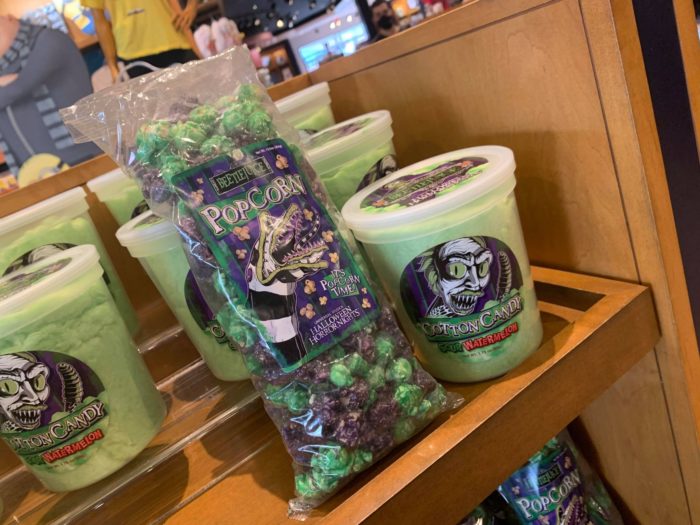 OVERALL THOUGHTS: I don't know how they keep doing it, but Universal keeps topping themselves with these Tribute Stores. I didn't want the Jurassic World one to leave, and now I don't want the HHN one to ever leave. Now I know how our kiddos feel when we go to places like Volcano Bay and they kick and scream when leaving any attraction not knowing that the next thing we go to will be just as fun and they'll love just as much.
HONORABLE MENTION – All Hallows Eve Boutique in Islands of Adventure
This year Universal brought a "taste" of what we see at HHN over to Islands of Adventure with the debut of the All Hallows Eve Boutique located in Lost Continent.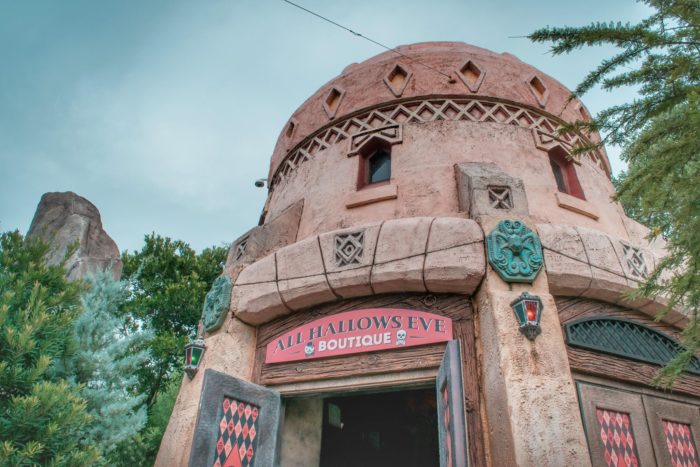 Like the HHN Tribute Store, the All Hallows Even Boutique is a highly themed gift shop, albeit a much smaller experience.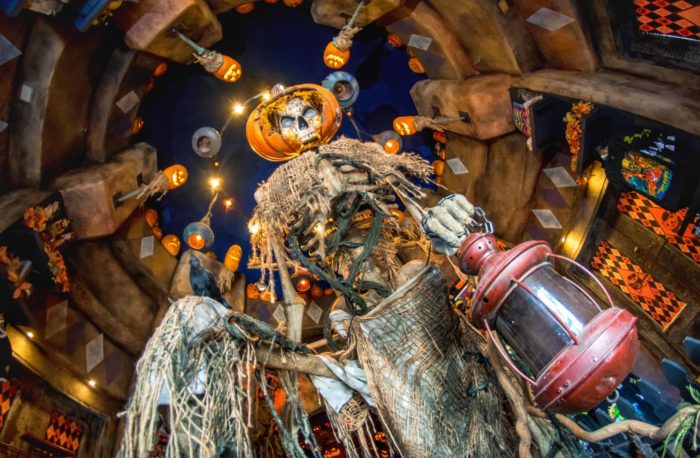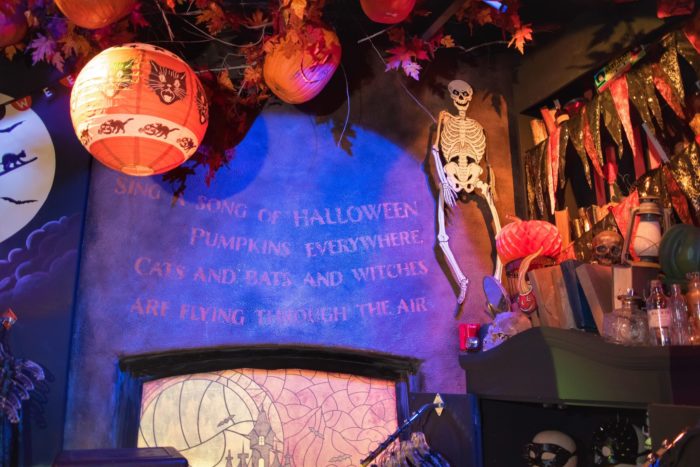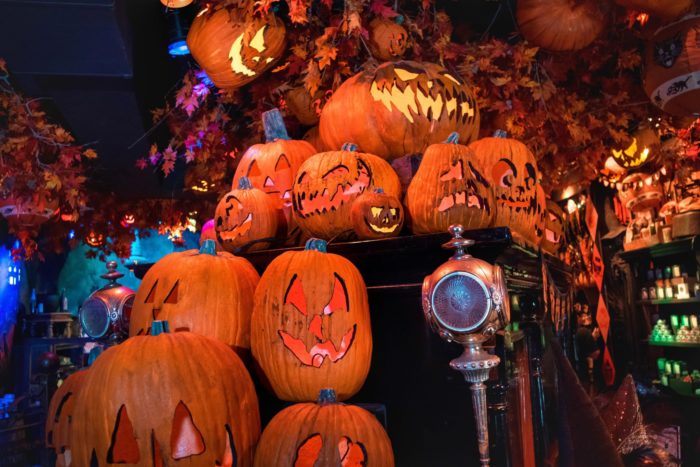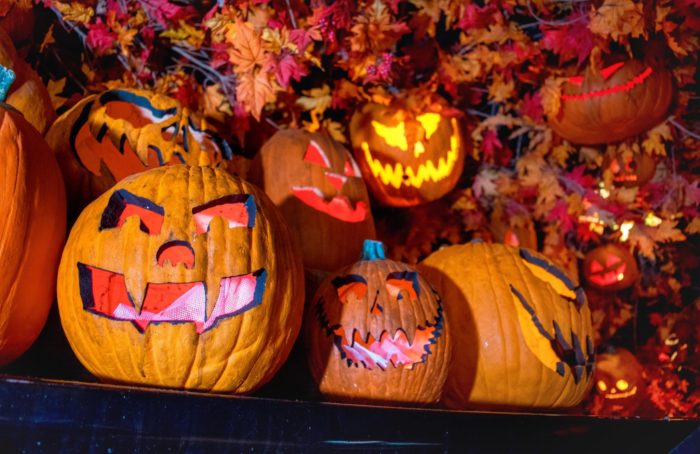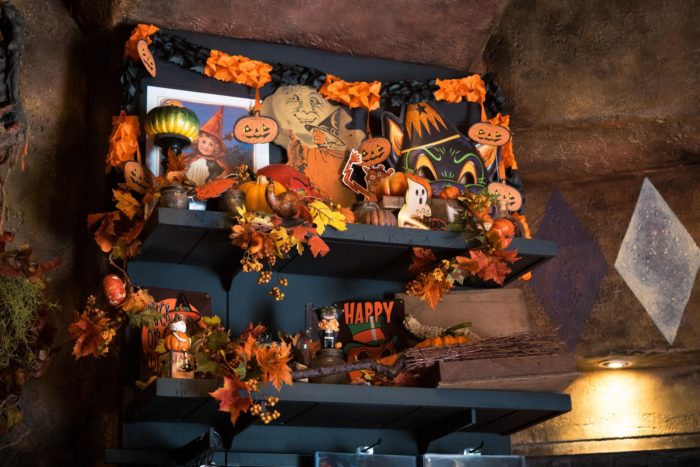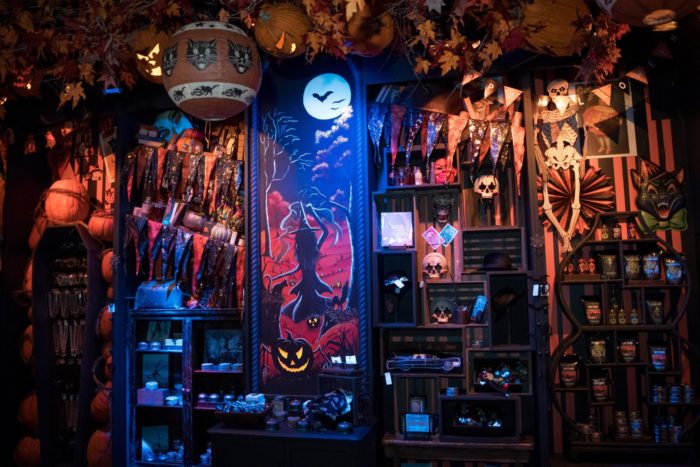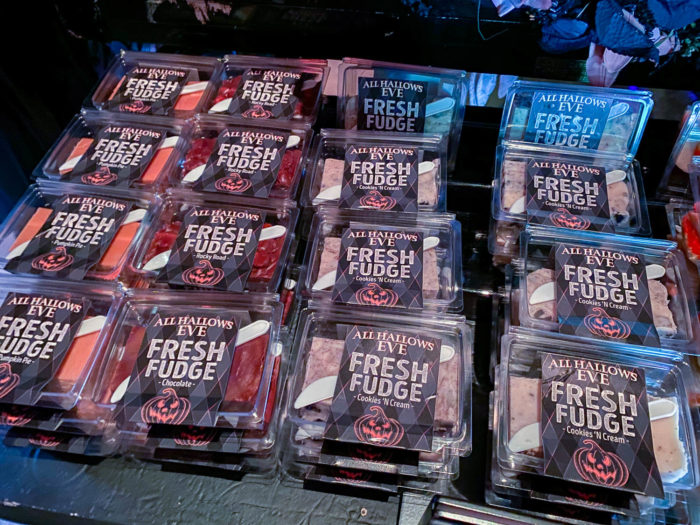 We mentioned in our look at the Jurassic World Tribute Store that it was fantastic seeing Universal work with a local candle company. That trend continues in the All Hallows Eve Boutique as you can purchase coffee from a local Florida coffee house.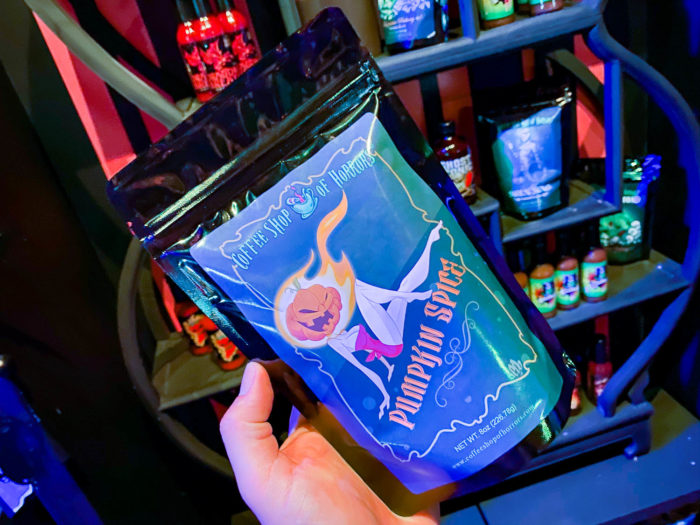 So there you have it: The SATURDAY SIX Takes a Spooky Stroll Through the HHN 2021 Tribute Store! See you next weekend for the latest installment of the SATURDAY SIX, where we'll look at something fun from the world of Disney and Universal. You can also follow Your Humble Author on Twitter (@derekburgan).
If you enjoyed this article, you will surely like the following: 
6 Reasons We Loved Universal's Untitled Daytime Halloween Event (AKA HHN 29.5)
Universal Orlando's Tribute Store – A Complete History
Universal Orlando's HHN Tribute Store – Complete Guide
Special Thanks to The Elite Brandon Glover, the bio-est of all reconstructs @bioreconstruct, Captain Cruiseline Scott Sanders of the world famous Disney Cruise Line Blog, my personal protege Hunter "Elvey" Underwood, artist @SonderQuest, the SAT SIX Fun Squad of Parkscope Joe and "the Dadalorian" Nick, hot shot Michael Carelli, charter member of the Universal Four @Nitro230, and Hermione Granger's tutor Megan Stump for their invaluable assistance with this article. Absolutely no help was added by SeaWorld Influencer @SuperWeenieHtJr. The SAT SIX is inspired each week by goofballs Aengus Mackenzie and LitemAndHyde and you Potterheads will  enjoy Meg's other blog work over at the Central Florida Slug Club.