The SATURDAY SIX Spends a Day at Disney's ANIMAL KINGDOM (Safety Measures, Low Crowds, New Additions)
This week's SATURDAY SIX takes a look at Disney's Animal Kingdom! With the Walt Disney World theme parks reopening earlier this month after being closed due to the coronavirus since March, we at the SATURDAY SIX knew our first stop back would be at our favorite park, Animal Kingdom. Turns out, Animal Kingdom was also the park that had the most significant changes once it reopened, and we're gonna check them all out starting with…
# 6 – Arrival Process
While Disney World stopped many construction projects dead in their tracks during the shutdown, there were some things that continued to be built. One of those was the total transformation of the bus loop/bag check area at the front of the park. To check this new area out, we decided to park at Disney Springs and take a bus over to the park.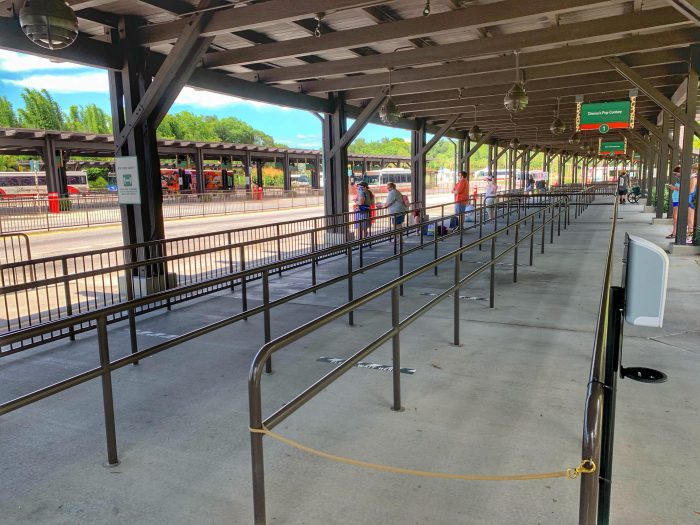 Disney buses now have numbered stations where guests can sit. Each guest party is given a station to sit in to help with social distancing.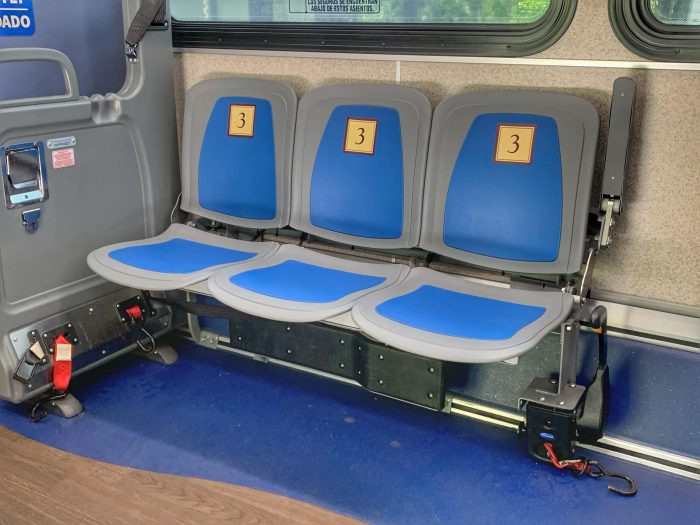 Once arriving at the park, guests get their temperature taken.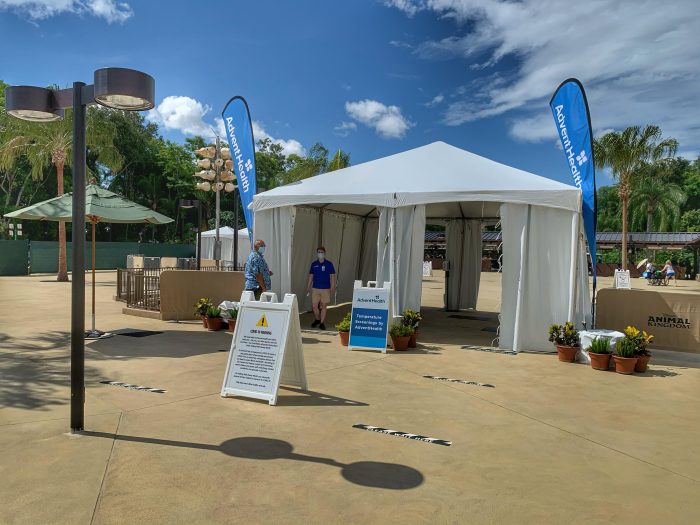 Disney doesn't appreciate guests taking photos of the new security area and bag check process, so we'll look at this aerial photo by @bioreconstruct from earlier in July when the area was close to being completed. We all remember the old screening process where a security member used a stick to thoroughly go through each guest's bags while making small talk. This excruciatingly long process made every guest feel as anxious as Nick Cage waiting in line at the airport in Honeymoon in Vegas, and was possibly one of the worst starts to your park day that anyone could have.
Thankfully, the new system Disney has in place is much better. Approximately a million times better. Using a new contactless scanner system, you just walk through with your bags. It's that easy. No, seriously. That easy. Guests walk through with their bags and stuff still in their pockets. One person per lane at a time. Strollers have to be pushed through separately and are given a once over by  security. A Cast member on other side of the scanner has a tablet watching, and if the system flags anyone they get sent to a secondary screening. This screening area is on the side and operates more like the old screening process of "a guy with a stick going through your stuff."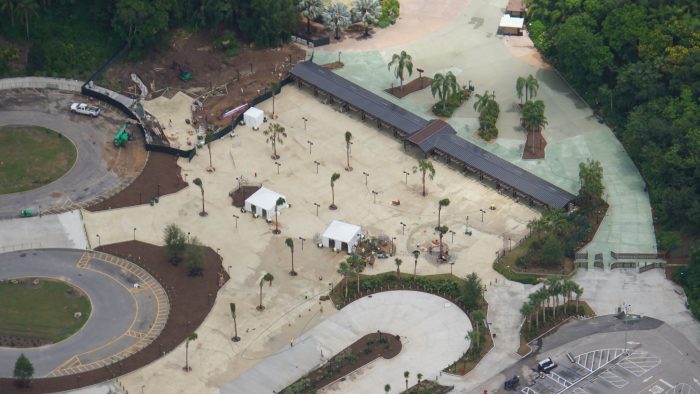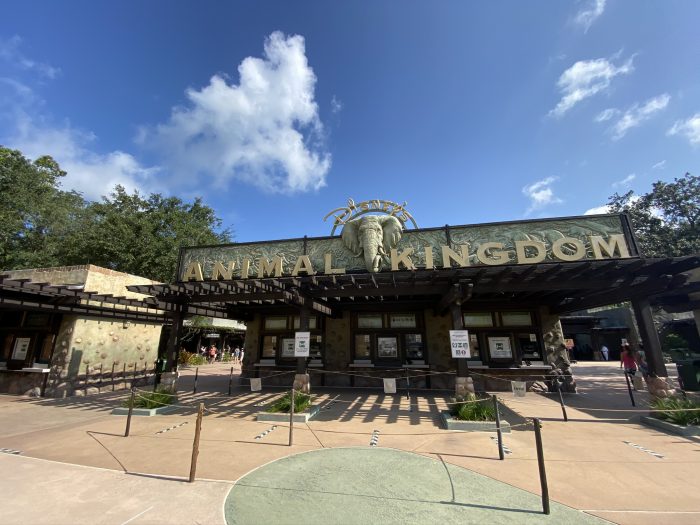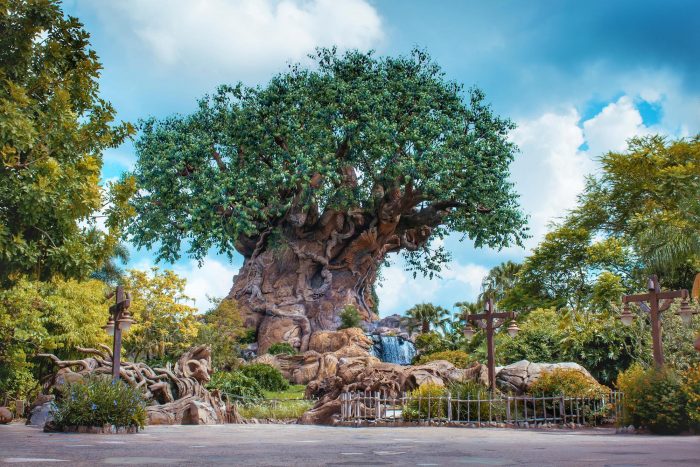 # 5 – Safety Measures
Just as we've seen over at the Universal Orlando parks, Disney has installed a ton of new safety measurements in Animal Kingdom. "Above and beyond" is not even appropriate in this case, as Disney went way Way WAY beyond what any company could reasonably be asked to do in order to protect guests and Cast Members. We'll start with hand sanitizer stations, which are located throughout the park and every attraction.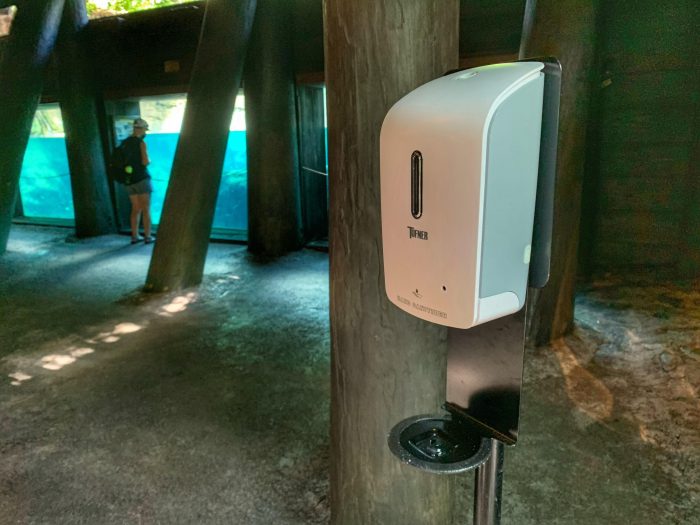 Washing your hands is a good thing to do generally speaking, but when you're using a lot of hand sanitizer during the day it's a good idea to mix in washing your hands as well. Outside of restrooms, Disney has portable hand washing stations throughout the park.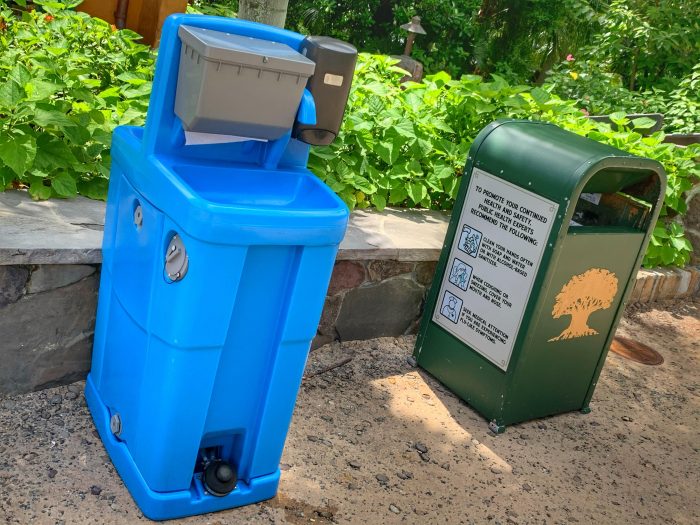 Markers are on the ground informing guests which way to go, along with social distance reminders everywhere.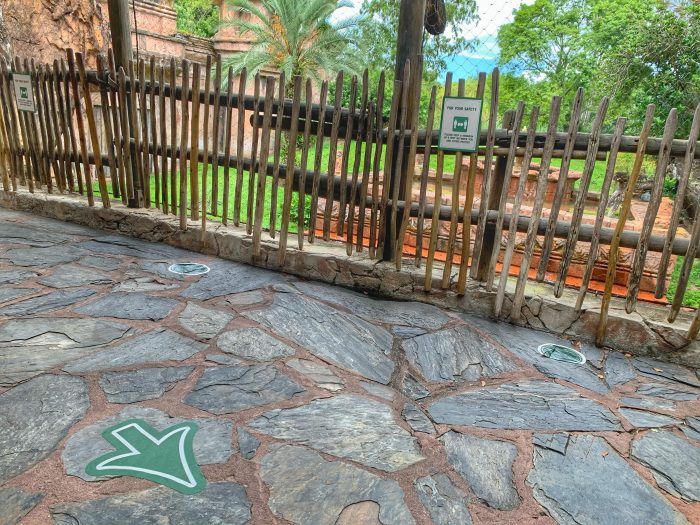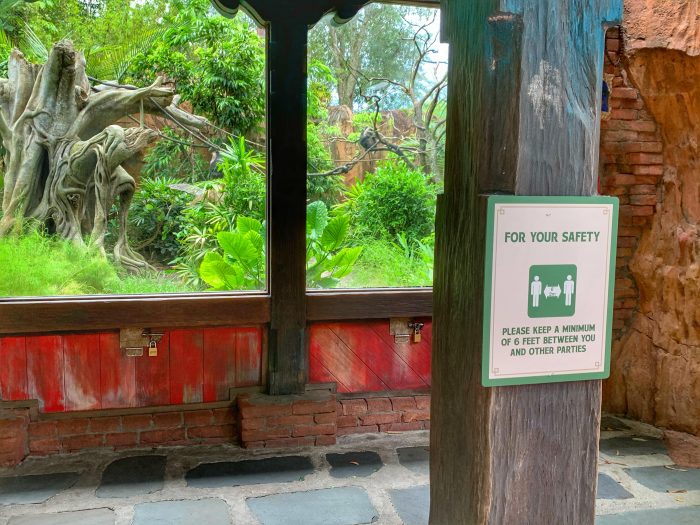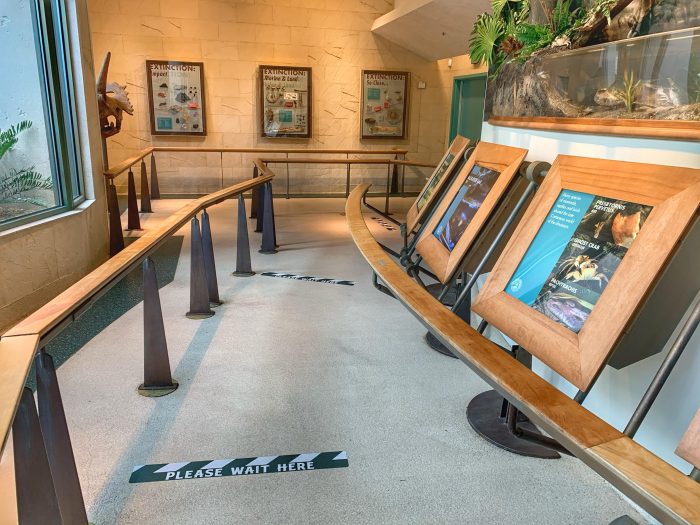 Over at Universal Orlando there are "U-Rest Areas," where guests are allowed to take off their masks. Disney has equivalent areas called Relaxation Stations.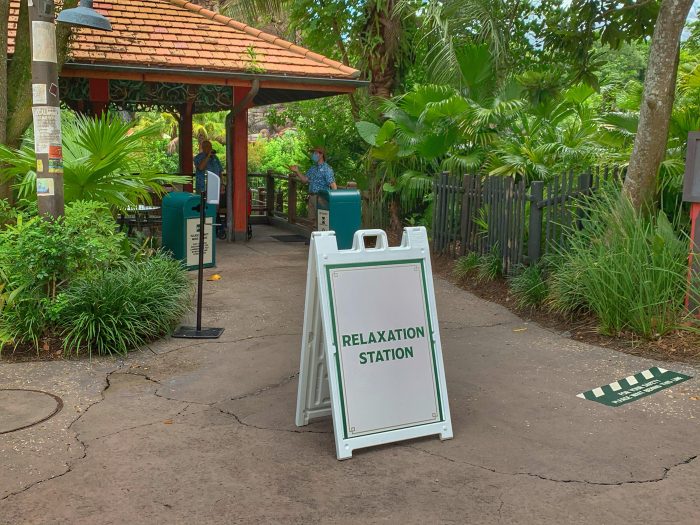 The former stadium for Rivers of Light has been converted to a Relaxation Station.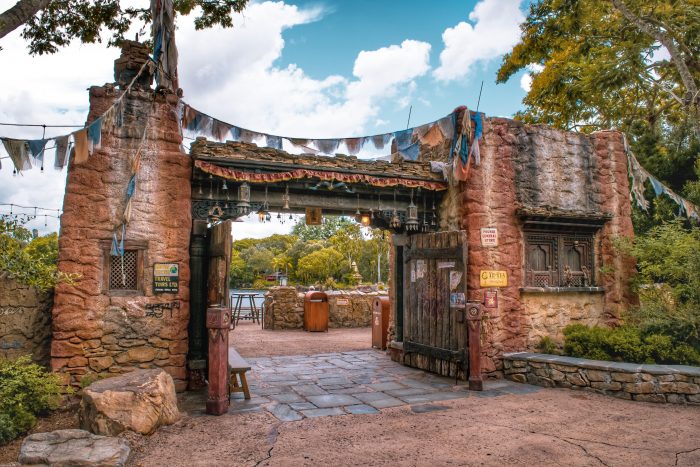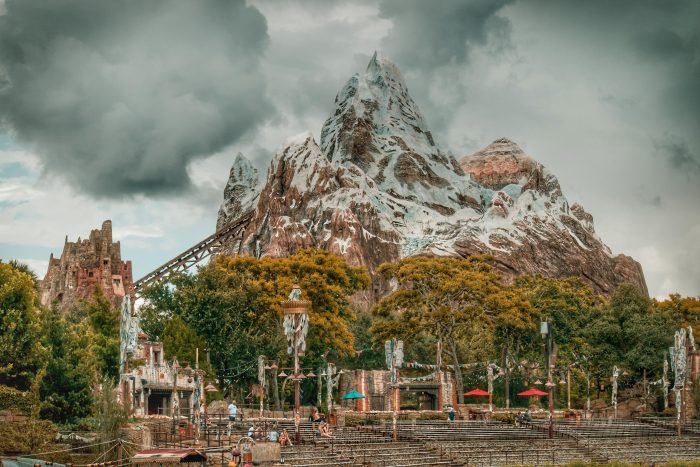 # 4  – Pandora: The World of Avatar
Before the coronavirus shutdown, Pandora was still one of the most popular areas in all of Walt Disney World. Even after three years, every single day it had the early morning rope drop rush, and the land's E-Ticket headliner attraction – Flight of Passage – was one of the harder FP+ to get at any park. Now? Well, let's take a look….
On our way to "floating mountains" we first pass by this large plant. In storyline, this plant produces the oxygen that guests can breath on Pandora. Previously, it was interactive and when guests touched or rubbed the area you can see on the right hand side of the picture, it would cause a reaction in the plant. At this current time, guests are not allowed to touch the plant.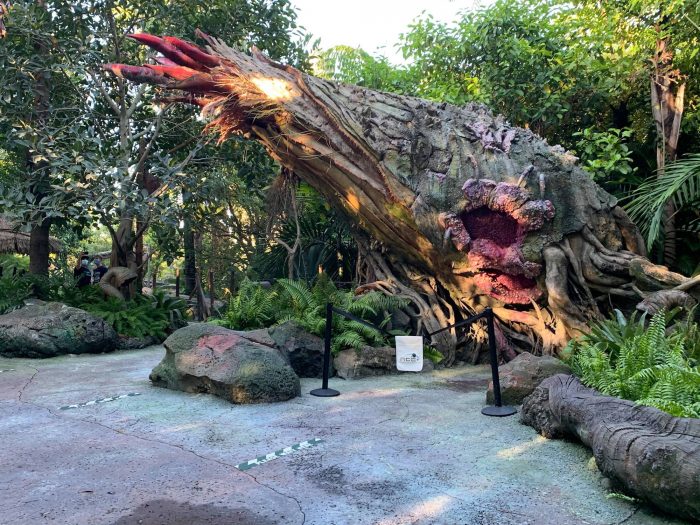 Pandora itself is still as gorgeous as ever.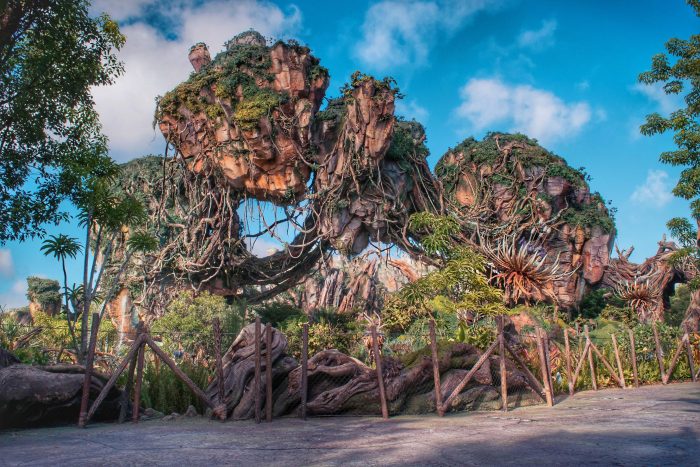 Did you ever think you would see Pandora this empty?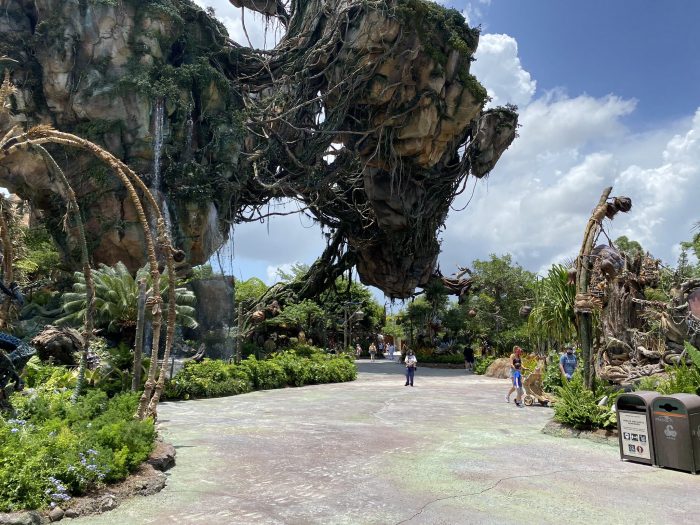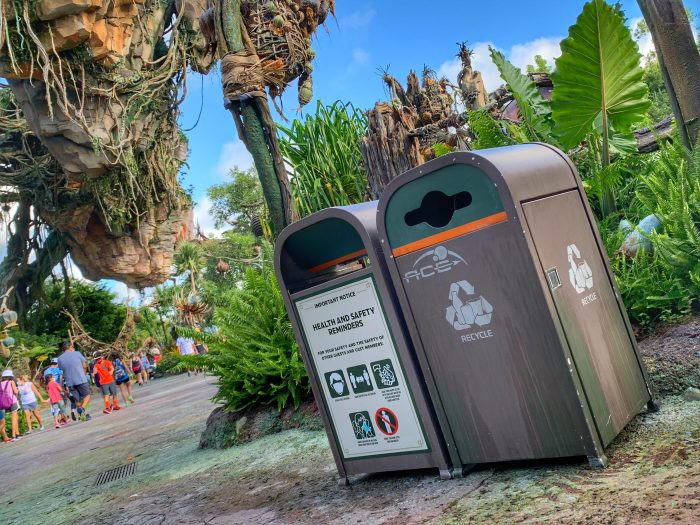 One of the biggest shocks since Animal Kingdom reopened is the low wait times for Flight of Passage. There are low wait times for everything, but it's striking to see for a ride that was previously always filled with guests.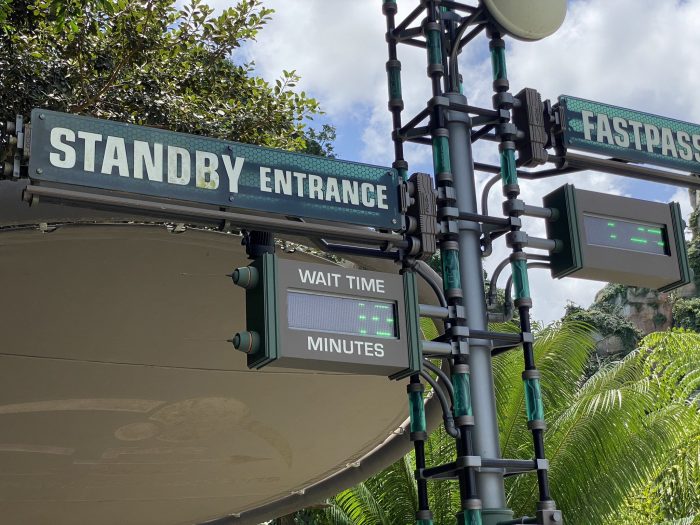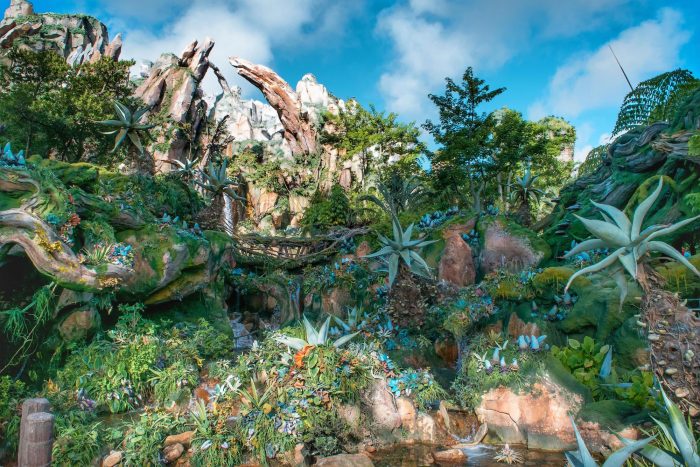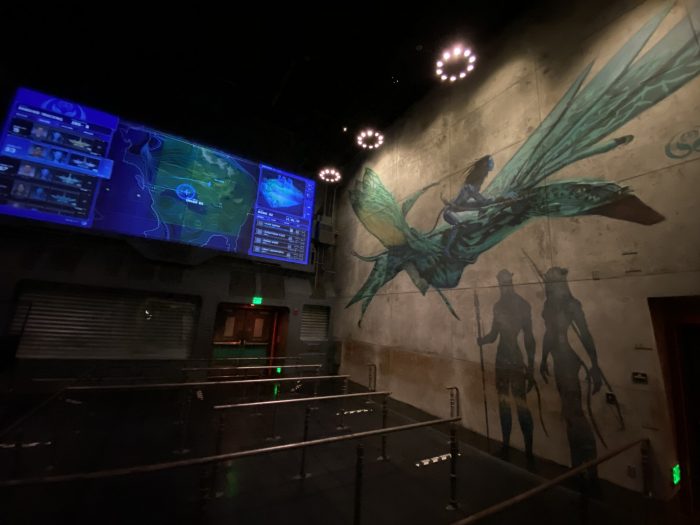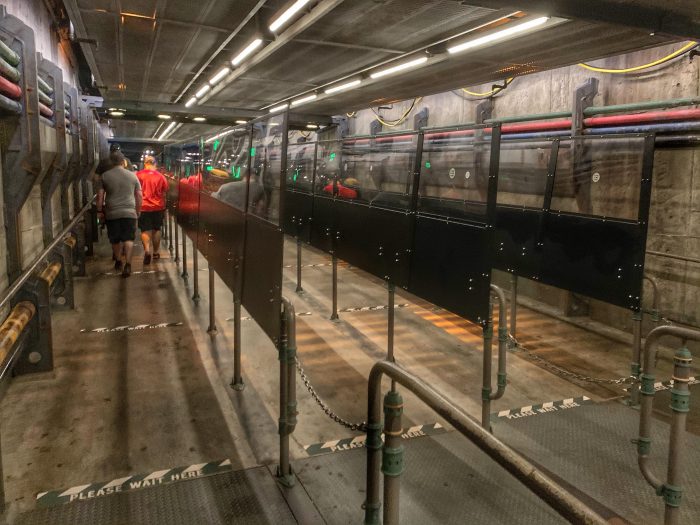 Guests have been given the opportunity for immediate re-rides on Flight of Passage, something we have never seen before.
Flight of Passage Cast Members are offering immediate re-rides via the FP+ queue when guests exit the attraction. Wait is posted at 5 minutes pic.twitter.com/isNdKQDbnB

— BlogMickey.com (@Blog_Mickey) July 23, 2020
The exit of Flight of Passage brings you to the Windtraders gift shop. The banshee adoption rookery area has been set-up for social distancing.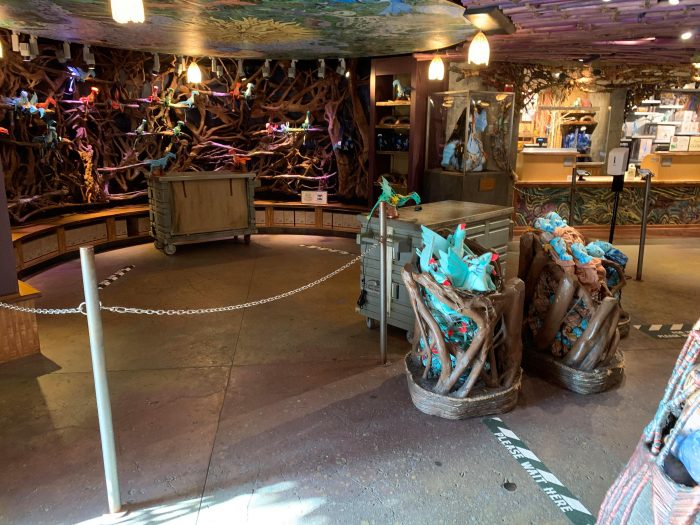 There some new items available as well, including some plush and this line of Wishables.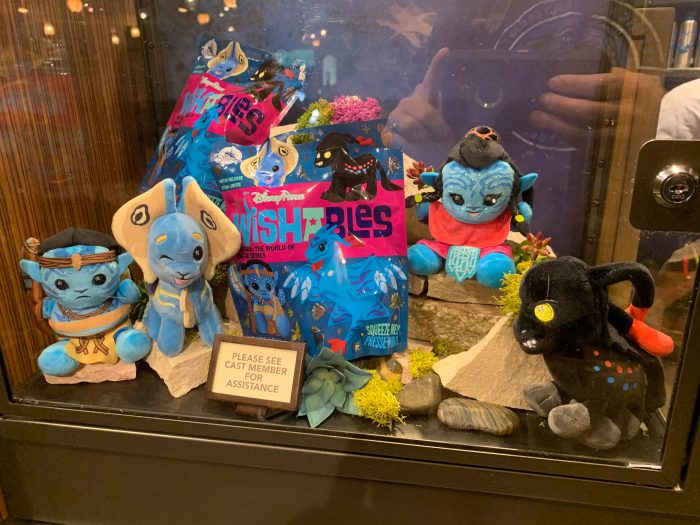 There's also a new shoulder banshee that operates similar to the popular shoulder Pascal plush.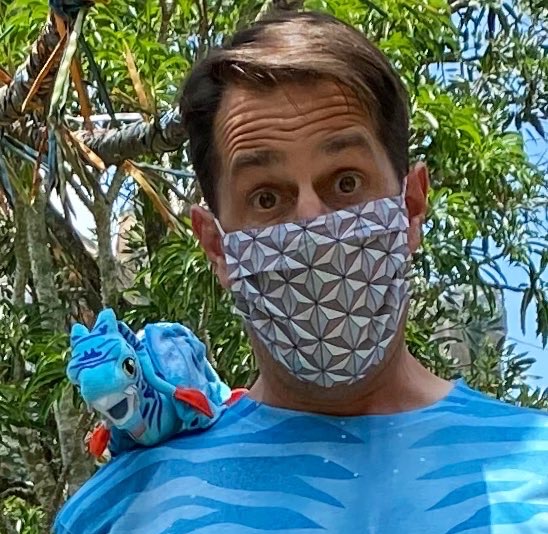 Lots of great photo-ops in Pandora, and they look even better without guests nearby.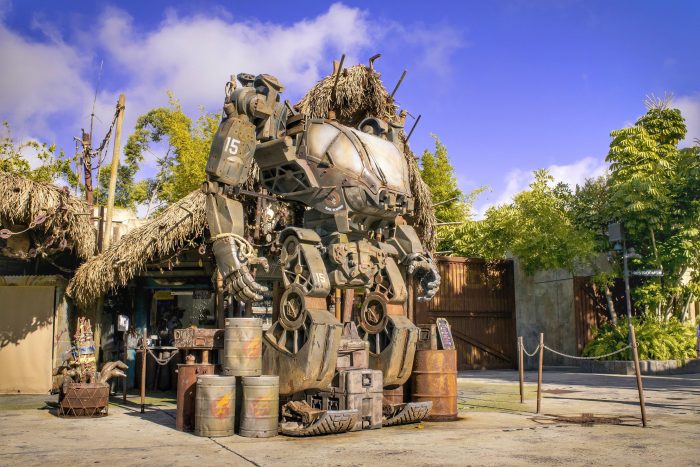 Guests are now strongly encouraged to use mobile ordering at Satu'li Canteen. Previously, mobile ordering was an option, but most guests just went inside to order. Now Cast Members are asking guests to download the My Disney Experience app if they previously hadn't. They will send a Cast Member with one group at a time to a register if you can't use the app (touch-less payment only, no cash).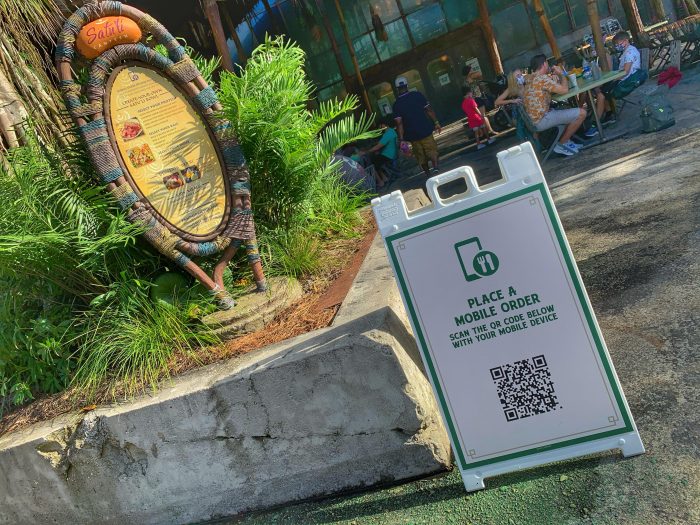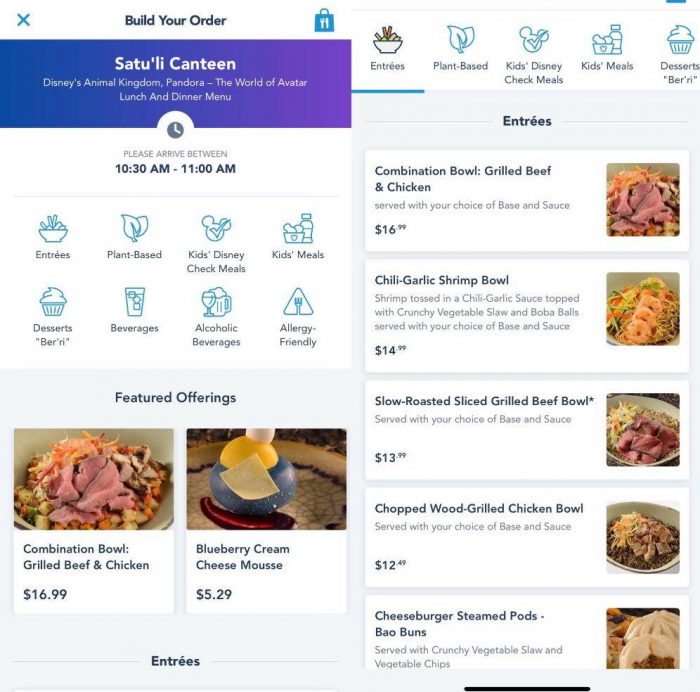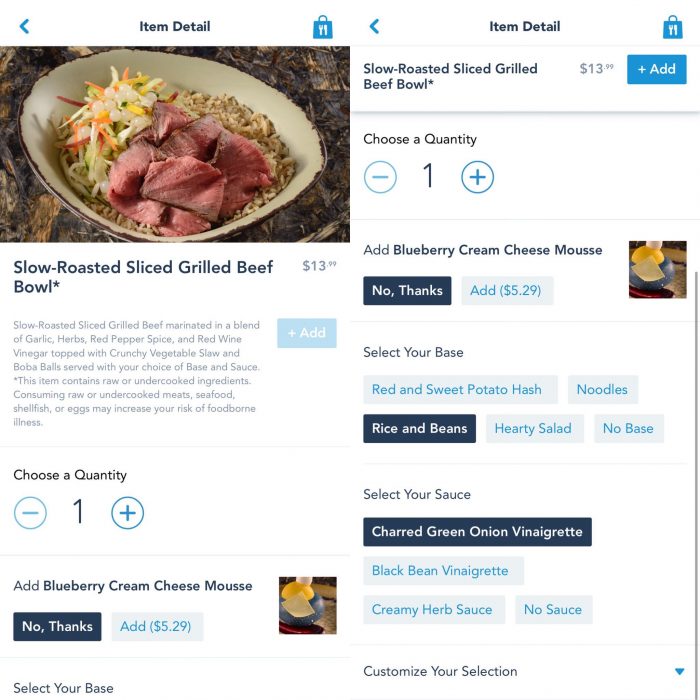 Once you place your order, you let the app know when you are in the area so that they can start preparing your food. Before the coronavirus, we would mobile order food at Disney parks and often let the app know we were "in the area" even though we were nowhere close because it took so long for them to make the food. So far in July, food has been coming out extremely quick – because they are not making anywhere near as many orders – so make sure you are definitely nearby unless you want your food sitting under a heat lamp for awhile.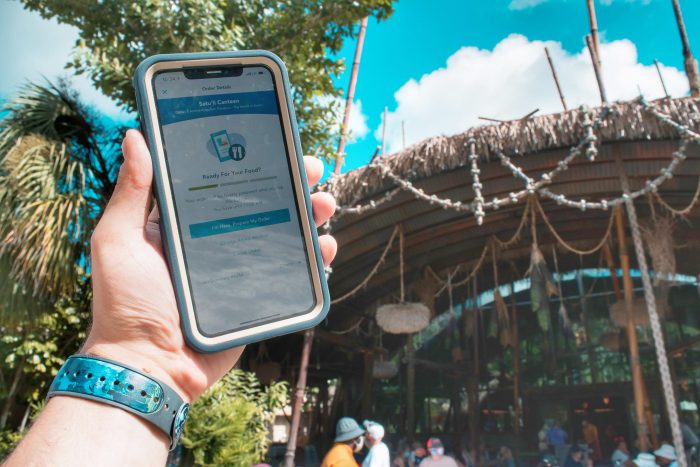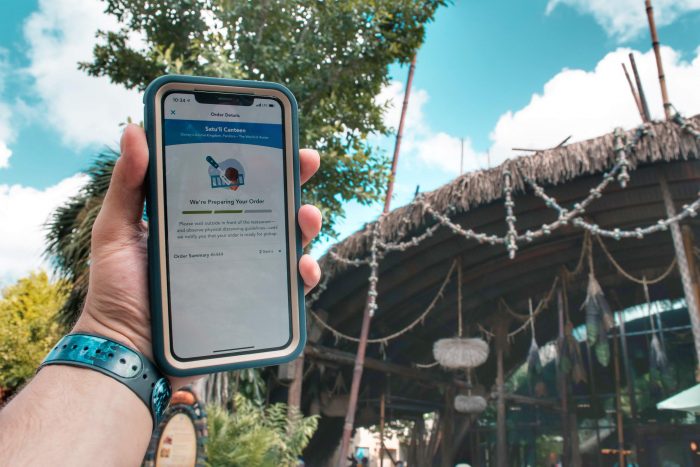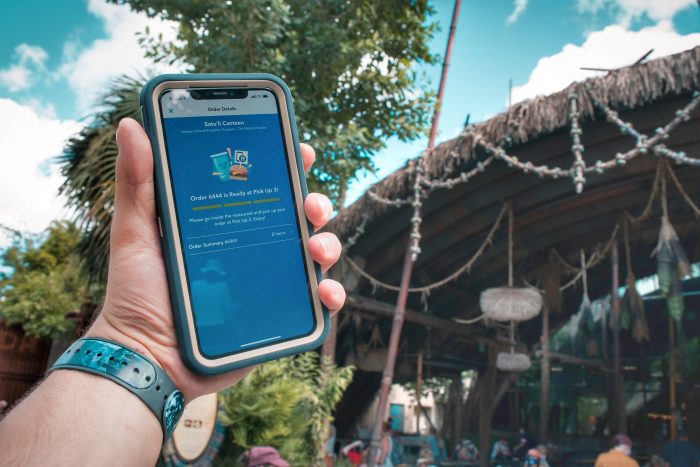 Satu'li Canteen remains one of the absolute best quick service locations in all of Walt Disney World.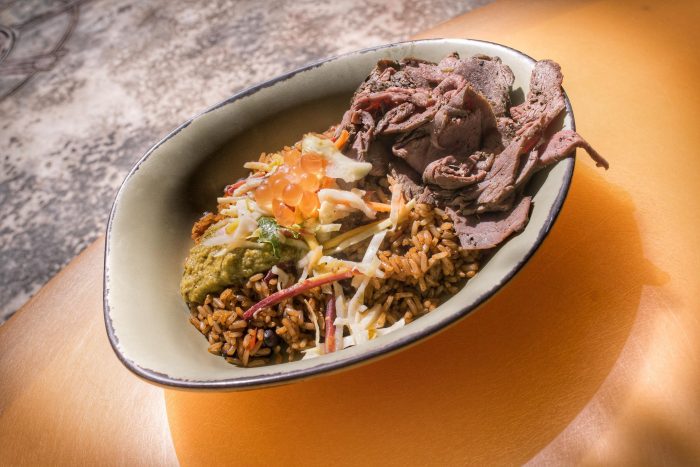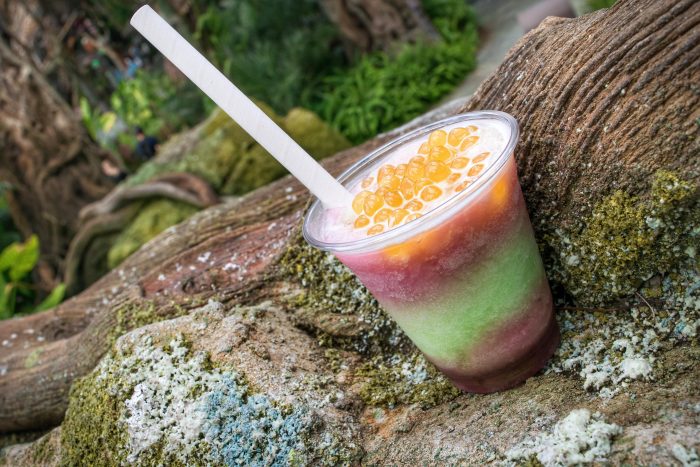 # 3 – An Empty Park
There's not many times you can pull up My Disney Experience and see this…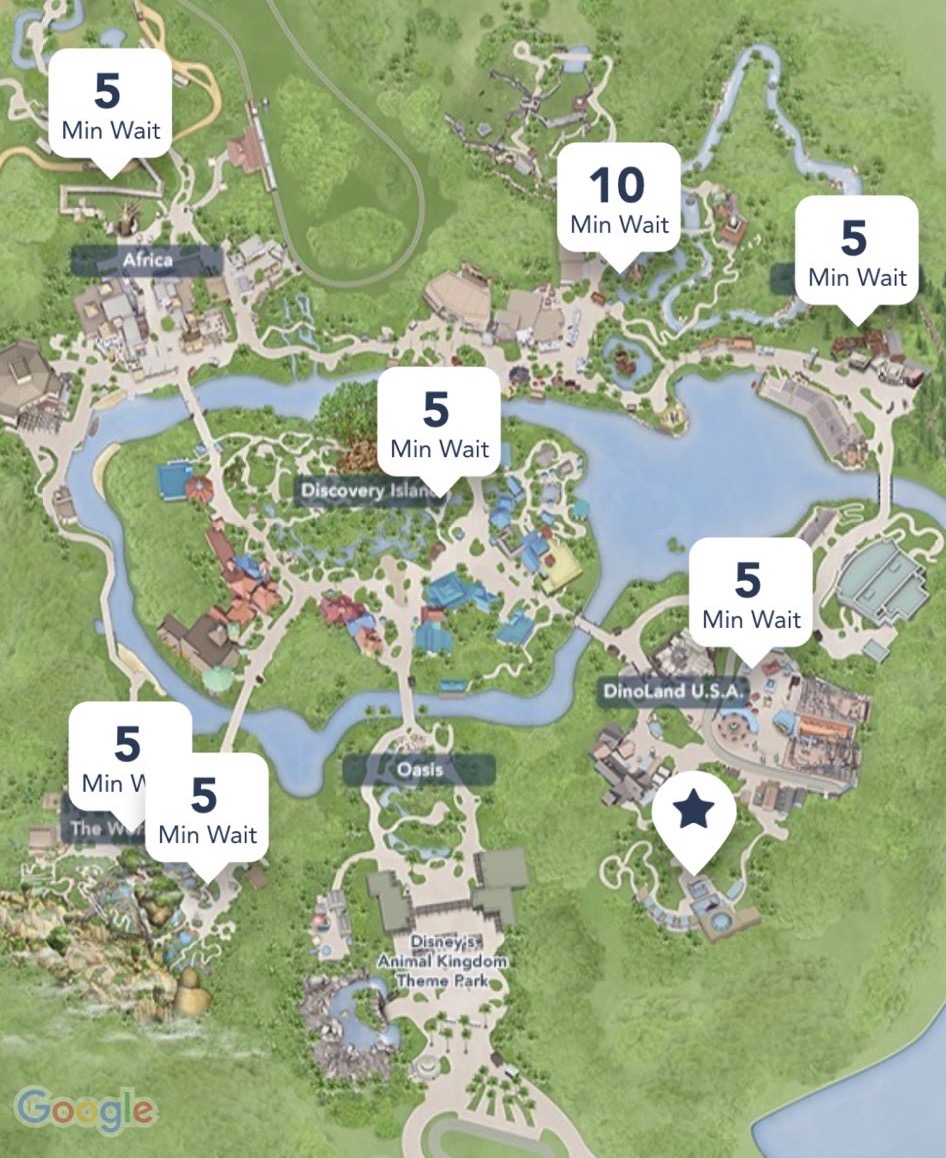 However, since the reopening of Animal Kingdom, wait times across the park have been LOW. Why? Well, when walking the park you'll see why.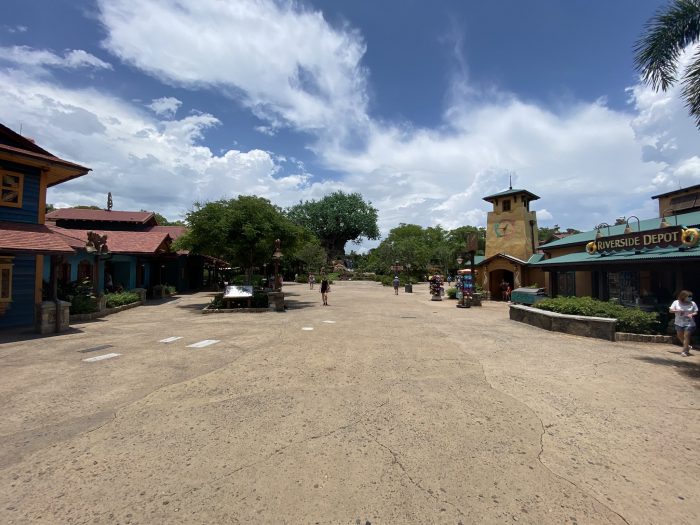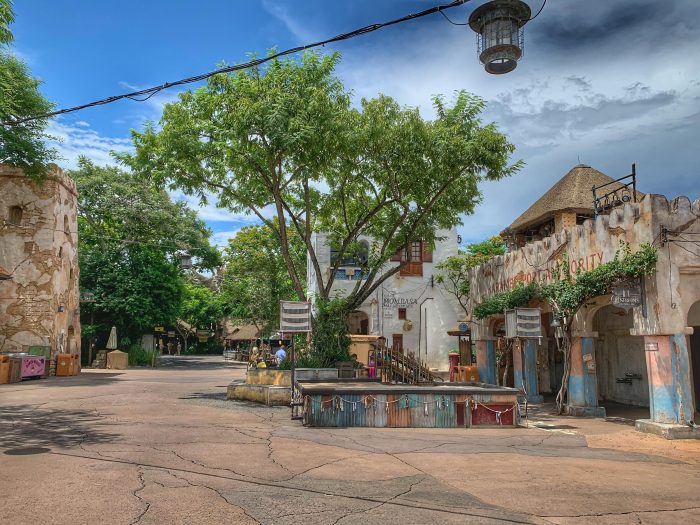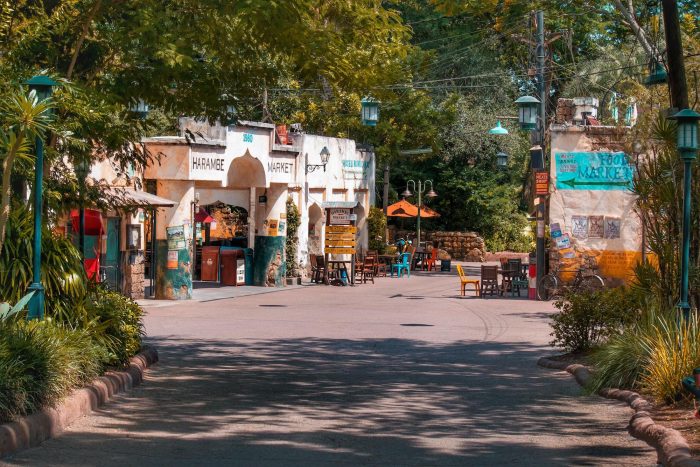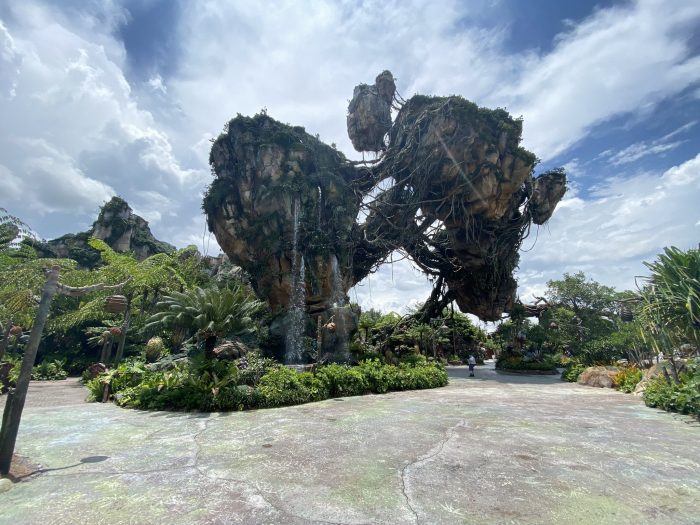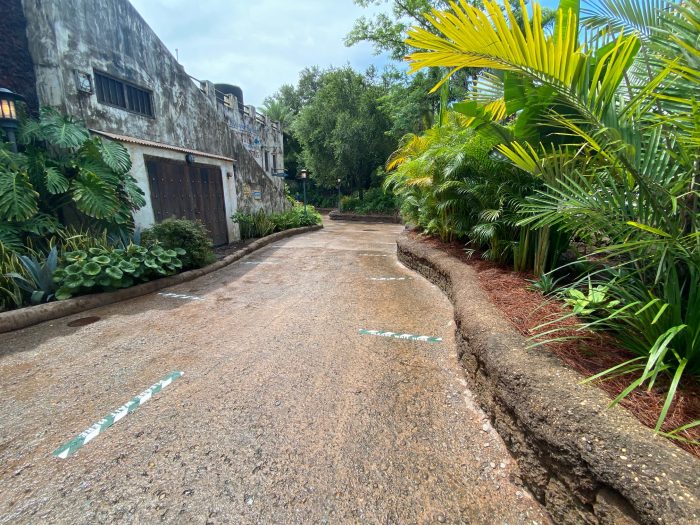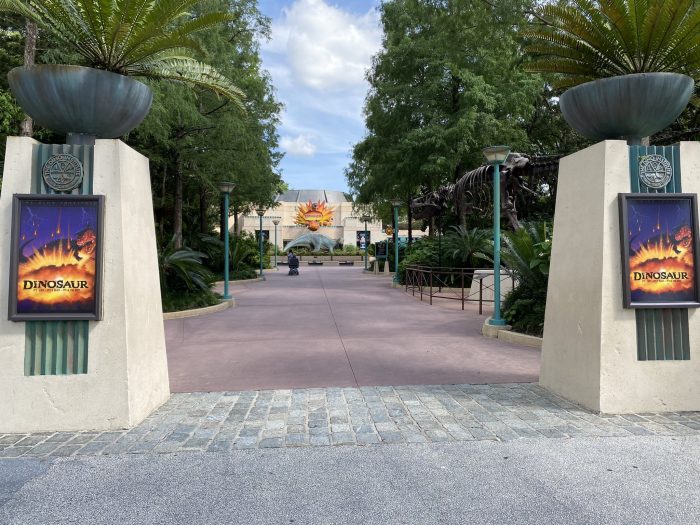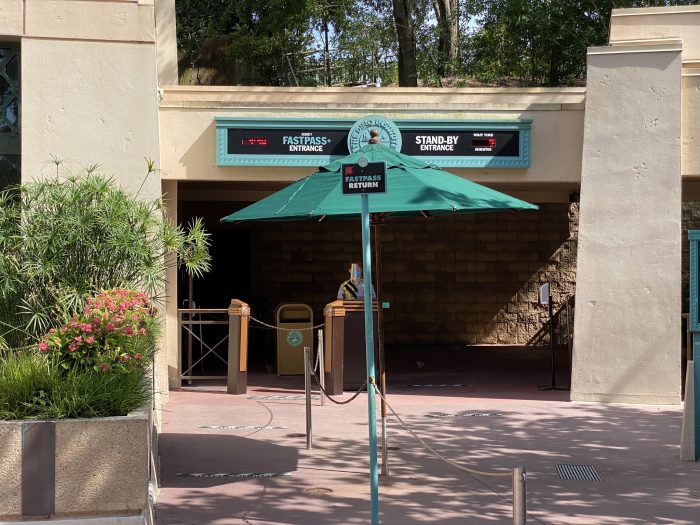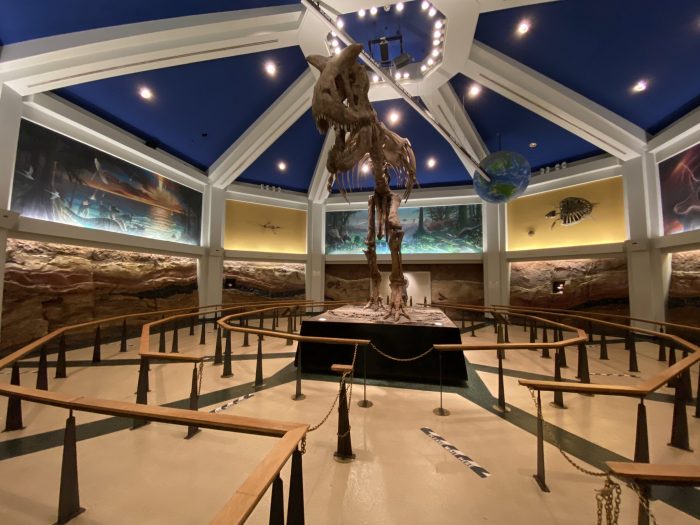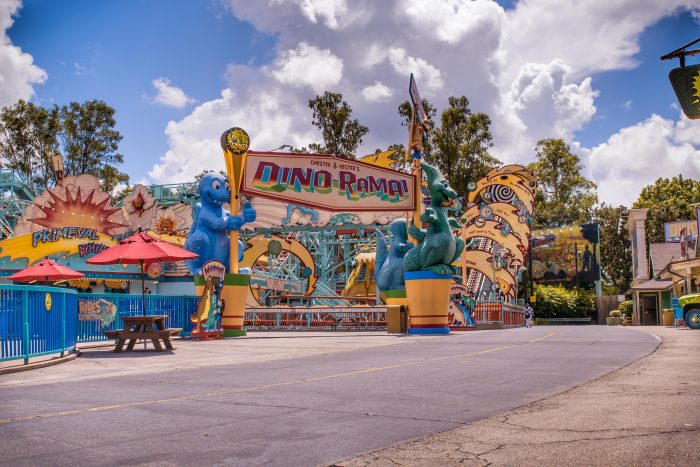 # 2 – What's New
With no dedicated meet and greets, Animal Kingdom created something fun with characters out on small boats. This was much more adorable than you would think and something the park should consider keeping even when things get back to "normal."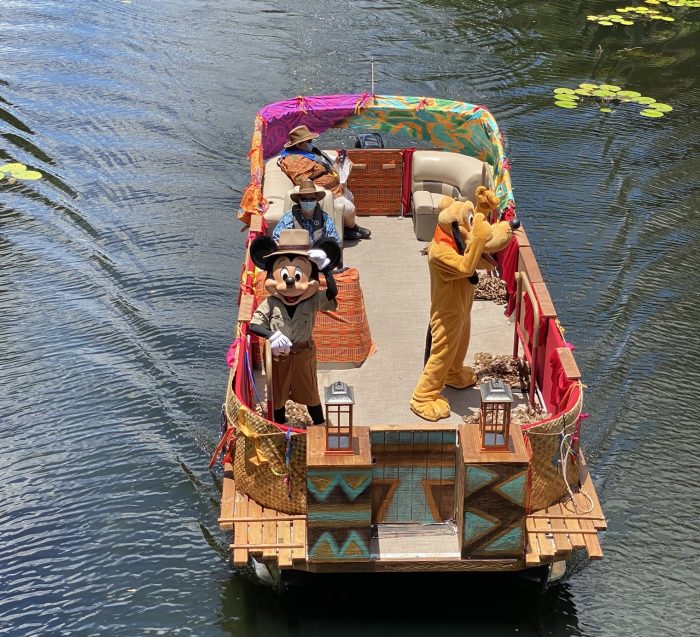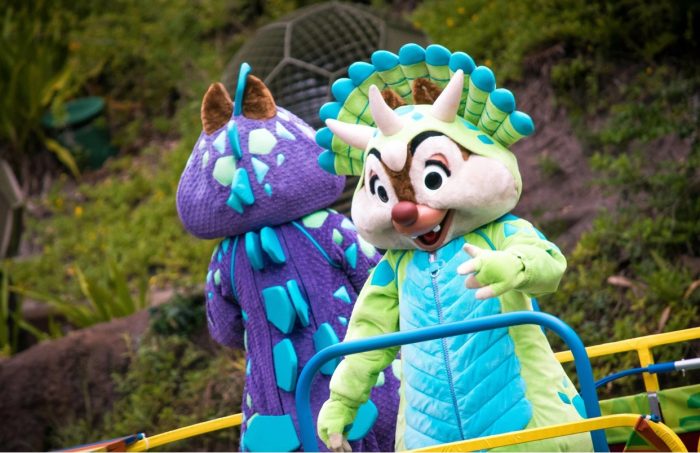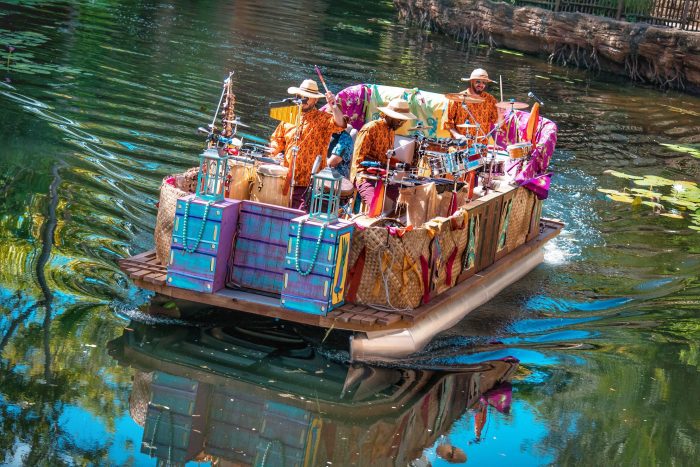 The old Flights Of Wonder show has been retooled so much in the last few years you'd think the only thing Disney had left to do was add Ted McGinley to the show and cancel it. Turns out the latest addition to the show was by subtraction. Behind the scenes, one of the things going on at Disney is a contract fight between the company and the equity actors union. Equity actors are the men and women we (generally) see in more elaborate speaking or performing roles at the parks. This includes everyone from the Dapper Dans, to the "Gatherers" at Savi's workshop in Batuu, to the performers at Animal Kingdom's Festival of the Lion King and Finding Nemo: The Musical shows. There were also equity performers at UP! A Great Bird Adventure once the show transitioned from Flights of Wonder.
As the saying goes, everything old is new again, and the bird show is now called Feathered Friends in Flight! and is more "back the basics" of what we all loved about Flights of Wonder. The show is now more about the birds and less about a contrived "story" that was never that good to begin with.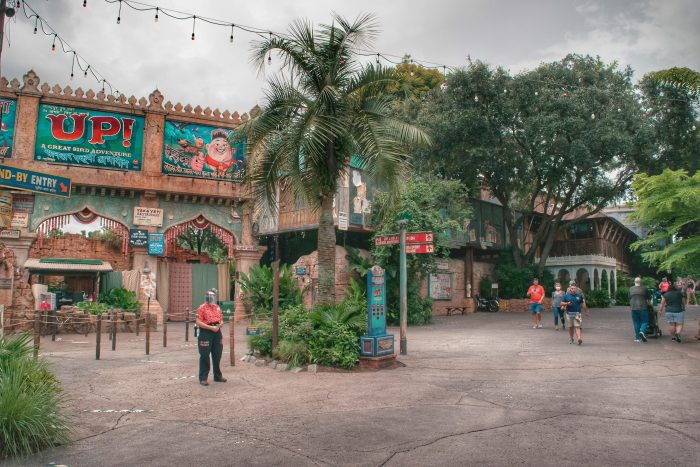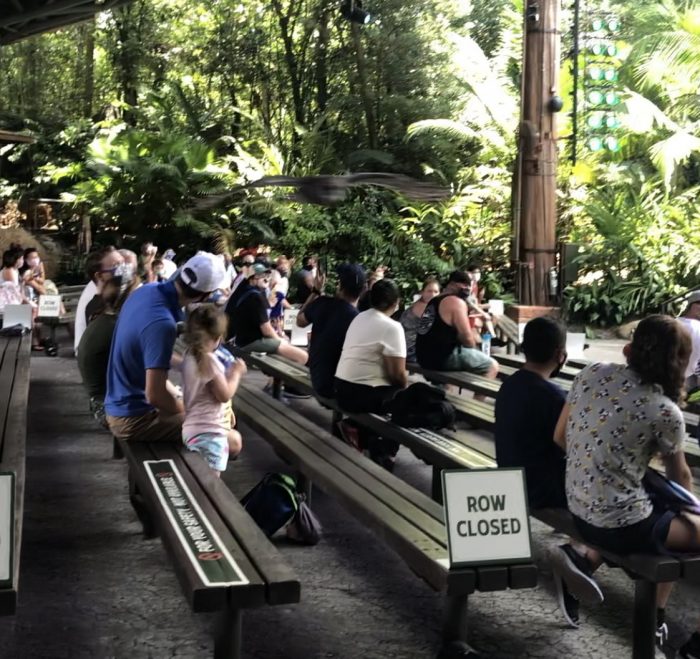 # 1 – Kilimanjaro Safaris (and the ANIMALS)
One of the best rides in any theme park across the globe is Kilimanjaro Safaris. There is nothing like it. The amount of land dedicated to the attraction and all the amazing animals you get to see is almost incomprehensible. Turns out the safaris are even better when there is no wait and less vehicles on the road. We're gonna close this article with a look at the Kilimanjaro Safaris queue and ride experience, but also some pictures of animals taken elsewhere in the park. Yeah, we love the thrill rides like Everest, and Pandora: the World of Avatar is absolutely amazing, but it is still the "Animal" part of Animal Kingdom that makes it our favorite park.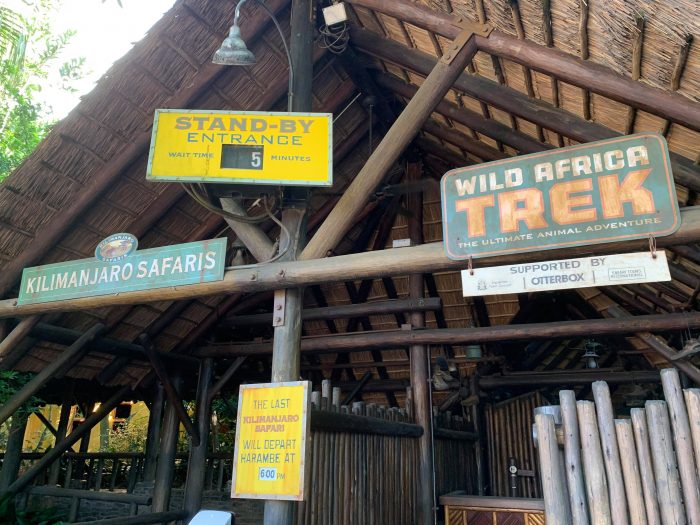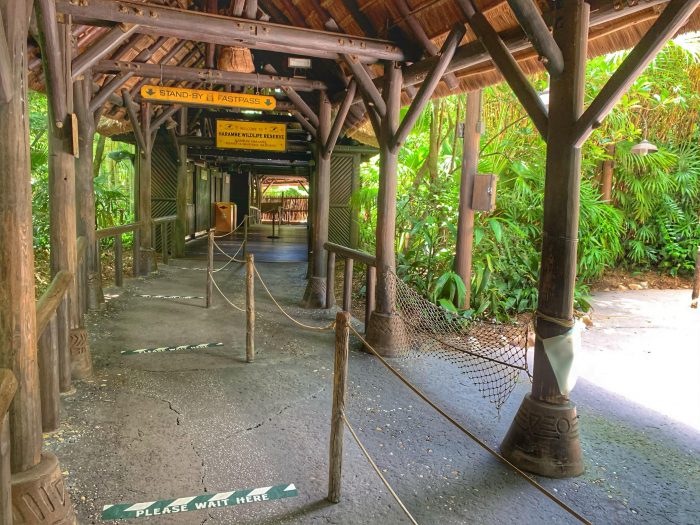 At the loading station, each party gets their own row and there is an empty row between each set of guests. After unload, each vehicle is cleaned by Cast Members.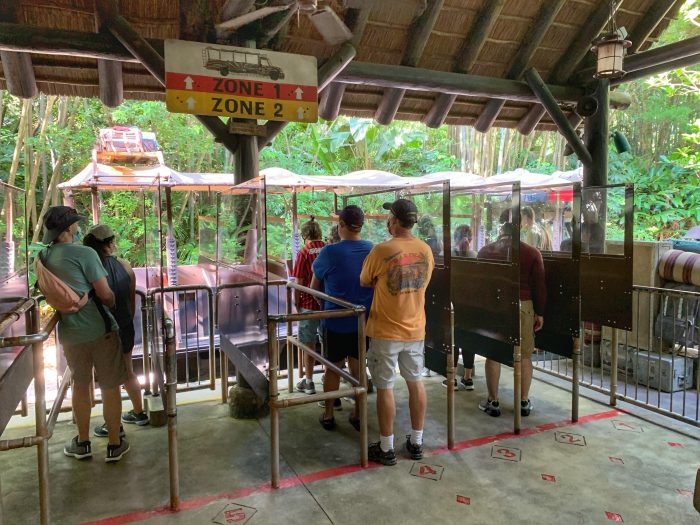 There is now plexiglass dividing the driver from the guests.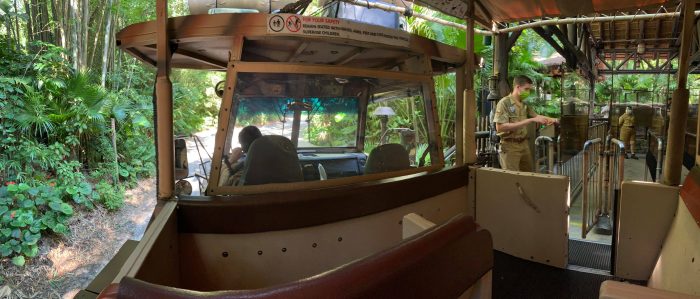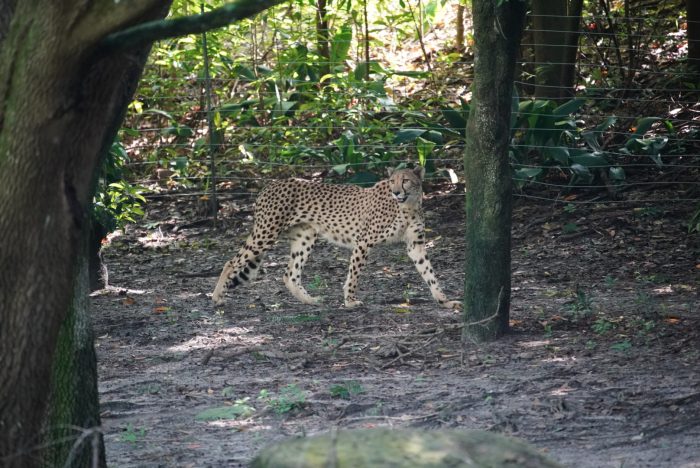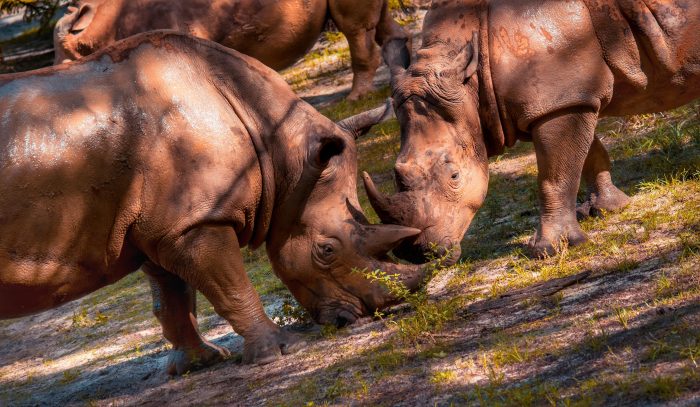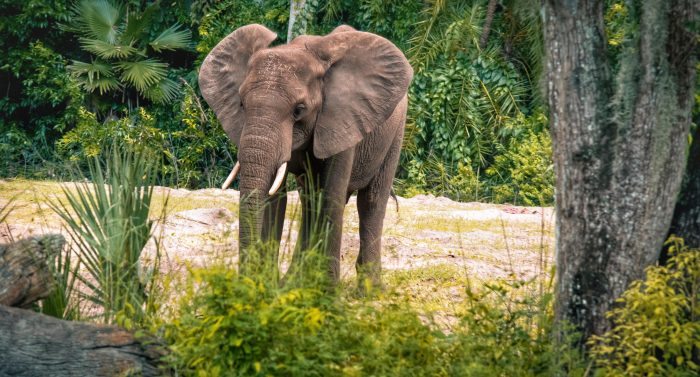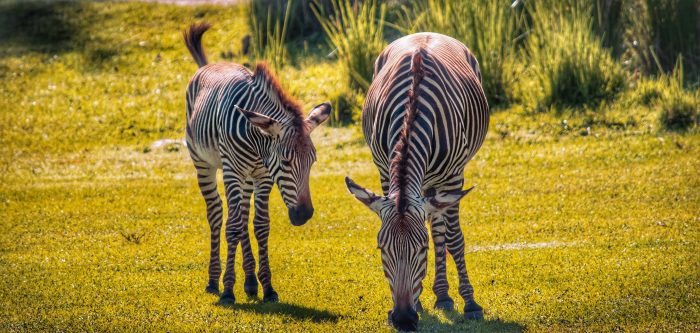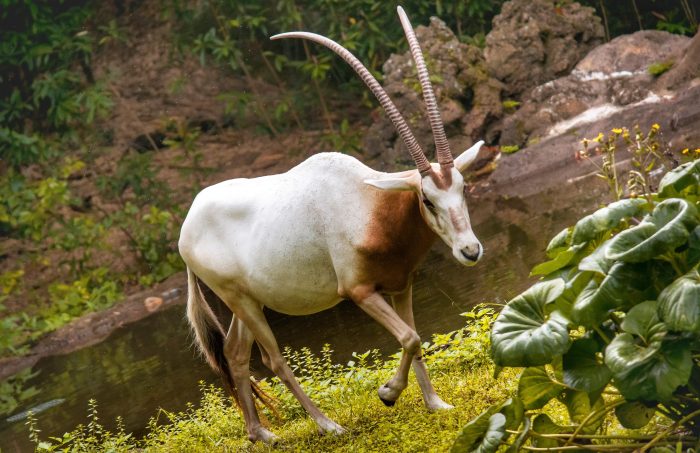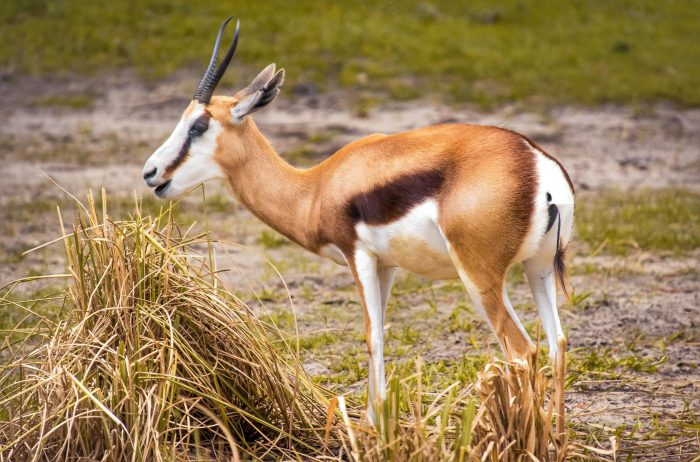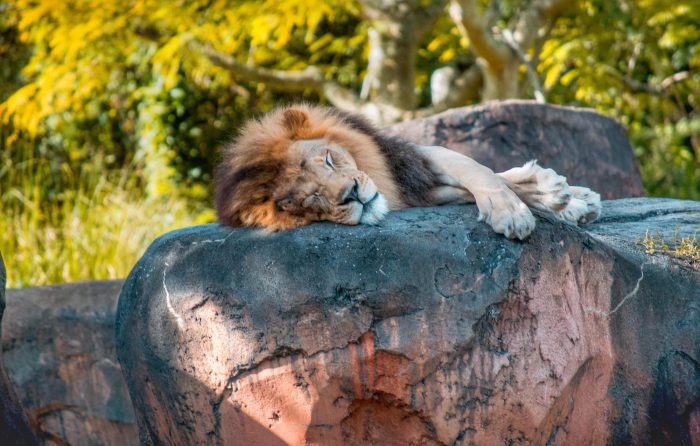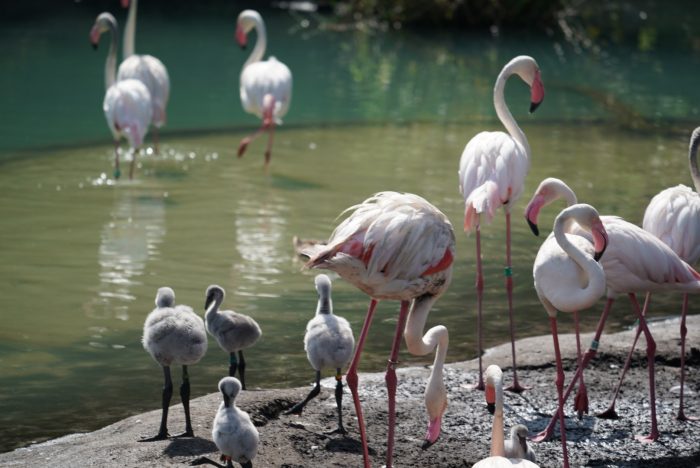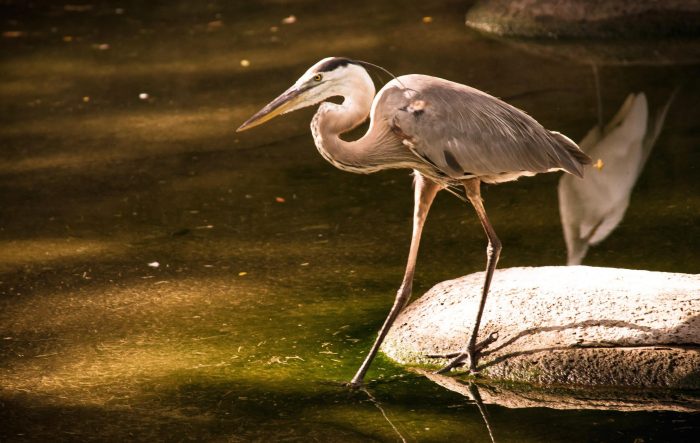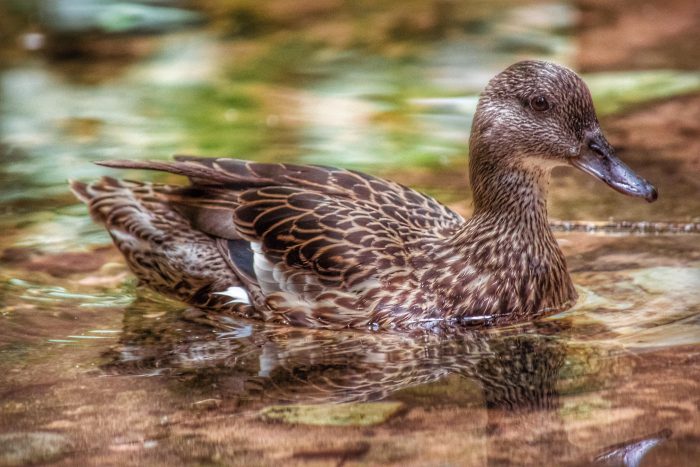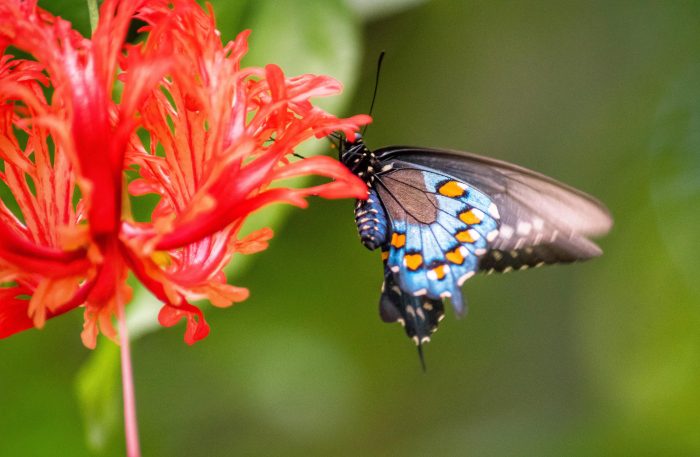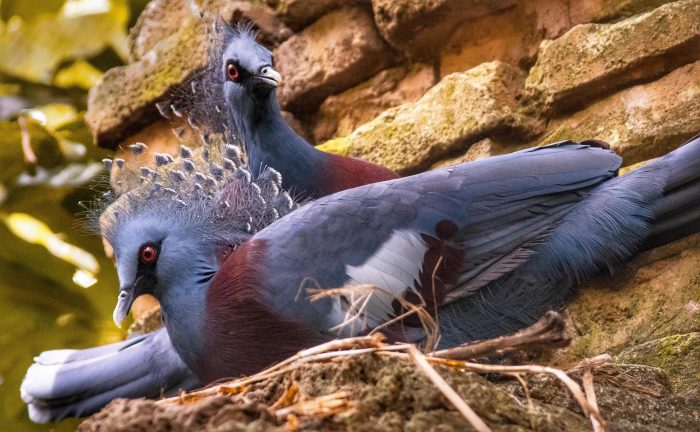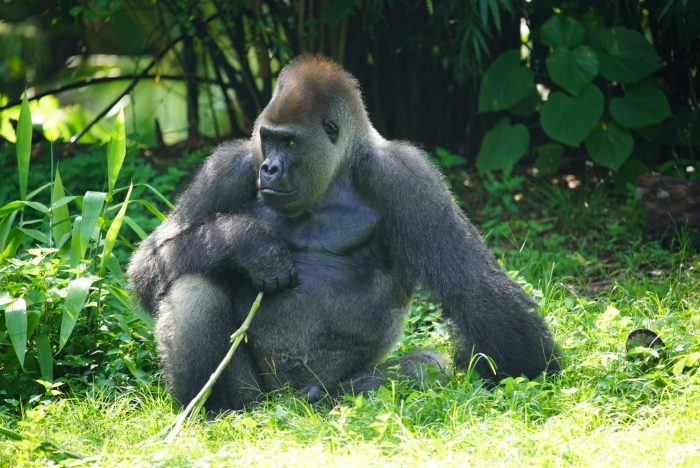 Honorable Mention: RIP Primeval Whirl
They say you save the best for last, and I guess in this case we have another rare "addition by subtraction." I've always considered Primeval Whirl to be – BY FAR – the worst attraction in all of Walt Disney World. Some people don't like it because it's less of a Disney Imagineering project and more of a coaster bought "off the shelf." I didn't care about that, I just didn't like that it hurt to ride it. So when Disney announced that Primeval Whirl would be closed forever, the most I can summon myself to say is Good Riddance.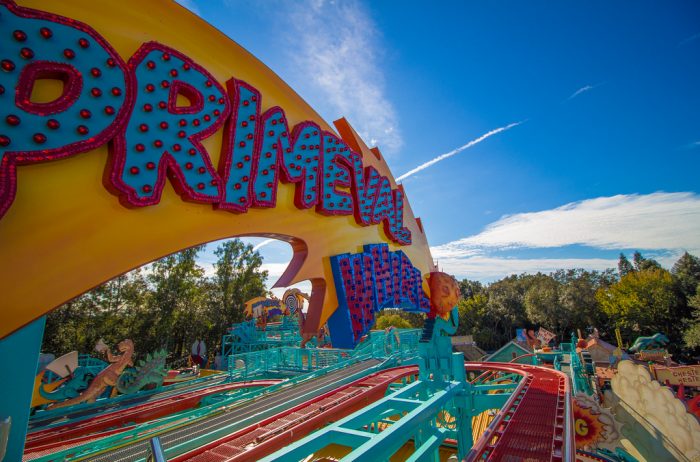 One member of DisTwitter had a great interpretation of Primeval's demise tying into the theme of the land.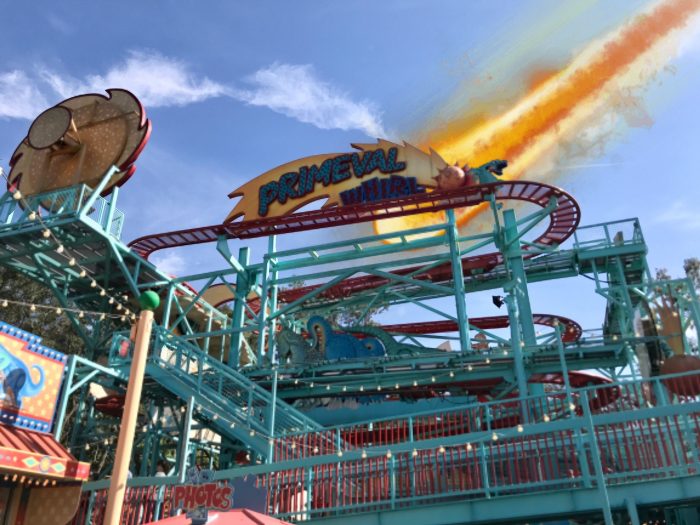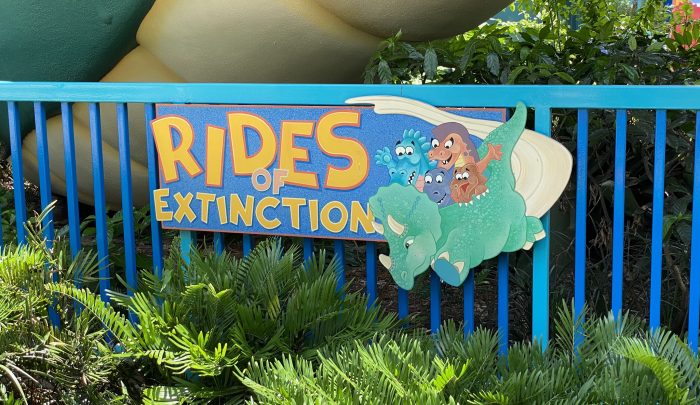 So there you have it: Six! See you next weekend for the latest installment of the SATURDAY SIX, where we'll look at something fun from the world of Disney and Universal. If you enjoyed yourself, be sure to check out The Magic, The Memories, and Merch! articles covering the latest from the Disney Outlet Stores. You can also follow Your Humble Author on Twitter (@derekburgan).
If you enjoyed this article, you will surely like the following: 
DAVID & DEREK: The Do's and Don'ts of COVID-19 Safety Protocols at the Theme Parks
6 Pieces of Disney Merchandise That Don't Exist (but Totally Should)
SATURDAY SIX Presents: The Disney Signage Hall of Shame
Special Thanks to The Elite Brandon Glover, the bio-est of all reconstructs @bioreconstruct, Captain Cruiseline Scott Sanders of the world famous Disney Cruise Line Blog, my personal protege Hunter "Elvey" Underwood, the SAT SIX Fun Squad of Parkscope Joe and "the Dadalorian" Nick, hot shot Michael Carelli, charter member of the Universal Four @Nitro230, and Hermione Granger's tutor Megan Stump for their invaluable assistance with this article. The SAT SIX is inspired each week by goofballs Aengus Mackenzie and LitemAndHyde and you Potterheads will  enjoy Meg's other blog work over at the Central Florida Slug Club.