PHOTOS: Welcome Back to Disney's Hollywood Studios
It's been more than a week since all four of Walt Disney World's theme parks reopened. Each one offers stringent safety and health practices, which have dramatically changed the guest experience. Fold in the reduced capacity, lack of park hopping, and reservations required to enter any park, and now you've got a whole new world at Walt Disney World.
A few members of our team visited Disney's Hollywood Studios recently and we'd like to share some photos and experiences with you. Each park has their pros and cons. We've previously shared a bit of what it was like at Magic Kingdom during the first few days of being reopened. Now, let's take a look at Disney's Hollywood Studios.
What a journey this park has been through. A massive, multi-year transformation with the addition of Toy Story Land, Star Wars: Galaxy's Edge, and other areas being revamped, culminating in the opening of Mickey and Minnie's Runaway Railway. Just mere days after the transformation was finally complete, Walt Disney World closed their gates for four months.
With Disney's Hollywood Studios opening later, at 10:00 a.m., it is easier to "rope drop" this park which can create lines of guests waiting outside the temperature screening and bag screening areas. When our team has visited we've noticed good compliance with mask and physical distancing protocols.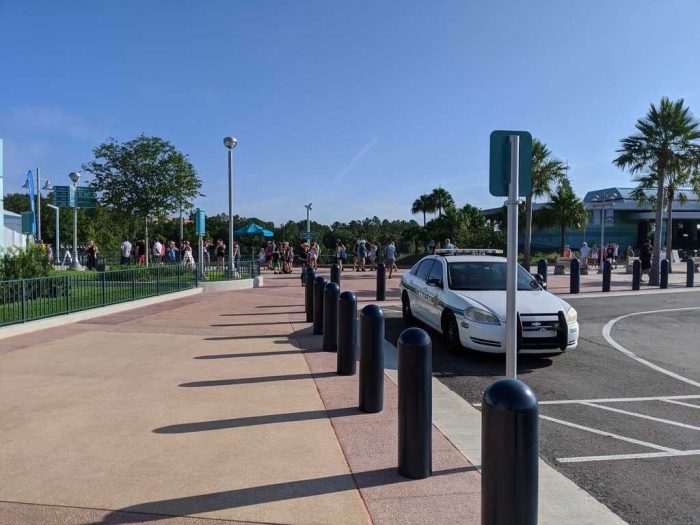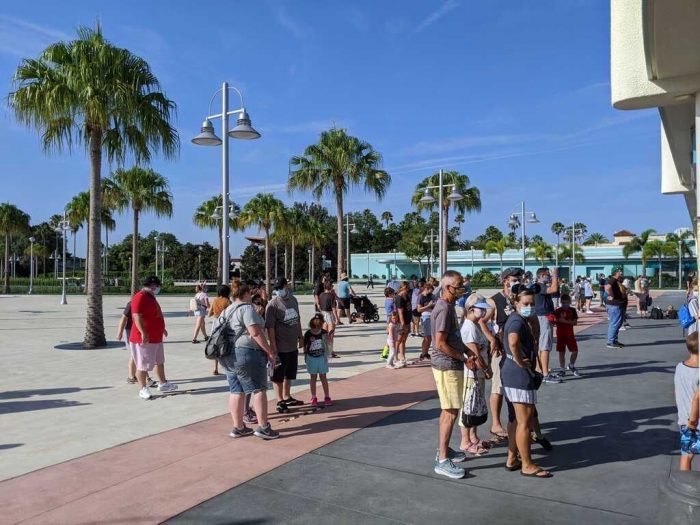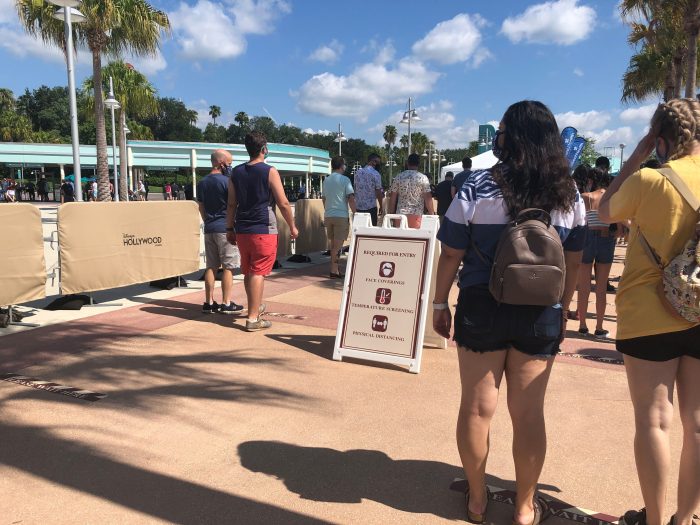 Park opening has always been a very business time of day in any of the parks, and with Disney's Hollywood Studios it does make for a few areas to be very busy first thing after opening. Toy Story Land is popular as is Galaxy's Edge. We also noticed Mickey and Minnie's Runaway Railway being very busy first thing in the morning. The queue is managed well and moves at a good pace, but keep in mind you will be in an outside queue for quite a bit.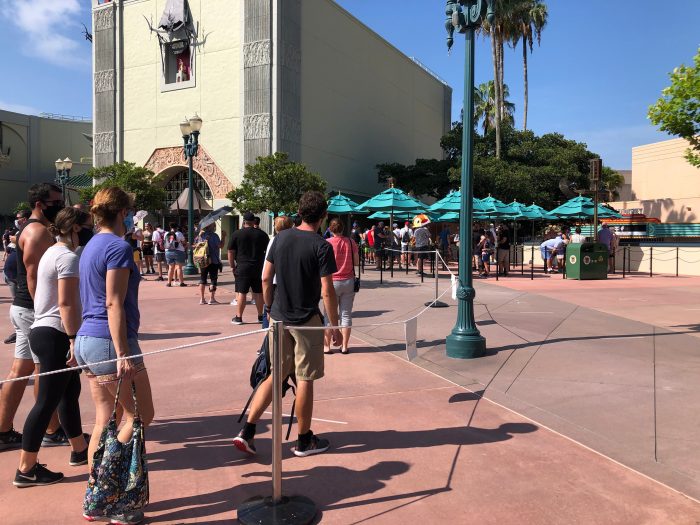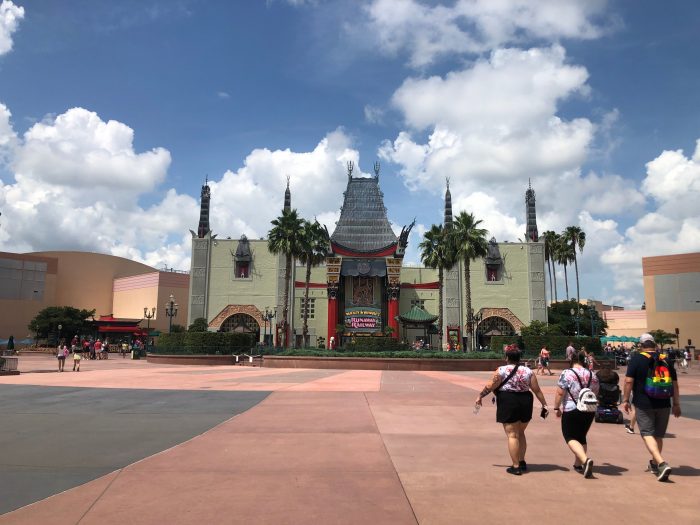 The challenge at Disney's Hollywood Studios is a challenge that has plagued the park since its opening day: poor layout. The park was designed originally to be a living studio, Hollywood East as it were. This did not pan out and the layout is not ideal for a theme park. Some areas have wide open spaces and physical distancing is easy. Other areas, like Star Wars: Galaxy's Edge have some areas that are smaller and can become bottlenecked.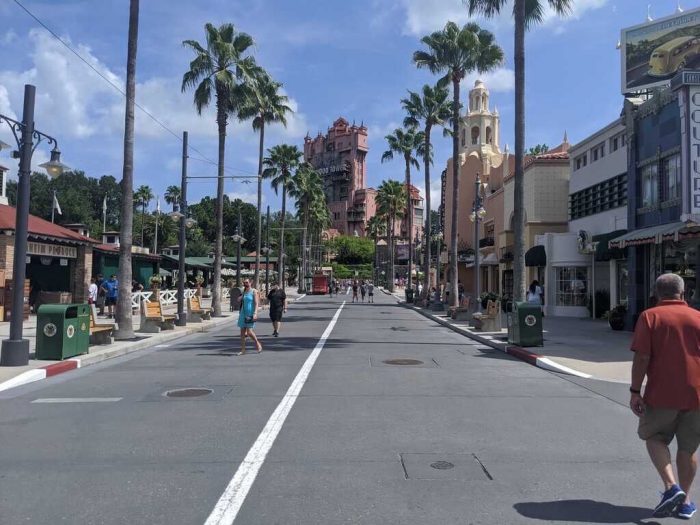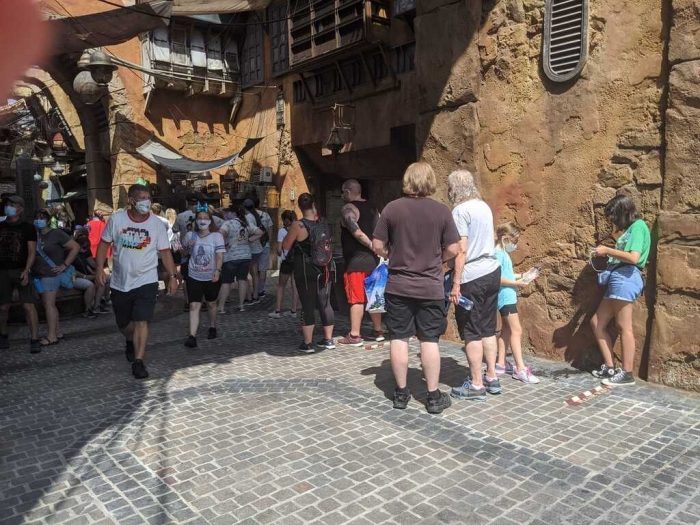 Many outside merchandise carts are closed to help with traffic flow in the walkways, and I am sure demand for merchandise is down right now. Empty rows are in effect at all attractions. Plexiglas is in use in parts of queues where distancing becomes a little tight such as queue switchbacks and waiting areas. Floor markings to help with physical distancing are found practically everywhere including at attractions, merchandise shops, food and beverage locations, and at certain spots in the park.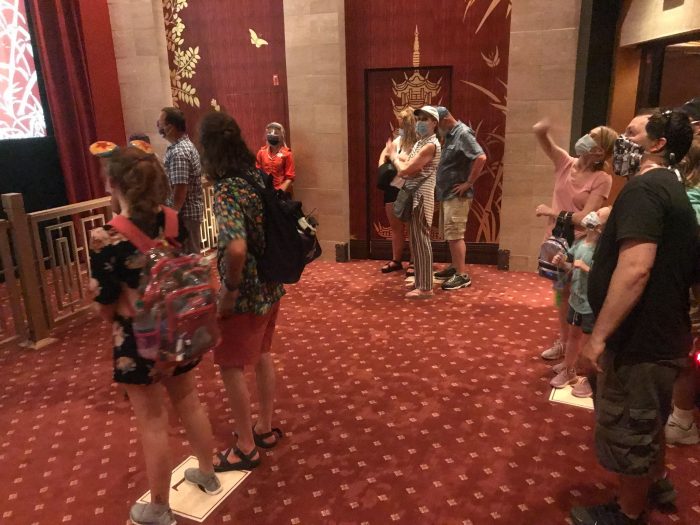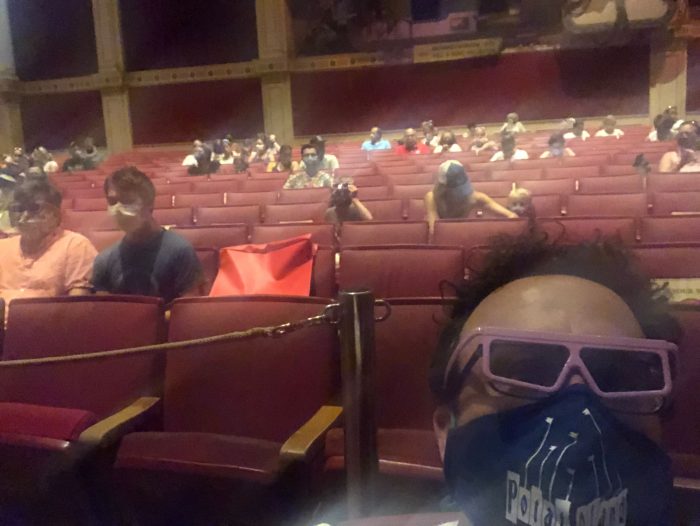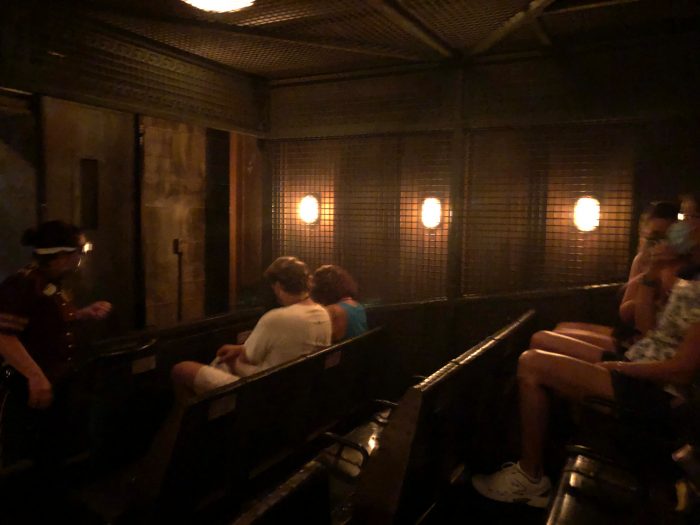 Character experiences at all the parks have become physically distant appearances. To me this makes it feel like the characters "live" in the parks more so than they did before. Though, at Galaxy's Edge it is disappointing to lose the walk around, mingle with the crowd interaction.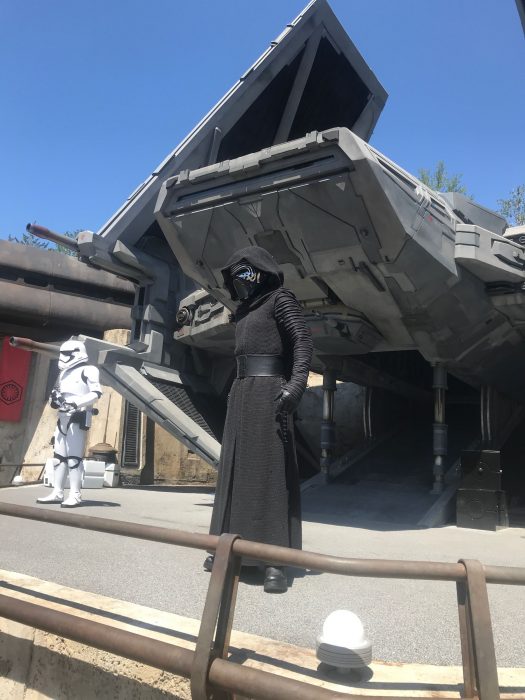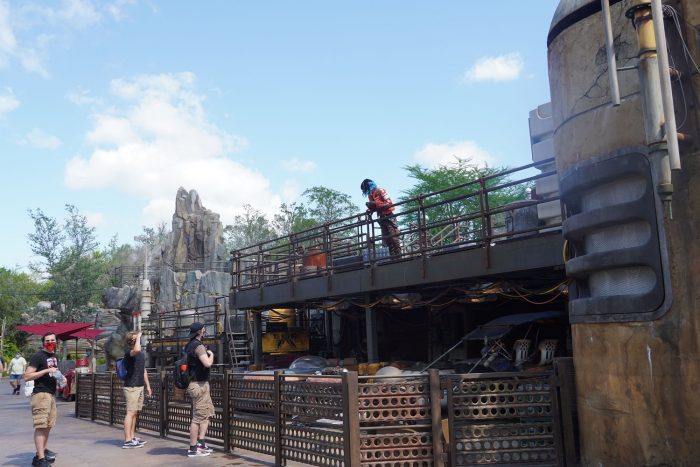 Our field research team has visited Disney Springs and all four parks, and they have some important tips.
Bring a couple of masks, as you will sweat. (And it is Florida in the summer, so you will be caught in the rain.)
Make sure you wash your hands any time you touch your mask, including putting it on and removing it. Keep this in mind if you chose to use the Relaxation Stations.
Drink water and hydrate.
Pay attention in queue lines and follow the ground markings.
Use the hand sanitizer provided and wash your hands when you can.
Have fun, take breaks, stay hydrated, and be diligent about your health and the safety of others.