SATURDAY SIX: 6 Reasons We're Looking Forward to What's Coming to Florida Theme Parks in 2020!
This week's SATURDAY SIX takes a look at Reasons We're Looking Forward 2020! The theme park world is gearing up for a monster 50th anniversary party at Walt Disney World in 2021, and we're getting ever so closer to Universal's Epic Universe theme park opening in 2023. Even though we have some really cool stuff coming in the future, let's not forget some of the great things that are coming even sooner! This week we'll look at the shows, rides, and hotels coming THIS YEAR, and we'll kick off the list with a look at the…
# 6 – New Restaurants
Regal Eagle Smokehouse (American Adventure, EPCOT) – Those of us that are a certain age remember the theme song to the TV show The Facts Of Life, which had lyrics including: "You take the good, you take the bad, you take them both, and there you have…" That very same song could be used to describe the upcoming Regal Eagle Smokehouse, which is replacing the American Adventure's Liberty Inn.
Pro: In a theme park full of great options, the former Liberty Inn had food options that – while done very well – weren't all that unique and things you can get many other places at Walt Disney World. Barbecue is something you don't see everywhere at WDW and something that a lot of people love.
Con: There is no evidence whatsoever to suggest that Disney can produce great tasting BBQ on a large scale. The menu also offers foods like "Kansas City smoked chicken " and "South Carolina smoked sausage," two items that don't make a lot of sense to residents of Kansas City, MO and the Carolinas.
Pro: More representation of The Muppets in Walt Disney World. We can all be behind that!
Con: Like the plot to Star Wars: The Rise of Skywalker, the more you think about this Muppet addition, the less it makes sense. For all intents and purposes, World Showcase represents the BEST of what each individual country can be. Sam the Eagle is a parody of how awful we Americans can be in how we perceive ourselves in the worldwide community. When Sam says things like "a salute to all nations, but mostly America" we're supposed to be laughing at him, not with him.
With that being said, I can't wait for this to open!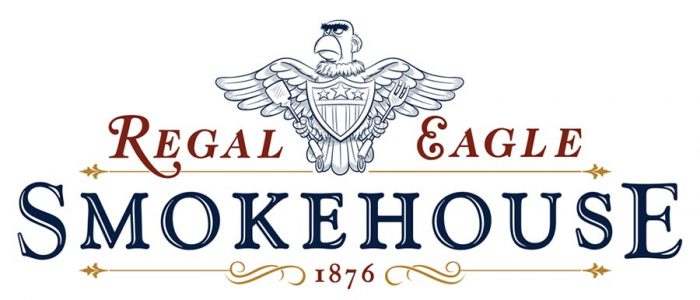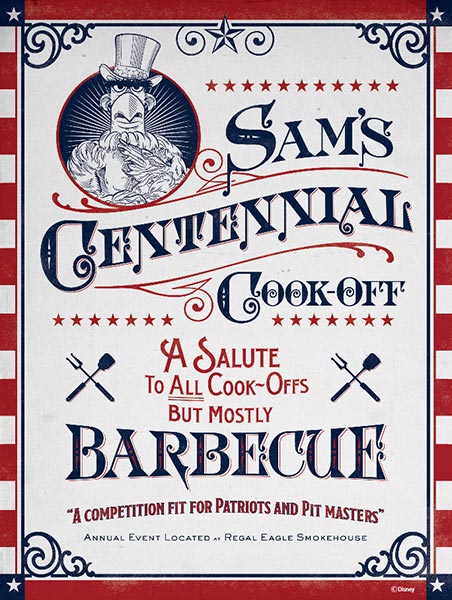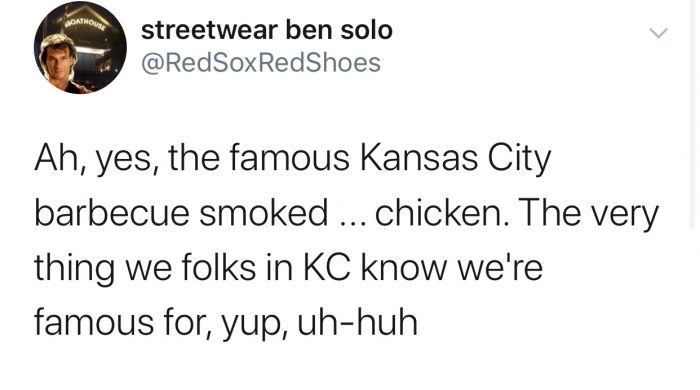 Space 2020 (EPCOT) – When I was growing up, one of my annual traditions during our trips to Magic Kingdom was to get "astronaut ice cream" in a Tomorrowland gift shop. It always tasted awful, but it was cool nonetheless. Space 220 Restaurant takes the coolness factor up a notch (or ten) with what looks to be one of the most unique dining experiences in all of Disney. Our family loves eating at Coral Reef mostly because of the experience of being able to look out at a giant aquarium, now we'll get to enjoy a meal "in space." That's cool.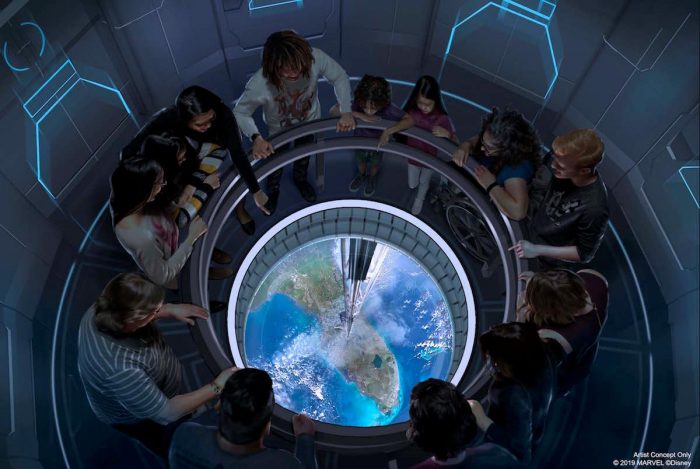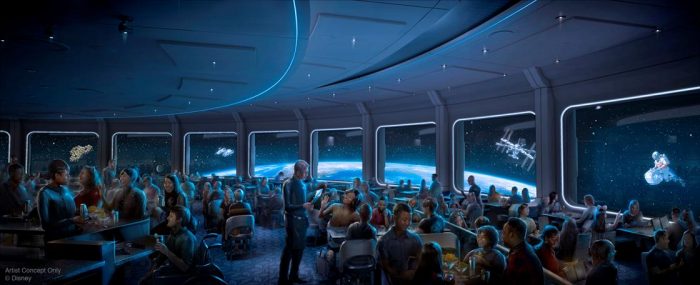 Crêperie (France Pavilion, EPCOT) – We all knew a new E-Ticket attraction was coming to the France Pavilion with Remy's Ratatouille Adventure, but it was a surprise to discover that a new quick-service location will also be opening with a gourmet crêperie. Offering both table service and items to-go, the crêperie's menu is designed by celebrity chef Jérôme Bocuse, of Monsieur Paul fame. We've said many times that EPCOT offers guests some of the best dining options in all of Walt Disney World, and this new addition makes it even better!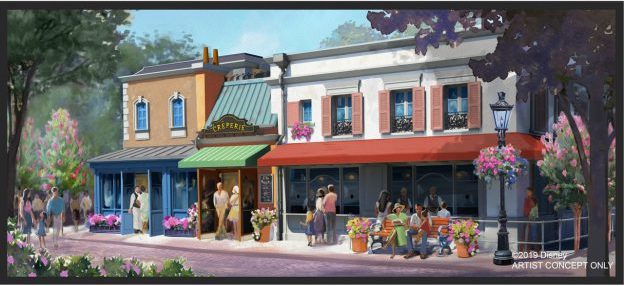 Woody's Roundup Rodeo (Toy Story Land, DHS) – In a surprise to no one, Toy Story Land has been an extremely popular addition to Disney Hollywood Studios. One of the area's only drawbacks is the limited capacity of Woody's Lunchbox. The addition of a table service restaurant with Woody's Roundup Rodeo will hopefully alleviate some of the pressure on the Lunchbox.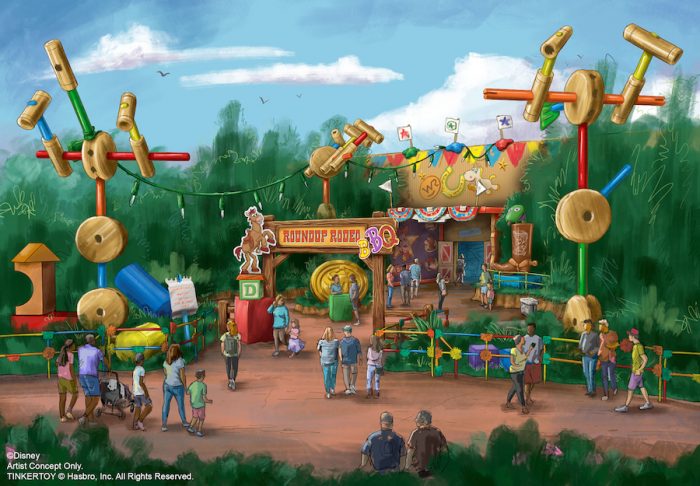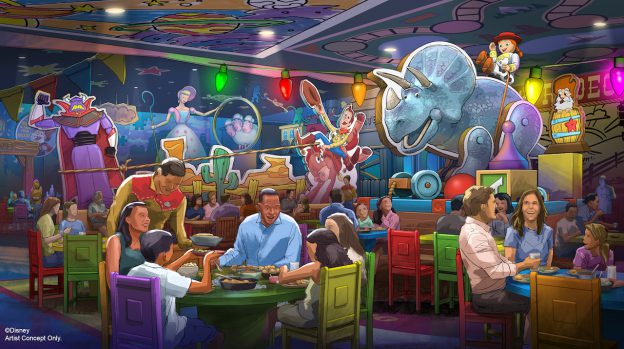 City Works Eatery & Pour House (Disney Springs) – We recently covered the (disastrous) opening of the NBA Experience, but connected to that large building is the City Works Eatery & Pour House. What looks to be a great addition to Disney Springs' West City, City Works will offer a menu filled with classic American cuisine (burgers, ribs, sandwiches) along with one of our favorite things, an all day breakfast menu. Besides having 100 beers on tap, City Works will also have 17 HDTVs, giving sporting fans another option to watch their favorite team play while at Walt Disney World.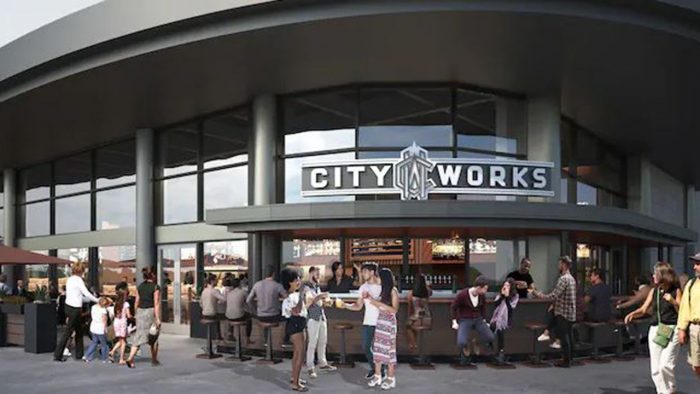 Beatrix (Disney Springs) – The health conscious among us will also have a good option at Disney Springs, located pretty close to City Works. Beatrix will be in the former home of Bongos Cuban Cafe and specializes in vegetarian, vegan, and gluten-free food. With an onsite bakery, several full service bars, along with dine-in and grab-and-go for guests, Beatrix will surely be a popular choice for those looking at a break from "chicken nuggets and hamburgers" on vacation and instead want a little more healthy dining.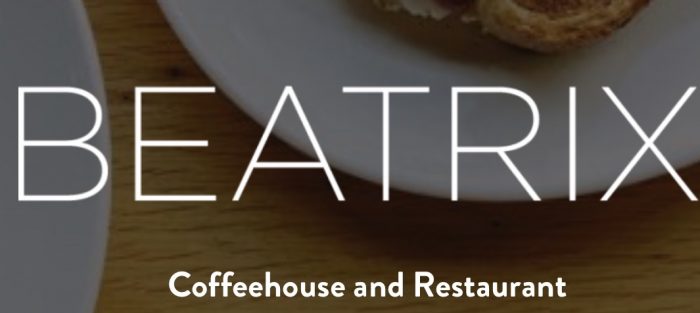 # 5 – Ice Breaker (SeaWorld)
After last year's incredible debut of Sesame Street, SeaWorld is using 2020 to add to their impressive lineup of coasters. Thrill junkies already give high marks to Mako, and one my personal favorite rides in all of Orlando is Manta. Ice Breaker "will feature four airtime filled launches, both backwards and forwards, culminating in a reverse launch into the steepest beyond vertical drop in Florida – a 93 feet tall spike with 100 degree angle." Yep. This one is gonna be wild.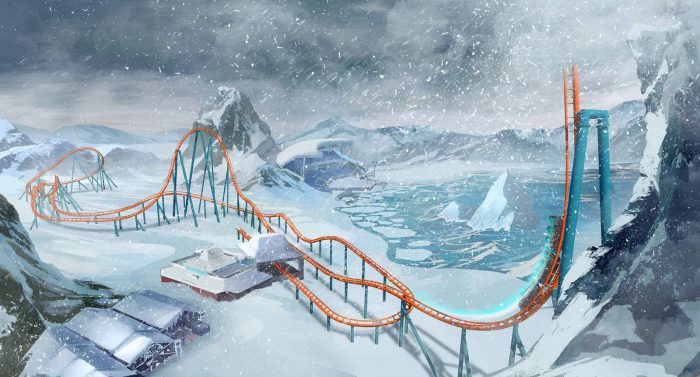 # 4 – Bourne Stuntacular (Universal Studios Florida)
One of the most underrated attractions at the Universal Orlando Resort was Termintor 2: 3D. A one of a kind stunt show that seamlessly blended live action along with a 3D movie, the Terminator show left some pretty big shoes to fill. At first, it was a surprise when Universal announced the replacement show would be based on the Jason Bourne franchise. But, the more I thought about it, the Bourne movies have done a lot in the action-movie genre without getting much credit. Each of the movies had show stopping scenes with all-out action along with some "how did they do that?!" moments.
Universals description of the show: "The Bourne Stuntacular will follow the character of Jason Bourne around the globe as sinister characters pursue him. Everything fans have come to expect from the action-packed Bourne film franchise – thrilling chase scenes, punishing fistfights, death-defying leaps and danger at every turn – will happen right in front of guests with live performers, high-tech props and an immense LED screen, making it impossible to discern where the live action ends and the cinema begins." This makes it sound like Bourne Stuntacular will use movie/stunt show element that was originated with Terminator 2: 3D, and be able to add the element of technology improvement that has come along in the last two decades. Done right, that could be amazing.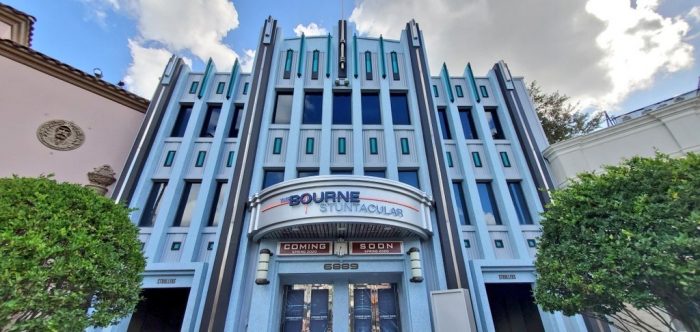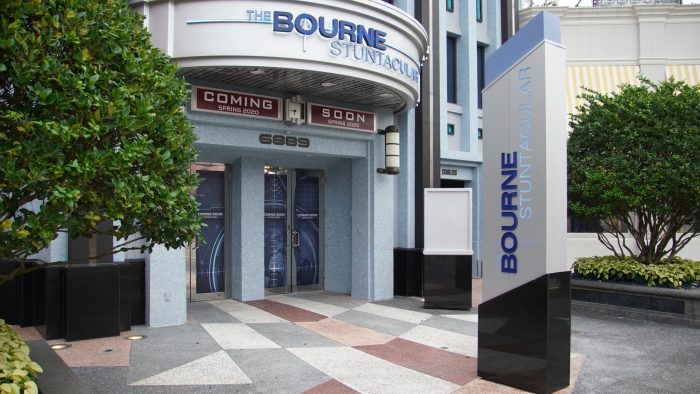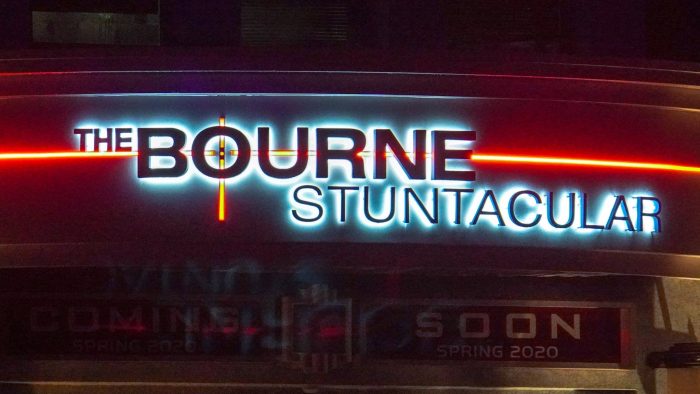 We'd also like to give a tip of the cap to The Bourne Stuntacular for joining the world renowned Theme Park Signage Hall of Shame before even opening. #respect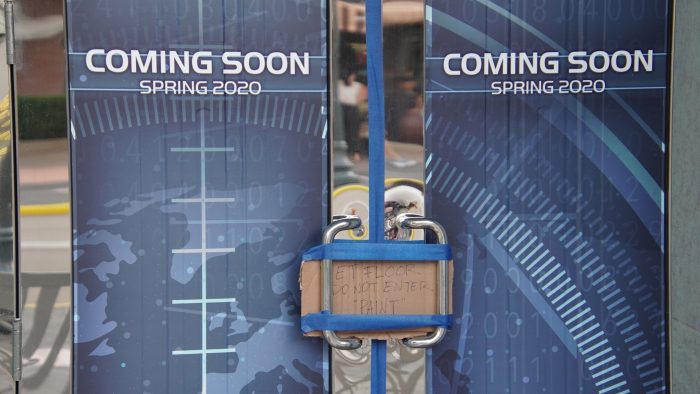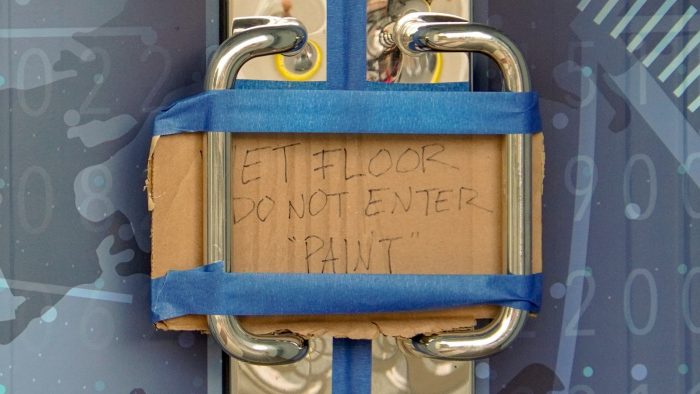 # 3 – Cirque du Soleil: Disney Drawn to Life (Disney Springs)
When it comes to taking theme park vacations, two things I always try to get my friends/family/coworkers to try is Blue Man Group at Universal, and Cirque du Soleil at Disney Springs. Both of them offer unique experiences that you will remember for years and there is nothing to compare them to. La Nouba ran for almost two decades at Downtown Disney/Disney Springs and it is being replaced by a new Cirque show that will incorporate Disney elements. Talk about making a good thing even better. While La Nouba's story was based around a circus, Drawn to Life will center around the theme of "animation," with the stage resembling an animator's drawing table, and will be incorporating Disney elements throughout the show.
Those whom have seen any Cirque show across the world know that they have the most unbelievable acrobats, gymnasts, and other talented artists all working together in a way that seems impossible to believe is happening in front of your eyes. Cirque du Soleil uses technology – such as digital projection – to compliment the amazing live action performance taking place in front of you.
# 2 – EPCOT Attractions
Now that Disney's Hollywood Studios is coming out of its years-long refurb that brought major changes to the front of the park along with Toy Story Land and Star Wars: Galaxy's Edge, focus has shifted over to EPCOT to help ramp up a park that desperately needs some TLC.
Remy's Ratatouille Adventure – Count me as one of the people who consider Ratatouille one of my absolute favorite Pixar films. When Disney announced it would be bringing over the popular Rattatouille attraction from Disneyland Paris, I was overjoyed. EPCOT needed more rides, and it also needed more things for kids to do in World Showcase. Remy's Ratatouille Adventure kills two birds with one stone when it opens in the France Pavilion.
HarmonioUS – Last year, we said goodbye to IllumiNations: Reflections of Earth. It was replaced by the interim show EPCOT Forever, which can best be reviewed as "Well, that was something." This is all to get us ready for 2020's HarmonioUS lagoon show. The largest nighttime spectacular ever created for a Disney park, HarmonioUS will feature massive floating set pieces, custom-built LED panels, choreographed moving fountains, lights, pyrotechnics, lasers and many of your favorite Disney characters and songs.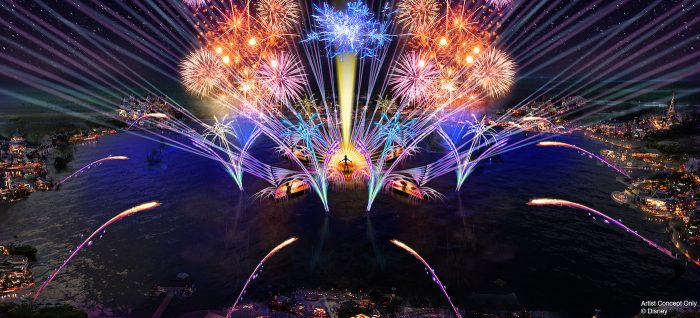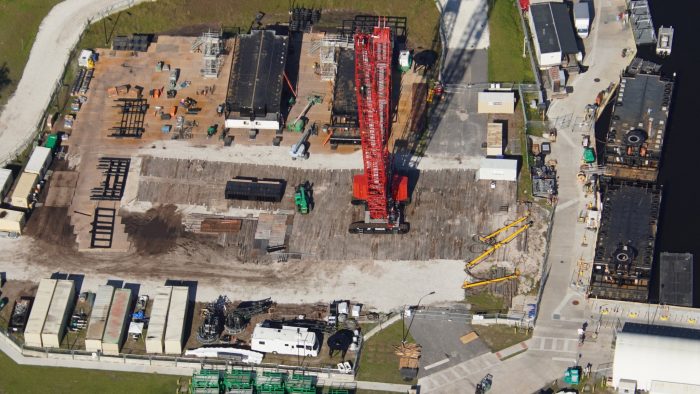 Awesome Planet – The announcement that Awesome Planet would be replacing the Circle of Life movie in the Land Pavilion came as a surprise in that it was a new Disney attraction that wasn't based around an IP. The Disney company and nature films date all the way back to Walt himself, so it is nice to see the legacy continue in the parks with Awesome Planet. One thing that has changed over the years is the ability for guests to watch amazing nature documentaries at home. NetFlix, Amazon Prime, and Disney+ all offer the ability to stream some great films in the comfort of your own home, but Awesome Planet will offer in-theater effects, space sequences created by Industrial Light & Magic, and – most importantly (for me at least) – offer air conditioned relaxation during the Florida heat.

Canada: Far and Wide – The Circle-Vision 360 film in the Canada Pavilion is also getting an overhaul, and the new narrators will be Eugene Levy and Catherine O'Hara (who are currently tearing it up in the hilarious television show Schitt's Creek that you should go out of your way to watch.)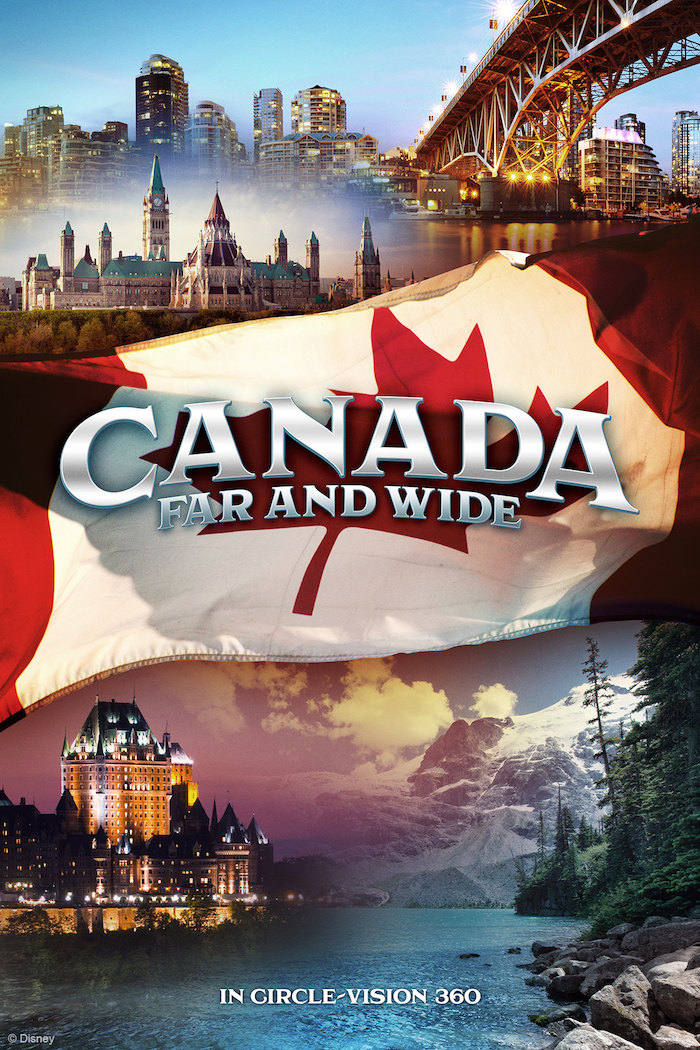 Beauty & the Beast Sing-Along – It will be interesting to see what happens in the France Pavilion this year as not only will we have the Ratatouille attraction, but a Beauty & the Beast Sing-Along will be alternating shows with Impressions de France. If the Beauty & the Beast show is popular (and my gut says it will be,) there isn't much room for guests to "wait" in the France Pavilion. If I were a betting man, I would place my money on this new show (which will based around the animated Beauty & the Beast film, and will be adding to the already beloved story) being the ONLY show in the Pavilion by the end of the year.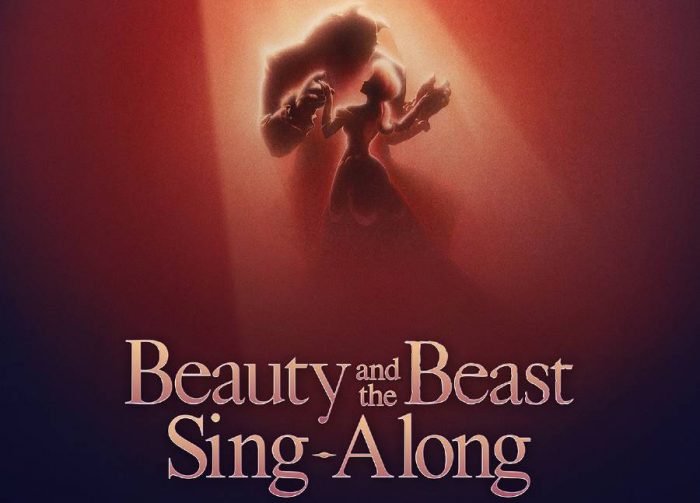 DuckTales – World Showcase Adventure! – Have to say I never had much desire to play the Agent P World Showcase Adventure game in EPCOT because I was never a huge fan of Phineas and Ferb, the cartoon it was based around. Soon the game will be based around DuckTales, one of my favorite things in life. So it's safe to assume I'll be trying this one out and joining Uncle Scrooge, Launchpad McQuack, Donald Duck and the gang "in search of priceless treasure" via the Play Disney Parks mobile app.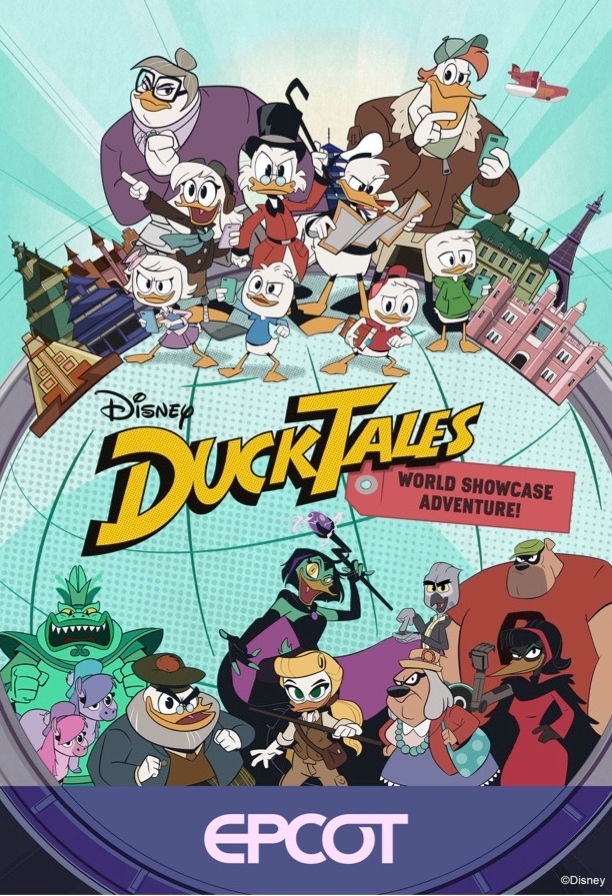 # 1 – Mickey and Minnie's Runaway Railway (DHS)
All the "rumors and innuendo" in theme park circles say that Runaway Railway is going to be HUGE. Many of us are always going to miss The Great Movie Ride that Railway is replacing, but word on the street is that the new attraction will deliver the goods when it comes to a family friendly E-Ticket experience bringing guests "into" a cartoon. Using a trackless ride vehicle, projection mapping, and "2.5D" (a 3D-like experience without those pesky 3D glasses), Runaway Railway will have guest board a train with conductor Goofy before a madcap adventure ensues with the story taking passengers through several different cartoon "episodes." It will be a one-of-a-kind attraction and it's also hard to believe this is the first ride at Disney ever based around Mickey Mouse!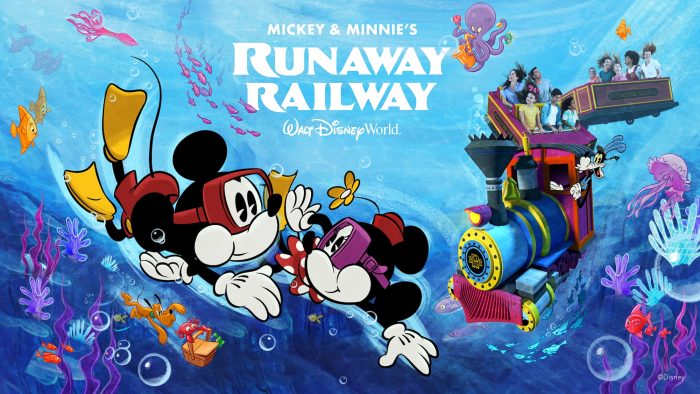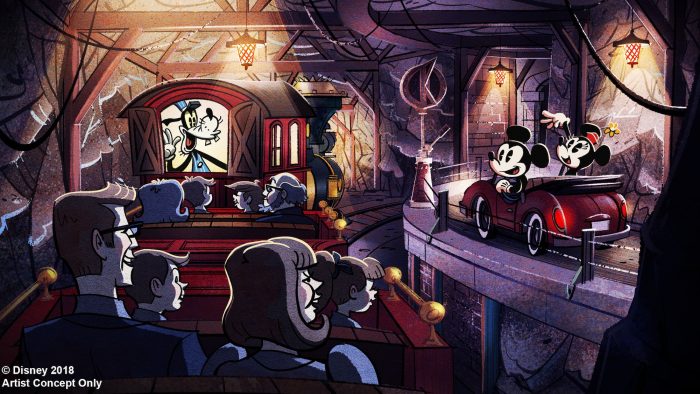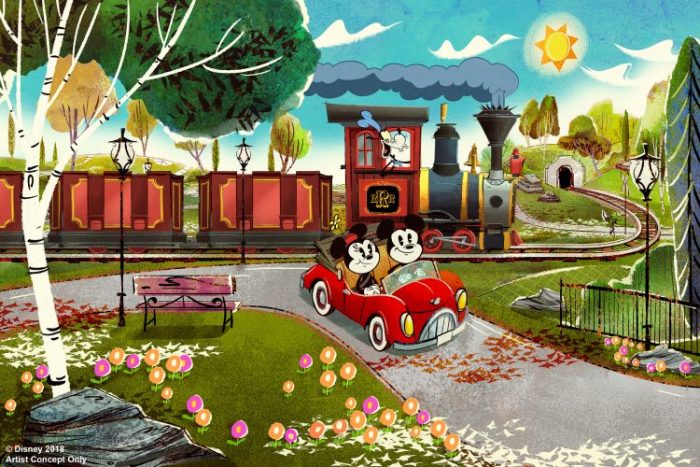 As a theme park merchandise guy, one thing already impressive about Runaway Railway is the amount of solid items that is making for the attraction. With this following the wonderful retro items made for the Disney Skyliner, looks like the Disney merch game is back on point.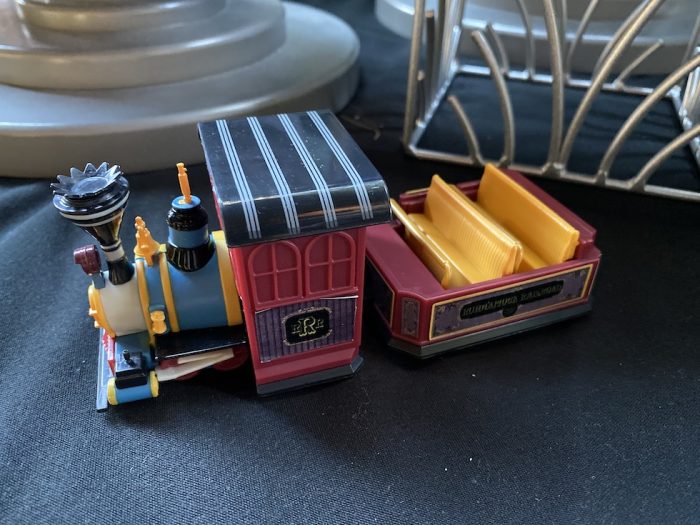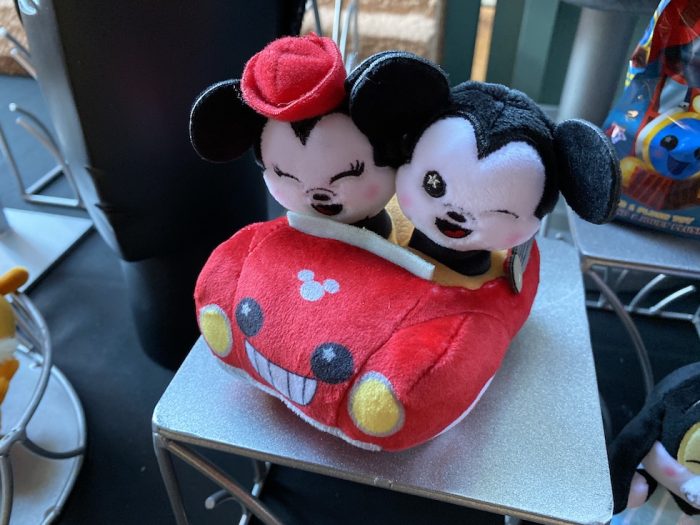 Mickey Shorts Theater – One thing that I thought was a great idea when it was announced was the Disney & Pixar Short Film Festival at EPCOT. Unfortunately, it was just a "DVD showcase" showing the same shorts you can watch at home. However, the new Mickey Shorts Theater at DHS (replacing the Path of the Jedi attraction) will air a new cartoon that will be exclusive to the park! As a huge fan of the new style Mickey Mouse shorts, this is a win-win for me.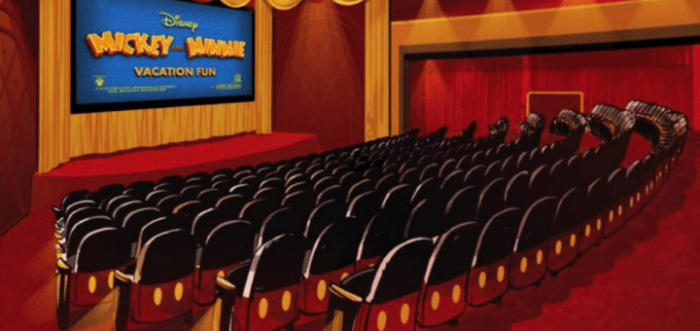 Honorable Mention – Jungle Cruise
Giving this one the benefit of the doubt that Jungle Cruise will hopefully be more like the first Pirates of the Caribbean film and not like the last Pirates of the Caribbean film. With the Fast & Furious and Jumanji franchises, The Rock has shown he can combine action and comedy better than anyone in Hollywood today. Emily Blunt is a national treasure. The Jungle Cruise attraction is one of the all-time best ever created for theme parks. The elements are there for what could be the surprise hit of the summer.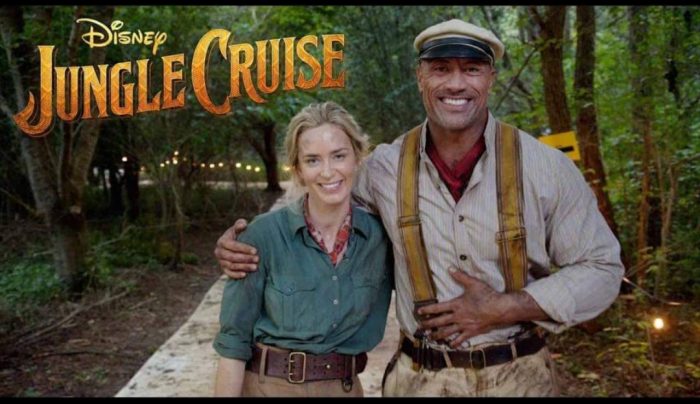 So there you have it: Six Reasons We're Looking Forward to 2020! See you next weekend for the latest installment of the SATURDAY SIX, where we'll look at something fun from the world of Disney and Universal. If you enjoyed yourself, be sure to check out The Magic, The Memories, and Merch! articles. You can also follow Your Humble Author on Twitter (@derekburgan).
If you enjoyed this article, you will surely like the following: 
6 Reasons We'll NEVER FORGET 2019 (No Matter How Hard We Try!)
IN MEMORIAM: What We Lost in the Theme Park World in 2019
SATURDAY SIX SPECIAL INVESTIGATION: An in-depth look at theme park photography
Special Thanks to The Elite Brandon Glover, the bio-est of all reconstructs @bioreconstruct, Captain Cruiseline Scott Sanders of the world famous Disney Cruise Line Blog, my personal protege Hunter "Elvey" Underwood, the SAT SIX Fun Squad of Parkscope Joe and Nick, hot shot Michael Carelli, and Hermione Granger's tutor Megan Stump for their invaluable assistance with this article. The SAT SIX is inspired each week by goofballs Aengus Mackenzie and LitemAndHyde and you Potterheads will  enjoy Meg's other blog work over at the Central Florida Slug Club.