SATURDAY SIX: Six Reasons We LOVE Disney's Hollywood Studios
This week's SATURDAY SIX looks at Reasons We LOVE Disney's Hollywood Studios. This July we're celebrating Walt Disney World here on the SATURDAY SIX. While we looked at Animal Kingdom last week, today we're going to turn our gaze over to the park which many insiders agree was created solely as a preemptive strike against the upcoming Universal Studios Florida, the one and only Disney's Hollywood Studios.
Right now Hollywood Studios is in the middle of a transition stage, as two mammoth properties in Star Wars and Pixar's Toy Story have begun their major expansion inside the park. However, Hollywood Studios still contains some of the most unique dining experiences in any Disney park, amazing streetmosphere, several of WDW's most thrilling attractions, and two of the best nighttime spectaculars in Florida. In short, we love Hollywood Studios. But what do we love most about this park? Well, sit back, grab a carrot cake cookie , and let's start our countdown with…
# 6 – The Citizens of Hollywood
The dedication plaque for Hollywood Studios (originally known as Disney-MGM Studios) includes a line from former Disney CEO Michael Eisner that reads: "We welcome you to a Hollywood that never was – and always will be." The dedication also refers to the park channeling classic Hollywood as a state of mind, rather than trying to pinpoint a specific time and place. Nowhere is this more evident than the incredible Citizens of Hollywood who roam the thoroughfare of the park. Completely committed to their particular character, the Citizens of Hollywood are an improvisational comedy troupe who have a lot of fun with guests and every interaction is unique. You'll find policemen writing tickets, aspiring starlets auditioning for their big role, maintenance crews stumbling around a job, and much more. The Citizens, along with the evocative theming of both Hollywood Boulevard and Sunset Boulevard, combine to wonderfully recreate the Tinseltown none of us ever knew but always imagined. Quality streetsmosphere such as the Dapper Dans at the Magic Kingdom or The Citizens in Hollywood Studios separate Disney from all their competitors, as no one else can even approach this high level of show.
–
# 5 – Fantasmic!
This is a bit of a controversial pick in the world of theme park blogging, but Your Humble Author speaks for the working man and feels pretty confident that your average human being (AKA not a blogger) loves Fantasmic! This is what a nighttime spectacular is all about. Nothing against Wishes or IllumiNations, but I've seen good fireworks shows outside of Disney. However, I've never seen anything quite like Fantasmic! This is theme park innovation at its finest and combines lasers, fireworks, flames, tons of Disney characters, and a storyline that is next level bananas. It's the classic story of good versus evil told in the most confusing and complicated way possible, but it works.  One of the things which stood out to me the most on my first sailing on the Disney Cruise Line, was that it included a show in which Mickey Mouse got to be the hero. We like Mickey Mouse. We LOVE Mickey Mouse. In Fantasmic, Mickey gets to be the star, and it's awesome.
–
# 4 – The Restaurants
Let's get it out of the way – outside of the Brown Derby – most of the actual food in Hollywood Studios isn't the greatest. That said, it contains three of the most unique dining experiences in all of Walt Disney World. Let's start off with the Sci-Fi Dine In, which is just as much an attraction as it is a restaurant. Where else can you sit in a faux car as a table in an environment simulating an old timey drive-in movie theater? For every trip to Hollywood Studios I like to schedule a meal at Sci-Fi, get some appetizers along with a wonderful milk shake, and just soak it all in.
The Hollywood Brown Derby might actually be one of the most underrated restaurants in WDW, especially since all the new venues in Disney Springs opened and stole even more of the spotlight away. The decor is straight out of a 1950s movie and the menu is top notch (you have to try the signature Cobb salad, which is named after Robert Cobb, the original owner of the famous Brown Derby in Calfornia). Meanwhile the 50's Prime Time Cafe's biggest strength is the sassy waitstaff, always around to make sure you eat your vegetables. There are plates on the menu which some guests swear by (such as the fried chicken,) but what you are paying for is the elaborate theming and the must-experience service.
–
# 3 – Toy Story Midway Mania
With Toy Story Midway Mania, Disney achieved pretty much the impossible. It created a game that can be competitively enjoyed by every demographic. Young or old. Male or female. Skilled or unskilled. With its intuitive gameplay, Midway Mania takes our favorite characters from the Toy Story series of films and uses them in an interactive shooting gallery game that will entertain everyone in the family. The queue itself is going to bring a smile to every adult who walks through it, as it is filled with references to classic toys and games we grew up with (not to mention the sensational Mr. Potato Head animatronic). The game itself is a visual tour de force, with bright and colorful 3D CGI graphics that flow seamlessly and make the attraction ingeniously addictive.
–
# 2 – The Twilight Zone Tower of Terror
Quite possibly the most perfect ride in all of Walt Disney World, Tower of Terror is the total package. From the moment you walk into the park on Hollywood Boulevard and make your way down Sunset, it's all setting up the reveal of the Hollywood Tower Hotel. The hotel's facade is jaw dropping, as it looks eerie during the day but even spookier at night. The indoor queue is the most elaborate on Disney property, creating a mood that perfectly sets the stage for the upcoming attraction. As for the ride itself, Disney took a standard drop tower experience and dialed everything to "11" and created one of the most memorable theme park attractions in history. In short, anyone suggesting a Guardians of the Galaxy overlay should be given a one-way ticket to the Moon, no questions asked.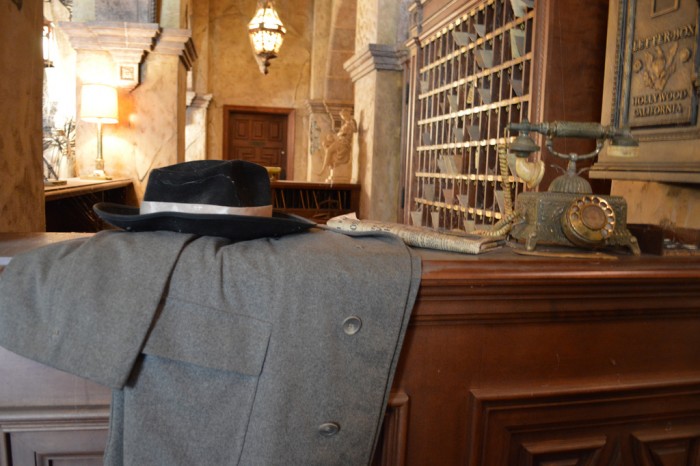 –
# 1 – STAR WARS
It took long enough, but Disney is finally going ALL IN on Star Wars and the results are already out of this world. We've had Star Tours: The Adventure Continues for a while, and it delivers in all aspects. From the full scale AT-AT outside, a queue filled with in-jokes, and a ride itself that includes elements from all 7 Star Wars films, Star Tours is awesome. For kids, the Jedi Training is a must do, but it is even fun to watch for adults.  These kiddos are living out an adventure that we adults played out in our minds growing up, taking on Darth Vader himself. More recently, A Galaxy Far, Far Away stage show and the Galactic Spectacular nigthttime show have made their debut. The former lets guests see all their favorite characters and moments from the films, while the latter is going to truly take their breath away. With projection mapping on the Great Movie Ride facade, fireworks booming overhead, and the legendary John Williams score playing behind it all, this is a Star Wars fan's dream come true and must not be missed.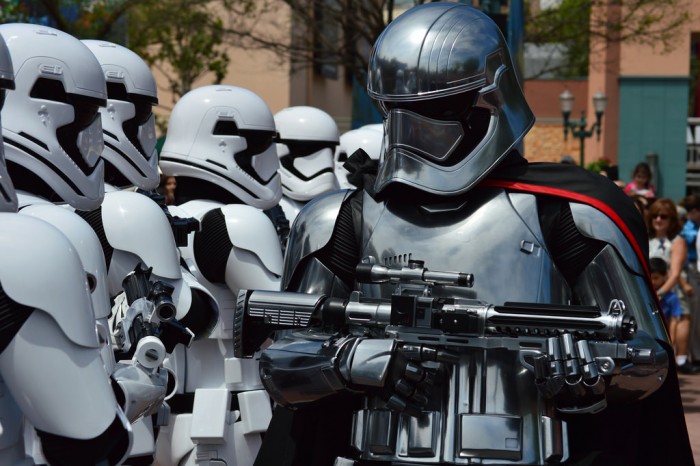 –
HONORABLE MENTION:  Muppets
Disney has had an up and down road since they brought in the Muppets, and mostly down. There have been an occasional bright spots over the years (including the  pitch perfect Bohemian Rhapsody music video) but for the most part the Muppets have been moving farther and farther away from pop culture relevancy (a point actually made on screen in the 2011 Muppets film). One thing has remained constant though, MuppetVision 3D at Hollywood Studios. The last Muppets project Jim Henson personally worked on before his untimely death, MuppetVision 3D is the Muppets in their full glory. Hilarious (including Sam Eagle's "A salute to all nations, but mostly America") , uses practical effects, and is filled with self referential humor. The entire Muppets courtyard area of Hollywood Studios is packed with jokes, puns, and general humor that you don't see all that much in WDW. For a while there were strong rumors that we were going to lose the Muppets in Hollywood Studios, but instead a miracle happened as we look to be getting even more Muppets in the near future as the former Pizza Planet restaurant is going through a lengthy overall and should be coming back as a Muppets venue. The theme park Gods have heard our prayers! MORE MUPPETS!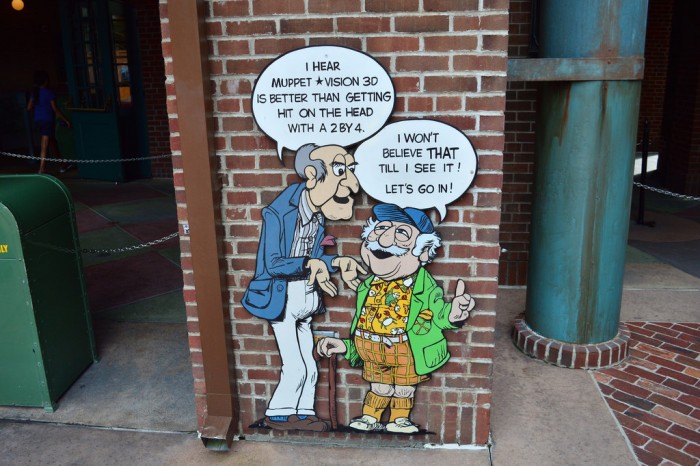 So there you have it: Six Reasons We LOVE Disney's HOLLYWOOD STUDIOS. See you next weekend for the latest installment of the SATURDAY SIX, where we'll be going to EPCOT. If you enjoyed yourself, be sure to check out The Magic, The Memories, and Merch! articles, or, for your listening pleasure, check out the E-Ticket Report podcast. You can also follow Your Humble Author on Twitter (@derekburgan)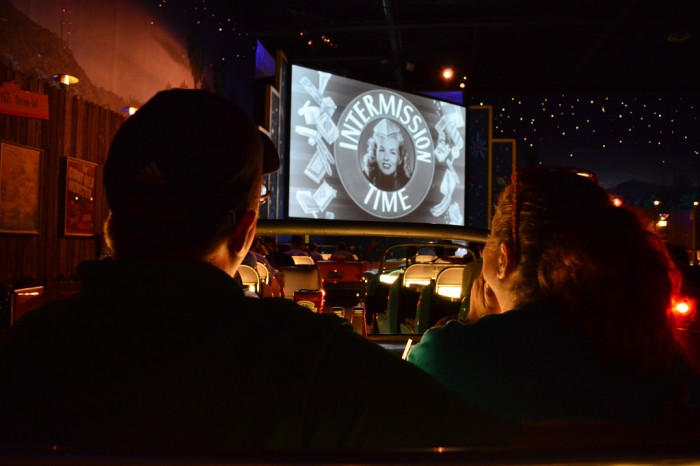 If you enjoyed this article, you will surely like the following:
Six Things We Wish Theme Park Fans Would Stop Complaining About
Walt Disney World Locations Used in Hulk Hogan's Thunder In Paradise
Six Most Unique Dining Experiences at Walt Disney World
Second Annual Theme Park Turkeys of the Year Awards
Six Things We STILL Can't Believe Happened at Walt Disney World
Special Thanks to crack staff photographer Brandon Glover, photo wunderkind Mike Sperduto, Finder of Ye Lost Keys Tim Grassey, the man who gives 9 Dragons  5 stars "Brutal" Brian Carey, media magnate Morgan Crutchfield, and blogger to the stars Megan Stump for their invaluable assistance with this article. Be sure to also check out Brandon on The Park Blogger podcast with co-host Aengus Mackenzie along with Meg's Yeti To Be Named Disney Podcast.