SATURDAY SIX: 6 Reasons We Love Universal's MARDI GRAS 2021: International Flavors of Carnaval!
This week's SATURDAY SIX takes a look at Universal's 2021 MARDI GRAS CELEBRATION! Theme park fans rejoiced last year when Universal came through in a major way with a modified version of Halloween Horror Nights. In a year where it was day after day of bad news, the ability to get even a taste of HHN – let alone the fantastic job that Universal did with the event – gave guests a sense that hope was on the horizon, and that things may get better much sooner than previously thought. Well, the good news continues in 2021 as Universal is back with a modified version of their annual Mardi Gras celebration, and for all intents and purposes the event is as good as any previous year!
This year the celebration is titled Mardi Gras: International Flavors of Carnaval,  and due to guest demand the party just got extended by an extra couple weeks and will now operate daily through April 11th! Let's take a look at the amazing offerings this year, starting with…
# 6 – Voodoo Doughnut (plus Mardi Gras goes RESORT WIDE!)
It's no surprise that our beloved Voodoo Doughnut is back with a unique offering themed to Mardi Gras, but this year they brought the entire Universal Orlando Resort along for the ride as pretty much every dining location in CityWalk and the onsite hotels have special Mardi Gras-themed food and drinks! For Voodoo Doughnut, the special donut is a yeast bar filled with Bananas Foster Bavarian cream, dipped in white icing, and topped with an iconic Mardi Gras mask.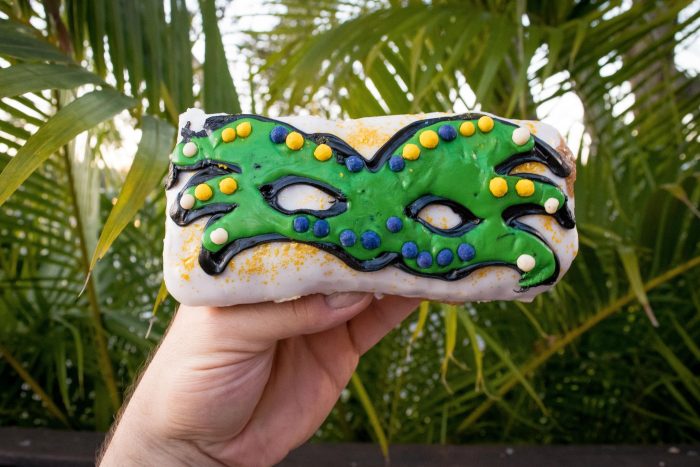 This is the second year in a row that Voodoo hit it out of the park with a Mardi Gras-themed donut as it tastes great!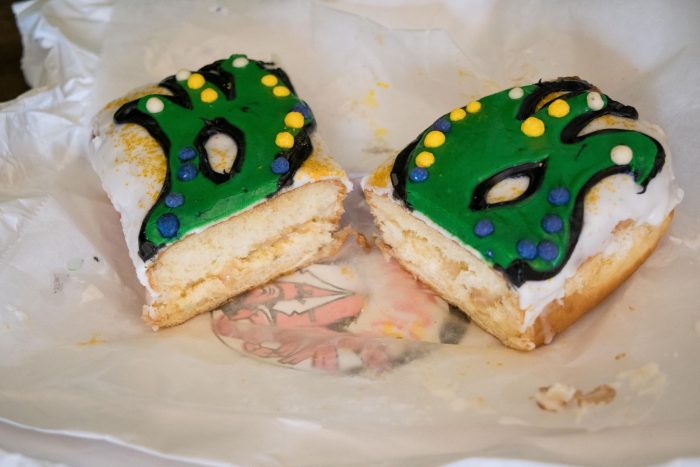 Over in CityWalk, those who still need to satisfy their sweet tooth need to head on over to Toothsome Chocolate Emporium and try the Moon Pie Milkshake. Just like the band Spinal Tap, Toothsome takes everything to an "11" with the outrageously delicious milkshake being topped with a HUGE Moon Pie! Come for the milkshake, but don't forget to head on over to the confectionary side of Toothsome where you can get Mardi Gras themed truffles and macarons.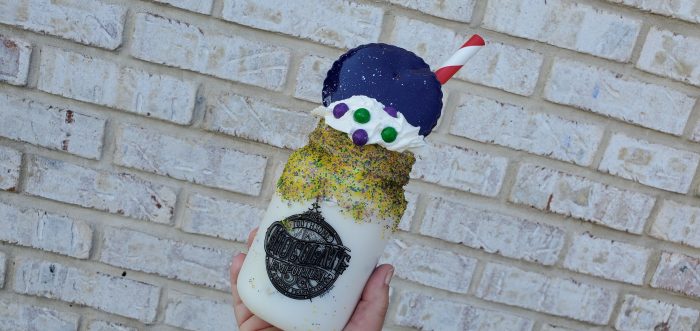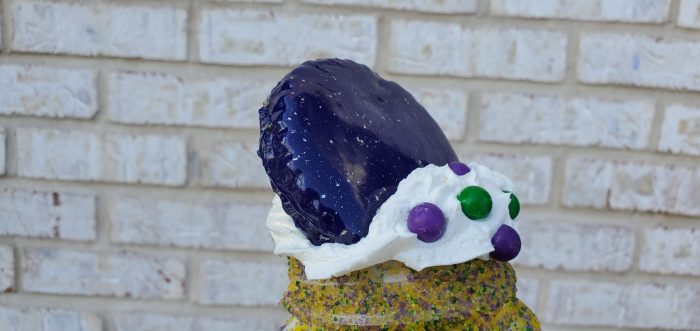 Hot Dog Hall of Fame enters the chat with a Sauerbraten Dog: bratwurst with pulled sauerbraten, red cabbage, and shredded fried potato. I've always found Hot Dog Hall of Fame to be one of the best places to stop by for a quick eat at Universal, and it's wonderful to see them adding a new dog to the menu. It makes me hopeful we could see more tasty bites of synergy in the future.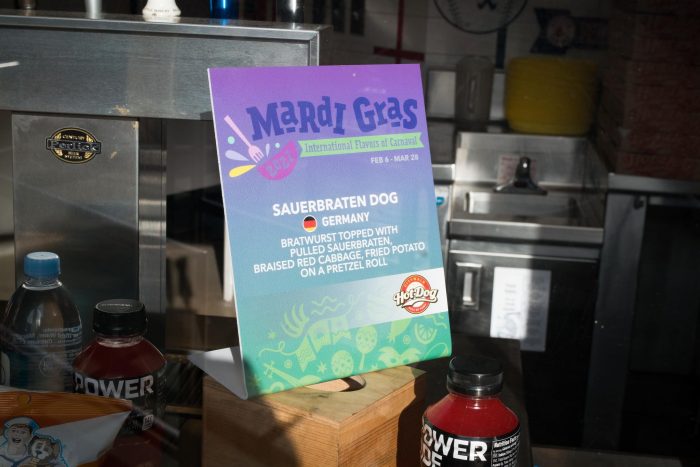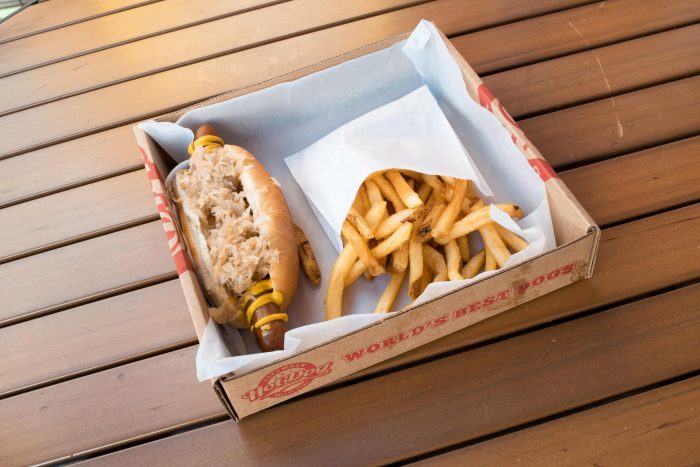 A true gem of a restaurant that many guests have never been to in CityWalk is Bob Marley – A Tribute to Freedom. For Mardi Gras, they are offering Bake & "Shark": fried flatbread, breaded catfish, tomato, coleslaw, cucumber, mango chutney, garlic mayo, hot pepper sauce served with curried chickpeas. This particular dish is inspired by Trinidad & Tobago, but the every day menu at Bob Marley's features items that will bring you right back to "island time" including beef patties, jerk chicken, and even traditionally prepared ox tail stew. Trust me, do not sleep on Bob Marley's; it is well worth your time going out of your way to dine here.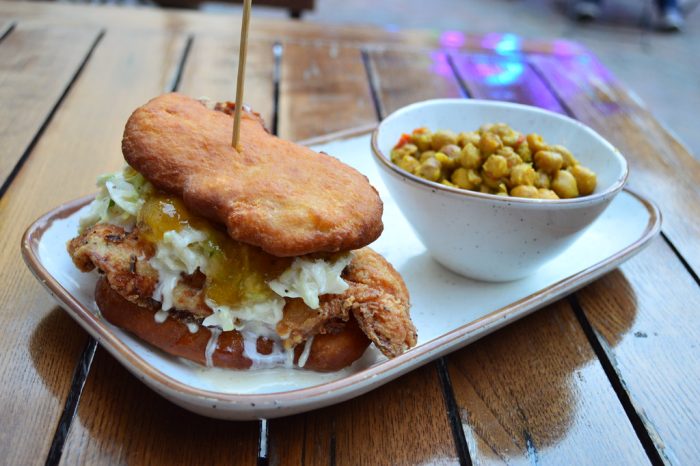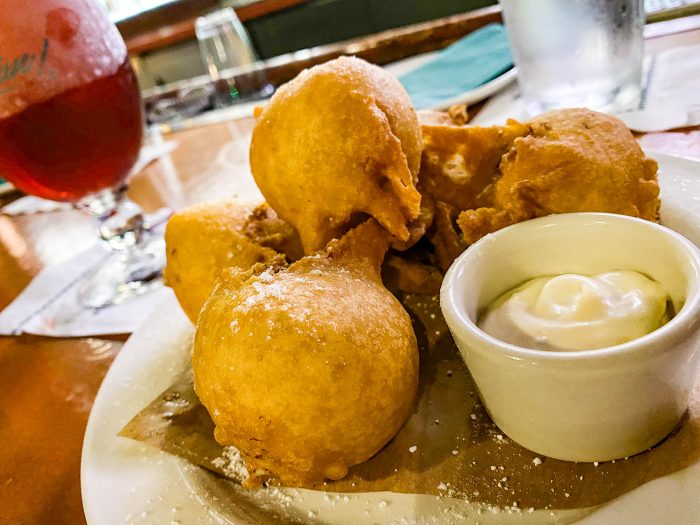 Look for more International-inspired food and drink items at Antojitos, Bigfire, Bread Box, Cow Fish, Jimmy Buffett's Margaritaville, NBC Sports Grill & Brew, and Vivo Italian Kitchen.
You'll also find Mardi Gras themed items at all the Universal Orlando hotels, including our personal favorite, the Loews Royal Pacific Resort.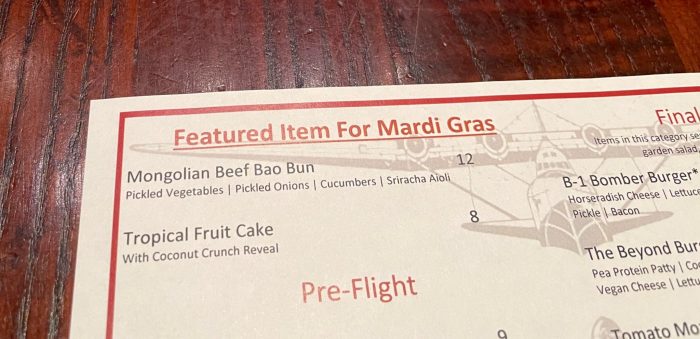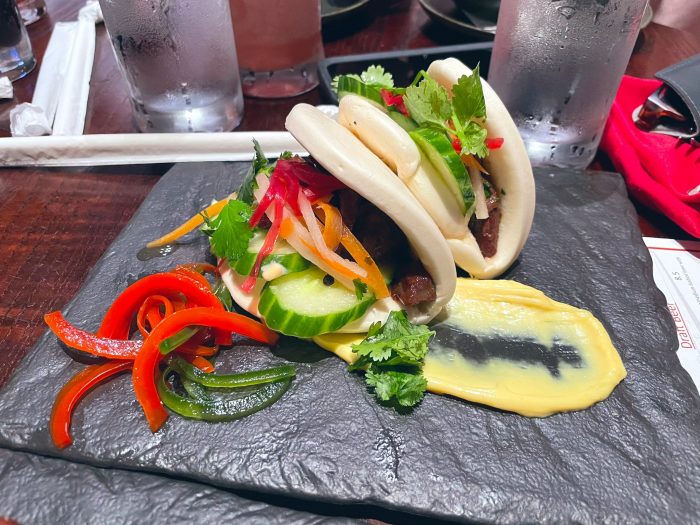 The Tropical Fruit Cake dessert is very similar to the experience we had when visiting Flavortown in Disney Springs. While Planet Hollywood served a milk chocolate sphere, Jake's American Bar has a large white chocolate sphere drizzled with Mardi Gras colors.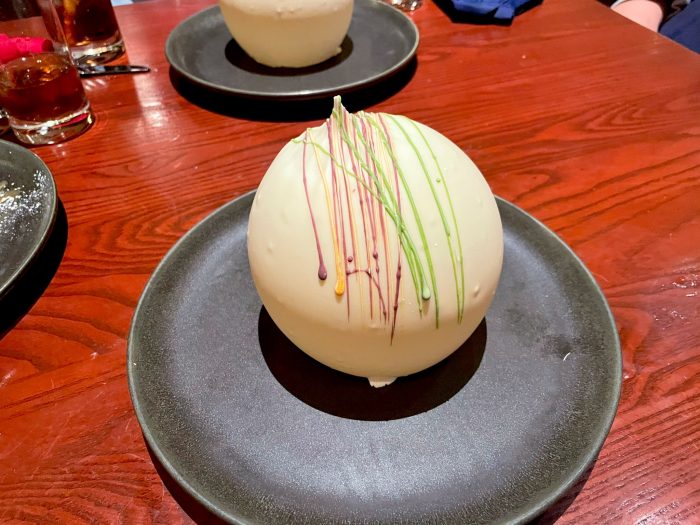 The server then pours a warm butterscotch syrup over the top of the sphere until it starts to melt.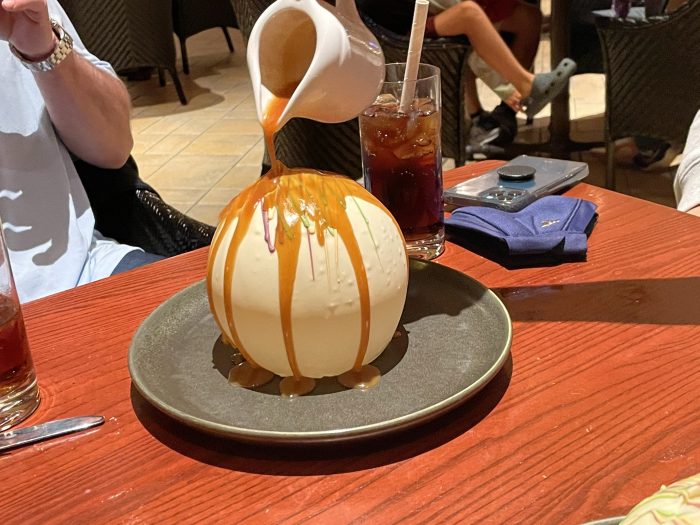 The sphere opens up to reveal a vanilla cake with a pineapple buttercream frosting, whipped cream dots.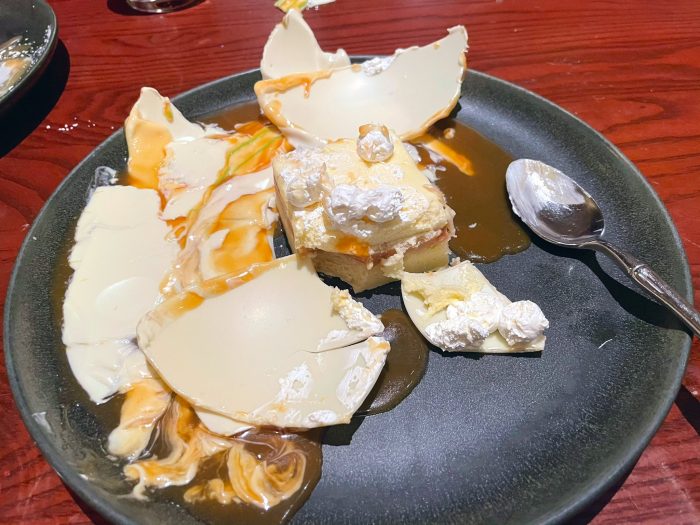 At the Orchid Court Lounge in the Royal Pacific's lobby you can find The Purple Samurai drink.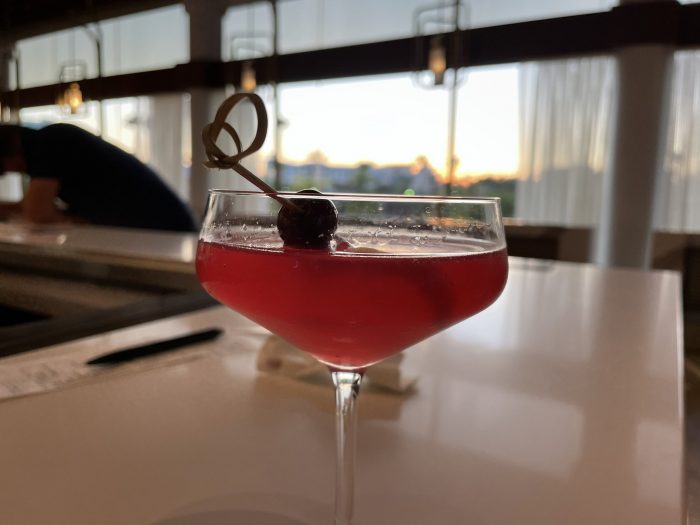 It's just not Mardi Gras without beignets, and over at Dockside Inn & Suites you can find the Dockside Beignets.
Think of a warm, fluffy apple fritter. ::chef's kiss::
Meanwhile at the Cabana Bay Beach Resort we have the Laissez les bons temps Rouler Hurricane. "Let The Good Times Roll" – Bacardi Light Rum, Cruzan 12 Year Single Barrel Rum, Passionfruit Puree, Orange Juice and Grenadine served in a 32-ounce souvenir Galaxy Bowl cup.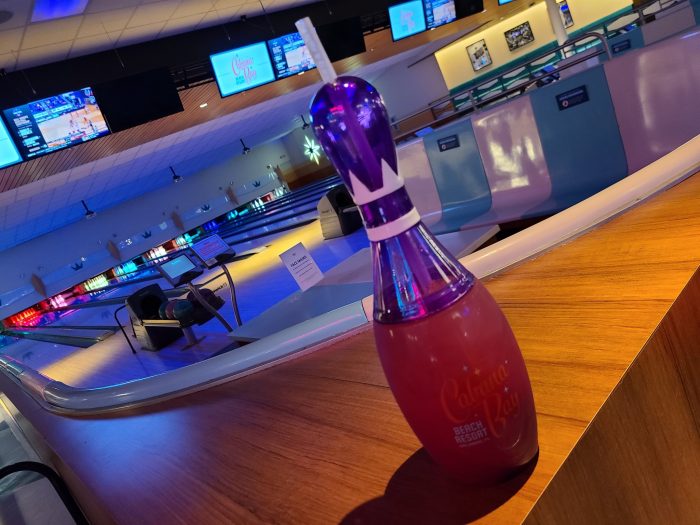 # 5 – Merch
Those of you who read our sister blog series – The Magic, The Memories, and Merch! – we cover a lot of Disney special event merchandise that makes its way to the discounted outlet stores. Many times this is because the merchandise in question had no real thought put into it. Guests were expected to buy it because there wasn't much else to buy. For Mardi Gras, Universal has a whole bunch of interesting merchandise to help lighten your wallet. I love the main t-shirt this year, because it features a Greatest Hits of sorts when it comes to Mardi Gras at USF.  You have the iconic USF entrance arch, King Gator float, hurricane drink, beads, masks, and even the old timey USF logo!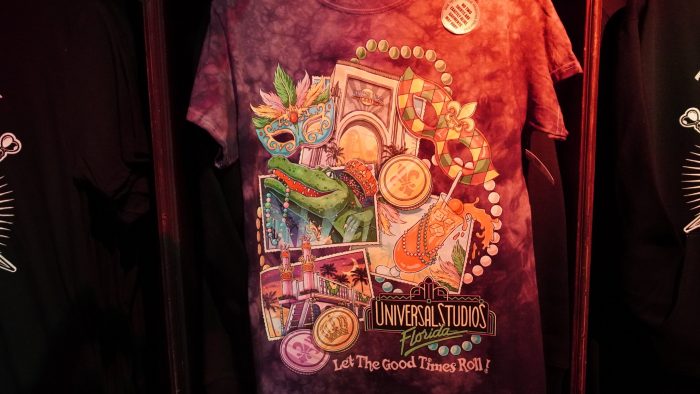 I wouldn't consider myself a "spirit jersey guy" by any means, but this Mardi Gras version is one of the best that I have seen.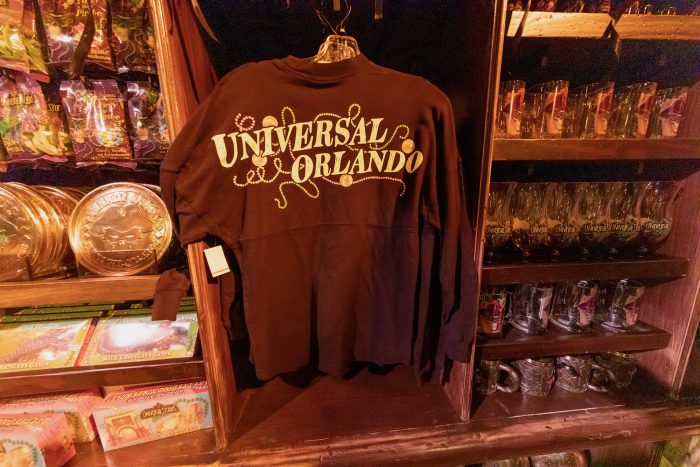 The "Party like a Pirate" tagline is on several pieces of merchandise, including this t-shirt.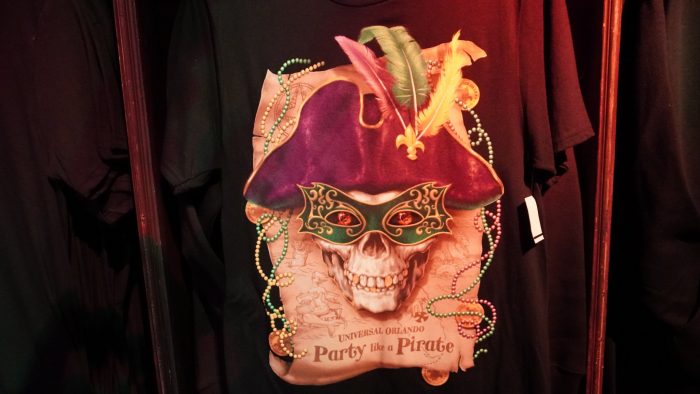 I absolutely LOVE the Mardi Gras pin on the right with the beads.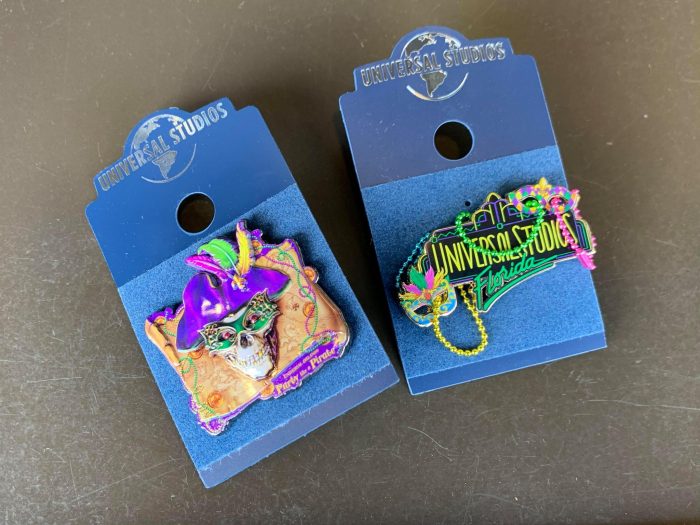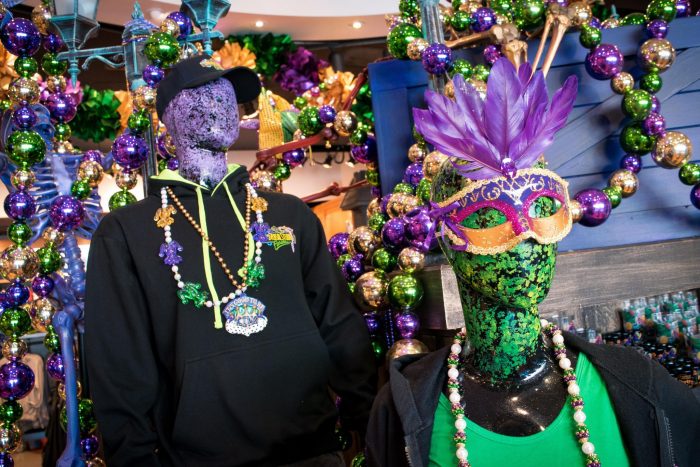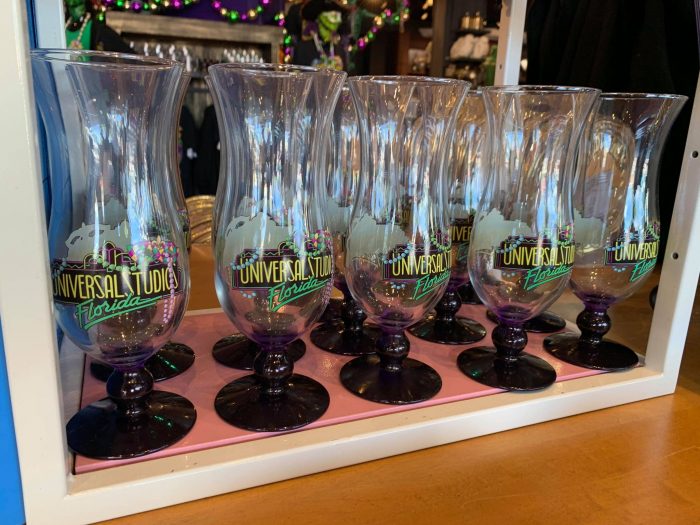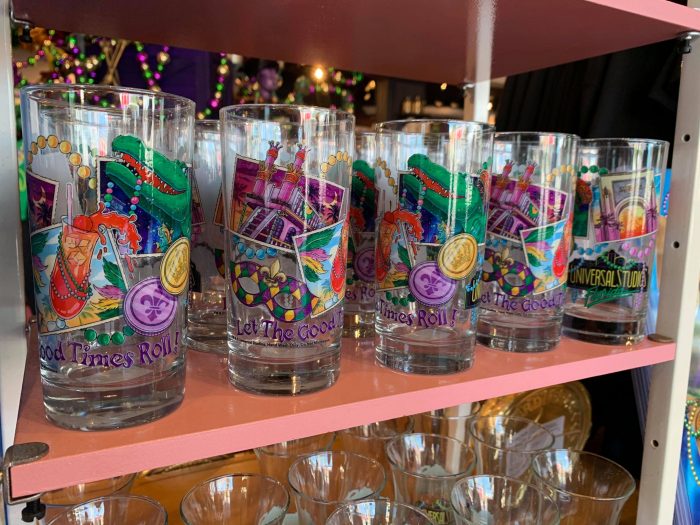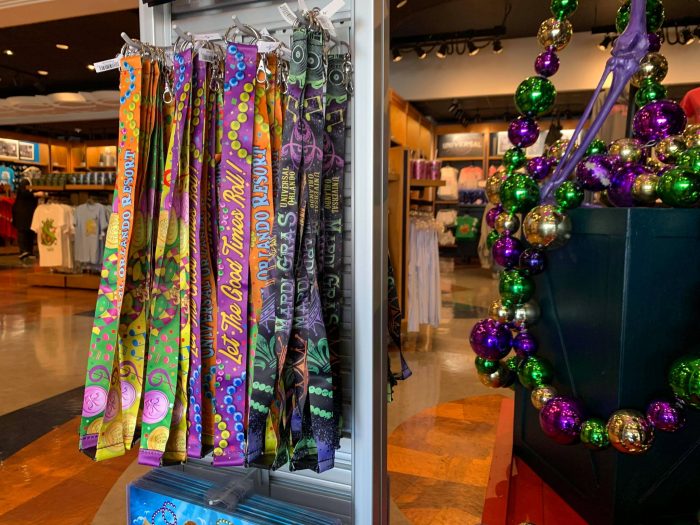 When I moved from New Hampshire to Florida, it took a little getting used to the fact that vehicles down here only had to have a license plate on the rear of the vehicle. I came from a state where you had to have license plates on both the front and the back, so at the time I had no idea why anyone would buy license plate merchandise. Now I get it (while also discovering some people like to collect license plates).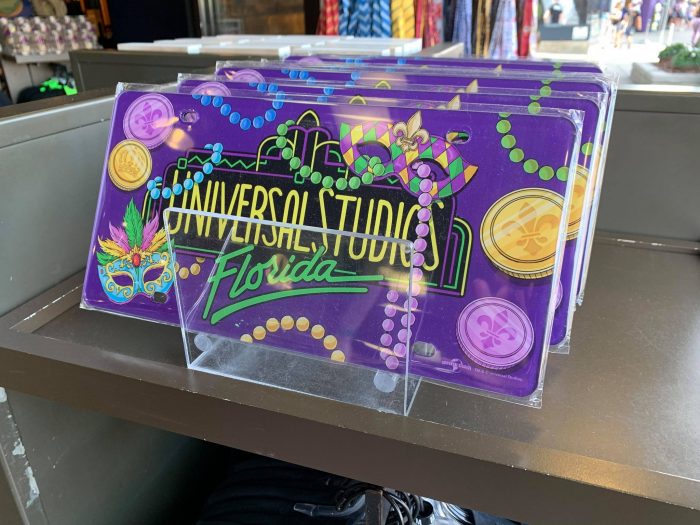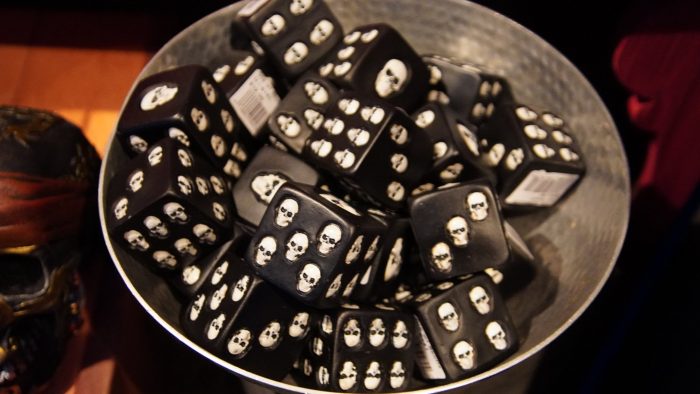 This year you could get customized metal wall signs and vinyl records.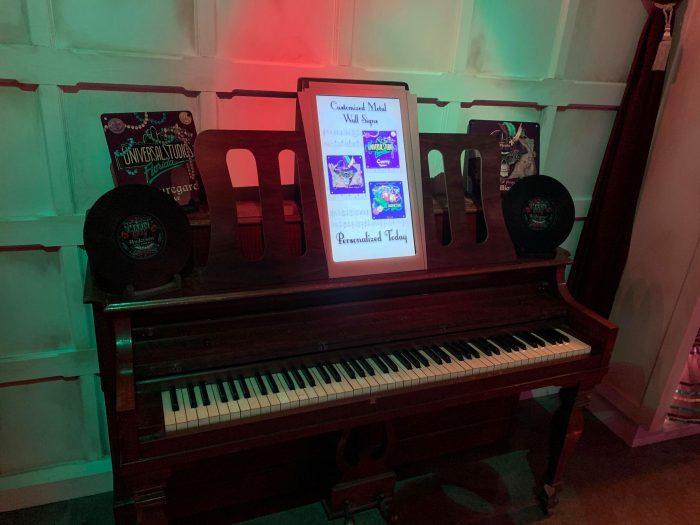 This wall shows the metal wall signs, vinyl records, and Mardi Gras themed phone cases.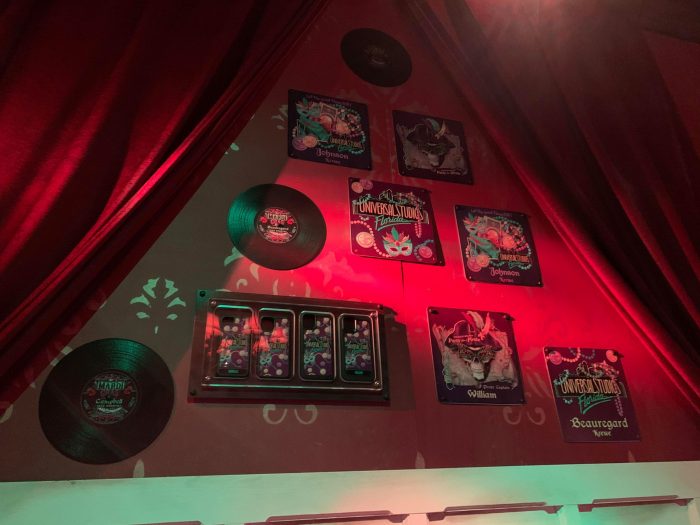 Here we have my type of merchandise. A gigantic chocolate coin.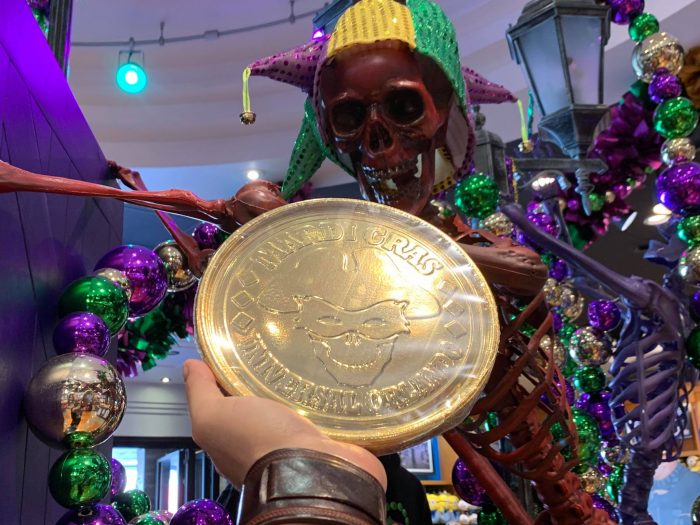 The detail and size on the plastic coin "case" is great, and solid enough that you can keep as a souvenir once you eat the chocolate inside.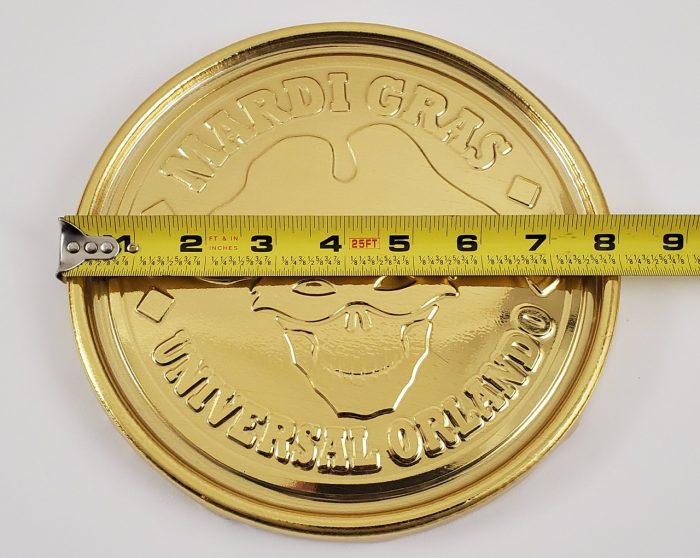 This is what we call the classic Michael Scott "Win-Win-Win" scenario.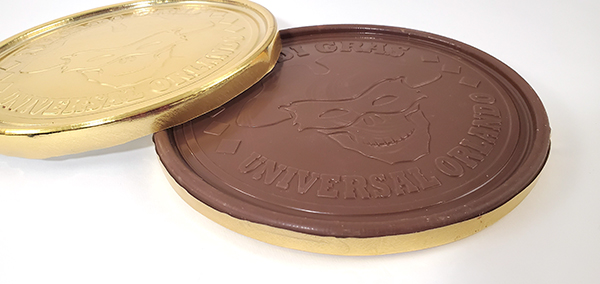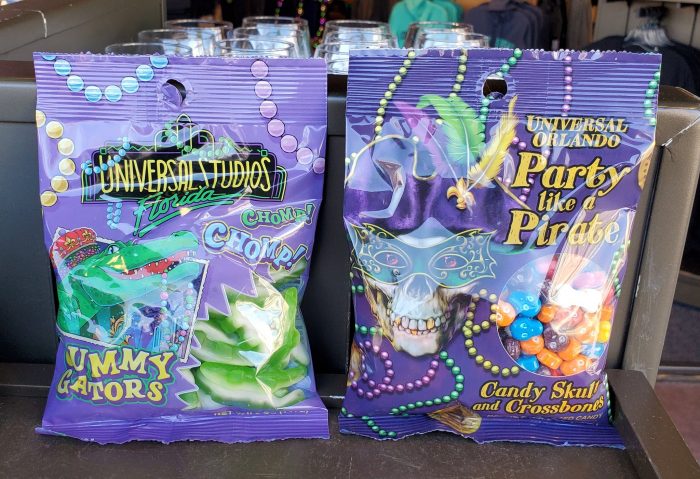 Anyone who has flown to or visited Florida has undoubtedly seen boxes of taffy and chocolate gators for sale at gift shops. For Mardi Gras, Universal has those very same nostalgia items with Universal branding.

# 4 – Krewe Crawl
The Krewe Crawl is a scavenger hunt that takes guests through 12 different Universal Studios Florida gift shops to check out scenes using a pirate skeleton crew as characters. Universal gift shops are starting to become an attraction themselves, so anything that encourages more people to explore them is great news to me. The maps are available for $7.95 at any of the participating stores, and completing the scavenger hunt earns a prize.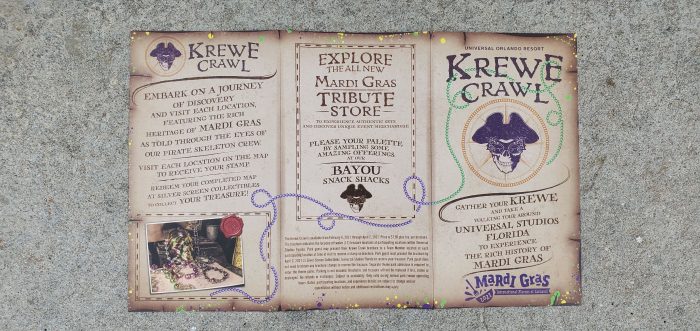 During the "taste" of HHN last fall, guests got to participate in the Scarecrow Stalk, for Christmas season they had the Holiday Tree Hunt, and for Mardi Gras we have the Krewe Crawl. Here's how they all work: similar to the popular scavenger hunts at EPCOT like Figment's Brush with the Masters held during Festival of the Arts or Spike's Pollen-Nation Exploration during Flower & Garden, guests purchase a Krewe Crawl map ($7.95). The map includes the locations of all the themed displays inside the park. At each location your map will get stamped by a Team Member.  There are a some fantastic displays that have been set up, and the good news is that Universal will give you the "Pirate Treasure" redemption prize even if you haven't received every stamp. This way you can collect the stamps at your leisure and not have to stress about "getting them all" before the park closes or your vacation ends.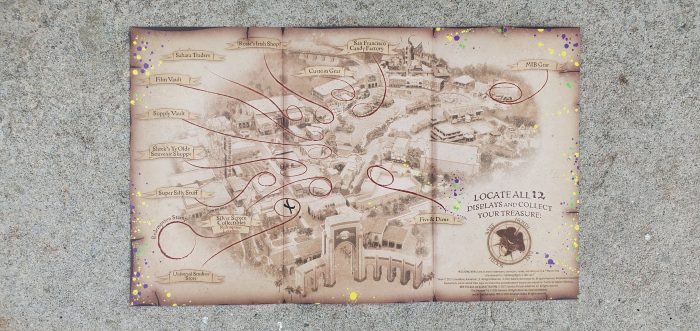 Some of the situations created for this scavenger hunt are incredible. In Despicable Me: Minion Mayhem's gift shop – Super Silly Stuff – a skeleton is painting their own self portrait.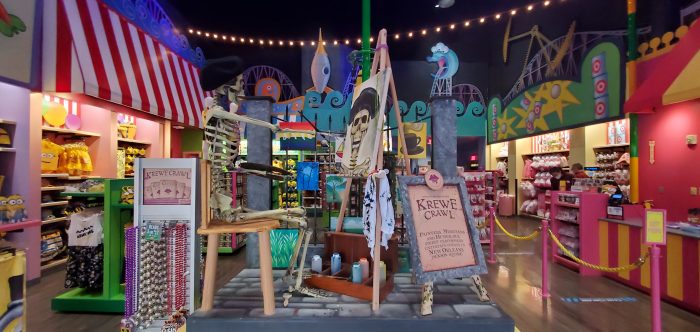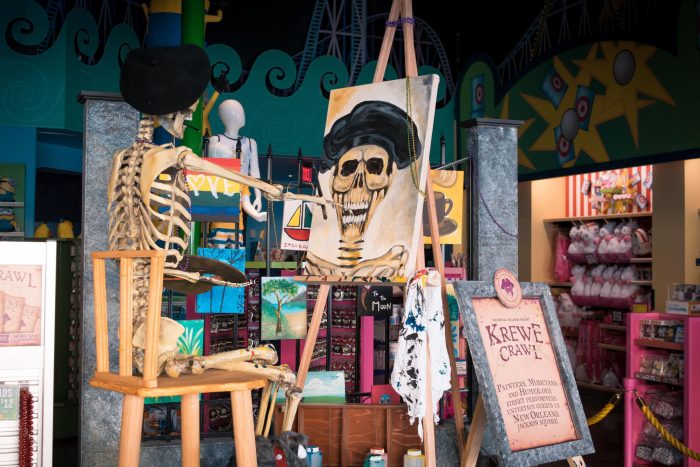 Lots of humor have been used in the displays.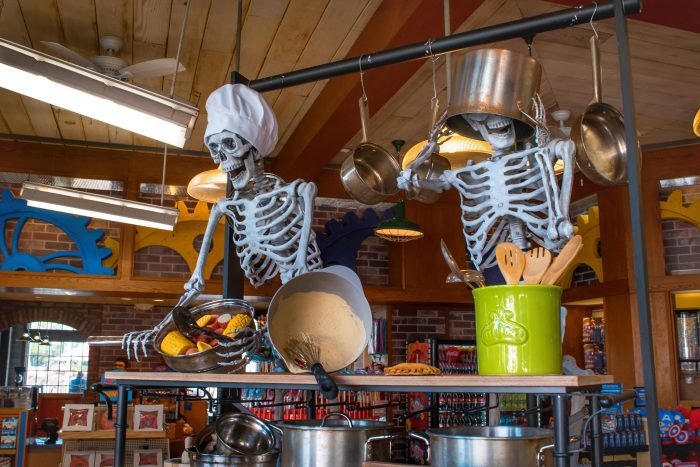 The Shrek attraction itself gets dragged all the time on social media, but there are a TON of great details on the show building and in Shrek's Ye Olde Souvenir Shoppe. For the Krewe Crawl display, our skeleton is wearing a Bubba Gump Shrimp Co hat.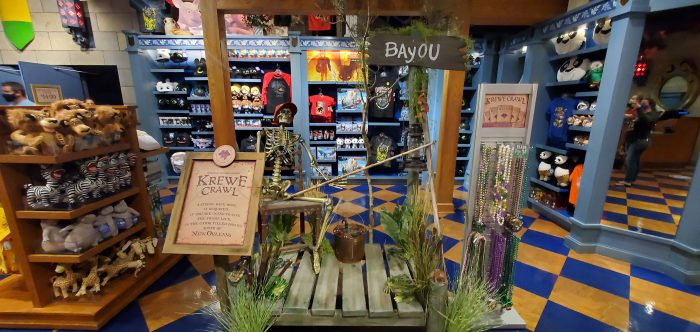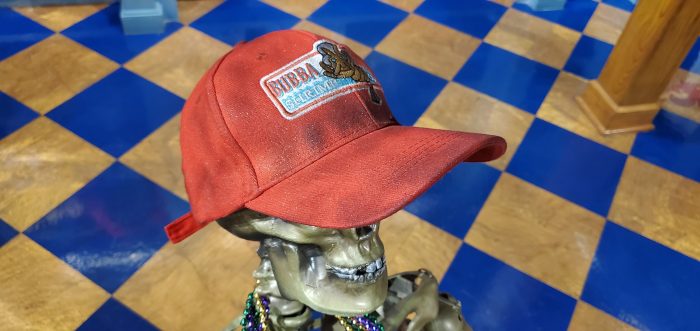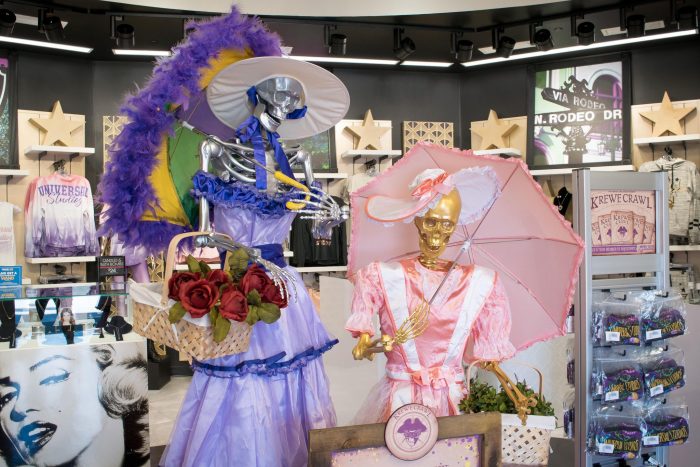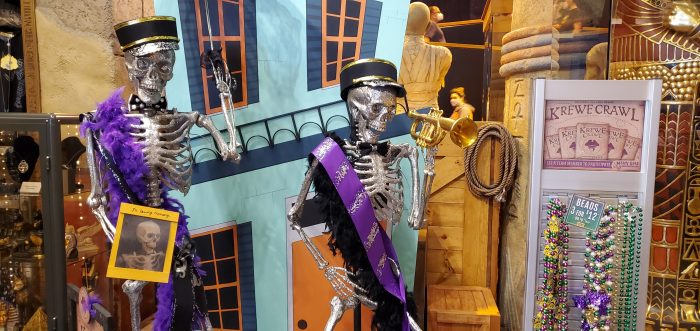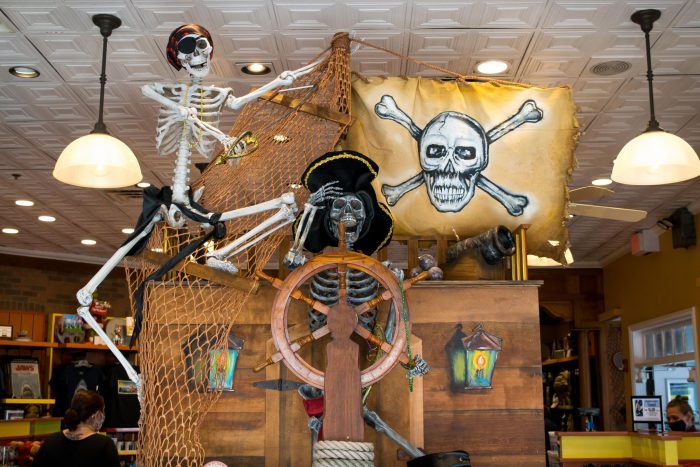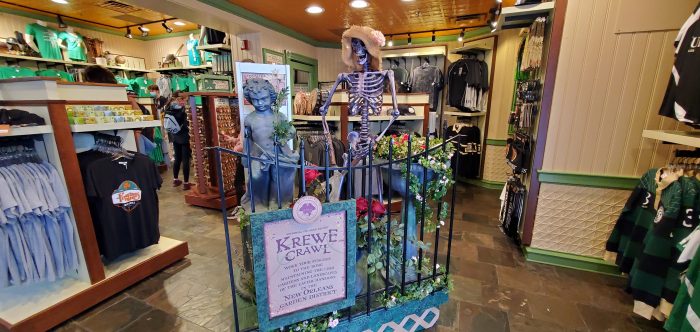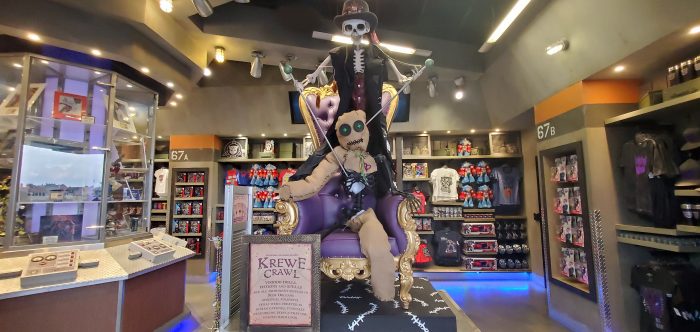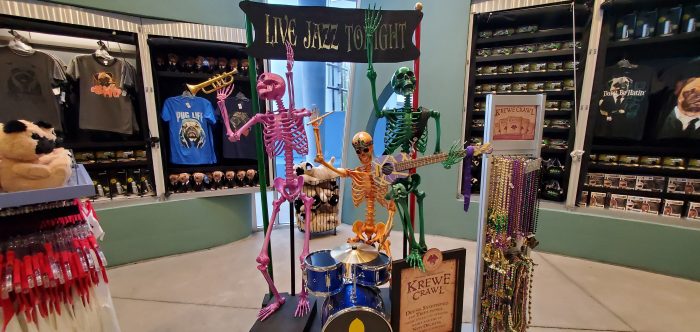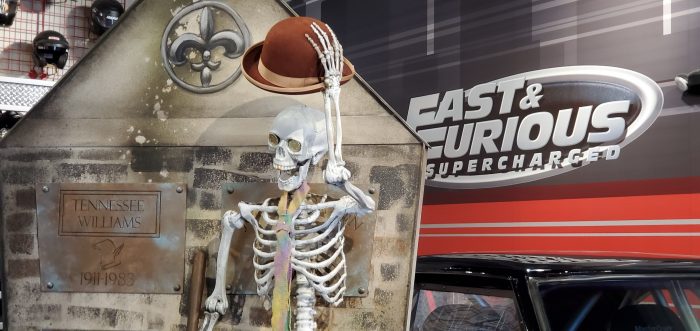 The treasure for completing the Krewe Crawl is a pair of special Mardi Gras beads.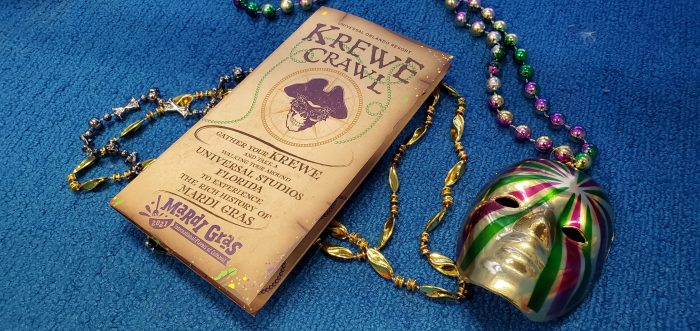 # 3 – Floats and Entertainment
One of the most popular parts of Universal's annual Mardi Gras celebration is the parade. However, because of the pandemic and social distancing concerns, a major change was made. Instead of crowds needing to gather and wait for one parade time, the parade floats and Team Member characters have been spread throughout the park. This allows you plenty of time (and more importantly, space) to not only see everything but to also get pictures.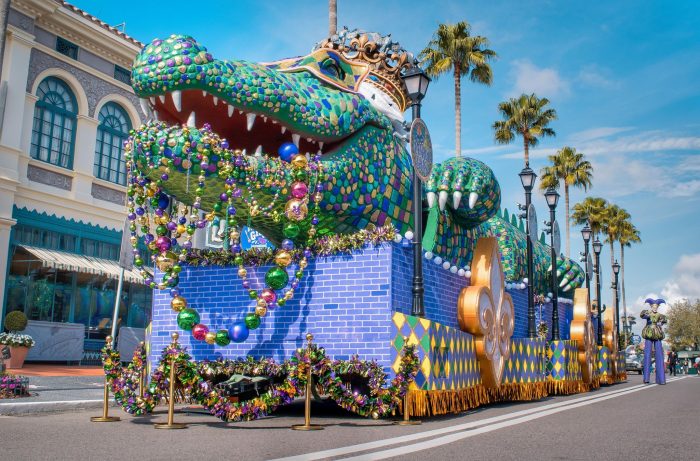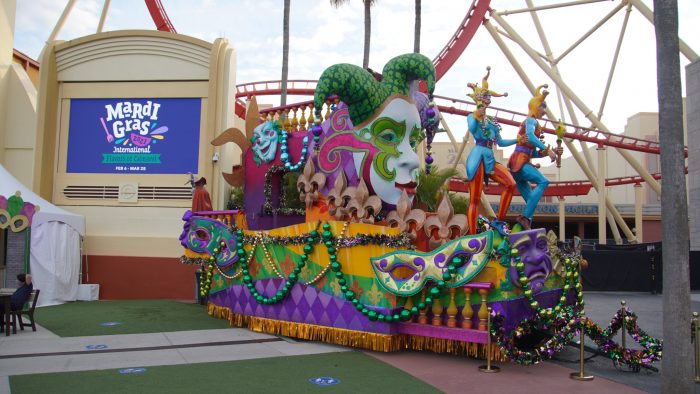 Each float has lighting elements that make them really pop once the sun goes down!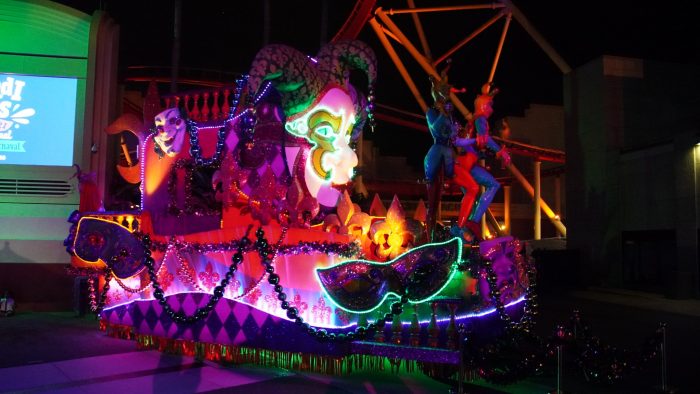 During the Christmas season, guests seemed to really enjoy being able to go through a soundstage to see the various floats that would have been used in the annual Macy's parade. I think the current Mardi Gras situation is satisfying as well because it gives you a much better opportunity to see the artistry in all the floats, have time to get all the pictures you want, and be able to interact with the Team Members.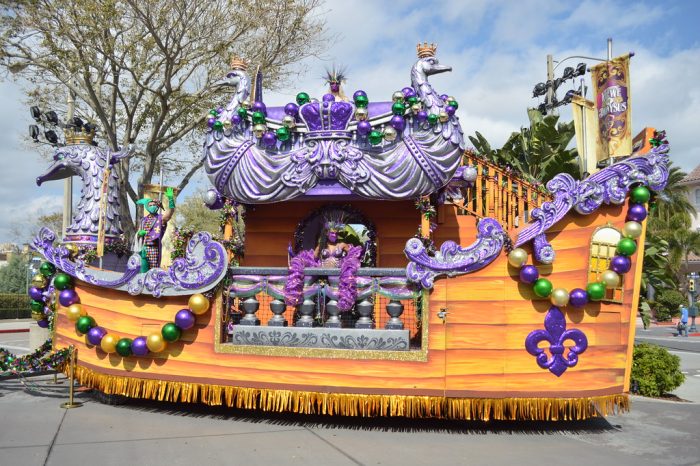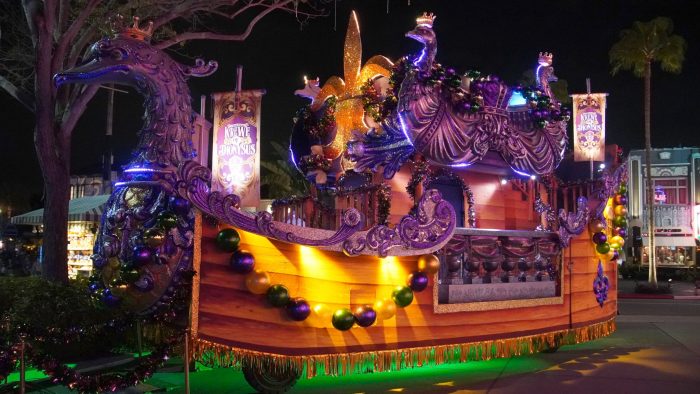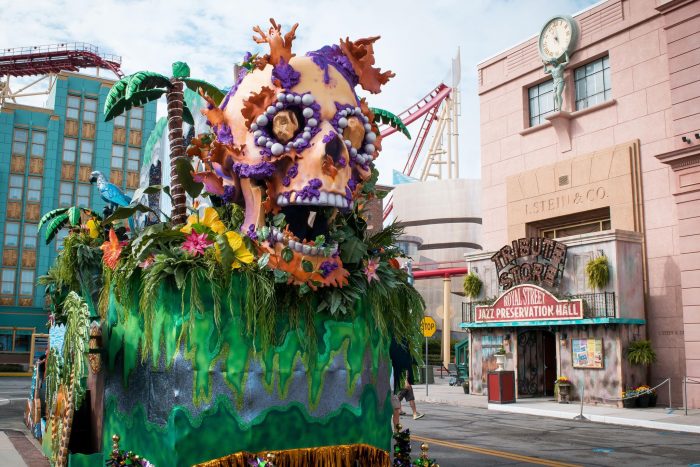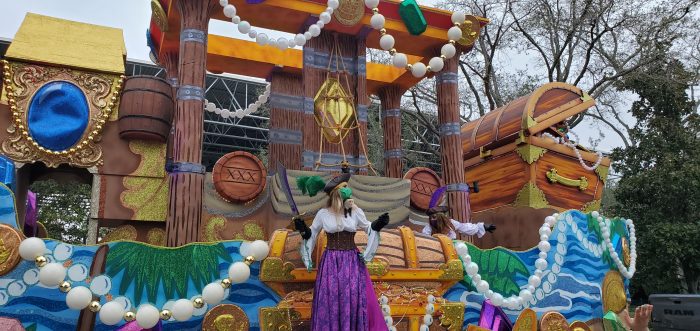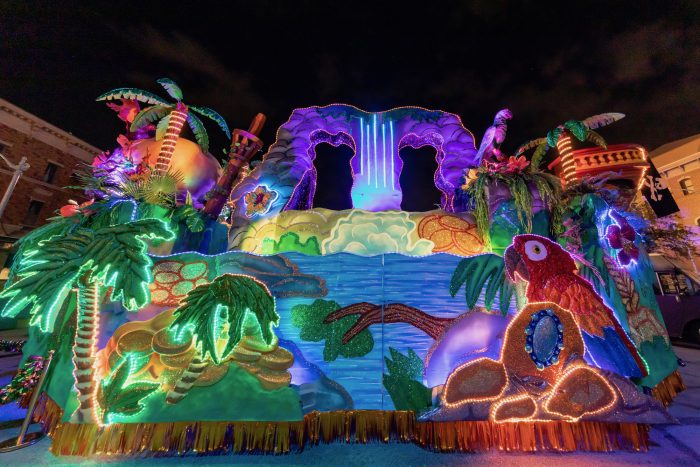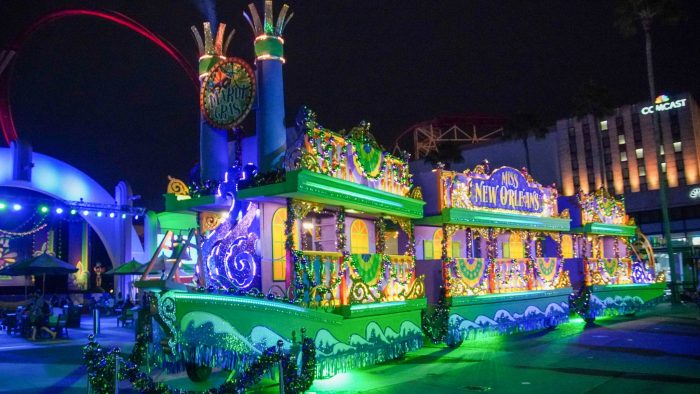 A staple of the Mardi Gras celebration is live music, and despite all the big concerts being called off this year, guests still get to hear bands play both on Miss New Orleans float and around the park.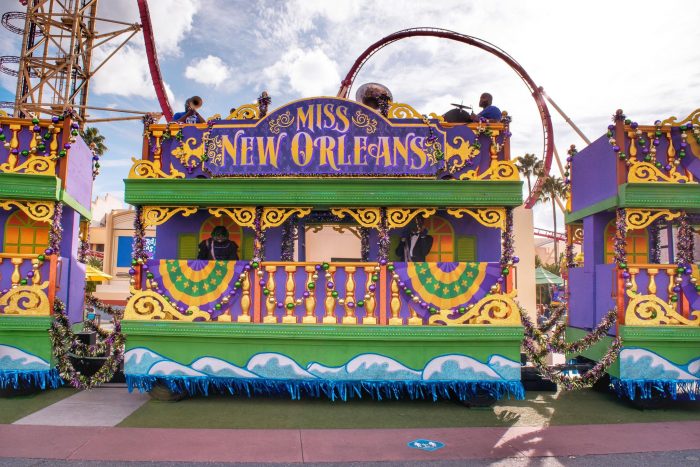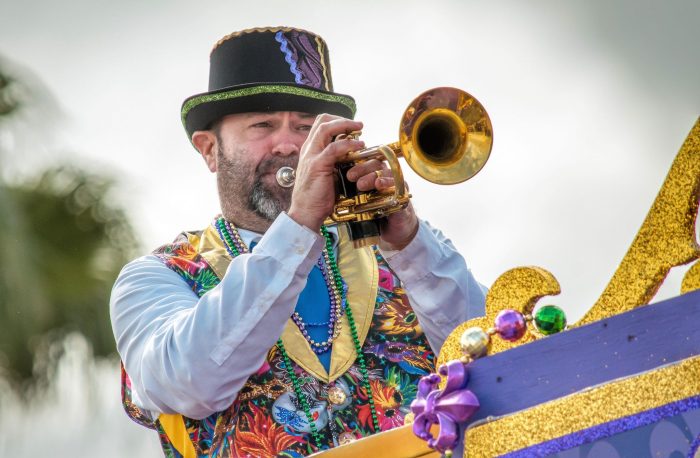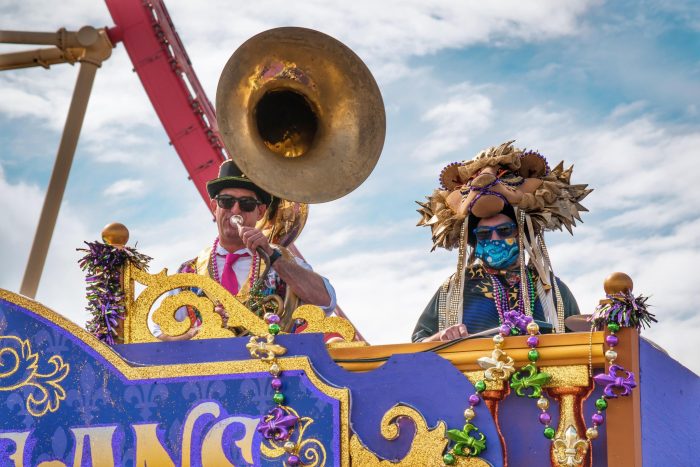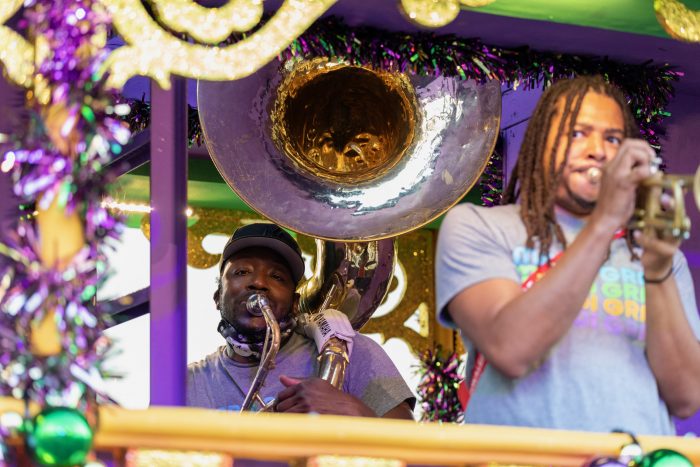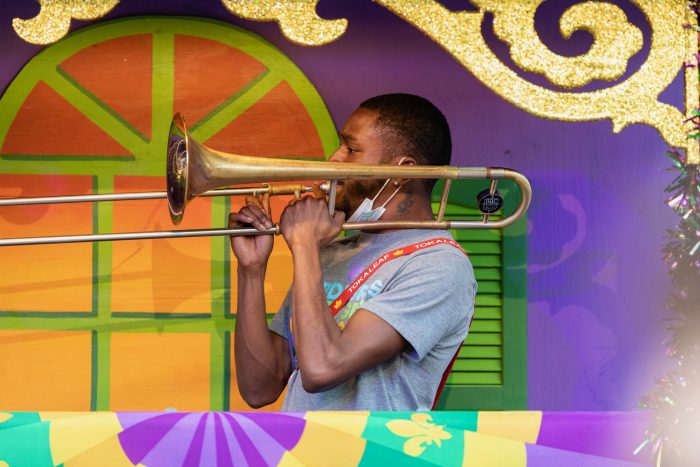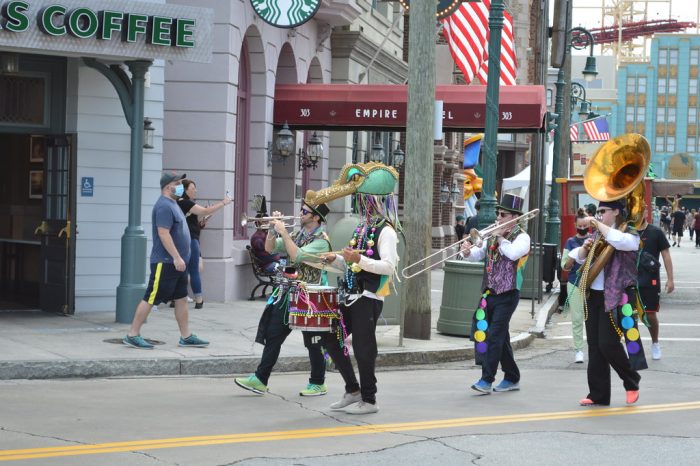 There are also a whole bunch of Team Members working as street entertainment and on the floats to throw BEADS~!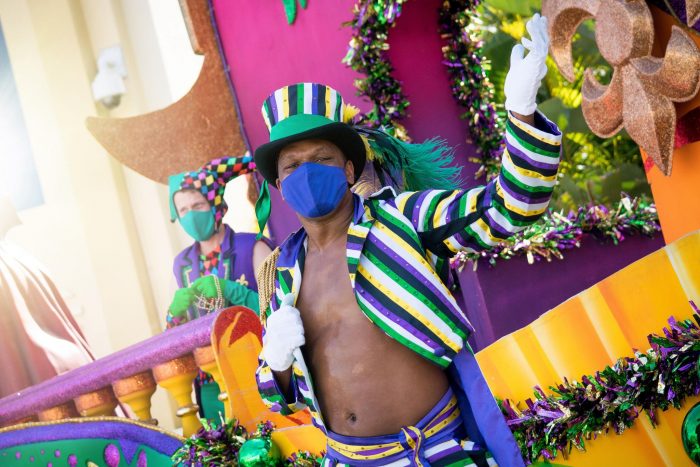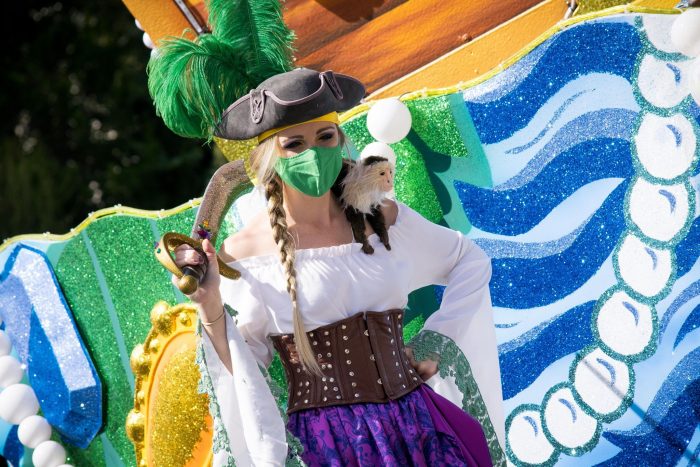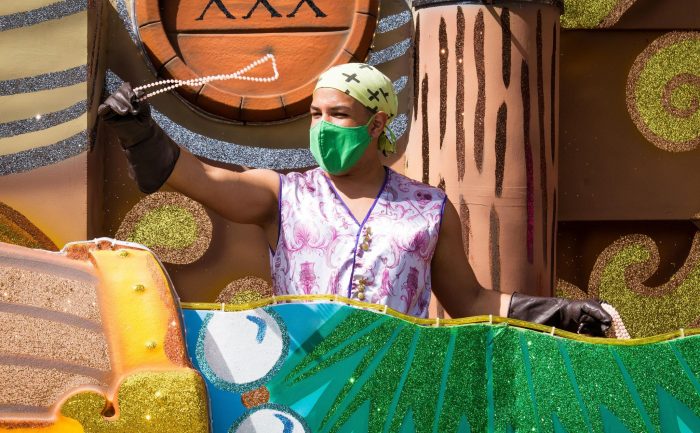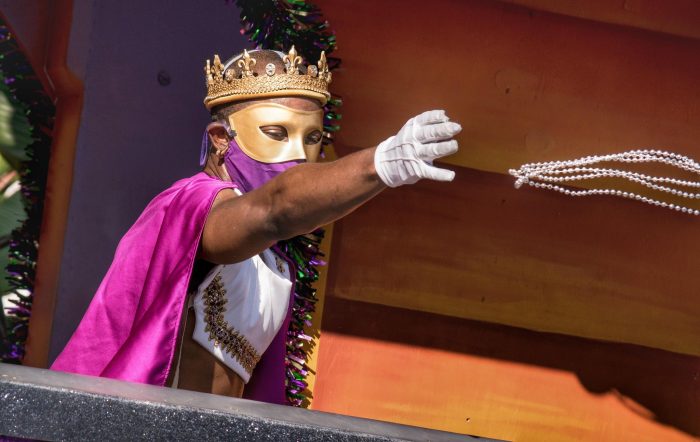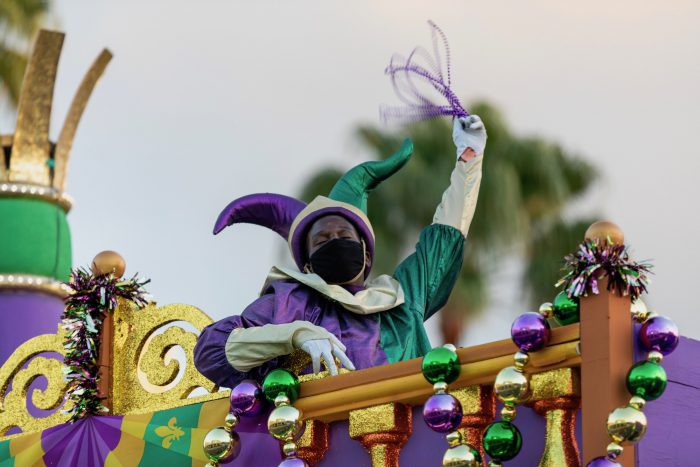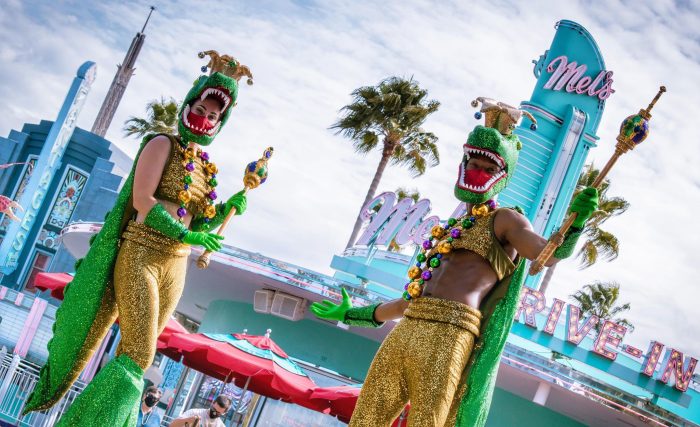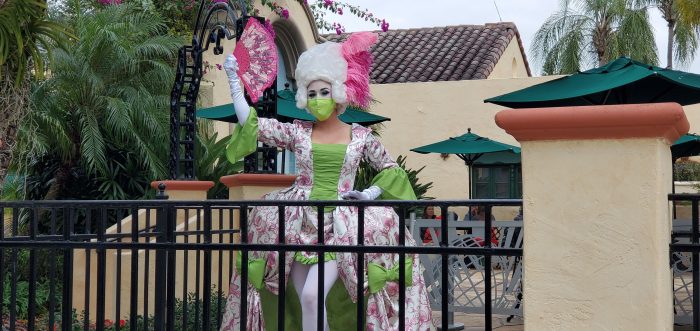 # 2 – Food, Drink, and the TASTING LANYARD
The food and drink component of Mardi Gras has been growing every year and this year became the best ever with booths being located around the park rather just in one area. The event is now becoming a better version of EPCOT's Food & Wine festival, with an emphasis on traditional Mardi Gras cajun food along with Carnaval-inspired dishes from the islands. This combination has great appeal to not just the diverse population in Orlando, but for all the locals who make day trips to the park from Florida and surrounding areas.
Pro Tip: get the best value in all of Florida with the Mardi Gras Tasting Lanyard. For $64.95 you get the opportunity to try 15 food and drink options throughout the park, bringing the price down to under $4.50 per item. The lanyard does not expire, which means you can use any unused portions next year! The tasting lanyard deal is almost too good to be true.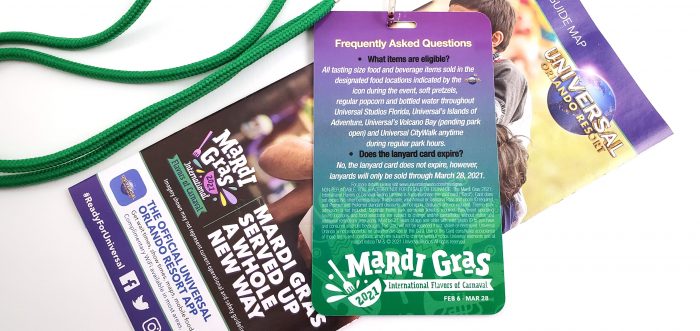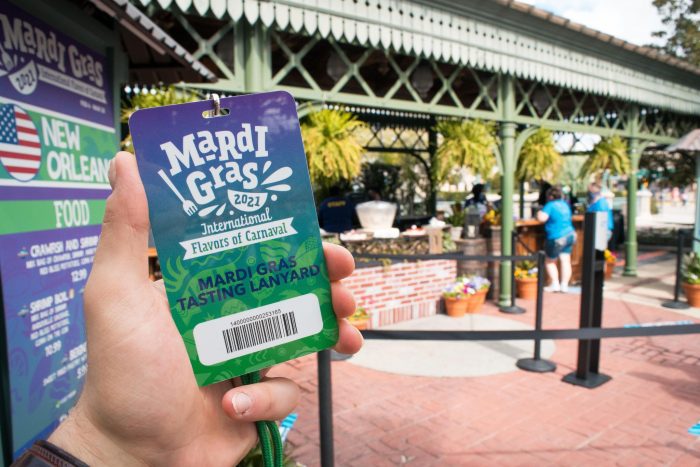 When looking at the various menu boards, any item with a Universal Globe icon to the left of it can be "bought" by the tasting lanyard.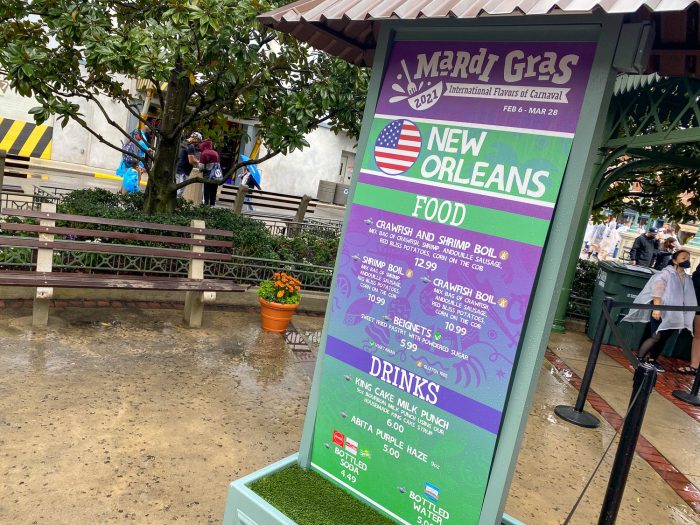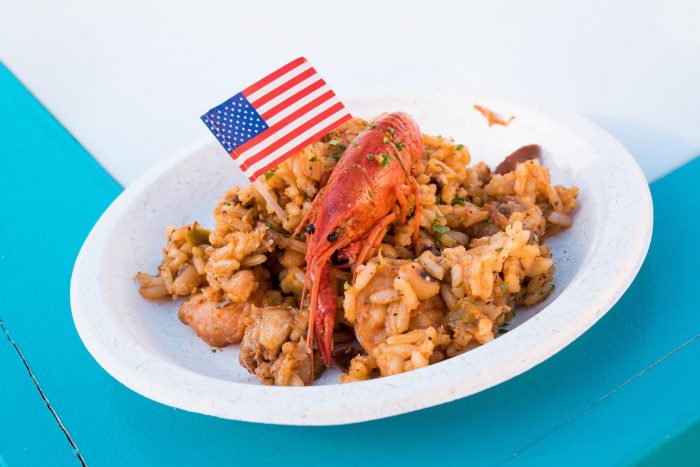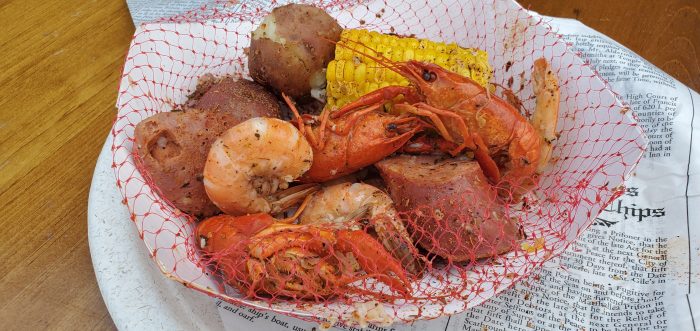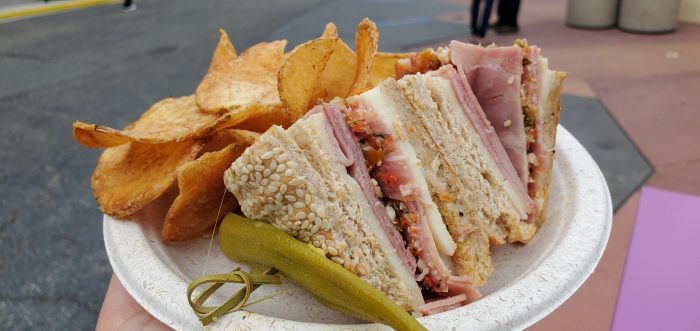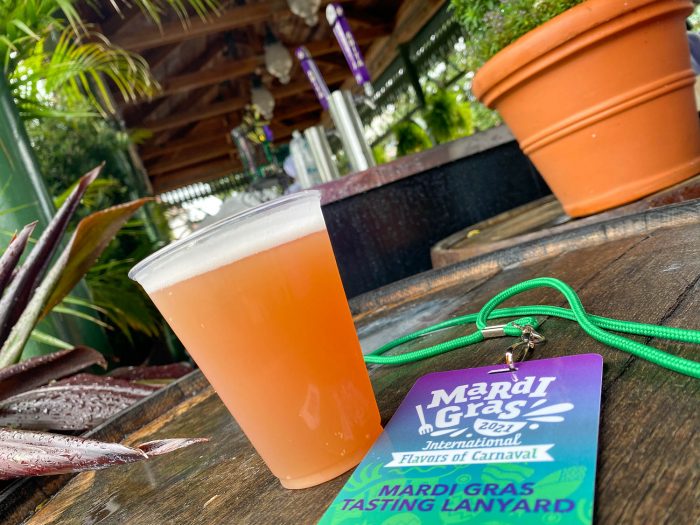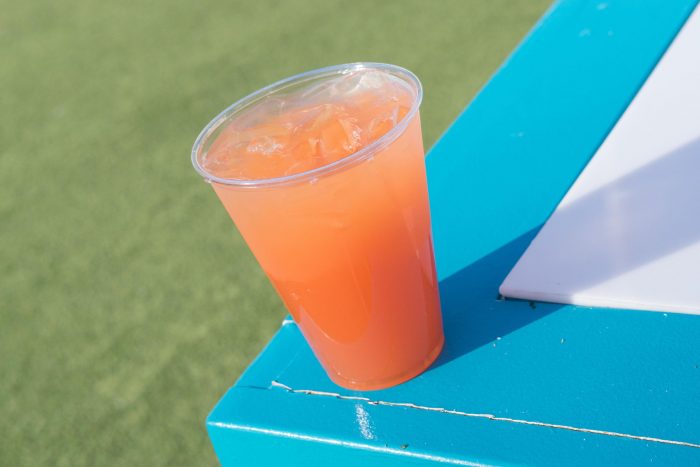 At various stations, you may find some items that are included with the Tasting Lanyard, and some that are not. For example, let's check out the Bloody Marys stand.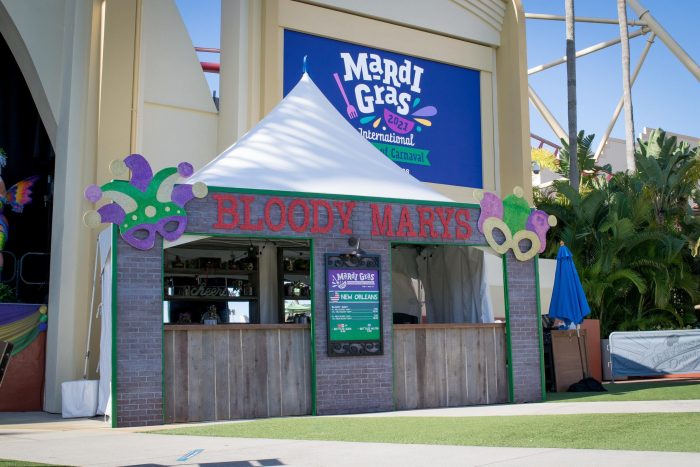 Here is the Bloody Mary that you can get with the Tasting Lanyard. Not bad, right?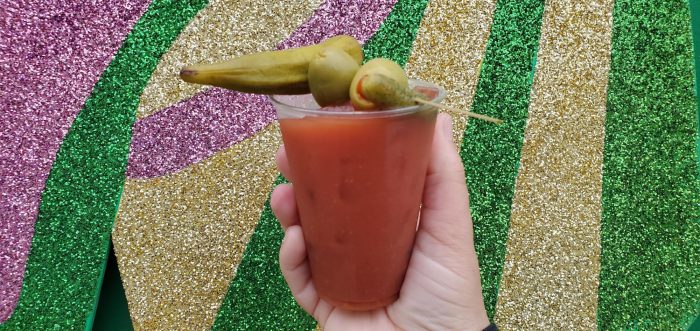 You can also purchase a more premium version that is almost a meal and a drink!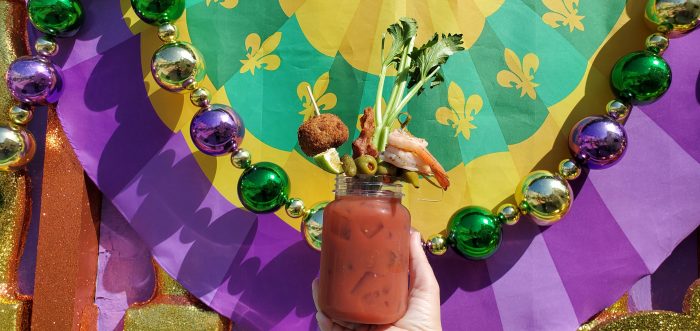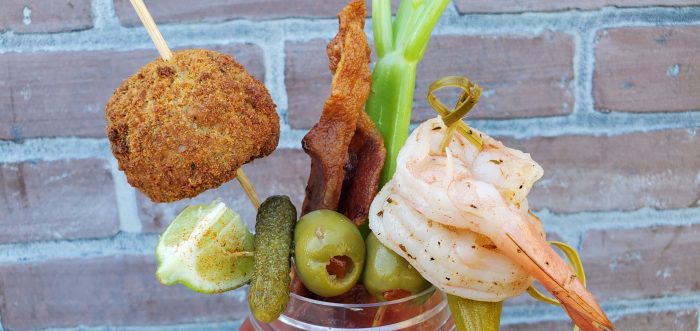 Let's take a look at the other Mardi Gras booths.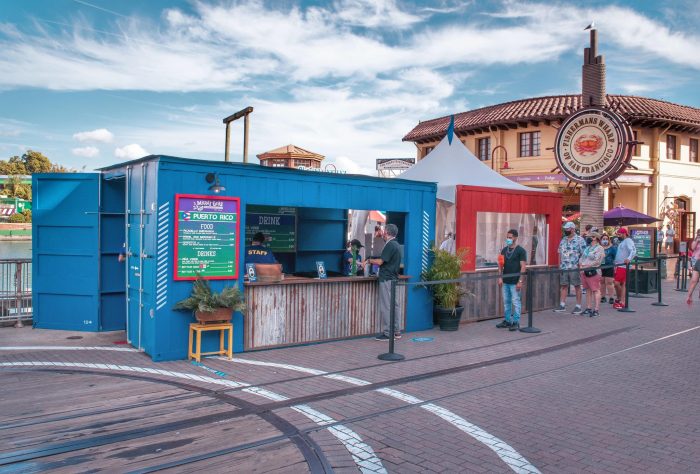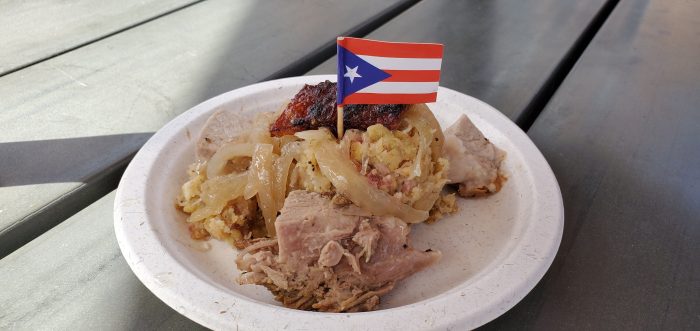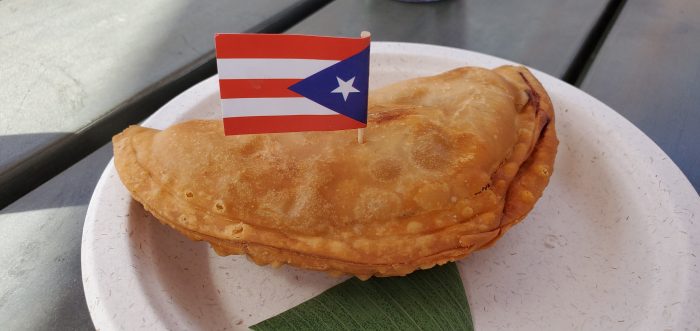 Note how many items can be used with the Tasting Lanyard. This isn't some "bait and switch" where only a limited selection of food and drink can be bought with the house coming out ahead. Nay Nay. For once the guests are the big winners here.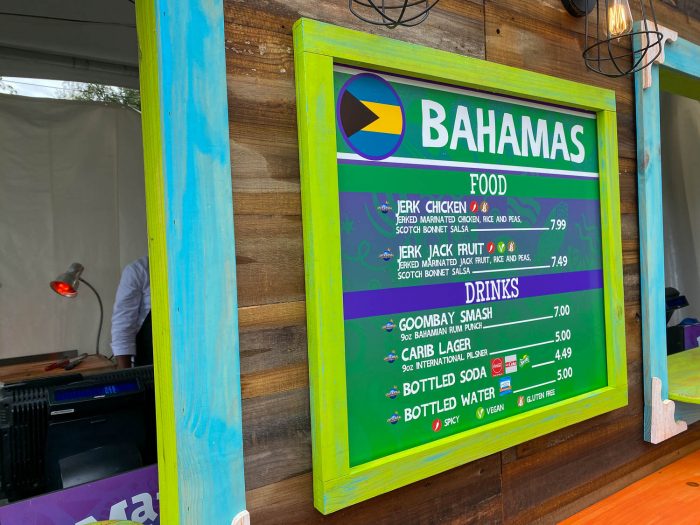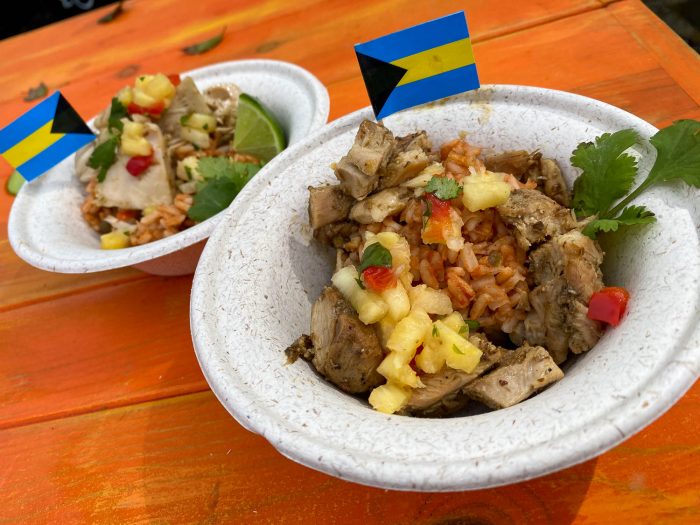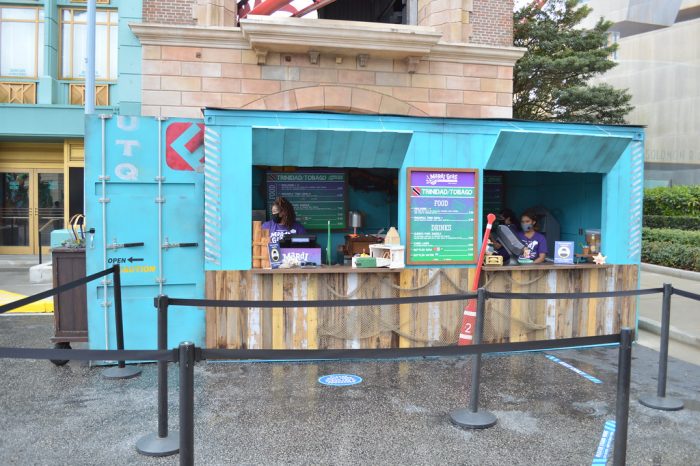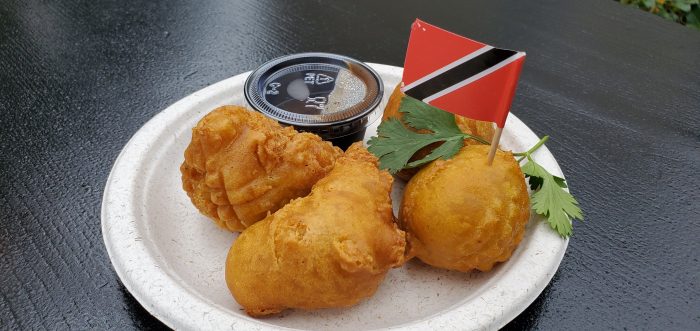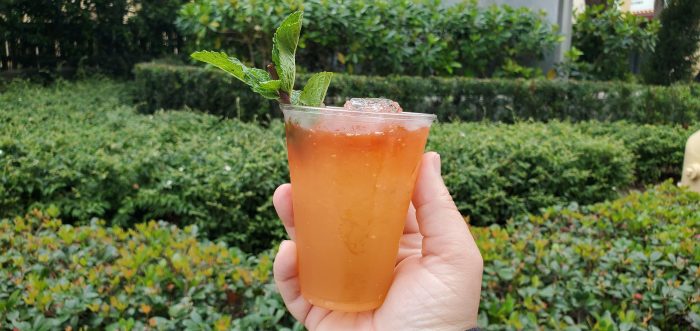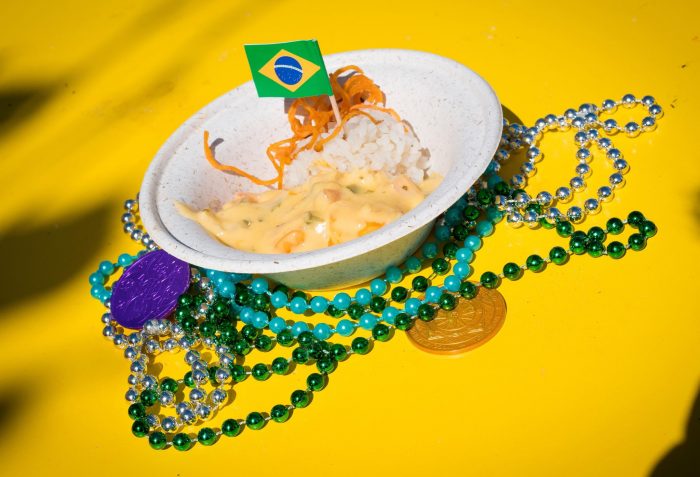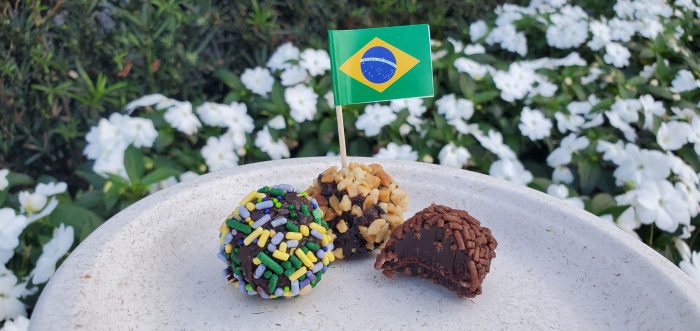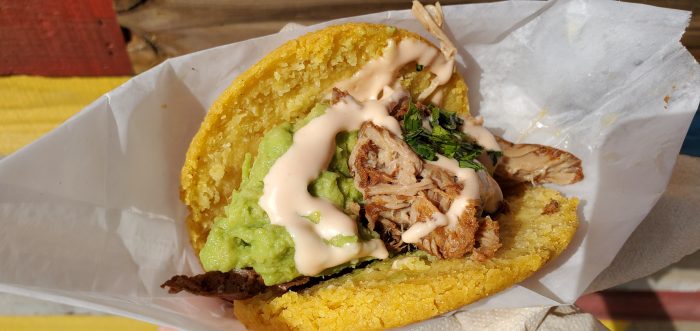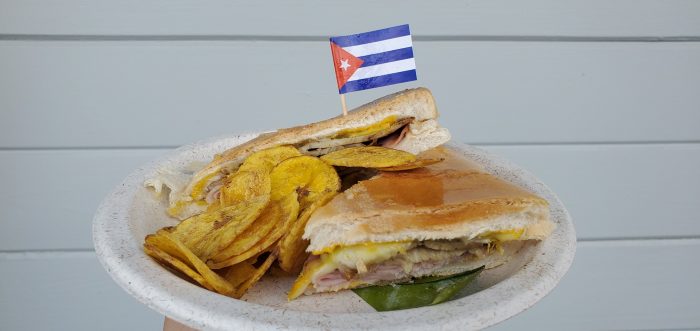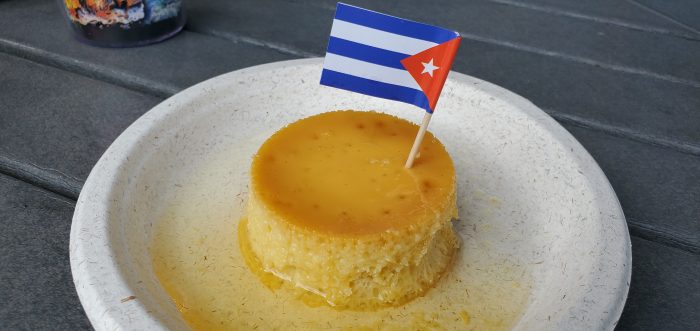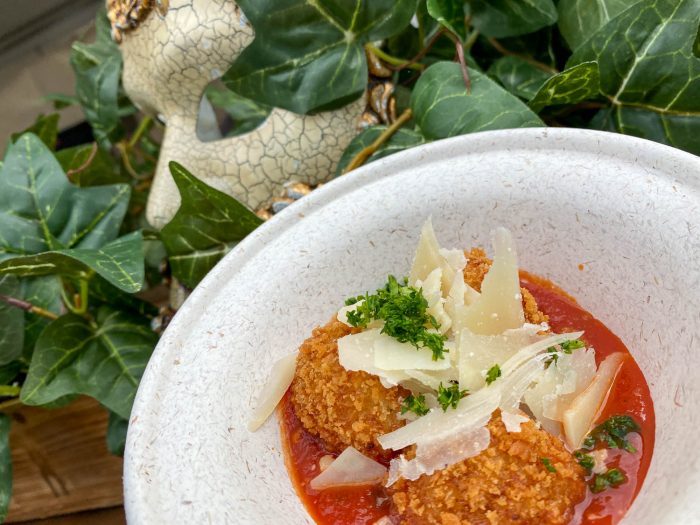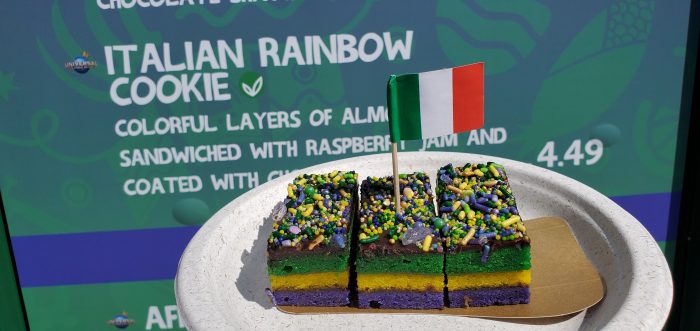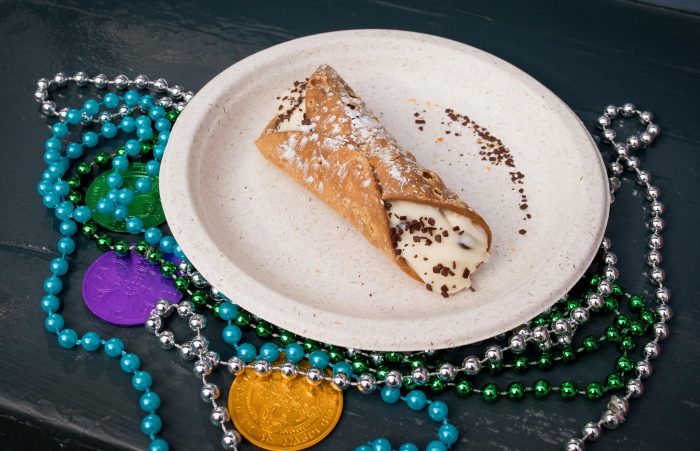 The French inspired crepe is purchased at the Central Park Crepes kiosk.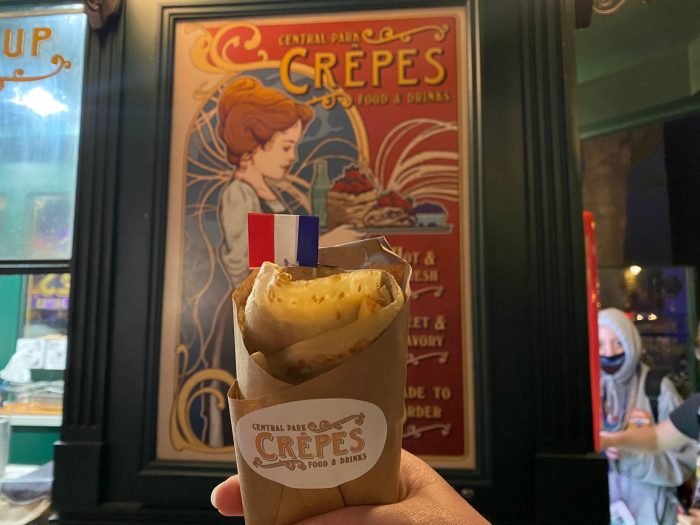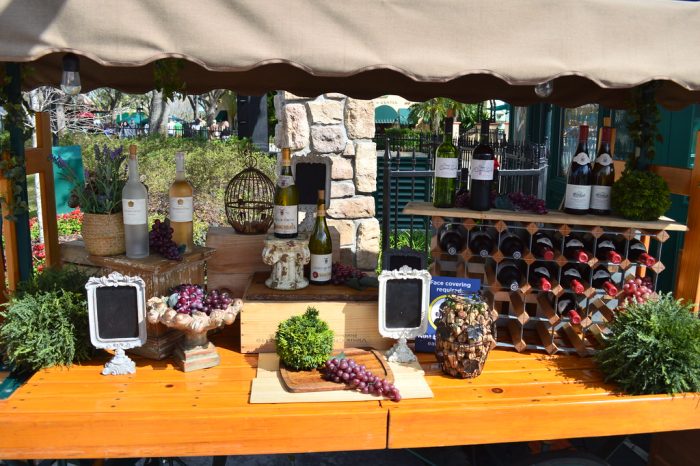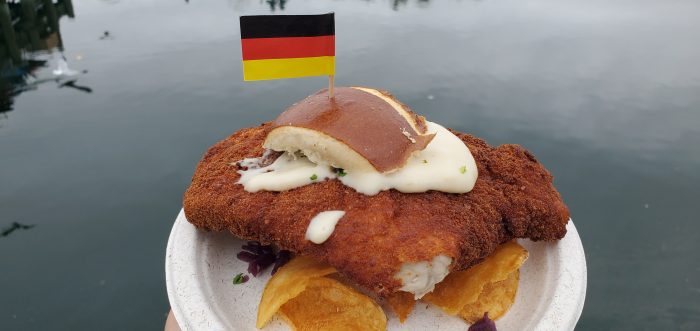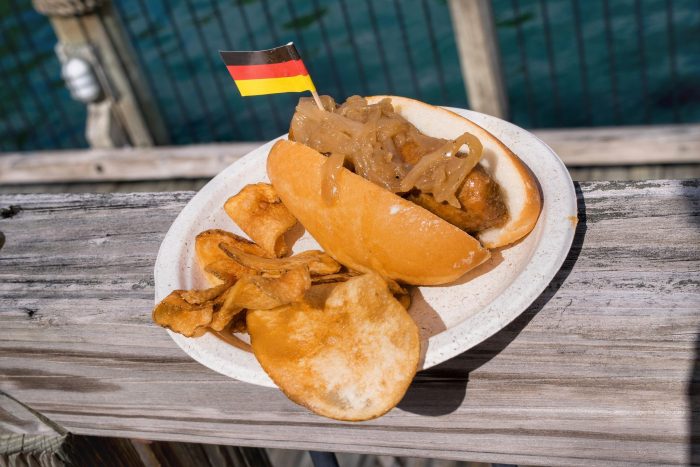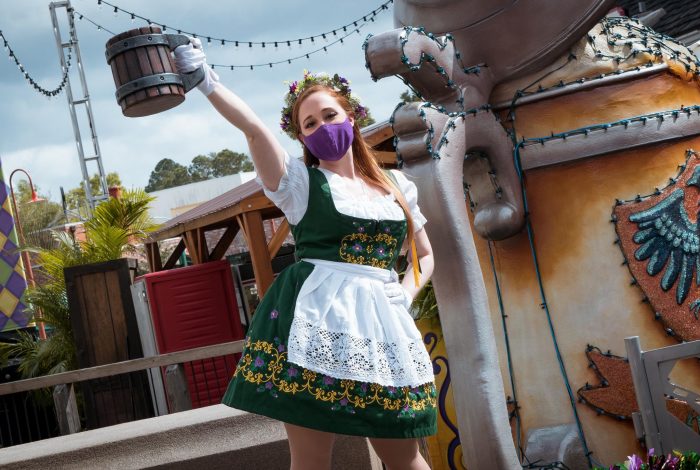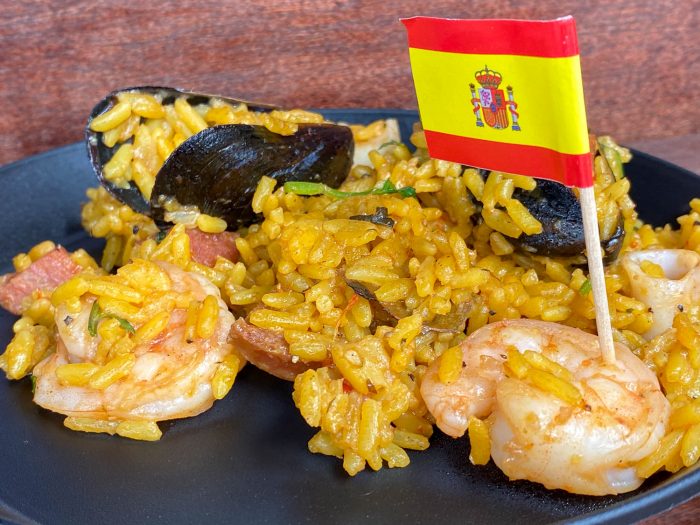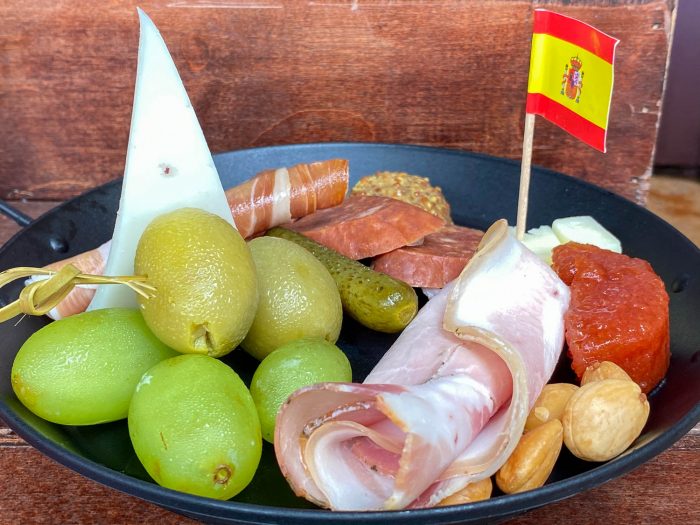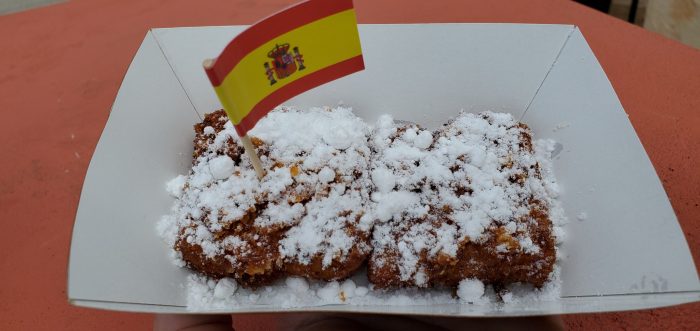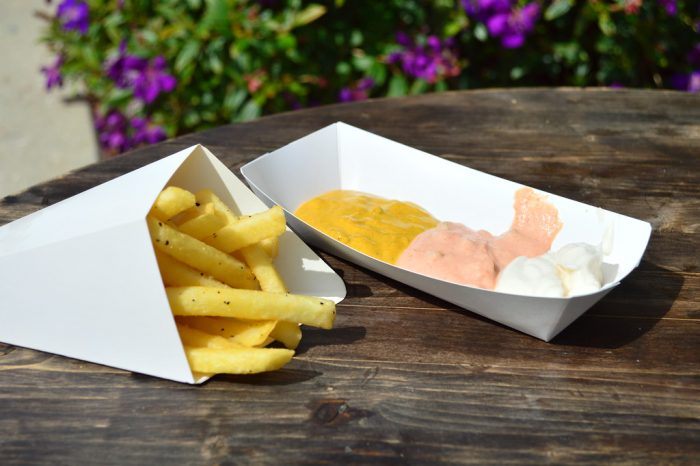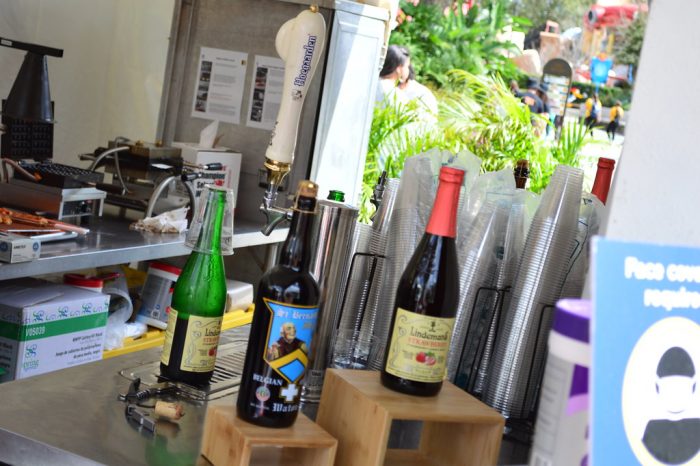 The Canada booth has taken over Kid Zone Pizza Company, and this is one place I could spend all my Tasting Lanyard credits at.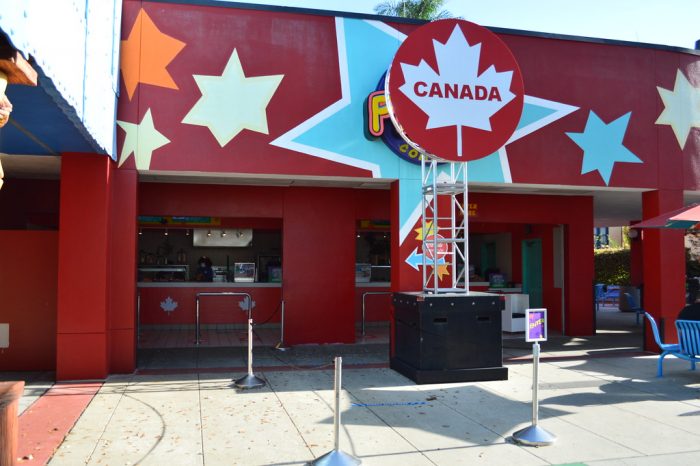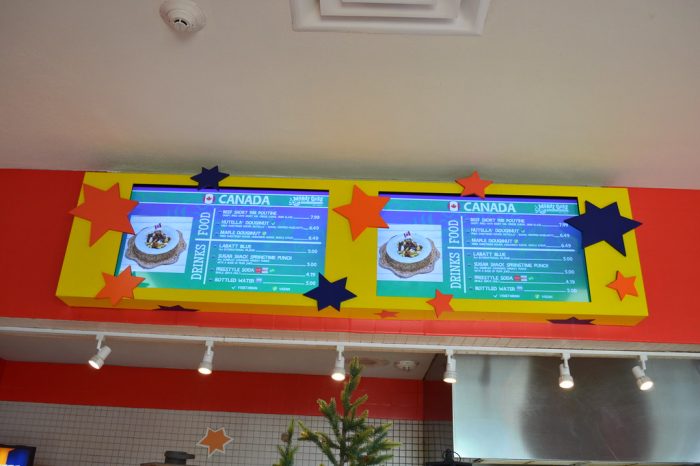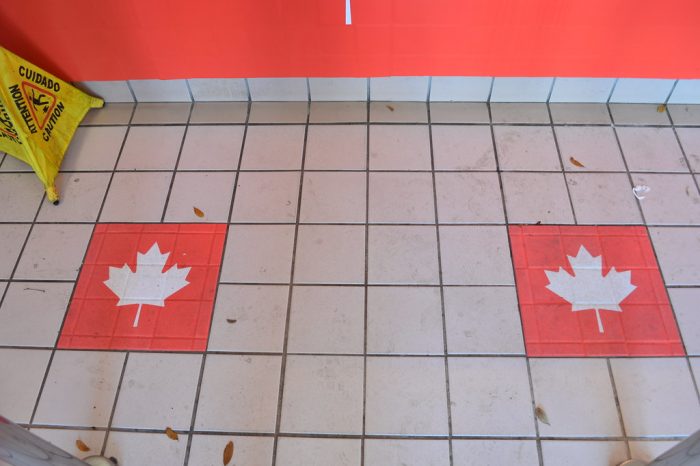 The Canadian doughnut should look familiar to those that fondly remember Beaver Tails in EPCOT. If anyone wants to start a petition to make these a permanent addition to Universal or Disney, I'll be the first to sign.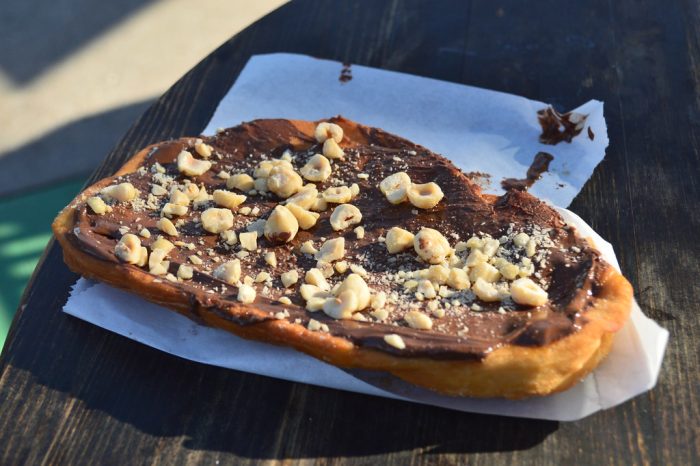 # 1 – Mardi Gras Tribute Store
For several years running at Halloween Horror Nights, Universal created a Tribute Store that gave guests a true shopping "experience." Last year, a Tribute Store was created for the first time for Mardi Gras. It was elaborately themed to the creepy and macabre side of N'awlins. This year the Mardi Gras Tribute Store is back and it is somehow even better. The store facade and entrance  is themed to a jazz parlor straight out of the 1920s, but the further you go into the store, the more "story" you see involving a pirate theme. This includes a nautical cemetery where sea captains were buried and a firefly-lit swamp, home of famed pirate Jean Lafitte's long-lost ship "The Pride." Of course, this is a store after all, so inside you'll also find a bunch of Mardi Gras themed merchandise and snacks!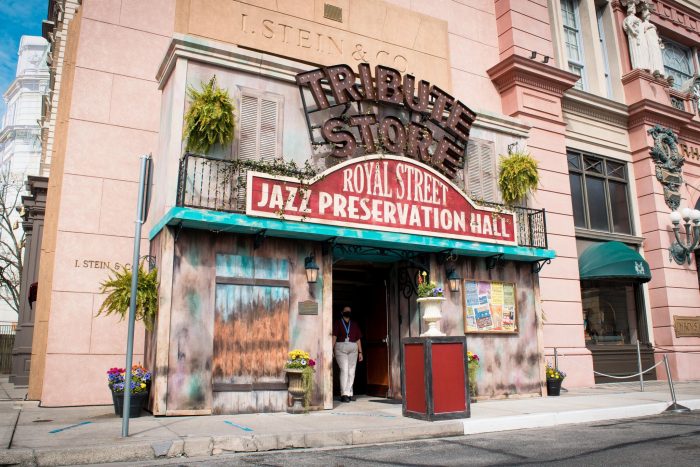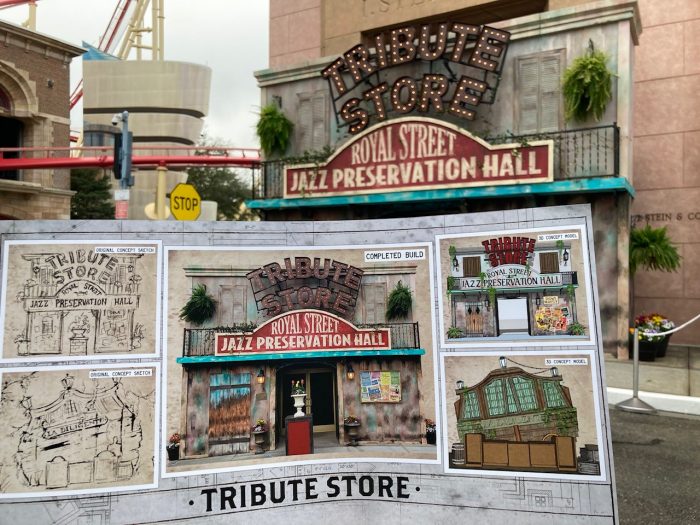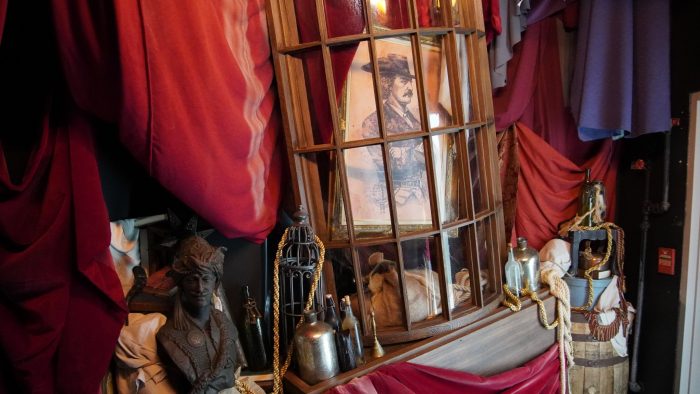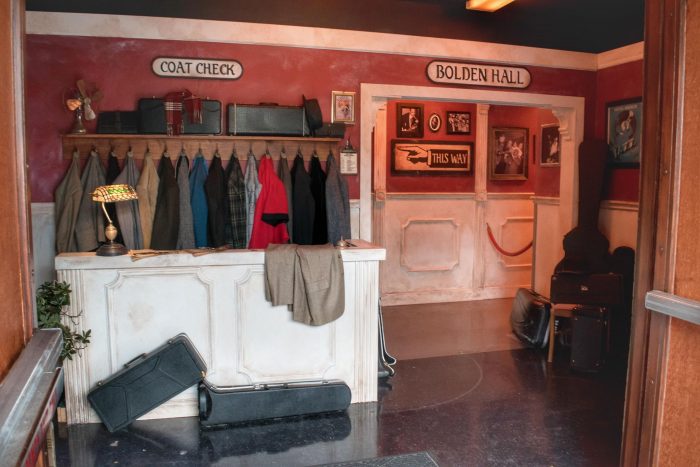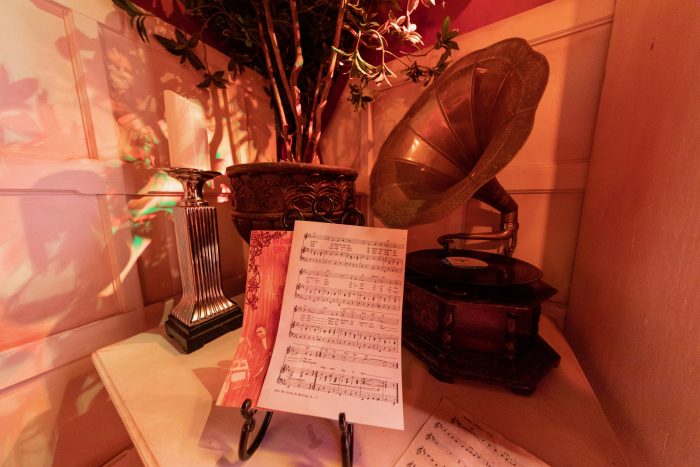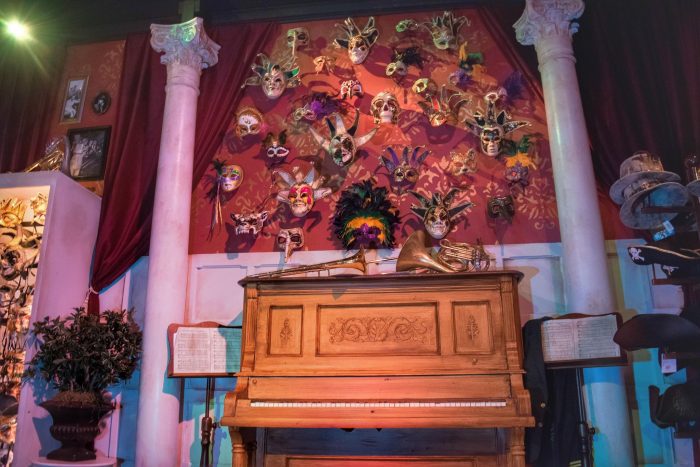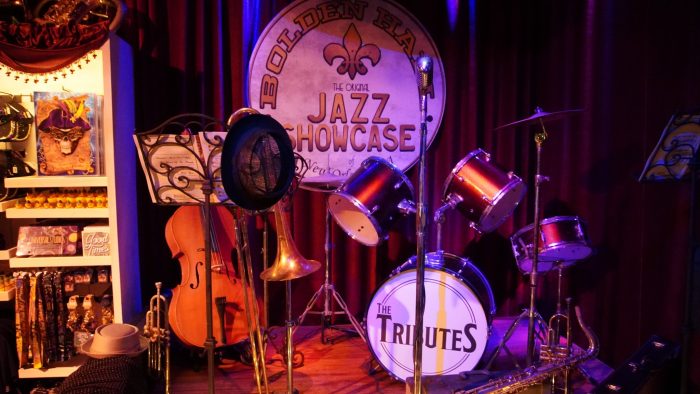 The nautical cemetery seems to have shout-out to the guest favorite "bead tree" of Universal Orlando.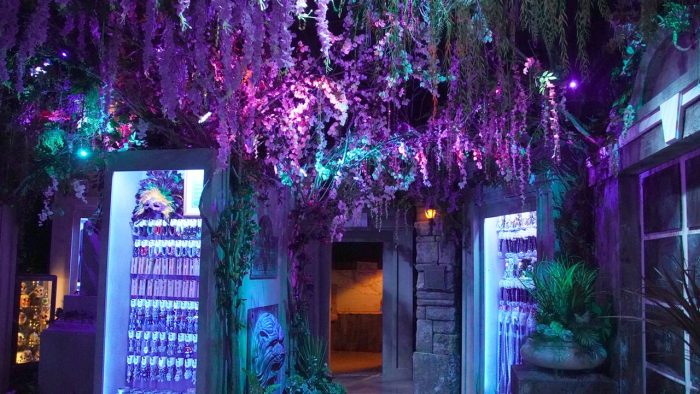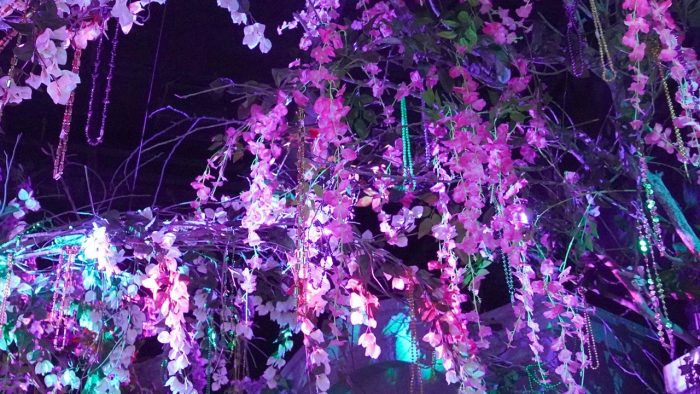 This crypt design features some intersting references.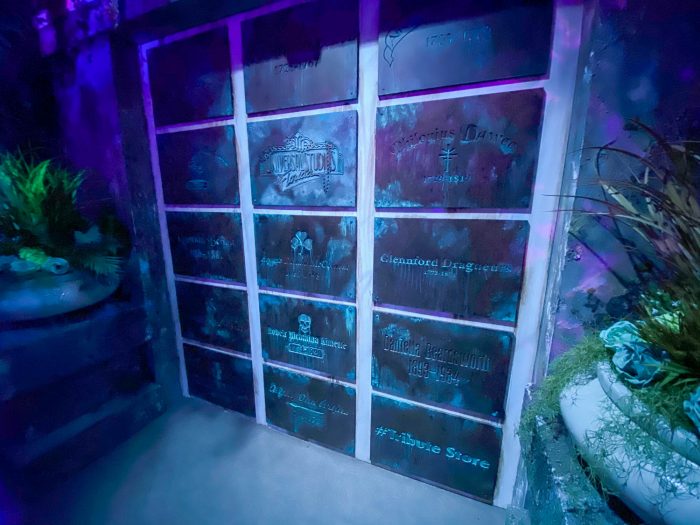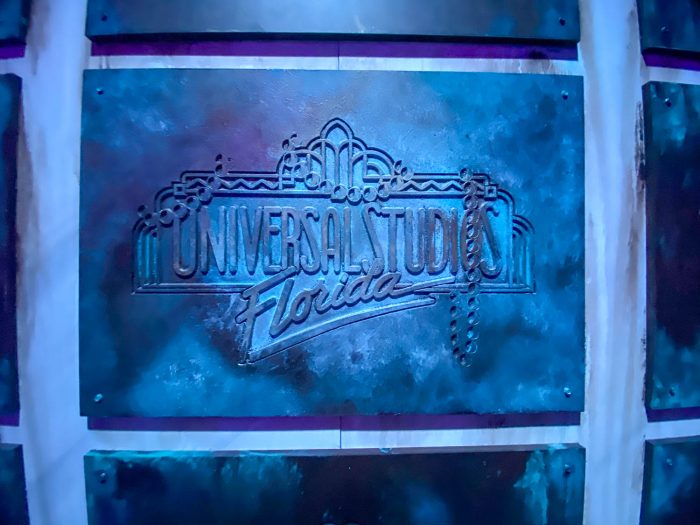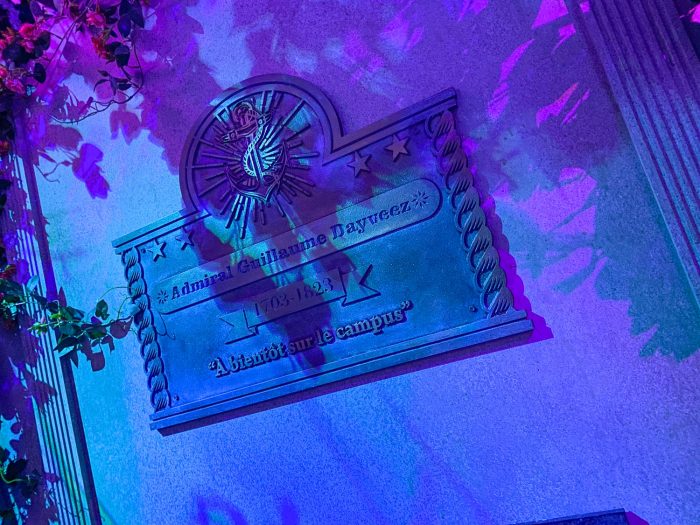 Much to my heart's joy, this year's Mardi Gras Tribute Store followed HHN's footsteps with two different "mold-a-matic" machines.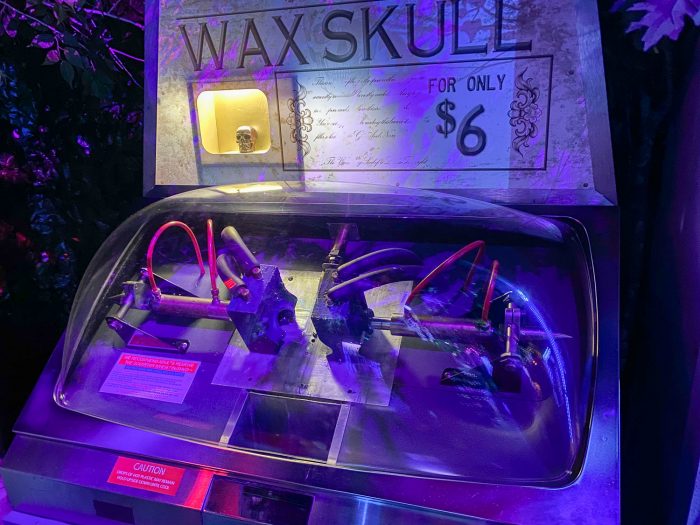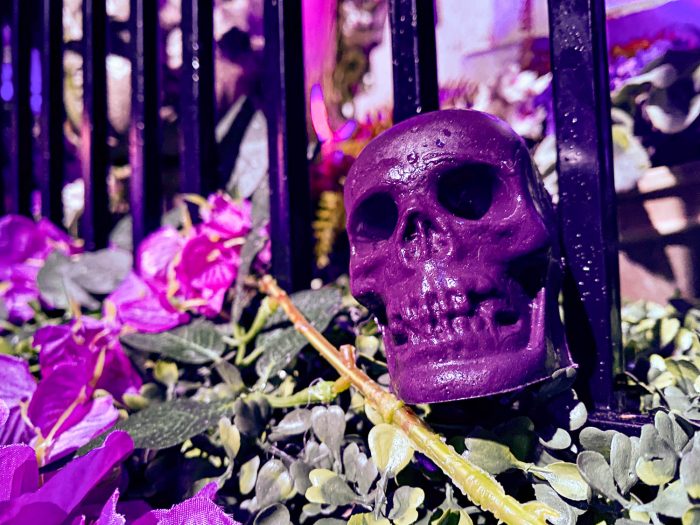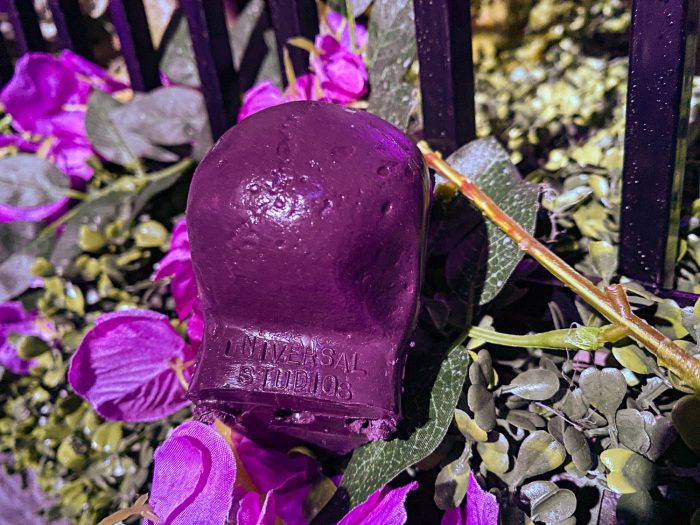 The Tribute Store hallways have a lot of great details for a insanely in-depth pirate story going on.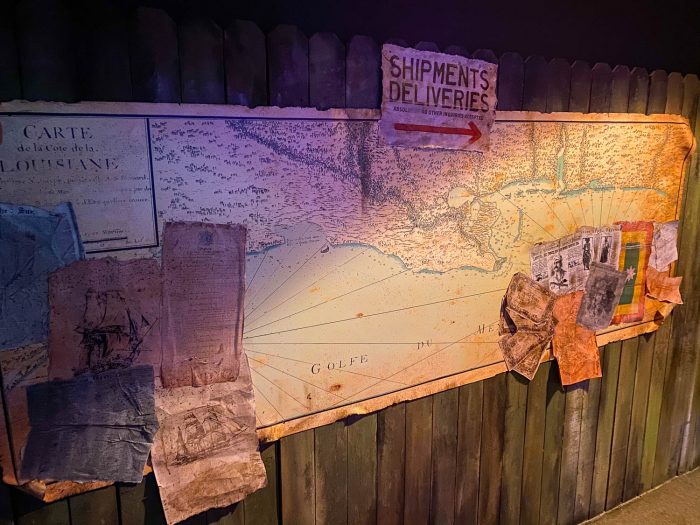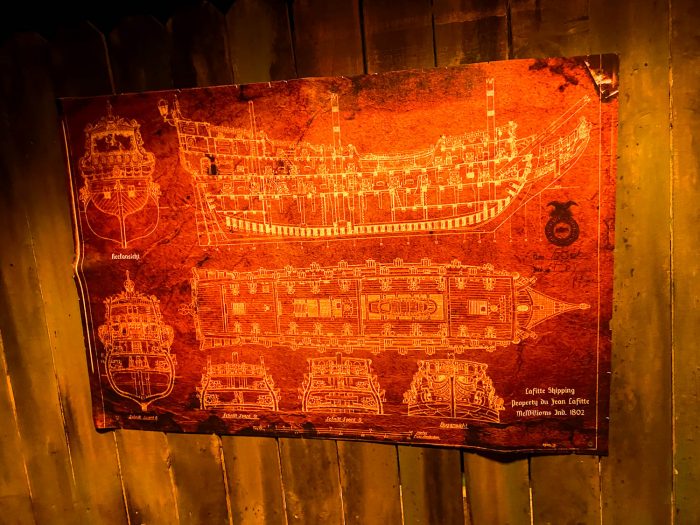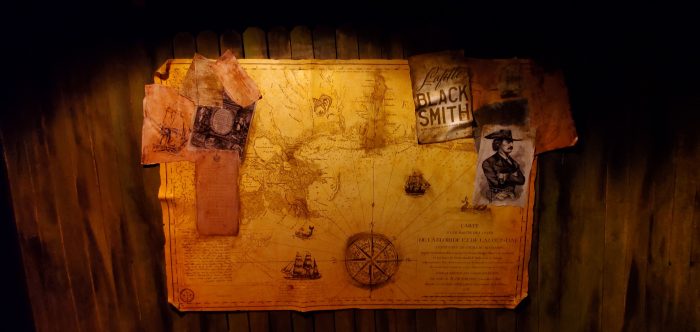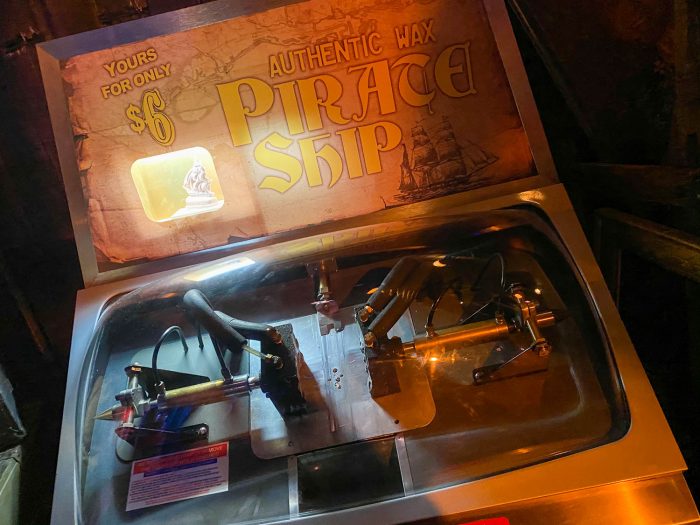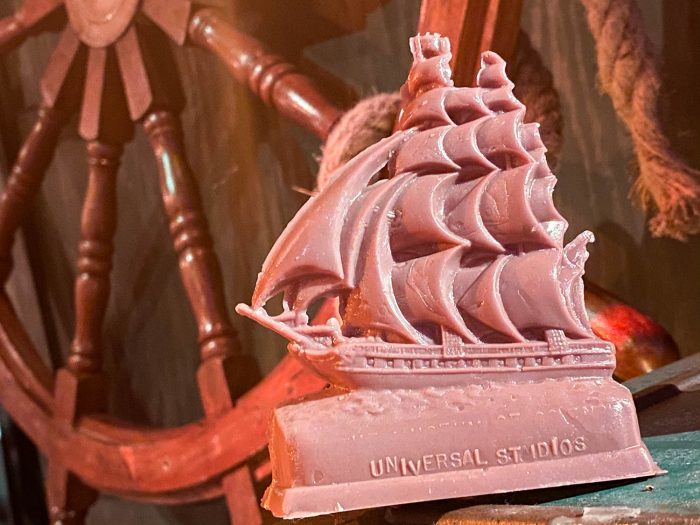 Here is a collection of all the wax mold figures offered by Universal to date.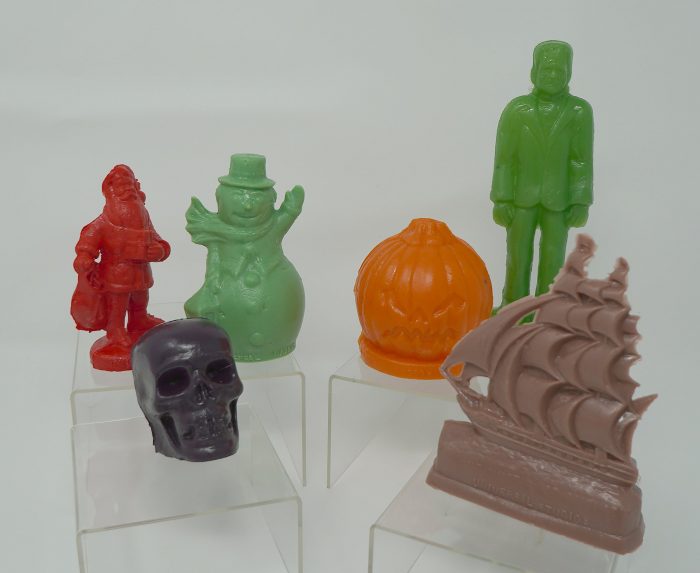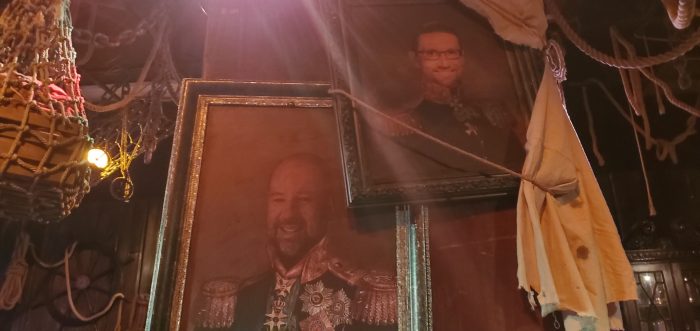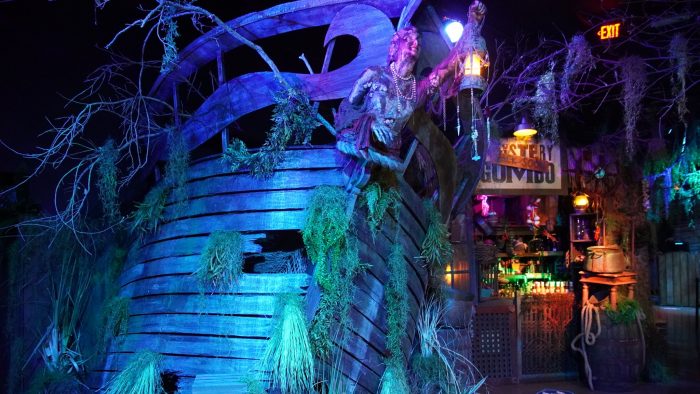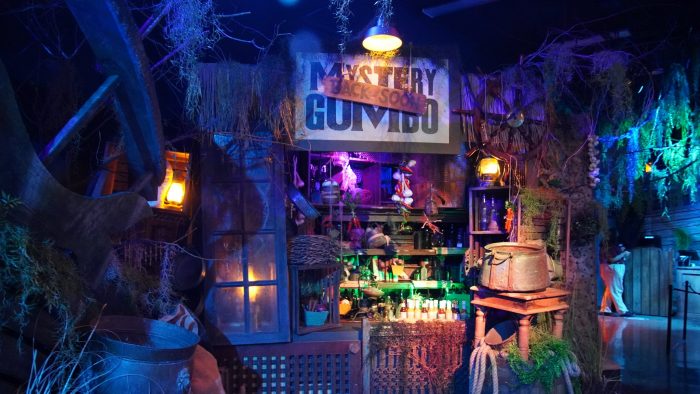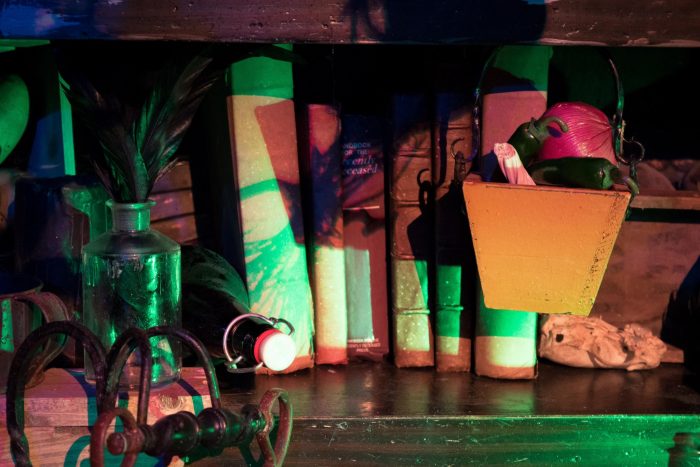 One terrific detail is seen right before you leave the Tribute Store. This table features what on first glance looks to be some regular maps and drawings themed to pirates. However a closer look reveals that "Ile Nuage" is actually what many of us know as "Isla Nublar" from the Jurassic Park franchise. In Spanish, Nublar translates to "cloud." In French, Nuage translates to "cloud." At the bottom of the Ile Nuage map it also says "lezard dangereux." I don't even need a French translation to figure that one out!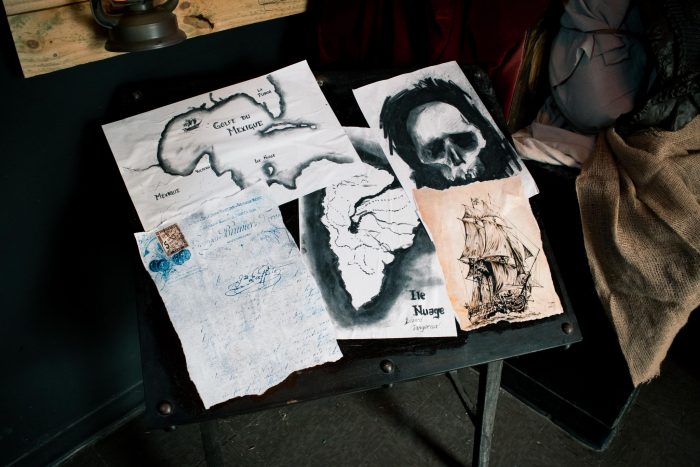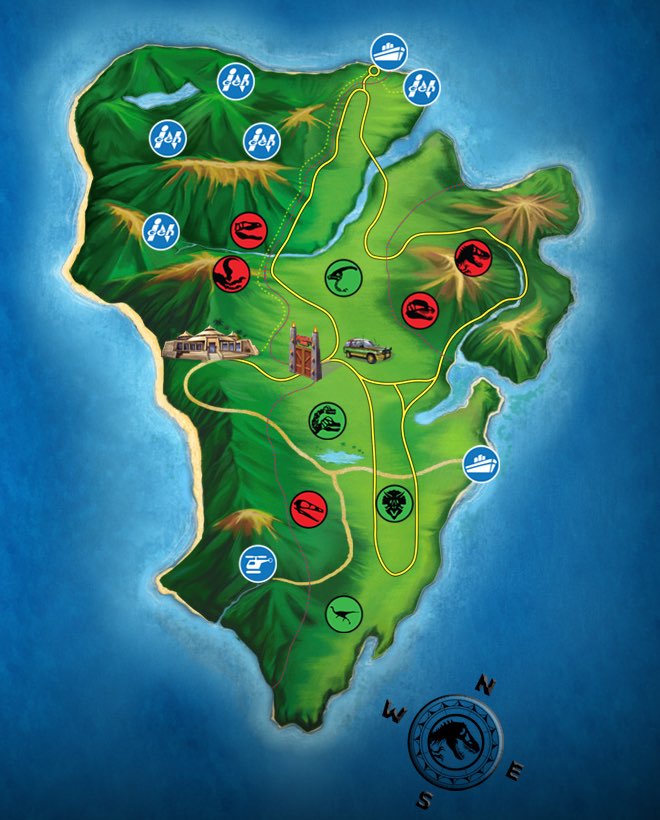 Bayou Bites is home to all the tasty treats you can get at the Tribute Store.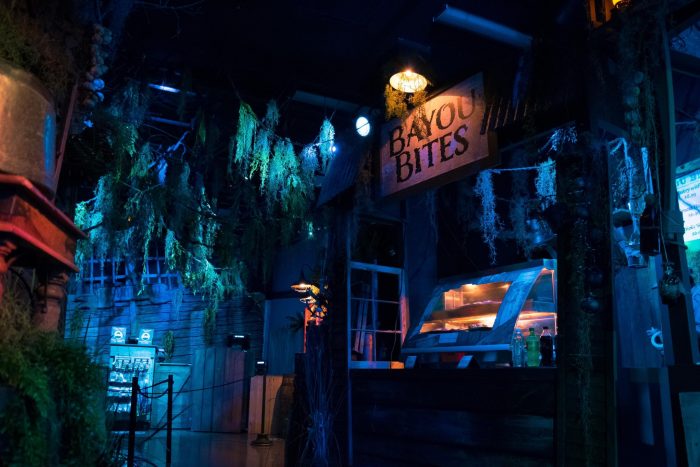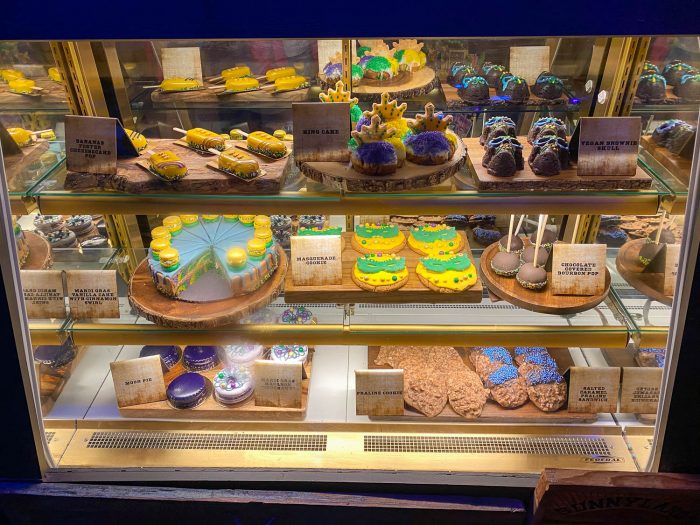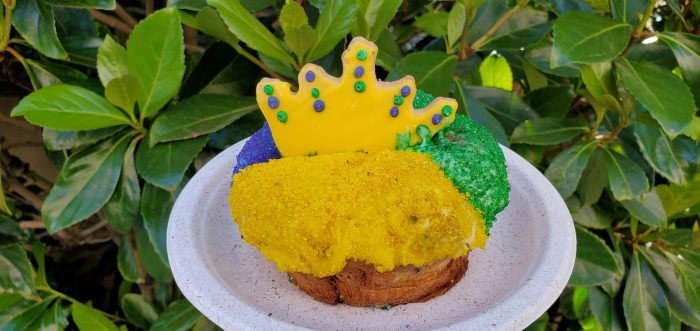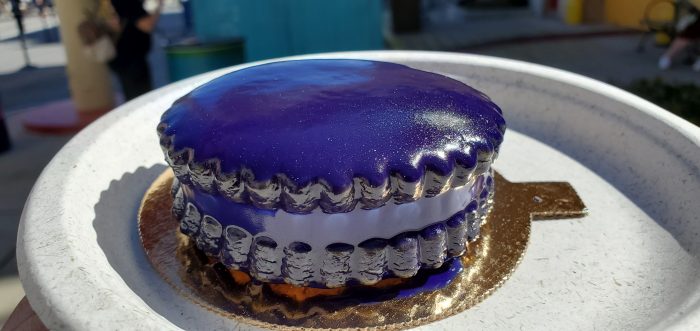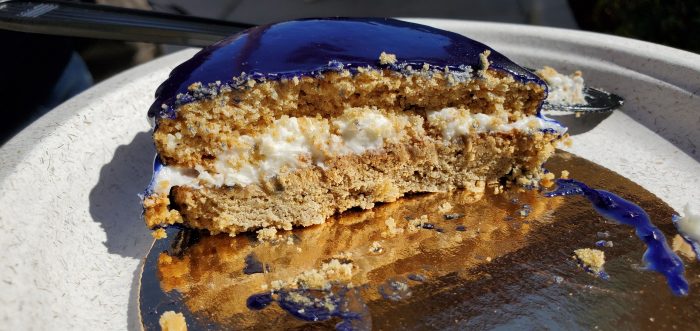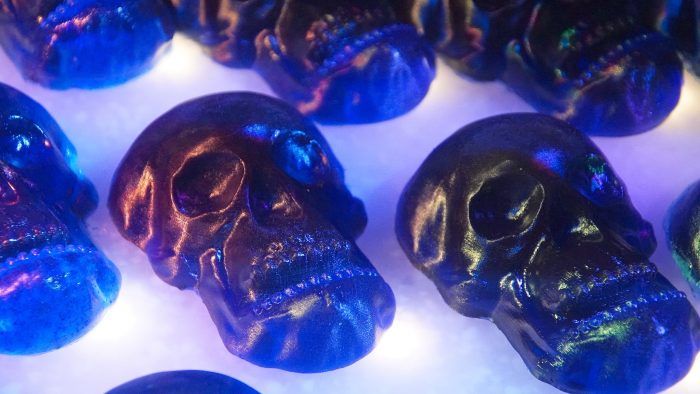 HONORABLE MENTION – Photo Ops
Around the park there are fun photo ops and "little touches" that really help the overall feel of the event. I've always loved Mardi Gras at Universal, but for many years it felt like most the event was contained to one area of the park. Similar to how Disney did an amazing job decorating Main Street USA for their Mickey's Very Merry Christmas events, and then almost nothing else in any other Magic Kingdom land. The pandemic forced Universal to think outside the box, and because of it we get to experience Mardi Gras throughout USF and that is a much welcomed addition.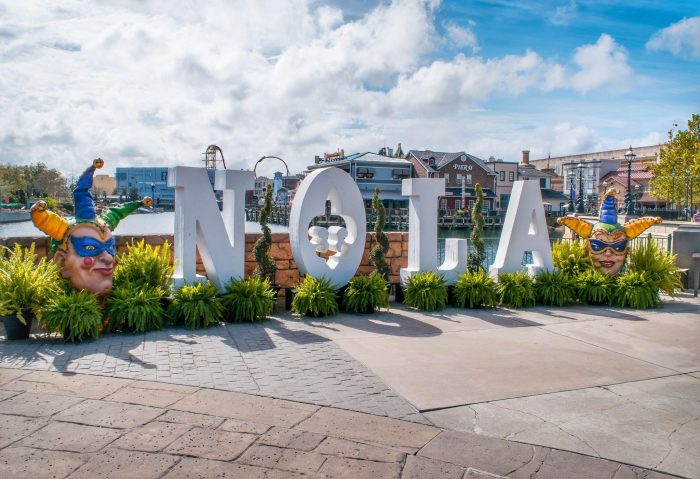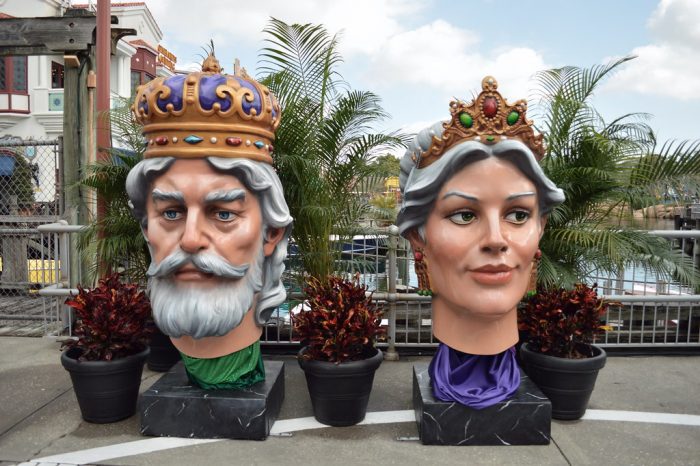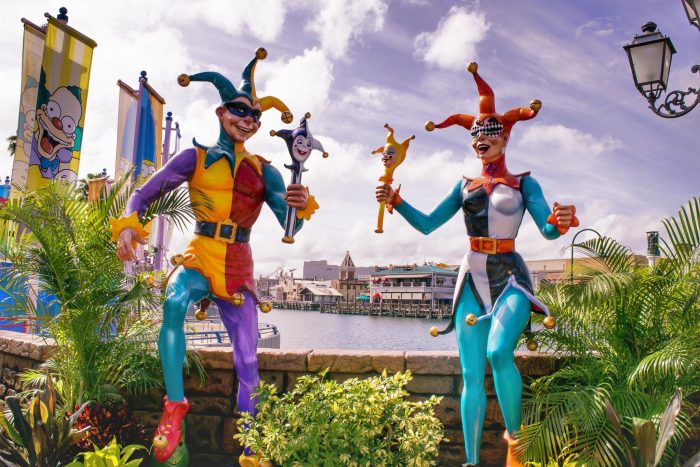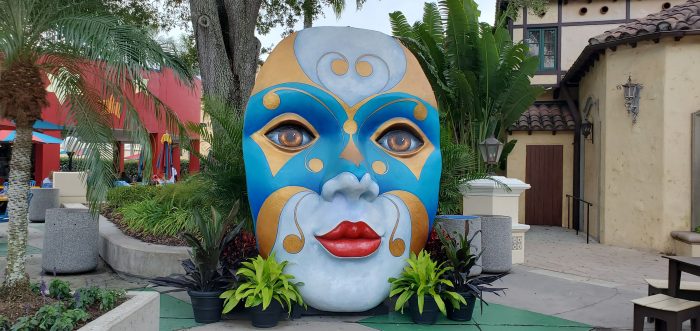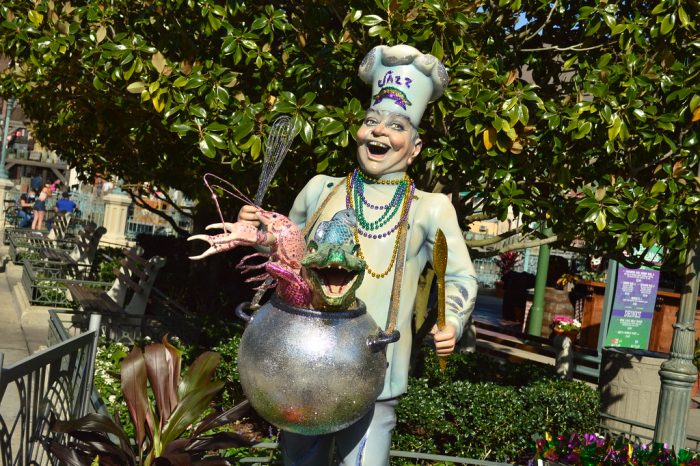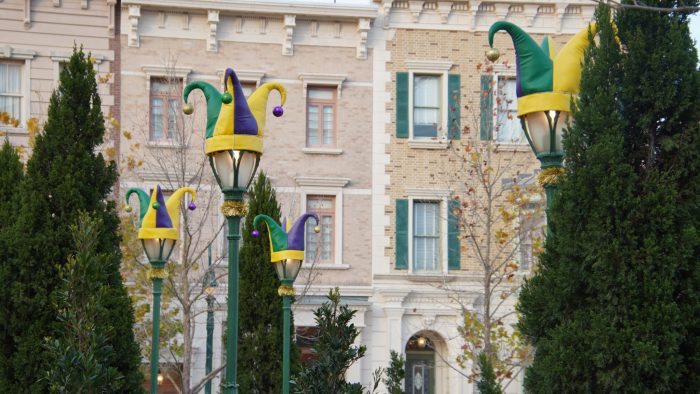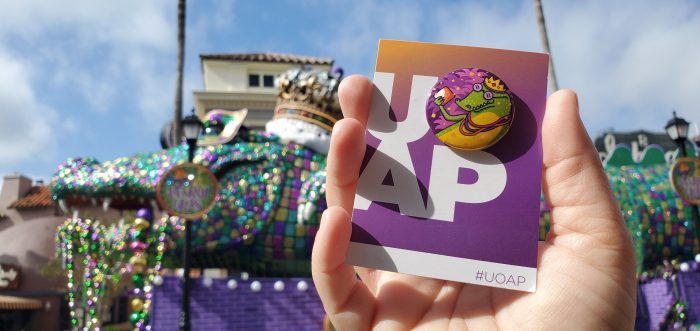 So there you have it: Six Reasons we love Universal's 2021 MARDI GRAS CELEBRATION! See you next weekend for the latest installment of the SATURDAY SIX, where we'll look at something fun from the world of Disney and Universal. If you enjoyed yourself, be sure to check out The Magic, The Memories, and Merch! articles covering the latest from the Disney Outlet Stores. You can also follow Your Humble Author on Twitter (@derekburgan).
If you enjoyed this article, you will surely like the following: 
DAVID & DEREK: The Do's and Don'ts of COVID-19 Safety Protocols at the Theme Parks
6 Pieces of Disney Merchandise That Don't Exist (but Totally Should)
SATURDAY SIX Presents: The Disney Signage Hall of Shame
Special Thanks to The Elite Brandon Glover, the bio-est of all reconstructs @bioreconstruct, Captain Cruiseline Scott Sanders of the world famous Disney Cruise Line Blog, my personal protege Hunter "Elvey" Underwood, artist @SonderQuest, the SAT SIX Fun Squad of Parkscope Joe and "the Dadalorian" Nick, hot shot Michael Carelli, charter member of the Universal Four @Nitro230, and Hermione Granger's tutor Megan Stump for their invaluable assistance with this article. The SAT SIX is inspired each week by goofballs Aengus Mackenzie and LitemAndHyde and you Potterheads will  enjoy Meg's other blog work over at the Central Florida Slug Club.