SATURDAY SIX THANKSGIVING SPECIAL: Six Reasons for Theme Park Fans to Give Thanks in 2019
This week's SATURDAY SIX is our annual Thanksgiving Special and takes a look at Six Reasons for Theme Park Fans to Give Thanks. 2019 was another "transition" year in the Florida theme park Universe, with Disney still lining up pegs for Magic Kingdom's 50th anniversary in 2021, and Universal prepares for its third official theme park.  As is our tradition in this fine blog series, this Thanksgiving we are going to take a quick break from all the turkey, football games, and Black Friday pre-planning to count our blessings and thank the parks and resorts that we love so much. So, for one day only, we ask that all Disney and Universal fans put aside their differences and spend a brief moment appreciating all the wonderful things that we can share together, starting with…
# 6 – The Disney Skyliner
One accident unexpected downtime aside, the Disney Skyliner is a wonderful addition to Walt Disney World. People love staying at the "monorail resorts," and now we have "Skyliner resorts" with Caribbean Beach, Pop Century, and Art of Animation. Kids are going to love the fun wraps on many of the Skyliner gondolas, featuring a wide variety of Disney characters and brands. Adults are going to enjoy the birds-eye look at Disney property.
It's truly amazing the wide variety of transportation options guests have to experience when at the Vacation Kingdom. Monorails, boats, buses, Minnie vans, the Skyliner, and even horse-drawn carriage rides at some resorts! One nice surprise for us Disneyana collectors was the amount of really good Skyliner merchandise that arrived with the gondolas. Outside of the awesome monorail toy set, merchandise for Disney transportation vehicles is pretty weak. However the Skyliner came with a great selection of items; with t-shirts, buttons, and toys, including a Funko Pop.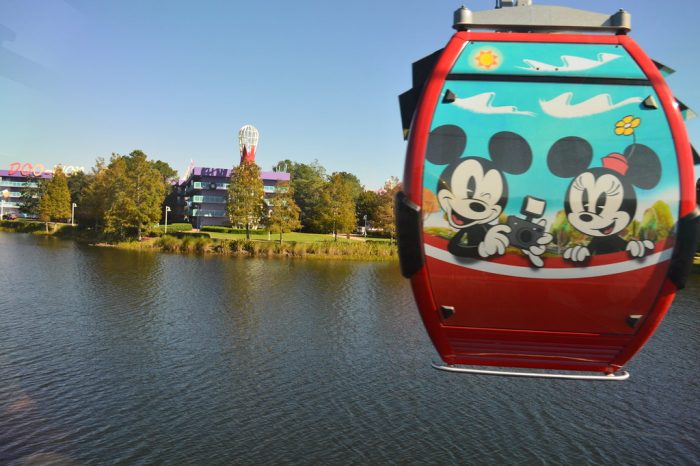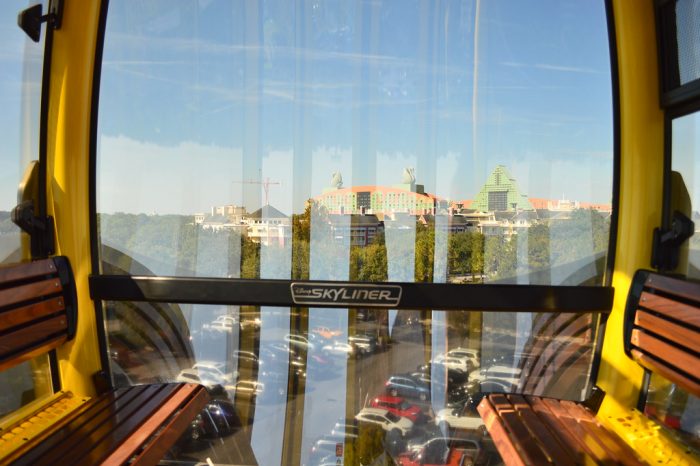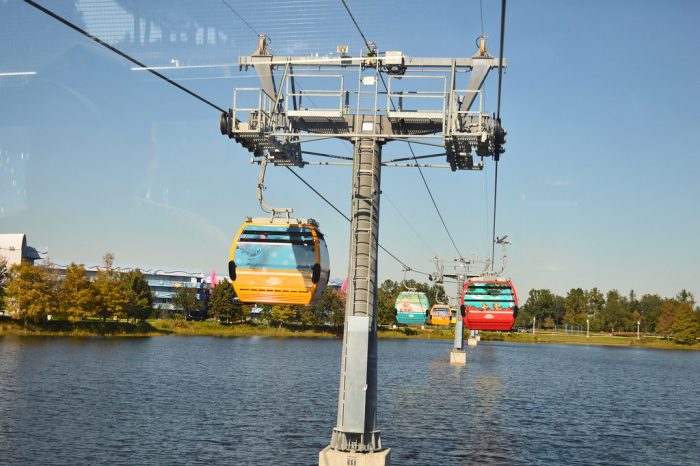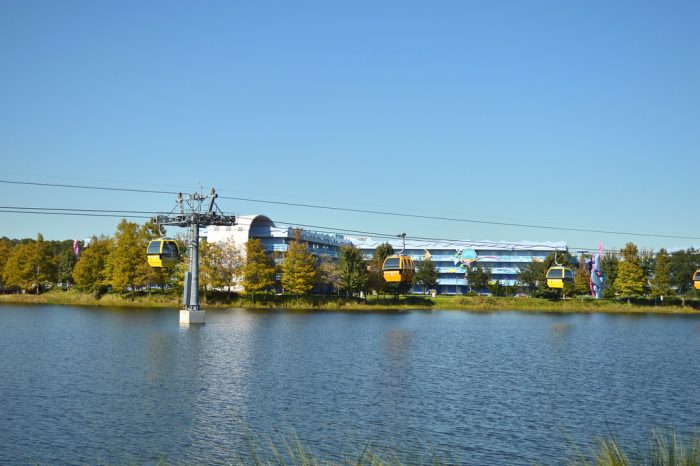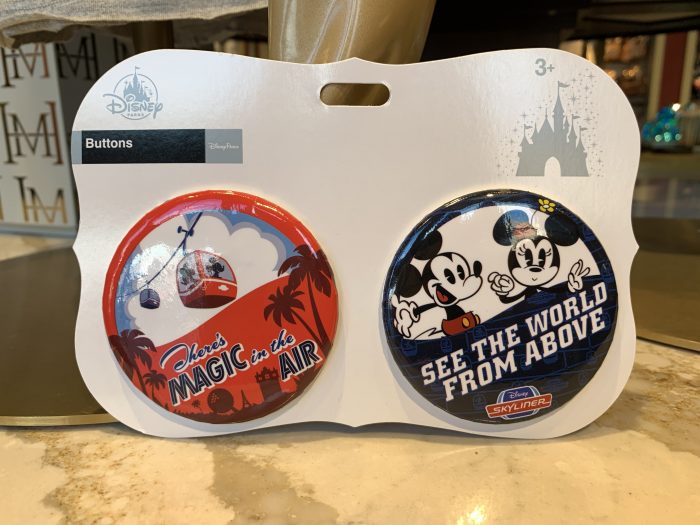 # 5 –  Epcot Forever
Epcot Forever is a jukebox musical for fans of classic Epcot, with music clips representing the park's attractions from the years 1982 – 2005. Like most Disney nighttime shows, the soundtrack is combined with fireworks and other visual effects, all staged above Epcot's World Showcase lagoon.
If you have fond memories of this era of Epcot attractions, Epcot Forever is a mostly pleasant trip back in time. The soundtrack includes samples of everything from the original Epcot entrance music, Spaceship Earth's Tomorrow's Child, and the Tapestry of Nations parade. On the other hand, first-time Epcot guests might wonder what the song "Veggie Veggie Fruit Fruit" has to do with anything they saw in today's Epcot. (There's enough of a connection to the Living with the Land boat ride to make sense, although that's not where the song originated.)
The music is accompanied by a good selection of colorful fireworks and lasers. A new visual effect uses illuminated kites, pulled by jet skis around the lagoon, to enhance the show. The kites change colors as the music changes, and even spout fireworks at one point. If you're looking at online video of the show, note that this effect looks much better in person.
The show has its faults: The use of child narrators infantilizes Epcot's original purpose of celebrating imagination, enterprise, science, and technology. And the inclusion of "A Whole New World" from Disney's Aladdin is the kind of corporate shilling that the original Epcot Center specifically resisted. Still, as a temporary show, and one that's replacing the classic IllumiNations: Reflections of Earth, Epcot Forever's visual effects alone make the show worth staying for.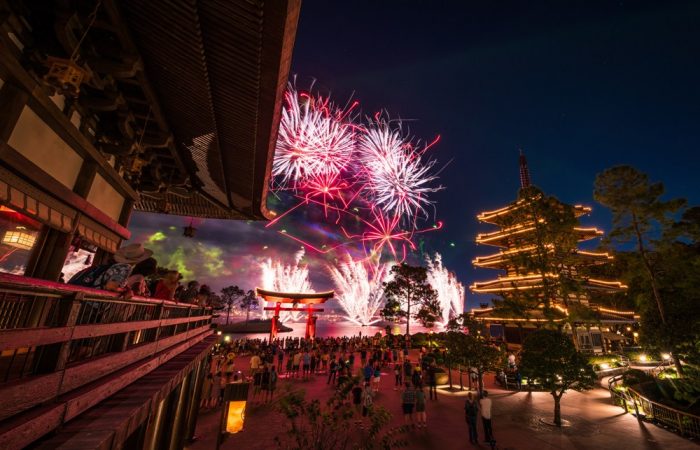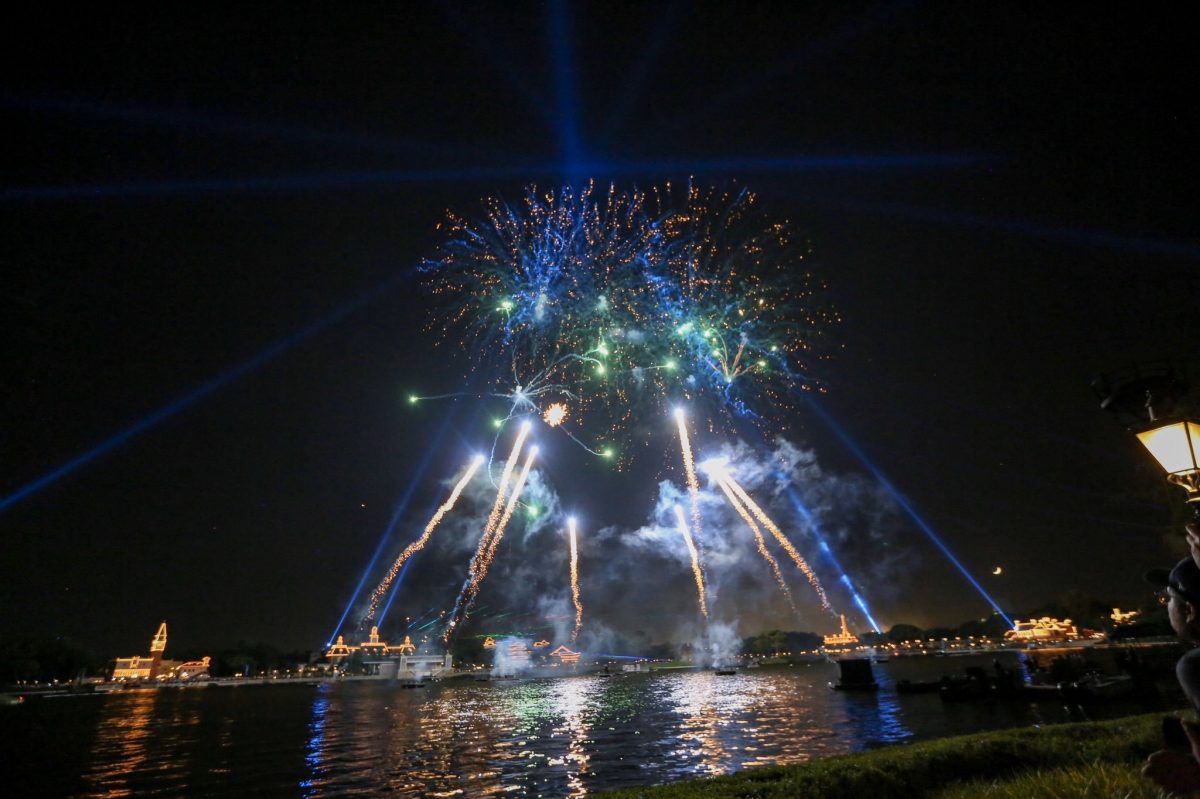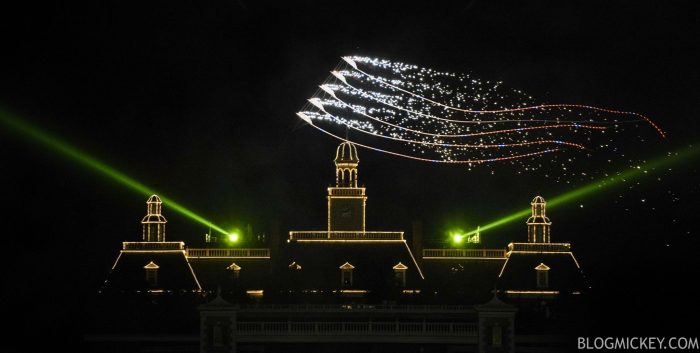 # 4 – Dark Arts at Hogwarts Castle
A brief projection show similar to The Nighttime Lights at Hogwarts show, this one is focused on the darker side of magic. Death Eaters are joined by evil creatures like Dementors and misunderstood ones like Thestrals, punctuated, of course, by the Dark Lord himself, Voldemort. While it's always good to see a little attention paid towards "the bad guys," the Dark Arts show's biggest strength is the introduction of walk around Death Eaters to the Universal Orlando Resort. Before each Dark Arts showing, Death Eaters would terrorize Hogsmeade Village with a mini-show before interacting with Muggles.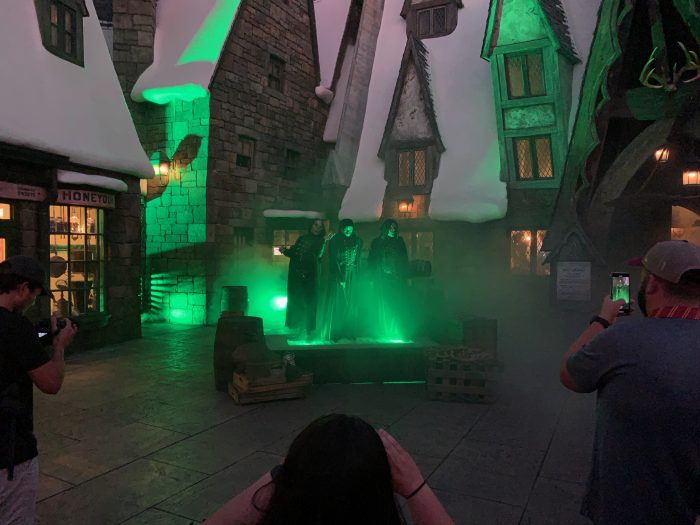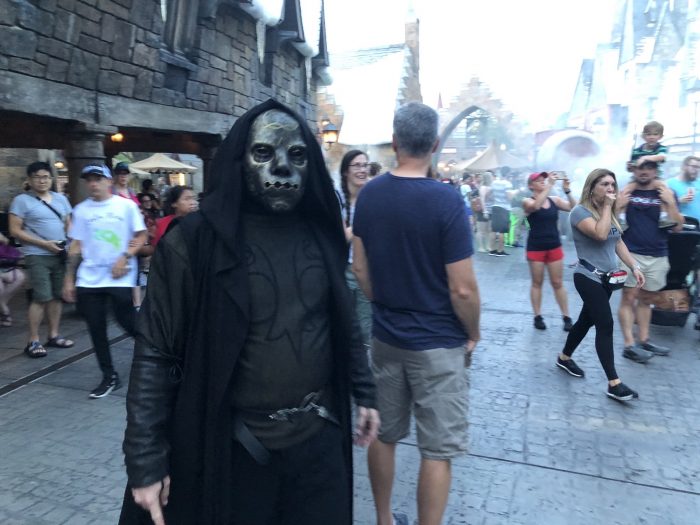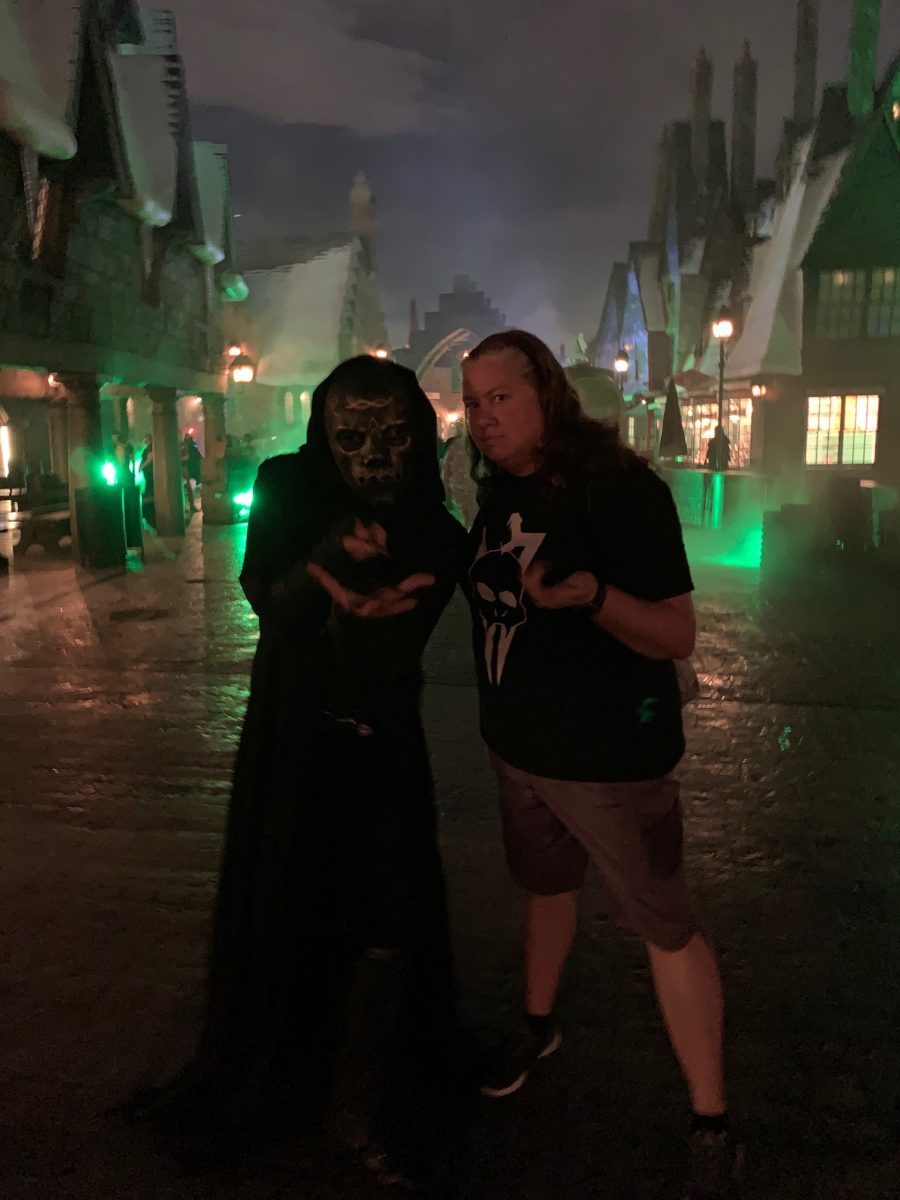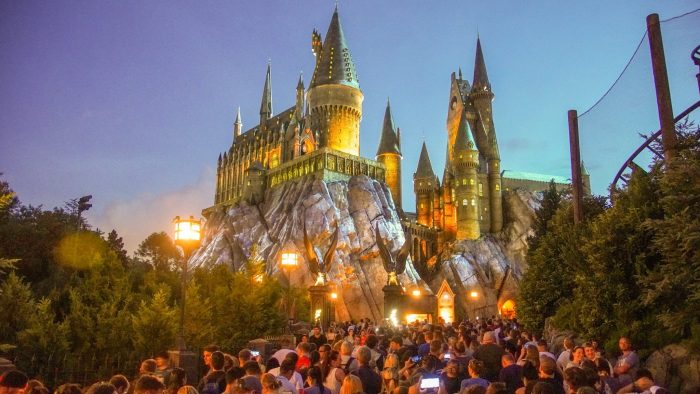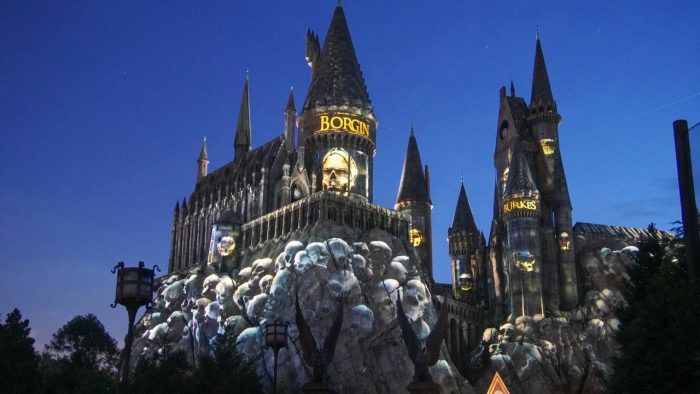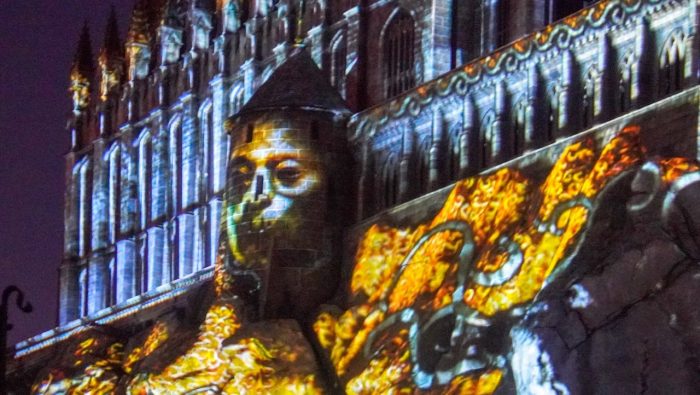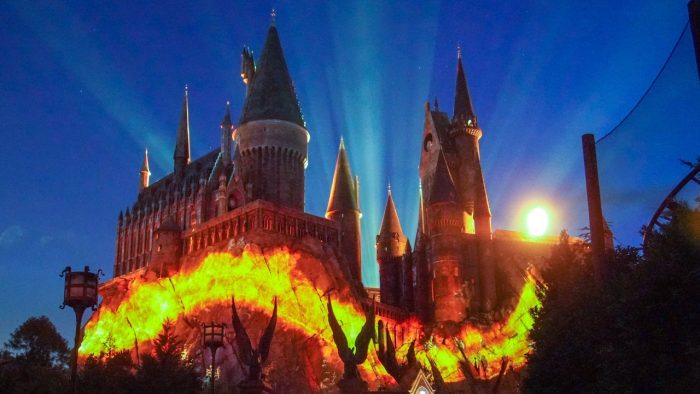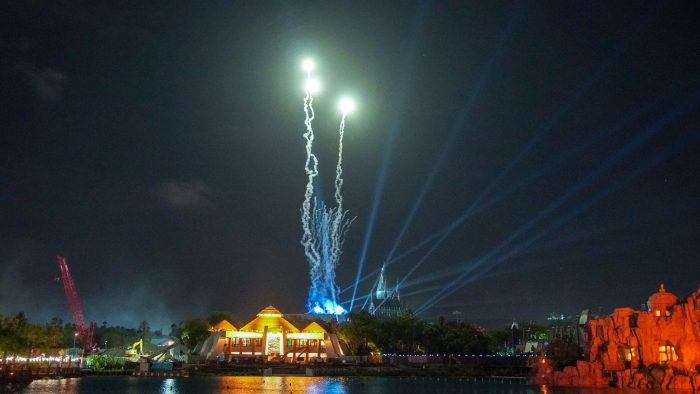 # 3 – Sesame Street at SeaWorld
SeaWorld Orlando was already a great park for kids, but the addition of Sesame Street was brilliant. There are plenty of rides themed to Sesame Street characters, a new parade, and a whole bunch of interactive elements to keep the young ones in your family busy. Adults young at heart will appreciate the great jokes throughout the land and a chance to take a picture with the characters we grew up with. Like the Dsiney Skyliner, we were also BLOWN AWAY with the overall quality of Sesame Street merchandise available as well!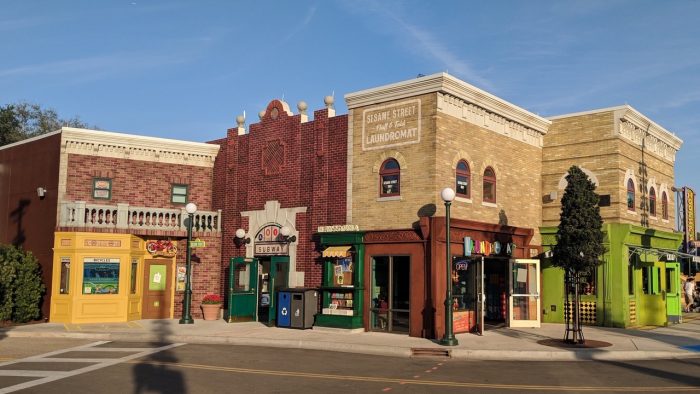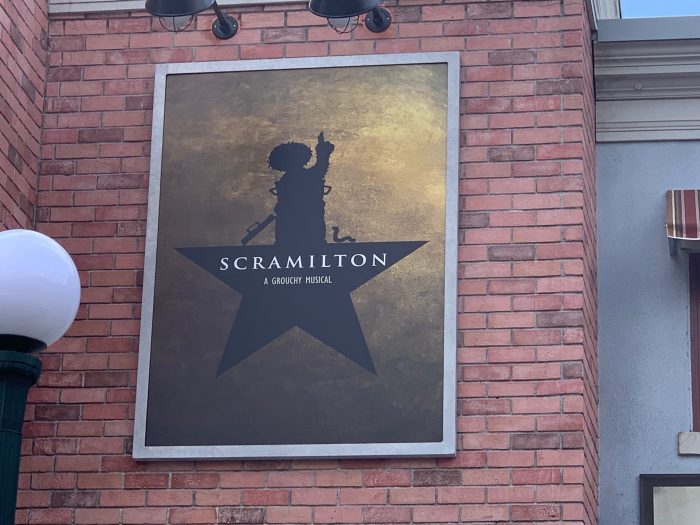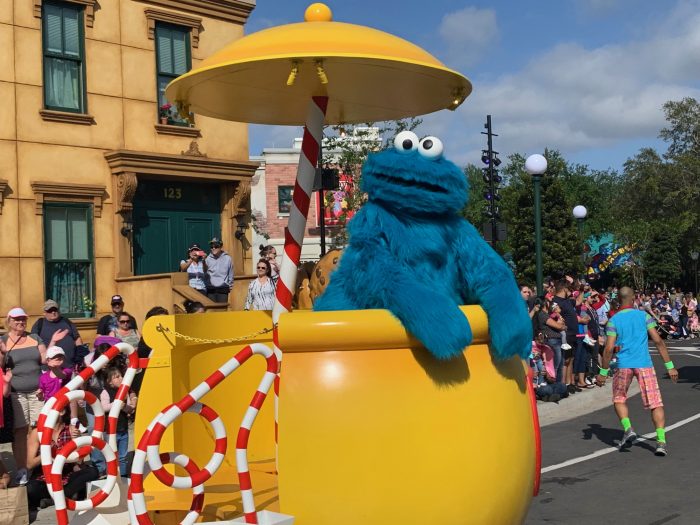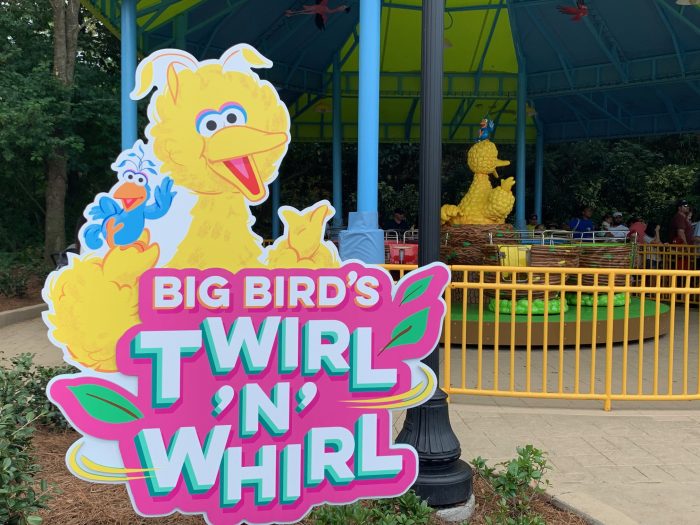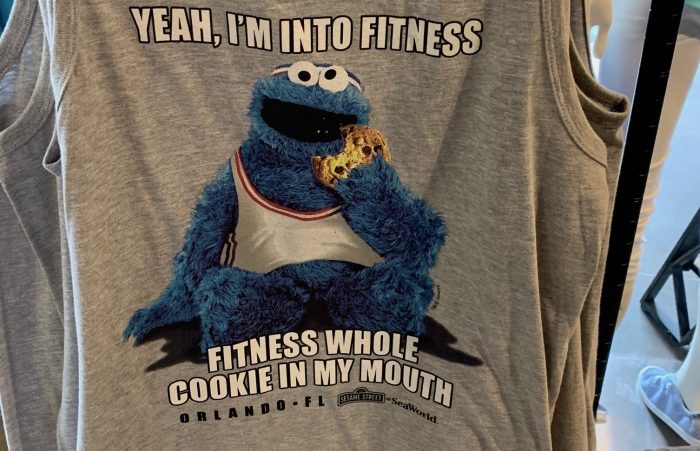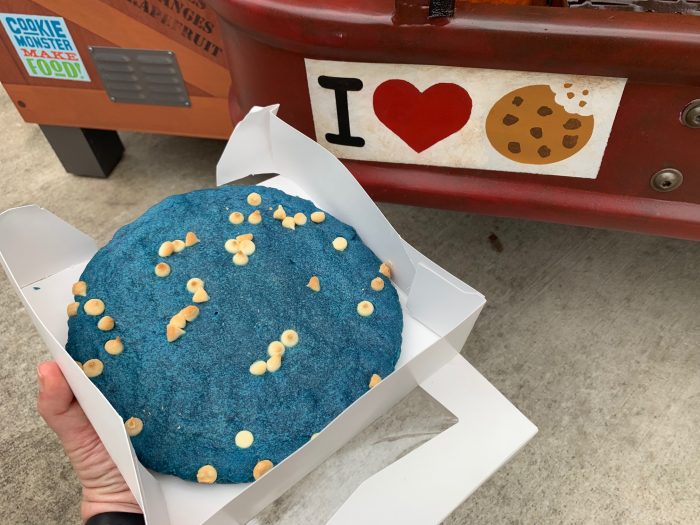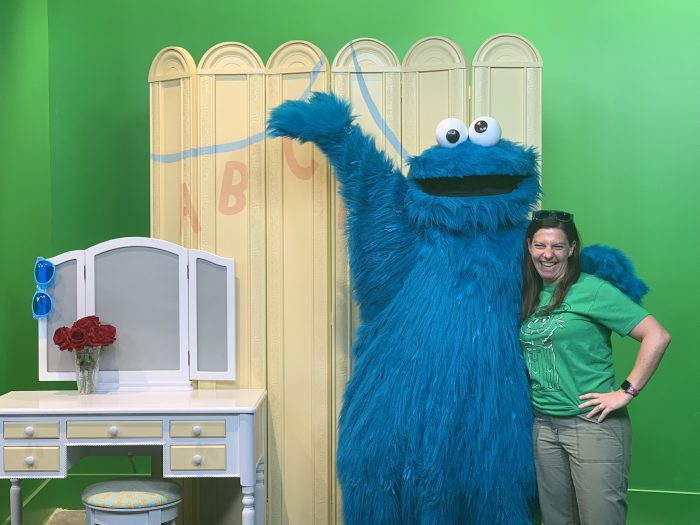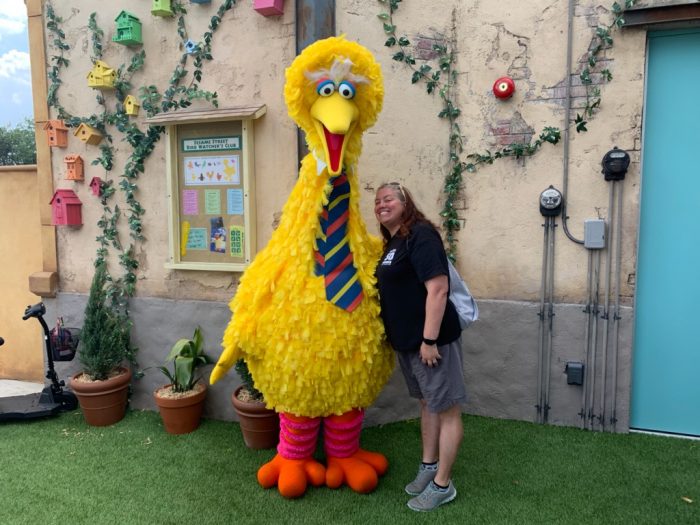 # 2 – Hagrid's Magical Creatures Motorbike Adventure
In years past, one big difference between Universal and Disney was how well themed WDW was within lands while Uni was more a "collection of stuff." In the past few years alone Universal has made major strides in making their parks more cohesive, whether it be Race Through New York Starring Jimmy Fallon in the New York section at Universal Studios Florida, or Hagrid's in Hogsmeade Village. As good as a ride as it was, Dragon Challenge stood out like a sore thumb in Hogsmeade. Hagrid's fixes that in a major way and possibly makes Hogsmeade pound for pound the best overall land in any Florida theme park, and that includes WDW.
Now, for the attraction itself. Hagrid's Magical Creatures Motorbike Adventure is a high-speed roller coaster ride through the Forbidden Forest. Guests will experience a twisty, turvey coaster experience that replicates the motions of a flying motorbike. The ride elements and sensations are unlike any coaster in Orlando.
Guests are students in the Care of Magical Creatures class, taught by the friendly Hogwarts Keeper of Keys, Rubeus Hagrid. Hagrid commandeered the forgotten buildings of Hogwarts for the breeding and storage of his magical creatures. Here Hagrid experiments to create a new beast, the blast-ended skrewt, and wants to take us on a field trip to observe them.
During the preshow we find Hagrid also roped in Arthur Weasley to assist us with travel. Arthur gives the iconic Sirius Black motorbike a full Pimp My Ride treatment. Full repairs? Check. Dragon breath boost? Check. Geminio spell to make dozens of copies? Check. After market DVD play and plasma TV? Ok, not that much. After a quick spell by Hagrid we are soon on our way.
On the way to board, guests see fairy nests, laboratories, and an assortment of magical eggs. Thankfully Universal reworked large portions of the old Dragon Challenge queue, significantly shortening a half-marathon length queue. Like Forbidden Journey and Hollywood Rip Ride Rock-It guests board the ride vehicles on a moving walkway. Guests riding the motorbike stand on the right-hand side while boarding and the guests in the side-car on the left.
Once strapped in Hagrid quickly puts the pedal to the metal, blasting out of the thestrals stables and into our first launch. What differentiates this coaster from others is how the ride sensation feels like guests are actually riding a flying motorbike. The ride vehicle bucks, drops, and turns like its driven by a lead-footed teen learning how to drive a manual transmission. Yet unlike a driving instructor you will be thrilled as you experience what coaster-heads call lateral forces and negative g-forces (airtime).
While on your class trip guests will fly through ancient ruins, past the giant three-headed dog Fluffy, and stall mid-air before falling backwards. While trying to recover from stalling out guests find themselves in the Forbidden Forest where devil snare entangles their bikes. A quick spell loosens the plant's grip and guests free-fall 17 feet to safety. If you feel like a confundus charm was cast on you after this description, it means guests should hold on and experience the wildest ride in Scotland.
Hagrid's Motorbike Adventure is a dragon-breath blast of a ride from start to finish, and is the most unique rollercoaster in Orlando. The ride sensations of flying through a forest combined with amazing set pieces make this a top five ride at Universal, and possibly THE best ride for many.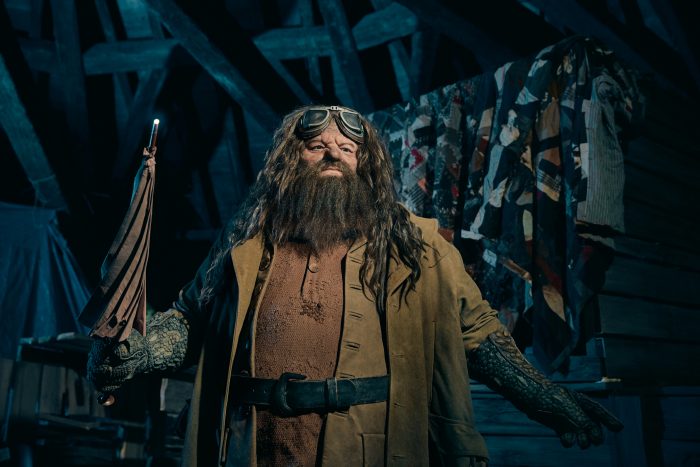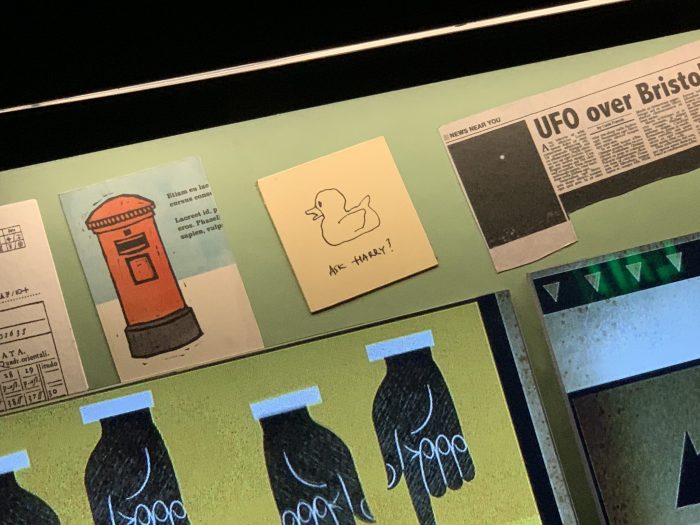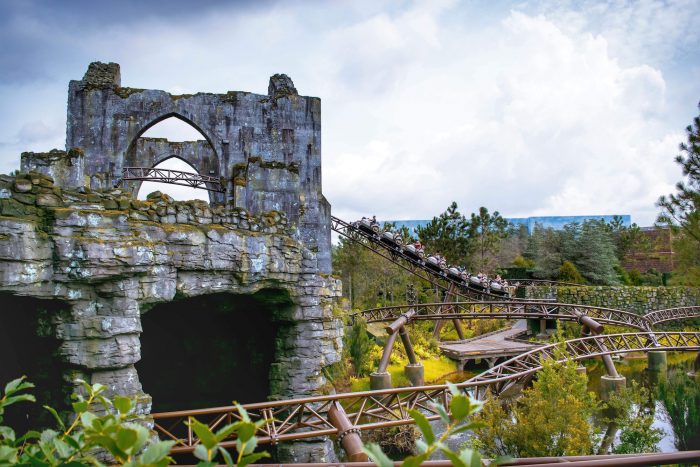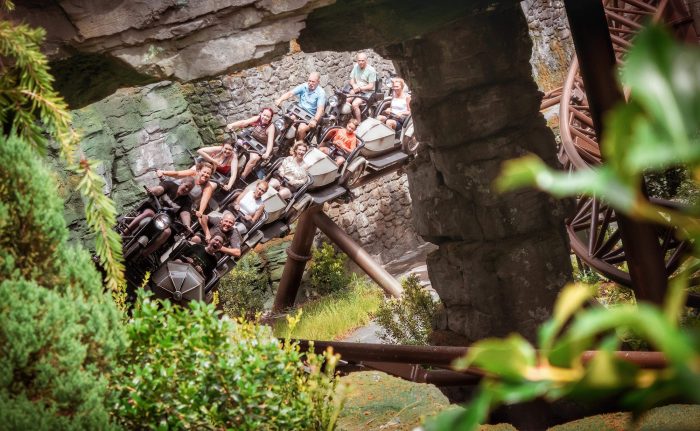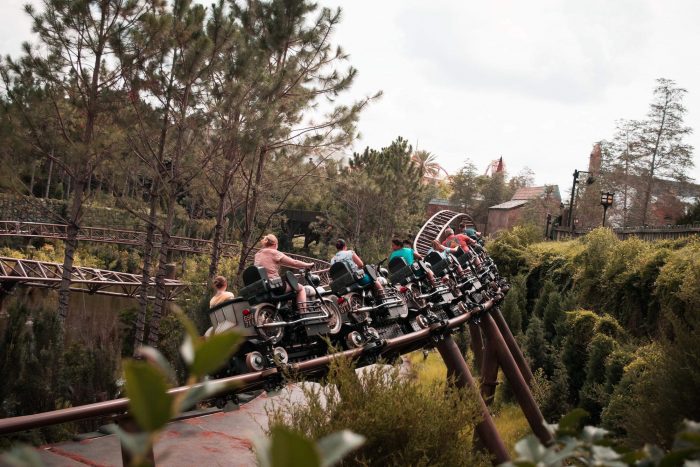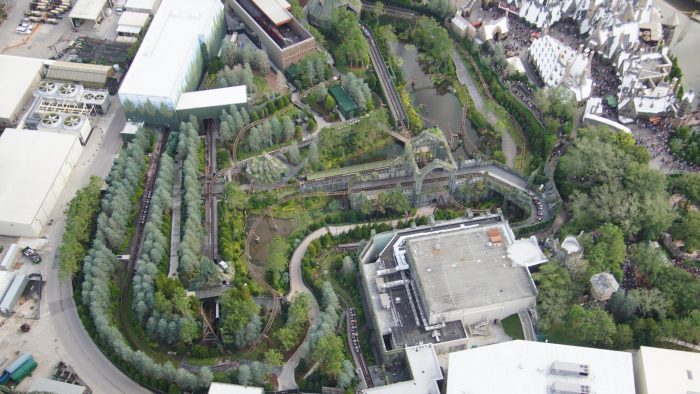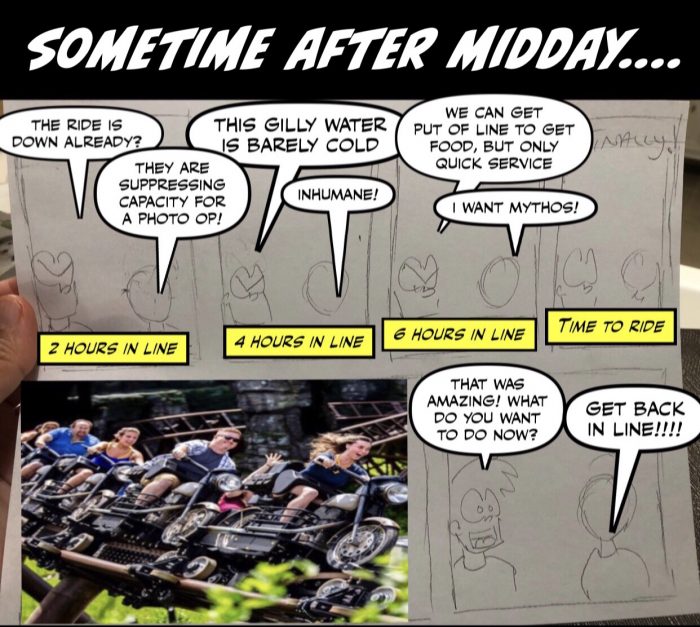 # 1 – Star Wars: Galaxy's Edge
Whether it was the jaw-dropping moment of seeing the Millenium Falcon in person, the intimate experience of building your own lightsaber at Savi's Workshop, listening to DJ-Rex at Oga's Cantina, or getting the coolest looking Coke bottle ever made, the opening of Star Wars: Galaxy's Edge brought a smile to the face of many Star Wars fans. The planet of Batuu rock work is among the best Disney has ever done, giving a sense of true awe when walking around the land. Ronto Wraps immediately became one of our favorite food items in all of WDW, while the dining experience at Docking Bay 7 reminded us of the great Satu'li Canteen in Pandora: The World of Avatar.
We are mere days away from Rise of the Resistance opening in Florida. The addition of this game changing attraction will help make Galaxy's Edge one of the most memorable lands in all of Walt Disney World.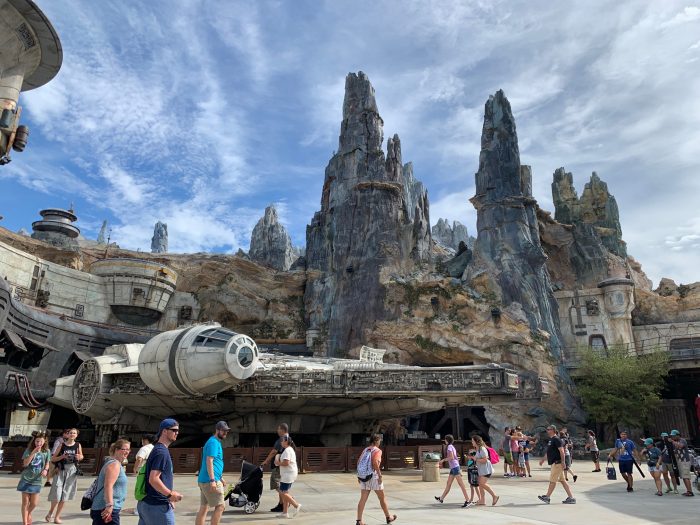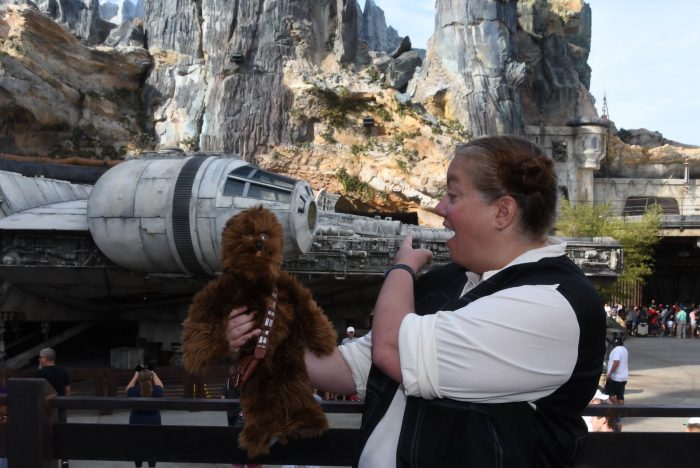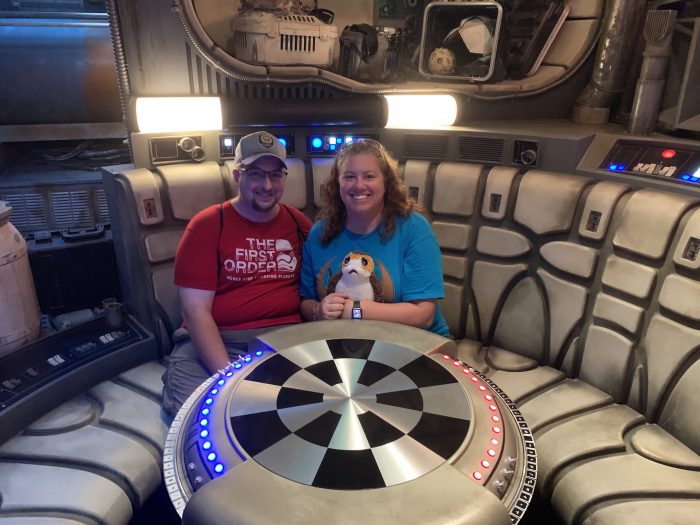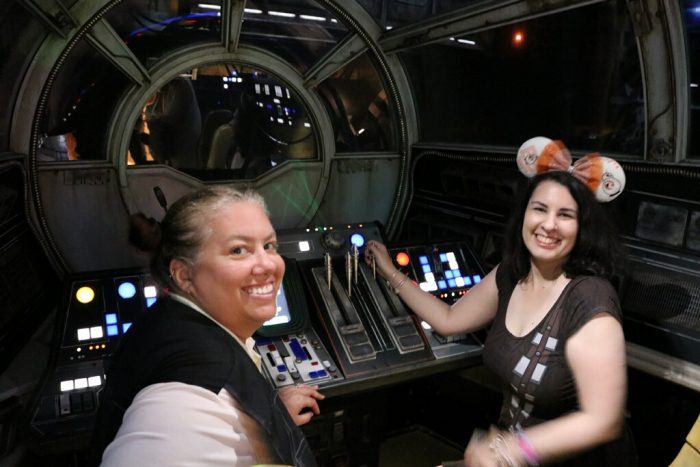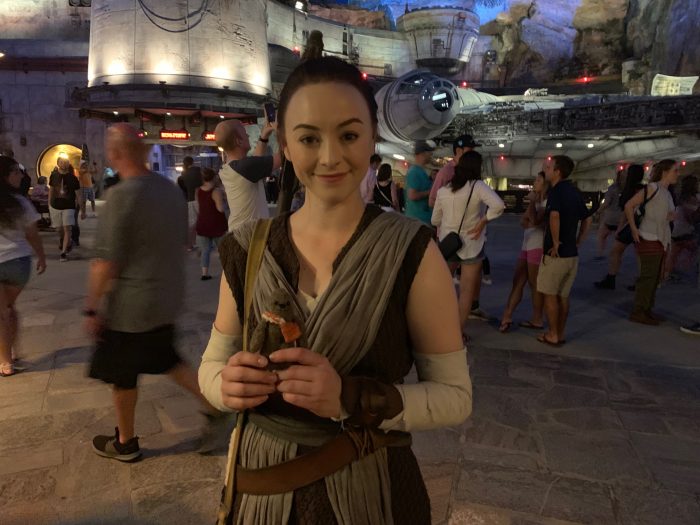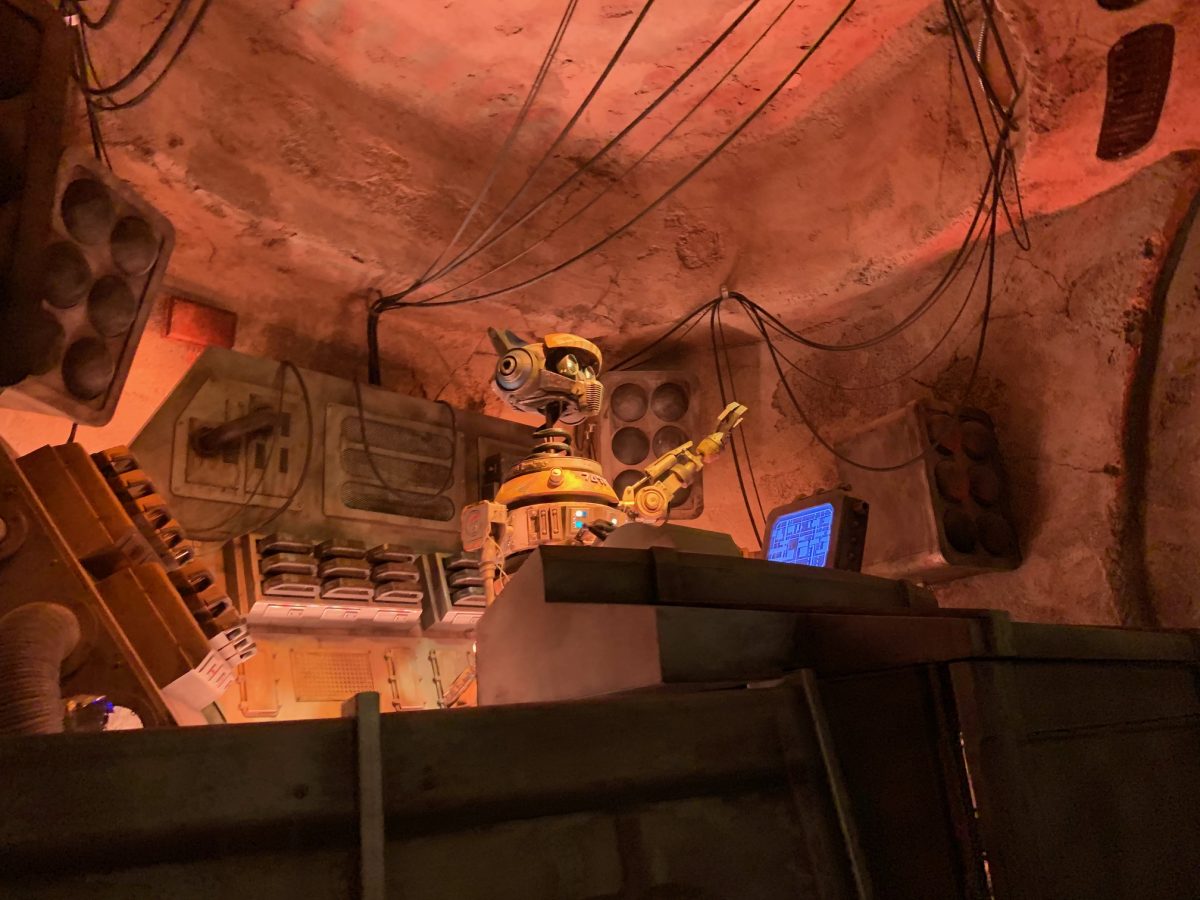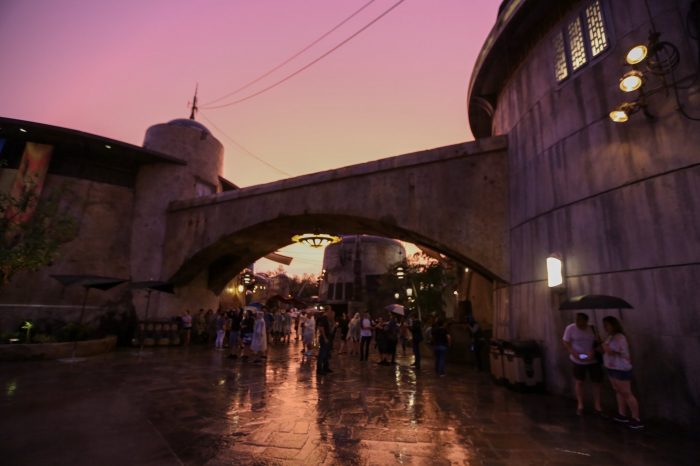 Honorable Mention – The new hotels!
Disney went BIG when it came to hotels this year, literally. Gran Destino Tower is almost shocking to see when you turn into Coronado Springs for the first time. The good news is that Gran Destino is loaded with amenities, including a roof top bar and a club level lounge with incredible views of Walt Disney World property.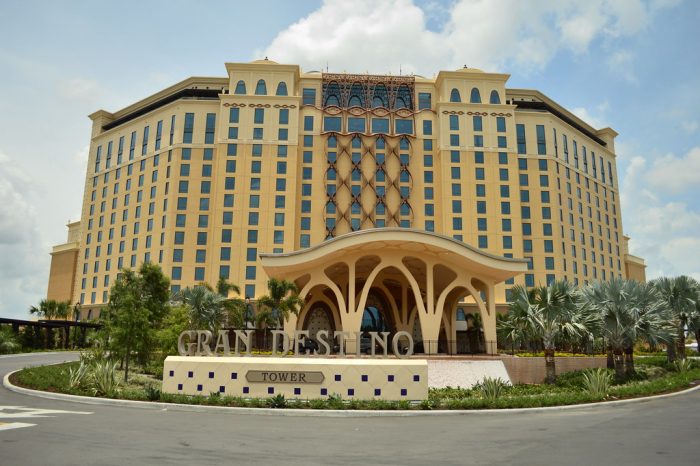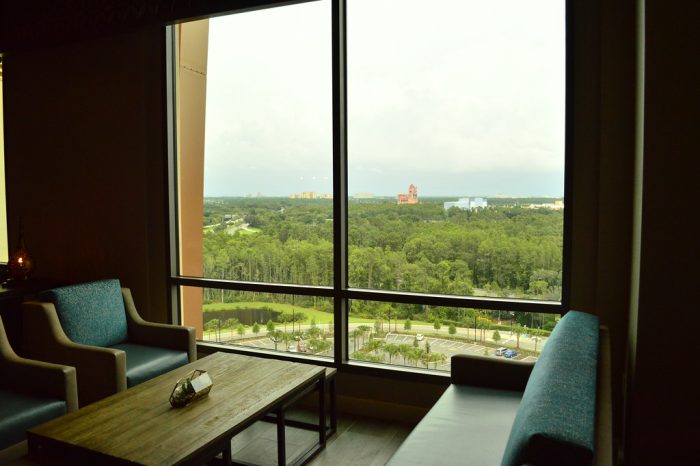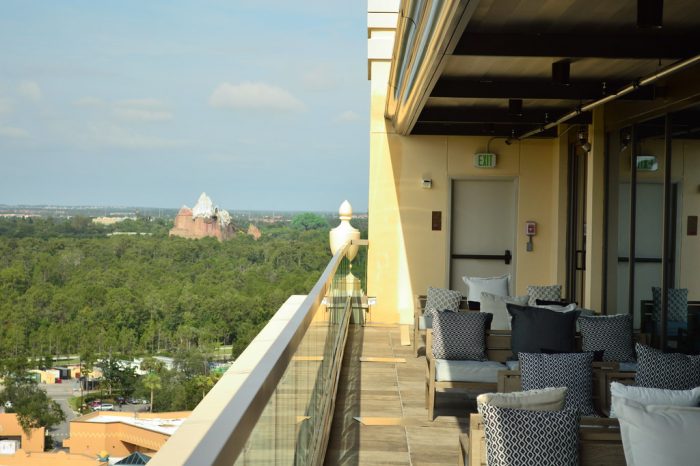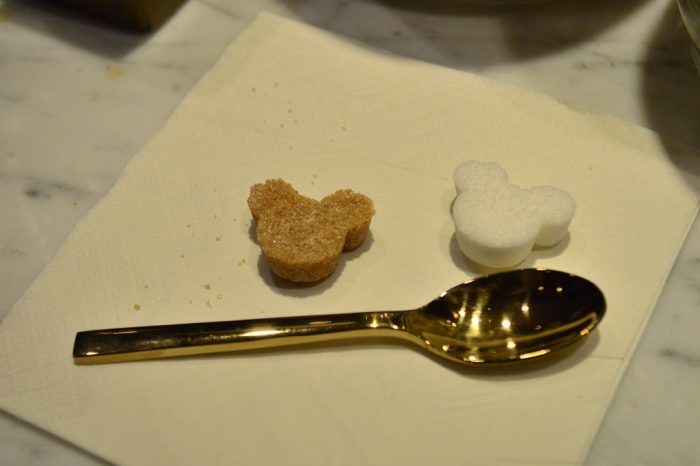 While Disney used Gran Destino to cater to the high rollers in the convention crowd, Universal went the other way with the introduction of it's first true "value" resort with Surfside Inn and Suites. Part of the Endless Summer Resort, Surfside will be joined by Dockside Inn and Suites in 2020. Surfside brings the option of staying at a Universal hotel to guests who before would stay at hotels on I-Drive to save money. Just minutes away from CityWalk via a dedicated bus, Surfside offers the early access to Universal parks (including Volcano Bay) that can be a huge asset when touring. Come for the affordable rooms, stay for the onsite Starbucks and fitness center… at a value resort!!!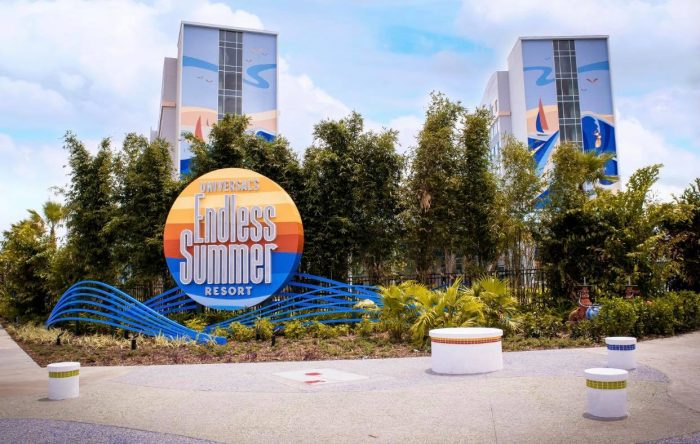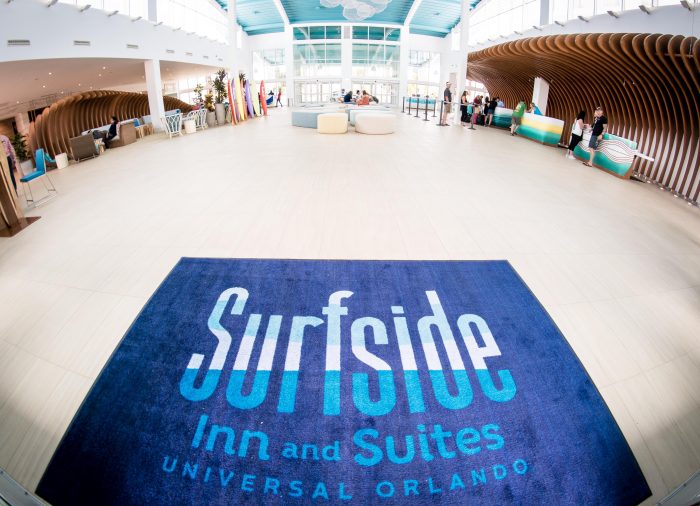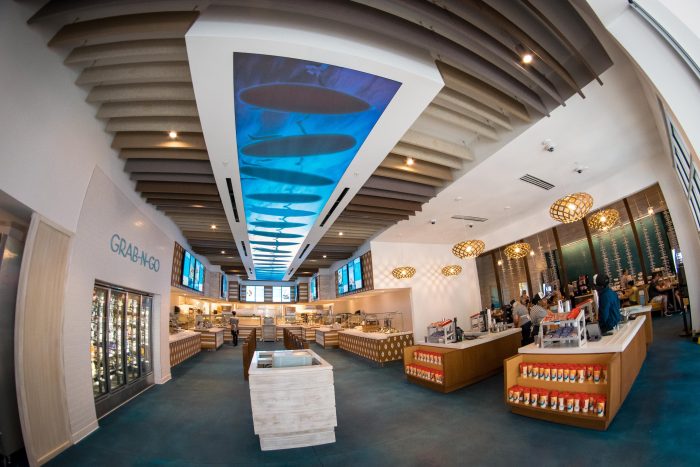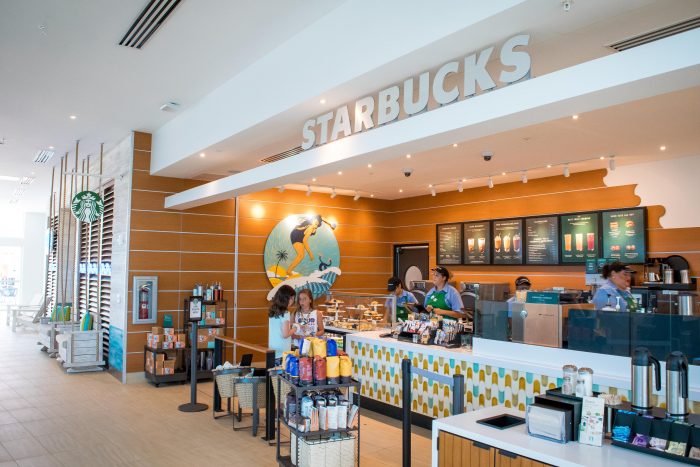 Double Secret Honorable Mention The Restaurants!
2019 was ::chef's kiss::
Bigfire (Universal CityWalk)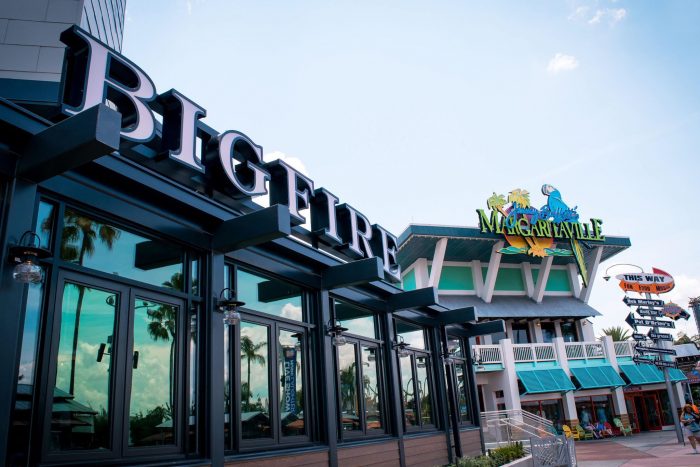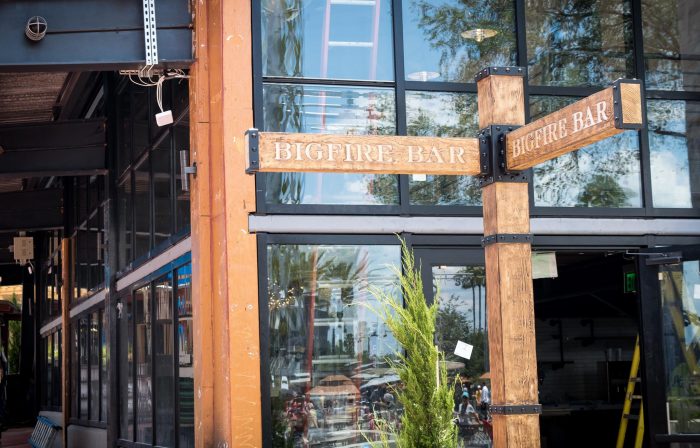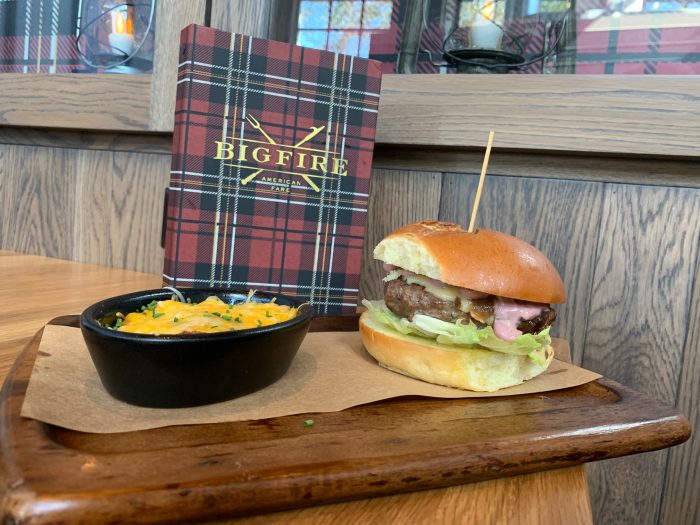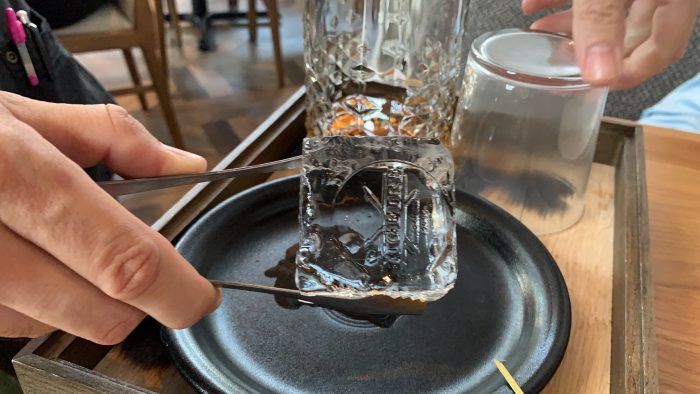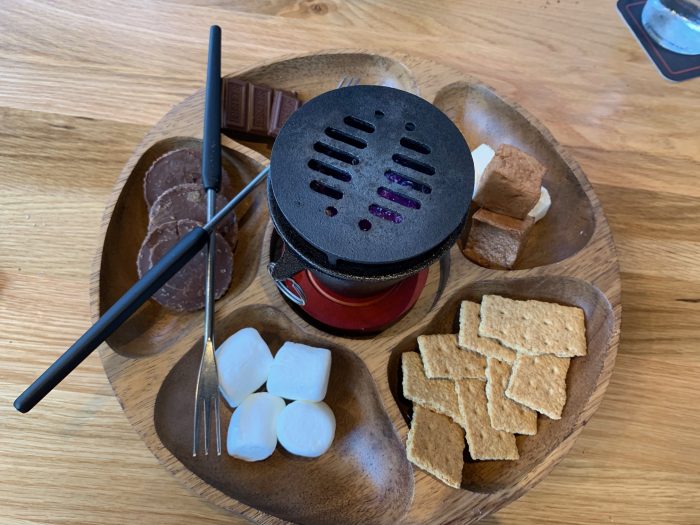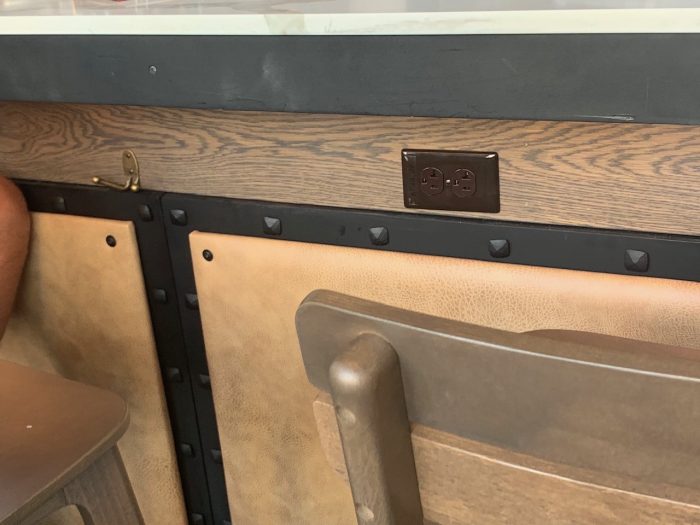 Three Bridges (Disney's Coronado Springs Resort)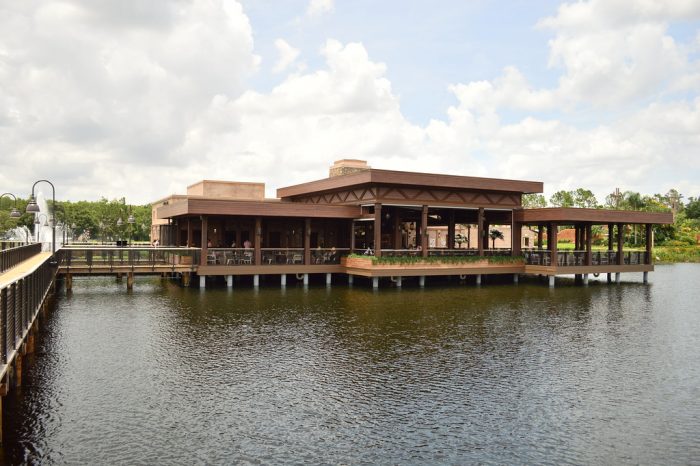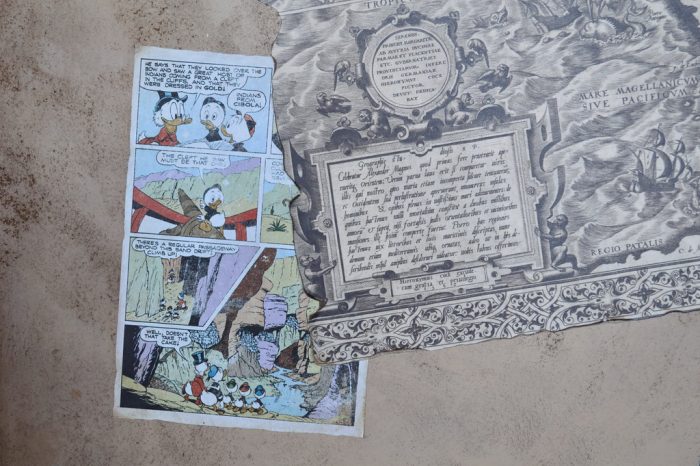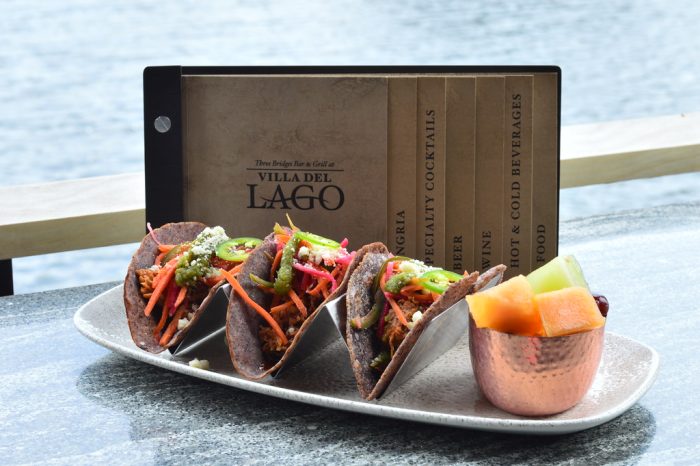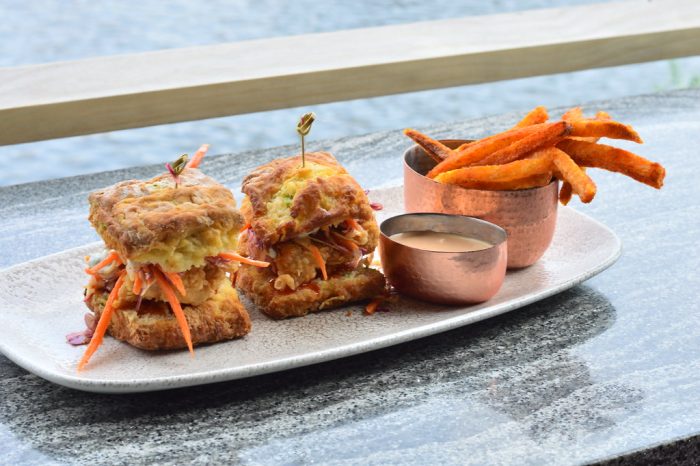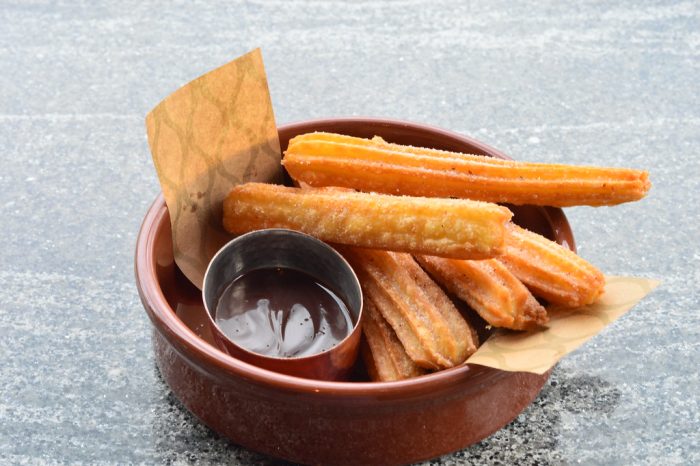 Takumi Tei (Epcot Japan Pavilion)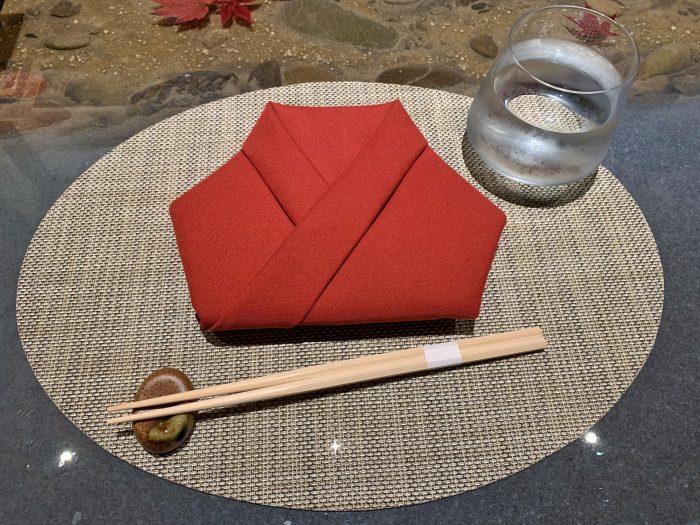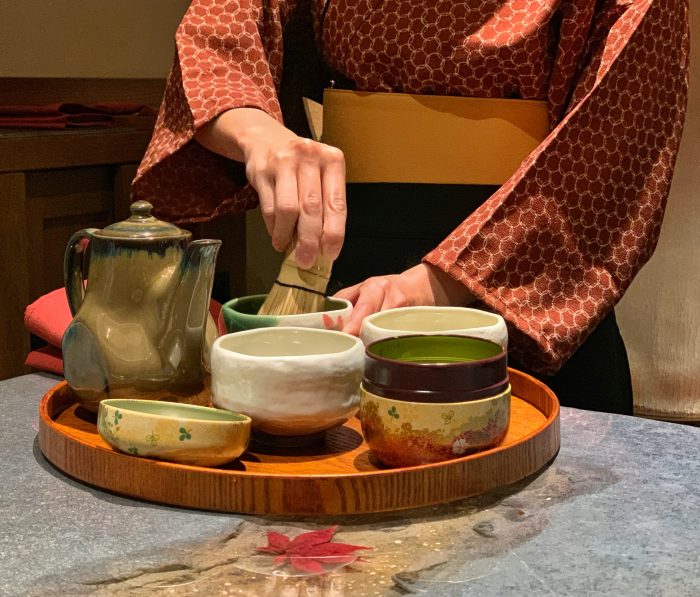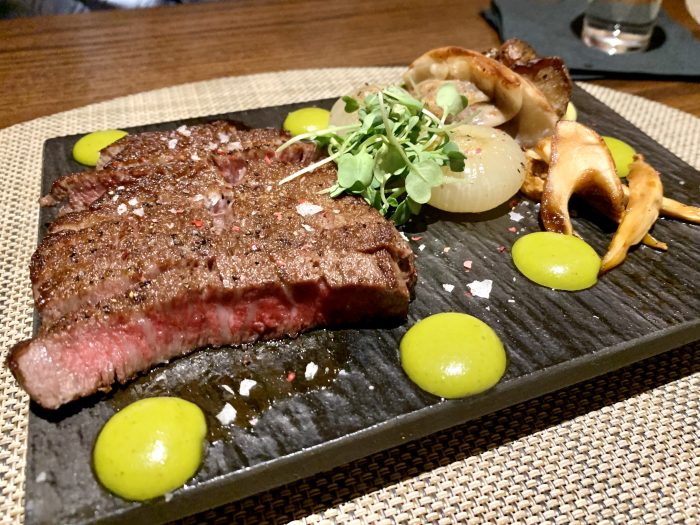 So there you have it: Six Reasons Theme Park Fans Should Be Thankful in 2019! See you next weekend for the latest installment of the SATURDAY SIX, where we'll look at something fun from the world of Disney and Universal. If you enjoyed yourself, be sure to check out The Magic, The Memories, and Merch! articles, or, for your listening pleasure, check out the E-Ticket Report podcast. You can also follow Your Humble Author on Twitter (@derekburgan).