The SATURDAY SIX Takes a Stroll around UNIVERSAL ORLANDO RESORT to See What's New
This week's SATURDAY SIX takes a look at the Universal Orlando Resort! It's been a little while since we walked around Universal, and a lot has happened over the past few months at the parks, hotels, and CityWalk.
# 6  – Stranger Things at Cabana Bay Beach Resort
They say that in the world of comedy, "timing is everything." Let's hope that's NOT true in the world of theme park blogging because we are just now getting a chance to check out the Stranger Things experience that popped up at Universal's Cabana Bay Beach Resort. We waited until this past week because a family member was coming from out of state to do their first Halloween Horror Nights. My niece is currently obsessed with Stranger Things, and I figured this would be a good surprise for her.
Now, Cabana Bay is already pound-for-pound one of the best onsite hotels at any theme park. With a bowling alley, lazy river, huge gym, and even more amenities, it's easy to forget this was Universal's first foray into the "value" hotel arena. Somehow, Cabana Bay got even better by having the Stranger Things photo experience for resort guests. After checking in with a Team Member, families were brought in to a large space which had two elaborate photo ops: One using the Byers family living room, and another with the Scoops Ahoy ice cream shop. These were absolutely WONDERFUL. The details throughout the living room were spot on, having a ton of 80s references. You could take as many photos as you liked, and a Team Member was there to take group photos if you wanted.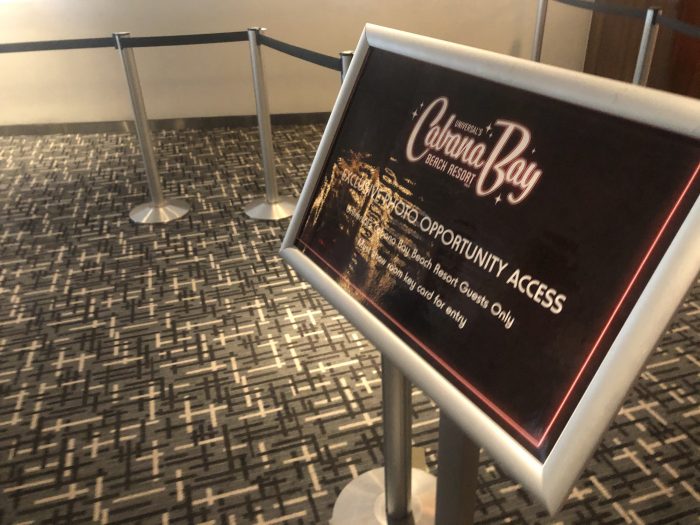 The Byers' living room was great to see in person. I loved what Halloween Horror Nights did with this room last year in the Stranger Things house, and it was great being able to actually take some time and experience the overall atmosphere of the room.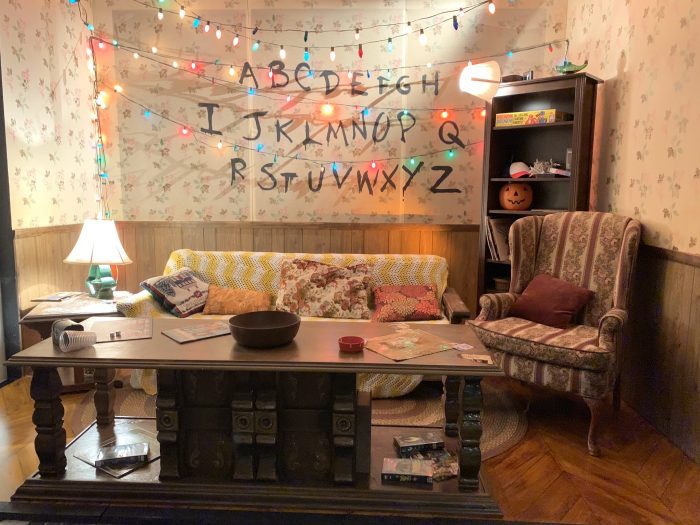 Throughout the room there were references to people or things on the Stranger Things show, or just Pop Culture stuff from the 80s.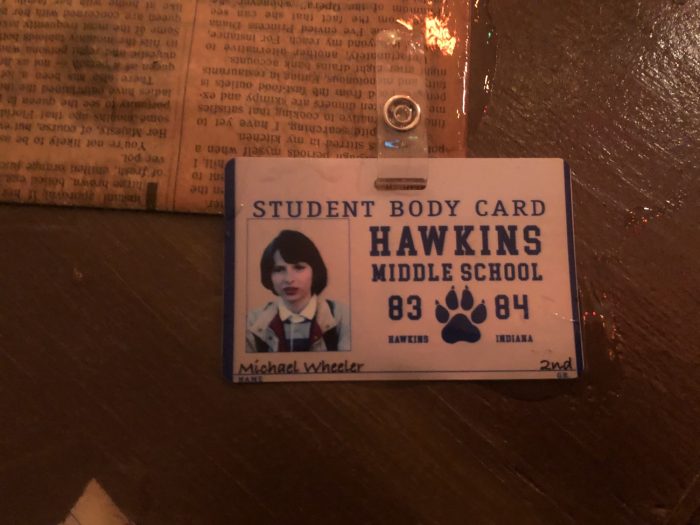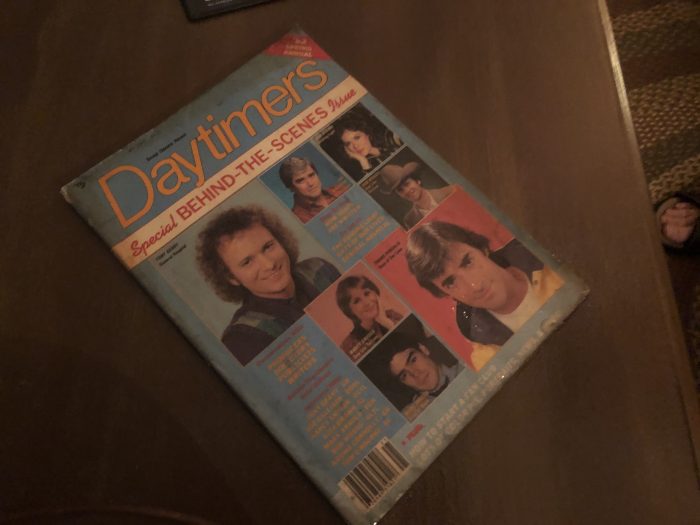 The room itself was a treat, but we had an even bigger surprise when the Team Member told us to press a button that was on the table in front of the couch. This triggered Stranger Things music and some great lighting effects in the room.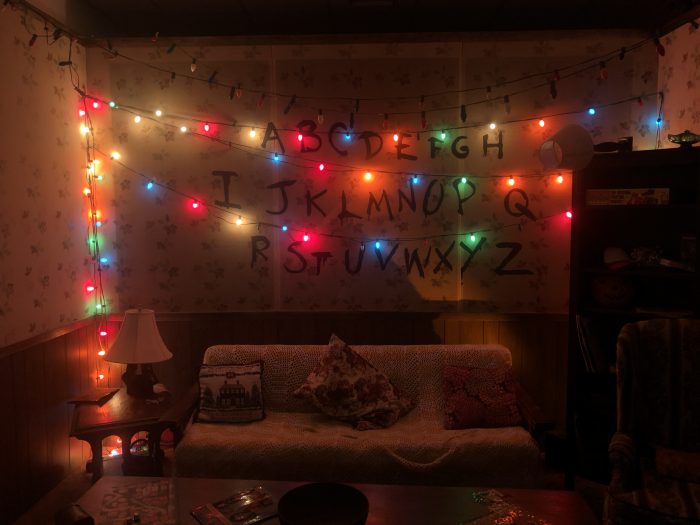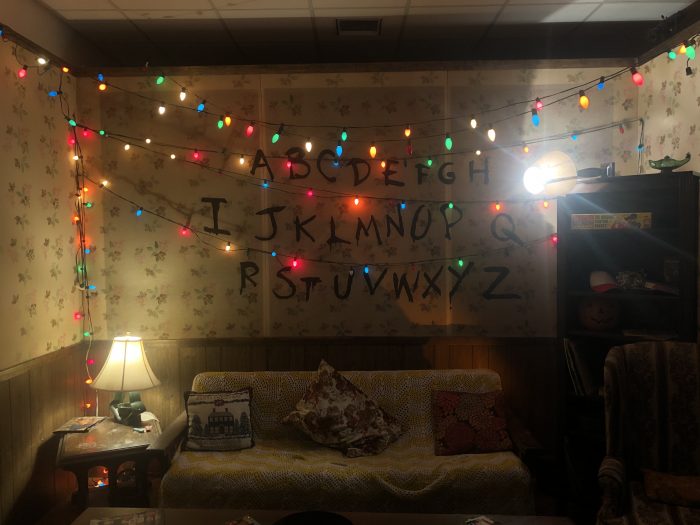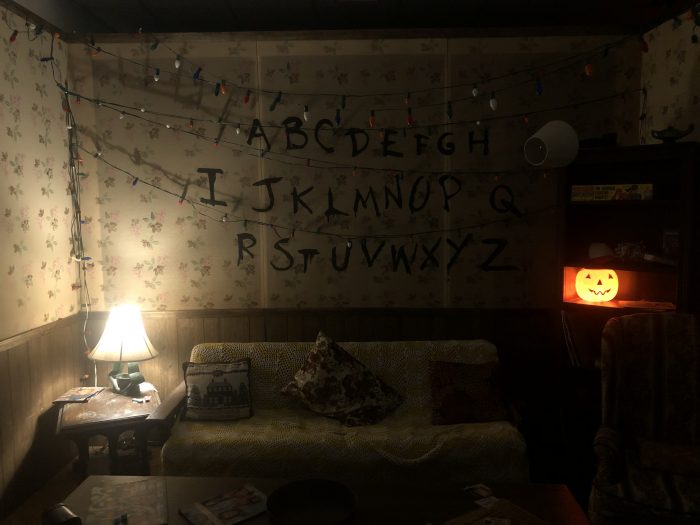 The Christmas lights did the iconic "R-U-N" moment before…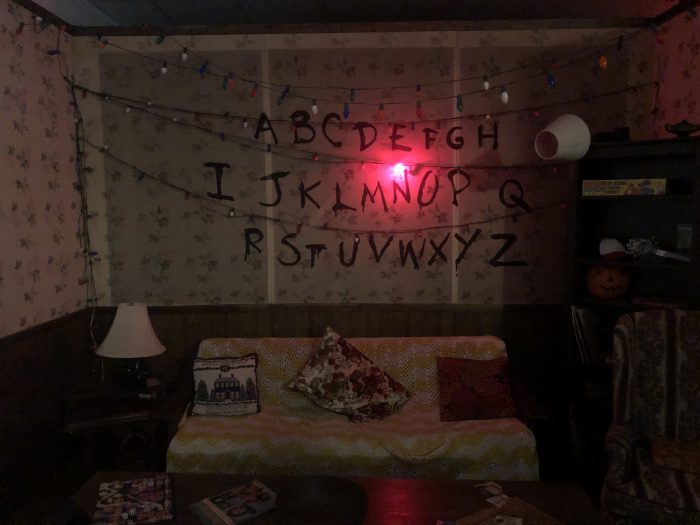 It was revealed a Demogorgon was behind us the whole time!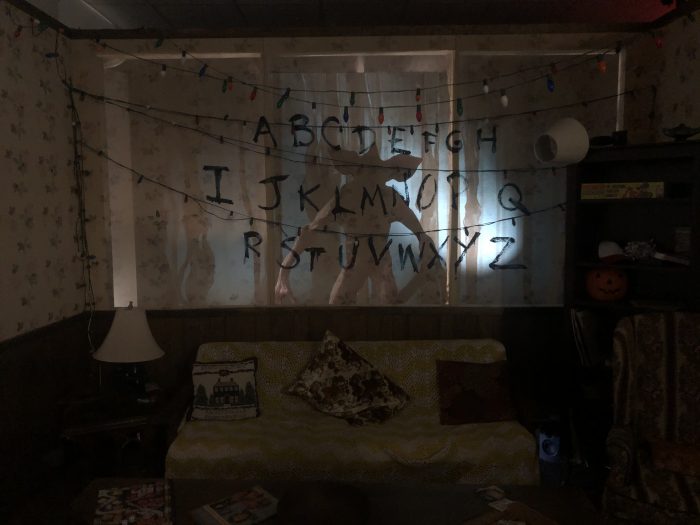 The Scoops Ahoy set had several elements you could hold for photos, including a great sign for fans of the show.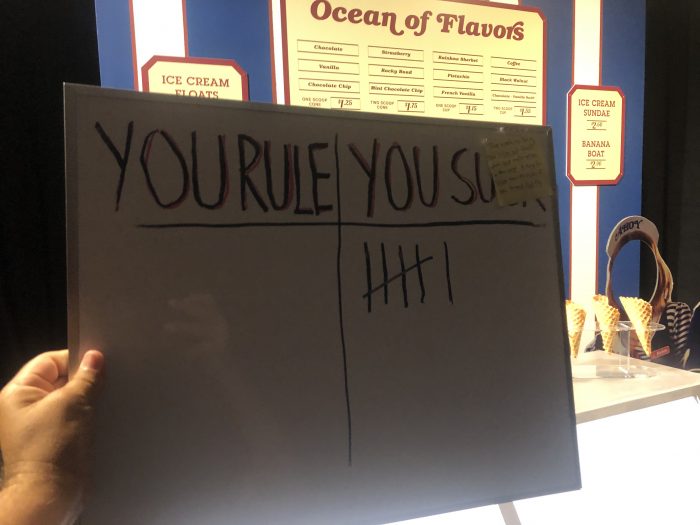 Unfortunately for you, Dear Reader, this experience ended on Halloween. But hopefully it is the first of many such photo opportunities because it was fantastic. For the Stranger Things superfan with us, it was the highlight of her trip. She loved it.
Cabana Bay's food court, Bayliner Diner, also had a special pizza box during the Halloween season.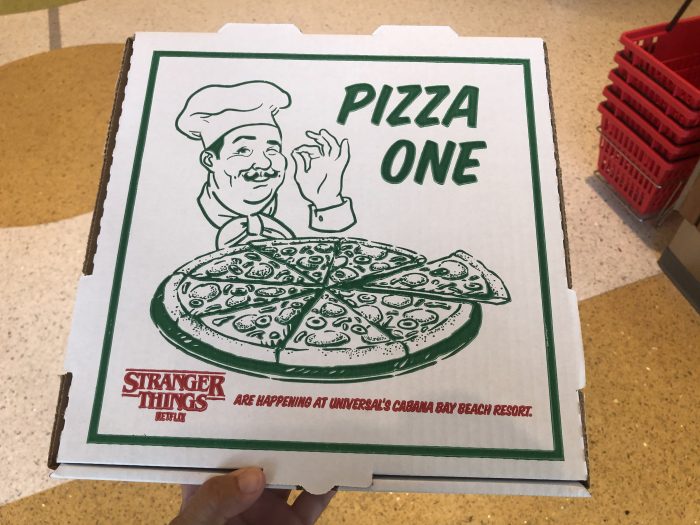 And don't forget that Cabana Bay is the theme park leader in themed refillable cups. In the short time they've been open, the resort has had (at least) 5 different refillable cup designs for use with the Coke Freestyle machines, including this Halloween-themed one. This is on top of all the other themed cups they have available throughout the resort (including several you can bring into the pools and lazy river!).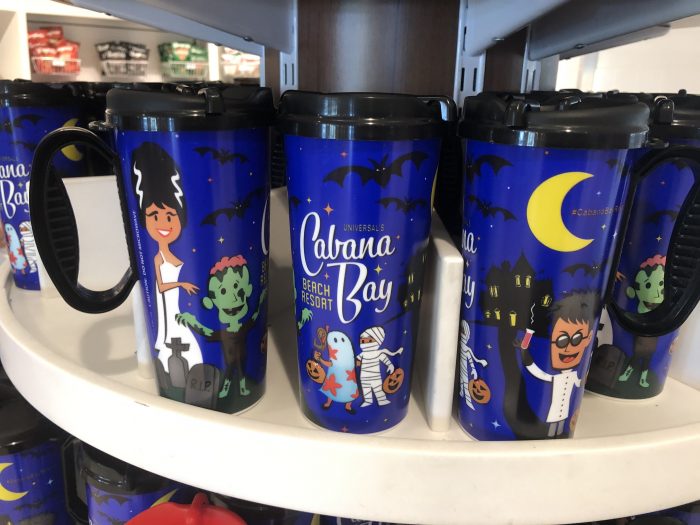 # 5 – Lobby update at Loews Royal Pacific Resort
For a large part of this year, Loews Royal Pacific Resort has been working on a massive refurbishment of its lobby. The refurb is now just about completed and it is a huge change, including the addition of a much-needed quick-service/grab and go dining. First, let's take a look at the new Orchid Court lounge. The bar area now is much bigger than the previous version, and also more inviting for guests to just walk up and get a drink. In the future there will also be a large chandelier that will hang above the bar itself.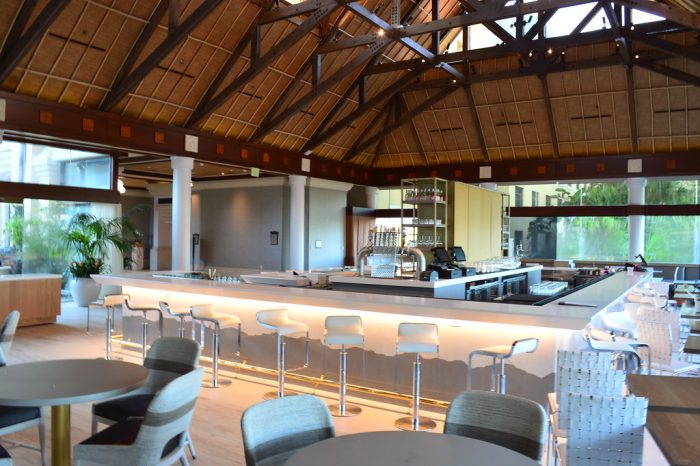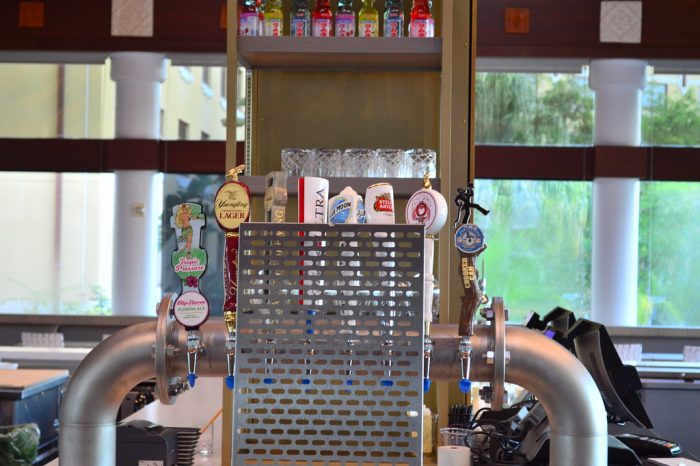 Like Rix over at Disney's Coronado Springs Resort, the new design of Orchid Court is a boon for anyone looking to watch a sporting even while at the Royal Pacific.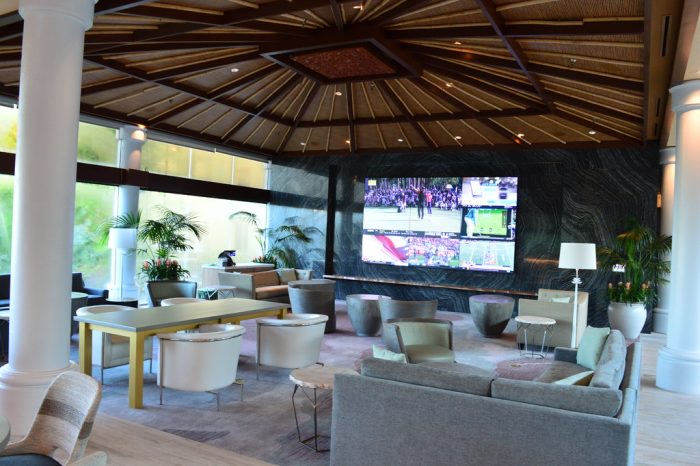 The new Tuk Tuk Market fills a gigantic void at Royal Pacific. When Sapphire Falls opened in 2017, one of my favorite parts of the resort was the Dutch Trading Co. quick-service location. Along with the generous assortment of snacks you'd find at many resorts, it was also where you could get Coke Freestyle, milkshakes, and made-to-order sandwiches. Tuk Tuk Market has a very similar feel to Dutch Trading Co, but also adds in a lot more seating.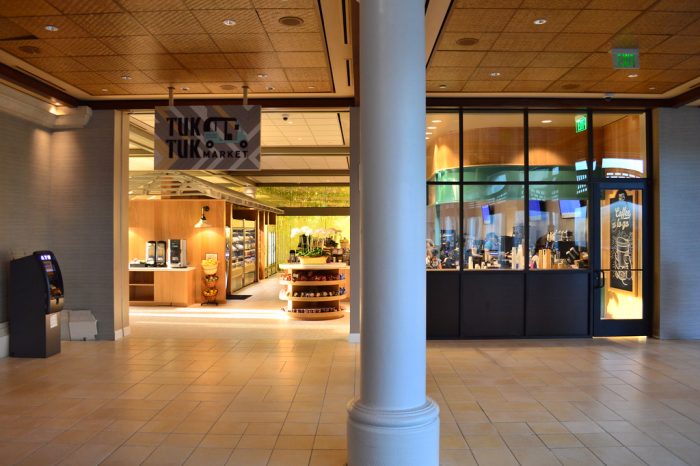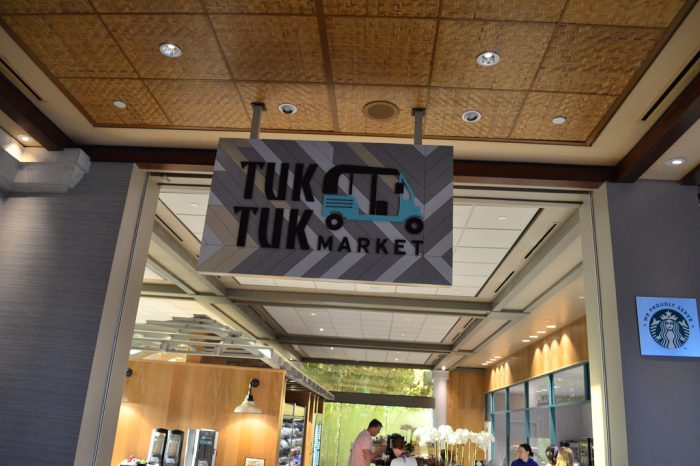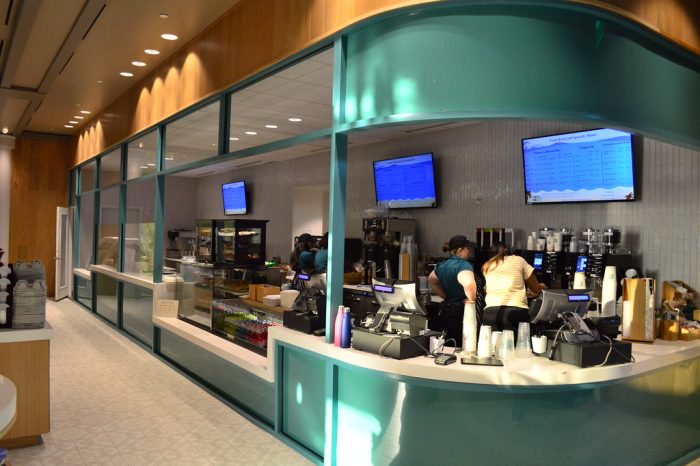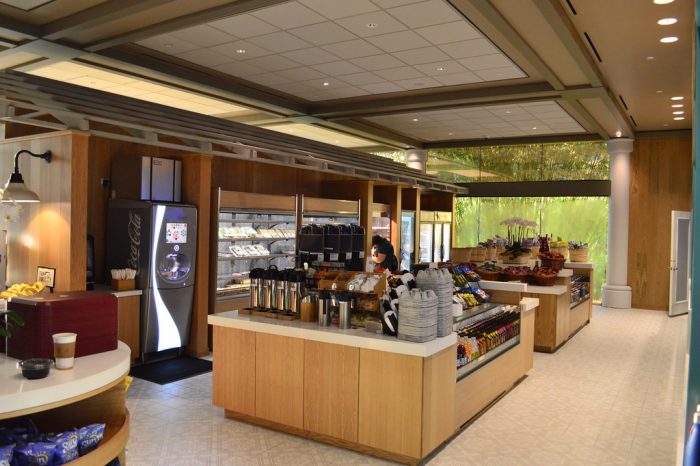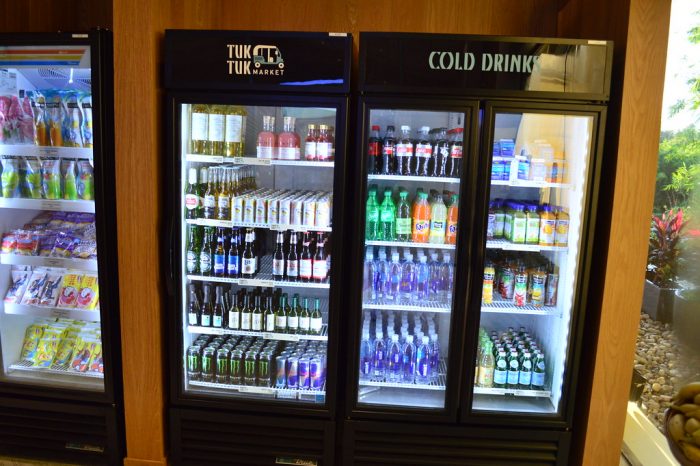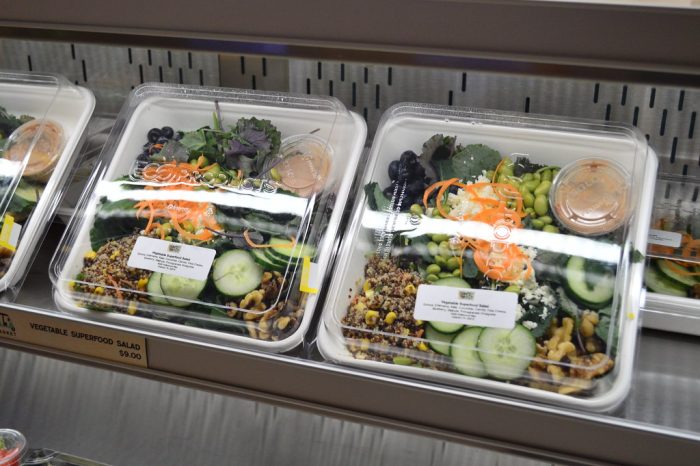 If you get a coffee at Tuk Tuk Market, you also get free refills for the rest of the day. Just save your cup and receipt.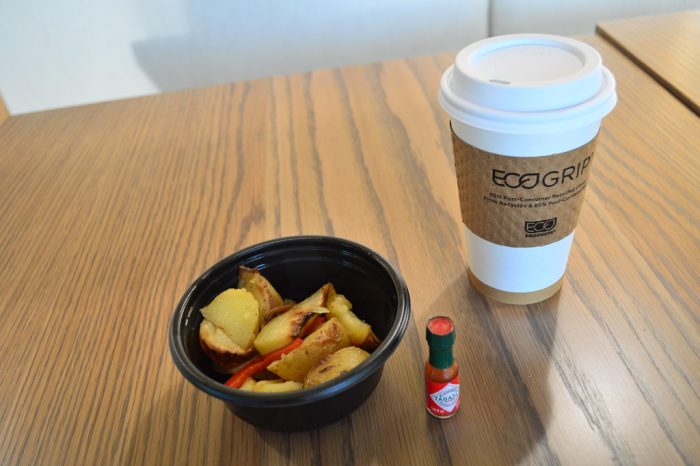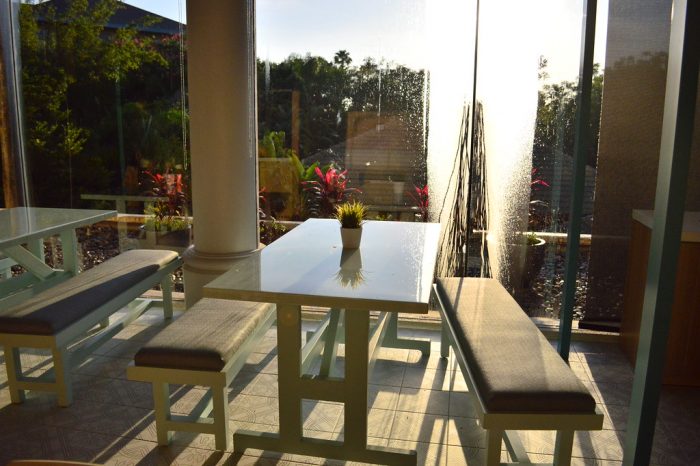 Here's a look at the newly designed check-in area at the Royal Pacific Resort lobby.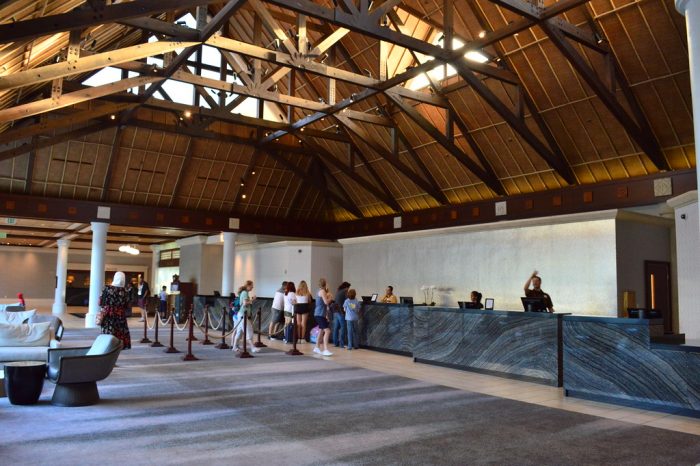 # 4 – More new options at Voodoo Doughnuts
There are not enough words in the English language for me to properly express my love for Voodoo Doughnuts in CityWalk, but just when I think they can't top themselves, Voodoo raises the bar again. Recently they introduced the Cannolo, which is basically a "Island of Dr. Moreau"-like mashup of a cannoli and a doughnut. The "shell" of the cannolo is a yeast doughnut that has been rolled up into a tube and then filled with glorious goodness inside.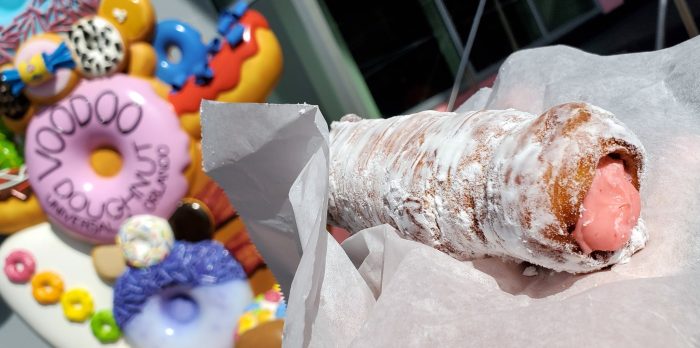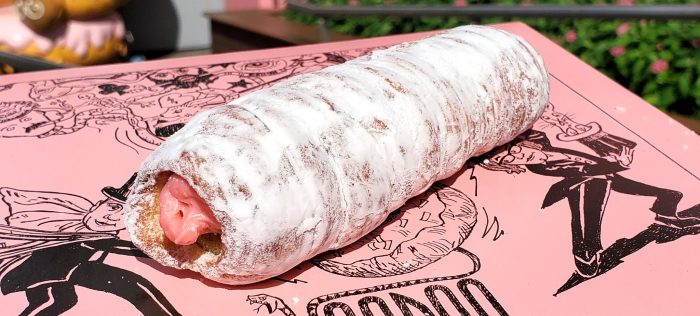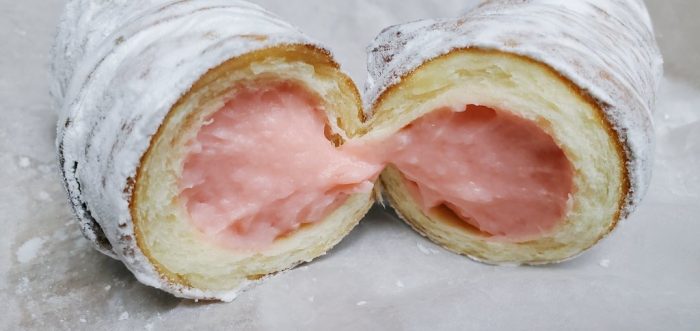 At the Universal Orlando, Voodoo had three Halloween-themed specialty doughnuts available, including two themed to Stranger Things. With Halloween now over, the Fall and Christmas-themed options have arrived.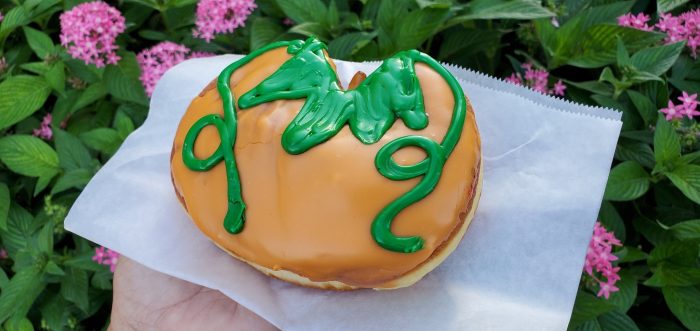 Pumpkin pie filling!!!!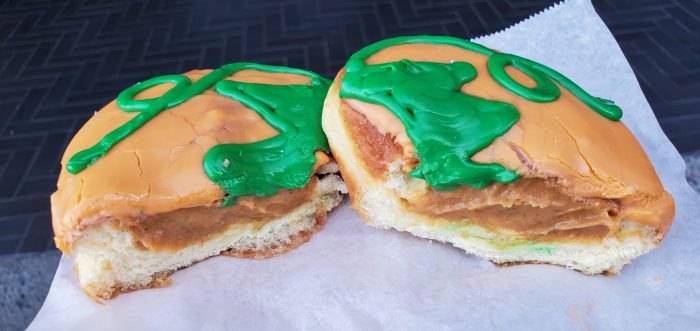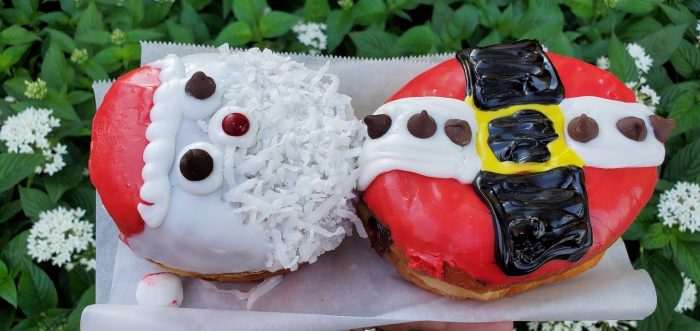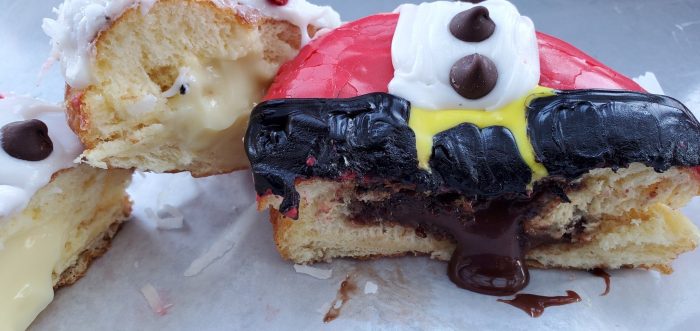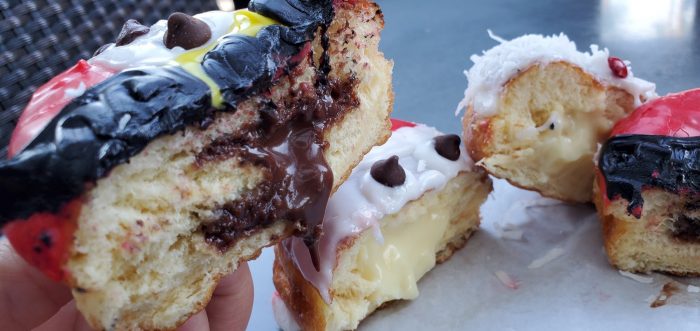 # 3 – New Merchandise
I've been putting off doing an article dedicated to Universal Orlando merchandise, because we are getting some really cool stuff lately. Let's target that one for December to give people some Christmas shopping ideas. Here's a quick look at some recent items that have made their way to the resort that are just fantastic.
Let's start off with the bane of my existence, Metal Earth. Under normal conditions, I think Metal Earth items should be treated exactly like velociraptors in Jurassic Park. However, a Wizarding World Metal Earth that is exclusive to the parks? Now that's pretty dang great.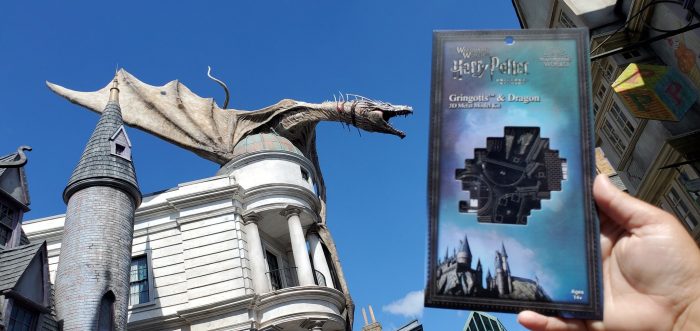 Universal would have been fine and dandy if they just offered the Chocolate Frogs with the original Wizard cards that made their debut with this iconic treat. The Four Founders of Hogwarts was a great concept. Then Dumbledore was added to the rotation. Another great choice. Then came Gilderoy Lockhart, from Harry Potter and the Chamber of Secrets. Since then, there have been characters added in that truly delve in the Potter lore. This includes the most recent example: Artemisia Lufkin. Her claim to fame? The first witch to become Minister For Magic. Talk about a deep dive! Amazing. These remind me of when I was growing up and collecting Star Wars action figures. Sure, everyone had Luke, Han, and Darth Vader. But it was characters like Bossk, IG-88, and Dangar that I wanted!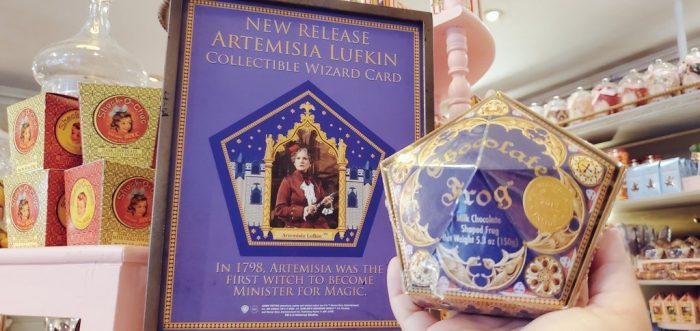 Pretty much everyone who has been to Hogsmeade Village has taken a picture of the snowman as they walk up to Hogwarts Castle. Now you can own your own version at home!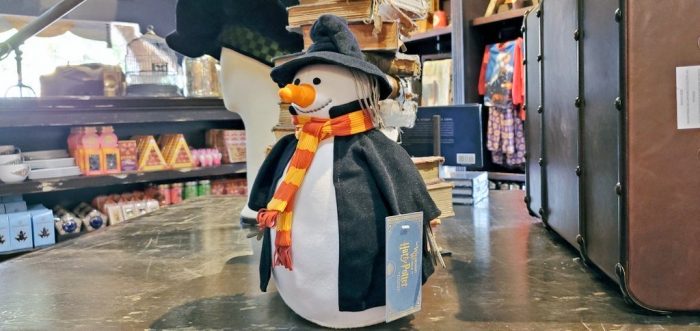 Disney has been doing a lot of exclusive Funko Pops, and now Universal has an offering of their own with "Fluffy" from Despicable Me.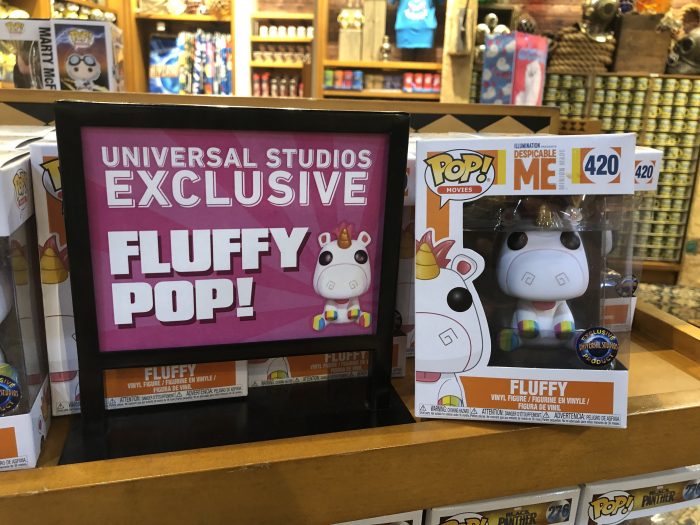 Nice surprise to see some new E.T. clothing in the gift shop.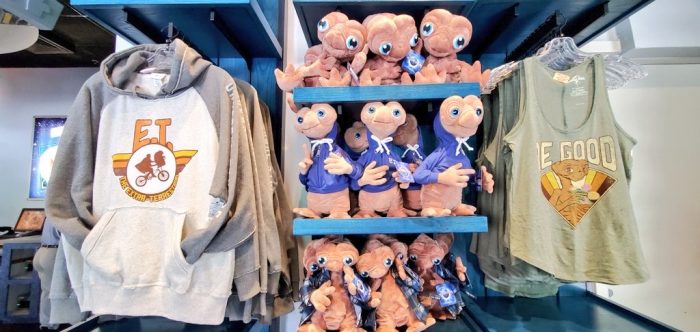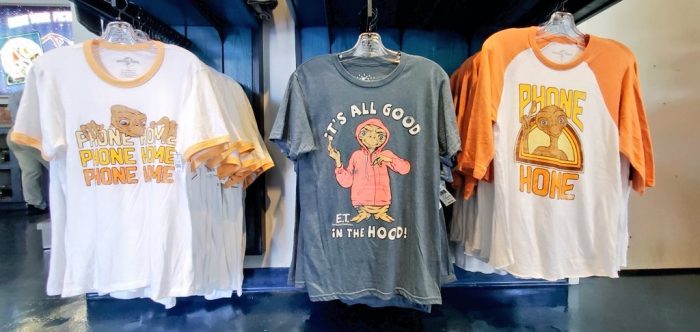 The amount of branded merchandise at Toothsome Chocolate Emporium is almost shocking at this point. It just keeps growing and growing.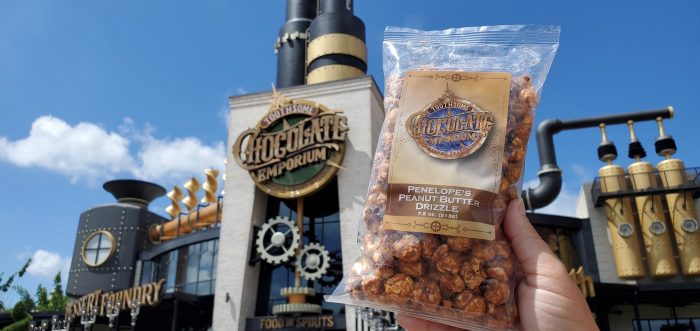 While Disney owns the market for Annual Passholder magnets, Universal has done an incredible job when it comes to producing great pins for its APs. A recent one used the Waturi Fusion ice cream from Volcano Bay.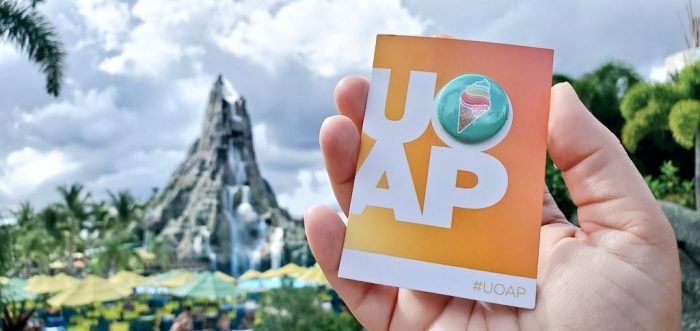 # 2 – Bourne Stuntacular announced
Recently Universal officially announced what would be replacing the Terminator 2: 3D show in Universal Studios Florida: The Bourne Stuntacular. The announcement confirmed what many insiders had been speculating over the past several months. Universal hyped the upcoming attraction with the following –
In Spring 2020, join your AP family as Universal Studios Florida debuts a live-action stunt show that will leave audiences marveling, "How on earth did they do that?" Through a cutting-edge fusion of stagecraft and film, you'll follow our hero Jason Bourne across three continents as sinister characters pursue him, hoping to bring him in. You don't just watch it. You feel it. See it a few times to really take it all in.

Brace yourself for what's next. Brace yourself for The Bourne Stuntacular.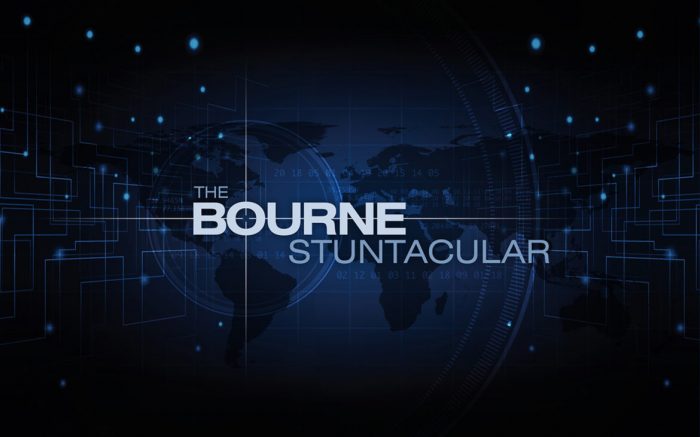 Bourne Stuntacular signage has also been added to the show building.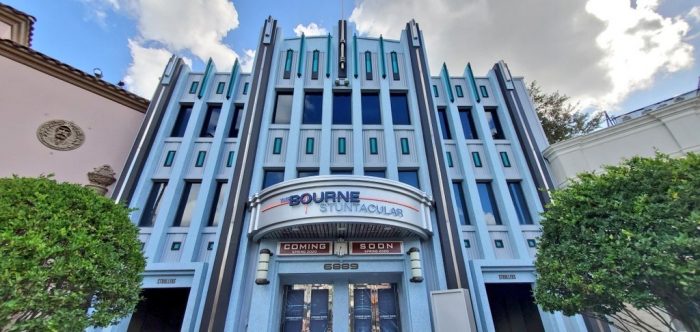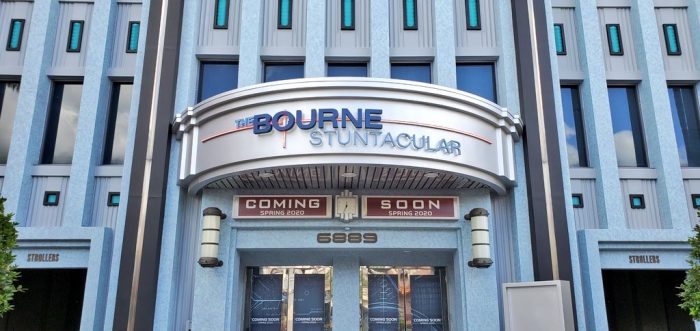 The sign lights up at night.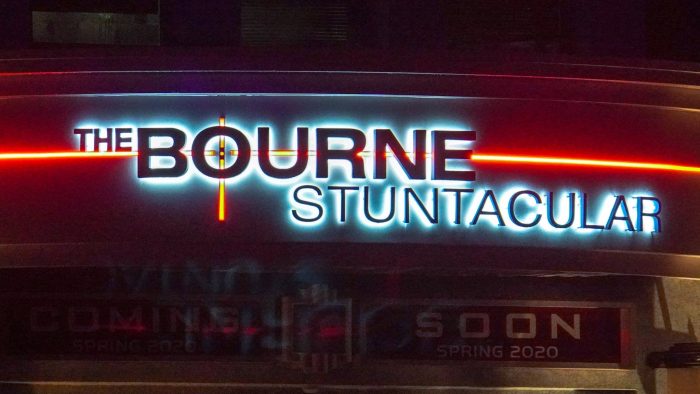 I've personally done a 180 on this attraction. I was sad to see the Terminator show leave the park, as it was an incredible stunt show despite its age. Because we are so overwhelmed with media and "the next big thing," I really didn't stop to consider how good the Jason Bourne franchise has been over the years, especially in the area of stunts. I remember being taken by surprise during the first Bourne film – The Bourne Identity – going in thinking there was no way Matt Damon was going to be a credible action star. Instead I bought into every minute, and the action was terrific. The stunts got even more elaborate for later sequels. Everyone raves about the Waterworld stunt show over at Universal Studios Hollywood, so there is precedent that you don't need to have the latest and greatest IP when it comes to delivering an audience pleaser.
# 1 – Unannounced Jurassic Park Coaster
Having just announced the Bourne show, Universal is still mum about what is currently going on at Jurassic Park in Islands of Adventure. Those In The Know – such as Alicia Stella of Orlando Park Stop – have been following the progress of this project for a while and have given details on what is expected to be a thrilling roller coaster experience with a velociraptor theme. When Universal will officially give details is anyone's guess, but on this week's Parkscope podcast, the team speculated that Universal may follow it's own playbook from last year. Back in 2018, Universal held a media event in the spring that covered the opening of Fast & Furious: Supercharged, Voodoo Doughnuts, and gave details on Surfside Inn that opened earlier this year. Looking ahead to Spring 2020, when The Bourne Stuntacular opens, Surfside's sister resort Dockside Inn will also be taking in its first guests. Seems like a ready-made media "event" where Universal can have coverage on several things at once, which makes the timing of a Jurassic Park coaster announcement make sense.
Below we have a shot of the Jurassic Park Discovery Center with a lot of work going on in front of it. If you look closely you'll see a fully contained retaining wall at the front.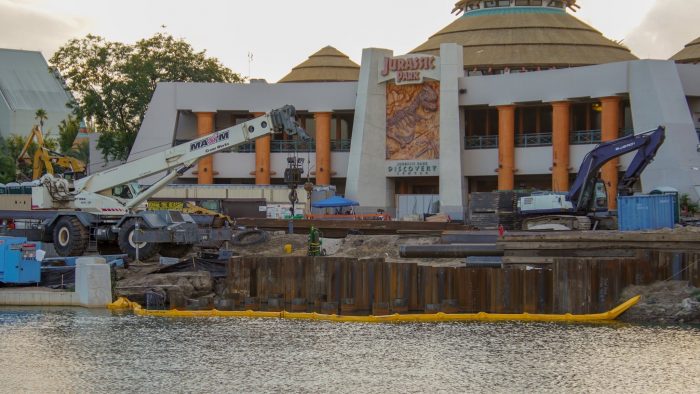 Preparation for the attraction has been expanding farther into the Islands of Adventure lake. Here you can see a barge with pilings for the Jurassic Park coaster with Toon Lagoon in the background.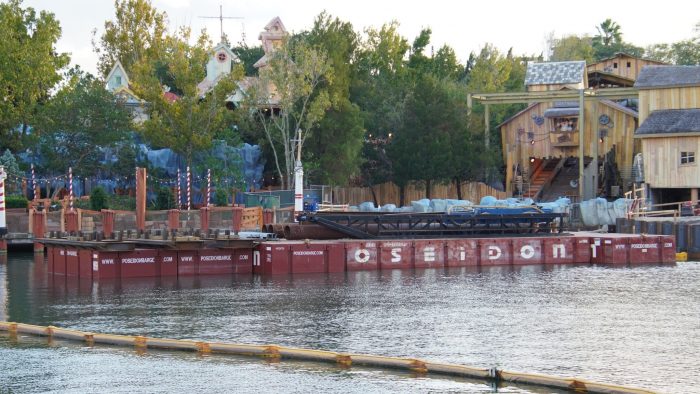 On the other side of the Jurassic Park Discovery Center, you can see retaining walls on the north shore. Hogsmeade Village is in the background.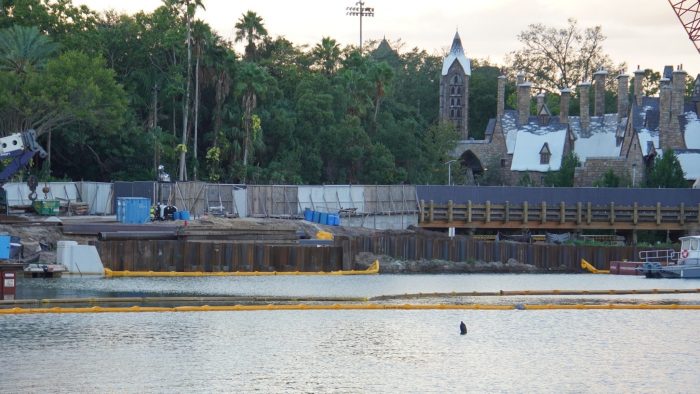 If there's one thing for certain when it comes to Universal, once they start building an attraction they seem to work on it 24/7. Here is construction lighting in Jurassic Park as the crews work through the night.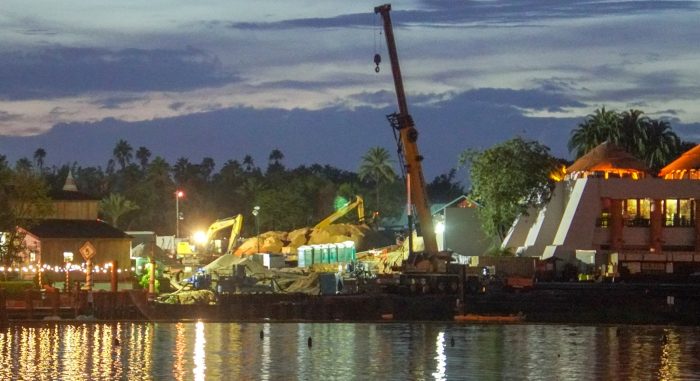 So there you have it: The SATURDAY SIX Looks at What's Happening at the Universal Orlando Resort! See you next weekend for the latest installment of the SATURDAY SIX, where we'll look at something fun from the world of Disney and Universal. If you enjoyed yourself, be sure to check out The Magic, The Memories, and Merch! articles, or, for your listening pleasure, check out the E-Ticket Report podcast. You can also follow Your Humble Author on Twitter (@derekburgan).
If you enjoyed this article, you will surely like the following: 
Six Reasons You Need to Check Out VOLCANO BAY
Six MAGICAL Reasons We Love the WIZARDING WORLD OF HARRY POTTER: HOGSMEADE VILLAGE
Six Surprising SECRETS of the Universal Orlando Resort
Special Thanks to The Elite Brandon Glover, the mistress of merchandise Hedgehogs Corner, Gravedigger's "tire guy" Clint Gamache of ThrillGeek, the bio-est of all reconstructs @bioreconstruct, Captain Cruiseline Scott Sanders of the world famous Disney Cruise Line Blog, my personal protege Hunter "Elvey" Underwood, the SAT SIX Fun Squad of Parkscope Joe and Nick, hot shot Michael Carelli, and Hermione Granger's tutor Megan Stump for their invaluable assistance with this article. The SAT SIX is inspired each week by goofballs Aengus Mackenzie and LitemAndHyde and you Potterheads will  enjoy Meg's other blog work over at the Central Florida Slug Club.