New! Sweet Treats at Epcot's Norway Quick Service Location
Skoal! There are new sweet treats available at Kringla Bakeri og Kafe, the quick-service dining location at Epcot's Norway pavilion. The new additions are themed to the new Frozen 2 film that will be released in a few weeks.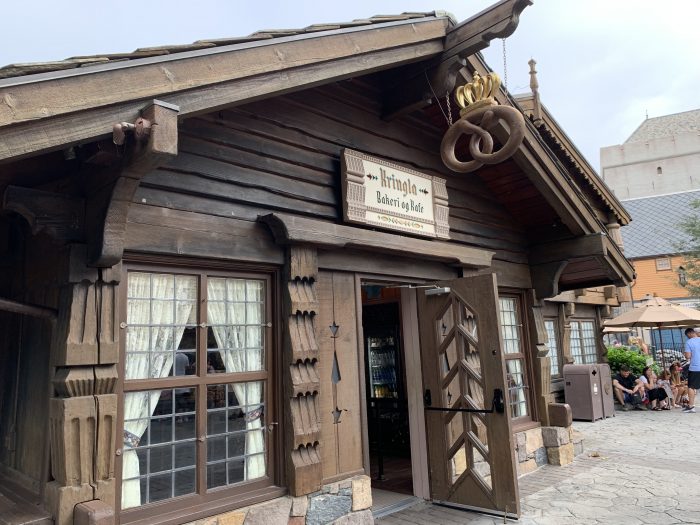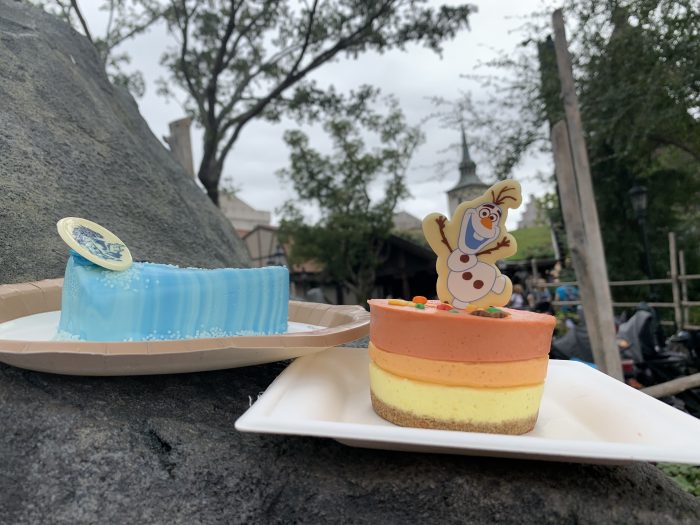 First up is the Fall Cheesecake, priced at $5.99 or a Disney Dining Plan snack credit. Best we can tell, this is essentially the same item as Norway's spring cheesecake (which stuck around all summer), but with new colors of food dye and a different topper. It's still tart and fruity, with the too foamy texture of whipped jello. It's pretty, and Olaf is cute, but this is still not our favorite.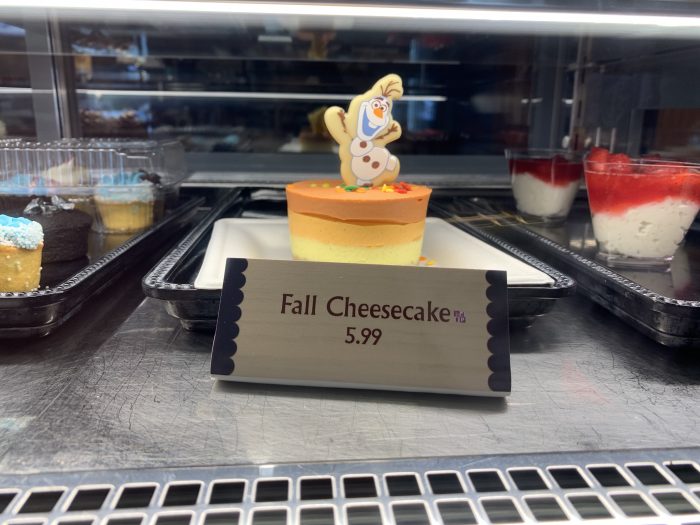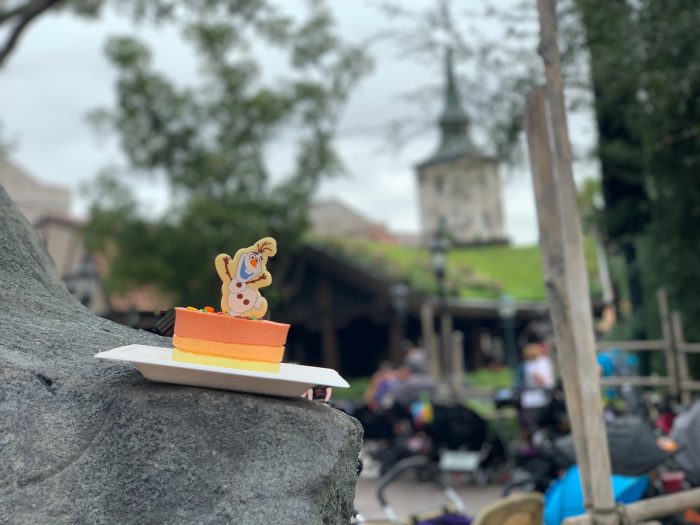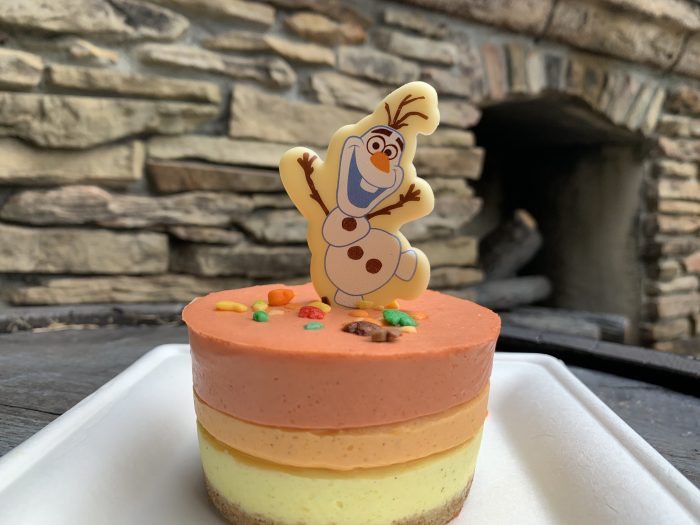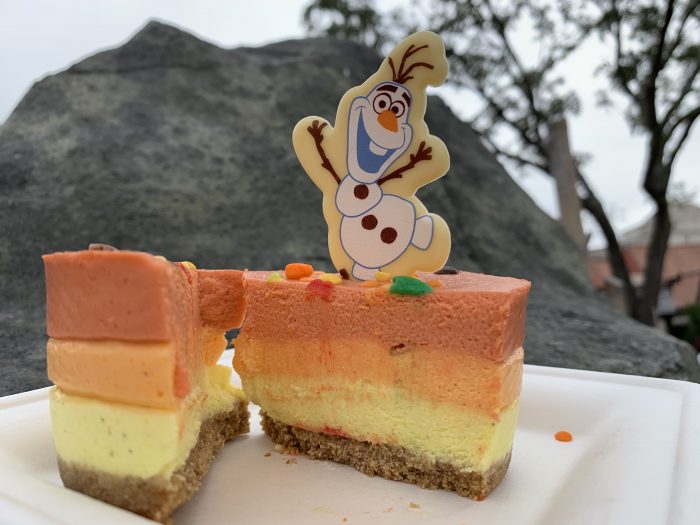 Much more successful is the Caramel Mousse Slice, also $5.99 or a Disney Dining Plan snack credit. The blue coating is a bit too gelatinous, but the mousse itself is superb with a clean caramel flavor that's not cloyingly sweet. Texturally, it's firm enough to hold together, but still smooth and creamy. The base is a firm vanilla crumb cake. We'd be happy to get this one again.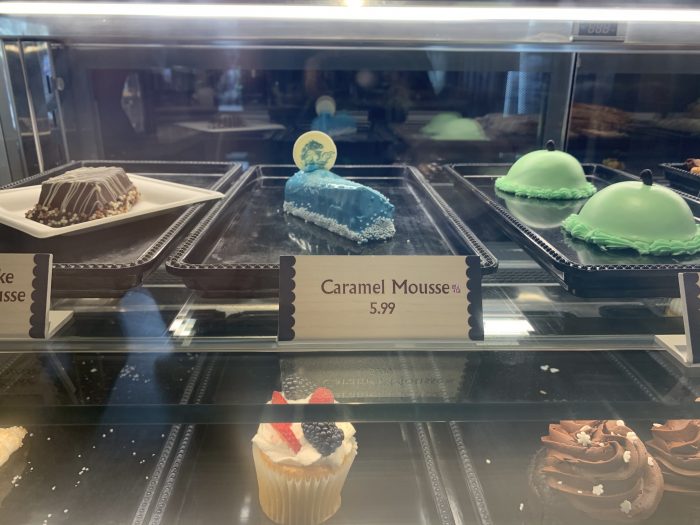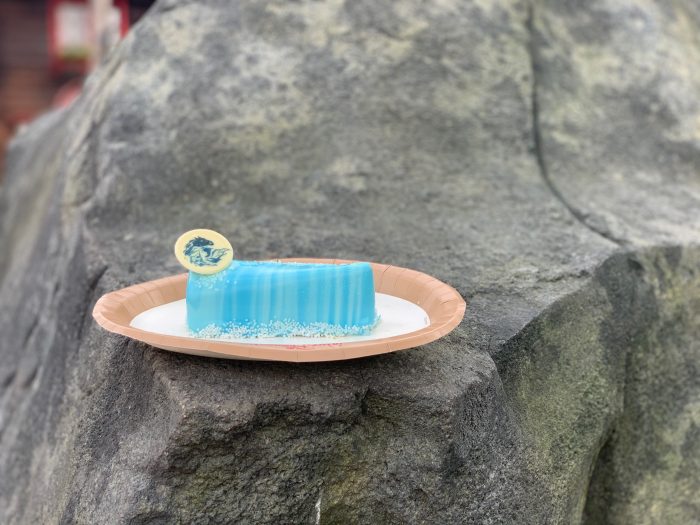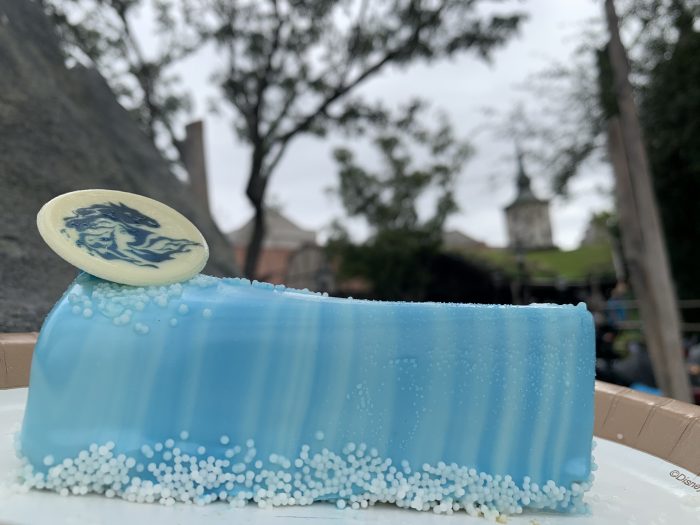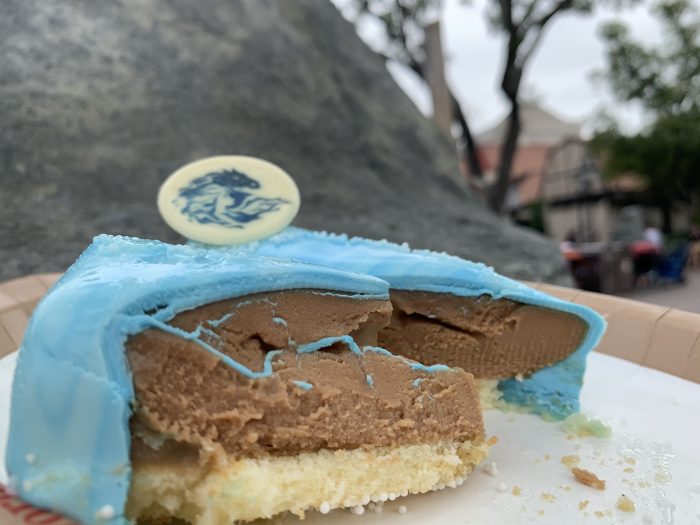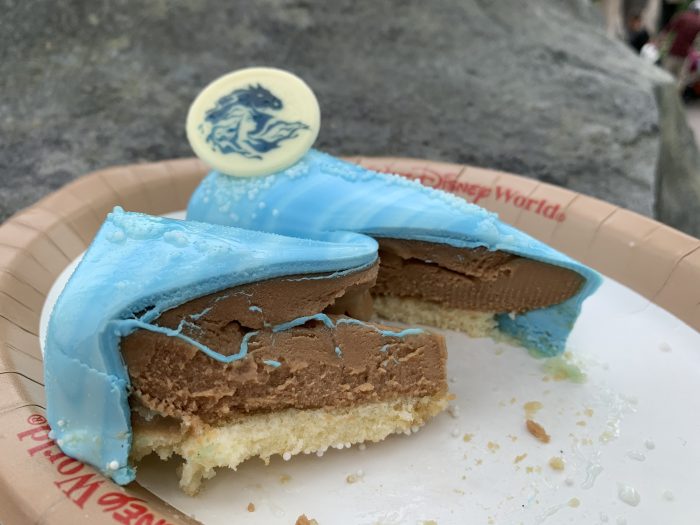 Photos: Christina Harrison