Seasonal Offerings from Amorette's to Make You Drool
If you're looking for consistent quality for sweet treats, Amorette's at Disney Springs should be at the top of your list. What's even better is that they offer a variety of seasonal treats, so there's always something new.
First, up, just in time for the release of Frozen 2, is the Anna & Elsa Petit cake–a cinnamon nutmeg chiffon cake, salted caramel, calvados mousse, cranberry & cherry pate de fruit jelly, and toasted hazelnuts.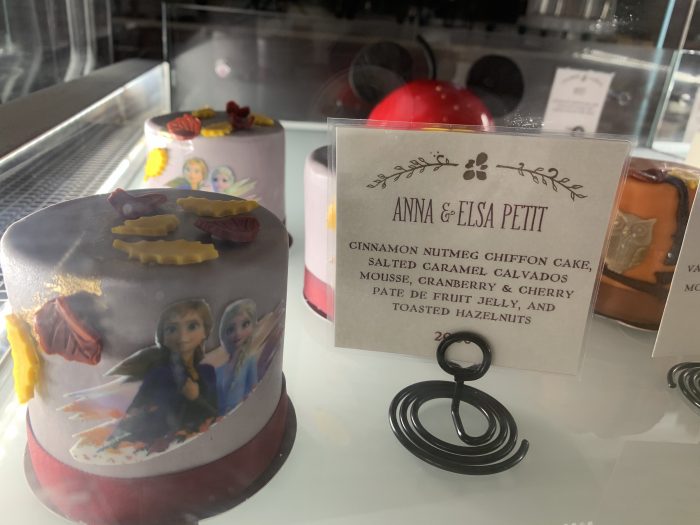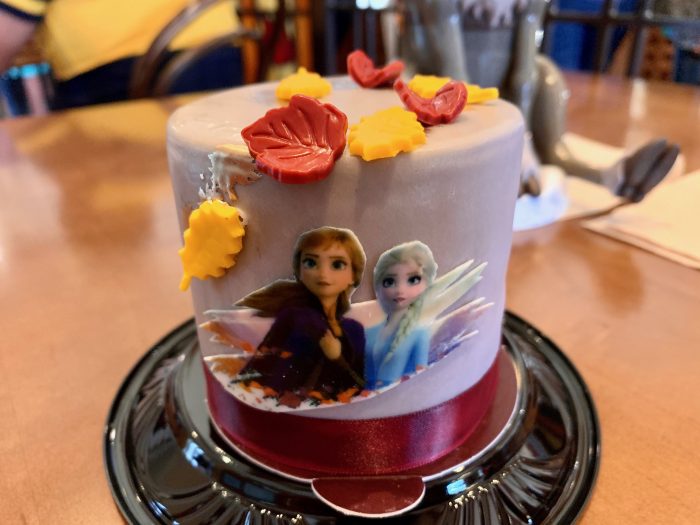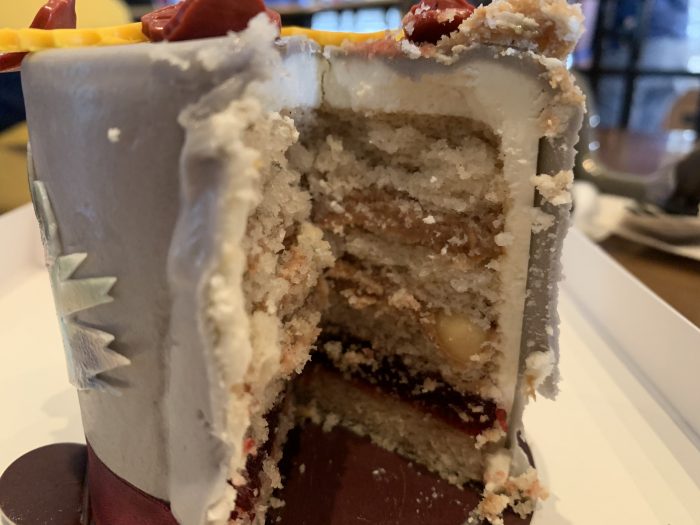 Overall, the flavors on this were really strong, and although it's a kid-appealing cake in appearance, it may not be suited to their tastes. That said, if you love the taste of cherry–a real concentrated cherry flavor–this would be a must-try for you.
Next, the holiday dome chocolate ornament.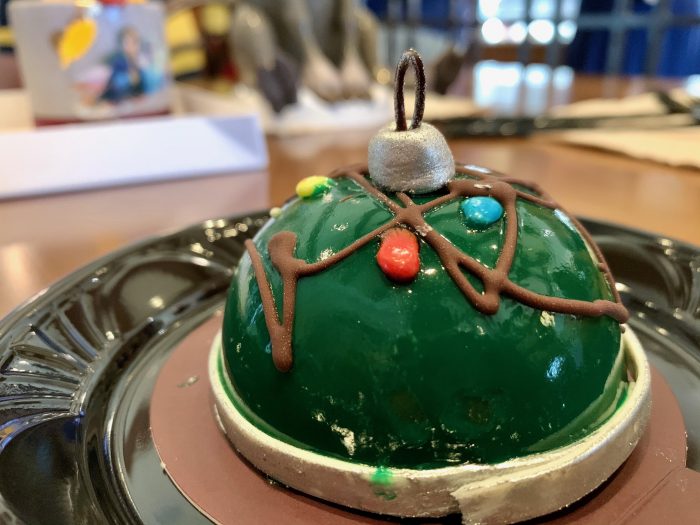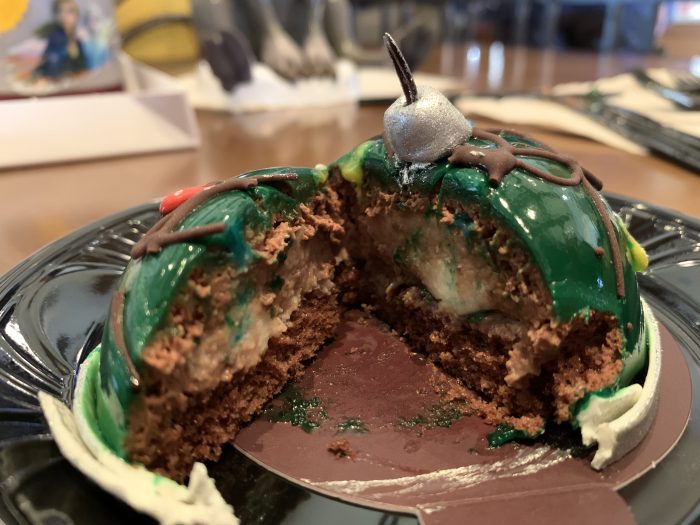 Chocolate-lovers, this one is for you, but be warned–it's really rich chocolate. This is ideal for people who love dark chocolate, and because it is so rich, this is perfect to share.
And, finally, the ornament macaron.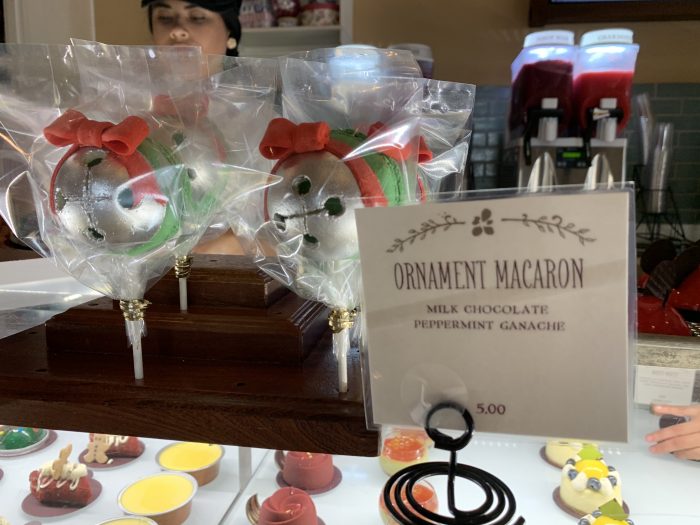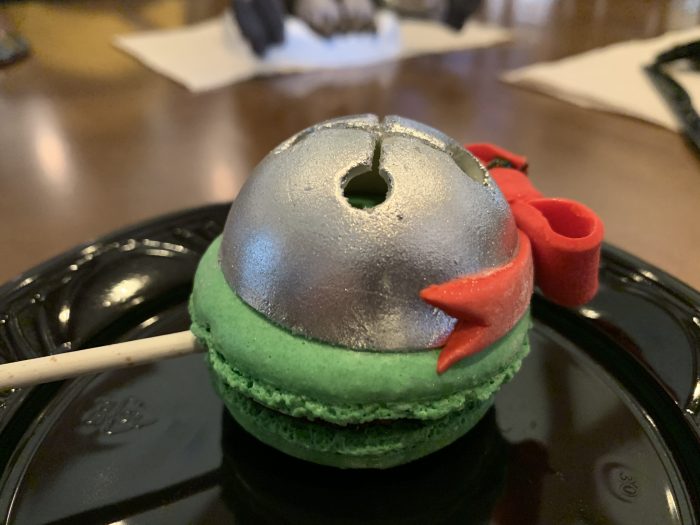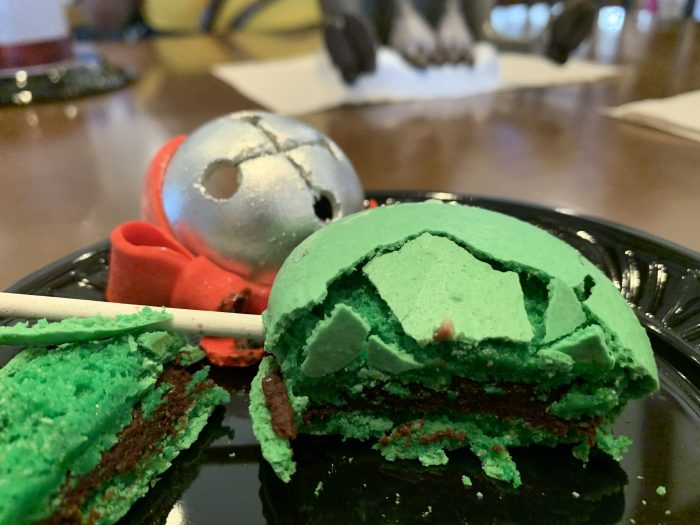 Christmas. On. A. Stick. If you're looking for "just a little something" to get you in the holiday mood, this would be the best choice for you. You can't go wrong with the light feel of a macaron, and the blend of chocolate and mint is perfect.
Which of these holiday treats would you like to try? 
Photos by Christina Harrison